How to Write a Synopsis for Your Research |Steps in the Ph.D. Process
What is a Synopsis? Why do you need a synopsis for your doctoral research? What is the importance of a synopsis? How do you write and format a synopsis for your Ph.D.?
A synopsis, simply put, is a detailed summary of your research work that you will be doing for your doctoral degree.A synopsis is different from an abstract. You will submit your synopsis at the start of your research work along with your thesis title.
In simple terms, your synopsis is a write up which contains what you will be researching, the significance of your research to the field and how you will go about conducting this research. This document will be submitted before you start your research work and acts as a summary of what you plan to do in your research. In contrast, an abstract is the summary of your whole research thesis and will be written after the research is done and will be included along with your thesis.
The most important or significant use of a synopsis or why you should submit a synopsis is because this is the document that convinces the academic committee of your university as to why they should approve your research proposal. This is why the significance or contribution from your research to that particular field is included in the synopsis.
Writing a synopsis for your Ph.D. is an easy process once you have a clear idea about your research. The format of your synopsis will depend upon the guidelines provided by your university but we will provide you with a general outline on how to write a synopsis for a Ph.D.
The format for a synopsis will be as follows:
Title of your research thesis: The title of your research project should be clearly defined in your synopsis. This will act as a clear indication of what your research is going to be.
Introduction:Your introduction will contain a summary of the current level of knowledge in your field of research, the gaps in this knowledge and what your research will contribute to fill these gaps.
Literature Review: Literature reviews are brief summaries of works that have already been published in journals and other academic forums which are concerned with the field of your research. You need to critically appraise what others have done and what they have found out pertaining to your field of research. Through this you can highlight where their work can be expanded on through your research.
Aims and Objectives: This part of your synopsis is clear from its title. What is the aim of your research? What are you trying to find out? What are the objectives you are trying to achieve by conducting this research? You need to be very clear and concise while writing the aims and objectives of your research in the synopsis.
Research Methodology: This is a very important part of your synopsis. Research methodology can be defined as"the specific procedures or techniques used to identify, select, process, and analyse information about a topic". In your synopsis you need to include the outline of your research process, i.e.: how you will be doing your research. In this section you need to include the tools and equipment you will be using, how you will collect your data, and the methods you will use to analyse this collected data. Your research methodology will provide an insight into whether your research is achievable.
References: You need to provide a list of all the material that you have referred to in the process of writing your synopsis. The format of how to list your references will be provided by your university.
Conclusion:In the conclusion of your research, you must once again briefly summarise your Ph.D. research that you will be undertaking and why your research is needed. You will also need to include the limitations of your research project in this section.
This is the basic format of how to write a Ph.D. synopsis in India. This may change from university to university so make sure you write it according to the guidelines your university has provided you with. On average, your synopsis will come to around 30 pages.
We hope that this post has provided you with a better understanding about what is a research synopsis, the importance of a research synopsis and how to write a synopsis for your Ph.D.
Eduflair will most certainly be with you as a guide in your journey to fulfil your dreams of a doctoral degree. We wish you luck on your research journey.
Let's fly with Eduflair.
You May Also Like
How to Get a Ph.D. – Steps and Requirements
How to Write a Hypothesis for Your Research||Steps in the Ph.D. Process
Leave a reply cancel reply.
Your email address will not be published. Required fields are marked *
Save my name, email, and website in this browser for the next time I comment.
PhD Synopsis Format
Is There a Set Format for PhD Synopsis? While doing research-related documentation, it is highly important to follow the content format suggested by your academic institution. Although you may know about the structure and format of a thesis, you must also know that your synopsis follows a set format too. If you deviate from this set format, your document may even face direct rejection.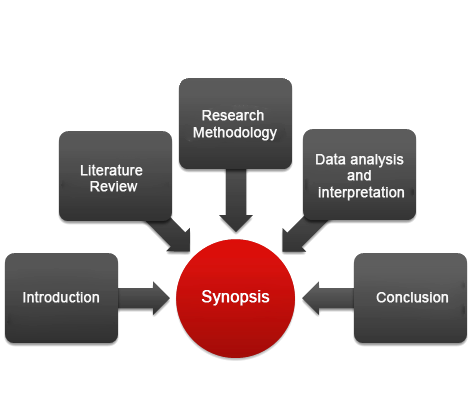 What is the Right Synopsis Format? The PhD synopsis format may vary from one institution to another. However, besides minor differences, the general format remains almost the same. You will usually need to follow this structure:
The title of research or thesis
Introduction of 2-3 pages
Literature review
Objective of your work and hypotheses
Methodology or your work plan
Bibliography or references
Conclusion including the scope and limitations of your study
Accomplish PhD degree with our tailor-made services!
In addition to the above structure, it is significant to comply with the APA Formatting Services rules that your university has set for referencing, as well as for page setup, alignment, margins, consistency of font size or style, headings and subheadings, bulleting, numbering, etc.
​How We Help You Format Your Synopsis
Our editors not only assist you in correcting your PhD synopsis format on the above-mentioned factors, but also help you structure your work within the given word limits and under different sections. They make your comply with every single formatting guideline of your institution. As our editors providing APA formatting services have the knowledge of varied professional formatting styles, they can assist you in citing your sources correctly. Our services help you present an impressive and crisp synopsis well in time. To get more information on synopsis formatting, simply reach us at [email protected] .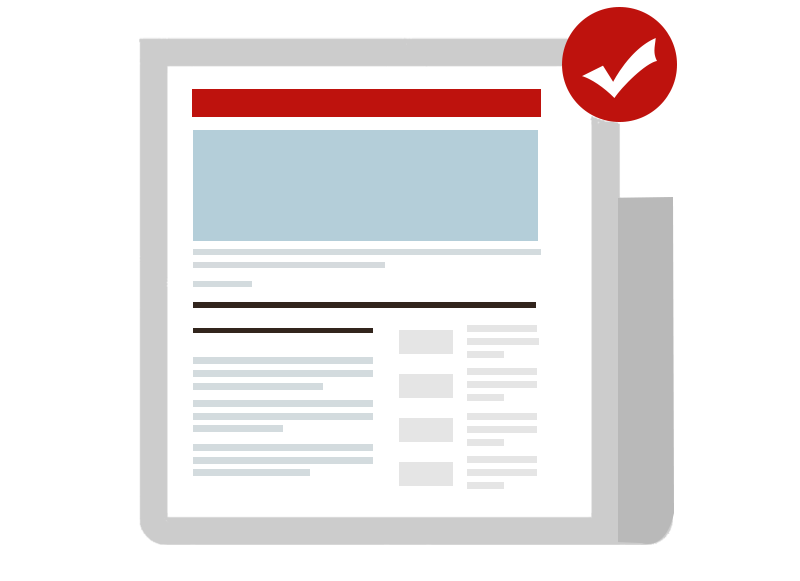 We provide consulting service along with writing assistance for PhD candidates from across the world Fill This Form To Get A Quote
Request a Quote

Call at 080 6945 9991 (10 Lines) , Whatsapp at +91-93156 49477 for Discussion of your PhD Project
Discuss Your Research Now Get Started Discuss Your Research Now
Discuss Your Research Now

Community Blog
Keep up-to-date on postgraduate related issues with our quick reads written by students, postdocs, professors and industry leaders.
How to Format a PhD Synopsis (India)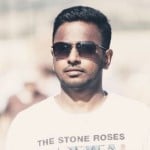 By Qamar Mayyasah
August 26, 2020
Introduction
This article will answer common questions about the PhD synopsis, give guidance on how to write one, and provide my thoughts on samples.
A PhD synopsis is a detailed summary of your proposed research project which justifies the need for your work. It is used to convince academic committees that your project should be approved.
If you are wondering how to write a synopsis for a PhD, then there are several things you must make sure your synopsis includes. Firstly, the reader must be able to read your synopsis and understand what contribution it would make to the research area. You should also explain the research objectives, methodology, data analysation and presentation format. Finally, you should conclude with limitations of your study and how you envisage others building on the findings you make.
PhD Synopsis format for a project
Although the format of a PhD synopsis report may differ between universities, there are many universal recommendations I can give. First, the research project synopsis format must include several fundamental sections which allow you to clearly detail your proposed project.
These sections are outlined below:
Research project title
Clearly define the title of your research project.
Include an introduction which summarises the current knowledge in your research area. This section should explain where gaps in knowledge are, and briefly what your project aims to do to address these gaps.
Literature review
A literature review will be a summary of published literature including journals, papers and other academic documentation which relate to your project. You need to critically appraise these documents: What have others done? What did they find? Where could their work be expanded on?
Aims & Objectives
Clearly define what the purpose of the PhD project is. What questions are you trying to answer? How will you measure success?
Research Methodology
Explain how you will achieve your objectives. Be specific and outline your process; the equipment you will use, data collection strategies, questionnaires you will distribute and data analysation techniques you will employ. This is a critical part of the research synopsis as it demonstrates whether your project is achievable or too ambitious.
You must provide references and citations to any sources you use. Reference materials are needed to acknowledge the original source, allow further reading for those who are interested and avoid claims of plagiarism. A number of different referencing systems exist, so it is important that you use the referencing system outlined in your university guidelines.
Provide a conclusion which should briefly summarise what your PhD research project is and why it is needed. You should also comment on the limitations of your work so that the scope of your study is clear.
In addition to the synopsis format for a PhD, we have outlined the styling rules you should follow:
Approximately 1" margins on top, bottom, and right of page.
Approximately 1.25" margin on left of page to allow space for binding.
Sans serif font (for example Times New Roman).
Black colour font.
Size 11pt or 12pt font.
It is important to remember this is general advice to assist with PhD synopsis writing. You must check your university guidelines first as they may have particular rules which you should follow.
PhD Synopsis Samples
I would not recommend using a PhD synopsis sample. This is because every research project is different, and the purpose of a synopsis report is to demonstrate the uniqueness of your project. Instead you should use the above format, and ensure you address each of the sections.
Finding a PhD has never been this easy – search for a PhD by keyword, location or academic area of interest.
Reference management software solutions offer a powerful way for you to track and manage your academic references. Read our blog post to learn more about what they are and how to use them.
Self-plagiarism is when you try and pass off work that you've previously done as something that is completely new.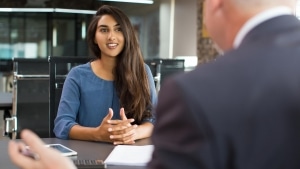 This post gives you the best questions to ask at a PhD interview, to help you work out if your potential supervisor and lab is a good fit for you.
Join thousands of other students and stay up to date with the latest PhD programmes, funding opportunities and advice.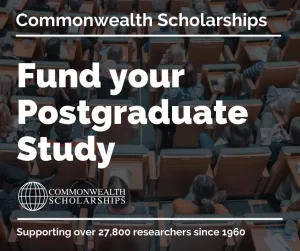 Browse PhDs Now
Starting your PhD can feel like a daunting, exciting and special time. They'll be so much to think about – here are a few tips to help you get started.
Find out how you can use Scrivener for PhD Thesis & Dissertation writing to streamline your workflow and make academic writing fun again!
Dr Tuohilampi gained her PhD in Mathematics Education from the University of Helsinki in 2016. She is now a lecturer at the University of Helsinki, a Research Fellow at the University of New South Wales, Sydney and has also founded the company Math Hunger.
Adam's about to start his fifth year of PhD research at the University of Massachusetts Amherst, where he's earning a doctorate in anthropology as an affiliated researcher with the University of Iceland's medical school.
Join Thousands of Students

Difference Between Writing An Abstract And A Synopsis For PhD Thesis
Difference Between Writing An Abstract
By AnkitJain Category : PhD Synopsis
This is not something for us to tell, everyone already knows that a doctoral degree and a successful PhD research serve as the highest academic qualifications in a subject area. This means it has to be as perfect as it can be.
This is why it is important to understand the basics of developing a PhD thesis which brings us to one of the most important factors of a thesis; that is, writing the abstract and thesis synopsis.
A lot of PhD aspirants often struggle with the difference in writing an abstract and a synopsis. Here, we have enlisted a few points which will help you in understanding the difference between writing an abstract and synopsis for PhD Thesis .
What Is An Abstract?
Sticking to the point, an abstract is simply a short (ranging from 200-300 words) overview of the PhD thesis which is developed for the readers, audience, future researchers, and sometimes even for your future job applications, where the reader does not have much time to go through your entire thesis to understand what the research is about.
The abstract must only contain the highlights of the PhD thesis, like:
the research introduction
the research purpose
the problem statement
the research methodology and framework
the research findings
the result and conclusion
Now, you see, to include all these points in a 200-300 words short paragraph or roughly one page worth of content, the abstract only has 2-3 lines dedicated to each section. It helps the readers and audience to evaluate whether the PhD thesis focuses on the things they are looking into or not.
What Is A Thesis Synopsis?
A PhD thesis synopsis is also a summarized version of the complete thesis research but it is much longer and detailed than the abstract of the thesis. In fact, in some cases, the thesis synopsis might also include the abstract of the thesis, if the university guidelines mention it.
A synopsis writing strictly include the following areas:
the research title and topic introduction
the research requirements
the literature review
the research gap and problem statement
the research methodology
the research significance, scope and objectives
the expected budget and deadline of the research
A PhD thesis synopsis is also known as proposal because it proposes the idea of the researcher to the research committee. It is important to understand that synopsis, thus, needs to be well-curated in order to get the acceptance for conducting the whole research.
Difference Between Thesis Abstract And Synopsis
To keep it easily interpretable and straightforward, we have divided the differences in points on the basis of which you can deduct the basic differences between the two.
An abstract is written after the PhD thesis has been developed as it includes the result section as well and it needs to be added with the thesis while submitting it to the research committee or sending it to get published.
Whereas, a thesis synopsis needs to be written before the thesis development and must receive the acceptance by the concerned authorities in order to get the approval for the research conduct.
Significance:
The abstract is mostly significant in boosting the career and is more prominent for the later stages that come after the doctoral degree. As in getting a job or publishing the research where the editors and viewers go through the abstract first because of the time shortage.
As for the synopsis, it is more important for academia and shows the ideas and perceptions of the young scholars.
The abstract is usually written in one of two paragraphs and appears first in the PhD thesis; whereas, the synopsis contains different headlines just like the different chapters in PhD thesis writing to clearly discuss all those areas and is not connected with the PhD thesis but is submitted separately.
Inclusions:
Other than the brief introduction and highlights of the PhD thesis, the abstract also talks about the result. The main focus remains on giving the complete overview of the research. However, the synopsis writing does not include the results and conclusions. It mainly focuses on the importance of the research and the course of development providing a framework to the research that needs to be conducted.
A smart person once said "if you want a thing done well, then do it yourself", but we say when you can get the better work, then don't settle for anything less that can affect your PhD research and academic career in one blow.
A lot of scholars make mistakes when they end up writing the summary of synopsis in the abstract considering it right. Having errors in complex areas can still be avoided considering the overall research, but having errors in the basics may portray you as ignorant in regards to your study.
For consultancy and any PhD thesis guidance services, get in touch with our teams of experts or leave your query and we will call you back.
Topic Choice Consulting
PhD Thesis Synopsis Writing Services
Research Methodology Writing Services
Data Analysis Consulting
Discussion Chapter Consulting
Thesis Completion Help
Thesis Proposal Development Services
Thesis Proofreading Services
Thesis Defense Preparation Services
PhD Thesis Revision Services
References for Literature Review
Writing Tips for PhD Proposal
Book an Appointment
Register for a course online
Printing & Binding
Have any questions?
+91-9176966446

PhD Topic Selection
Problem Identification
Research Proposal
Pilot Study
PhD. Dissertation (Full)
Ph.D. Dissertation (Part)
Phd-Consultation
PhD Coursework Abstract Writing Help
Interim-Report
Synopsis Preparation
Power Point
References Collection
Conceptual Framework
Theoretical Framework
Annotated Bibliography
Theorem Development
Gap Identification
Research Design
Sample Size
Power Calculation
Qualitative Methodology
Quantitative Methodology
Primary Data Collection
Secondary Data Collection
Quantitative Statistics
Textual / Content Analysis
Biostatistics
Econometrics
Big Data Analytics
Software Programming
Computer Programming
Translation
Transcription
Plagiarism Correction
Formatting & Referencing
Manuscript Rewriting
Manuscript Copyediting
Manuscript Peer Reviewing
Manuscript Statistics
PhD Manuscript Formatting Referencing
Manuscript Plagiarism Correction
Manuscript Editorial Comment Help
Conference & Seminar Paper
Writing for a journal
Academic Statistics
Journal Manuscript Writing
Research Methodology
PhD Animation Services
Academic Law Writing
Business & Management
Engineering & Technology
Arts & Humanities
Economics & Finance Academic
Biological & Life Science
Medicine & Healthcare
Computer Science & Information
HIRE A RESEARCH ASSISTANT
How to Write a Synopsis  for PhD Dissertation 
How to write a statement of the problem for a phd dissertation, how to reference the phd dissertation .
A synopsis is a brief summary of your PhD dissertation, providing an overview of your research project, its scope, objectives, methodology, and key findings. Here are some steps to follow while preparing synopsis for your PhD dissertation:
Start with an introduction: Begin with a brief introduction to your research problem, its significance, and its research questions. A brief introduction that sets the context for the research and states the research question(s) or hypotheses that the study aims to address.
Literature review: A comprehensive review of relevant literature and previous research that provides the conceptual and theoretical framework for the study.
Explain your methodology: A detailed description of the research design, methods, and procedures used to collect and analyze data, including the sample population, data collection instruments, and data analysis techniques.
Describe your study findings: A presentation and interpretation of the study's results, including statistical analyses and other relevant findings.
Discuss the implications of your research: Analyze the implications of your findings for theory, practice, and policy, as well as any limitations of your research and suggestions for future research.
End with a conclusion: Conclude your synopsis with a brief summary of your key contributions, highlighting the significance of your research for the field and the implications of your findings.
For guidance on writing a conclusion, Check our study guide on " How to Write a conclusion for a PhD dissertation ."
References: A list of all the sources cited in the dissertation.
Appendices: Any additional materials that are not included in the main body of the dissertation but are relevant to the study, such as tables, charts, or graphs.
Abstract: A brief summary of the entire dissertation, including the research question(s), methodology, results, and conclusions.
Edit and proofread: After writing the synopsis, make sure to review and edit it carefully, paying attention to grammar, syntax, and spelling errors. Make sure that the synopsis is concise, clear, and easy to read.
Check our study guide to know more about " How to write an abstract for a PhD Dissertation. "
Remember that the purpose of a synopsis preparation is to provide an overview of your dissertation, so be concise and avoid unnecessary details. The synopsis should be structured and well-organized, making it easy for readers to understand your research project and its contributions.
Get Assistance on your Research with our experts
Delivered on-time or your money back
PhD Dissertation Writing Service
PhD Research Methodology
PhD Literature Review
PhD Manuscript
PhD Editing Service
PhD Research Proposal
24 x 7 Availability
Plagiarism Free
Trained and Certified Experts
Unlimited Revisions
Deadline Guaranteed
Assignment Guaranteed
Assignment Help Reward
A synopsis is a brief summary of your PhD dissertation, providing an overview of your research project, its scope, objectives, methodology, and key findings.
Phd Assistance
Comments are closed.