Research and Writing Guides
Writing a paper? Don't get lost.
How to prepare an excellent thesis defense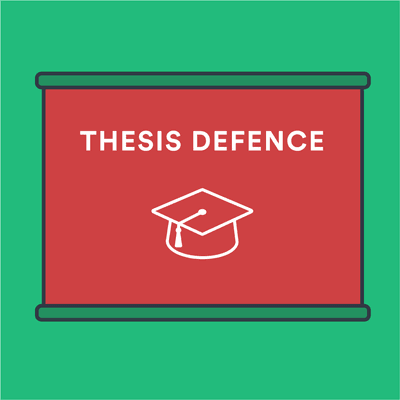 What is a thesis defense?
If you're about to complete, or have ever completed a graduate degree, you have most likely come across the term "thesis defense". In many countries, to finish a graduate degree, you have to write a thesis. In general, a thesis is a large paper based on a topic relating to your field of study. Once you hand in your thesis, you will be assigned a date to defend your work.
Your thesis defense meeting usually consists of you and a committee, consisting of two or more professors working in your program. It may also include other people, like professionals from other colleges or those who are working in your field. During your thesis defense, you will be asked questions about your work. The main purpose of your thesis defense is for the committee to make sure that you actually understand your field and focus area.
The questions are usually open-ended and require the student to think critically about their work. Note that at the time of your thesis defense, your paper has already been evaluated. The questions asked are not designed so that you actually have to aggressively "defend" your work, often your thesis defense is more of a formality required so that you can get your degree.
How long is a thesis defense?
How long your oral thesis defense is depends largely on the institution and requirements of your degree. It is best to consult your department or institution on this. In general, a thesis defense may take only 20 minutes, but it may also take two hours or more. This also depends on how much time is allocated to the presentation and questioning part. We will talk more about the different parts of a thesis defense below.
What happens at a thesis defense?
First of all, be aware that a thesis defense varies from country to country. This is just a general overview, but a thesis defense can take many different formats in different countries. Some are closed, other are public defenses. Some take place with two, some with more examiners. The same goes for the length of your thesis defense, as mentioned above. So the most important first step for you is to clarify with your department what the structure of your thesis defense will look like. In general, this is what happens at a thesis defense:
Your presentation
You might have to give a presentation, often with Powerpoint, Google slides or Keynote slides. Make sure to prepare an appropriate amount of slides. A general rule is to use about 10 slides for a 20-minute presentation. But that also depends on your specific topic and the way you present. The good news is, there will be plenty of time ahead of your thesis defense to prepare your slides and practice your presentation alone and in front of friends or family.
You can prepare your slides by using information from your thesis' first chapter (the overview of your thesis) as a framework or outline. Substantive information in your thesis should correspond with your slides. Make sure your slides are of good quality - both as regards the integrity of the information, and the appearance of your slides. If you need more help with how to prepare your presentation slides, both the ASQ Higher Education Brief and James Hayton have good guidelines on the topic.
Questions from the committee
As mentioned earlier, the committee will ask questions about your work after you finished your presentation. The questions will most likely be about the core content of your thesis, like what you learned from the study you conducted, but also why you chose your topic or how it will contribute to the existing body of knowledge. You might also be asked to summarize certain findings. Read your full thesis in preparation of the questions, so you know what you have written about.
While you are reading in preparation, you can create a list of possible questions and try to answer them. You can foresee many of the questions you will get by simply spending some time rereading your thesis. In addition, this blog post from researchClue .com lists 25 common thesis/project defense questions and how you may approach to answer them.
6 tips to help you prepare for your thesis defense
When you start your graduate degree, the end of it seems so far away. But then it ends up coming faster than you thought. You hand in your thesis, which was a lot of work, and as a last step before you officially receive your degree, you have to master your thesis defense. Here are a few tips on how to prepare for your thesis defense.
1. Anticipate questions and prepare for them
We've mentioned it before but you can really prepare for most of the questions you will be asked. Read through your thesis and while you're reading it, create a list of possible questions. In addition, as you will know who will be on the committee, look at the academic expertise of the committee members. In what areas would they most likely be focused? If possible, sit at other thesis defenses with these committee members to get a feeling for how they ask and what they ask. As a graduate student, you should generally be adept at anticipating test questions, so use this advantage to gather as much information as possible before your thesis defense meeting.
2. Dress for success
Your thesis defense is a formal event, often the entire department or university is invited to participate. It signals a critical rite of passage for graduate students and faculty who have supported them throughout a long and challenging process. While most universities don't have specific rules on how to dress for that event, do regard it with dignity and respect. This one might be a no-brainer, but know that you should dress as if you were on a job interview or delivering a paper at a conference.
3. Delegate
It might help you deal with your stress before your thesis defense to entrust someone with the smaller but important responsibilities of your thesis defense well ahead of schedule. This trusted person could be responsible for preparing the room of the day of defense, setting up equipment for the presentation or preparing and distributing handouts.
4. Have a backup plan
Technology is unpredictable. Life is too. There are no guarantees that your Powerpoint presentation will work at all or look the way it is supposed to do on the big screen. We've all been there. Make sure to have a plan B for these situations. Handouts can help when technology fails, or an additional fresh shirt for spilled coffee can save the day.
5. What to do when you don't know the answer
One of the scariest aspects of the defense is the possibility of being asked a question you can't answer. While you can prepare for some questions, you can never know exactly what the committee will ask. There will always be gaps in your knowledge. But your thesis defense is not about being perfect and knowing everything, it's about how you deal with challenging situations. You are not expected to know everything.
James Hayton writes on his blog that examiners will sometimes even ask questions they don't know the answer to, out of curiosity, or because they want to see how you think. While it is ok sometimes to just say "I don't know", he advises to try something like "I don't know, but I would think [...] because of x and y, but you would need to do [...] in order to find out". This shows that you have the ability to think as an academic.
6. Dealing with your nerves
You will be nervous. But the good news is - your examiners will expect you to be nervous. It is completely normal to be nervous. Being well prepared can help minimize your stress, but do know that your examiners have seen this many times before and are willing to help, by repeating questions for example if needed.
Two common symptoms of being nervous are talking really fast and nervous laughs. Try to slow yourself down, take a deep breath. Remember what feels like hours to you are just a few seconds in real life. Allow yourself to process the question, respond to it, and stop talking once you have responded. While a smile can often help dissolve a difficult situation, remember that nervous laughs can be irritating for your audience.
We all make mistakes and your thesis defense will most likely not be perfect. You are not expected to be perfect and the examiners already have plenty of experience with this and will guide you through it. Also remember that your thesis defense is often just a formality and the committee actually wants you to pass. If you are still nervous about your thesis defense, read this blog post by Dora Farkas at finishyourthesis.com . She debunks 5 common myths about thesis defenses and helps you see that your committee is not out to get you. 😉
Frequently Asked Questions about preparing an excellent thesis defense
While most universities don't have specific rules on how to dress for that event, do regard it with dignity and respect. This one might be a no-brainer, but know that you should dress as if you were on a job interview or delivering a paper at a conference.
It is completely normal to be nervous. Being well prepared can help minimize your stress, but do know that your examiners have seen this many times before and are willing to help, by repeating questions for example if needed. Slow yourself down, and take a deep breath.
Your thesis defense is not about being perfect and knowing everything, it's about how you deal with challenging situations. James Hayton writes on his blog that it is ok sometimes to just say "I don't know", but he advises to try something like "I don't know, but I would think [...] because of x and y, you would need to do [...] in order to find out".
Your Powerpoint presentation can get stuck or not look the way it is supposed to do on the big screen. It can happen and your supervisors know it. In general, handouts can always save the day when technology fails.
Here are a few tips on how to prepare for your thesis defense:
Anticipate questions and prepare for them
Dress for success
Have a backup plan (in case technology fails you)
Deal with your nerves
Related Articles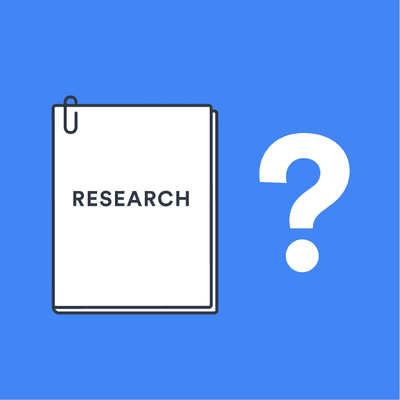 Free vectors, photos and PSD
Free customizable icons
Free online template editor
Free editable illustrations
Free videos and motion graphics
Simple plans for you
For Education & Business
Slidesgo School
Presentation Tips
How to Start a Thesis Defense Presentation
After months and years of hard work, the moment to wrap things all up is finally here—your thesis defense presentation.
Whether you're pursuing a master's degree or doctorate, it's the final step to that much-deserved achievement. 
A thesis defense requires a lot of prior research and preparation. And as important as its content is, so is how you present it because a stunning design with clear data and text hierarchy plays an immense role in comprehension.
In this article, we'll explore how you make your thesis defense .
The organization is the key to success. Establishing some previous steps before any project or work is essential for the result to be very positive. And the defense of a thesis could not be less. 
Below, we will develop all the necessary steps to make a thesis defense presentation and we will give you some tips on how to carry them out.
How to Make an Amazing Presentation
Defining the concept of your thesis presentation, structuring your thesis defense presentation, how do you welcome the audience, tell them why you did this thesis, go into the content by explaining your thesis part by part, how to end the defense of the thesis.
After a long time of research and study, the content of your thesis is ready. Now, you have to find the best way to reflect all that effort behind your work. The information comes across more clearly if you use a visual format, as it attracts the attention of the audience. To present your thesis information in a clear, concise, and ultimately amazing way, you can use one of our unique thesis defense templates , available at Slidesgo.
As an example, in this article, we are going to use the Ecology Thesis template . With it, we will show you what to include in your presentation and how to make an attractive design.
After choosing the Google Slides and PowerPoint template that best suits the needs and subject matter of your thesis, it is time to define an overarching concept.
This is the main theme on which your designs are based. It must be relevant to your thesis as its purpose is to guide your selection of colors, typography, images, style, etc. 
These must be portrayed in a way that supports the main message of your slides and should be aligned with your concept both visually and sociologically.
Once you have defined the concept, you will have to move on to the next step: structuring the content of your thesis. A good structure will show that there is a good organization behind the work, but most importantly: it will highlight your content.
In this article, we are going to show you a structure that could be a good example of how to structure a thesis, but you can adapt it to what your specific content requires.
Before you begin your thesis defense, you should welcome your audience. A good presentation will make you connect with your audience, which will result in more general interest in your work.
Use an appropriate language register (avoid informal language), but be approachable and natural.
"Welcome to the thesis defense on [the title of your thesis]". Next, introduce yourself with your name and give a short description of your background and occupation.
Don't forget to say "thank you for attending!"
To continue establishing that connection with your audience, explain the reasons that led you to do this thesis. Tell the professional reasons, and you can even say some personal ones, which will denote closeness, and your audience will appreciate it.
Now it's time to go into the content of the thesis ! After these preliminary steps, which are just as important as the thesis itself, it is time to explain part by part the structure (which you had previously established). We are going to propose a structure for your project, but the final decision is always yours!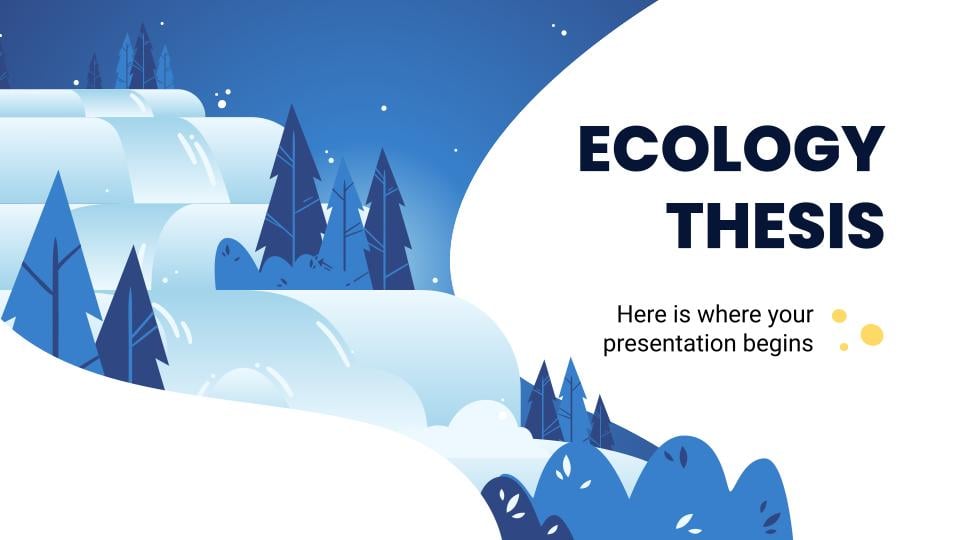 First impressions are very important. Because your title page is the very first thing viewers see, it must be striking and impactful. It also sets the stage for the rest of your slides.
In one glance, the following should be established:
Thesis defense topic
Design style
For instance, the ecology thesis's title page uses illustrations of a natural landscape to represent the topic of nature and a striking shade of blue to set the tone.
The sans serif font used depicts clean-cut typography and style and the thesis topic is written in large and bold typography, which draws attention to it immediately.
Right after your title page, include an introduction slide to provide more details about your topic. 
This means explaining what you hope to answer with your research, its importance to your field, and why you chose it.
Continue to incorporate design elements relevant to your concept. This example has done just that by using a different natural landscape and including animals. For coherence, stick to the same typography and style throughout your presentation.
The aim of the literature review slide is to illustrate your knowledge of your thesis topic and any relevant theories.
Walls of text kill a design. For clarity, we recommend presenting this with bullet points. Each one should be short and sweet and only touch on the basics; you can elaborate on them in your speech. 
Don't forget to be consistent with your design. In our example, we've maintained the tone of blue chosen and added illustrations of leaves in the far corners of the slide. 
Also, address similar research that has been done. This is to showcase your topic's originality and, if relevant, how it's different and/or an improvement from previously done research. 
This is one of the most important parts of a thesis defense presentation.
It allows your viewers to assess the rationality and validity of your approach and consequently, the accuracy of your results.
A great methodology slide explains the what , how, and why :
What method did you use for your research
Why did you choose it
How did you conduct it
Because this part of your thesis will be rather technical, the most effective way to aid understanding is by using graphics like charts and tables. 
Keep text to a minimum to avoid drawing attention away from the graphics. If there is a text that must absolutely be included, consider using bullet points and keep them short.
Don't forget to maintain color, style, and typography coherence.
The results slides are easily the most quantitative part of a thesis defense. 
Here, your aim is to simply introduce your findings. Select the most impactful data and highlight them here.
Just as with methodology, use graphics like charts, tables, and graphs to portray the data in a clear way. And, once again, try not to write too much text. Let the visual content do the talking .
After you've introduced your data, the next step would be to help your audience make sense of it. That means understanding what it means in the context of your thesis research topic and your discipline. 
Simply put, you should answer the question: What do the numbers mean?
The best way to approach this would be to do it as if you were creating an infographic . 
Illustrations like icons are a quick and simple way to represent your message. It also reduces the amount of text on your slide, which makes the information much more digestible. 
For a balanced thesis presentation, you should also address any outliers and anomalies.
To quote bestselling author Robin Sharma, "Starting strong is good. Finishing strong is epic."
That's exactly what to aim for in your conclusion.
Provide an overview of your thesis topic and remind your audience what you set out to answer with your research. In our example, we've used three icons accompanied by a short title and text. 
Following that, reiterate the important points of your research results you want your audience to take away from your thesis defense presentation. 
You can do so by expanding the next slide to have more icons and points, for example.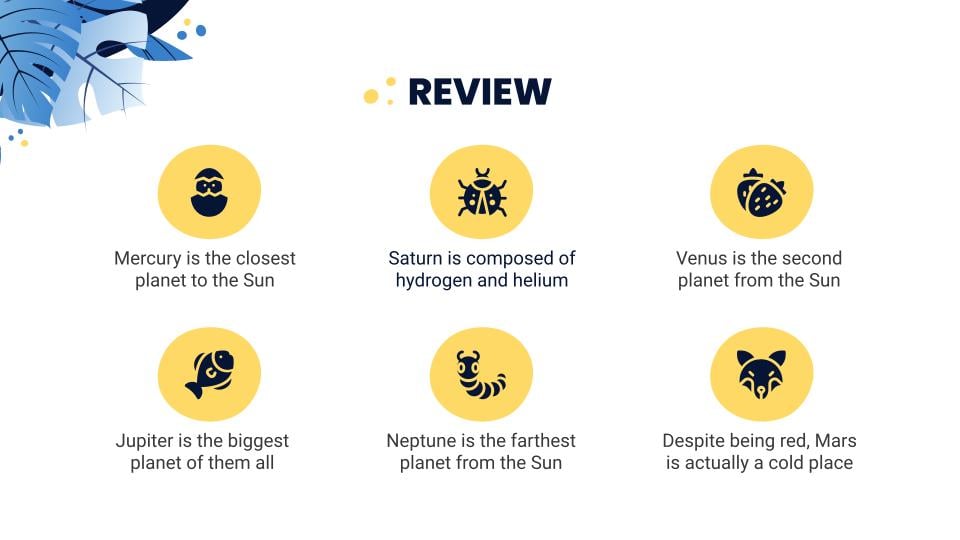 Don't forget to address any shortcomings and limitations in your approach and extra points for suggesting possible improvements for future research.
We are going to give you a little tip to make your thesis defense a success. You can combine your defense with good public speaking techniques. Take a look at our article "How to become a great speaker" .
We hope this article has been of great help, have you already seen our templates to make the presentation of your thesis ? Choose the one that best suits your needs, we are sure that one of them will go perfectly with your thesis presentation! 
Good luck from Slidesgo.
Do you find this article useful?
Related tutorials.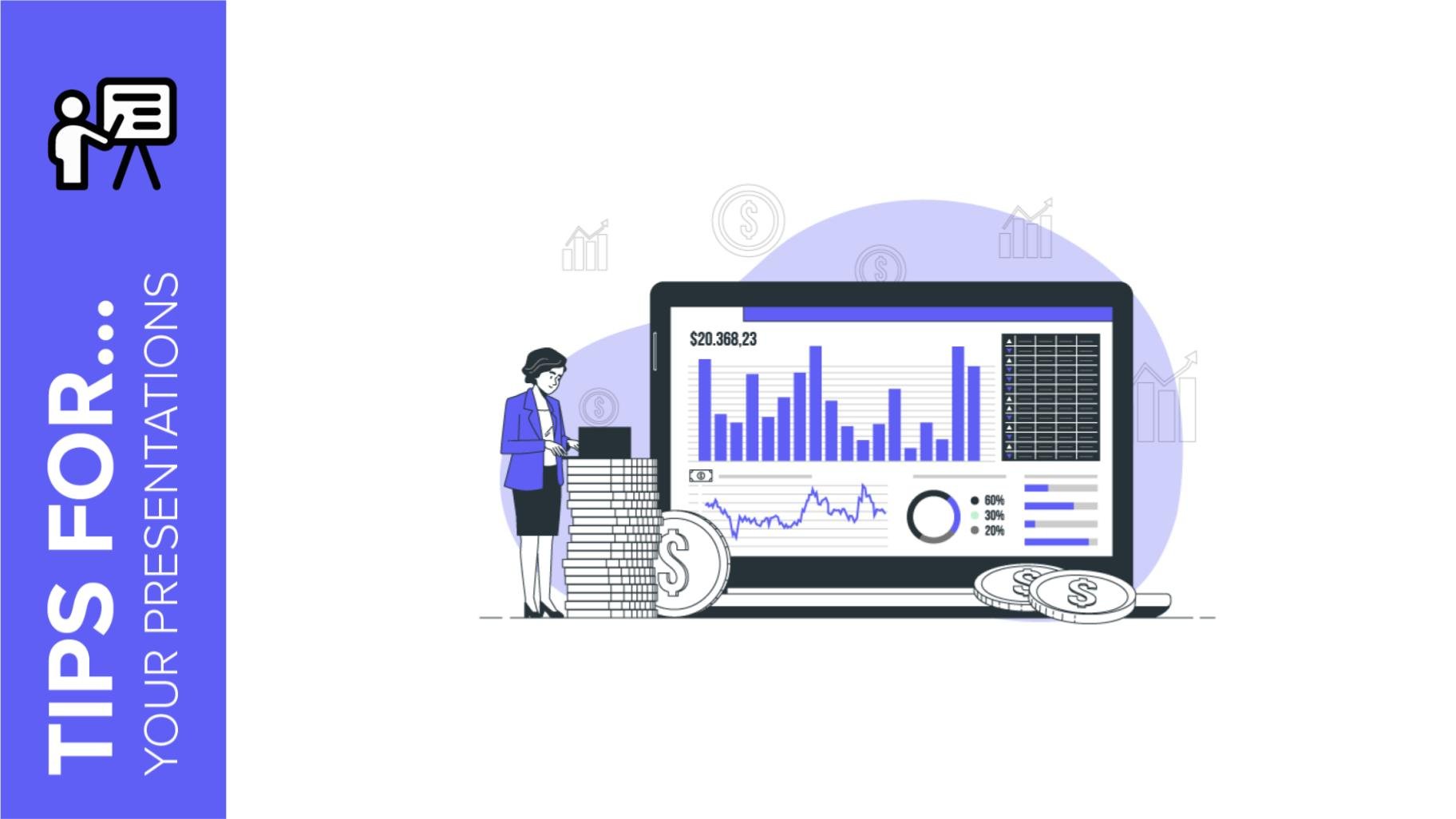 Top 10 tips and tricks for creating a business presentation!
Slidesgo is back with a new post! We want your presentations and oral expositions to never be the same again, but to go to the next level of presentations. Success comes from a combination of two main ingredients: a presentation template suitable for the topic and a correct development of the spoken part. For templates, just take a look at the Slidesgo website, where you are sure to find your ideal design. For tips and tricks on how to make a presentation, our blog contains a lot of information, for example, this post. We have focused these tips on business presentations, so that, no matter what type of company or...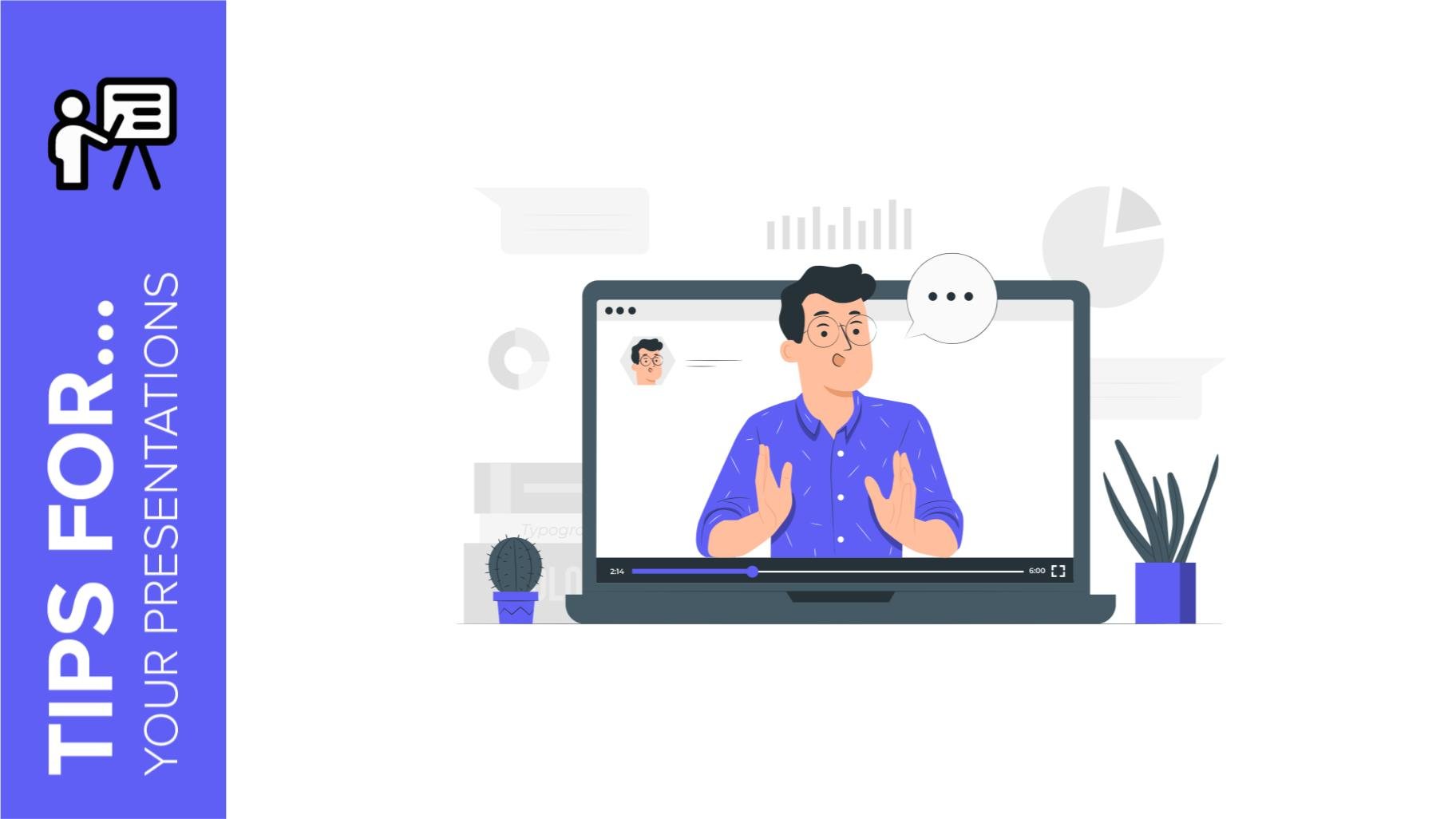 Best 10 tips for webinar presentations
During the last couple of years, the popularity of webinars has skyrocketed. Thousands of people have taken advantage of the shift to online learning and have prepared their own webinars where they have both taught and learned new skills while getting to know more people from their fields. Thanks to online resources like Google Meet and Slidesgo, now you can also prepare your own webinar. Here are 10 webinar presentation tips that will make your speech stand out!
How to create the best presentation for an onboarding process
Slidesgo was once a small project with a handful of people working on it. We're not making this up! But our passion and effort has brought us to where we are today. In the process, our staff has also grown, and let us tell you: it has grown a lot!Do you remember that time when you were the newly-hired employee? You went to the office and thought that everything was too much for you to handle. Lots of faces you've never seen before. Lots of tasks that are suddenly your responsibility. Nearly as much new information as a library could...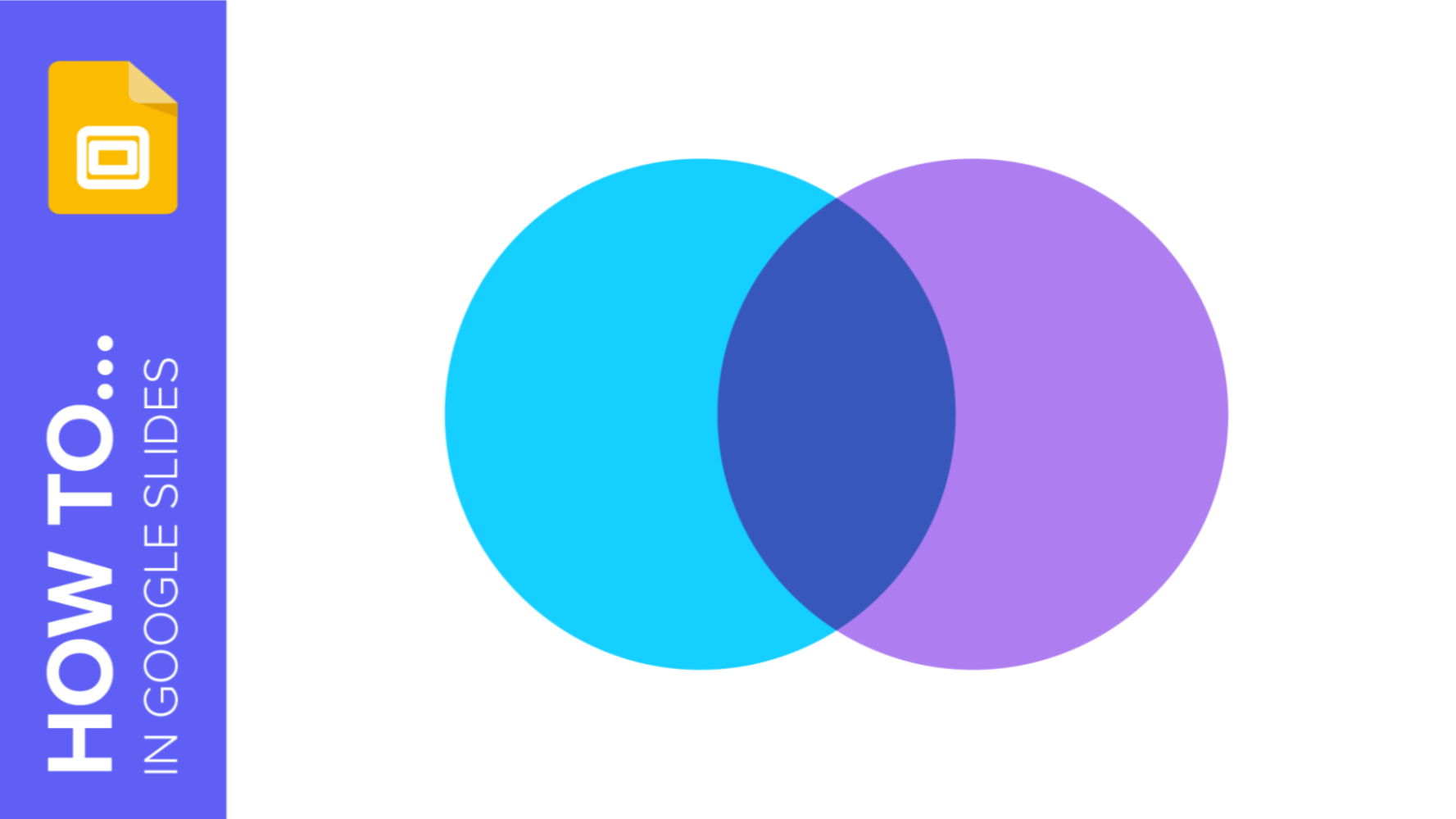 How to Create a Venn Diagram in Google Slides
If you wish to give an awesome presentation, using diagrams is great because they make your data look nicer and help your audience understand your points.In this Slidesgo School article, we'll teach you how to create Venn diagrams in Google Slides so you can have them in your bag of resources!
Have your assignments done by seasoned writers. 24/7
Contact us:
+1 (213) 221-0069
[email protected]

Thesis Defense Steps: Full Guide How to Prepare and Present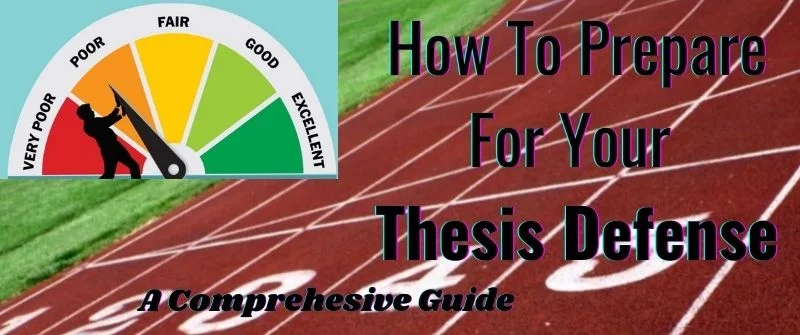 How To Prepare For Your Thesis Defense
If you are conducting post-graduate research within your discipline, you will come across the phrase "thesis defense". A thesis defense is part of the things you will need to accomplish before acquiring a postgraduate degree.
The thesis defense comes at the end of the graduate program. It is used to determine or define your education milestone while in the university. For this, you need a thesis defense comprehensive guide to be outstanding.

You should do a thesis defense after you have completed the course work and attended practicum or internship programs.
How Long does a Thesis Defense Take?
On average, a thesis defense takes somewhere between 30 minutes and one hour. However, the time it takes to do a thesis defense depends on the academic level you are in. While there is no standard or general length for a thesis defense, post-graduate sessions will take longer compared to undergraduate sessions.
Yes, some institutions, professors, or some disciplines may require you to do a thesis defense at your undergraduate level. But the length of the presentation depends on your academic level.
What is thesis defense?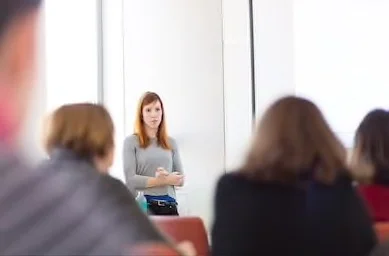 A thesis defense is an act of presenting your academic work to a panel or committee of professors and other involved scholars. From this, they can gauge or grade your abilities in presenting your work.
The arguments presented during the thesis defense are to ascertain that you have understood the course and your selected topic.
You will have to first hand in your work or paper to the professor for grading. Thereafter, you will be summoned for thesis defense.
When summoned for a thesis defense, you will be required to answer all the questions presented to you by the panel of professors. After this, you will be required to leave the room. The panel is to decide whether your paper or thesis is ready for publication. In addition, the panel checks whether your work needs corrections.
In other words, a thesis defense is a forum that allows postgraduate students to defend the topic of their thesis before a panel of professors. Therefore, the thesis defense is part of the requirements that postgraduate students must accomplish to receive advanced degrees in whichever academic disciplines they pursue.
Factors that Determine the Length of a Thesis Defense
Just like a dissertation that you have to write a thesis , it is important that you will have to present it. The time is taken to do this varies. The following four factors determine the length of a thesis defense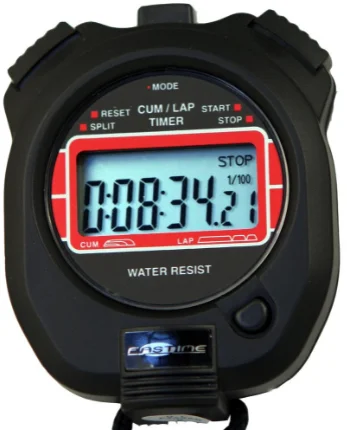 As noted earlier, the level of education will determine the length of your thesis defense.
The second factor is the institutional requirements. Some institutions will have a specified amount of time allocated for a thesis defense. In some institutions, that time is longer than and vice versa.
Very recognized institutions of higher learning will have the autonomy to decide on the length of a thesis defense.
The third factor that will determine the length of a thesis defense is the consensus of the panel of professors. Some will give students very limited time to do a thesis defense while others will give more time to their students.
Some institutions, scholars, applaud limiting the amount of time for thesis defense and educators because it gauges the student's ability to accurately defend their work within a short time. If they succeed, then they are good learners.
Another factor determining the time of a thesis defense is the academic discipline that is explored by the topic.
While every academic discipline deserves respect, they are not the same in terms of the complexity of the concepts and what the student covers.
Some disciplines will require students to come up with much longer papers. This means that the time it could take to do a thesis defense will be longer.
From the aforementioned factors, it is evident that it would be difficult to predetermine the standard length of a thesis without holding some parameters or factors constant such as the academic level of the thesis. 
Also, the length of your dissertation or thesis determines the time you will take to present it at your defense session. Longer documents will take you longer to defend.
How to Defend a Thesis – 5 Comprehensive Steps
Some steps can help you defend your thesis effectively. You should follow the steps below if you are summoned by a panel of professors to defend your thesis.
1. Adequate Preparation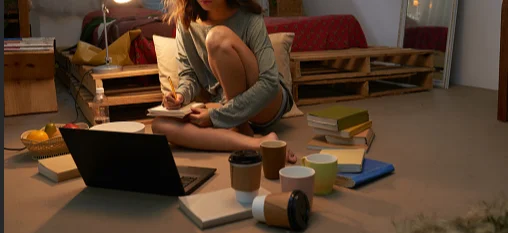 When you are required to defend your thesis, you will be given a specific date you will appear before the panel of professors for the actual exercise.
As long as you have submitted your paper to the professor for grading, you should always be aware that you will have to defend your thesis.
Therefore, between the period of submitting your paper and the date provided for thesis defense, you should do adequate preparation.
Students will have several months to prepare for a thesis defense. This is because the institutions themselves want their students to be well prepared before they meet the panel of professors.
After all, they would wish their students to excel in their studies. As noted, there will be a specified date for the thesis defense. Therefore, it will not surprise their committee members or students when the time comes for defending the thesis.
Adequate preparation entails knowing or rather anticipating what is required of you. You should be prepared for the kinds of questions your thesis topic will provoke from the panel and practice on them.
When you have the right attitude and have adequately prepared for the thesis defense, it would be nearly impossible to fail. Also, be prepared to wear decently during the defense.
2. Carry an in-depth knowledge of the thesis
This is a very important step when defending your thesis. Since you are the one who has written the paper, you should be fully aware of the topic and the contents of your paper. What this means is that you should adequately research the topic of your thesis so that you can be ready for any question you are asked by the panel of professors. For a postgraduate student who wishes to master their discipline, it would be a shame if you do not know about your topic.
For example, if you are within the field of environmental sciences and have written your paper based on the discipline, you should narrow down the scope of your knowledge to that of your topic, the topic of your paper should act as the guide to the amount of knowledge you are supposed to give for the sake of the thesis defense. Avoid too much knowledge because it may overwhelm you. At the same time, do not narrow down the scope of your topic too much because you will have limited knowledge during the thesis defense.
Your instructor or professor can help you in terms of giving you direction on the type and scope of knowledge you are required to have during a thesis defense.
3. Prepare an Introduction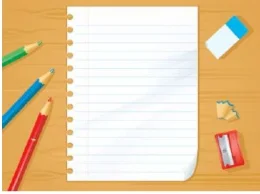 Have you ever heard of the first impression and its significance?
The first impression of a person will determine how the other person will perceive them.
If it is terrible, the other person may consider them a terrible person and even dislike them.
An introduction plays the same role as the "first impression" of your thesis defense to the panel of professors.
You should prepare a good introduction that should summarize the contents of your paper, the reasons why you selected the topic and its relevance to the discipline, and any other detail that you will anticipate to be asked during the thesis defense.
Make sure that the thesis is crystal clear and concise to avoid making any contradictions of your topic and confusing the panel.
Since you will be given several months to prepare for your thesis defense, take time to refine your introduction.
Make adjustments or corrections whenever necessary so that you will have a perfect introduction for your thesis defense. You may recite the introduction or carry it with you if the panel will allow it.
4. Making the actual presentation
The action presentation of the thesis defense is quite scary to many students. This is because you will have to face a panel of professors to defend your paper. Based on your paper's content, you will answer several questions. Therefore, if you fail during the actual presentation, your paper may not be published and you will have to do further revisions.
During the actual presentation, you should be well dressed because grooming tells a lot about the character of a student. Carry the necessary equipment you will require during the presentation. Such equipment can include a laptop that contains a PowerPoint presentation, a pen, and a notebook. The PowerPoint presentation should be legible, objective, and strategically written to maximize the time used to defend your thesis. Ensure that you arrive early to the place where you will face the panel of professors to give you time to reflect and lessen your anxiety.
As aforementioned, adequate preparation, understanding your topic or thesis, and a good attitude will guarantee success. Therefore, if you adhere to the aforementioned guidelines during the presentation, there is a high probability that your paper will be published.
5. Do a good conclusion
Doing a good introduction and effectively presenting your defense is not enough without an equally good conclusion. Just like you took a good time to write your thesis , you will also need a good time to write a presentation and a good conclusion.
A good conclusion of your presentation leaves the panel of professors with a good impression of you and your overall ability to defend your work within the academic community. 
A good conclusion will sum up your work. What this means is that you should include a summary of the topic's background, the literature review, the methodologies, the findings, and the discussions. Make sure that the conclusion compresses the details of your paper logically. It should be brief and straight to the point.
Finally, the conclusion of your thesis defense should clearly describe the limitations or setbacks encountered while you were conducting the study.
Even though you are trying to show that you are a good post-graduate student, it is important to be clear about the limitations. This will demonstrate your academic integrity and ability to conduct actual research in the field. 
Tips on how to do a good thesis defense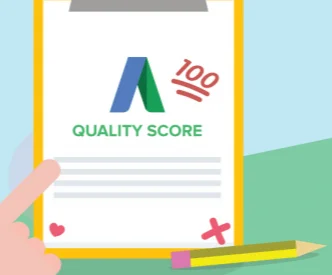 1. Anticipate the questions
As aforementioned, you should anticipate the questions you may be asked by the panel and prepare for them.
The questions' base is on your thesis. As such, you should go through your paper and list the possible questions.
At the same time, the academic expertise of the committee members determines the types of questions you may be asked.
Try to have an informed idea, based on your paper, on the areas to receive much focus.
2. Dress for success
Do you remember that we have talked about first impressions? Well, your dress code and overall grooming will have a degree of impact on the outcomes of your presentation. Dress well. Mostly, you are required to dress in an official attire because you are going to do a presentation to a panel of academic experts. You should try as much as possible not to wear casual or provocative clothes.
3. Delegate
To avoid being overwhelmed during the day of your presentation, you can delegate some of the less complicated activities to a trusted person or friend. The activities that you can delegate include setting up the equipment you will use for your presentation or distributing handouts to the panel.
4. Create a backup plan
This especially involves the mode of presenting your defense. Since you will be using your laptop and a projector, they may fail during the presentation. It is therefore important to have a plan B. such can include having printed handouts.
FAQs on Thesis Defense
Can you fail a thesis defense.
The answer to this question is yes. Though it is rare, it is possible to fail a thesis defense if you are not adequately prepared and you don't know much about the topic. This would indicate that you haven't understood the course or you did not write the paper. You hired someone to do it for you.
How long is a Ph.D. thesis defense?
A Ph.D. thesis defense is about 2 hours long. However, it may differ from one country to the other.
How long is the master's thesis presentation?
A master's thesis is usually one-and-a-half hours long. It takes a lesser time compared to a Ph.D. thesis.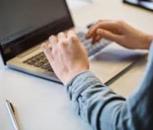 When not handling complex essays and academic writing tasks, Josh is busy advising students on how to pass assignments. In spare time, he loves playing football or walking with his dog around the park.
Related posts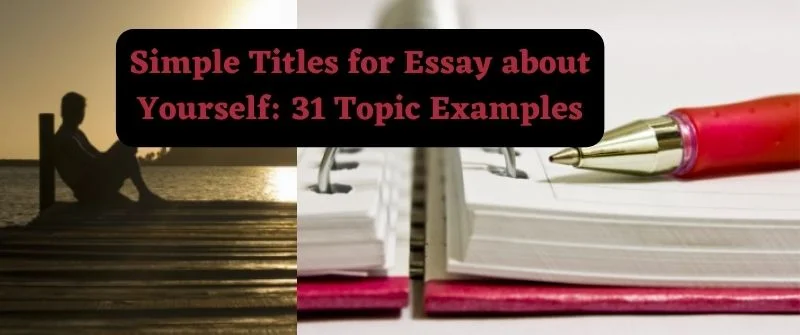 Titles for Essay about Yourself
Good Titles for Essays about yourself: 31 Personal Essay Topics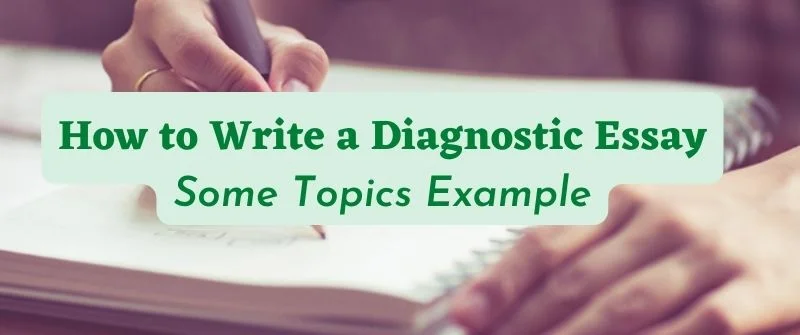 How to Write a Diagnostic Essay
How to Write a Diagnostic Essay: Meaning and Topics Example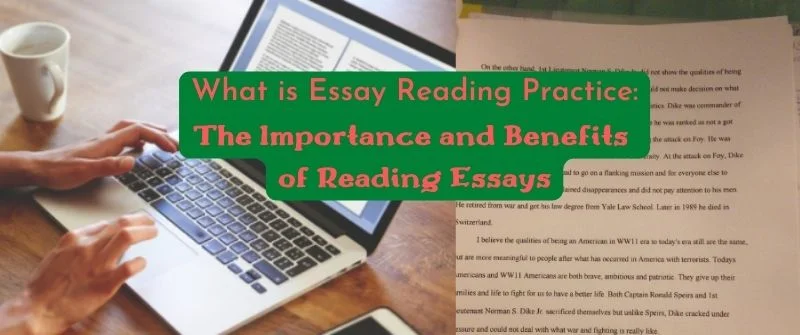 Essay Reading Practice
Essay Reading: Practice and Importance of Reading Essays
Plan your Defense
Thesis and dissertation defenses are public events and are advertised throughout the university. Your graduate coordinator can answer any questions on how you should prepare. Please complete the following steps before you may hold your defense:
Register and submit a complete draft of your thesis/dissertation to ProQuest .
To watch a video tutorial on how to set up your ProQuest account, click here: How to set up a ProQuest Account
Don't worry—you will need to click 'submit' several times during the account set-up.  You are NOT sending your document to ProQuest; the Graduate School does that after the Registrar verifies all requirements for your degree are finalized.
If you feel you need to delay the release of your thesis or dissertation, please see the ISU Embargo Policy .
Here is information about ordering bound copies of your thesis/dissertation from Milner library if you wish to do so. Binding flyer
Any changes to your committee composition since your proposal requires a Committee Change form to be submitted to Hovey Hall 208 or

[email protected]

.
Complete the Right to Defend form and return it to Hovey Hall 208 or

[email protected]

at least 10 days before your planned defense date. Students must wait at least 7 business days after approval of the Right to Defend to hold their defense. Be sure you check deadlines for the last date to hold your defense.
If any changes have been made to your copyright checklist, complete section 5 of the Proposal Approval form and submit it to the Graduate School with your Right to Defend form.
Please notify the Graduate School of the defense date and other details.
Thesis & Dissertation Format Check
After you have submitted your Right to Defend form, and as you wait for your defense date, you may want to schedule an optional thesis/dissertation format check to ensure your document is formatted correctly.
Step One : Submit an electronic draft of your entire thesis/dissertation to  ProQuest . (this is done as part of completing the Right to Defend process)
Step Two : E-mail 

[email protected]

 to schedule your format check. You do not need to be present during the format check, but you do need to reserve a time.
Format checks are done on a first come first served basis, and a limited number of reservations are available. No optional format checks will be scheduled after the oral defense deadline as final reviews will have begun.  
Due to time limitations only one format check can be done prior to submission of final deposit materials
Thesis/Dissertation Defense and Revisions
Typical defense format: The student presents the results of the research in 15-30 minutes, followed by questions from the audience and committee. Once the questions and answers are complete you and the audience are then asked to leave the room while the committee members discuss the defense. The committee will then ask the student to return to hear the result.
Since thesis/dissertation defenses are open to the public, you may want to attend a defense or two to see the format and process and learn what to expect.
Committee members commonly ask for revisions based on points that come up at the defense. Keep careful notes so that you are clear on which revisions are required by your committee. You must complete all required changes and have them approved by your committee chair before you can deposit your thesis/dissertation.
Once your final thesis/dissertation has been approved by your committee, the members will sign the Outcome of Defense form . This certifies to the Graduate School that you have satisfactorily completed the requirements of the department for the thesis/dissertation.
Submit the Final Deposit
Once the committee has signed the Outcome of Defense :
Upload a final copy in ProQuest and submit the Outcome of Defense form and Final Deposit Checklist to Hovey Hall 208 or electronically to

[email protected]

.
The Graduate School will review your final draft for compliance with formats. If any changes are required to the final draft, you will need to make them in time to meet the Registrar's Office deadlines for finalizing graduation. Our staff reviews final deposits in the order they are received. So, it may take some time to hear about your corrections.
Check your ISU e-mail account daily until your thesis/dissertation has been finalized.
If you are unable to make all corrections in time to meet the Registrar's Office deadlines, your graduation date will move to the next semester. Providing that you have already completed all required thesis/dissertation credit hours and have maintained continuous enrollment since your proposal was accepted, you will not be charged additional tuition or fees for the new semester as long as your final deposit is approved before the first day of classes. 
Your graduation will be finalized once all Graduate School requirements are completed and the Registrar's Office reviews and approves all graduation requirements.
Doctoral Students only:
Submit a completed Graduation Announcement Form to

[email protected]

or the Graduate School if you wish the university to notify press of your graduation.
If you are a doctoral student and you have completed your degree, the Graduate School requests that you fill out the online national Survey of Earned Doctorates .

The Plagiarism Checker Online For Your Academic Work
Start Plagiarism Check
Editing & Proofreading for Your Research Paper
Get it proofread now
Online Printing & Binding with Free Express Delivery
Configure binding now
Academic essay
Academic writing
APA examples
Bachelor degree
Chicago style
Citing sources
College essay
Dissertation
Graduate school
Harvard referencing
Language rules
Master degree
Methodology
Printing production
Research paper
Research process
Working with sources
Your Step to Success
Printing & Binding with 3D Live Preview
Thesis Defense – a guide to prepare best
How do you like this article, thesis defense | a guide to prepare best.
Inhaltsverzeichnis
1 Definition: Thesis Defense
3 Before the Thesis Defense
4 What happens in a Thesis Defense?
5 What to include?
6 Tools for Thesis Defense
7 Thesis Defense Anxiety
8 Manage Thesis Defense Anxiety
9 In a Nutshell
Definition: Thesis Defense
A thesis defense is an act of presenting your work to a panel of professors so they can grade your presentation abilities. In retrospect, the argument is essential to ascertain that you understood the topic. You have to hand in your paper first so that the lecturer can grade it before you appear for the defense.
As a university student, you need to hand in a high-quality thesis paper and defend it before a panel of professors. So what is this that takes place during a thesis defense? Read along to find out.
What is a thesis defense?
A scholarly thesis defense is a forum that allows students to present their paper's contents and defend their thesis topic before a panel of professors. The student is then required to answer all questions asked by the lecturers. At the end, the student is required to leave the room whilst the professors decide whether the thesis is ready to be published, or if it needs corrections.
How long is a thesis defense?
There is no general length for a thesis defense. The defense of a master's thesis will take longer than the defense of a bachelor's thesis. You will need to fit in an introduction , a literature review, your findings and even more into the time frame for your thesis defense, so it's important that you're well prepared. All in all, it depends on your paper and your academic field. Usually the thesis defense will last between one and two hours, but it also could be less than one hour.
What is the oral defense of a thesis?
Oral defense is simply another name for your thesis defense. If you've completed your thesis, you are required to defend it in front of a panel of professors. It is designed so that the committee can ensure that the students completely understand their thesis topic . The oral thesis defense is an examination of a completed body of work. Students will be assigned a date to defend their thesis.
What happens after the thesis defense?
After your thesis defense, you will be told to leave the room whilst the panel discusses your results. There are normally 2 outcomes. You may need to make changes to your thesis' formatting or content. If this is the case, don't stress! You're able to try the thesis defense again once you've incorporated any required changes. The preferred outcome is that the panel is happy with your thesis and it's then ready to be signed and published.
What defines a good thesis defense?
The thesis defense is the final step for your academic work. It's important that you're prepared and you've outlined what you're going to say in each section of the defense. You need to know your thesis statement better than the back of your hand, otherwise you risk being sidetracked. Just like your thesis itself, your thesis defense has a specific structure. You can read more about this further on in the article. Try and prepare yourself for the potential types of questions that the professors will ask you so that you don't have to think about your answers on the spot.
Before the Thesis Defense
Before the day of the thesis defense, the qualifying students receive a timetable that shows the chronology of how the day will be. You are required to keep time, or else you will have to wait until the next allocated defense to present your paper. To qualify as a defending student, you have to hand in your paper at least one month before the thesis defense date.
What happens in a Thesis Defense?
Once you get to the hall, you need to introduce yourself and your topic, then present your paper to the lecturers. The professors will allocate you ¾ of the allotted time for the thesis defense. The remaining time is used up in the question and answer forum. Prepare yourself to answer several questions, such as:
Your plans after completing the research
The limitations you faced
Things that you would change if given a chance
How you chose your target audience
How you intend to further your study on the subject
The reasons for choosing your topic
The most significant deductions you learned from the survey
Reasons for choosing your research methodology, etc.
In some cases, the board may ask you to summarize your deductions from the study. The questions asked are not standard, which means you have to be thoroughly prepared to answer whatever the panel throws your way during the thesis defense. Other things that take place during the thesis defense include:
Deliberations – At this point, the board of lecturers will ask you to leave the room as they deliberate on your thesis defense performance. They will then decide whether you move to the next level or you will defend again.
Verdict – Finally, the team will invite you back in and tell you how you performed in the thesis defense. These panel members may ask you to make a few corrections before you can go ahead and publish your paper. You have to present your corrections to your facilitator, who will then give you the go-ahead to publish.
Signing – The members will then sign your document to ascertain that you were part of the thesis defense team on the selected date.
How much time does a Thesis Defense take and how many people should be in the room?
During a thesis defense, each student appears before the panel individually. The facilitators will ask you questions concerning your topic to see if you fully grasped the concept. Each thesis defense will vary from the other depending on the technicality of your paper and the kind of degree you are pursuing.
Undergraduate degree – Your panel may include at least three lecturers from your faculty. Additionally, the defense may last up to one hour.
Masters degree – You get to interact with four professors at this level, and each student is allotted 1½ hours to present and answer questions.
Ph.D. degree – Considering that this is the highest education level, five professors avail themselves to vet you. More so, you may have to engage them for two hours.
Thesis printing & binding
You are already done writing your thesis and need a high quality printing & binding service? Then you are right to choose BachelorPrint! Check out our 24-hour online printing service. For more information click the button below :
What to include?
A thesis defense follows a particular format, which cuts across all types of degrees, which is:
Introduction  – Explain the need for this study
Literature review  – Explain what other scholars have found on the subject
Research methodology  – What research method did you use, and why did you use it?
Findings and discussions  – In your research, what were the key deductions that you came upon?
Implications, limitations, suggestions, and  conclusion  – Here, you have to exhaust the setbacks you encountered during the study, the consequences that your target audience will face if they do not follow the deductions, and then finally sum up the discussions.
Tools for Thesis Defense
Considering that a thesis defense may take you at least 45 minutes to present, it is essential to make the presentation lively. So, you can incorporate a slide show and use images to make it less wordy. Bullet points also make the text easier to digest as opposed to a block of text. So, a laptop and a projector will help you ace your presentation.
Thesis Defense Anxiety
Standing before a panel of people waiting to hear how you conducted your research can be intimidating. This is especially so considering that you will be standing before a group of professors, who you believe to be superior to you in regards to the topic knowledge. More so, if you are not familiar with public speaking, it is easy to develop stage fright while defending.
Manage Thesis Defense Anxiety
In case you find yourself fidgeting before you begin presenting, use the following tips to help you get your composure back.
If you have a problem with eye-balling the lecturers, look at the tips of their foreheads instead.
Take a few seconds to breathe in and out so you can stabilize your speech if you begin to stammer.
Go into the room with a positive mind, knowing that you will do your best.
Most importantly, rehearse your thesis defense severally before the D-day.
In a Nutshell
So, there you have it. These tips should help you present your thesis defense and ace it. Remember that:
You should present facts that are in the paper. Do not add any new information
Make the thesis defense as enjoyable as possible
Arrive early enough
Do not exceed your allocated time
Confidence goes a long way
Articles you should also read:
This article includes information about harvard referencing:
What is important for your table of contents? We will tell you:
You want to know something about works cited? Click below:
This article shows you examples for the perfect abstract:
We use cookies on our website. Some of them are essential, while others help us to improve this website and your experience.
Individual Privacy Preferences
Cookie Details Privacy Policy Imprint
Here you will find an overview of all cookies used. You can give your consent to whole categories or display further information and select certain cookies.
Accept all Save
Essential cookies enable basic functions and are necessary for the proper function of the website.
Show Cookie Information Hide Cookie Information
Statistics cookies collect information anonymously. This information helps us to understand how our visitors use our website.
Marketing cookies are used by third-party advertisers or publishers to display personalized ads. They do this by tracking visitors across websites.
Content from video platforms and social media platforms is blocked by default. If External Media cookies are accepted, access to those contents no longer requires manual consent.
Privacy Policy Imprint
Home Blog Presentation Ideas How To Do a Proper Thesis Defense Using the Right PowerPoint Presentation
How To Do a Proper Thesis Defense Using the Right PowerPoint Presentation
Writing a thesis is stressful but preparing an oral defense can be even more painful. But it doesn't have to be, with proper preparation and a good presentation you will be able to better equip yourself come time to present your thesis defense.
But what makes a good thesis defense?
A proper presentation helps you with your thesis defense because it helps you to capture the panels attention and give you cues and reminders on what to say as well.
It also helps keep your data organized, while visually looking good and provides a flow structure for the rest of your presentation.
In today's article we will be giving you The Right PowerPoint Templates for Your Thesis Defense and a powerful outline composed of best practices and layouts are specifically designed to help you defend your thesis in both written and oral presentation.
On the next segments of this article, we'll walk you through the most feasible process on how to ace this kind of presentation.
Let's dive into the outline of what makes a great thesis defense.
Thesis Defense Overview
Similarities.
Thesis and Dissertation Distinction Varies on Location
Three most common thesis defense myths.
Introduction
Literature Review
Methodology
Tips During Your Oral Defense
More Quick Tips on How to Present!
A thesis defense is composed of two parts – a thesis and a defense.
Thesis, according to Grad School Hub , represents a student's collective understanding of his or her program and major.
Universities often include a thesis in every course as one of the final requirements to earn a particular graduate or postgraduate degree.
Thesis, however, isn't just a mere requirement.
It helps the students to grow out of their shell from their respective discipline and give them the opportunity to present all their findings of their study.
Moreover, some people think a thesis is just a long essay but it's not. Unlike an essay, a thesis needs to assert something.
This can be considered as one of the most crucial research documents which a student makes during their academic schooling .
On the other hand, a defense is the presentation of the pieces of evidence to support and prove your research.
It's the most essential part of the thesis process.
Your presentation has to be prepared to answer question from members of the committee and any other panel present, and it's your job to convince them and defend your thesis with ample proof.
Prior to presenting you have to carefully determine what appropriate evidence should be presented before the panel depending on what thesis you have to defend.
Thesis and Dissertation Distinguished
A thesis or dissertation is usually required to complete a particular graduate degree. And these two words are often used interchangeably by most students when referring to research studies.
But while being almost similar in format or structure, it's worth to note that they have significant differences that set them apart from each other.
The very reason why thesis and dissertation are treated the same is that these two are both extensive papers. Not just merely long essays like what others are claiming.
Both of these papers are extensive. Which is why students are given ample time, usually the entire last semester at the last year of study, to complete all the requirements and finally acquire their degree.
With regards to structure, both papers are very similar with few differences.
Differences Between Thesis and Dissertation
One of the significant differences of the two is to whom the paper is assigned. A thesis is usually required for those students earning a bachelor's or master's degree. While a dissertation is for those who want to obtain a doctorate degree.
However, not all students taking a master's degree are required to make a thesis. Prior to their enrollment, they have been given a choice whether they'll go for a non-thesis program or with a thesis.
Those who have a plan to escalate their degree to doctorate, eventually should take the path of with thesis. This is to prepare themselves for a more extensive dissertation requirement as doctorate students. Otherwise, they will be only limited to earn a master's degree.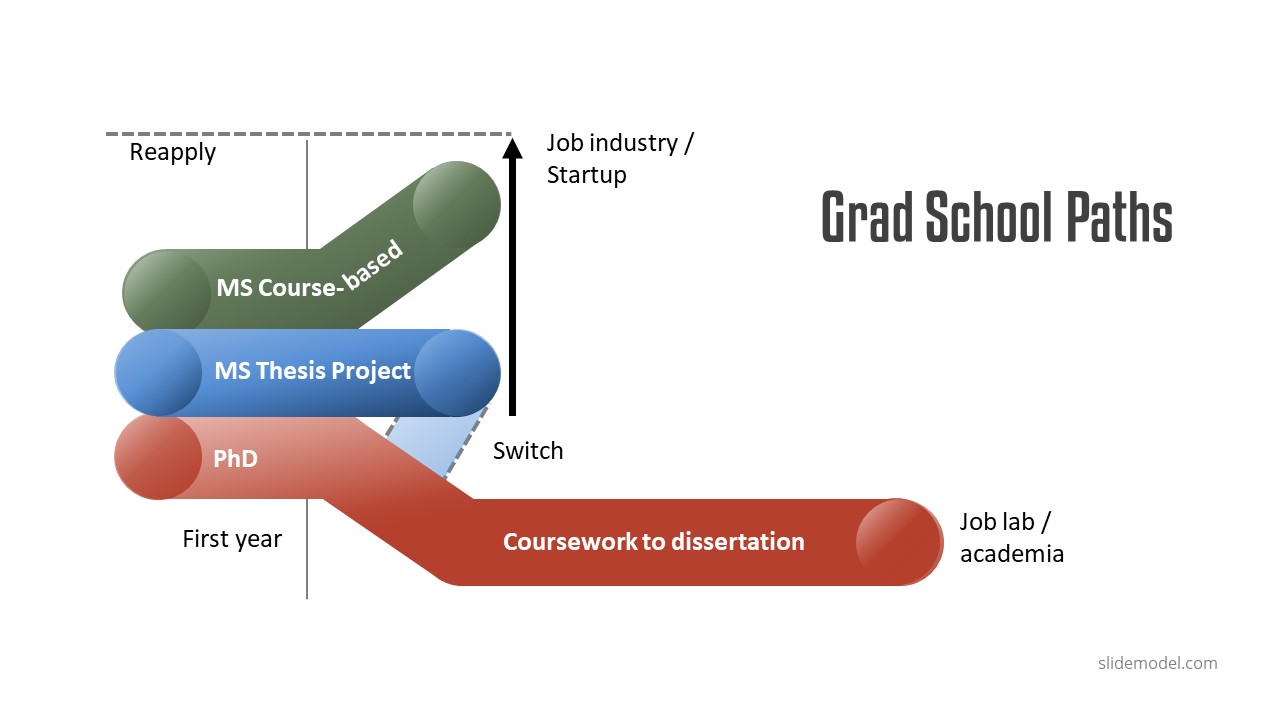 But above all, the most significant difference between the two papers is the purpose for which it is written.
A thesis, like what has been mentioned above, is being done by students obtaining a bachelor's or master's degree and has the purpose of testing their understanding of the discipline they're engaged with.
A thesis is focused on obtaining technical expertise.
On the other hand, a dissertation is made for students to come up with an original study that hasn't already been studied by other researchers.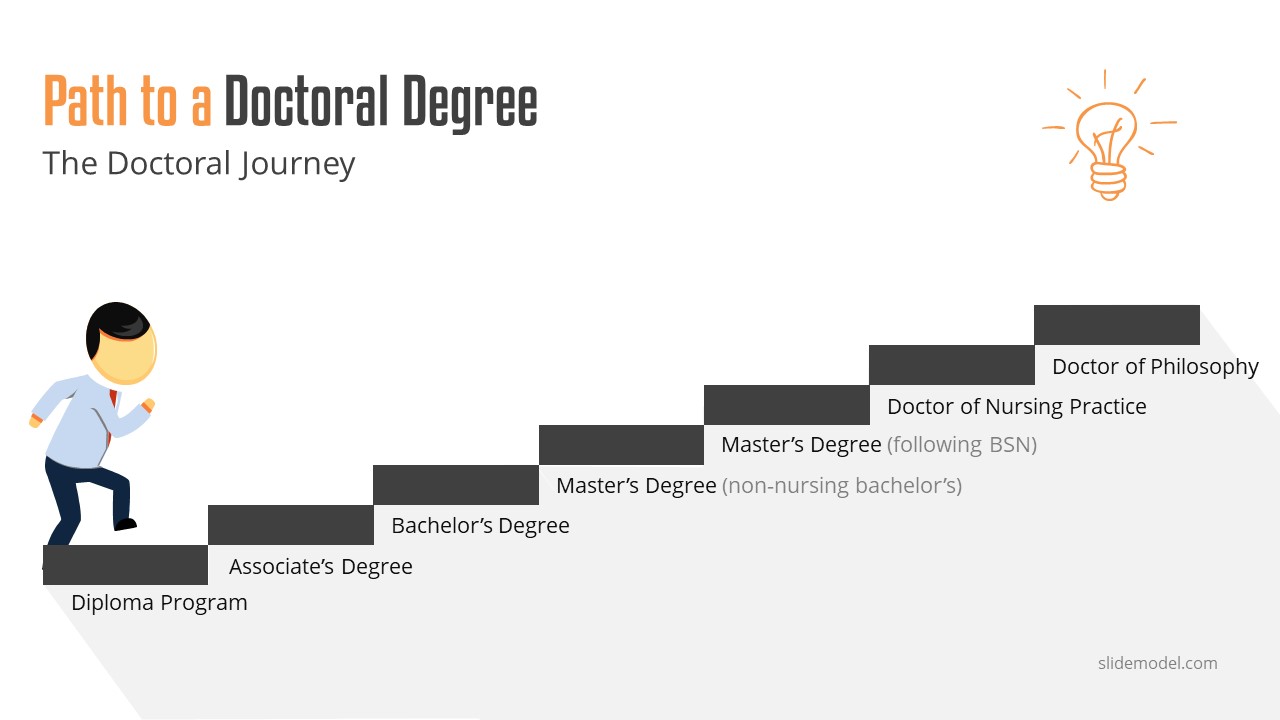 USA: In the United States of America, they consider thesis as shorter than a dissertation. In fact, aside from being a requirement to graduate in college, a thesis is now also inculcated in master's degree programs. And since dissertation is more extensive, the thesis is treated as preliminary in gaining a doctorate degree.
Europe: The distinction between the two papers is almost opposite to that of the USA. In Europe, a dissertation is only a broader research study from a post-graduate program and not the making of original research. Instead, educational systems in the said continent treat the doctoral thesis as a more elaborate paper writing.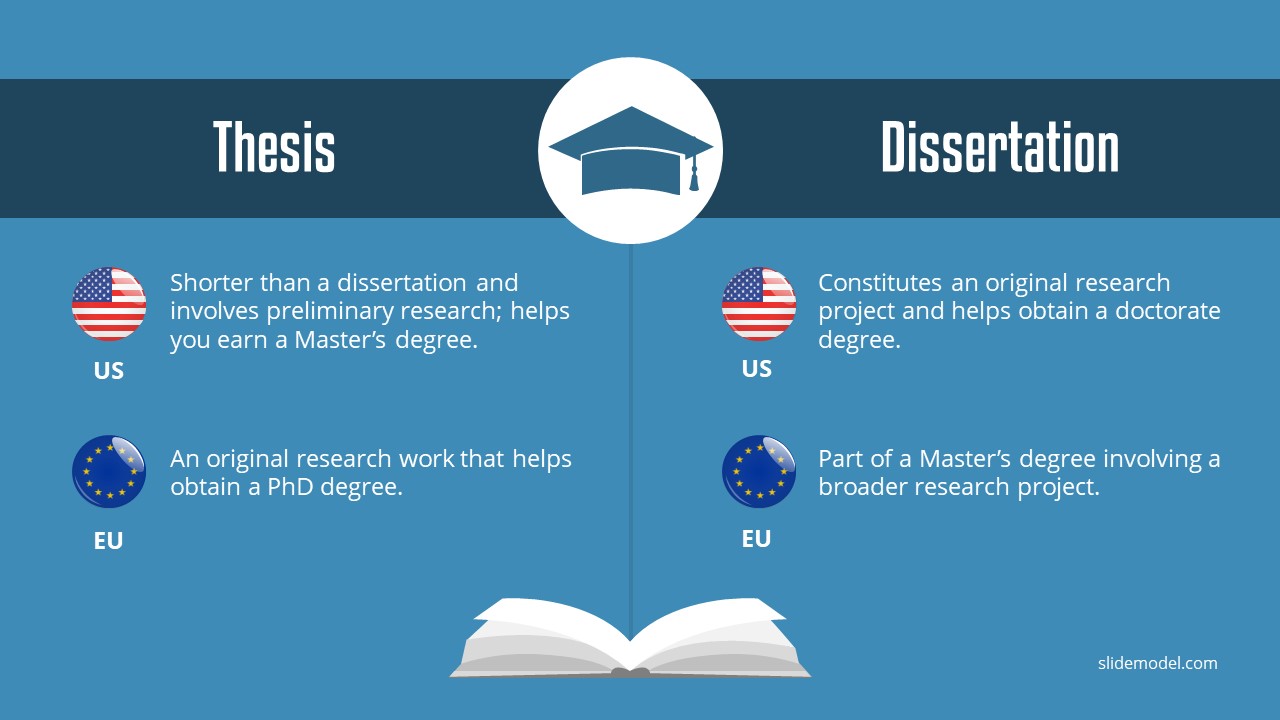 The difference between a thesis and a dissertation might not seem that big, but it's important that we know what makes them different.
If your upcoming defense gives you pressure and uneasiness, it could be cause you are not sure what to expect. Today we will dispel three common thesis defense myths that will help you be more confident in your presentation.
"Answer all the questions correctly. Otherwise, you're thesis won't get approved."
You are expected to have a focus on your research.
That being said, you have to study each part of your thesis, every detail, and even your sources.
You have to study and practice how to effectively deliver your presentation.
But don't overthink to the extent that you're stressing yourself to know everything perfectly.
Don't overstress if can't answer one of the questions, this doesn't necessarily mean the committee won't approve your thesis.
You should know that research is a continuous study.
So you should expect that your committee will always be able to find a gap in your study to fill in the future related researches.
So in times you don't exactly know the answer, admit it and you'll learn as they give their sides or suggestions.
Making up an answer will only displease your committee, so it's be to be upfront, honest and transparent.
"The committee is just there to find holes in your study. They don't care about you."
One of the typical descriptions students have of the committee, is that they are just there to poke holes in your thesis.
Going in with this perspective makes standing before them a nerve-wracking experience.
They're not your enemy.
In fact, they are there to help you polish your study.
They might challenge you with difficult suggestions and tricky questions.
In the end, they will walk you through the process to come up with better results that won't only benefit you but also your research.
They care about you and your study, and they're ultimately there to make your thesis and the research better. Seperate yourself from your work and look at it objectively and don't take their comments personal.
"If your thesis defense isn't successful, you have to start your thesis all over again"
An unsuccessful defense is one of the worst case fears most students have.
One thing that you should be aware of is when you aren't able to please your committee, you don't need to start a new thesis again or go back at square one with your existing paper.
It's unusual that your committee will ask you to change your topic and start from scratch again.
The fact that you've been permitted to defend your study that means your research is almost complete.
They might suggest further details or ask you for minor revisions and that's normal.
But overall, you need to go into this defense thinking that your presentation will be successful, otherwise you are already setting yourself up for failure with the wrong mindset.
Remember that positive thoughts attract positive results.
Thesis Defense Presentation Structure and Slides Content
1 – title page.
This slide should contain the information that is provided on the title page of your hard copy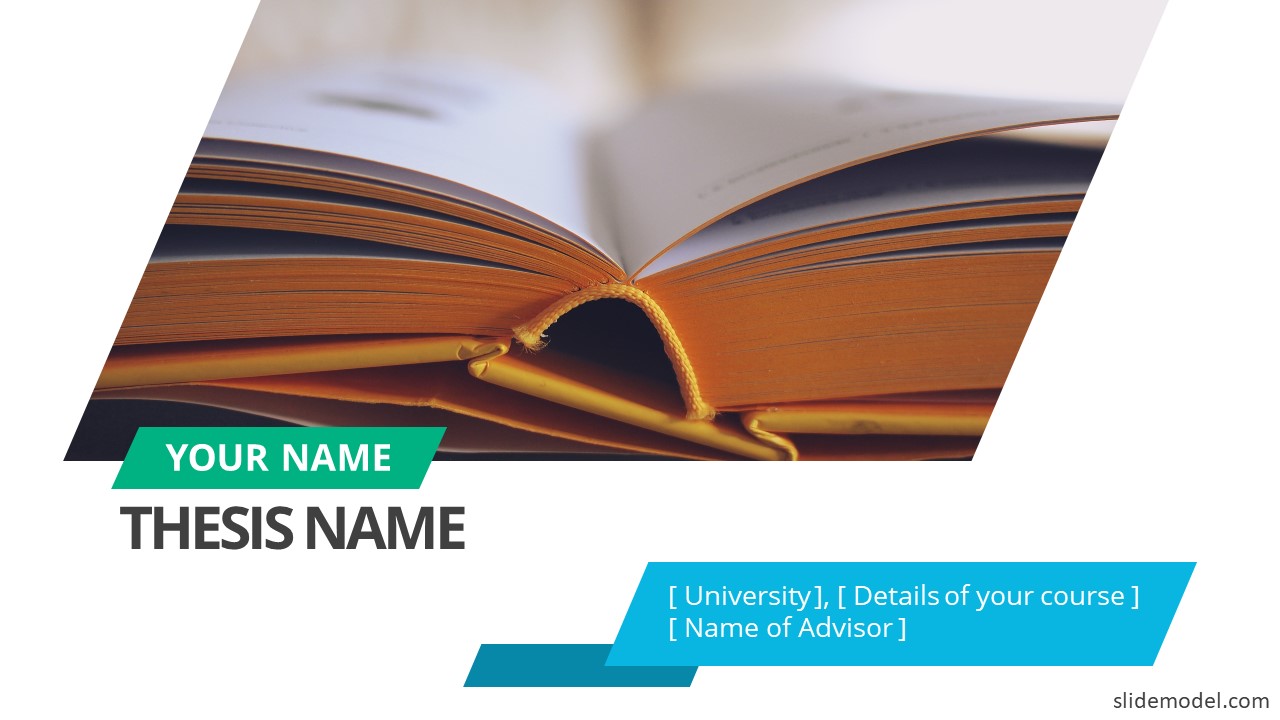 The title of your research paper
Where you are studying
Name and details of your course
Name of Adviser
2 – Introduction
Your introduction slide should provide the committee an idea of the following: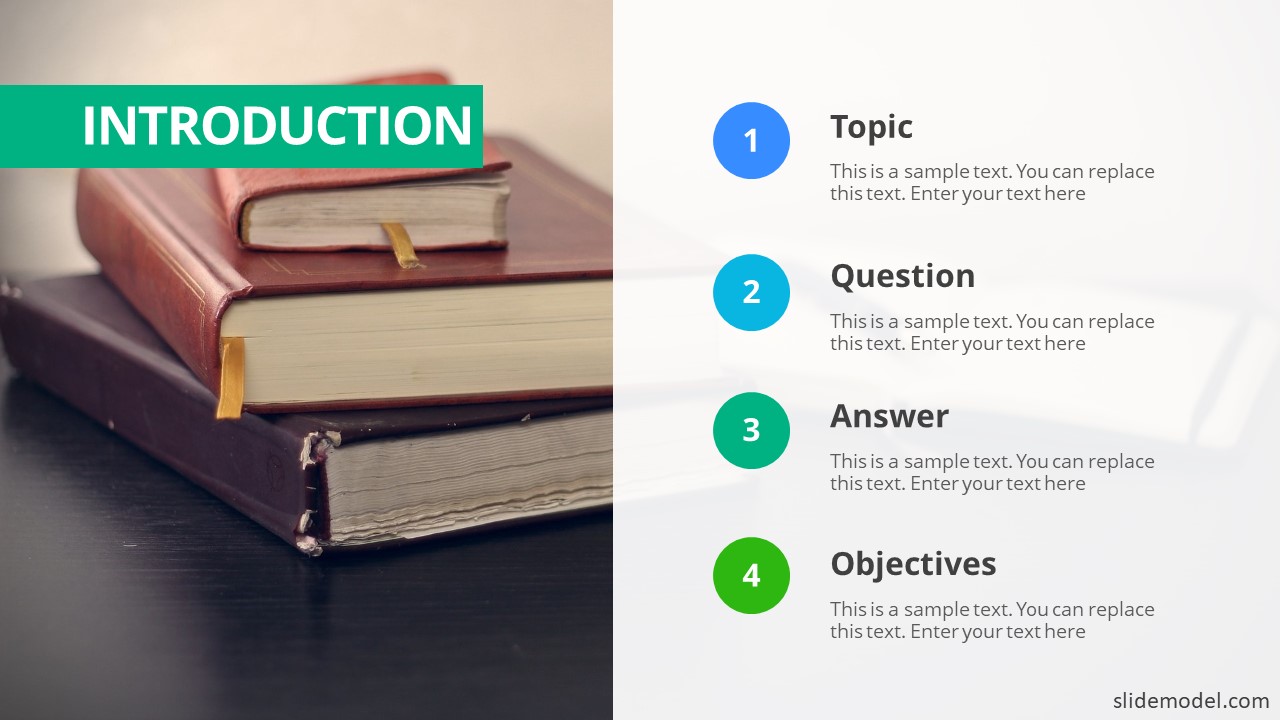 What is the topic area that you are investigating ?
What are the specific research questions that you set out to answer?
Why is this question important to answer?
What were the objectives of your research?
3 – Literature review
It's not necessary to cover everything that's currently understood in the available literature. You may want to present the following: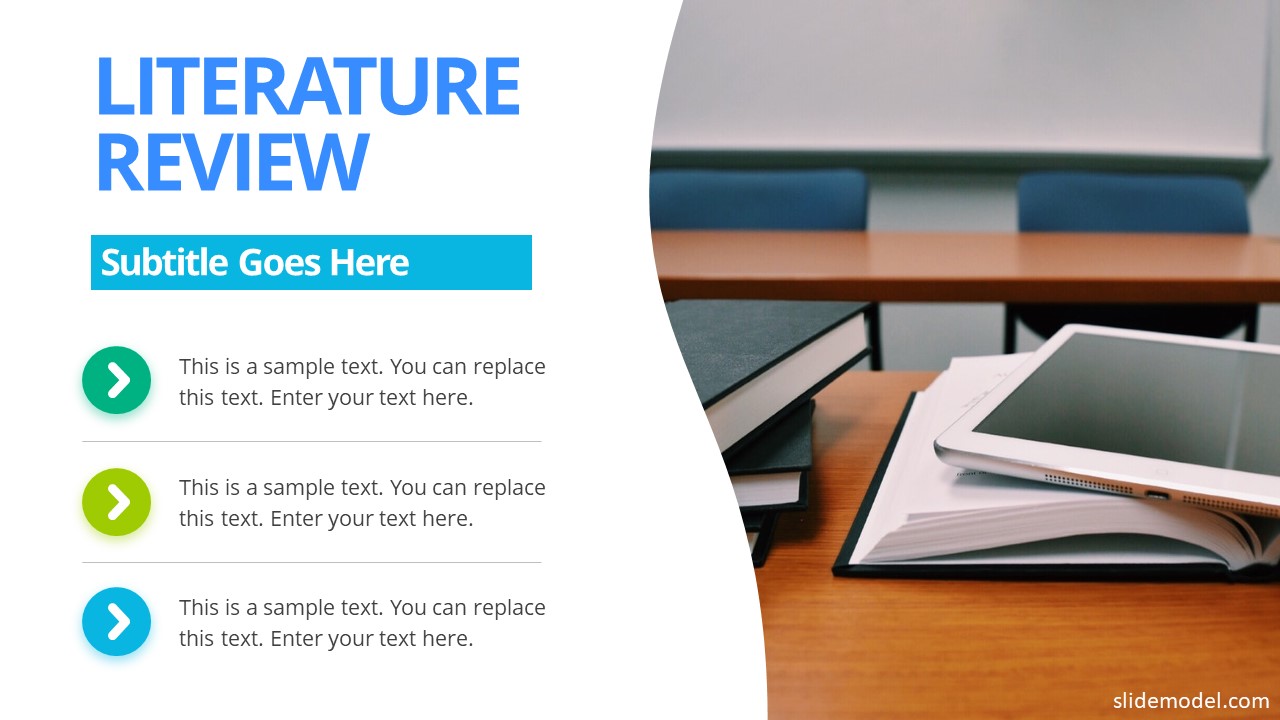 Relevant current research that is close to your topic
Different theories that may apply to your specific area of research
Areas of weakness that are currently highlighted
4 – Methodology
Make sure to touch the factors below within your process: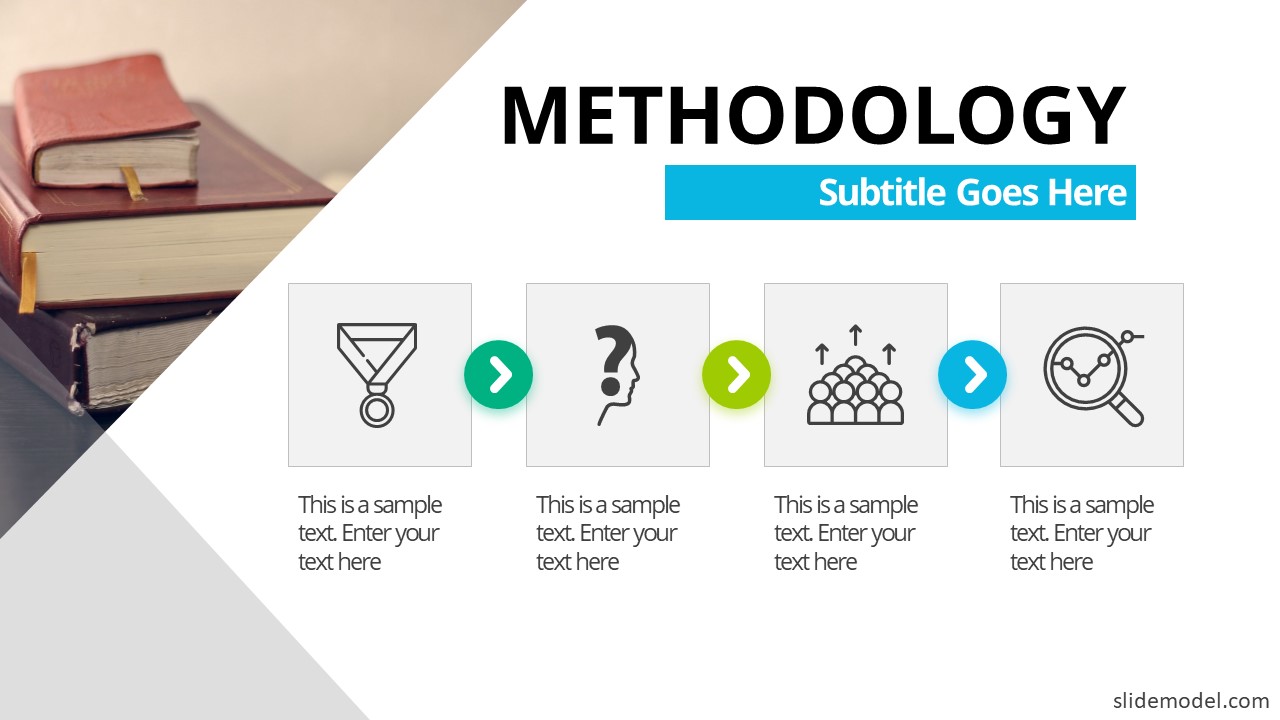 The type of study you have conducted: qualitative, quantitative, or mixed
The methods that you chose and why
Details of the population, sampling methods, and other information
Provide information regarding how you have analyzed the data that you have collected
5 – Results
This part should give the committee / audience a good understanding of what you've discovered during your research. It should cover the following: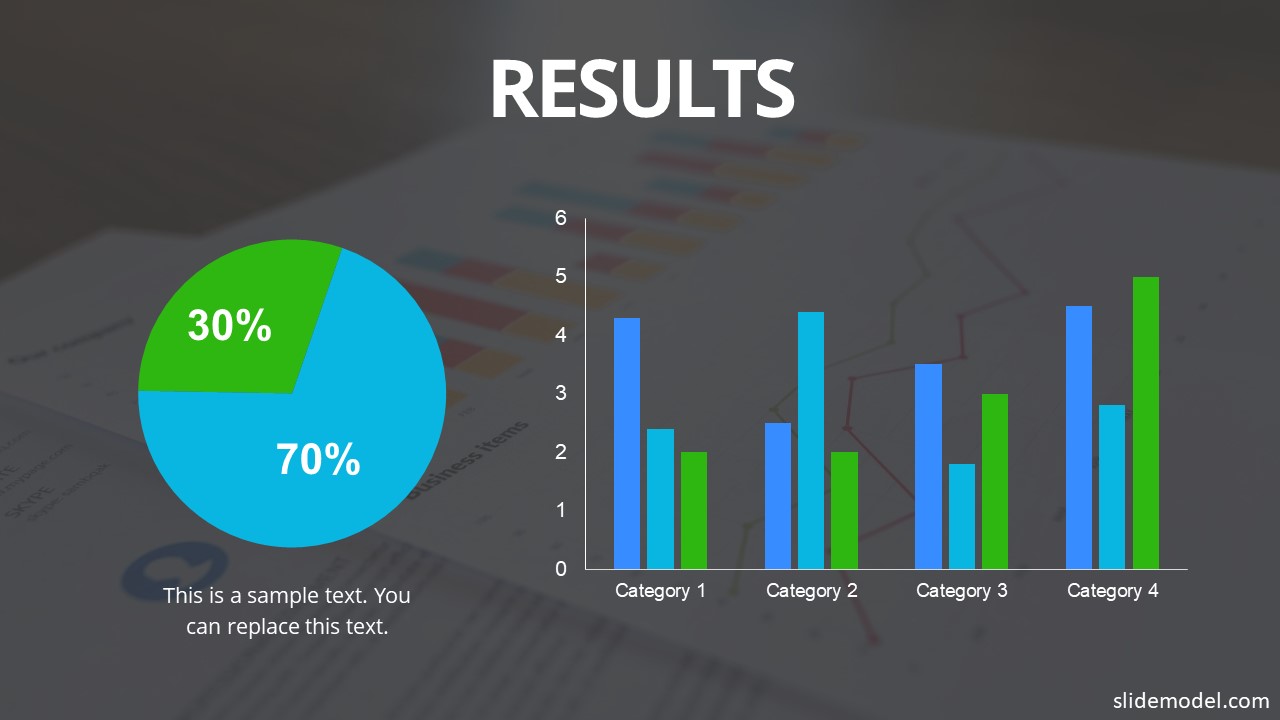 An overall description of the data that you collected during your research
The results of the analysis that you have done on that data
What were the most significant findings from your data
6 – Discussion
Highlight here the meaning of the findings in relation to your discipline program and the research that you have done: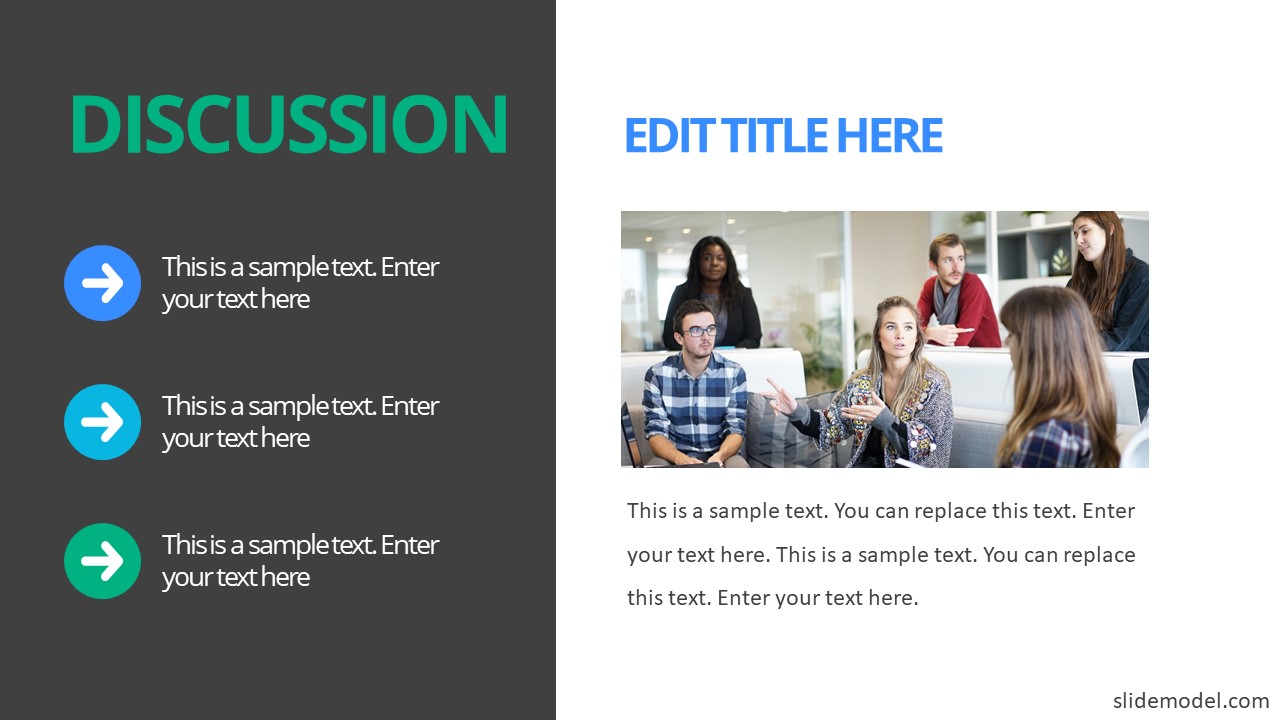 What are the major findings and what do they mean with regard to your research
How do these findings relate to what others have found in the past
How can you explain any unusual or surprising result
7 – Conclusions
You have to end your presentation with a conclusion summarizing all that you have found within your research. You need to: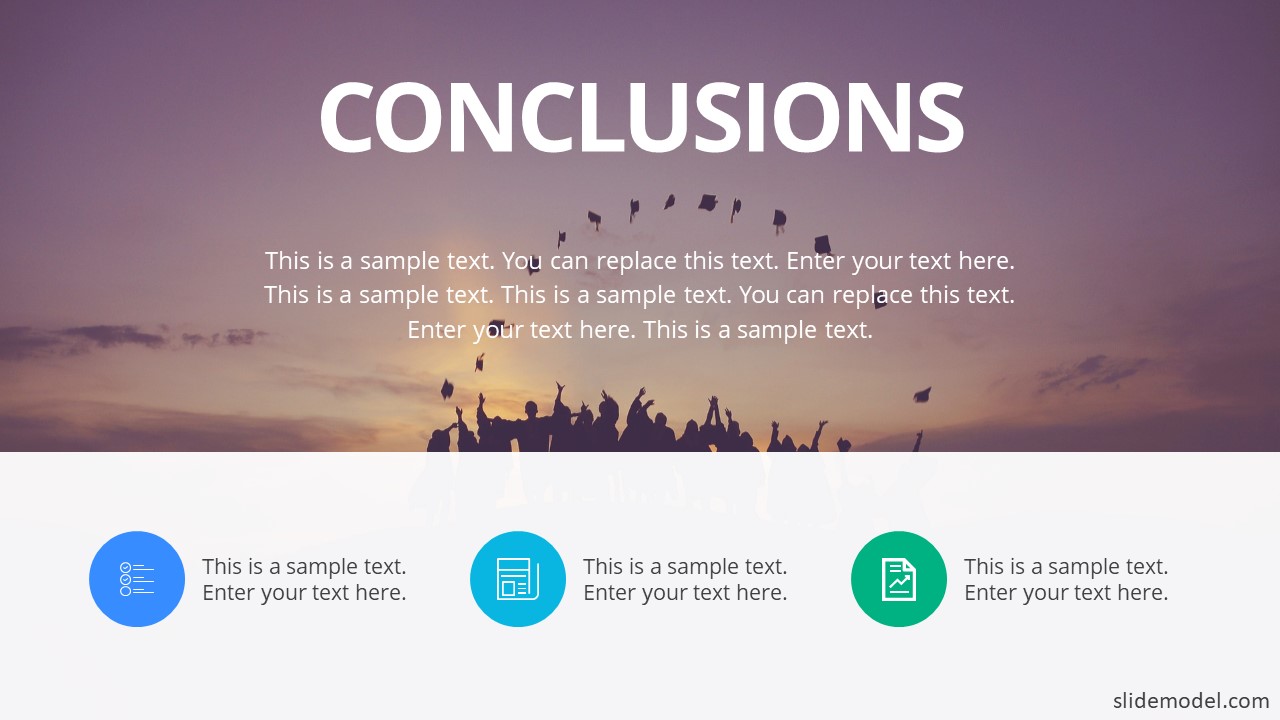 Restate your research questions
Show how your results answer these questions
Show what contribution you have made
State any limitations to the work you have done
Suggest future research
Make any recommendations
See Also: How to Create a Great Investors Pitch Deck and Close the Deal
Tips During Your Oral Defense!
Review your materials.
Even if you already feel confident with your upcoming presentation, you still need to review your materials.
You can bring the hard copy of your thesis with you during the defense, but you don't want to get lost with your presentation when you forgot some specific details and have to scan your papers.
You should know your paper in and out.
Rehearse Your Presentation
It's not wrong if it will sound like a script when you speak in your oral defense. It's expected and understandable.
You need to practice your presentation especially when there's a time restriction given to every presenter.
You only need to prepare enough number of slides that would fit your time limit. A hundred slides aren't suitable for a 15 to 20-minute presentation nor 10 slides for an hour of defense.
Your rehearsal will be more effective if you practice it in front of an audience.
Note: You will experience a complete silence in the defense room. You might feel awkward because most of the time, you're the only one speaking out loud. This is completely fine and it's something you should practice in rehearsal should you be afraid.
Narrow the Presentation of Ideas
Regarding your slides, you don't have to include everything that's in your paper. You should narrow down your ideas to the main points and the most important details such as the statistics and findings.
If the members of your committee think you lack details or they want to hear a further explanation, they won't hesitate to ask you.
Prepare for the Unexpected Questions
The panel tends to challenge the presenters usually through some hard questions.
Its aim is how well do you you have done your research, and how prepared you are.
But as long as you know the ins and outs of your paper, you shouldn't lose your confidence regardless of which questions they ask.
Just keep in mind that what you're saying in your oral defense is not in conflict with what is written on the hardcopy you provided them.
What To Do When You Don't Know the Answer
If the committee asked you a question and you don't know the answer, don't make up a baseless answer.
Baseless means out of context answers, or something without proof or backup.
How To Deal With The Nervousness
The committee is expecting you to be nervous. Of course, it's normal.
However, one effect of being nervous is the changes in your behavior.
There's a tendency you'll talk fast that which will make it hard for the committee to understand you.
It might also cause you to have a mental block.
So try to slow down. Take a deep breath.
Inhale, exhale. Remember to breath!
It's OK to pause and it's ok to take your time, it's more important that the committee clearly understand what you are trying to articulate.
Introduce yourself at the beginning
Introduce the title of the presentation
Don't read your notes if possible
Don't speak too fast
Put an emphasis on what you're saying, so you don't sound like monotonous
Look at your adviser once in a while for possible signs
Stand on the right of the white screen if you are right-handed so you can easily refer to the slide without giving your back to the committee
Face the audience when you talk
Keep an eye contact
Make sure to keep attention to the reactions of the committee and don't forget to react in turn
We hoped you enjoyed this article on how to do a proper thesis defense, and how to best prepare for one using proven tips and techniques to help you get through this. Hopefully, after your defense, you will be set as the one in your class to deliver an inspiring graduation speech for your peers. If you got value please remember to share this article. We also recommend you read these Thesis Statement Examples for inspiration to create your own professionally.
1. MasterDoc PowerPoint Template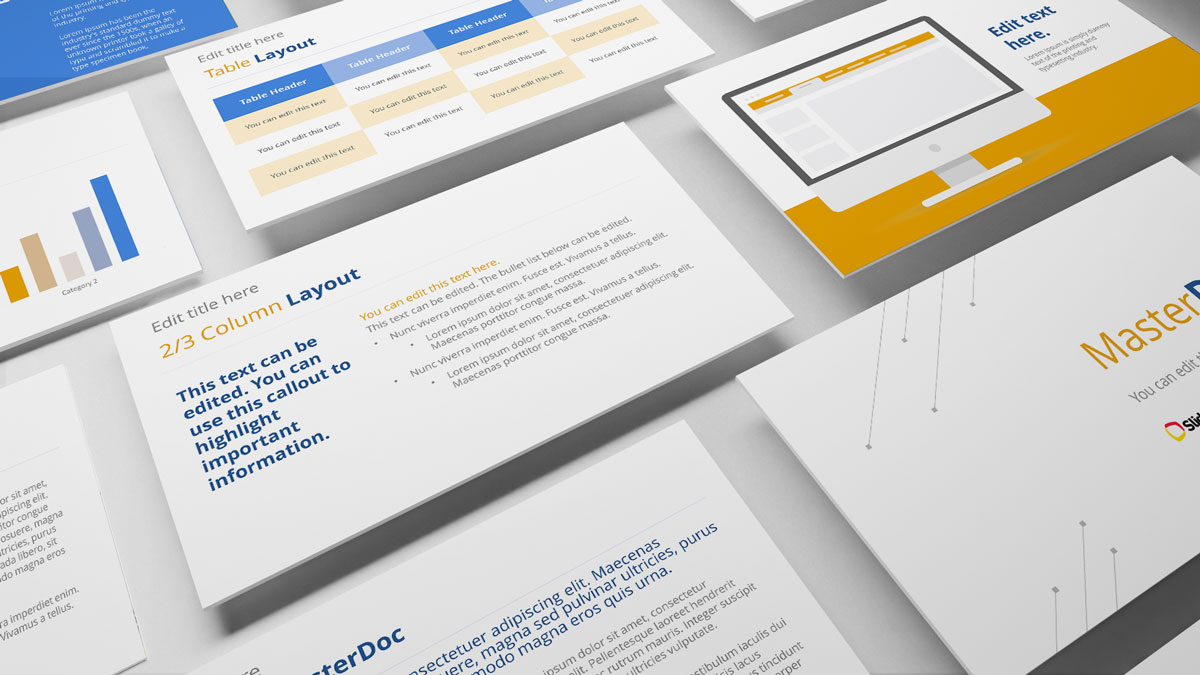 Creating a Thesis presentation should be a straight forward task; based on your thesis document and following the tips described above you have a high level structure already outlined. The MasterDoc PowerPoint template provides professional layouts with texts and image placeholders; so you can create document like slides using your thesis defense as your content. This template is ideal for a highly detailed documents, where visuals and words unite to illustrate one concept per page. The result is an asset that can be read and digested more quickly than either your thesis document or a presentation created for assisting a speech. A document created with the MasterDoc PowerPoint templates is meant to be printed or distributed, read on screen without the accompaniment of a presenter or used in an e-learning platform as pure learning content.
Use This Template
2. Thesis Presentation PowerPoint Template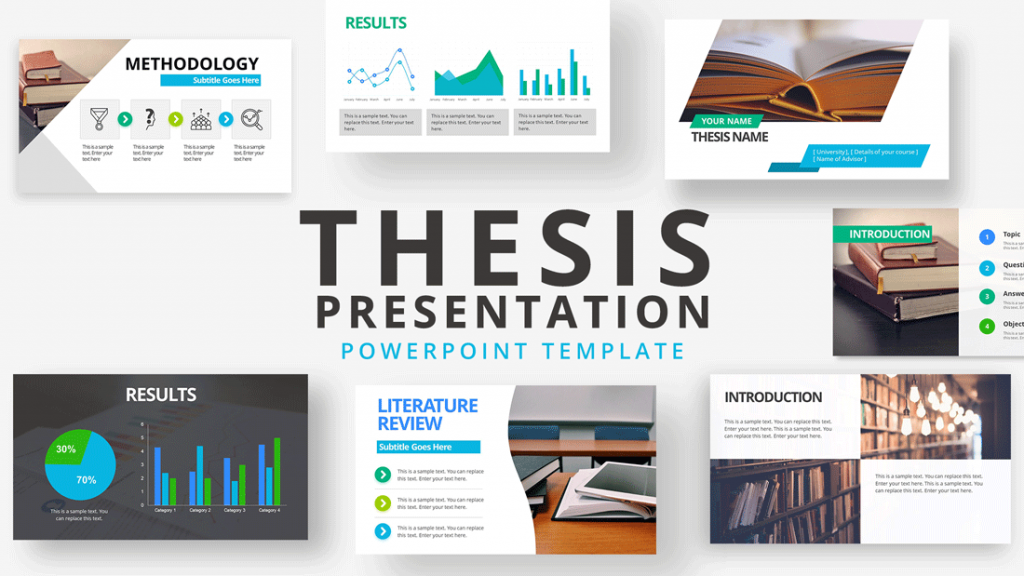 You had invested a considerable time researching, testing hypothesis and confirming your thesis. Craft your thesis presentation with the same level of detail you applied in your work. Using the Thesis Presentation PowerPoint Template you will focus only in your content and your message. The layouts, images,design and structure will be taken care by the template.
3. Master Thesis PowerPoint Template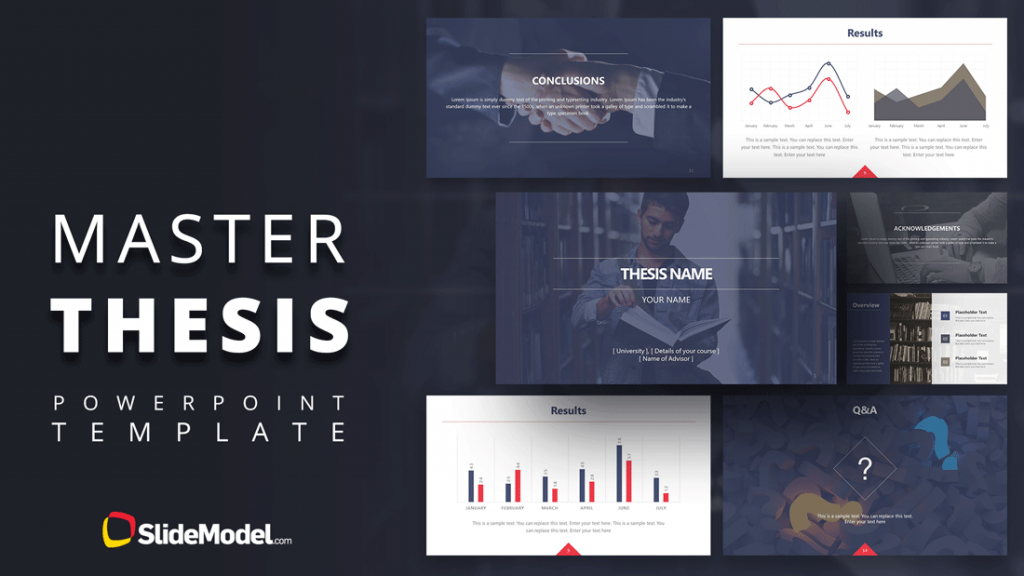 The Master Thesis PowerPoint Template is a professional document designed for postgraduate degrees presentations. It provides simple sections that follow  the structure and best practices of traditional research thesis presentations. Starting with the introduction to the theory and state of the art scenario; following with hypothesis research and its findings and concluding with the confirmation or negation of the initial thesis statement.
4. Essay Outline PowerPoint Template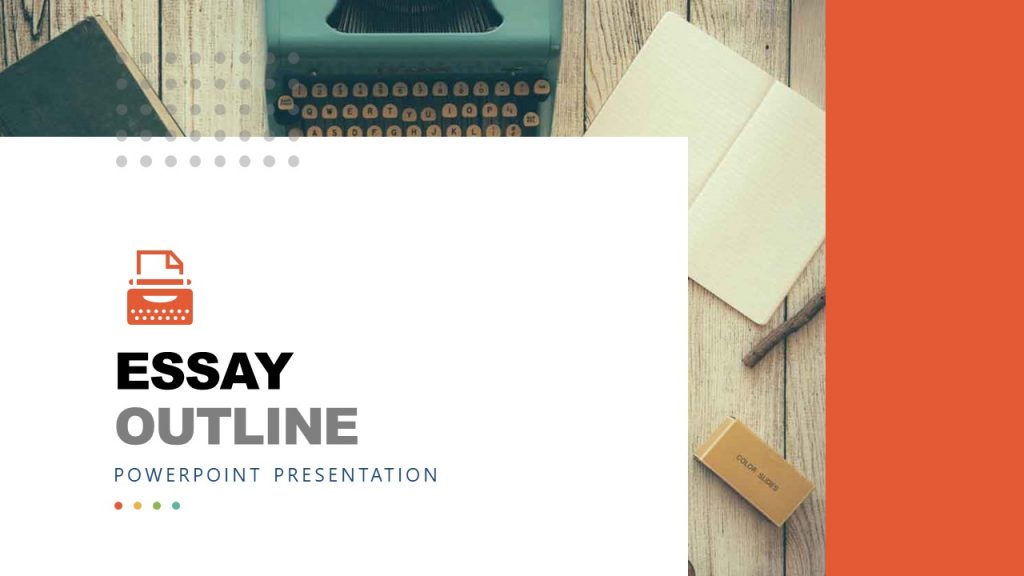 Your thesis defense can be accompanied by an essay, that states your thesis and argues about it using several supporting paragraphs. This kind of document is ideal to be an intermediate step between reading assisting to the thesis presentation and reading the complete thesis documentation. It has more information that your thesis defense abstract, but does summarizes the supporting evidence and examples that allows the argument of each idea behind the thesis. You can use the Essay Outline Template to present your Essay outline and create an essay linked to your thesis defense documentation.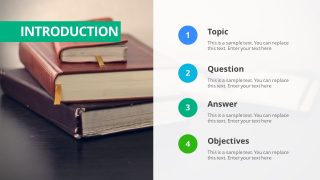 Like this article? Please share
Academics, Degree, Dissertation, Doctorate, Education, Faculty, Master, PhD, Student, Thesis Filed under Presentation Ideas
Related Articles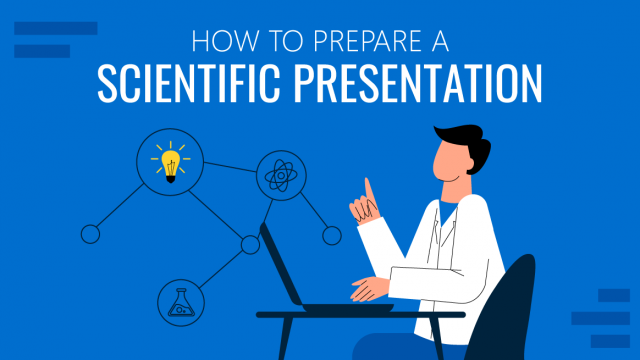 Filed under Education • September 23rd, 2021
How to Prepare Your Scientific Presentation
Presenting scientific research is a challenge. You need to understand the scientific process steps and how to explain them in a professional and concise presentation. In this article, we provide tips on how to prepare and deliver your scientific presentation.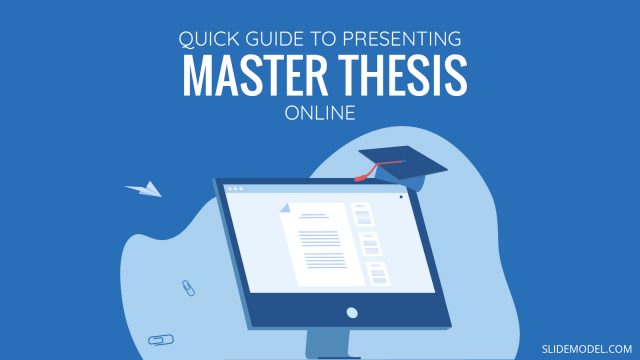 Filed under Education • June 19th, 2021
A Quick Guide to Presenting an Online Master's Thesis
A Master thesis is one of the most important career times, and can be the make it or break it of years of study. Learn more in this article on how to make it amazing.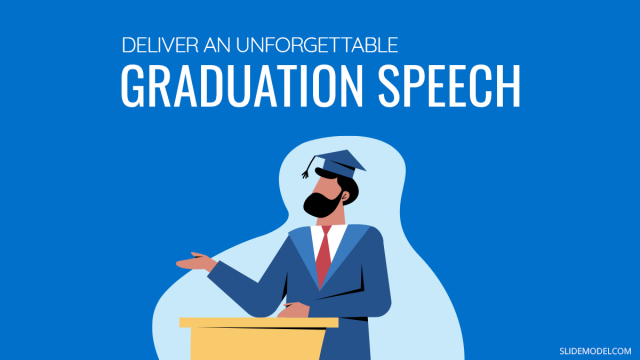 Filed under Education • June 3rd, 2021
What Makes a Great Graduation Speech
Online education has brought new and exciting opportunities to have new degrees to help anyone grow in their career. In this article, we share with you some of the best practices on creating a great Graduation Speech and shine not only with your class but also with the world.
36 Responses to "How To Do a Proper Thesis Defense Using the Right PowerPoint Presentation"
Great job! This has made my thesis presentation a whole lot easier.
Excellent !!!!!
Now I feel I'm quite confident on how to do my dissertation presentation properly and how to defend it. I will share that with other friends and colleagues.
Thank you so much for your kind help.
Best regards, Awad
Thank you for such a valuable guide.
it was very helpful
Thanks a bunch for the general summary for thesis defense with all related information that we might have to know. Great job!
Great tips.
i have proposal defense in two days and im so nervous right now! reading this is helpful in some ways thankyou!
It's very helpful and understandable. Easy steps to follow.
I found it very helpful to refresh and make my self ready for my defense!
Thank you a lot this article. It's really helpful!
Naveen Kumar S: Thank you its very Helpful. I appreciate all your effort this is very useful.
Very important and interesting so go on thank you
I really like it. In the near future I am going to present for the MA thesis. Therefore, it will guide me a lot. If you can please attach with this email the detail.
I do like the article as it proves to be valuable and worthy. I enjoyed reading every single note. It helped me feel at ease and have confidence when my viva day takes place. THANK YOU SO MUCH.
Appreciate your Assistance
Thanks a lot for the gist
Thank you so much, I got full information and knowledge.
This has made me look forward to my thesis defense. Thanks a lot
Very useful
thank you very much for your best information
Thank you very much the article is full of knowledge on Thesis as well as dissertation defense. Big Up!
I am appreciative. Well informative and educative.
Thanks immensely for these wonderful tips on presentation during defense. I personally found more useful to me as I prepare to defend my Master Dissertation.
Thank you very much! I now feel more confident.
Thanks for your good self overall usability of the Participations motivated points and contribute significantly in thesis defense practices. Best wishes to one and All
Happy To Help.
Thank you very much. As I am pursuing for my PhD in Leadership, I got it so meaningful and worth having.
Your tips on What a Thesis and Dissertation are, are on point. I have fully understood their differences and similarities. I have also noted the killer way of summaring a Power Point Presentation. Slidemodel.com…you are just a force to reckon with. I need more information…in case you have models you can share with me and those interested in this subject covered.
Thanks a million times for your timely guidance. Just preparing to do my PhD Thesis defense.
this was very, very helpful…Thank you!
Highly appreciate your effort to deliver what a student is looking for. I find your article really helpful and to the point. Thanks !
Regarding to my P.P, I've understood so many issues from this. Thankyou!
i got it as it is so important for my deffence presentation, thanky you very much
This Material was very hopeful and encourage any student who prepare any presentation relation with thesis. It also combined more encauragable and it enhance presentation!
Thought provoking content Thank you.
Great comments. very helpful
Leave a Reply
What is a Thesis Defense?
If you're researching a master's degree, you'll likely come across the phrase "thesis defense" among the list of requirements for earning an advanced degree. This formal-sounding requirement usually comes at the end of a graduate program. As a student seeking a master's degree, your thesis defines your educational experience at the university. Once you've completed all the necessary coursework and finished any internship or practicum experiences, you will be required to meet with a committee to defend your work. Details of a defense vary by college, but there are some general things to keep in mind as you embark on the graduate process.
Explore these promoted online degree programs.
These top, accredited schools offer a variety of online graduate degree programs. Figuring out where to apply? Consider one of these online Master's or PhD programs.
What is a Thesis?
In most schools, the thesis represents a student's collective understanding of his or her program and major. Students who major in English, for example, typically explore language, literary themes, a specific author's work or a similar topic when writing a thesis paper. Universities often require theses to consist of a prospectus, which outlines the intent of the paper, and a full-length paper treatment of a particular topic. In the natural sciences, theses might cover experiments or hypothetical situations in which a student researches certain elements of his or her field.
Theses projects demand full attention, and many schools require that students devote an entire semester to completing the research and resulting paper. Students work with a faculty committee or adviser on a close basis to make sure that the research stays on schedule. Depending on the level of degree, a thesis paper can be extremely complex.
Defending the Work
Once students submit their theses papers to the thesis committee, they will be assigned a date to defend their work. In this case, "defend" does not imply that a student will have to argue aggressively about his or her work. Rather, the thesis defense is designed so that faculty members can ask questions and make sure that students actually understand their field and focus area. Defending a thesis largely serves as a formality because the paper will already have been evaluated. During a defense, a student will be asked questions by members of the thesis committee. Questions are usually open-ended and require that the student think critically about his or her work. A defense might take only 20 minutes, or it might take an hour or more depending on the goal of the committee and the requirements of the program.
Preparation for Your Thesis Defense
Students have months to prepare for a defense . Schools want graduate candidates to be as prepared as possible when attending a defense, which means that neither the date nor faculty committee will be a surprise to the student. It's important to keep in mind that if you go into a defense with the right attitude and preparation, failing is nearly impossible. The committee wants to see how well you know your subject and your research. Nerves may get the better of you as you face unknown questions, but as with a job interview, practicing ahead of time will lead to a successful defense.
Facing a defense can be stressful, but think of it as an opportunity to share what you've learned. Remember that you aren't arguing points when you defend your work. Instead, a proper thesis defense gives you and your faculty advisers the chance to discuss your topic and research in greater detail.
Latest Posts
Dissertation Defense: Steps To Follow To Succeed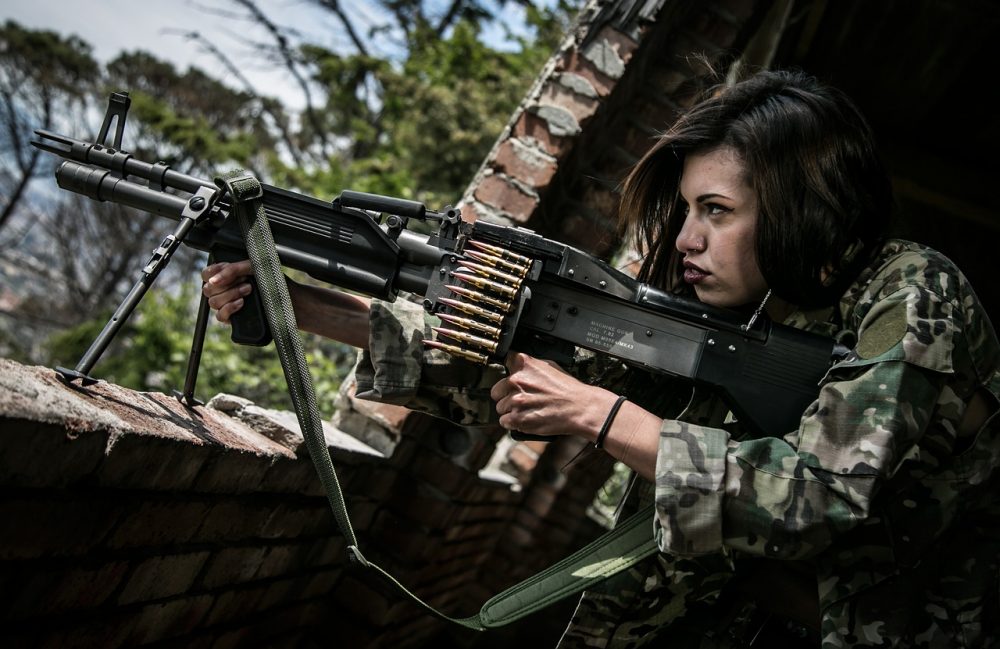 A dissertation defense is arguably one of the most important milestones in every student's career. While it signals that your tenure as a student is soon about to close, it validates all your efforts towards your thesis.
Being cautious about including all the necessary details is very important to successfully complete your dissertation proposal defense. This article tells you everything that you need to know about writing a defense that can add great credibility to you as a student.
What is A Dissertation Defense?
The first thing that you need to learn is what is a dissertation defense and what is its purpose. In simple terms, it is a presentation made by a student to defend all the ideas and views that are presented in a dissertation.
The presenter must include details like what is the reason for choosing specific research methods, the theory that has been selected for the paper, and other such points. This presentation is made before an audience that comprises of the university committee, professors and even fellow-students. It is met with questions and answers that gives the student an opportunity to provide more clarity on the dissertation in order to convince the committee to approve it.
Stages of a Dissertation Defense
One of the most important dissertation defense tips provided by several professors is to breakdown the process into three steps:
Preparation : This stage involves collection of all the necessary information that must be included in the defense dissertation and making all the arrangements for the actual meeting.
The defense meeting : This is where you decide how you will present the defense. The actual meeting is hugely reliant on the performance, body language and the confidence in your oral defense.
After the defense meeting : This stage, also known as the follow up, requires you to make the necessary revisions suggested by the university committee. You can even provide bound copies of the whole dissertation to distribute among different members of your departments. In the follow up stage, one must also think about expense that are related to publishing the Ph.D. dissertation defense as well as printing additional copies of the manuscript, if required.
How Long is a Dissertation Defense?
The first thing that a student should know is how long does a dissertation defense last? The length has to be carefully calculated to make the impact that you want. One of the most important steps in the dissertation preparation is to understand how much time each department allocates to the closing oral defense. When you plan in the early stages of your dissertation itself, you can write it in a manner that allows you to defend it in the allocated time.
Usually these meetings including the presentation, the oral defense and the question and answer session last for about two hours. In most cases, these two hours also encompass the time needed by members of the committee to deliberate.
How to Prepare for the Dissertation Defense
Now that you know how long is a dissertation defense, the next step is to prepare well enough to make your presentation impressive.
Here are some tips on how to prepare for a dissertation defense:
Watch other students in action to learn about different presentation styles. You can attend defenses of different colleagues in your department as well as other departments in your university.
Get all the details about the deadlines and the rules of your college or university about scheduling your defense.
Scheduling is also a very important part of your preparation. It is important to note that members of the committee and University chairs need to make time for these defences in a very packed schedule. Coordinate the date, venue and time of your defense as early as possible.
Prepare a manuscript adhering to the necessary formatting rules. Review your manuscript thoroughly before you hand it in. During your PH.D, your faculty will also assist you with the defense. For this, they must have a crisp and polished copy of your manuscript.
Most colleges have the facility for a pre-defense meeting. This is the best opportunity to sort out any concerns that you may have about the actual meeting. It is a good idea to ask the chairs what types of questions may be put forward and if there are any problems with the defense that need to be resolved. When you prepare for a pre-defense meeting, think of it as the final one and give it your all.
Put together all the material that you need for the defense. A detailed, yet to-the-point presentation must be prepared.
The final stage of preparation is practicing your presentation over and over again. It is not just the presentation but also the approach towards the questions that you must practice.
Tips To Nail Your Actual Meeting
With these tips you will be one step closer towards a successful defense that will help your dissertation pass and be approved:
All meetings should begin by addressing the chair. Make sure you thank all the committee members and the advisors for the efforts that they have put it. This gives you a professional start to the presentation.
The presentation should cover the following subjects in brief:
The research topic
Literature review
The methods used for analysis
The primary findings of the research
Recommendations of additional research on the subject in the focus.
Do not get rattled by any discussions among the chairs. They will deliberate on any disagreements or topics of interest. This is a part of the process and is not a reflection of the presentation itself.
There are two questions that are commonly asked that you should be prepared for. This includes the weaknesses of the dissertation and the research plans that you have made post-dissertation.
Use subtle gestures when you are talking. Do not overuse your hands when doing so. The whole meeting including the question and answer session should have a very formal appeal.
The tone of your voice must be assertive without making it seem like you are trying to hard. Be clear and enunciate when you speak.
Once the questions have been answered, the committee will leave the room. Then, after the deliberation, you will be informed if your dissertation has passed or not.
For affordable thesis writing assistance , get in touch our team today. The pricing is cheap but students can be assured of top notch quality in all our final products.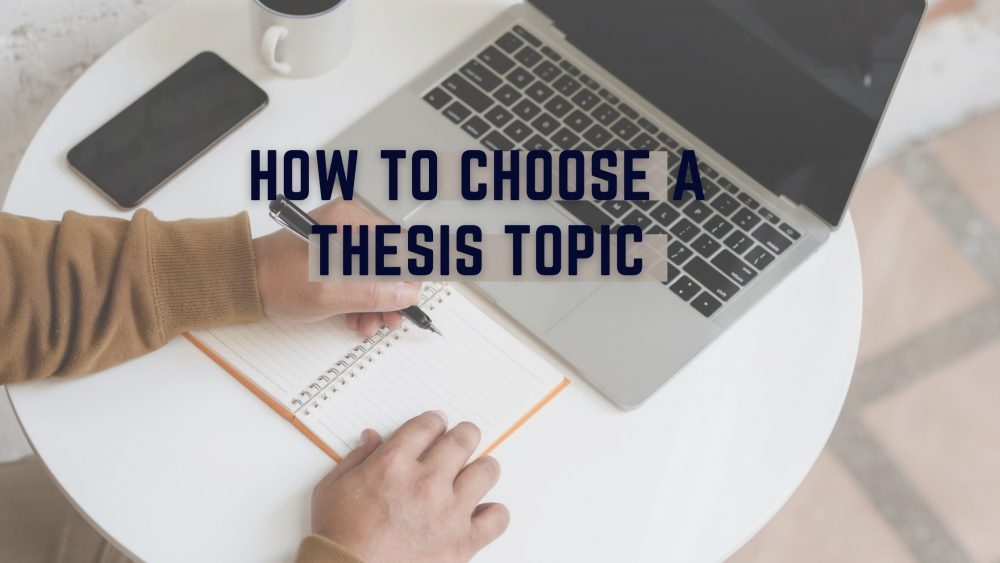 Leave a Reply Cancel reply
Your email address will not be published. Required fields are marked *
Comment * Error message
Name * Error message
Email * Error message
Save my name, email, and website in this browser for the next time I comment.
As Putin continues killing civilians, bombing kindergartens, and threatening WWIII, Ukraine fights for the world's peaceful future.
Ukraine Live Updates