How to Write the Findings of a Dissertation
Published by Grace Graffin at August 11th, 2021 , Revised On January 5, 2023
Each  part of the dissertation  is unique, while some general and specific rules must be adhered to. The dissertation's findings section serves to present the key results of your research without  interpreting their meaning .
Theoretically, this is an interesting section of a dissertation because it involves writing what you have observed and found. However, it can be a little tricky if there is too much information to confuse the readers.
The goal is to include only the important and relevant findings in this section. The results must be presented in an orderly sequence to provide clarity to the readers.
This section of the dissertation should be easy for the readers to follow, which means that you should avoid going into a lengthy debate over the interpretation of the results.
It is vitally important to focus only on clear and precise observations. The findings chapter of the  dissertation  is theoretically the easiest to write.
It includes  statistical analysis and a brief write-up about whether or not the results emerging as a result of analysis are significant. This segment should be written in the past sentence as you describe what you have done in the past.
This article will provide detailed information about  how to   write the findings of a dissertation .
When to Write Dissertation Findings Chapter
As soon as you have gathered and analysed your data, you can start to write up the findings chapter of your dissertation paper. Remember that it is your chance to report the most notable findings of your research work and relate them to the research hypothesis  or  research questions  as set out in  the introduction chapter of the dissertation .
You will be required to separately report your study's findings before moving onto the  discussion chapter  if your dissertation is based on the  collection of primary data  or experimental work.
However, you may not be required to have an independent findings chapter if your dissertation is purely descriptive in nature, and focuses on the analysis of cases studies or interpretation of texts.
Always report the findings of your research in the past tense.
The dissertation findings chapter varies from one project to another, depending on the amount of data collected and analyzed.
Avoid reporting results that are not relevant to your research questions or research hypothesis.
Does your Dissertation Have the Following?
Great Research/Sources
Perfect Language
Accurate Sources
If not, we can help. Our panel of experts makes sure to keep the 3 pillars of the Dissertation strong.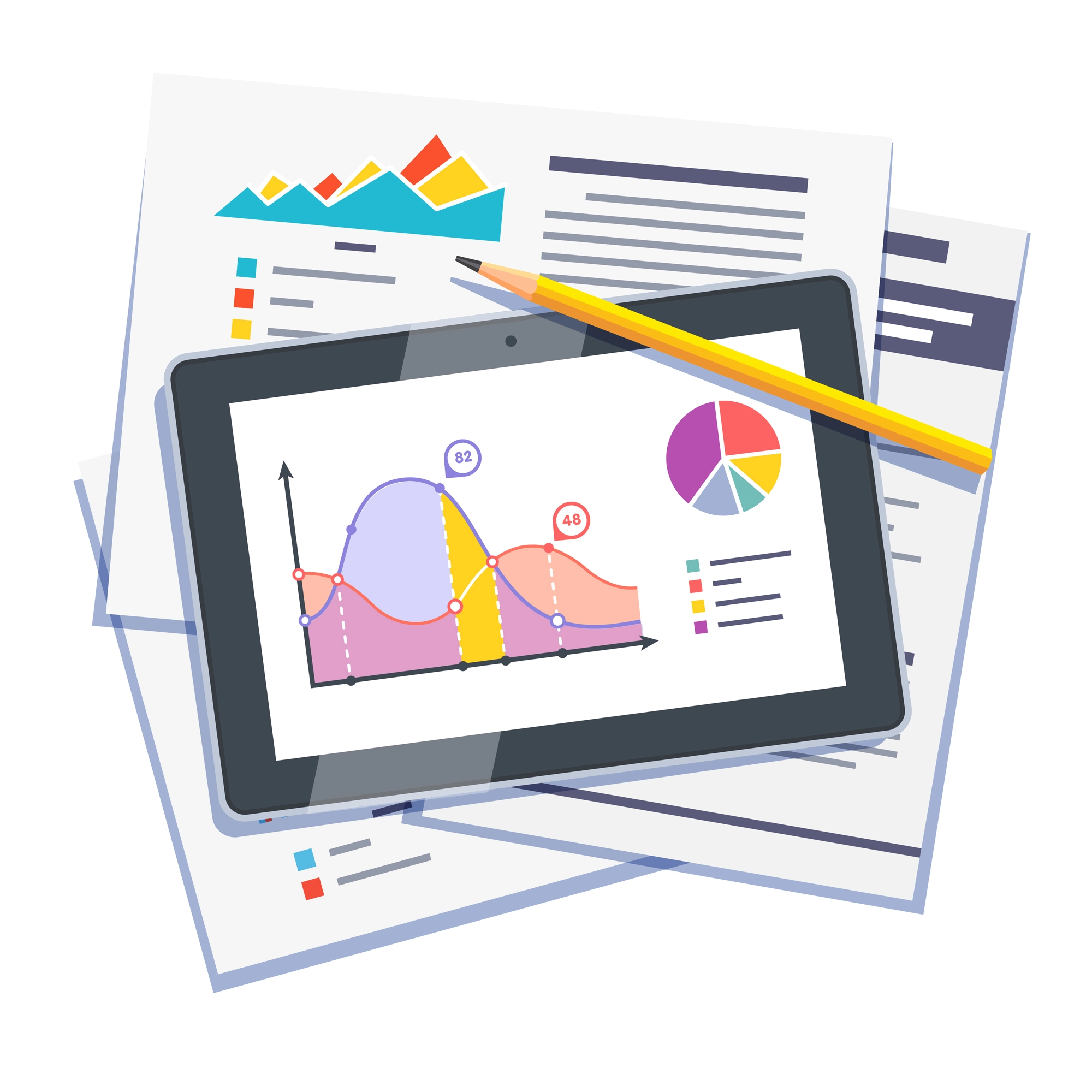 Reporting Quantitative Findings
The best way to present your quantitative findings is to structure them around the research  hypothesis  or  research questions  you intended to address as part of your dissertation project.
Report the relevant findings for each research question or hypothesis, focusing on how you analyzed them.
Analysis of your findings  will help you determine how they related to the different research questions and whether they support the hypothesis you formulated.
Whilst you must highlight meaningful relationships, variances, and tendencies, it is important not to guess their interpretations and implications because this is something to save for the discussion  and  conclusion  chapters.
Any findings that are not directly relevant to your research questions or any explanations concerning the  data collection process  should be added to the dissertation paper's appendix section.
Use of Figures and Tables in Dissertation Findings
Suppose your dissertation is based on quantitative research. In that case, it is vitally important to include charts, graphs, tables, and other visual elements to help your readers understand the emerging trends and relationships in your findings.
Repeating information over and over will give an impression as if you are short on ideas. Refer to all charts, illustrations, and tables in your write but avoid recurrence.
The text should be used only to elaborate and summarize certain parts of your results. On the other hand, illustrations and tables are used to present multifaceted data.
It is recommended to give descriptive labels and captions to all illustrations used so the readers can figure out what each of them is referring to.
How to Report Quantitative Findings
Here is an example of how to report quantitative results in your dissertation findings chapter;
There were 217 participants who completed both the pretest and posttest, and a Pairwise T-test was used for the analysis. The quantitative data analysis reveals there is a statistically significant difference between the mean scores of the pretest and posttest scales scores from the Teachers Discovering Computers course. The pretest mean was 29.00 with a standard deviation of 7.65, while the posttest means was 26.50 with a standard deviation of 9.74 (Table 1). These results yield a significance level of .000, thereby indicating a strong treatment effect (see Table 3). With the correlation between the two scores being .448, little relationship is seen between the pretest and posttest scores (Table 2). This leads the researcher to conclude that the impact of the course on the educators' perception and integration of technology into the curriculum is dramatic.
Paired Samples
Paired samples correlation, paired samples test.
Also Read: How to Write the Abstract for the Dissertation.
Reporting Qualitative Findings
A notable issue with reporting qualitative findings is that not all results obtained are directly relevant to your research questions or research hypothesis.
The best way to go about presenting the results of qualitative research is to frame your findings around the most important areas or themes that you obtained after your examination of the data.
An in-depth analysis of the data will help you observe what the data is showing for each theme. Any developments, relationships, patterns, and independent responses that are directly relevant to your research question or hypothesis should be clearly mentioned for the readers.
Additional information that is not directly relevant to your research can be included in the  appendix .
How to Report Qualitative Findings
Here is an example of how to report qualitative results in your dissertation findings chapter;
The last question of the interview focused on the need for improvement in the Thai ready to eat products and industry at large emphasizing the need for enhancement in the current products being offered in the market. When asked if there was any particular need for the Thai ready to eat meals to be improved and how to improve them in case of 'yes', the males mostly replied by saying that the current products definitely need improvement in terms of the use of healthier raw materials and preservatives or additives. There was an agreement amongst all males concerning the need to improve the industry for ready to eat meals and the use of more healthy items to prepare such meals. The females were also of the opinion that the fast-food items needed to be improved in the sense that more healthy raw materials such as vegetable oil and unsaturated fats including whole-wheat products to overcome risks associated with trans fat leading to obesity and hypertension should be used for the production of RTE products. The frozen RTE meals and packaged snacks included many preservatives and chemical-based flavouring enhancers that had a negative impact on human health and needed to be reduced. The industry is said to be aware of this fact and should try to produce RTE products that provide benefits for the community in terms of healthy consumption.
Looking for quantitative dissertation help?
Research prospect to the rescue then.
We have expert writers on our team who are skilled at helping students with quantitative dissertations across a variety of STEM disciplines. Guaranteeing 100% satisfaction!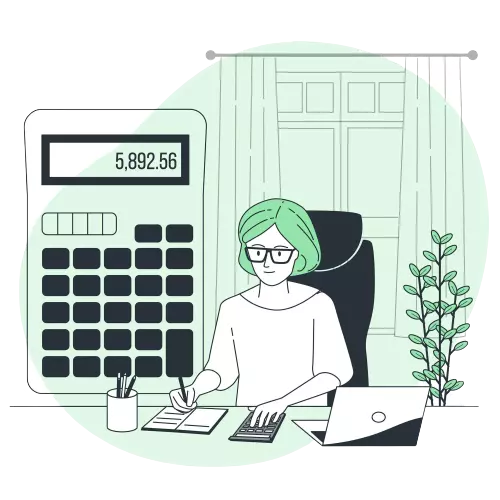 What to Avoid in Dissertation Findings Chapter
Avoid using interpretive and subjective phrases and terms such as "confirms", "reveals", "suggests" or "validates". These terms are more suitable for the discussion chapter , where you will be expected to provide your interpretation of the results in detail.
Only provide a brief explanation of findings in relation to the key themes, hypothesis, and research questions. You don't want to write a detailed subjective explanation for any of the research questions at this stage.
The DO's – How to Write the Findings of a Dissertation
Make sure you are not presenting results from other research studies in your findings.
Observe whether or not your hypothesis is tested or research questions answered.
Illustrations and tables are used to present data, and they are labelled to help your readers understand what they relate to.
Use software such as Excel, STATA, SPSS to analyse results and generate essential trends.
Use software such as Excel, STATA, SPSS to analyze results and generate essential trends.
Important Guidelines On How to Write Dissertation Findings
The dissertation findings chapter  should provide the context for understanding the results. The  research problem  should be repeated, and the goals of the research stated briefly.
This approach helps to gain the attention of the reader towards the research problem. The first step towards writing the findings is to identify which results will be presented in this section.
The results relevant to the questions must be presented, keeping in mind whether the results support the hypothesis. You do not need to include every result in the findings section. The next step is to ensure that the data can be appropriately organized and accurately.
You will need to have a basic idea about writing the findings of a dissertation because this will provide you with the knowledge to arrange the data in a chronological manner.
Start each paragraph by writing about the most important results and concluding the section with the least important results.
A short paragraph can conclude the findings section, which summarises the findings so readers will remember as they transition to the next chapter. This is an important step if findings are unexpected or unfamiliar or impact the study.
Our writers can help you with all parts of your dissertation, including  statistical analysis of your results . To obtain free non-binding quotes, please complete our online quote form  here .
Be Impartial in Your Writing
When crafting your findings, it is important to know how you will organize the work. The findings are the story that needs to be told in response to the research questions that have been answered.
Therefore, the story needs to be organized so that it makes sense to you and the reader. The findings must be compelling and responsive to be linked to the research questions being answered.
Always ensure that the size and direction of any changes, including percentage change, can be mentioned in the section. The details of p values or confidence intervals and limits should be included.
The findings sections only have the relevant parts of the primary evidence mentioned. Still, it is a good practice to include all the primary evidence in an appendix that can be referred to later if need be.
The results should always be written neutrally without any form of speculation or implication. The statement of the results mustn't have any form of evaluation or interpretation.
Negative results should be added in the findings section because they validate the results and provide high neutrality levels.
The length of the dissertation findings chapter is an important question that must be addressed. It should be noted that the length of the section is directly related to the total word count of your dissertation paper.
The writer should use their discretion in deciding the length of the findings section or refer to the dissertation handbook or structure guidelines.
It should neither belong nor be short, but it should be concise and comprehensive to highlight the reader's main findings.
Ethically, you should be confident in the findings and provide counter-evidence. Anything that does not have sufficient evidence should be discarded. The findings should be a response to the problem presented and provide a solution to those questions.
Structure of the Findings Chapter
The chapter should use appropriate words and phrases that present the results to the readers. Logical sentences should be used while paragraphs should be linked with each other to produce a cohesive work.
You must make sure all the important results have been added in the section. Recheck after you have completed the section to ensure that no mistakes have been made.
The structure of the findings section is something you may have to be sure of primarily because it will provide the basis for your research work and ensure that the discussions section  can be written clearly and proficiently.
One way to arrange the results is to provide a brief synopsis and then explain the key findings. However, there should be no speculation or explanation of the results as this will be done in the discussion section.
Another way to arrange the section is to present a result and then explain it. This can be done for all the results while the section is concluded with an overall synopsis.
This is the preferred method when you are writing more extended dissertations. It can be helpful when there are multiple results that are equally significant. A brief conclusion should be written to link all the results and transition to the discussion section.
There are numerous data analysis dissertation examples available on the Internet, which will help you improve your understanding of writing the dissertation's findings.  Here is one such example.
Problems to Avoid When Writing Dissertation Findings
One of the problems to avoid while writing the dissertation findings is to report background information or explaining the findings. This should be done in the  introduction section .
You can always revise the introduction chapter based on the data you have collected if that seems an appropriate thing to do.
Raw data or intermediate calculations should not be added in the findings section. Always ask your professor if raw data needs to be included.
If the data is to be included, then use an appendix or a set of appendices referred to in the text of the findings chapter.
Do not use vague or non-specific phrases in the findings section. It is important to be factual and concise for the benefit of the reader.
The findings section presents the important data that was collected during the research process. It should be presented concisely and clearly to the reader. There should provide no interpretation, speculation, and analysis of the data.
The major results should be categorized systematically with the text being used in conjunction with charts, figures, and tables. Furthermore, it is important to abstain from using vague and non-specific words in this section.
It is important to label the tables and visual material properly. You should also  check and proofread the section  to avoid mistakes.
The dissertation findings chapter is a critical part of your overall dissertation paper. If you are struggling with presenting your results and statistical analysis, our expert dissertation writers can help you get things right. Whether you need help with the full dissertation paper or individual chapters, our dissertation experts can provide  customized dissertation support .
FAQs About Findings of a Dissertation
How do i report quantitative findings.
The best way to present your quantitative findings is to structure them around the research hypothesis or research questions you intended to address as part of your dissertation project. Report the relevant findings for each of the research questions or hypotheses, focusing on how you analyzed them.
How do I report qualitative findings?
The best way to present the qualitative research results is to frame your findings around the most important areas or themes that you obtained after examining the data.
Can I use interpretive phrases like 'it confirms' in the finding chapter?
No, It is highly advisable to avoid using interpretive and subjective phrases in the finding chapter. These terms are more suitable for the discussion chapter , where you will be expected to provide your interpretation of the results in detail.
Can I report the results from other research papers in my findings chapter?
NO, you must not be presenting results from other research studies in your findings.
You May Also Like
Penning your dissertation proposal can be a rather daunting task. Here are comprehensive guidelines on how to write a dissertation proposal.
Have you failed dissertation, assignment, exam or coursework? Don't panic because you are not alone. Get help from our professional UK qualified writers!
Do dissertations scare you? Struggling with writing a flawless dissertation? Well, congratulations, you have landed in the perfect place. In this blog, we will take you through the detailed process of writing a dissertation. Sounds fun? We thought so!
Ready to place an order?
Useful links, learning resources.

COMPANY DETAILS

studioprogetto.net
helping you conduct any research project easily
Tips & Sample to Write the Findings Section of a Research Paper
The section allows you to present the data that founded the basis of your investigations. The findings section of research paper also helps to justify your thoughts and affirm a position. It reveals whether your original idea was confirmed by the data you collected.
The best advice on how to write the findings section of a research paper is to look back at where it all began. You went into the research to investigate a principle. It is time to tell your reader what you found. The data you present will then be used to justify a position.
The findings section of a research paper also combines the revelations from your Literature Review, though faintly. It will require the use of descriptions and discussions of the results obtained during data analysis.
Expert tips on how to present research findings
Revisit your thesis statement and research questions
Research questions and the thesis statement are the anchors of this chapter. Your entire data collection escapade was about proving your statement. For this reason, revising or reminding the reader acts as the wake-up call. It shows the genesis of your quest to find data.
The research questions also help you to choose tools and data analysis techniques. Each question will result in particular data and findings. By revisiting, you help the reader to connect your methods and the findings you get.
Identify a story in your data
What is the data telling you about your hypothesis? Research findings definition point at a revelation. That revelation is done as you read through the data from one section to the other. Each data entry reveals something you were investigating. The reader is interested in understanding this story. It explains why the section is always descriptive. Your idea is to help the reader to understand the revelation made by the data you have collected.
Data can be read in so many ways. However, you must direct the reader on how he will understand and interpret your data. From the sample of summary of findings in research, you will discover that the researcher shines a spotlight on a particular element of the data. The aspect of the data that receives attention helps him to answer the research questions.
This is where you acknowledge that your methods were right but still missed some of the points. It is a time to affirm your assertions while also admitting the points that were missed in the course of data collection. A research findings example will help you to accurately capture this aspect.
You have the Discussion chapter to draw your conclusions but you still must guide the reader on what to see in your data presentation. The sentences are usually very short. In fact, each paragraph or finding is only three sentences long. The conclusions affirm or disapprove of the question that you were investigating.
Here is a presentation of findings in research paper example to guide you when writing your own:
Rate of weight gain
The findings indicated that people gain more weight towards the end of the year compared to the beginning
Uptake of exercises and gym activity
Data reveals that most people enroll in the gym and take on exercise at the beginning of the year.
Opinion on weight loss
Most people believe that they can lose weight by exercising, going to the gym, and dieting.
Place of dieting in weight loss
While people appreciate diet as a source of weight loss, most of them are not willing to take the option.
Weight lost groups
Most of those interviewed said that exercise groups kept them motivated to lose weight.
Exercising at home
While it is convenient, most people feel better going to the gym
Online exercise routines
Most respondents cited online routines as effective at the beginning but cause them to lose morale.
Improvising around the house
Most respondents have improvised exercise tools around the house but they still prefer gym equipment
Exercising with partners
Those who exercised with their partners achieved the results faster and were satisfied
Exercise and age
People turn to exercises in their late thirties onwards.
Leave a Reply Cancel reply
Your email address will not be published. Required fields are marked *
Have a language expert improve your writing
Run a free plagiarism check in 10 minutes, generate accurate citations for free.
Knowledge Base
Research paper
Writing a Research Paper Conclusion | Step-by-Step Guide
Published on October 30, 2022 by Jack Caulfield . Revised on December 7, 2022.
The conclusion of a research paper is where you wrap up your ideas and leave the reader with a strong final impression. It has several key goals:
Restate the problem statement addressed in the paper
Summarize your overall arguments or findings
Suggest the key takeaways from your paper
The content of the conclusion varies depending on whether your paper presents the results of original empirical research or constructs an argument through engagement with sources .
Table of contents
Step 1: restate the problem, step 2: sum up the paper, step 3: discuss the implications, research paper conclusion examples, frequently asked questions about research paper conclusions.
The first task of your conclusion is to remind the reader of your research problem . You will have discussed this problem in depth throughout the body, but now the point is to zoom back out from the details to the bigger picture.
While you are restating a problem you've already introduced, you should avoid phrasing it identically to how it appeared in the introduction . Ideally, you'll find a novel way to circle back to the problem from the more detailed ideas discussed in the body.
For example, an argumentative paper advocating new measures to reduce the environmental impact of agriculture might restate its problem as follows:
Meanwhile, an empirical paper studying the relationship of Instagram use with body image issues might present its problem like this:
"In conclusion …"
Avoid starting your conclusion with phrases like "In conclusion" or "To conclude," as this can come across as too obvious and make your writing seem unsophisticated. The content and placement of your conclusion should make its function clear without the need for additional signposting.
Having zoomed back in on the problem, it's time to summarize how the body of the paper went about addressing it, and what conclusions this approach led to.
Depending on the nature of your research paper, this might mean restating your thesis and arguments, or summarizing your overall findings.
Argumentative paper: Restate your thesis and arguments
In an argumentative paper, you will have presented a thesis statement in your introduction, expressing the overall claim your paper argues for. In the conclusion, you should restate the thesis and show how it has been developed through the body of the paper.
Briefly summarize the key arguments made in the body, showing how each of them contributes to proving your thesis. You may also mention any counterarguments you addressed, emphasizing why your thesis holds up against them, particularly if your argument is a controversial one.
Don't go into the details of your evidence or present new ideas; focus on outlining in broad strokes the argument you have made.
Empirical paper: Summarize your findings
In an empirical paper, this is the time to summarize your key findings. Don't go into great detail here (you will have presented your in-depth results and discussion already), but do clearly express the answers to the research questions you investigated.
Describe your main findings, even if they weren't necessarily the ones you expected or hoped for, and explain the overall conclusion they led you to.
Scribbr Citation Checker New
The AI-powered Citation Checker helps you avoid common mistakes such as:
Missing commas and periods
Incorrect usage of "et al."
Ampersands (&) in narrative citations
Missing reference entries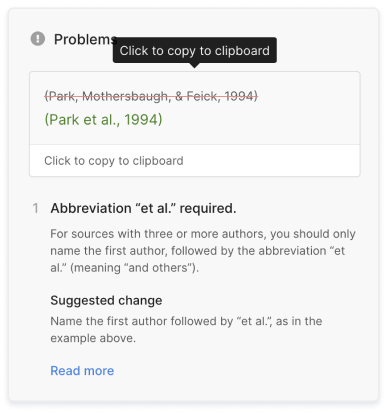 Having summed up your key arguments or findings, the conclusion ends by considering the broader implications of your research. This means expressing the key takeaways, practical or theoretical, from your paper—often in the form of a call for action or suggestions for future research.
Argumentative paper: Strong closing statement
An argumentative paper generally ends with a strong closing statement. In the case of a practical argument, make a call for action: What actions do you think should be taken by the people or organizations concerned in response to your argument?
If your topic is more theoretical and unsuitable for a call for action, your closing statement should express the significance of your argument—for example, in proposing a new understanding of a topic or laying the groundwork for future research.
Empirical paper: Future research directions
In a more empirical paper, you can close by either making recommendations for practice (for example, in clinical or policy papers), or suggesting directions for future research.
Whatever the scope of your own research, there will always be room for further investigation of related topics, and you'll often discover new questions and problems during the research process .
Finish your paper on a forward-looking note by suggesting how you or other researchers might build on this topic in the future and address any limitations of the current paper.
Full examples of research paper conclusions are shown in the tabs below: one for an argumentative paper, the other for an empirical paper.
Argumentative paper
Empirical paper
While the role of cattle in climate change is by now common knowledge, countries like the Netherlands continually fail to confront this issue with the urgency it deserves. The evidence is clear: To create a truly futureproof agricultural sector, Dutch farmers must be incentivized to transition from livestock farming to sustainable vegetable farming. As well as dramatically lowering emissions, plant-based agriculture, if approached in the right way, can produce more food with less land, providing opportunities for nature regeneration areas that will themselves contribute to climate targets. Although this approach would have economic ramifications, from a long-term perspective, it would represent a significant step towards a more sustainable and resilient national economy. Transitioning to sustainable vegetable farming will make the Netherlands greener and healthier, setting an example for other European governments. Farmers, policymakers, and consumers must focus on the future, not just on their own short-term interests, and work to implement this transition now.
As social media becomes increasingly central to young people's everyday lives, it is important to understand how different platforms affect their developing self-conception. By testing the effect of daily Instagram use among teenage girls, this study established that highly visual social media does indeed have a significant effect on body image concerns, with a strong correlation between the amount of time spent on the platform and participants' self-reported dissatisfaction with their appearance. However, the strength of this effect was moderated by pre-test self-esteem ratings: Participants with higher self-esteem were less likely to experience an increase in body image concerns after using Instagram. This suggests that, while Instagram does impact body image, it is also important to consider the wider social and psychological context in which this usage occurs: Teenagers who are already predisposed to self-esteem issues may be at greater risk of experiencing negative effects. Future research into Instagram and other highly visual social media should focus on establishing a clearer picture of how self-esteem and related constructs influence young people's experiences of these platforms. Furthermore, while this experiment measured Instagram usage in terms of time spent on the platform, observational studies are required to gain more insight into different patterns of usage—to investigate, for instance, whether active posting is associated with different effects than passive consumption of social media content.
If you're unsure about the conclusion, it can be helpful to ask a friend or fellow student to read your conclusion and summarize the main takeaways.
Do they understand from your conclusion what your research was about?
Are they able to summarize the implications of your findings?
Can they answer your research question based on your conclusion?
You can also get an expert to proofread and feedback your paper with a paper editing service .
The conclusion of a research paper has several key elements you should make sure to include:
A restatement of the research problem
A summary of your key arguments and/or findings
A short discussion of the implications of your research
No, it's not appropriate to present new arguments or evidence in the conclusion . While you might be tempted to save a striking argument for last, research papers follow a more formal structure than this.
All your findings and arguments should be presented in the body of the text (more specifically in the results and discussion sections if you are following a scientific structure). The conclusion is meant to summarize and reflect on the evidence and arguments you have already presented, not introduce new ones.
Cite this Scribbr article
If you want to cite this source, you can copy and paste the citation or click the "Cite this Scribbr article" button to automatically add the citation to our free Citation Generator.
Caulfield, J. (2022, December 07). Writing a Research Paper Conclusion | Step-by-Step Guide. Scribbr. Retrieved February 26, 2023, from https://www.scribbr.com/research-paper/research-paper-conclusion/
Is this article helpful?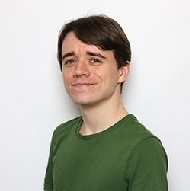 Jack Caulfield
Other students also liked, writing a research paper introduction | step-by-step guide, how to create a structured research paper outline | example, checklist: writing a great research paper, what is your plagiarism score.
PhD Thesis Editing
Discoveries
Right Journal
Journal Metrics
Journal Fit
Abbreviation
In-Text Citations
Bibliographies
Writing an Article
Peer Review Types
Acknowledgements
Withdrawing a Paper
Form Letter
ISO, ANSI, CFR
Google Scholar
Journal Manuscript Editing
Research Manuscript Editing
Book Editing
Manuscript Editing Services
Medical Editing
Bioscience Editing
Physical Science Editing
PhD Thesis Editing Services
PhD Editing
Master's Proofreading
Bachelor's Editing
Dissertation Proofreading Services
Best Dissertation Proofreaders
Masters Dissertation Proofreading
PhD Proofreaders
Proofreading PhD Thesis Price
Book Editing Service
Editing and Proofreading Services
Research Paper Editing
Medical Manuscript Editing
Academic Editing
Social Sciences Editing
Academic Proofreading
PhD Theses Editing
Dissertation Proofreading
Proofreading Rates UK
Medical Proofreading
PhD Proofreading Services UK
Academic Proofreading Services UK
Medical Editing Services
Life Science Editing
Biomedical Editing
Environmental Science Editing
Pharmaceutical Science Editing
Economics Editing
Psychology Editing
Sociology Editing
Archaeology Editing
History Paper Editing
Anthropology Editing
Law Paper Editing
Engineering Paper Editing
Technical Paper Editing
Philosophy Editing
PhD Dissertation Proofreading
Lektorat Englisch
Akademisches Lektorat
Lektorat Englisch Preise
Wissenschaftliches Lektorat
Lektorat Doktorarbeit
Thesis Proofreading Services
PhD Thesis Proofreading
Proofreading Thesis Cost
Proofreading Thesis
Thesis Editing Services
Professional Thesis Editing
Thesis Editing Cost
Proofreading Dissertation
Dissertation Proofreading Cost
Dissertation Proofreader
Correção de Artigos Científicos
Correção de Trabalhos Academicos
Serviços de Correção de Inglês
Correção de Dissertação
Correção de Textos Precos
定額 ネイティブチェック
Copy Editing
FREE Courses
Revision en Ingles
Revision de Textos en Ingles
Revision de Tesis
Revision Medica en Ingles
Revision de Tesis Precio
Revisão de Artigos Científicos
Revisão de Trabalhos Academicos
Serviços de Revisão de Inglês
Revisão de Dissertação
Revisão de Textos Precos
Corrección de Textos en Ingles
Corrección de Tesis
Corrección de Tesis Precio
Corrección Medica en Ingles
Corrector ingles
Select Page
How To Write the Findings Section of a Research Paper
Posted by Rene Tetzner | Sep 2, 2021 | Paper Writing Advice | 0 |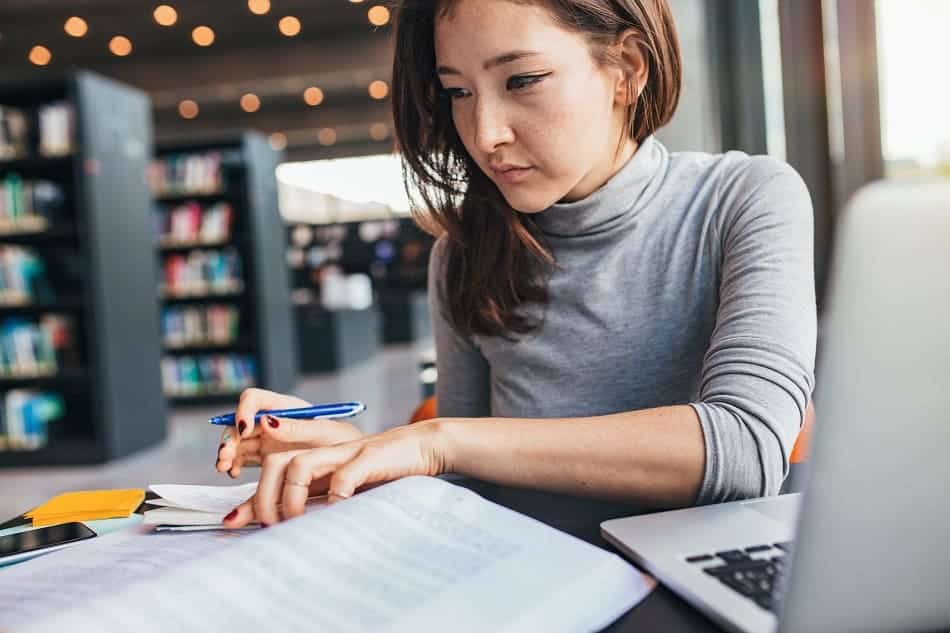 How To Write the Findings Section of a Research Paper Each research project is unique, so it is natural for one researcher to make use of somewhat different strategies than another when it comes to designing and writing the section of a research paper dedicated to findings. The academic or scientific discipline of the research, the field of specialisation, the particular author or authors, the targeted journal or other publisher and the editor making the decisions about publication can all have a significant impact. The practical steps outlined below can be effectively applied to writing about the findings of most advanced research, however, and will prove especially helpful for early-career scholars who are preparing a research paper for a first publication.

Step 1 : Consult the guidelines or instructions that the targeted journal (or other publisher) provides for authors and read research papers it has already published, particularly ones similar in topic, methods or results to your own. The guidelines will generally outline specific requirements for the results or findings section, and the published articles will provide sound examples of successful approaches. Watch particularly for length limitations and restrictions on content. Interpretation, for instance, is usually reserved for a later discussion section, though not always – qualitative research papers often combine findings and interpretation. Background information and descriptions of methods, on the other hand, almost always appear in earlier sections of a research paper. In most cases it is appropriate in a findings section to offer basic comparisons between the results of your study and those of other studies, but knowing exactly what the journal wants in the report of research findings is essential. Learning as much as you can about the journal's aims and scope as well as the interests of its readers is invaluable as well.

Step 2 : Reflect at some length on your research results in relation to the journal's requirements while planning the findings section of your paper. Choose for particular focus experimental results and other research discoveries that are particularly relevant to your research questions and objectives, and include them even if they are unexpected or do not support your ideas and hypotheses. Streamline and clarify your report, especially if it is long and complex, by using subheadings that will help you avoid excessive and peripheral details as you write and also help your reader understand and remember your findings. Consider appendices for raw data that might interest specialists but prove too long or distracting for other readers. The opening paragraph of a findings section often restates research questions or aims to refocus the reader's attention, and it is always wise to summarise key findings at the end of the section, providing a smooth intellectual transition to the interpretation and discussion that follows in most research papers. There are many effective ways in which to organise research findings. The structure of your findings section might be determined by your research questions and hypotheses or match the arrangement of your methods section. A chronological order or hierarchy of importance or meaningful grouping of main themes or categories might prove effective. It may be best to present all the relevant findings and then explain them and your analysis of them, or explaining the results of each trial or test immediately after reporting it may render the material clearer and more comprehensible for your readers. Keep your audience, your most important evidence and your research goals in mind.

Step 3 : Design effective visual presentations of your research results to enhance the textual report of your findings. Tables of various styles and figures of all kinds such as graphs, maps and photos are used in reporting research findings, but do check the journal guidelines for instructions on the number of visual aids allowed, any required design elements and the preferred formats for numbering, labelling and placement in the manuscript. As a general rule, tables and figures should be numbered according to first mention in the main text of the paper, and each one should be clearly introduced and explained at least briefly in that text so that readers know what is presented and what they are expected to see in a particular visual element. Tables and figures should also be self-explanatory, however, so their design should include all definitions and other information necessary for a reader to understand the findings you intend to show without returning to your text. If you construct your tables and figures before drafting your findings section, they can serve as focal points to help you tell a clear and informative story about your findings and avoid unnecessary repetition. Some authors will even work on tables and figures before organising the findings section (Step 2), which can be an extremely effective approach, but it is important to remember that the textual report of findings remains primary. Visual aids can clarify and enrich the text, but they cannot take its place.
Step 4 : Write your findings section in a factual and objective manner. The goal is to communicate information – in some cases a great deal of complex information – as clearly, accurately and precisely as possible, so well-constructed sentences that maintain a simple structure will be far more effective than convoluted phrasing and expressions. The active voice is often recommended by publishers and the authors of writing manuals, and the past tense is appropriate because the research has already been done. Make sure your grammar, spelling and punctuation are correct and effective so that you are conveying the meaning you intend. Statements that are vague, imprecise or ambiguous will often confuse and mislead readers, and a verbose style will add little more than padding while wasting valuable words that might be put to far better use in clear and logical explanations. Some specialised terminology may be required when reporting findings, but anything potentially unclear or confusing that has not already been defined earlier in the paper should be clarified for readers, and the same principle applies to unusual or nonstandard abbreviations. Your readers will want to understand what you are reporting about your results, not waste time looking up terms simply to understand what you are saying. A logical approach to organising your findings section (Step 2) will help you tell a logical story about your research results as you explain, highlight, offer analysis and summarise the information necessary for readers to understand the discussion section that follows.
Step 5 : Review the draft of your findings section and edit and revise until it reports your key findings exactly as you would have them presented to your readers. Check for accuracy and consistency in data across the section as a whole and all its visual elements. Read your prose aloud to catch language errors, awkward phrases and abrupt transitions. Ensure that the order in which you have presented results is the best order for focussing readers on your research objectives and preparing them for the interpretations, speculations, recommendations and other elements of the discussion that you are planning. This will involve looking back over the paper's introductory and background material as well as anticipating the discussion and conclusion sections, and this is precisely the right point in the process for reviewing and reflecting. Your research results have taken considerable time to obtain and analyse, so a little more time to stand back and take in the wider view from the research door you have opened is a wise investment. The opinions of any additional readers you can recruit, whether they are professional mentors and colleagues or family and friends, will often prove invaluable as well.
You might be interested in Services offered by Proof-Reading-Service.com
Journal editing.
Journal article editing services
PhD thesis editing services
Scientific Editing
Manuscript editing.
Manuscript editing services
Expert Editing
Expert editing for all papers
Research Editing
Research paper editing services
Professional book editing services
How To Write the Findings Section of a Research Paper These five steps will help you write a clear & interesting findings section for a research paper
Related Posts
How To Write a Journal Article
September 6, 2021
Tips on How To Write a Journal Article
August 30, 2021
How To Write Highlights for an Academic or Scientific Paper
September 7, 2021
Tips on How To Write an Effective Figure Legend
August 27, 2021
Our Recent Posts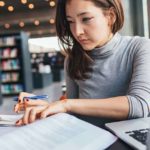 Our review ratings
Examples of Research Paper Topics in Different Study Areas Score: 98%
Dealing with Language Problems – Journal Editor's Feedback Score: 95%
Making Good Use of a Professional Proofreader Score: 92%
How To Format Your Journal Paper Using Published Articles Score: 95%
Journal Rejection as Inspiration for a New Perspective Score: 95%
Explore our Categories
Abbreviation in Academic Writing (4)
Career Advice for Academics (5)
Dealing with Paper Rejection (11)
Grammar in Academic Writing (5)
Help with Peer Review (7)
How To Get Published (146)
Paper Writing Advice (17)
Referencing & Bibliographies (16)
Integrating Social and Behavioral Sciences Within the Weather Enterprise (2018)
Chapter: 7 summary of key findings and recommendations, summary of key findings and recommendations.
Of the many thoughts and suggestions raised in the preceding chapters, the Committee highlights the following findings and recommendations:
7.1 FINDINGS
While efforts to advance meteorological research and numerical weather prediction must continue, realizing the greatest return on investment from such efforts requires fully engaging the social and behavioral sciences (SBS)—both to expand the frontiers of knowledge within social and behavioral science disciplines, and to foster more extensive application of these sciences across the weather enterprise.
SBS research offers great potential not just for improving communications of hazardous weather warnings, but also for improving preparedness and mitigation for weather risks, for hazard monitoring, assessment, and forecasting processes, for emergency management and response, and for long-term recovery efforts.
The past few decades have seen a variety of innovative research projects and activities bring social and behavioral sciences within the weather enterprise; these efforts have made demonstrable contributions both to the social and behavioral sciences and to meteorology. However, the accumulation of knowledge has been hampered by the relatively small scale, intermittency, and inconsistency of investment in these sorts of efforts.
As current research activities demonstrate, exciting opportunities exist for advancing weather-related research that addresses important societal needs, both within the social and behavioral sciences, and across social and physical sciences. A variety of research advances are providing transformative new opportunities for expanding these contributions to the weather enterprise. For instance, new tools and models are making it possible to collect, analyze, interpret, and apply data and information both at smaller scales—for example, eye-tracking of the use of visual information—and at larger scales—for
example, through social media analyses of the spread and influence of information across social networks, and the application of big data, data analytics and cognitive computing to this context.
Existing federal agency data collection activities by the National Oceanic and Atmospheric Administration (NOAA), the Federal Emergency Management Agency (FEMA), and the Centers for Disease Control and Prevention (CDC) could, with modest additions and greater interagency coordination, significantly expand our understanding of the social context of hazardous weather.
Meteorologists and others in the weather enterprise could benefit from a more realistic understanding of the diverse disciplines, theories, and research methodologies used within the social and behavioral sciences; of the time and resources needed for robust SBS research; and of the inherent limitations in providing simple, universally applicable answers to complex social science questions.
Organizations across the weather enterprise—including several federal agencies, private-sector weather companies, academic institutions, and professional societies—have shared motivations for actively contributing to the integration of SBS within the weather enterprise, through a variety of practical roles that are discussed herein.
Numerous previous reports going back many years have highlighted needs and challenges similar to those noted here—yet many of the same challenges remain today. Recent history demonstrates that overcoming these challenges and making progress is not idea limited, but rather, is resource limited.
7.2 RECOMMENDATIONS
Social and behavioral scientific research focused on weather applications is advancing during a time of accelerating social and technological change, both within the weather enterprise and across society at large. In this context, the Committee offers a broad-based framework for action, which leverages leadership to build awareness and demand for increased capacity, and identifies key knowledge gaps to target with that increased capacity. The Committee advocates that all sectors of the weather attend to these three main areas:
Invest in Leadership to Build Awareness
Effectively integrating social and behavioral sciences into organizations that have historically been rooted in the physical sciences requires leadership at the highest levels.
Across the weather enterprise, leaders themselves need to invest time in understanding and in spreading awareness to key constituencies and stakeholders about the many ways that social and behavioral sciences can help advance their organization's goals related to preparedness and mitigation for weather hazards; hazard monitoring, assessment, and forecasting processes; emergency management and response; and long-term recovery. To aid these efforts, federal agencies, private companies, and leading academic programs within the weather enterprise need to augment their leadership teams to include executives and managers with strong and diverse social science backgrounds.
Recommendation: Leaders of the weather enterprise should take steps to accelerate this paradigm shift by underscoring the importance of social and behavioral science (SBS) contributions in fulfilling their organizational missions and achieving operational and research goals, bringing SBS expertise into their leadership teams, and establishing relevant policies and goals to effect necessary organizational changes.
Build Capacity Throughout the Weather Enterprise
Building SBS research capacity is an enterprise-wide concern and responsibility. However, NOAA will need to play a central role in driving forward this research in order to achieve the agency's goals of improving the nation's weather readiness. Building capacity to support and implement SBS research depends on more sustained funding and increased intellectual resources (i.e., professional staff trained and experienced in SBS research and its effective application). Several possible mechanisms for NOAA to advance SBS capacity are described in this report, such as innovative public–private partnerships for interdisciplinary weather research, the development of an SBS-focused NOAA Cooperative Institute, or creation of SBS-focused programs within existing Cooperative Institutes. New sustained efforts by other key federal agencies, in particular the National Science Foundation (NSF), the Department of Homeland Security (DHS), and the Federal Highway Administration (FHWA), will also be critical for expanding capacity to support research and operations at the SBS-weather interface.
Just as important as the mechanisms for supporting research are the research assessment and agenda-setting activities, community-building programs, and information sharing venues that help build a professional community working at the SBS-weather interface. Some existing platforms for sustained dialogue and strategic planning among public-sector, private-sector, and academic representatives could provide an effective base for SBS-related strategic planning as well. Interagency cooperation
and collaboration could be pursued through mechanisms the federal government currently employs, such as interagency working groups or university-based research centers supported by multiple agencies.
Targeted training programs can help researchers from the social, physical, and engineering sciences better understand each other's diversity of research methodologies, and capacities and limitations. Viable approaches include interdisciplinary or joint degree programs, training at multi- or transdisciplinary centers in team science, building on NOAA's currently developing SBS training efforts, and utilizing existing training platforms such as FEMA's Emergency Management Institute, and the University Corporation for Atmospheric Research (UCAR) COMET program.
Recommendation: Federal agencies and private-sector weather companies should, together with leading social and behavioral science (SBS) scholars with diverse expertise, immediately begin a planning process to identify specific investments and activities that collectively advance research at the SBS-weather interface. This planning process should also address critical supporting activities for research assessment, agenda setting, community building, and information sharing, and the development of methods to collectively track funding support for this suite of research activities at the SBS-weather interface.
In addition, the National Oceanic and Atmospheric Administration should build more sustainable institutional capacity for research and operations at the SBS-weather interface and should advance cooperative planning to expand SBS research among other federal agencies that play critical roles in weather-related research operations. In particular, this should include leadership from:
The National Science Foundation for a strong standing program that supports interdisciplinary research at the SBS-weather interface;
The Federal Highway Administration for research related to weather impacts on driver choices and behaviors; and
The Federal Emergency Management Agency for research on the social and human factors that affect weather readiness, including decisions and actions by individuals, communities and emergency management to prepare for, prevent, respond to, mitigate, and recover from weather hazards.
All parties in the weather enterprise should continue to develop and implement training programs for current and next generation workforces in order to expand capacity for SBS-weather research and applications in the weather enterprise.
Focus on Critical Knowledge Gaps
Building scientific understanding of weather-related actions, behaviors, and decisions will require investing wisely in research that addresses specific knowledge gaps and will help accelerate the maturation of the field overall. The Committee identified a series of key near-term research questions that span the different stages of weather communication and decision support shown in Figure S.1 . The research questions, which are detailed in this report, can be broadly grouped into the following topical areas listed below.
Recommendation: The weather enterprise should support research efforts in the following areas:
Weather enterprise system-focused research. To address this gap requires system-level studies of weather information production, dissemination, and evaluation; studies of how forecasters, broadcast media, emergency and transportation managers, and private weather companies create information, interact, and communicate among themselves; studies of forecaster decision making, such as what observational platforms and numerical weather prediction guidance forecasters use and how they use them; studies of how to assess the economic value of weather services; and studies of team performance and organizational behavior within weather forecast offices and other parts of the weather enterprise.
Risk assessments and responses, and factors influencing these processes. This includes research on how to better reach and inform special-interest populations that have unique needs, such as vehicle drivers and others vulnerable to hazardous weather due to their location, resources, and capabilities. It also includes research on how people's interest in, access to, and interpretation of weather information, as well as their decisions and actions in response, are affected by their specific social or physical context, prior experiences, cultural background, and personal values.
Message design, delivery, interpretation, and use. Persistent challenges include understanding how communicating forecast uncertainties in different formats influences understanding and action; how to balance consistency in messaging with needs for flexibility to suit different geographical, cultural, and use contexts, including warning specificity and impact-based warnings; and how new communication and information technologies—including the proliferation of different sources, content, and channels of weather information—interact with message design and are changing people's weather information access, interpretations, preparedness, and response.
This page intentionally left blank.
Our ability to observe and forecast severe weather events has improved markedly over the past few decades. Forecasts of snow and ice storms, hurricanes and storm surge, extreme heat, and other severe weather events are made with greater accuracy, geographic specificity, and lead time to allow people and communities to take appropriate protective measures. Yet hazardous weather continues to cause loss of life and result in other preventable social costs.
There is growing recognition that a host of social and behavioral factors affect how we prepare for, observe, predict, respond to, and are impacted by weather hazards. For example, an individual's response to a severe weather event may depend on their understanding of the forecast, prior experience with severe weather, concerns about their other family members or property, their capacity to take the recommended protective actions, and numerous other factors. Indeed, it is these factors that can determine whether or not a potential hazard becomes an actual disaster. Thus, it is essential to bring to bear expertise in the social and behavioral sciences (SBS)—including disciplines such as anthropology, communication, demography, economics, geography, political science, psychology, and sociology—to understand how people's knowledge, experiences, perceptions, and attitudes shape their responses to weather risks and to understand how human cognitive and social dynamics affect the forecast process itself.
Integrating Social and Behavioral Sciences Within the Weather Enterprise explores and provides guidance on the challenges of integrating social and behavioral sciences within the weather enterprise. It assesses current SBS activities, describes the potential value of improved integration of SBS and barriers that impede this integration, develops a research agenda, and identifies infrastructural and institutional arrangements for successfully pursuing SBS-weather research and the transfer of relevant findings to operational settings.
Welcome to OpenBook!
You're looking at OpenBook, NAP.edu's online reading room since 1999. Based on feedback from you, our users, we've made some improvements that make it easier than ever to read thousands of publications on our website.
Do you want to take a quick tour of the OpenBook's features?
Show this book's table of contents , where you can jump to any chapter by name.
...or use these buttons to go back to the previous chapter or skip to the next one.
Jump up to the previous page or down to the next one. Also, you can type in a page number and press Enter to go directly to that page in the book.
Switch between the Original Pages , where you can read the report as it appeared in print, and Text Pages for the web version, where you can highlight and search the text.
To search the entire text of this book, type in your search term here and press Enter .
Share a link to this book page on your preferred social network or via email.
View our suggested citation for this chapter.
Ready to take your reading offline? Click here to buy this book in print or download it as a free PDF, if available.
Get Email Updates
Do you enjoy reading reports from the Academies online for free ? Sign up for email notifications and we'll let you know about new publications in your areas of interest when they're released.
The Key Findings of a Research Paper by Forrester Research
This paper is entitled "Mobile Learning Will Lead the Charge for Corporate Learning in New Workers Environments"
The study yielded a number of key findings.
Executive Summary
The learning expectations of today's workers have changed.  Traditional classroom and eLearning courses have less relevance in today's corporate, fast-paced environment.  Our research shows that online learning is as effective as – and in some cases more effective than – classroom learning.  Technology enables fast, efficient learning and allows for in-depth analysis and problem-based learning.  Digital disruption affects the tools, content, and delivery methods that make up your learning strategy.  It's time to give them a facelift.
The eLearning courses assigned to workers have value, but for most organisations, it's time to examine different approaches.  Digital technologies meet employees' work needs in context and go beyond self-paced eLearning, virtual classrooms, and classroom instruction – while incorporating these older approaches as appropriate.
In the future, learning content will be part of employees' daily lives.  Whether they wish to find a short chunk of learning needed to do work, collaborate on a project, or determine the business impact of learning, the content in the future will showcase new and retooled functionality.  Above all, employees will have a user-friendly interface on their personal devices that provides tailored, personalised learning experiences.
Learning and development departments understand the need for mobile learning, reflected in the growth of adoption of mobile learning across organisations in North America.  Many organisations often struggle to implement mobile learning, even as they recognise the pressure is " on " to provide content in mobile-ready formats.  This struggle is a result of a combination of factors, such as traditional learning behaviours, legacy learning content, lack of financial resources, and outdated technology.
But corporate training departments face a major problem; with so many technologies available to use for online and, in particular, mobile learning, how do business leaders identify the most effective technologies and maximize the value of mobile learning?  What do the employees really need?  What are the key challenges that learning leaders have?
In December 2016, Abode commissioned Forrester Consulting to evaluate some of the key challenges, drivers, and trends that business is facing in regards to corporate learning.  To explore this trend, Forrester conducted a custom study to identify key business trends, challenges, and drivers for learning across industries.  The study included in-depth surveys with 161 senior HR and learning and development (L&D) leaders in the US and Canada.
Key Findings
This study yielded a number of key findings:
While Millennials form a larger share of the workforce, mobile is important for all . The composition of the current workforce in North America has changed.  More than one-third of the entire workforce in the US was born in the 1990s or later.  Though it is easy to equate the Millennial workforce with new technologies, a high usage of mobile devices across all workforce age groups has bolstered the importance of mobile-based technologies.  Corporations must realise this and adapt their learning strategy to accommodate the needs and behaviour of their workforce.  
Traditional learning approaches will no longer be sufficient.   Traditionally, organisations have relied on learning approaches such as face-to-face classroom sessions, curriculum-based learning courses, and on-the-job learning.  While these methods are still effective, they lack the scalability and ability to reach your employees in the need of the hour.
Orga nisations will develop more mobile learning content. Organisations across North American understand the need to evolve their learning strategy.  The HR and L&D leaders we interviewed highlighted the need to develop feature-rich content that is more accessible to employees in their moment of need, thus making it more effective.  We further learned that mobile takes centre stage for the development of new content in the future for corporations across industries in the US and Canada.
Mobile learning will increase the effectiveness of learning programmes. Through mobile learning, organisations will be able to author and deliver shorter, more targeted content, focusing on the specific needs of the employee on the go.  Mobile learning will allow L&D leaders to treat their employees as Customers and deliver an enhanced workforce experience by allowing flexibility and ease of use in consuming learning content.  It will also ensure higher completion rates and improved dissemination of knowledge across the organisation and in the larger ecosystem.
There are several challenges in implementing a comprehensive mobile eLearning strategy. Implementing a comprehensive and successful mobile eLearning strategy is not easy.  There are several technical challenges, such as the setup of infrastructure, configuration of several device types, and security.  It is also challenging for instructional designers to develop mobile learning content.  Additionally, with the availability of many tools and platforms, learning leaders find it difficult to ascertain the right platform for authoring mobile content.
Recent Posts
Map the Journey
How to Communicate with Power and Clarity
How to Make an Endless Stream of Good Ideas
Sneak into your Ideal Learner's Mind
How to Make Your eLearning Feel like a Chat Over Coffee
Header Search
Mobile hamburger, breadcrumbs, key findings, main page content.
Findings cited in all of the chapters came from electronic database searches of research articles published in English. Within those searches, priority was given to systematic literature reviews and to findings that were replicated by multiple controlled trials. However, many important issues in prevention, treatment, recovery, and health care systems have not yet been examined in rigorous controlled trials, or are not appropriate for such research designs. In these cases, the best available evidence was cited and labeled according to the reporting conventions published by the CDC: 1
Well-supported: Evidence derived from multiple controlled trials or large-scale population studies.
Supported: Evidence derived from rigorous but fewer or smaller trials or restricted samples.
Promising: Findings that do not derive from rigorously controlled studies but that nonetheless make practical or clinical sense and are widely practiced.
In cases in which evidence was based on findings of neurobiological research, the CDC standards were adapted.
A summary of the key findings appears at the beginning of each chapter. The key findings highlight what is currently known from available research about the chapter topic, as well as the strength of the evidence. As with the rest of the Report , the key findings are not intended to be exhaustive, but are instead considered the important "take-aways" from each chapter. Readers interested in a fuller discussion of the topics are encouraged to read the chapters in their entirety.
The following sections provide key findings of each of the chapters in the  Report :
The Neurobiology of Substance Use, Misuse, and Addiction
Prevention Programs and Policies
Early Intervention, Treatment, and Management of Substance Use Disorders
Recovery: The Many Paths to Wellness
Health Care Systems and Substance Use Disorders
1 . Puddy, R. W., & Wilkins, N. (2011). Understanding evidence Part 1: Best available research evidence. A guide to the continuum of evidence of effectiveness . Atlanta, GA: Centers for Disease Control and Prevention
@screen width:
@breakpoints:, jump to top, footer nav toggle, footer social.
E-mail Twitter Instagram Facebook Youtube
Language Assistance