How to Write a Great Synopsis for Thesis
A synopsis is a structured outline of a research thesis and the steps followed to answer the research question. The goal of writing a synopsis is to clearly and thoroughly explain the need to investigate a certain problem using particular practical methods to conduct the study. One of the main components of this written work is an extensive literature review containing strong evidence that the proposed research is feasible.
Establishing the Background
A supervisor may ask you to write a synopsis for one or more reasons:
to help you improve your critical thinking and writing skills
to help you understand how to design a comprehensive synopsis
to encourage you to write a comprehensive literature review to make sure that the research problem has not been answered yet
to make you conduct a logical analysis of the steps that should be followed to meet the objectives of the research
A synopsis should be coherent in terms of research design. Thus, you should ensure that the research problem, aims, and research methods are logically linked and well-considered. Note that all synopses should contain answers for several crucial questions:
Why should research on the proposed problem be undertaken?
What is expected to be achieved?
What has been done by other researchers on the proposed topic?
How will the objectives of the study be achieved?
The Writing Process
Before proceeding, consider answering the following questions:
Why am I going to study this topic?
Why do I consider it to be important?
Have I conducted an extensive literature review on the topic?
What problem will the research help to solve?
How do I incorporate previous studies on the topic?
The structure of a synopsis should correspond to the structure of qualifying research work, and the word count should be 2,500–3,000 words (Balu 38). The basic elements of a synopsis include a title page, contents page, an introduction, background, literature review, objectives, methods, experiments and results, conclusions, and references.
Introduction
As this comprises the first part of the main text, the introduction should convince readers that the study addresses a relevant topic and that the expected outcomes will provide important insights. Also, this section should include a brief description of the methods that will be used to answer the research question. Usually, the introduction is written in 1–3 paragraphs and answers the following questions:
What is the topic of the research?
What is the research problem that needs to be meaningfully understood or investigated?
Why is the problem important?
How will the problem be studied?
In this section, you should set the scene and better introduce the research topic by proving its scientific legitimacy and relevance. It is important to establish a clear focus and avoid broad generalizations and vague statements. If necessary, you may explain key concepts or terms. Consider covering the following points in this section:
Discuss how the research will contribute to the existing scientific knowledge.
Provide a detailed description of the research problem and purpose of the research.
Provide a rationale for the study.
Explain how the research question will be answered.
Be sure to discuss the methods chosen and anticipated implications of the research.
Literature Review
A review of existing literature is an important part of a synopsis, as it:
gives a more detailed look at scientific information related to the topic
familiarizes readers with research conducted by others on a similar subject
gives insight into the difficulties faced by other researchers
helps identify variables for the research based on similar studies
helps double-check the feasibility of the research problem.
When writing the literature review, do not simply present a list of methods researchers have used and conclusions they have drawn. It is important to compare and contrast different opinions and be unafraid to criticize some of them. Pay attention to controversial issues and divergent approaches used to address similar problems. You may discuss which arguments are more persuasive and which methods and techniques seem to be more valid and reliable. In this section, you are expected not to summarize but analyze the previous research while remembering to link it to your own purpose.
Identify the objectives of the research based on the literature review. Provide an overall objective related to the scientific contribution of the study to the subject area. Also include a specific objective that can be measured at the end of the research.
When writing this section, consider that the aim of the research is to produce new knowledge regarding the topic chosen. Therefore, the research methodology forms the core of your project, and your goal is to convince readers that the research design and methods chosen will rationally answer the research questions and provide effective tools to interpret the results correctly. It may be appropriate to incorporate some examples from your literature review into the description of the overall research design.
When describing the research methodology, ensure that you specify the approaches and techniques that will be used to answer the research question. In addition, be specific about applying the chosen methods and what you expect to achieve. Keep in mind that the methods section allows readers to evaluate the validity and feasibility of the study. Therefore, be sure to explain your decision to adopt specific methods and procedures. It is also important to discuss the anticipated barriers and limitations of the study and how they will be addressed. Specify what kind of contribution to the existing knowledge on the topic is expected, and discuss any ethical considerations that are relevant to the research.
Experiments and Results
Logically present and analyze the results of the study using tables or figures.
In this section, you should again state the significance of the research and summarize the study. Be sure to mention the study objectives and methods used to answer the research questions. Also, discuss how the results of the study contribute to the current knowledge on the problem.
A synopsis should contain a list of all references used. Make sure the references are formatted according to the chosen citation style and each source presented in this section is mentioned within the body of the synopsis.
The purpose of writing a synopsis is to show a supervisor a clear picture of a proposed project and allow him or her to find any gaps that have not been considered previously. A concisely written synopsis will help you gain approval to proceed with the actual research. While no rigid rules for writing this type of paper have been established, a synopsis should be constructed in a manner to help a supervisor understand the proposed research at first glance.
Balu, R. "Writing a Good Ph.D Research Synopsis." International Journal of Research in Science and Technology, vol. 5, no. 4, 2015, pp. 38–48.
Unfortunately, your browser is too old to work on this site.
For full functionality of this site it is necessary to enable JavaScript.

Q: What is the format for the synopsis of a thesis?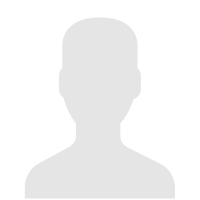 Asked by Hrishikesh Lipare on 19 Jul, 2019
The synopsis for a thesis is basically the plan for a research project, typically done when pursuing a doctorate. It outlines the focus areas and key components of the research in order to obtain approval for the research.
Here is a listing of the sections that typically are a part of the synopsis. Do check with your guide/supervisor for those that are relevant as per your university or institute's guidelines. We would also suggest speaking with your guide to better understand the specifics to include in each section.
Introduction
Literature review
Methods and methodology
Limitations
Once you are ready to write, a good approach would be to draft an initial synopsis, which you may then share with your guide for review. After incorporating their suggestions, you may share the revised synopsis for a final check.
All the best with your thesis and research!
If needed, you may also check out these courses on how to write theses and dissertations:
A simple guide on how to write a thesis
Understanding the basics of a scientific dissertation
Answered by Editage Insights on 02 Aug, 2019
This content belongs to the Conducting Research Stage
Confirm that you would also like to sign up for free personalized email coaching for this stage.
Trending Searches
Statement of the problem
Background of study
Scope of the study
Types of qualitative research
Rationale of the study
Concept paper
Introduction in research
Under "Editor Evaluation"
Ethics in research
Recent Searches
Review paper
Responding to reviewer comments
Predatory publishers
Scope and delimitations
Open access
Plagiarism in research
Journal selection tips
Editor assigned
Types of articles
"Reject and Resubmit" status
Decision in process
Conflict of interest
EXPLORE Coupons Tech Help Pro Random Article About Us Quizzes Contribute Train Your Brain Game Improve Your English Popular Categories Arts and Entertainment Artwork Books Movies Computers and Electronics Computers Phone Skills Technology Hacks Health Men's Health Mental Health Women's Health Relationships Dating Love Relationship Issues Hobbies and Crafts Crafts Drawing Games Education & Communication Communication Skills Personal Development Studying Personal Care and Style Fashion Hair Care Personal Hygiene Youth Personal Care School Stuff Dating All Categories Arts and Entertainment Finance and Business Home and Garden Relationship Quizzes Cars & Other Vehicles Food and Entertaining Personal Care and Style Sports and Fitness Computers and Electronics Health Pets and Animals Travel Education & Communication Hobbies and Crafts Philosophy and Religion Work World Family Life Holidays and Traditions Relationships Youth
HELP US Support wikiHow Community Dashboard Write an Article Request a New Article More Ideas...
EDIT Edit this Article
PRO Courses New Tech Help Pro New Expert Videos About wikiHow Pro Coupons Quizzes Upgrade Sign In
Browse Articles
Quizzes New
Train Your Brain New
Improve Your English New
Support wikiHow
About wikiHow
Easy Ways to Help
Approve Questions
Fix Spelling
More Things to Try...
H&M Coupons
Hotwire Promo Codes
StubHub Discount Codes
Ashley Furniture Coupons
Blue Nile Promo Codes
NordVPN Coupons
Samsung Promo Codes
Chewy Promo Codes
Ulta Coupons
Vistaprint Promo Codes
Shutterfly Promo Codes
DoorDash Promo Codes
Office Depot Coupons
adidas Promo Codes
Home Depot Coupons
DSW Coupons
Bed Bath and Beyond Coupons
Lowe's Coupons
Surfshark Coupons
Nordstrom Coupons
Walmart Promo Codes
Dick's Sporting Goods Coupons
Fanatics Coupons
Edible Arrangements Coupons
eBay Coupons
Log in / Sign up
Education and Communications
College University and Postgraduate
Academic Writing
Research Papers
How to Write a Synopsis for Research
Last Updated: February 3, 2023 References
This article was co-authored by wikiHow staff writer, Jennifer Mueller, JD . Jennifer Mueller is a wikiHow Content Creator. She specializes in reviewing, fact-checking, and evaluating wikiHow's content to ensure thoroughness and accuracy. Jennifer holds a JD from Indiana University Maurer School of Law in 2006. There are 7 references cited in this article, which can be found at the bottom of the page. This article has been viewed 98,795 times. Learn more...
Your synopsis describes the plan for your research project and is typically submitted to professors or department heads so they can approve your project. You might also submit a synopsis to organizations to get funding for a research project. Most synopses are between 3,000 and 4,000 words, although some are shorter. While the specific types of information you need to include in your synopsis may vary depending on your department guidelines, most synopses include the same basic sections.
Research Synopsis Template
Organizing Your Document
Find out what citation format you're supposed to use as well, and whether you're expected to use parenthetical references or footnotes in the body of your synopsis.
Introduction
Literature Review
Methodology and methods
Tip: Your synopsis might have additional sections, depending on your discipline and the type of research you're conducting. Talk to your instructor or advisor about which sections are required for your department.
Keep in mind that you might not end up using all the sources you initially found. After you've finished your synopsis, go back and delete the ones you didn't use.
Drafting Your Synopsis Sections
The introduction gives you the opportunity to set out for your reader exactly why the question you're trying to answer is vital and how your knowledge and experience make you the best researcher to tackle it.
Support most of the statements in your introduction with other studies in the area that support the importance of your question. For example, you might cite a previous study that mentioned your problem as an area where further research needs to be done.
The length of your introduction will vary depending on the overall length of your synopsis as well as the ultimate length of your eventual paper after you've finished your research. Generally, it will cover the first page or two of your synopsis.
Typically, you should be able to conduct a thorough literature review by discussing 8 to 10 previous studies that are related to your research problem.
As with the introduction, the length of your literature review will vary depending on the overall length of your synopsis. Generally, it will be about the same length as your introduction.
Generally, the overall objective doesn't relate to solving a specific problem or answering a specific question. Rather, it describes how your particular project will advance your field.
For specific objectives, think in terms of action verbs such as "quantify" or "compare." Here, you're hoping to gain a better understanding of associations between particular variables.
Specify the sources you used and the reasons you arrived at your hypotheses. Typically, these will come from prior studies that have shown similar relationships.
For example, suppose a prior study showed that children who were home-schooled were less likely to be in fraternities or sororities in college. You might use that study to back up a hypothesis that home-schooled children are more independent and less likely to need strong friendship support networks.
Expect your methodology to be at least as long as either your introduction or your literature review, if not longer. Include enough detail that your reader can fully understand how you're going to carry out your study.
This section of your synopsis may include information about how you plan to collect and analyze your data, the overall design of your study, and your sampling methods, if necessary. Include information about the study setting, including the facilities and equipment that are available to you to carry out your study.
Use between 100 and 200 words to give your readers a basic understanding of your research project.
Include a clear statement of the problem, the main goals or objectives of your study, the theories or conceptual framework your research relies upon, and the methods you'll use to reach your goals of objectives.
Tip: Jot down a few notes as you draft your other sections that you can compile for your abstract to keep your writing more efficient.
Finalizing Your Synopsis
If you don't have that kind of time because you're up against a deadline, at least take a few hours away from your synopsis before you go back to edit it. Do something entirely unrelated to your research, such as take a walk or go to a movie.
Eliminate sentences that don't add any new information. Even the longest synopsis is a brief document — make sure every word needs to be there and counts for something.
Get rid of jargon and terms of art in your field that could be better explained in plain language. Even though your likely readers are people who are well-versed in your field, providing plain language descriptions shows that you know what you're talking about. Using a lot of jargon can seem like you're trying to make yourself sound like you know more than you actually do.
Tip: Free apps, such as Grammarly and Hemingway App, can help you identify grammatical errors as well as areas where your writing could be more clear. However, you shouldn't rely solely on apps since they can miss things.
Reference list formatting is very particular. Reading your references out loud, including the punctuation and spacing, can help you pick up on errors you wouldn't have noticed if you'd just read over it.
Compare your format to the format in the stylebook you're using and make sure all of your entries are correct.
Read your synopsis backward by starting on the last word and reading each word separately from the last to the first. This helps you isolate spelling errors. Reading backward sentence by sentence will help you isolate grammatical errors without being distracted by the content.
Print your synopsis and circle every punctuation mark with a red pen. Then go through them and focus on whether they're correct.
Read your synopsis out loud, including the punctuation, as though you were dictating the synopsis.
Have at least one person look over your synopsis who isn't familiar with your area of study. If they can understand your project, that tells you that your writing is clear. If there are any parts that confuse them, you know that's an area where you can improve the clarity of your writing.
If you make significant changes to your synopsis after your first or second round of editing, you may need to proofread again to make sure you didn't introduce any new errors. Don't be surprised if you go through several drafts of your synopsis before it reaches its final form.
Expert Q&A
Video . by using this service, some information may be shared with youtube..
You Might Also Like
↑ https://admin.umt.edu.pk/Media/Site/iib1/FileManager/FORMAT%20OF%20SYNOPSIS%2012-10-2018.pdf
↑ https://eduflair.com/blog/how-to-write-a-synopsis-for-your-research/
↑ https://www.scientificstyleandformat.org/Tools/SSF-Citation-Quick-Guide.html
↑ https://www.researchgate.net/publication/279917593_Research_synopsis_guidelines
↑ http://www.ijdvl.com/article.asp?issn=0378-6323;year=2008;volume=74;issue=6;spage=687;epage=690;aulast=Betkerur
↑ https://www.tesaf.unipd.it/en/sites/tesaf.unipd.it.en/files/ResearchSynopsisWriting_vers.0.pdf
↑ https://writingcenter.unc.edu/tips-and-tools/editing-and-proofreading/
About This Article
Did this article help you?
Featured Articles
Trending Articles
Watch Articles
Terms of Use
Privacy Policy
Do Not Sell or Share My Info
Not Selling Info
Get all the best how-tos!
Sign up for wikiHow's weekly email newsletter
Questions about Expos?
Writing Support for Instructors
Developing A Thesis
Think of yourself as a member of a jury, listening to a lawyer who is presenting an opening argument. You'll want to know very soon whether the lawyer believes the accused to be guilty or not guilty, and how the lawyer plans to convince you. Readers of academic essays are like jury members: before they have read too far, they want to know what the essay argues as well as how the writer plans to make the argument. After reading your thesis statement, the reader should think, "This essay is going to try to convince me of something. I'm not convinced yet, but I'm interested to see how I might be."
An effective thesis cannot be answered with a simple "yes" or "no." A thesis is not a topic; nor is it a fact; nor is it an opinion. "Reasons for the fall of communism" is a topic. "Communism collapsed in Eastern Europe" is a fact known by educated people. "The fall of communism is the best thing that ever happened in Europe" is an opinion. (Superlatives like "the best" almost always lead to trouble. It's impossible to weigh every "thing" that ever happened in Europe. And what about the fall of Hitler? Couldn't that be "the best thing"?)
A good thesis has two parts. It should tell what you plan to argue, and it should "telegraph" how you plan to argue—that is, what particular support for your claim is going where in your essay.
Steps in Constructing a Thesis
First, analyze your primary sources.  Look for tension, interest, ambiguity, controversy, and/or complication. Does the author contradict himself or herself? Is a point made and later reversed? What are the deeper implications of the author's argument? Figuring out the why to one or more of these questions, or to related questions, will put you on the path to developing a working thesis. (Without the why, you probably have only come up with an observation—that there are, for instance, many different metaphors in such-and-such a poem—which is not a thesis.)
Once you have a working thesis, write it down.  There is nothing as frustrating as hitting on a great idea for a thesis, then forgetting it when you lose concentration. And by writing down your thesis you will be forced to think of it clearly, logically, and concisely. You probably will not be able to write out a final-draft version of your thesis the first time you try, but you'll get yourself on the right track by writing down what you have.
Keep your thesis prominent in your introduction.  A good, standard place for your thesis statement is at the end of an introductory paragraph, especially in shorter (5-15 page) essays. Readers are used to finding theses there, so they automatically pay more attention when they read the last sentence of your introduction. Although this is not required in all academic essays, it is a good rule of thumb.
Anticipate the counterarguments.  Once you have a working thesis, you should think about what might be said against it. This will help you to refine your thesis, and it will also make you think of the arguments that you'll need to refute later on in your essay. (Every argument has a counterargument. If yours doesn't, then it's not an argument—it may be a fact, or an opinion, but it is not an argument.)
This statement is on its way to being a thesis. However, it is too easy to imagine possible counterarguments. For example, a political observer might believe that Dukakis lost because he suffered from a "soft-on-crime" image. If you complicate your thesis by anticipating the counterargument, you'll strengthen your argument, as shown in the sentence below.
Some Caveats and Some Examples
A thesis is never a question.  Readers of academic essays expect to have questions discussed, explored, or even answered. A question ("Why did communism collapse in Eastern Europe?") is not an argument, and without an argument, a thesis is dead in the water.
A thesis is never a list.  "For political, economic, social and cultural reasons, communism collapsed in Eastern Europe" does a good job of "telegraphing" the reader what to expect in the essay—a section about political reasons, a section about economic reasons, a section about social reasons, and a section about cultural reasons. However, political, economic, social and cultural reasons are pretty much the only possible reasons why communism could collapse. This sentence lacks tension and doesn't advance an argument. Everyone knows that politics, economics, and culture are important.
A thesis should never be vague, combative or confrontational.  An ineffective thesis would be, "Communism collapsed in Eastern Europe because communism is evil." This is hard to argue (evil from whose perspective? what does evil mean?) and it is likely to mark you as moralistic and judgmental rather than rational and thorough. It also may spark a defensive reaction from readers sympathetic to communism. If readers strongly disagree with you right off the bat, they may stop reading.
An effective thesis has a definable, arguable claim.  "While cultural forces contributed to the collapse of communism in Eastern Europe, the disintegration of economies played the key role in driving its decline" is an effective thesis sentence that "telegraphs," so that the reader expects the essay to have a section about cultural forces and another about the disintegration of economies. This thesis makes a definite, arguable claim: that the disintegration of economies played a more important role than cultural forces in defeating communism in Eastern Europe. The reader would react to this statement by thinking, "Perhaps what the author says is true, but I am not convinced. I want to read further to see how the author argues this claim."
A thesis should be as clear and specific as possible.  Avoid overused, general terms and abstractions. For example, "Communism collapsed in Eastern Europe because of the ruling elite's inability to address the economic concerns of the people" is more powerful than "Communism collapsed due to societal discontent."
Copyright 1999, Maxine Rodburg and The Tutors of the Writing Center at Harvard University
How to Read an Assignment
How to Do a Close Reading
Topic Sentences and Signposting
Transitioning: Beware of Velcro
How to Write a Comparative Analysis
Ending the Essay: Conclusions
Brief Guides to Writing in the Disciplines
Quick Links
Schedule an Appointment
Drop-in Hours
English Grammar and Language Tutor
Harvard Guide to Using Sources
Writing Advice: The Harvard Writing Tutor Blog
Departmental Writing Fellows
Videos from the 2022 Three Minute Thesis Competition
Follow @HCWritingCenter