Home » Blog » Dissertation » Topics » Law » Corporate Law » Corporate Law Dissertation Topics List For Your Research

Corporate Law Dissertation Topics List For Your Research
By Liam Jan 22, 2019 in Corporate Law , Law | No Comments
Corporate law is a specialized topic that relates to the legal complexities of the business world. Corporate laws differ according to geographical domains and are specific to local regulations. Corporate law dissertation topics can be easy to write if the appropriate level of guidance and expertise. The following is a list of 27 corporate law […]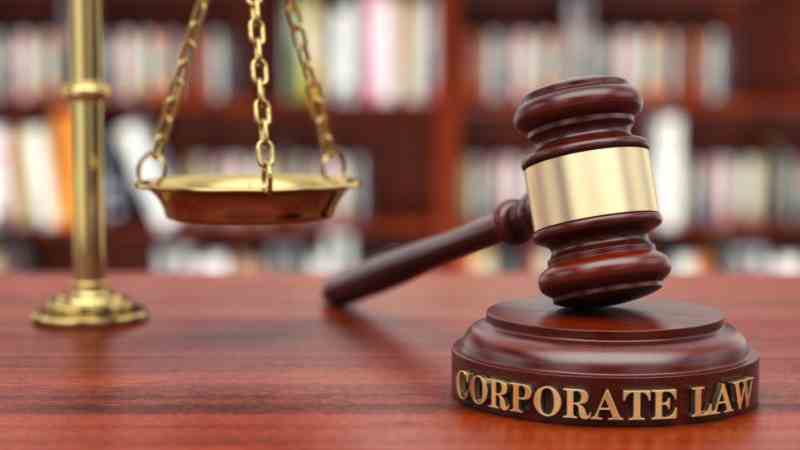 Corporate law is a specialized topic that relates to the legal complexities of the business world. Corporate laws differ according to geographical domains and are specific to local regulations. Corporate law dissertation topics can be easy to write if the appropriate level of guidance and expertise.
The following is a list of 27 corporate law topics provided as a guide for you to consider the topic that you will choose for your paper:
A list of corporate law dissertation topics:
Corporate governance in multinationals- convergence to a single model or divergent themes? An analysis.
Where does the shareholder fit in corporate law? A theoretical discussion.
Accountability mechanisms in multinational organisations- the mediating role of corporate law.
Determinants of accountability in service sector organisations: explorations of corporate governance from the hospitality industry.
Investigating the non-financial drivers of corporate governance in developed countries- perspectives from the UK.
Corporate governance- firm level mechanisms or country-level regulations?
Corporate governance and the legal origins of shareholders- examining the relationship.
The role of the board of directors- comparison between the US and the UK.
The role of national and international policies on corporate governance of UK-based firms- an investigation.
An analysis of financial crisis through corporate law governance.
The role of institutional investment in shaping corporate law in Europe.
What is good corporate governance? A study of academic literature.
An examination of the relationship between equity trends and credit market performances in the developed economies.
An investigation of barriers and enablers to corporate law in developing countries.
The mediating role of corporate social responsibility in firm performance and value creation.
The impact of socio-political environments on corporate governance of multinational corporations in emerging economies.
How do external auditors shape internal corporate policies in emerging economies?
An examination of the role of social media on corporate governance strategies in the UK.
The corporate governance of block-chains- examining the literature.
How will block-chains restructure corporate governance in developed economies?
Big data, corporate laws and smart cities- exploring futuristic opportunities.
An assessment of the international institutional investor's policies and impact on local corporate governance .
Shareholder voting- challenges and enablers for corporate law.
Who is shaping corporate character? Social media or corporate management?
Examining the theoretical bases for board independence- how true is it?.
Investigating best practices in corporate governance trends through the context of the board of directors.
Corporate governance trends across the world- comparison of similarities and differences.
There you go. Use the list well and let us know if you have any comments or suggestions for our topics related blog posts for the future or looking to get help with dissertation writing , send us an email at [email protected] .
Paid Topic Consultation Service
You will get the topics first as per the given requirements, and then the brief which includes;
An explanation why we choose this topic.
2-3 research questions.
Key literature resources identification.
Suitable methodology with identification of raw sample size, and data collection method
View a sample of topic consultation service
Get expert dissertation writing help to achieve good grades
By placing an order with us, you can get;
Writer consultation before payment to ensure your work is in safe hands.
Free topic if you don't have one
Draft submissions to check the quality of the work as per supervisor's feedback
Free revisions
Complete privacy
Plagiarism Free work
Guaranteed 2:1 (With help of your supervisor's feedback)
2 Instalments plan
Special discounts
Related Posts
27 Construction Law Dissertation Topics For Academic Research March 4, 2019 -->
27 Maritime Law Dissertation Topics To Look At For Research October 25, 2018 -->
27 EU Law Dissertation Topics To Write Excellent Research Work October 7, 2018 -->
27 Contract Law Dissertation Topics You Should Research On October 7, 2018 -->
21 Family Law Dissertation Topics To Explore For Research Writing February 27, 2018 -->
21 Medical Law Dissertation Topics You Can Write About Today January 29, 2018 -->
21 Media Law Dissertation Topics Ready To Use For Research January 29, 2018 -->
21 Labour Law Dissertation Topics To Explore For Research January 27, 2018 -->
21 Employment Law Dissertation Topics Worth Your Attention January 25, 2018 -->
21 Environmental Law Dissertation Topics For Stand Out Research January 25, 2018 -->
21 Competition Law Dissertation Topics To Choose An Impressive Title January 24, 2018 -->
21 Child Law Dissertation Topics To Write A Good Research Work January 24, 2018 -->
21 Business Law Dissertation Topics For Researchers to Explore January 23, 2018 -->
21 Dissertation Topics In Human Rights Law Worth Writing About January 23, 2018 -->
21 Sports Law Dissertation Topics To Kick Start Your Writing Process January 22, 2018 -->
20 LLM Dissertation Topics Relevant for the XXI Century
Law is such a vast sphere. It encompasses so many smaller branches such as commercial law, tort law, EU law, constitutional law, and many others. Besides that, an LLM dissertation requires great care in locating and citing sources. You have to evaluate these sources carefully so they back up your thesis.
For all these reasons, composing a good LLM dissertation topic is challenging, to say the least. Moreover, quality LLM thesis topics must be specific, examining each topic deeply enough to form a strong foundation for a substantive paper.
To help you, here are 20 possible topics for your LLM dissertation. We're sure you'll find here something to your liking! Feel free to adapt one of these topics and make it your own.
Is Freedom of Speech for the Press Truly in the Best Interest of the Public?
Explore the Principle of Non-Refoulement as It Applies to the Recent Crisis in Syria
Discuss the Changes in International Criminal Law in a Post 9/11 World
Is It Possible or Ethical to Legally Protect Trade Secrets?
Discuss How Societal Rules Regarding Land Tenure Affect the Availability of Housing in African Countries
A Study of the Effects of Insider Trading Law as It Affects Corporate Governance Norms in China
Are Anti-Bribery Laws Effective in Eliminating Corruption in an Economic System?
What Are the Sexual and Reproductive Rights of Women in Africa?
What Are the Pros and Cons of Instituting a "Bad Samaritan" Law?
Which Economic Model Is Preferable, the "Building Block" System of the EU or the "Rule of Reason" Model in the US?
Explore the Legal Implication of Employee Restructuring
What Is the Legal Status of the Employment Rights of Agency Workers?
Should Sex Offender Registries Be Made Public?
What Are Some of the Implications of Proposed Homicide Reform?
How Legal Binding Human Rights Treaties Are
Is It Possible to Fully Enforce the Digital Economy Act?
What Is an Appropriate Burden of Proof for Complainants in the Criminal Justice System?
Analyze the Principles of Offender Profiling and Its Legal Implications
Analyze "Certainty of Intention" Language as It Relates to Trusts
What Are the Challenges in Identifying the True Scope of a Crime?
The 21st century has brought all kinds of new concerns to the legal field. To make your dissertation more relevant and engaging, you want to incorporate some of the hot issues in today's legal landscape.
Coming up with a perfect LLM dissertation topic can feel like a lot of pressure, but there's no need to feel intimidated. These suggested topics will put you well on your way to crafting a brilliant dissertation which will not only build your own knowledge but also enlighten your readers as to the trends and issues that impact the 21st-century legal world.
Posted by Mike Sung
← 20 HRM Thesis Topics to Present All the Key Points a True Professional Should Keep in Mind
20 Linguistics Thesis Topics to Amaze Every Single Person in Class →
Free law study resources
No notifications.
Law Dissertation Topics
The law dissertation topics below were written by our expert writers, as a learning aid to help you with your studies. If you are looking for help with your law dissertation topic then we offer a comprehensive writing service provided by fully qualified academics in your field of study.
Law Dissertation Topic and Titles Service
Law Dissertation Topics & Related Services
Law dissertation topics (page 1), criminal law dissertation topics.
Example dissertation topic. Last modified: 25th Aug 2022
Here you will find a selection of 12 dissertation topics and ideas on criminal and evidence law. We have provided these law dissertation topics to help you....
Equity and Trusts Law Dissertation Topic Examples
Example dissertation topic. Last modified: 3rd Oct 2019
It is established law that, in order to establish a trust, the settlor must satisfy the three certainties: subject matter, intention......
Jurisprudence Dissertation Topic Examples
This page contains a selection of dissertation topics and ideas on jurisprudence. Feel free to use these topics to help you create your own......
International Commercial and Business Law Dissertation Topics
Here you will find a selection of 12 dissertation topics and ideas on competition, international commercial and business law. Please use these topics to help you create your own law dissertation topics......
International Law Dissertation Topics
We have collated for you a selection of 12 dissertation topics and ideas on European law, international and private international law. You are welcome to use these topics to help you create your own law dissertation topics......
Constitutional Law Dissertation Topics
This page contains a selection of 6dissertation topics and ideas on public, administrative and constitutional law for you. Please use these topics to help you create your own masterpiece......
Land, Housing & Equity Law Dissertation Topics
Here are a selection of example dissertation topics on land, housing & equity law for you. Please feel free to use these topics to help you......
Family Law Dissertation Topic Examples
The decision of K v K (2011) is indeed a landmark case which seized upon the opportunity to undertake a much-needed modernised approach......
Intellectual Property Law Dissertation Topic Examples
A trade secret is a company's particular method or product which enables it to acquire a special advantage over its competitors....
International Law Dissertation Topic Examples
It is undisputed that the Security Councils discretionary power to determine whether a threat to or breach of the peace exists......
Employment Law Dissertation Topics
We have put together a list of 10 dissertation topics and ideas on employment and equality law for you....
Public Law Dissertation Topic Examples
This study will critically examine the heated debate and controversial aspects surrounding the principle of the freedom of speech and the general notion that the press should be granted the freedom of expression as a result......
Medical Law Dissertation Topic Examples
As the curse of assisted suicide looms over Parliament, the debate has become increasingly heated in relation to whether or not it should be legalised....
Human Rights Law Dissertation Topic Examples
This section contains a selection of 12 dissertation topics and ideas on human rights and Immigration law....
Civil Litigation Dissertation Topic Examples
The development of the law on damages for psychiatric harm has attracted potent criticism which tends to focus upon its piecemeal......
Family Law Dissertation Topics
This page contains a selection of dissertation topics and ideas on family law. Please feel free to use these topics......
Company Law Dissertation Topic Examples
Here we have a selection of 10 dissertation topics and ideas on company & partnership law and environmental law......
Competition Law Dissertation Topic Examples
This study will conduct an analysis of competition laws of the EU, Japan and China, with particular focus horizontal agreements....
Commercial Law Dissertation Topic Examples
A central reason for the rise in corruption in the UK over the past years has been the failure of the government to incorporate regional......
Contract and Comparative Law Dissertation Topics
We have listed for you below 10 dissertation topics and ideas on contract and comparative law. Please feel free to use this information......
Tort Law Dissertation Topics
This law area has 12 dissertation topics and ideas on tort, intellectual property and media law. Please use this material to help you in your law studies and to help craft your very own dissertation topic....
Search our Law Dissertation Topics
Tip : If you can't find what you are looking for, try shortening your search phrase. E.g. "Salomon"
Related Services
Law services.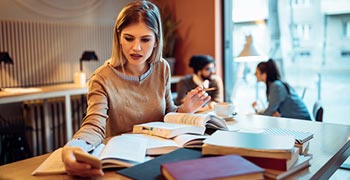 Law Essay Writing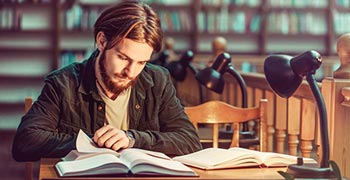 Law Assignment Writing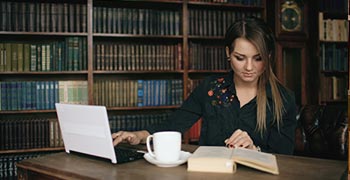 Law Dissertation Writing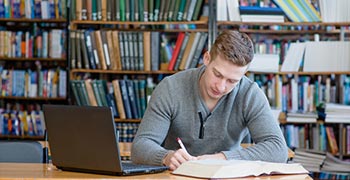 Dissertation Proposals
Search Support Articles
*You can also browse our support articles here >
15,000+ students realised their study abroad dream with us. Take the first step today
Meet top uk universities from the comfort of your home, here's your new year gift, one app for all your, study abroad needs, start your journey, track your progress, grow with the community and so much more.
Verification Code
An OTP has been sent to your registered mobile no. Please verify
Thanks for your comment !
Our team will review it before it's shown to our readers.
Dissertation Topics in Law for LLM Students
The last academic challenge before the completion of your postgraduate degree is a dissertation or thesis. Many students pursuing LLM are often confused while deciding the correct topic for the dissertation as it requires a lot of research. To help you with the dissertation this blog contains ideal law dissertation topics for LLM in India. Keep reading to know more!
This Blog Includes:
How to choose the best dissertation topic, advantages of choosing a good dissertation topic, criminal law dissertation topics, international law dissertation topics, family law dissertation topics, employment law dissertation topics, international commercial law dissertation topics, intellectual property law topics in dissertation, constitutional law topics in dissertation, sports law topics in dissertation, medical law topics in dissertation, commercial law dissertation topics, company law dissertation topics, tort law dissertation topics, eu law dissertation topics, the english legal system and constitutional and administrative law dissertation topics, other legal topics for dissertation.
A lot of research and hard work is required to decide what is a correct and valuable topic for the dissertation or thesis. It is seen in various students that before graduation the dissertation is the last hurdle in the way. It is advised to pursue a topic after valuable research and most importantly that goes with the student's interests.
Also Read: Dissertation Topics
There are an array of benefits when you choose a good and valuable dissertation topic. These advantages include:
This helps you in analysis of the topic and deep research.
Present you with a program to enhance your investigative skills .
In explaining your subject option, you should be prepared to show how your previous research experiences ended up with great knowledge.
You can find a degree of education useful for postgraduate research.
Also Read: Law Entrance Exams: India & Abroad
Criminal law is the body of law regulating crime and criminal activities in India. This proves to be an important topic and is interesting as well. Some of the criminal law dissertation topics are:
A significant Study of Struggle against Girls in India
Case debate on business trial in India
An analysis on Terrorism and Lawlessness Against Infants in India
A survey on Legislation against private terrorism in India
Significant Evaluation Of Death Cost In India
An Analysis of Juvenile Justice System and Order in India
The appearance of the group is in the criminal law process
The Root Elements of the Infant Mergers
White-Collar Crime Law in India
Criminology and Criminal Justice
Also Read: How to Write a Dissertation?
International law dissertation is another amazing topic where you can add your relevant thoughts. Some of the unique international law dissertation topics are:
What are the significant aspects of collective civil obligations in now's global order?
What are the causes that cause application of foreign order at the state standard also complex?
Figure out the very important issues encountered by establishing universal rules.
What are the effects of accelerated market restraints on people? Can such a thing be explained?
What are global challenges encountered by international businessmen, when installing service projects in third group societies?
What are the effects of letting offenders continue to their native land for action?
How seeing abuse as a foreign war case will change the position of African people?
What are the important challenges encountered by companies that are coming in the global travel industry from the ocean.
What universal rules regulate copy? How should this case be corrected?
Which governmental law of the UK is sufficiently sufficient to be carried out universally?
Also Read: What is a Dissertation? Meaning, Projects, Report Work
Some of the most important and unique family law dissertation topics are:
Separation case for father and female representatives of the group, makes it favour any particular gender or is it merely a sense
Matrimonial act and how it affects women who join without their permission. What is the attitude of decision about made mergers and how can one explain it in the court of decision
Residential part by step mothers and offspring, how goes on the case provide everybody has their got right and place
Youth insurance problems in the unified kingdom, which of the state shows to have very trouble with such arguments and why is it so
Adolescent abuse-is it important to discipline your children and youths? What is the perimeter between youth abuse and correcting your children for setting their limits
Internal disorder and its effect on the boy and female representatives personally, which of them picks up a greater claim in the mind of order and how can we get rid of that biasness
Protection problems for separated mothers, how goes on it go and what goes on the statute have to do about protection of the child for each mother
How looks at the proper form thing if a man is incapable to provide and provide his house owing to lack or scarcity of means
Long distance communications and their fair significance cut off from the spiritual and artistic attitudes
Minor job- what are we looking at to abolish it and how goes on our constitutional process set limits and provide that they are found
Also Read: Law Courses
Employment law dissertation enables you to craft perfect research on your thesis or dissertation. Some of the employment law dissertation topics are:
The link between trade and morality in the UK. An academic context.
A study of the relation between sports departments and their service contracts.
The effect of variation in the business decisions of the UK after starting the EU.
The task of infant employment regulations in the UK. How does the judiciary remain fighting developing youth employment?
The influence of civil responsibility service in UK regulations.
A study of the market association in the UK study of the business requirements and principles.
A provisional review of business decisions in the station waggon part of the UK and EU. Who gets the first job benefit and rights insurance systems?
An in-depth study of justice fees in the validities of UK legislation.
Also Read: All About PhD Thesis
Some of the international commercial law dissertations you can choose from are:
An assessment of the enemy-pollution bill in the UK. Its origins and effects on the state leaders.
A strategic study of the joint cloak and how the decision can pass through it.
The performance of UK legislation in affecting joint difficulties while preserving major human rights.
A symposium on the differences enveloping the purview of field 33 groups do 2006 in the UK
The effects of setting reasonable requirements for the principal's needs. How does the organisation do well under this?
An in-depth assessment of economic regulation programs at attending institutions in the UK.
The effect of UNCITRAL's performance on the unification of universal economic legislation in the UK.
Also Read: How to Write Acknowledgement for Dissertation?
Some of the catchy and interesting dissertation topics that you can choose as a dissertation topic for law assignment:
Scientific advances and present IP rule in India
IP rules and the safety of/on Internet
New patent statutes and digitalisation
Also Read: University of Law: Eligibility, Application, Courses & More
Here are some of the finest dissertation or thesis topics for constitutional law dissertation topics are:
Accident plans in India: A study
Legal exploitation and its interest: An assessment
Application of International cases in Indian Legal Structure
Able expression in virtual life and Indian Custom
Also Read: Dissertation vs Thesis
A constantly fascinating subject, sports provides a large range of fields and issues to judge from to create your analysis report. It can deal with universal order, national order, carrying out parties, power, and often better.
Here are some of the finest dissertation (thesis)points on Sports law:
Doping and Sports: National and International fair innuendo
Legalisation of speculating in India: Law and Cons
Handling sports organisations and their constitutional ramifications
Transgender animals and Indian Custom
Medical law dissertation is another great topic you can choose from, some of the medical law dissertation topics are:
Member retention: Fair experts and cons
Miscarriage in India: A global review
Made fertilisation: Provision of primary training to find out these matters
Supported suicide: Fair, honest and therapeutic ethics
Animal torture: A fair claim research
Commercial Law is one such topic where a wide area of study is to be covered because it cannot be described within a single legal jurisdiction. A commercial law dissertation often involves comparisons with other countries. Listed below are some topics for Commercial Law Dissertation:
A critical assessment of the international commercial arbitration system as a cost effective and efficient means to administer justice in commercial disputes
An assessment of security over personal property when it comes to the matter of possessory and non-possessory forms of security and other legal devices
An investigation of the emergence of new manifestations of international commercial law
A critical assessment of the passing of risk in the commercial law in England and Wales
A critical assessment of the future of consumer protection in England and Wales in the post Brexit era
There is a great scope of producing an effective Company Law Dissertation as it provides you with potential sources. From Companies Act 2006 to corporate governance, you have a lot of options to choose from. Listed below are some great Company Law Dissertation Topics:
A critical analysis of the shareholder versus stakeholder basis of corporate governance
Arguments for and against 'stakeholder theory' and to what extent are they still valid?
Should the OECD's Model Tax Convention on Income and on Capital 2010 be ratified into UK Law?
To what extent has Environmental Law merged together Vicarious and Corporate Liability
Is the English maintenance of the "internal management" model failing to bring company law in the 21st Century?
The word Tort comes from the Latin term tortuem which means "Wrong". In simple terms, Tort Law is supposed to address the civil wrongs done to a person, accidentally or incidentally. The victim/injured/aggrieved party is provided with compensation for the damages.
This area of law is one of the most important aspects of law study as it demonstrates the circumstances through which an individual is held accountable for another party's injury either done intentionally or omissions or even by accident. Listed below are some topics for a Tort Law Dissertation to make it easier for you to draft an effective dissertation:
Importance of foreseeability and policy in establishing a duty of care
Analysis of the rules regarding the recovery of economic losses in tortious actions
When it comes to matters of occupiers' liability under the Occupiers Liability Acts of 1957 and 1984 respectively, when is a trespasser not a trespasser?
Wrongful restraint of a man's liberty: Meaning, Defense and Remedy
Why might the duty of care afforded to children be considered to be a step too far regarding the recognition of tortious liability?
EU Law is considered as an expandable area of academic interest, particularly due to the UK's recent Brexit from the Union. There is a wide range of dissertation topics you can consider for a EU Law Dissertation, from UK's Brexit to the superiority of EU Law. Listed below are some great dissertation topics to start with your EU Law Dissertation:
Critical Analysis of the UK's separation from the EU.
Brexit and EU economy: How the UK's decision has affected EU trade.
An argument: Is EU Law actually superior?
Importance of the enforcement actions against EU Member States as part of the European law-making process.
How has the European Convention on Human Rights and Fundamental Freedoms of 1950 contributed to the recognition of human rights internationally?
The English Legal System and Constitutional and Administrative Law may be classified into 3 key areas-
The nature of the constitution may be considered in areas including, but not limited to, the recognition and application conventions and the rule of law.
Evaluation of the roles of the legislature, executive and parliament in the context of the recognition of the separation of powers, which could include legislation's passage through Parliament, the delegation of legislation, the relationship between Parliament, the crown and the Royal Prerogative, and the executive, legislative and judiciary's relationship.
Judicial Review including the basis for intervention, such as ultra vires and illegality, procedural irregularity, irrationality, proportionality, and the nemo judex rule.
A number of areas can be covered in this dissertation as the English Legal System and Constitutional and Administrative Law is quite different from other legal systems as the role of the judge differs in an adversarial system. The major difference is in how a trial is pursued. Some topics for an English Legal System and Constitutional and Administrative Law Dissertation are as mentioned below:
The role of natural justice in the UK Constitution
Are conventions still a valid part of the UK Constitution?
Is the Royal Prerogative an essential part of the British Constitution?
Are the current models of statutory interpretation fit for purpose, especially as the jurisprudence of the European Court of Justice (ECJ) and European Court of Human Rights (ECtHR) infer a more active approach for judges?
In what ways will the relationship between constitutional and administrative law in England and Wales be affected by Brexit?
Some of the other legal topics you can choose for your dissertation are:
Handgun cases in India: Provision of a different Structure
Animal investigation: Order in India
Wire advertising and constitutional structure
Joint Civil Power and change
Moral orders and cases in producing societies
Men investigations and Indian constitutional practice
Improvement of infants and proper conflict
Grab the expert assistance of Leverage Edu student counsellors to kickstart your admission and application process to study in the UK in 2022. Call us immediately at 1800 57 2000 for a free 30-minute therapy consultation.
dissertation
dissertation vs thesis
law courses
law in india
Team Leverage Edu
Leave a Reply Cancel reply
Save my name, email, and website in this browser for the next time I comment.
Contact no. *
How would you describe this article ?
Please rate this article
We would like to hear more.
Have something on your mind?
Connect With Us
15,000+ students realised their study abroad dream with us. take the first step today..
Resend OTP in
Need help with?
Study abroad.
UK, Canada, US & More
IELTS, GRE, GMAT & More
Scholarship, Loans & Forex
Country Preference
New Zealand
Which English test are you planning to take?
Which academic test are you planning to take.
Not Sure yet
When are you planning to take the exam?
Already booked my exam slot
Within 2 Months
Want to learn about the test
Which Degree do you wish to pursue?
When do you want to start studying abroad.
January 2023
September 2023
January 2024
What is your budget to study abroad?
Make your study abroad dream a reality in January 2022 with
India's Biggest Virtual University Fair
Essex Direct Admission Day
Why attend .
Don't Miss Out

Law Dissertation Topics
Published by Alaxendra Bets at January 9th, 2023 , Revised On January 9, 2023
Introduction
Law dissertations can be demanding because of the need to find relevant regulations, cases, and data to address the research problem successfully. It is of utmost importance to critically examine facts before framing the  research questions .
Selection of the most appropriate legal terms and legal authorities, whether online or in print, can be challenging especially if you have not tackled a law dissertation project before.
To help you select an intriguing law  dissertation  topic,  our expert writers have suggested some issues in various areas of law, including trust law, EU law, family law, employment and equality law, public law, tort law, intellectual property rights, commercial law, evidence, and criminal law, and human rights and immigration law.
These topics have been developed by PhD-qualified writers of our team , so you can trust to use these topics for drafting your dissertation.
Review step by step guide on how to write your own dissertation  here.
You may also want to start your dissertation by requesting  a brief research proposal  from our writers on any of these topics, which includes an  introduction  to the topic,  research question , aim and objectives ,  literature review  along with the proposed  methodology  of research to be conducted.  Let us know  if you need any help in getting started.
Check our  dissertation examples to get an idea of  how to structure your dissertation .
Review the full list of dissertation topics for 2022 here.
2022 Law Dissertation Topics
Topic 1: the role of international criminal laws in reducing global genocide.
Research Aim: This study aims to find the role of international criminal laws in reducing global genocide. It will be an exploratory study identifying the explicit and implicit effects of international criminal laws on the worldwide genocide. It will analyse different incidents of international genocide and find out how international criminal laws played a positive role to reduce these incidents. Lastly, it will recommend possible changes in the international criminal laws to effectively mitigate global genocide. And it will be done by comparing criminal laws of world-leading powers to reduce genocide.
Topic 2: Impact of Anti-Racism Employment Laws on Organisational Culture- A Comparative Study on the Anti-Racism Employment Laws in the US and Canada
Research Aim: This research aims to find the impact of anti-racism employment laws on the organisational culture in the US and Canada in a comparative analysis. It will identify the change in employees' behaviour after implementing anti-racism laws. Moreover, it will find whether employees gleefully welcomed these laws or showed resistance. And how do these laws affect the organisations' performance that strictly implemented them?
Topic 3: Globalization, international business transactions, and commercial law- A perspective from literature.
Research Aim: Students and practitioners can find the law of international business transactions as a subfield within a broader field of international commercial law to be somewhat amorphous.
This study will explain the impact of globalization on international business transactions and commercial law by establishing some necessary links between the study of transnational business law and related fields of international studies. This study also aims to address theories about foreign business regulation, such as the idea that it is free of power politics. For the collection of data existing literature will be studied. And the methodology of this research will rely on existing previous literature.
Topic 4: Investigating the impact of competition law on the businesses in the UK- Post Brexit
Research Aim: This study aims to investigate the impact of competition laws on businesses in the Post-Brexit UK. The proposed study will not only analyze the performance of the businesses with the current competition laws. But also analyze the impact of possible changes in competition laws on the businesses in the post-Brexit UK. And it will also incorporate the possible difference of changes in competition laws in deal, no-deal, hard deal, and soft deal scenarios. This way of individually analyzing the difference of competition laws due to the status of the UK's deal with the EU will give better insights into how businesses will be affected by these laws in the post-Brexit UK.
Topic 5: A comparison between Islamic and contemporary laws against rape. Which law is the most effective in preventing this horrific crime?
Research Aim: Since several years, marital and non-marital relations in Muslim majority countries have been a source of controversy. Under Islamic law, it is strictly forbidden for a Muslim, or even non-Muslim to engage in illicit sexual relations with the opposite gender under any situation. The current study will help us understand the concepts presented in Islamic laws about rape cases. In this context, a comparative analysis of Islamic and contemporary law will be explained. It will also identify efficient and effective strategies to prevent this horrific crime.
Law Dissertation Topics 2021
Topic 1: the legal implications of the covid-19 pandemic on canadian immigration and the way forward..
Research Aim: This study will focus on how the Canadian government benefits from resources accrued from immigration, the impact of COVID-19 on Canadian Immigration, the current legislation on immigration, the effects of COVID-19 on the immigration law, the possible amendments that could help cushion the impact and the way forward.
Topic 2: Effect of COVID-19 on the United States Immigration policies; an assessment of International Legal agreements governing pandemic disease control and the way forward.
Research Aim: This research will focus on the pandemic's effect on immigration policies in the United States. It also suggests the required steps based on the laws that regulate government acts during an outbreak of a pandemic.
Topic 3: Creating legal policies in preparedness for the global pandemic; lessons from COVID-19 on Canadian immigration policies.
Research Aim: This research will focus on how the COVID-19 pandemic hit the world and how most countries seemed unprepared. Historical background of the flu pandemic can also be made to assess how the world overcame the pandemic. And the need for the Canadian government or any other country you wish to choose can prepare for a global pandemic by creating legal policies that could help prepare ahead for such a period, such as policies on scientific research and funding.
Topic 4: The need for uniformity of competition law and policy in Gulf Cooperation Council Countries; An approach to the European Union standard.
Research Aim: This research will focus on the Gulf Cooperation Countries and their current legislation on competition law and its implications. Countries under the European Union's competition law, the legal implications, and the need to consider such a part.
Topic 5: The need for competition law and policy enforcement; An analysis of the Gulf Cooperation Council Countries.
Research Aim: This research focuses on the Gulf Cooperation Council Countries' competition laws and their enforceability. It analyses the benefits of enforcing the competition law and looks at the European Union uniformed laws and its benefits. It looks into the various countries, how the competition law currently works, and how it can affect each country's economy in a better way or adequately enforced.
Topic 6: Provisions of the law on rape, the need to expand its coverage on the misuse of its provisions, and false accusations.
Research Aim: This research will focus on the law's present provisions on rape and rape victims and the recent false accusations.
Topic 7: Summary dismissal of workers during the COVID-19 pandemic, the legal implications under the labour law, and the way forward. The case study of Nigeria
Research Aim: This research will focus on the statistics of people who were summarily dismissed during the COVID-19 pandemic based on natural occurrences, provisions of the law against summary dismissal, and its enforcement, and how this can be cushioned against future events. The need to expand the labour law to cover similar situations for the protection of workers.
Topic 8: A legal assessment of the settlement of international disputes through the peaceful process and its effectiveness
Research Aim: This research focuses on the mode of dispute settlement in the international community, assessment of international laws and treaties on peaceful settlement of conflicts among countries of member states, the methods of dispute settlements, its strengths and weaknesses, and the need to improve the current mechanisms of peaceful settlement in the international community.
Topic 9: The protection of minority shareholders and the majority shareholders' power in Companies, a critical analysis of the Nigerian Companies and Allied Matters Act provisions.
Research Aim: This research will focus on the law's provisions on protecting minority shareholders in companies and the majority shareholders' power. How effective are these provisions in protecting the minorities against the management of the majority shareholders and the way forward
COVID-19 Law Research Topics
Topic 1: law during the time of the coronavirus crisis.
Research Aim:  This study will analyse the role of law and order during COVID-19.
Topic 2: Legal policies and issues during COVID-19
Research Aim: This study will focus on the legal policies issued during the COVID-19 across the world. Challenges faced by the public and government during the lockdown will also be addressed.
Topic 3: The role of cops during COVID-19
Research Question: This study will highlight the role of cops in combatting COVID-19 and ensuring public health safety. It'll also focus on the risk and challenges they come across and how to overcome those challenges.
Topic 4: Justice during COVID-19
Research Aim: The entire world has been paused during the lockdown situation. This study will investigate the mode of trials, court sessions, and justice during the coronavirus pandemic.
Topic 5: Health guidelines and social distancing
Research Aim: This study will reveal the WHO's health and safety guidelines.
Topic 6: Guidelines for transport, educational institutions, business sectors, and hospitals during the Coronavirus pandemic
Research Aim: This study will focus on reviewing the guidelines issued by the government for various public gathering places such as transport, educational institutions, business sectors, and hospitals during the Coronavirus pandemics.
Topic 1: World Bank developmental projects and greater accountability
Research Aim: Examine communities impacted by development operations under the World Bank Development project schemes using the project law model to understand the lack of participation and successful influence of these communities to improve accountability and good governance.
Topic 2: The right to bear arms: Rethinking the second amendment
Research Aim: Gun control and the right to bear arms has been an ever-evolving web discourse in the United States. The research aims at analysing how gun control laws have changed in the USA since specifically focusing on the 2nd Amendment and its original framework.
Topic 3: Rethinking the international legal framework protecting journalists in war and conflict zones.
Research Question: Is the current legal framework still appropriate for protecting journalists in today's conflict zones? Research Aim: The primary body of law that is set out to protect journalists includes the Geneva Conventions and their additional Protocols. However, since the time they have been drafted and decades after, there have been conspicuous changes to the way warfare is conducted. It is imperative to examine this body of law in order to improve it as journalists have now become prime targets in war zones and conflict areas because of their profession.
Topic 4: A critical analysis of employment law of disabled individuals in the UK and what new policies can be integrated to increase its efficiency.
Research Aim: Employment or labour law has always been under the limelight. Many critiques and researchers have proposed different amendments to the existing law pertaining to labour and employee. The main aim of the research is to critically analyse the employment law of disabled individuals in the UK along with effective recommendations that need to be made in order to make the existing law more efficient and effective.
Topic 5: A critical evaluation of racial discrimination laws in developed countries and how it impacts the workplace environment
Research Aim: Racial discrimination has always been a controversial issue in almost every part of the World. However, many developed countries (companies) face severe racial discrimination issues that directly impact their name and brand value. Therefore, this research provides a critical evaluation of the racial discrimination laws, particularly in developed countries. Moreover, the research will be focusing on how racial discrimination laws are impacting the workplace environment.
Topic 6: A comparative analysis of legislation, policy, and guidelines of domestic abuse between UK and USA.
Research Aim: Domestic laws basically deal with and provide criminal rules for punishing individuals who have physically or emotionally harmed their own family members. It has been found out that many domestic cases of abuse are not reported to the concerned authority. Due to this reason, the main focus of the research is to conduct a comparative analysis of legislation, policy, and guidelines of domestic abuse between the UK and the USA and how effective both the countries have been to minimise domestic abuse.
Topic 7: Analyzing the negative impact of technology in protecting the intellectual property rights of corporations.
Research Aim: Intellectual property has gained significant importance after the emergence of counterfeit products coming from different parts of the world. It has been found out that many factors have motivated the sale of counterfeit products. Therefore, this research aims at analysing the negative impact of technology in protecting the intellectual property rights of products and corporations.
Topic 8: A critical assessment of the terrorism act of 2010 and its impact on Muslims living around the globe.
Research Aim: Since the incident of 9/11, the entire world has been under the pressure of terrorism activities, especially Muslims living around the world. Therefore, this research intends to critically assess the terrorism act of 2010 and its impact on Muslims living around the globe.
Trust Law Dissertation Topics
The trust law requires the settler to meet the three certainties, including the object, intention, and subject matter. As posted to a moral obligation or mere gift, confidence of choice can be best described as clarity of purpose. Some interesting dissertation topics in the field of trust law  are listed below:
To investigate the attitude of the courts to trusts supporting political agendas.
To identify and discuss principles on which half-secret and full secret trusts are enforced? Does a literature review highlight circumstances where it is essential to consider whether such beliefs are constructive and express?
The role and impact of trust law as asset portioning and fiduciary governance
From law to faith: Letting go of secret trusts
Critical analysis of the statement "Traditionally, equity and the law of trusts have been concerned with providing justice to balance out the rigour of the common law" regarding modern equity development/operation.
Should the assumption of resulting trusts and progression be abolished in this modern age? A critical review of the literature
A critical examination of the courts' concern of financial reward in the context of "trustee powers of investment"
Does the doctrine of cypress do justice to the intentions of the testator?
The impact of the decision of Harrison v Gibson on the law of the clarity of intention?
The approval of trustees in the Zimbabwean law of trusts
Want more?   Read this.
How Can Research Prospect Help?
Research Prospect writers can send several custom topic ideas to your email address. Once you have chosen a topic that suits your needs and interests, you can order for our dissertation outline service which will include a brief introduction to the topic, research questions , literature review , methodology , expected results , and conclusion . The dissertation outline will enable you to review the quality of our work before placing the order for our full dissertation writing service!
European Law Dissertation Topics
European law has recently attracted wide attention from the academic world, thanks to the growing influence of European Law on administrative law in EU members. It should be noted that every aspect of life in European states is significantly affected by European law, and therefore this area of research has gained tremendous popularity. Some exciting and specific research areas are given below:
A critical review of the European anti-discrimination Law
To investigate the economics and history of European Law.
An investigation of the European human rights law
Investigating the impact of "Freedom of Speech" on the German economy
Investigating the impact of immigration laws on the German economy
How the French parliamentary sovereignty has been affected by the European Union
Uniform interpretation of European patent law with a unique view on the creation of a standard patent court
The impact of European consensus in the jurisprudence of the European court of human rights
The impact of the European convention on human rights on the international human rights law
A critical analysis of the tensions between European trade and social policy
To investigate the European Union's enforcement actions and policies against member countries.
European Laws amidst the Brexit process
Read this Article.
Family Law Dissertation Topics
A wide range of topics are covered under the field of family law and the law of children. Essentially, this area of law takes into consideration the registration of marriages, statutory rights concerning marriage, the effects of a decree, void and voidable marriages, the impact of the Human Rights Act, the legal stature of unmarried and married individuals, and the case for reform of UK family law . Other research areas include enforcing financial responsibilities in the Magistrates court, enforcing the arrears of maintenance payments, the award of maintenance, enforcing financial obligations to children or a child, financial orders for children, and the Child Support Act. An extremely intriguing area of law that has gained tremendous popularity in the modern era, some specific  dissertation topics  in this area of law studies are listed below:
Investigating therapeutic and theoretical approaches to deal with spouse abuse in light of the UK government's latest research on domestic violence
Unmarried fathers' access to parental responsibility – Does the current law enforce rights and responsibilities towards children?
To study the criminal justice process involving a child witness.
The children's right to participation – Rhetoric or Reality? – A critical review of literature from the past two decades
To study the position of unmarried fathers in the UK.
Does the UK Family law need a major reform?
A critical review of the rights of married women in real estate
Child welfare and the role of local authorities
To study the legal and social foundations of parenting, civil partnership, and marriage.
To examine whether the Child Support Act has positively influenced child maintenance?
"Complete this short online form and provide as much information as possible to receive instant quotes from our writers specialising in your area of research."
Employment Law Dissertation Topics
Employment and equality law governs the relationship between the government, trade unions, employers, and employees.  Employment and equality law in the UK is a body of law that prevents bias and negative attitudes towards someone based on their ethnicity or race rather than work skills and experience. Some interesting dissertation topics  in this area of law are below:
A critical investigation of the right to fair labor practices in the United Kingdom
To determine the job's inherent requirements as a defence to unfair discrimination or a claim – A comparison between the United Kingdom and Canada.
The role of the South African Labour Relations Act in providing unhappy staff sufficient protection against unfair dismissals and discrimination at the workplace
To investigate the impact of HIV/AIDS on employees' lives with a focus on unfair dismissal and discrimination.
To assess ethnic discrimination in the European Union: Derogations from the ban on discrimination – Sexual harassment – Equal pay for equal value work.
To study the international employment contract – Regulation, perception, and reality.
To identify and discuss challenges associated with equality at work.
A study of the legal aspects of the relationship between employer and employee
How influential is the role of trade unions in English employment law?
A critical review of discrimination policies in the UK
Order a Proposal
Worried about your dissertation proposal? Not sure where to start?
Choose any deadline
Plagiarism free
Unlimited free amendments
Free anti-plagiarism report
Completed to match exact requirements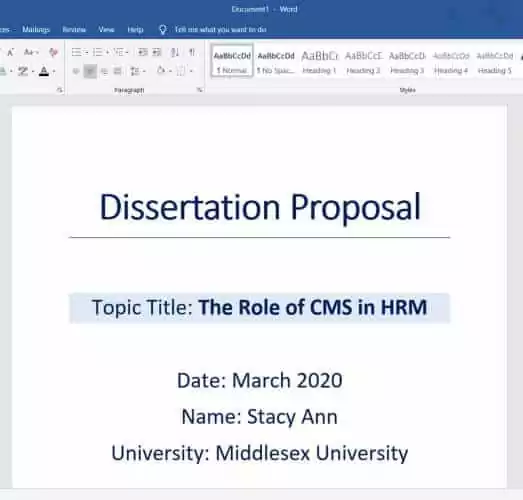 Commercial Law Dissertation Topics
Commercial law, also known as business law, is the whole body of substantive jurisprudence applicable to the conduct, relations, and rights of sales, trade, merchandising, and businesses and persons associated with commerce. Important issues of law covered by commercial law include real estate, secured transactions, credit transactions, bankruptcy, banking, and contracts. An intriguing area of law within the UK, specific topics for your law dissertation are listed below:
The impact of legislation for the regulation of investments services with EU economic area on the EU financial services market
Handling regulatory involvement incorporates organisational structure and strategy.
A study of convergence and complementarities concerning international corporate governance
How drafting and diffusion of uniform norms can help to harmonise the law of international commercial arbitration?
Convergence and adaption in corporate governance to transnational standards in India
A critical review of the international commercial arbitration system
Analysing the international commercial law on risk transfer
The role of the tripartite financial system in the UK on economic development
A comparative analysis of European contract law, international commercial contracts law, and English commercial contracts law
Is the European contracts law meeting the needs of the commercial community?
A critical review of anti-corruption legislation in the UK
The problems of director accountability in the UK and the impact of soft and hard law on corporate governance
Criminal and Evidence Law Dissertation Topics
Criminal law  can be defined as a system of law dealing with the punishment of criminals. Criminal evidence, on the other hand, concerns evidence/testimony presented in relation to criminal charges. Evidence can be presented in various forms in order to prove and establish crimes. A wide array of topics can be covered in this subject area. To help you narrow down your research focus, some  interesting topics  are suggested below:
The politics of criminal law reform with a focus on lower-court decision making
To understand and establish the historical relationship between human rights and Islamic criminal law
Investigating the rights of victims in internal criminal courts
The efficacy of the law of rape in order to prevent misuse by bogus victims and to protect rightful victims
To assess the criminal law's approach to Omissions
To investigate the issues associated with the identification of the distribution, extent, and nature of the crime
A critical review of the Bad Samaritan laws and the law of omissions liability
How international criminal law has been significant influenced by the "war on terrors"?
The efficacy of modern approaches to the definition of intention in International criminal law
The efficacy of the law of corporate manslaughter
Company Law Dissertation Topics
Company law, also known as the  law of business associations , is the body of law that deals with business organisations and their formation, registration, incorporation, governance, dissolution, and administration. Some suggestions for company law dissertation topics are listed below:
Developing equity markets in growing economies and the importance of corporate law
A critical review of English company law and its effects on member workers and creditors
To investigate the essential aspects of corporate law.
To study business responsibilities for human rights.
Identifying disparities in corporate governance – Theories and Realities
The external relations of company groups in Zambian Corporate law
To study corporate governance practices concerning the minority stakeholders.
Establishing and evaluating arguments for and against "stakeholder theory."
The importance of non-executive directors in the British corporate legal system
Investigating the regulation of the UK public company
Hire an Expert Writer
Orders completed by our expert writers are
Formally drafted in academic style
Free Amendments and 100% Plagiarism Free – or your money back!
100% Confidential and Timely Delivery!
Appreciated by thousands of clients. Check client reviews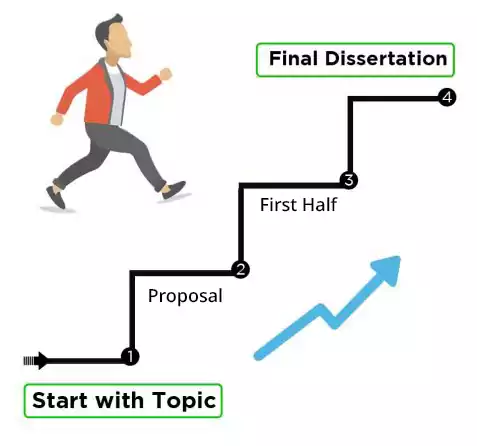 Intellectual Property and Tort Law Dissertation topics
All forms of legal injury are dealt with under the subject area of tort law. Essentially, tort law helps to establish the circumstances whereby a person may be held responsible for another person's injury caused by either accident on intentional acts. On the other hand, intellectual property covers areas of law such as copyright, patents, and trademark. Trademark dissertation topics trademarks directive, trademarks act, infringement of trademarks such as revocation, invalidity, and the use of similar marks. Some interesting dissertation ideas and topics  of tort law and intellectual property are suggested below to help your law studies.
The efficacy of intellectual property rights in the UK under influence of European Law
The efficacy of UK copyright law concerning the needs of rights users and holders
The impact of intellectual property right on economic development
To investigate the right of confidence in the UK
Does the trademark law ensure sufficient protection in England?
The impact of European Law on intellectual property rights in the UK
The end of the road for loss of a chance?
To assess the success ratio of psychiatric injury claims in the UK
Should a no-fault system be implemented into UK law or should the law of negligence apply to personal injury claims?
A critical review of economic loss in 21 st century tort law
Human Rights and Immigration Law
The primary objective of human rights and immigration law is to ensure and protect human rights at domestic, regional, and international levels. With the world becoming a global village, human rights and immigration laws have attracted significant attention from academicians and policymakers. Some interesting law dissertation topics in this subject area are suggested below:
To assess the efficacy of the common European Asylum system in terms of immigration detention.
A historical analysis of Britain's immigration and asylum policies
A critical analysis of immigration policy in Britain since 1990
A critical analysis of the right of the police and the public right to protest under PACE 1984
The right of prisoners to vote under the European law of human rights
Arguments for and against the death penalty in English Law with a focus on human rights treatise
A critical analysis of the right to private life and family for failed asylum seekers
The impact of UK immigration policies on the current education industry
How beneficial the points system has really been in regards to create a cap in the British immigration system
To study the impact of privatisation on immigration detention and related functions in the UK.
More Human Rights Law Dissertation Topics
Pandemic Law Dissertation Topics
Coronavirus, also known as the Covid-19, has become the most trending topic in the world since the outbreak of the Covid-19 pandemic that started in China. Here are some interesting Corona Virus or Covid 19 Pandemic Law topics that you can consider for your law dissertation.
Co-parenting in the coronavirus pandemic: A family law scholar's advice
How San Diego law enforcement operated amid Coronavirus pandemic
Pandemic preparedness in the workplace and the British with disabilities act
Why In a pandemic, rumors of martial Law fly despite reassurances
Investigating About the ADA, the Rehabilitation Act, and COVID-19
Resources to support workers in the UK during the Coronavirus pandemic
Coronavirus (COVID-19) Pandemic:
A legal perspective
Navigating the Coronavirus Pandemic
Coronavirus Pandemic (COVID-19) and employment laws in the UK going forward
Coronavirus Pandemic (COVID-19) and employment laws in the US going forward
Coronavirus Pandemic (COVID-19) and employment laws in Australia going forward
More Law Dissertation Topics
A critical analysis of the employment law of disabled individuals in the UK and what new policies can be integrated to increase its efficiency
A critical evaluation of racial discrimination laws in developed countries and how it impacts the workplace environment
A comparative analysis of domestic abuse with the legislation, policy, and domestic abuse guidelines between the UK and USA.
Analysing the negative impact of technology in protecting the intellectual property rights of corporations.
A critical assessment of the terrorism act of 2010 and its impact on Muslims living around the Globe.
Hire an Expert Plagiriasm Checker
Uk's best academic support services. how would you know until you try, important notes:.
As a law dissertation student looking to get good grades, it is essential to develop new ideas and experiment with existing law dissertation theories – i.e., to add value and interest in the topic of your research.
The field of law dissertation is vast and interrelated to many other academic disciplines like civil engineering ,  construction ,  project management , engineering management , healthcare , mental health , artificial intelligence , tourism , physiotherapy , sociology , management , project management , and nursing . That is why it is imperative to create a project management dissertation topic that is articular, sound, and actually solves a practical problem that may be rampant in the field.
We can't stress how important it is to develop a logical research topic based on your fundamental research. There are several significant downfalls to getting your case wrong; your supervisor may not be interested in working on it, the topic has no academic creditability, the research may not make logical sense, and there is a possibility that the study is not viable.
This impacts your time and efforts in writing your dissertation as you may end up in the cycle of rejection at the initial stage of the dissertation. That is why we recommend reviewing existing research to develop a topic, taking advice from your supervisor, and even asking for help in this particular stage of your dissertation.
While developing a research topic, keeping our advice in mind will allow you to pick one of the best law dissertation topics that fulfill your requirement of writing a research paper and add to the body of knowledge.
Therefore, it is recommended that when finalising your dissertation topic, you read recently published literature to identify gaps in the research that you may help fill.
Remember- dissertation topics need to be unique, solve an identified problem, be logical, and be practically implemented. Please look at some of our sample law dissertation topics to get an idea for your dissertation.
How to Structure your Law Dissertation
A well-structured dissertation can help students to achieve a high overall academic grade.
A Title Page
Acknowledgements
Declaration
Abstract: A summary of the research completed
Table of Contents
Introduction : This chapter includes project rationale, research background, key research aims and objectives, and the research problems. An outline of the structure of a dissertation can also be added to this chapter.
Literature Review : This chapter presents relevant theories and frameworks by analysing published and unpublished literature available on the chosen research topic to address research questions . The purpose is to highlight and discuss the selected research area's relative weaknesses and strengths while identifying any research gaps. Break down the topic, and binding terms can positively impact your dissertation and your tutor.
Methodology : The data collection and analysis methods and techniques employed by the researcher are presented in the Methodology chapter which usually includes research design , research philosophy, research limitations, code of conduct, ethical consideration, data collection methods and data analysis strategy .
Findings and Analysis : Findings of the research are analysed in detail under the Findings and Analysis chapter. All key findings/results are outlined in this chapter without interpreting the data or drawing any conclusions. It can be useful to include graphs, charts and tables in this chapter to identify meaningful trends and relationships.
Discussion and Conclusion : The researcher presents his interpretation of the results in this chapter, and states whether the research hypothesis has been verified or not. An essential aspect of this section is establishing the link between the products and evidence from the literature. Recommendations with regards to implications of the findings and directions for future may also be provided. Finally, a summary of the overall research, along with final judgments, opinions, and comments, must be included in the form of suggestions for improvement.
References : Make sure to complete this by your University's requirements
Bibliography
Appendices : Any additional information, diagrams, and graphs used to complete the dissertation but not part of the dissertation should be included in the Appendices chapter. Essentially, the purpose is to expand the information/data.
About Research Prospect Ltd
Research Prospect is the world's most trusted academic writing service that provides help with Dissertation Proposal Writing , PhD Proposal Writing , Dissertation Writing , Dissertation Editing, and Improvement .
Our team of writers is highly qualified. They are experts in their respective fields. They have been working for us for a long time. Thus, they are well aware of the issues and the trends of the subject they specialise in.
Free Dissertation Topic
Phone Number
Academic Level Select Academic Level Undergraduate Graduate PHD
Academic Subject
Area of Research
You May Also Like
Need interesting and manageable Environmental Engineering dissertation topics? Here are the trending Environmental Engineering dissertation titles so you can choose the most suitable one.
Need interesting and manageable Engineering Management dissertation topics or thesis? Here are the trending Operations Marketing dissertation titles so you can choose the most suitable one.
Pick from our top 50 taxation dissertation topic ideas varying from laws in taxation to the effects of tax evasion to help you in your taxation dissertation
Ready to place an order?
Useful links, learning resources.

COMPANY DETAILS

Criminal Law Assignment Help
Taxation Law Assignment Help
Business Law Assignment Help
Contract Law Assignment Help
Civil Law Assignment Help
Land Law Assignment Help
Tort Law Assignment Help
Company Law Assignment Help
Employment Law Assignment Help
Environmental Law Assignment Help
Commercial Law Assignment Help
Criminology Assignment Help
Corporate Governance Law Assignment Help
Constitutional Law Assignment Help
Operations Assignment Help
HRM Assignment Help
Marketing Management Assignment Help
4 Ps Of Marketing Assignment Help
Strategic Marketing Assignment Help
Project Management Assignment Help
Strategic Management Assignment Help
Risk Management Assignment Help
Organisational Behaviour Assignment Help
Business Development Assignment Help
Change Management Assignment Help
Consumer Behavior Assignment Help
Operations Management Assignment Help
Public Relations Assignment Help
Supply Chain Management Assignment Help
Conflict Management Assignment Help
Environmental Assignment Help
Public Policy Assignment Help
Childcare Assignment Help
Business Report Writing Help
Pricing Strategy Assignment Help
Corporate Strategy Assignment Help
Managerial Accounting Assignment Help
Capital Budgeting Assignment Help
Accounting Assignment Help
Cost Accounting Assignment Help
Financial Accounting Assignment Help
Corporate Finance Assignment Help
Behavioural Finance Assignment Help
Financial Ethics Assignment Help
Financial Management Assignment Help
Financial Reporting Assignment Help
Forensic Accounting Assignment Help
International Finance Assignment Help
Cost-Benefit Analysis Assignment Help
Financial Engineering Assignment Help
Financial Markets Assignment Help
Private Equity and Venture Capital Assignment Help
Psychology Assignment Help
Sociology Assignment Help
English Assignment Help
Political Science Assignment Help
Arts Assignment Help
Civil Engineering Assignment Help
Computer Science And Engineering Assignment Help
Economics Assignment Help
Climate Change Economics Assignment Help
Java Assignment Help
MATLAB Assignment Help
Database Assignment Help
PHP Assignment Help
UML Diagram Assignment Help
Web Designing Assignment Help
Networking Assignment Help
Chemistry Assignment Help
Biology Assignment Help
Nursing Assignment Help
Biotechnology Assignment Help
Mathematics Assignment Help
Assignment Assistance
Assignment Help Online
Cheap Assignment Help
Assignment Paper Help
Solve My Assignment
Do My Assignment
Get Assignment Help
Urgent Assignment Help
Write My Assignment
Assignment Provider
Quality Assignment Help
Make My Assignment
Online Assignment Writers
Paid Assignment Help
Top Assignment Help
Writing Assignment For University
Buy Assignment Online
All Assignment Help
Academic Assignment Help
Assignment Help Tutors
Student Assignment Help
Custom Assignment Writing Service
English Essay Help
Law Essay Help
Management Essay Help
MBA Essay Help
History Essay Help
Literature Essay Help
Online Essay Help
Plagiarism Free Essay
Write My Essay
Admission Essay Help
TOK Essay Help
Best Essay Writing Service
Essay Assignment Help
Essay Writers Online
Professional Essay Writers
Academic Writing
Homework Help
Dissertation Help
University Assignment Help
College Assignment Help
Research Paper Writing Help
Case Study Help
Coursework Help
Thesis Help
PowerPoint Presentation Service
Job Openings
Top 75 Corporate Governance Law Dissertation Topics to Look Forward to in 2021
October 5, 2021 October 5, 2021
Corporate governance laws primarily refer to the code of conduct which is rightly meant for the safe, progressive, and successful operation of global business corporations. These laws and policies are framed to monitor their activities and guide the businesses to act responsibly and offer their contribution to the betterment of the people and the overall society. As the idea of corporate governance has emerged, the area and scope for research have increased tremendously. That is the reason why, when it comes to the assignment help requirements of the students of corporate governance law, they prefer to hire the expert guidance to answer all their law homework queries.
GET HELP INSTANTLY Place your order to get best assignment help
(since 2006)
The dissertation topics on the laws of corporate governance help the students to get familiar with the latest developments in the field of corporate law. When it comes to the assignment writing requirements related to the students, then somehow the needs to avail external professional intervention becomes inevitable. The assignment writing services accessed with premium quality at best prices is one of the smartest bets that we can make when it comes to the submission of trusted law homework assuring quality grades well within the deadline. But for the students who prefer to attend their law homework themselves, we are gladder to help students in every possible way we can.
Introduction
Being the most prominent and respected online assignment help agency for legal courses, we try to help our students in numerous ways, even by going ahead of the traditional call of duty. We offer free advice to our students on fast and highly responsive support channels. We do share with them the latest tips and techniques to reach for a workable solution to their daily assignment writing needs. Besides, recommending them with the right dissertation assignment topic to immediately kickstart their work is also a prudent way to serve our students for free.
Here, in this blog, we are going to throw some light on your topic selection requirements related to law assignment help . Our researchers have drafted the most comprehensive list of law assignment topics covering the legal ramifications of the corporate world to meet the academic requirements of the students from all parts of the globe. Our sole objective is to help our students to save their time and energy and beginning to work upon the topic right away. In case there is requirement of writers to attend the entire homework in the most professional sense, then that can also duly be arranged online at the most competitive rates of all time.
Are you struggling to draft the right framework of your homework assignment? We strongly suggest you to reach the below article to come across assignment writing tools and software that can help you with effective paraphrasing and plagiarism-free submission.   
Must read: top 4 powerful online tools for meticulous assignment writing.
The following is the list of dissertation assignment topics related to corporate governance law that can offer you the dissertation help to resolve all topic selection dilemma. Let us look at them one by one –
The assessment of corporate governance policies and practices post 2008 financial crisis
An integrated approach to the best practices of the corporate governance in developing world
An organised and methodical review of the effective corporate governance laws and the prime reason for their support
Elaborate the competence of the corporate governance laws in a state-owned enterprise
How the style of management is dependent upon the present corporate governance law practices?
How effectively can corporate governance laws help prevent economic problems?
What are the best ideas to improve corporate performance laws of a specific enterprise, organisation or company?
The influence of corporate governance laws on the earnings in the markets of Africa
The influence of the corporate governance laws and their implementations on the financial success of the largest corporations in the development of financial systems
List out all the main business principles in the field of corporate governance
The new models and their respective roles in the field of ownership structure for the enhancement of corporate business performance
The policies of corporate social responsibility and how corporate governance laws impact the same
The relationship between external auditor turnover and corporate governance laws
What are the prominent reasons behind international recession within a nation? Define the function of corporate governance laws in the process
What influence does the present corporate governance laws create on the internal relationship between the managers and subordinates of a company?
The assessment of corporate governance laws and their practices after xxx years
The corporate governance laws and the accountability of the CEO: A US case study
How do the 'behind the scene' investors influence the corporate governance
The impact of institutional investors, CEO accountability and tax avoidance: How corporate governance practices are observed and implemented in the UK?
How do the corporate governance laws influence the voluntary corporate disclosure of the listed companies in Australia?
The impact of corporate governance policies and laws on the fiscal performance of giant corporation in the developing economies
Corporate governance laws and Islamic Shariah: Compatible or antagonistic?
Discuss the corporate governance laws in the European IT sector: The trends and their implications
A systematic review of the 'good' corporate governance policies and laws and what are the reasons behind their encouragement?
Corporate governance laws and practices in the developing and developed economies: A comparative study
Compatibility between corporate governance and corporate social responsibility in terms of financial disclosures: Conduct an explorative analysis
How do the block holders influence the corporate governance policies? Discuss from the perspective of the US corporations
Board structure composition and corporate governance: How important is the presence of female representation to conduct a good practice of corporate governance?
Do the mechanism of corporate governance inhibit or breed innovation? Discuss past and contemporary cases from across the globe
How does the growth of the business is monitored through the external mechanisms of corporate governance?
The corporate governance laws and their implications on financial reporting: Discuss in terms of a company listed in NYSE
The link between the decision making process of the CEOs, corporate governance policies and CSR in terms of disclosure quality of the companies listed in BSE
How does the laws of corporate governance impact the earnings from the African markets?
The best practices of corporate governance in the developing world: A unified perspective
How does the financial distress leads to the change in corporate governance laws and policies?
Is the formulation of the corporate governance laws of the Islamic financial institutions identical to the traditional banking codes of corporate governance? Provide a comparative review
A comparative study of the shareholders ethics to that of management ethics
What are the indications of corporate governance failure? Are there ways to read and rectify the signs of total collapse in advance?
How do the firms practising the accounting conservatism principles conduct corporate governance?
Does the formal corporate governance policy and structure successfully deter accounting fraud? Offer a literature review on the firms that are already indulged in corporate fraud practices
How corporate governance laws positively impact the external and internal auditing of the firms across the globe?
What are the determinants of voluntary corporate disclosure as per the law?
How do the corporate governance laws help firms to recuperate post-crisis?
A quantitative evaluation of the relationship between the financial performance and corporate governance laws of the firms listed in London Stock Exchange
Corporate governance laws for the Islamic financial institutions functioning in the UK
Are the corporate governance laws the standard of global phenomenon? Support with literature review
How impactful is the current setup of corporate governance laws for successful financial policy formulation in India?
How the opaque corporate governance laws of China impact the listings of the firms in Hong Kong Stock Exchange?
Make the comparison of the corporate governance laws and practises in a country from Asia of your choice from the years 2010 to 2020
Discuss how corporate governance laws and practices impact leadership and management styles
Recognizing the most efficient corporate governance strategies and its influence on the reputation of an organisation
How corporate governance laws and policies lead to the monetary success of the large corporations?
An assessment of the competence of the corporate governance for a state-owned enterprise within the UK
A comparative study of the corporate governance policies dedicated to corporate social responsibility with special emphasis on the causes and their effects
Can effective corporate governance laws contribute to successfully deal with global recession?
How strong audit practices an integral part of successful corporate governance?
Evaluate the regulatory laws of corporate governance in the US and the UK
Study why ethics play a critical role in the corporate governance laws by taking into account the real-life cases
Provide a literature review on the laws of corporate governance in a family-based business in the US
The impact of corporate governance on the management of SMEs
How do corporate governance laws influence the financial performance as well as the financial stability of an enterprise?
Make an assessment of the board attributes as well as the corporate social responsibility disclosure
Conduct a study of the relationship between operating cash flow and corporate governance
What do you understand by effective corporate governance that helps in building and maintaining the relationships amongst the strategic partners?
Studying the impact of the ownership structure and the corporate governance laws on the success of a particular business
Discuss the relationship between internal audit and the development of corporate governance laws and regulations
Investigate the impact of corporate governance on tax avoidance and accounting conservatism
Studying the influence of corporate governance over the voluntary risk disclosure in large Indian conglomerates
What is the link between the enterprise risks and corporate governance laws in the banking sector?
What is the contribution of innovation in improving the norms of corporate governance within the organisations?
What is the critical role of developing the code of conduct to positively improvise organisational behaviour?
A literature review on the corporate governance laws and their ever growing significance
A comparative study of the corporate governance laws and policies in Canada and the United States
How critical can corporate governance laws can turn out to become when it comes to the cases of blockchain technology?
The function of corporate governance laws in terms of achieving long term competitiveness based upon the value-added measures
Now with that, we come to the end of the list of the top corporate governance law topics to hand-pick for free for any curriculum at any law school. The best part is that our researchers have prepared the list of these most trending topics by not only keeping in mind your dissertation assignment requirements, but also the law homework submission in other assignment writing formats as well. That is the reason why, most of these law assignments writing topics are compatible with your topic selection requirements related to case study help , essay help , research paper writing help or thesis help .
We fully expect that the tireless efforts put forth by our researchers and writers to prepare the list of topics have fully paid off to make things related to next law homework assignment much easier for you.
Are you facing dilemma with the selection of the next homework topic for your constitutional law assignment? Read the below article and choose the most preferred topic for any sequence of assignments with utmost convenience in no time.
Must read: top 30 constitutional law topics to rely upon for your law dissertations.
The efforts that we put in the development of such list incorporating the topics that are trending in the academic and research fraternity, always reflected by our students submitting good assignments on pertinent topics. The topic that can stand aside out of a pile of other submissions and impress the law assignment evaluator right at the first glance. The recommendation of the right topic in terms of free online homework help offered by an agency can offer a huge advantage and a decisive edge to the students looking to score best of the grade points.
As the most trusted and responsible law assignment help agency, our services are not confined to free topic recommendations only. We are also offering paid assignment help to the law students across the globe for the last 15 years and boast an untainted track record in the same. We recommend you visit corporate governance law assignment help and learn how the most respected legal experts can guide your homework needs in the right way. So, what are you waiting for? The most diligent homework writing and the most courteous support at the most reasonable, student-friendly prices are just a click away!
LLM in Corporate Law
Programme staff
Student testimonials
How to apply
The LLM in Corporate Law provides an in-depth knowledge of the legal, economic, financial, and governance matters covering the most relevant aspects in the life-cycle of a corporation.
This innovative programme goes beyond a narrow focus on legal rules and situates the study of corporate law in a wider comparative and interdisciplinary context. As a student of this programme, you will have the opportunity to develop a critical understanding of the key matters and the most recent developments in across three main areas:
Comparative and international corporate governance, including topics such as shareholder activism, the role of independent non-executive directors, the representation of employees on boards, board gender diversity, corporate culture, corporate governance codes
Economic analysis of corporate law and finance, covering topics such as economic theories of the firm, shareholders' rights, directors' fiduciary duties, executive remuneration, hostile takeovers, corporate social responsibility
UK company law, focusing on a broad range of core company law topics, from setting up a company, to shareholders' rights and remedies, directors' duties, capital maintenance rules, insider dealing and market abuse
The LLM in Corporate Law will equip you with:
A critical understanding of the main legal, economic and financial matters spanning the entire life-cycle of a corporation, developed in an international and interdisciplinary perspective
A sound understanding of fundamental concepts of economics and governance which are necessary for an integrated understanding of the context in which corporate law and regulation operate
The ability to work with international legal materials and to grasp the legal implications of transactions involving international institutions and multinational corporations
Edinburgh University offers the perfect balance of high academic standard, beautiful surroundings and nature allowing you to delve into both.
Our diverse portfolio of courses will help you gain awareness and critical understanding of the latest developments in the corporate world, from shareholder opposition to excessive executive remuneration, the relevance of gender and racial diversity on boards, the rise of corporate social responsibility, the importance of corporate culture, or the rationales behind hostile takeovers.
We analyse some of the most recent developments in these areas in the UK, the US, and elsewhere in the world. This gives you the opportunity to identify the aspects or areas of corporate law you feel more passionate about, and help you choose your career path accordingly. Our graduates have moved on to pursue successful careers in international law firms, public institutions, NGOs, or in the academia.
The Vis Arbitral Moot
Students on the LLM in Corporate Law are encouraged to enter the annual Willem C. Vis International Commercial Arbitration Moot, a very prestigious international moot court competition for law students. It is designed to foster the study of international commercial law and arbitration for the resolution of international business disputes by arbitration.
Find out more about the Willem C. Vis International Commercial Arbitration Moot
As a student in the LLM in Corporate Law at Edinburgh Law School, you will have access to a wide range of projects and activities developed by our research centres:
The Edinburgh Centre for Commercial Law fosters research in various fields of commercial law, such as company law, banking law, labour law, agency law, and consumer protection law. The members of the centre study Scots and UK commercial law in its comparative European or international context. Edinburgh Centre for Commercial Law
The Edinburgh Centre for Private Law fosters and develops a tradition of private law scholarship at Edinburgh University which goes back to 1722. The centre holds seminars, symposia and conferences, encourages research and informal discussion, and facilitates publication. The Edinburgh Centre for Private Law
The LLM in Corporate Law also has a Facebook Page where the Programme Director, Dr Remus Valsan, regularly posts updates on various comparative corporate law and governance matters.
Visit the LLM in Corporate Law Facebook page
The centre hosts numerous events throughout the academic year, including a prestigious Annual Lecture and a Fintech Lecture. Our distinguished guests include world-leading academics, policy makers, judges, and other practitioners.
In addition, the Law School hosts an exciting calendar of events, including public lectures and conferences that regularly attracts high-profile speakers and delegates.
Find out more about events at Edinburgh Law School
If you have any questions about the LLM in Corporate Law please don't hesitate to contact us.
[email protected]
This programme can be taken full-time over one year, or part-time over two years subject to visa restrictions. It offers a range of subjects across the field of corporate and commercial law from an international perspective, allowing you to tailor the programme to suit your interests.
The programme consists of 180 credits, comprising taught courses worth 120 credits (60 credits per semester) and a 10,000 word dissertation worth 60 credits. 
Full programme details for the 2022-23 academic year are available on the University Degree Regulations and Programmes of Study website.
View 2022-23 programme and course information for the LLM in Corporate Law Degree
Courses listed below are for the 2022-23 academic year and are shown for illustrative purposes. Courses for the 2023-24 academic year will be published in May 2023.
With the exception of the compulsory courses, and depending on demand, space on specific courses may be limited.
You must take both of these courses:
The course focuses on the theory, law and practice of the governance of corporations across different jurisdictions. Corporate governance regulates the relationships between various corporate constituencies (directors, officers, majority and minority shareholders, employees, creditors) with a view to establishing an adequate system of controls that prevents any single corporate constituency from acquiring overriding power or influence. Because legal systems rank social priorities differently, several models of corporate governance have emerged worldwide. Consequently, comparative knowledge and understanding of corporate governance are essential tools for business lawyers and policymakers.
Throughout this course, you will acquire a comprehensive knowledge and understanding of the main theoretical approaches to governance of companies in the Anglo-American model of corporate governance, the continental European model, Asian jurisdictions and at supra-national level (such the OECD, the European Union, the UN).
The activity of business corporations cannot be fully understood without a firm grasp of the economic rationales that underpin the internal structure of such organisations and the transactions they engage in. This is why Law and Economics is rapidly becoming indispensable analytical tool for mainstream corporate law and practice.
Throughout this course, you will acquire a comprehensive knowledge and understanding of the principal theories, principles and concepts that underlie the law and economics analysis of corporations. Upon successful completion of this course, students will acquire an inter-disciplinary understanding of the relations among corporate constituencies and the economic incentives that trigger various business transactions.
This course does not require previous knowledge of Economics or ability to understand mathematical models or calculus. The readings and discussions are tailored to a law audience.
You must select between 40 and 80 credits of the following courses:
This course aims to give you a broad understanding of United Kingdom corporate law, including current changes; where appropriate, reference will be made to the position in Europe. The course seeks to develop awareness of the interaction between theory and practice, and the complex issues involved in balancing the needs of business and the community and encourages you to consider the problems involved.
Insolvency Law (20 credits) An examination of selected issues of insolvency law, including personal and corporate insolvency. The course will primarily focus on law within the United Kingdom and will take an advanced look at a variety of topics. Theoretical and comparative law material from a variety of systems (in Europe and the anglo-american tradition) will be used to examine the subjects studied.
This course examines the legal aspects of international trade in a broad context. The legal framework of the course is English law as well as the relevant international conventions and standard terms. The course examines international sale of goods which are transported by ship/road/air with emphasis on sea transport. It investigates the trade terms used in international sale contracts (in the context of English common law and Incoterms in particular) and analyses the resulting obligations of the parties regarding payment methods (with emphasis on letters of credit and bills of exchange), transportation of the goods (focusing on bills of lading and waybills) and marine cargo insurance in the manner in which these relate to one another. Due to the international nature of each of these transactions the relevant aspects of international private law and dispute resolution are examined.
This course aims to develop a critical understanding of the principles of corporate finance law, with a special focus on some key subject matters of corporate finance: Formation of Capital, Share Capital Maintenance, Corporate Takeovers, The Floating Charge, Private Equity, and Market Abuse. Students taking this course will discuss the mechanics, structuring, and legal aspects of the selected topics. Throughout this course, students will acquire comprehensive knowledge and understanding of the principal theories, principles and concepts that underlie the corporate finance law.
This is an interdisciplinary course that will provide you with knowledge and understanding of current issues in sustainable law and finance. Seminars will involve discussion of theoretical questions inspired by recent academic literature from the fields of law, finance and economics. This will be combined with an in-depth analysis of real-life practical case studies drawn from current events which will help students to appreciate how the theory operates and is applied in practice.
You will have the option to take between 0 and 40 credits of courses from different subject areas offered by the Law School, depending on availability and with the express permission of the Programme Director.
Full programme details, including core and optional courses is available on the University Degree Programme Tables website.
Having successfully completed 120 credit points of courses within the LLM, you will be ready to move onto a single piece of independent and in-depth research. The 10,000 word dissertation allows you to focus on a preferred topic from within the field of corporate law, normally based on a subject you have studied in one of your courses during the programme.
You will be assigned an academic dissertation supervisor who will provide you with support and guidance while you prepare and write your dissertation.
The dissertation is a challenging but rewarding endeavour, asking you to demonstrate a comprehensive grasp of the relevant literature and an ability to engage critically with a range of sources, drawing on the skills and knowledge you have developed during the course of the programme. Students are encouraged to show originality and evidence of independent thinking, whether in terms of the material used, or the manner in which it is presented.
The dissertation is written in the summer months (April to August) after the taught courses are successfully completed.
Please note that due to unforeseen circumstances or lack of demand for particular courses, we may not be able to run all courses as advertised come the start of the academic year.
Staff teaching on the core courses of the LLM in Corporate Law in 2022-23 are experts in their field and are actively involved in cutting-edge research in various areas of commercial law.
Staff teaching on the programme may include:
Ms Anna Christie - Programme Director 2022-23 (Semester 1)
Prior to joining Edinburgh Law School, Anna worked at Newnham College, Cambridge. Anna studied at the University of Aberdeen (LLB), Harvard Law School (LLM), Balliol College, Oxford (BCL), Stanford Graduate School of Business (MBA) and Trinity College, Cambridge (PhD). She is triple qualified as a lawyer in New York, England & Wales and Scotland, practised corporate and energy law at top UK and US law firms and worked in a senior management role at a FTSE 100 company.
Anna has broad research interests in comparative corporate governance and law and finance. Her current scholarship focuses on sustainable corporate governance, ESG investing and shareholder activism. Her work is interdisciplinary, combining legal scholarship with economic and financial analysis.
Find out more
Dr Remus Valsan - Programme Director 2022-23 (Semester 2)
Remus joined Edinburgh Law School in May 2011. He studied law at McGill University, Montreal (Doctor of Civil Law), University of Alberta, Edmonton (Master of Laws), and Nicolae Titulescu University, Bucharest (Bachelor of Civil Law).
Before joining academia, he worked as a corporate and commercial lawyer with a major Romanian law firm. His main research interests lie in the fields of fiduciary law, comparative corporate law and governance, law and economics, and trust law.
Remus will be on sabbatical in the 2022 calendar year.
Jonny was a solicitor in private practice for 10 years before starting at the Law School. Jonny's research is conducted across a broad range of commercial law (particularly rights in security) and company law (particularly the law of private companies). Most of Jonny's research has a law and economics methodology, which he has applied to a broad range of different subject matters.
Jonny will be on sabbatical in semester 2 of the 2022-23 academic year.
Scott has research interests in the area of rights in security (including floating charges), issues in property law, and legislation, the legislative process, and statutory interpretation.
He is currently working on work on the legislative history of the Prescription and Limitation (Scotland) Act 1973, based on a period of research in the archives in the Scottish Law Commission; and is working on articles relating to the enforcement of standard securities.
Dr Ruiqiao Zhang joined Edinburgh Law School in 2015. Her research and teaching interests include civil and commercial law, focusing in particular on trust law, company law, corporate finance, property law, contract law, and international trade law.
Ruiqiao will be on sabbatical in semester 2 of the 2022-23 academic year.
Simone Lamont-Black (née Schnitzer) qualified as civil lawyer in Germany where she practised law as Rechtsanwältin for several years. She specialises and researches in the (private) law of international trade and carriage of goods and has a keen interest in international commercial dispute resolution. She also established the Edinburgh Willem Vis Moot Team and Moot Module and the annual Edinburgh Willem Vis Pre-Moot.
Simone will be on sabbatical in semester 1 of the 2022-23 academic year.
Dr. Longjie Lu joined Edinburgh Law School in September 2019. Prior to Edinburgh, Longjie taught law at the Dickson Poon School of Law, King's College London, and completed her Ph.D. in law at the University of Leeds.
Longjie's main research interests are in the areas of financial regulation, corporate governance, corporate finance and empirical legal studies.
The staff teaching on this programme are subject to change for the 2023-24 academic year. Staff listed as on sabbatical will not be available to teach for the duration of their sabbatical.
Find out what it's like to study for an LLM in Corporate Law at Edinburgh Law School from our current and former students.
Charlotte, Germany
Cetin studied the LLM in Corporate Law in the academic year 2021-22, graduating in 2022.
"Upon completing my LLB and Executive MBA in Turkey, I contemplated ways to enhance my abilities in corporate law. The University of Edinburgh offered a well-designed programme with many interesting courses, which seemed the perfect option to immerse in corporate governance.
The way the programme was designed allowed the professors to be the source of inspiration whilst putting the spotlight on the students to be the key actors in their seminars and research and also allowing time for themselves to explore beautiful Scotland. As a perfect combination of nature and city life, Edinburgh presents you with diverse people and many social opportunities.
Looking back now, I am glad that I took my chances to apply to one of the best law schools in the world which introduced me to a new world filled with not only academic challenges but also an exciting social life and a gorgeous city that can only be described as an open-air museum."
The LLM in Corporate Law provides students with a comprehensive understanding of the underlying theories of corporate law as a whole as well as with a fundamental knowledge of UK corporate law. The academic staff always encouraged a comparative perspective and interactive discussions in the classroom. At the same time, due to the broad scope of optional modules, I was able to gain insight into areas of law adjacent to corporate law, such as trust or international tax law.
Outside of the classroom, Edinburgh University offers a vibrant student life, with a vast choice of societies, such as the Whisky society, enabling the experience of both a diverse, international student body as well as the unique and captivating Scottish culture. Even in times of the corona pandemic, studying in the astoundingly beautiful city of Edinburgh was an experience I would have never wanted to miss.
Veronika studied the LLM in Corporate Law in the academic year 2019-20, graduating in 2020.
The LLM in Corporate Law is an intellectually challenging and fulfilling course. Students take part in both mandatory and optional modules. I benefitted from this, being able to structure the LLM to suit my own personal interests.
Seminars are supported with carefully selected reading materials, and students are encouraged to discuss and explore their perspectives. The Law School develops each individual's skills, which presents the opportunity to work in a broad range of positions within the legal field.
The University of Edinburgh offers a wide range of resources, along with extremely supportive and accessible staff. There is an inviting academic environment, with a diverse student population from around the world. I am delighted with my decision to study in Edinburgh, and thoroughly enjoyed and benefited from the LLM in Corporate Law.
The spectacular diversity of curriculum options and multicultural studying environment with an add-on of true experience of English law, and the School of Law staff whose amazing passion for teaching and overall helpful attitude to students brings about the true flavour of the legal academic experience.
Edinburgh Law School has developed my confidence, research and analytical skills!
Through the LLM Corporate Law programme, I have attained great insights into the history of corporate laws and tools to tackle the emerging challenges in the corporate landscape.
Along the way, I have made lasting relationships with peers and academics.
This programme can be studied full-time over one year, or part-time over two years subject to visa restrictions.
Due to high demand, the school operates a number of selection deadlines. We will make a small number of offers to the most outstanding candidates on an ongoing basis, but hold the majority of applications until the next published selection deadline when we will offer a proportion of the places available to applicants selected through a competitive process.
We recommend that you apply as early as possible. This is particularly important for applicants who may need to allow sufficient time to take an English language test, for overseas students who may need time to satisfy necessary visa requirements and/or to apply for University accommodation.
Please note that the information provided is for entry in the 2023-24 academic year and requirements for future academic years may differ. 
Apply for September 2023 entry
We require a minimum 2:1 honours degree from a UK university, or its international equivalent, in law. We may also consider a UK 2:1 honours degree, or its international equivalent, in a social science subject. Entry to this programme is competitive. Meeting minimum requirements for consideration does not guarantee an offer of study.
Supporting Your Application
Relevant work experience is not required but may increase your chances of acceptance.
Relevant professional qualifications will be considered.
Preference will be given to those with grades above the minimum requirements due to strong competition for places on this programme.
International qualifications
You can check whether your degree qualification is equivalent to the minimum standard before applying.
Check your degree
Students from China
This degree is Band B.
Find out more about our postgraduate entry requirements for students from China
Postgraduate study in the field of law requires a thorough, complex and demanding knowledge of English, so we ask that the communication skills of all students are at the same minimum standard.
You must demonstrate a level of English language competency at a level that will enable you to succeed in your studies, regardless of your nationality or country of residence.
English language tests
We accept the following English language qualifications at the grades specified:
IELTS Academic: total 7.0 (at least 7.0 in the writing component and 6.5 in each other module)
TOEFL-iBT (including Special Home Edition): total 100 (at least 25 in writing and 23 in each other module)
C1 Advanced (CAE) / C2 Proficiency (CPE): total 185 (at least 185 in writing and 176 in in all other components)
Trinity ISE: ISE III with passes in all four components
PTE Academic: 70 overall with at least 70 in the writing component and 62 in each other component.
Your English language qualification must be no more than three and a half years old from the start date of the programme you are applying to study, unless you are using IELTS, TOEFL, Trinity ISE or PTE, in which case it must be no more than two years old.
Degrees taught and assessed in English
We also accept an undergraduate or postgraduate degree, that was taught and assessed in English in a majority English speaking country as defined by UK Visas and Immigration (UKVI). The UK Government's website provides a list of majority English speaking countries.
View the UKVI list of majority English speaking countries
We also accept an undergraduate or postgraduate degree, or equivalent, that has been taught and assessed in English from a university on our list of approved universities in non-majority English speaking countries.
Approved universities in non-majority English speaking countries
If you are not a national of a majority English speaking country, then your degree must be no more than three and a half years old at the beginning of your programme of study.
View approved universities in non-majority English speaking countries
Your application may not be successful if you do not currently satisfy any of these requirements; alternatively, you may be offered a place conditional on your reaching the satisfactory standard by the time you start the degree.
Find out more about the University's English language requirements
Pre-sessional English for Academic Purposes
We also accept satisfactory completion of our English for Academic Purposes programme as meeting our English language requirements. You must complete the programme no more than two years and one month before the start date of the degree you are applying to study.
Find out more about the University's Pre-sessional English for Academic Purposes
English language support
The University runs a series of programmes for English Language Education, including a pre-sessional English Language Programme intended to strengthen your English Language skills before you start your programme of study.
Find out more about English language support offered by the University
Deadlines for applicants applying to study the LLM in Corporate Law in 2023-24 are provided in the table below.
We monitor application numbers carefully to ensure we are able to accommodate all those who receive offers. It may therefore be necessary to close a programme earlier than the published deadline and if this is the case we will place a four-week warning notice on the relevant programme page.
Please note that the deadline for meeting the conditions of an offer is 18 August 2023.
Applications are made online via the University Application Service, EUCLID.
Please follow the instructions carefully and make sure that you have included the following documentation with your application:
Degree certificates showing award of degree
Previous academic transcripts for all past degree programmes (please upload the full transcript showing results from all years of study)
A reference in support of your application. The reference should be academic and dated no earlier than one year from the start of study on the LLM programme
Evidence of English language proficiency, if required
If you are currently studying for your degree or you are not in a possession of an English test result you may still apply to the programme. Please note that it is your responsibility to submit the necessary documents.
You will also be required to submit a personal statement of about 500 words, outlining your academic history, relevant experience and motivations for wanting to study the programme to which you are applying.
View full detailed application guidance
Students at this University must not undertake any other concurrent credit bearing studies in this (or in any other) institution, unless the College has granted permission. The College must be satisfied that any additional credit-bearing studies will not restrict the student's ability to complete their existing programme of study. Students will not be permitted to undertake concurrent degree programmes in any circumstances.
If you are studying at this or another institution just prior to the start of your postgraduate studies you must have finished these studies before the start of the programme to which you have an offer.
After your application has been submitted you will be able to track its progress through the University's applicant hub.
Application processing times will vary, however the admissions team will endeavour to process your application within four to six weeks of submission. Please note that missing documentation will delay the application process.
You will be informed as soon as possible of the decision taken. Three outcomes are possible:
You may be offered a place unconditionally
You may be offered a conditional place, which means that you must fulfil certain conditions that will be specified in the offer letter. Where a conditional offer is made, it is your responsibility to inform the College Postgraduate Office when you have fulfilled the requirements set out. Please note that the deadline for meeting the conditions of an offer is 18 August 2023.
Your application may be unsuccessful. If your application has not been successful, you can request feedback from us or refer to our guidance for unsuccessful applicants, which explains some of the common reasons we why we reach this decision. View the University's guidance for unsuccessful applicants
Deferring your offer
We do not normally offer deferrals, however, we may be able to make a very limited number of offers for deferred entry in exceptional circumstances.
View full guidance on deferral requests
If you receive an offer of admission, either unconditional or conditional, you will be asked to pay a tuition fee deposit of £1,500 (within 28 days of receiving your offer) to secure your place on the programme.
Find out more about tuition fee deposits
The University's terms and conditions form part of your contract with the University, and you should read them, and our data protection policy, carefully before applying.
University of Edinburgh admissions terms and conditions
If you have any questions about applying to the LLM in Corporate Law please don't hesitate to contact us.
Key information
Llm and msc programmes.
Commercial Law research
Why Edinburgh Law School?
The Edinburgh Centre for Commercial Law