IB English Paper 1 Explained
Last updated on February 18, 2022
LitLearn Voted #1 IB English Resource for 2022
IB English Paper 1 is one of those nerve-wracking experiences that everyone has to endure. It's especially scary because you have no idea what you'll end up writing about for your final exam–and your grades depend on it!
The best preparation you can do is to be acutely aware of the exam structure and be familiar with strategies for tackling a Paper 1 in general.
If you want to fully wrap your head around the IB English Paper 1 guided analysis, then this blog post is definitely for you.
In 2014, IB 45 graduate Jackson Huang received a perfect 20/20 for his final Paper 1. In this guide, he will share his secrets on the IB English Paper 1 so that you can conquer it too! 💪
Topics included
What is a Paper 1?
What to write about in a guided analysis
The correct approach to analysis
The importance of the  thesis
Getting the right commentary structure
Structuring body paragraphs
Planning ahead
What is a paper 1 exam.
In a Paper 1 exam, you are given two mysterious, unseen texts , both of which are between 1 and 2 pages in length.
For IB English Literature SL and HL:
You'll get two different literary texts types, including poems , short extracts from fiction and non-fiction prose (aka "normal writing" from novels and short stories), and extracts from plays (which includes stage directions and dialogue).
For IB English Language and Literature SL & HL:
The texts come from a plethora (new vocab for you! this blog is so meta!) of categories including magazines, editorials, speeches, interview scripts, instruction manuals, cartoon strips, you name it. Be prepared to be surprised. 😂 
So you're given two unseen texts. What do you have to do now?
SL students , you're in luck: Your task for 1 hour and 15 minute exam is to write a commentary guided analysis (IB renamed it) on just one of the two texts. The total marks for the exam is 20.
HL students , you're in less luck: Your task in 2 hours and 15 minutes is to write a guided analysis on each of the texts. good luck have fun.
Wait, what's a "guided analysis"?
At the bottom of the text, the IB English Gods and Goddesses pose a short, open-ended question about the text. Something to the effect of:
How does the relationship between Mr. and Mrs. Santa Claus impact the narrative?
I'd recommend most students to use the default guiding question as the "entry point" for their essay. At the end of the day, though, you are still allowed to talk about anything, because the IB also says on the cover page of the Paper 1 exam:
Use the guiding question or propose an alternative technical or formal aspect of the text to focus your analysis.
But why make your life harder? Just go with the guiding question, UNLESS you are really confused by the guiding question…and the other text confuses you even more…and you are confident in an alternative focus of this current text.
What do I have to write about in a guided analysis?
Imagine that you've been asked to simply "talk about" a novel that you've recently read on your commute to school (this is joke obviously, who reads novels on the bus?). What would you "talk" about?
Immediately, a couple important aspects should seem worthy of a comment.
Characters are usually the core of the story. They should definitely be commented on.
Also, stories revolve around central ideas, also called  themes . e.g., if you comment on  Harry Potter  and you don't mention anything about wizardry, then you're leaving out a central part of the book!
And finally, we need to talk about the events that happen in the text. These events can be referred to as the plot .
You now know that characterisation, thematics and plot are essential ingredients in any top-scoring Paper 1 guided analysis. By talking about these aspects, you are providing a holistic 'comment' on the text–which is exactly what we want.
But this is only half of the whole story.
The above list of three things would be very sufficient if you were just having a casual chat with your friends. But this isn't a casual chat.
THIS IS IB ENGLISH.
(While you read that 👆, picture this: You're standing beside a pit so deep it goes to the centre of the Earth, and a Spartan–out of no where–kicks you over the edge and into the metaphorical pit of IB English.)
Digging Deeper
In IB English, your guided analysis needs to go deeper than just describing the characters, themes and plot, which constitute the 'surface meaning' of a text.
By the way, we're using a literary text as an example to keep things simple. Of course, characters and plot aren't important in non-literary texts like ads, infographics and articles. The same principles should apply!
Your analysis must go deeper than the surface meaning. Explain how exactly these characters, themes and plot events are established through the author's intentional use of certain literary techniques. If you do that, you'll be on your way to bigger and better analysis.
The IB wants you to dig deeper into the text and answer these two key questions :
HOW did the writer create these characters, themes and plot?
WHY did the writer choose to create these characters, themes and plot in this particular way? e.g. "JK Rowling could have made Draco a kinder person, but she didn't. Why?"
These questions get to the heart and soul of analysis . In this blog post, I want us to focus on Paper 1 overall.
Your ONE mission in Paper 1
Let's quickly recap what you need to do in a Paper 1.
You need to discuss the characters, themes and plot of a chosen  literary text, OR the visual and stylistic elements (diagrams, headings, titles, images) for a non-literary text.
You then need to explain how and why these aspects were achieved by the writer or artist.
These two points are helpful as a basis for understanding, but they won't help you get concrete words onto the exam page. What we need now is a practical guide to writing an actual commentary:
Deciding on a good  thesis
Choosing the right  points
Choosing the right structure
A Practical Guide to Writing a Paper 1 Commentary
An IB English Paper 1 commentary boils down to 3 separate parts:
An introduction paragraph : contains a thesis and an outline of your points
A body (usually 3 paragraphs) : contains your points
A conclusion : wraps up the essay
Choosing a thesis
The thesis or subject statement is a single sentence in the introduction of the guided analysis that states how the writer achieves their overall purpose.
This is also the main argument that you are trying to prove in your essay, and it's typically related to the guiding question . The examiner can usually judge the strength of your analytical skills JUST from your subject statement alone, so it needs to be well-written!
Good thesis, bad thesis
Here's a little quiz :
In the poem, the poet depicts a crying man in the city centre, which highlights the society's aversion towards emotion, and demonstrates the overly masculine nature of society.
In the poem, the poet hyperbolises society's aversion towards emotion in order to criticise masculinity as a restrictive social norm that inhibits the natural expression of emotion.
Can you tell which subject statement is better and worse? If so, do you know why one is better, or do you just  feel  it intuitively but cannot articulate your reasons?
Answer: the second one is better! 🎉
If you want to prepare properly for IB English Paper 1, create a Free account to get the full Free lesson on how to craft a top-quality thesis quickly during your exam. It's a Free Preview of LitLearn's ultimate IB English resource, so you'll need to sign up for a Free LitLearn account to get immediate access to the lesson.

Get the Free "How to Write an Epic 7-Level Thesis" lesson inside LitLearn.
Choosing the right commentary structure for IB English Paper 1
Every text works best with a specific paragraph structure. Finding this match isn't always easy, but it's also one of the most important things to get right in your Paper 1 guided analysis.
You can organise your essay by:
ideas or themes
sections (sequential, e.g. stanza by stanza for poems)
the 'Big 5'
and probably a whole host of other acronyms that English teachers love to invent.
Criterion C for IB English Paper 1 is Organisation . It's worth a whole 5/20 marks, so it's definitely in your best interest to choose the most appropriate structure for your commentary.
Pro Tip: I recommend students to stay away from the Big 5 . Sure, it's useful as a memory device to tell you what elements to look for in a text, but it's not a good essay structure for analysis.
Why? Because analysis is about examining the causal interplay between techniques, stylistic choices, audience, tone, and themes. The Big 5 and SPECSLIMS artificially silo these components in your discussion. Heed my advice or pay the price! (notice that rhyme?)
So in my opinion, there are only two types of structure that are most conducive (yep, another new vocab, omnomnom) to getting a 7. Ideas/themes  and Sections . Take this as a hot tip and run with it. If your teacher is forcing you to use other structures, then you'll need to know why this is recommended.
I go into much more depth and explain it all inside Analysis Simplified , and the guess what? Yep, the full lesson on choosing the optimal structure for your Paper 1 exam is completely Free! (Sign up for the Free Preview, just click the button below.)

Writing body paragraphs: Why and How
Once you've chosen the best structure for your commentary and decided on a strong thesis as your central argument, the rest of the essay needs to revolve around proving  this argument.
How do you prove this subject statement? You do it by looking at individual points. These smaller points support smaller, more specific aspects of the overall thesis.
The idea is that each body paragraph, or point, aims to prove a separate, smaller aspect of the bigger thesis. It's like a jigsaw puzzle : You must piece together smaller, more manageable pieces to build the bigger argument (i.e. the thesis).
In reality, this translates into writing 2, 3 or 4 points, each of which fits snuggly it its own paragraph or multiple paragraphs (depending on the complexity of the point).
In each point, you must include:
Quotes, references to images, titles, headings, or visual elements. This is the evidence.
Analysis of language and literary techniques.  Use specific quotes from the text and explain how and why they are used by the writer to shape his/her message.
Obviously, this is a quick summary of how to write a high-quality body paragraph. If you want to really, really wow your teachers and examiners… then you'll need to check out the Free Full lesson inside LitLearn. You'll need to create a Free account to access the lesson.

Ironically, the most important part of IB English Paper 1 is not the analysis itself (well it is, but not really). The part you have to get right the first time is the plan. Most students do not know how to plan effectively, or get flustered in the exam and don't plan, or don't even try to plan because they think they're above it. BIIIIG MISTAKE!
Before you even begin writing, you should plan out your commentary in sufficient detail. You will lose track of time, thought and sanity if you do not have a clear road map of every part of your commentary before you begin writing.
You can learn how to annotate and plan quickly & efficiently using the flowchart method inside Analysis Simplified , so that you can go walk out of your Paper 1 practice, mock and final exams feeling like that powerful and overly aggressive Spartan, kicking IB English in the butt (and into the deep, cavernous abyss)!
Jackson Huang
Skyrocket Your IB English Grade
Join thousands of ib english students inside litlearn..
How to Plan Essays Quickly
How to Analyze any quote
How to Interpret any text
How to Write persuasively
How to Prep for Paper 1
How to Prep for Paper 2
The International Baccalaureate Organisation (IBO) does not endorse this website. LitLearn has been created independently of the IBO. The logos, names and trademarks of organisations such as the IBO and IB Resources belong to their respective companies and organisations, and are not affiliated with LitLearn in any way.
Study Guide for Paper 1 and Paper 2
We understand navigating our website can be tough.  There are literally 125+ videos to choose from, and it's easy to get lost.  No worries!  Our complete Paper 1 and Paper 2 Study Guide is streamlined and includes just the essentials. No more aimless clicking.  All you need is right here in one place!
The Complete Study Guide for Paper 1 and Paper 2 is part of our IBDP English A Student Toolkit and includes:
250+ pages of updated review material!
The best of our website videos and documents 
NEW content not available on our website
20 highlighted papers with examiner notes 
Discussion videos justifying marks on sample papers
Full assortment of graphic organizers
Sentence stems and guidance for analysis
Paper 1 Exam Review Video Course
Looking for more detailed instruction?  Try our Paper 1 Exam Review course.  This complete course features two non-literary texts to prepare you for the next Lang/Lit Paper 1 assessment.  We'll show you how to read closely, write a strong response, score your own work, and make a personal improvement plan.  This is for serious students…go for it!
Part of our  IBDP English A Student Toolkit , this resource includes:
8 synchronous lessons with downloadable documents
More than 100 minutes of NEW instructional video
2 exam texts
2 highlighted model responses with examiner comments and discussion video
Paper 1 checklist
Paper 1 scoring and reflection guide
Paper 1 – Quick Tips and Tricks For All Students
We get it. Sometimes you don't have the time to watch lots of videos and sort through lots of documents. If that describes you, then Andrew and Dave highly recommend checking out the videos below. They are short, sweet, and have loads of critical tips and tricks to help you succeed on Paper One.
Watch this before your next Paper 1 for important reminders.
Ten Tips for Paper One
Don't make these mistakes! Easy fixes that add points.
Ten Pitfalls to Avoid for Paper One
Nobody wants to sound like a robot. Add some voice, would you?
Adding Voice to Academic Writing
Start with a firm handshake and finish strong.
Sample Intro and Conclusion
Remember: Discuss HOW the author USES text to impact the READER.
Discussing Reader Effect
Criteria B demands evaluation of the effectiveness of authorial choices.
Adding Evaluation
Don't forget to read between the lines and discuss implications.
Discussing Implications
Watch this video right before your exam. Don't miss this checklist!
Paper 1 Checklist
Language and Literature - Countdown to Paper 1!
Do you have a summative assessment or mock exam coming up?  Are you cramming content at the last minute?  If you are a Language and Literature student and this describes you, then you have come to the right place.  Each of the following TEN text types has CLOSE READING and SAMPLE RESPONSES WITH EXAMINER COMMENTS.  There are also documents with text type conventions and various other resources you need to achieve academic success.  Watch the videos and crush Paper 1.
TEXT TYPE 1: WEBSITE
Conventions
Stimulus Text
Student Response
TEXT TYPE 2: SPEECH
Conventions More Conventions Stimulus Text
TEXT TYPE 3: LETTER
TEXT TYPE 4: PRODUCT REVIEW
Conventions Stimulus Text
TEXT TYPE 5: COMIC
LINK: BoW Grant Snider
TEXT TYPE 6: FILM REVIEW
TEXT TYPE 7: BROCHURE
TEXT TYPE 8: PSA
TEXT TYPE 9: TRAVEL WRITING
TEXT TYPE 10: TABLOID COVER
TEXT TYPE 11: ADVERTISING
TEXT TYPE 12: INFOGRAPHICS
Political cartoons.
Political cartoons are self-contained commentaries on an important current event or key aspect of society, and they're humorous.  Look out for colors, symbols, and other hidden ideas lurking in the subtext.  Remember: just like literary authors, cartoonists make a series of choices in their work intended to shape meaning.  Look carefully.  Detect nuances and implications.  Evaluate.  Ace Paper 1.
Learn how to deconstruct political cartoons.
Cartoon Terms
Cartoon of Cartoon Terms
Now that you've learned some basic terms, let's apply them to more cartoons.
Apply your new cartoon skills to academic writing.
Cartoon and Sample Writing
Sentence Stems for Analysis
Put it all together and check out this 7.
Advertising
They're everywhere on our phones and screens.  Advertisers work to cut through the clutter, grab our attention, and subtly influence us to make choices to buy, buy, and buy some more.  Accordingly, Dave and Andrew believe it's essential to learn the tips and tricks companies use to manipulate our attention and persuade us to act.  Check out these videos.  Not only will you improve your Paper 1 performance, but you will also be a more skilled and savvy consumer who is attuned to the features our favorite brands employ in their ads.
Learn key terms and how to break down ads.
Features of Advertising
Mnemonic for Deconstructing Ads
There's more to learn! Add these skills to your toolbox.
15 Techniques of Advertising
More Tools of Persuasion
Put it all together and write an organized piece of academic writing.
The Model Paragraph
Opinion Articles
Whether they agree with what's happening in our world or not, writers of opinion columns implement a series of choices in their work to maximize their persuasive effect.  A close cousin of speeches, these short and complete texts pack a punch.  Look carefully at how they're structured, how they use rhetoric, and how they end strong.  Learn this stuff.  It's Paper 1 gold.
What tools do these writers use? Add these terms to your list.
Persuasive Elements in Opinion Articles
Now that you've got some basic skills and some terms under your belt, let's apply them to three different opinion articles and see what we can do.
Put it all together and see what it looks like.
Paper One Student Sample (original)
Paper One Student Sample (highlighted)
Literary Text Types
Regardless of the course you are enrolled in, we're all studying literature.  How is prose fiction different than prose nonfiction?  What about drama and poetry?  Are there any special skills and tips to learn?  We've got the answers to these questions and more down below.  Consume these resources and become a better critical reader and writer.  
Prose Fiction
What's prose fiction?  Think novels.  Think short stories.  Think "imaginative" writing.  It's one of the cornerstones of the course for a reason, as it teaches us about the human condition and fosters empathy.  Learn how to be a close reader of prose fiction and let your knowledge shine when you write your Paper 1.
Literature can be tough. This acronym for deconstruction will help.
SCASNI acronym for annotating fiction
Learn more about how our SCASNI protocol can foster deeper analysis.
SCASNI applied to a Paper One Text
Put it all together and check out this full Paper 1 response.
Paper One – Full Student Response
Prose Non-Fiction
This course requires exploration of nonfiction texts as well.  So what exactly is this stuff anyway?  Think memoirs.  Think travelogues.  Think philosophy and other insightful texts that present factual information in an entertaining and literary way.  We love prose non-fiction, and so do our students.  These were our mock exams as well as former IB exams.  
Remember: Paper 1 is a reading test first. Watch this video.
Assessment Text (original) Assessment Text (annotated)
Yes, diaries show up on assessments. Familiarize yourself with this text type.
Assessment Text (original)
Assessment Text (annotated)
We love a good memoir. Another former IB Lit assessment here.
Check out what this writer does. They know what they're doing!
Student Response (original) Student Response (highlighted)
Another strong Lit response. You getting the hang of this yet?
Student Response (original)
Student Response (highlighted)
Our final mock exam in this Lit series. Another strong response.
Student Response (original and highlighted) Three Different Styles of Introductions
Sure, we understand poetry is abstract, but we promise it can be fun! It's complex and requires deep thinking, but that's where the magic lives.  Check out the videos and documents below.  You'll find poetic terminology, close reading strategies, and sentence stems to guide your writing.  Watch.  Learn.  Master.  You've got this!  
Just like any text type, poetry has its own set of terms. Learn them!
Poetic Terms
Sample Poem with Annotations
Now you know some terms. A few more pieces and you're on your way.
How to Read a Poem
Acronym for Analyzing Poetry
Words to Describe Mood and Tone
Maya Angelou Poem For Analysis
Let's practice our new skills with a nature poem from Mary Oliver.
Mary Oliver Poem for Analysis
Mary Oliver Poem (fully annotated)
Check out this former IB Exam where we break down a great poem.
Document: Poem – "Tyre Shop" by Bob Orr
Check out the full student response and compare your work to the sample.
Document: "Tyre Shop" – Full Student Response
Andrew and Dave love drama.  But, you've got to remember to pay attention to the stage directions. What can you see and hear on stage?  What props do you notice?  How are costume and staging used for effect?  So many things to explore!  It's important to learn the basics for now, but stay tuned for more content in the future.  Our students love drama, and so will you.  Immerse yourself in this text type and enjoy!
We'll add more content soon. For now, master these important conventions of drama.
Dramatic Terms Annotated Passage
IB English Guys
Newsletter signup.

Office Paper
APRIL Group's premium, flagship PaperOne™ range features superior opacity, and multi-directional and dual-sided printability, and together with a wide range of other cut-size brands, satisfies every printing requirement.
Designed for the most demanding printing and copying tasks, PaperOne™ products are PEFC-certified and adhere to the highest and most stringent quality control, guaranteed to deliver consistent professional printing quality with minimal environmental impact.
product slider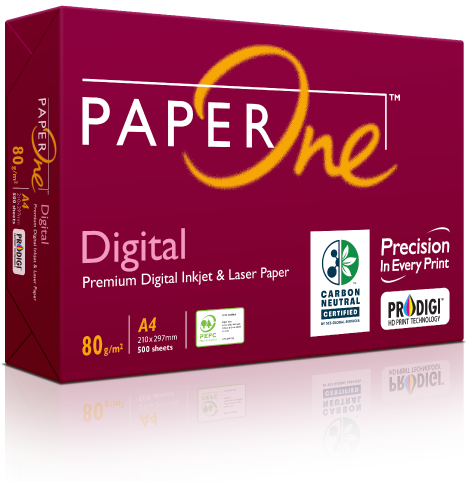 Designed for digital color - laser & inkjet printing
Perfected for modern home & office equipment
Engineered for high speed and high volume copying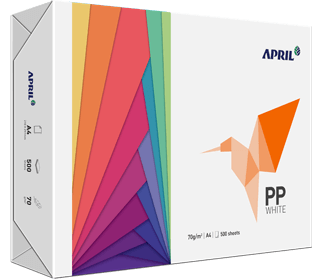 High white, high quality copy paper for daily use
Engineered for high speed & high volume printing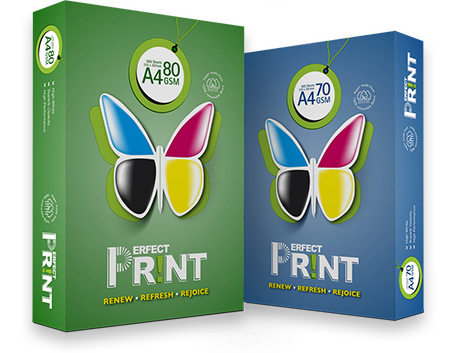 Superb opacity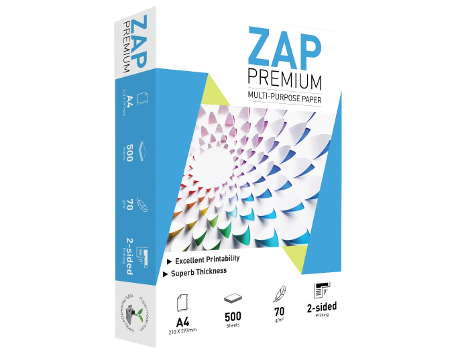 Premium quality, improved thickness, high opacity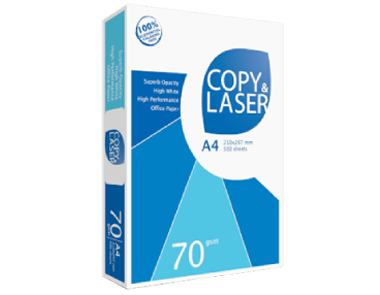 Superb opacity & high white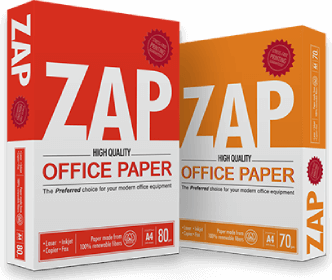 Laser printing paper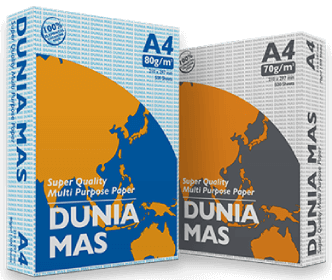 Excellent quality multi-purpose paper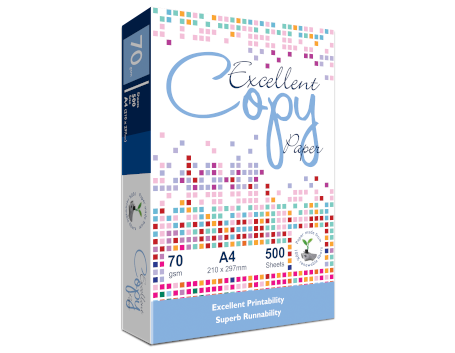 Excellent printability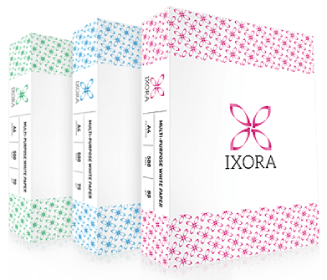 Multi-purpose white paper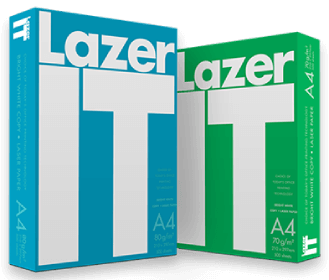 Bright white copy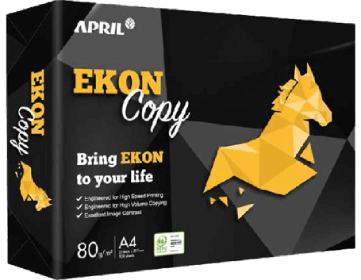 Excellent Image Contrast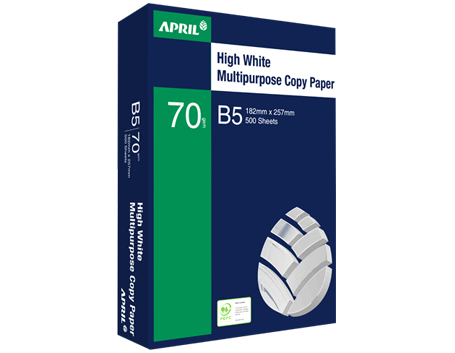 Unique Sized paper to match your needs
Economical choice for high speed copy & print machines
Bright & White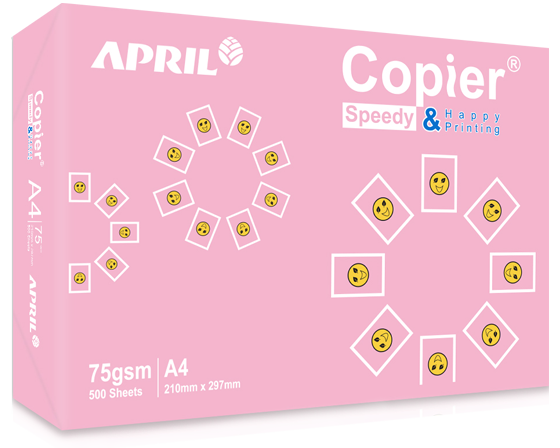 Smooth & Speedy Printing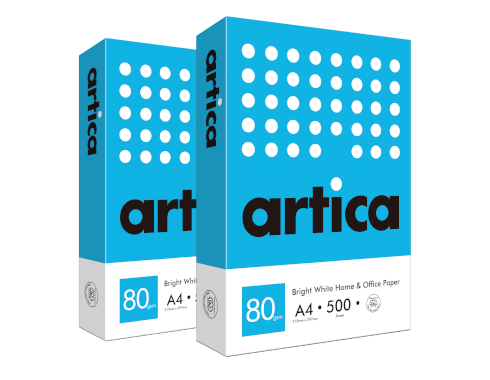 Quality copy paper for everyday use
Home - View All Product Button
VIEW ALL PRODUCTS
Home - Printing & Publishing Paper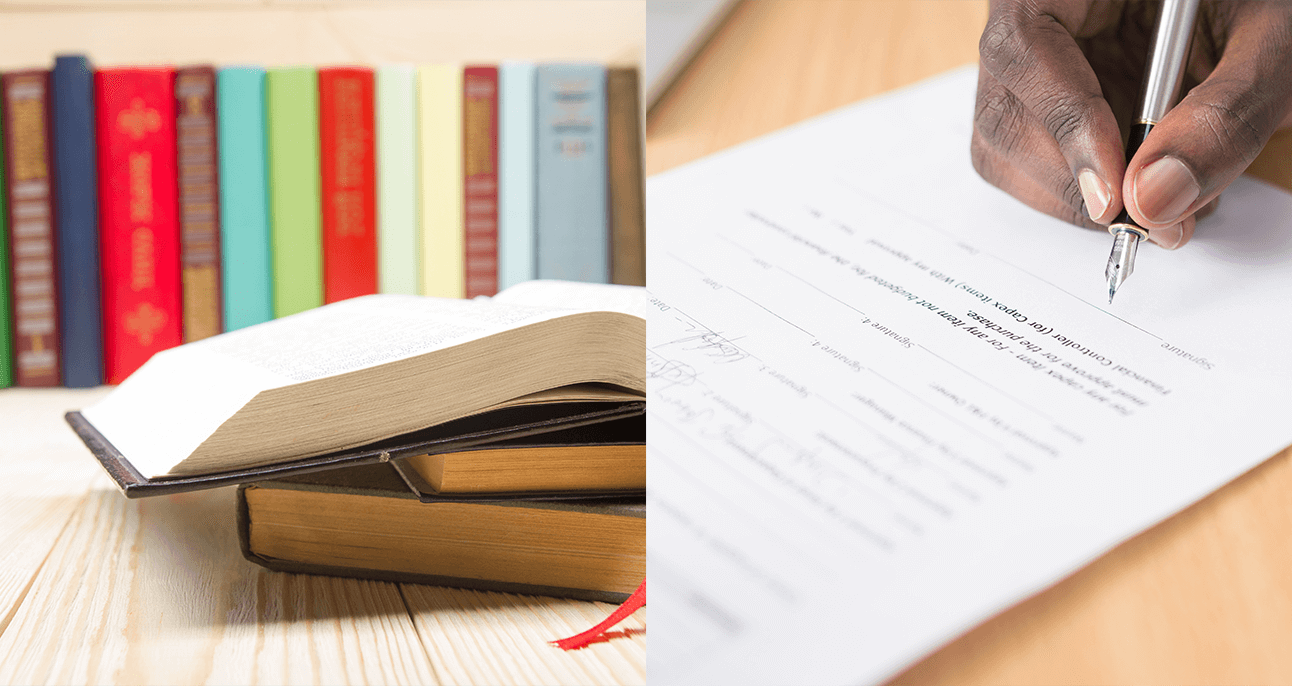 Home - Digital Paper
Home - prodigi™ hd print technology.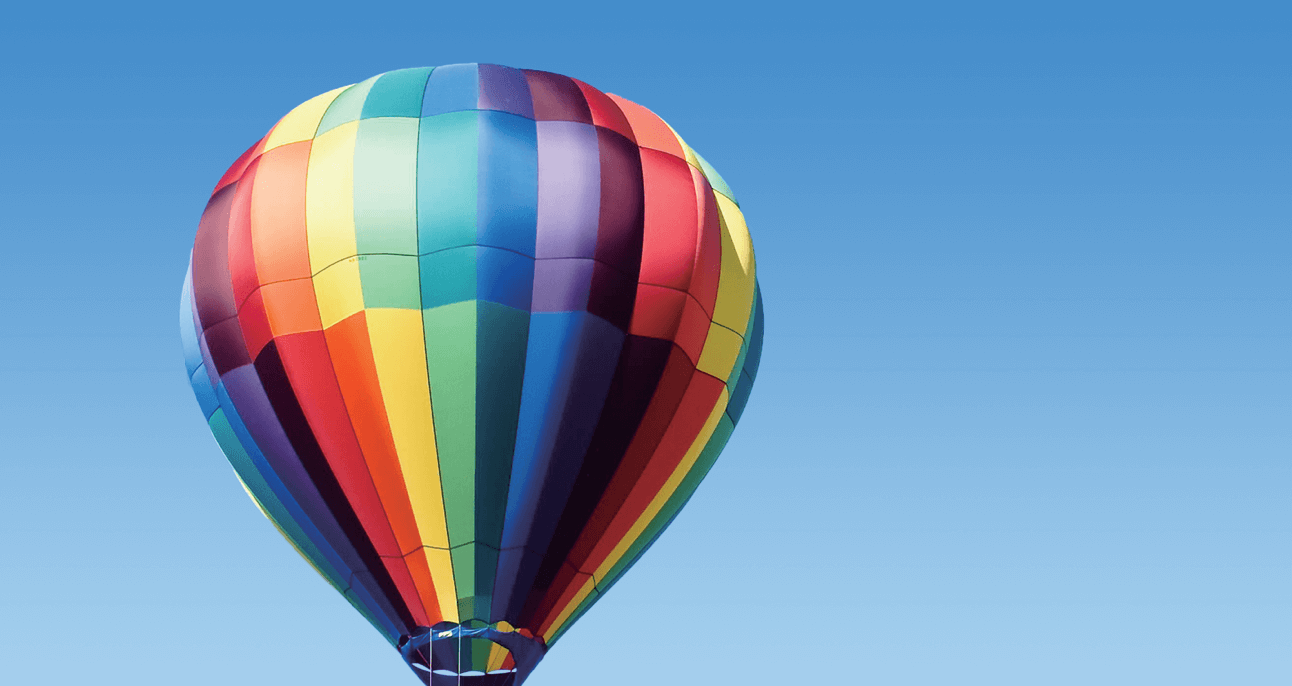 Home - Sustainability
Footer paperone™ content.

 Copyright by APRIL International Enterprise Pte Ltd © 2019
PaperOne™ China
PaperOne™ Hong Kong
About APRIL Group
Journey of PaperOne™
PaperOne™ Story
Certificates & Awards
Office Paper Range
Printing & Publishing Paper Range
Digital Paper Range
Specialty Paper Range
Sustainability
Useful Links
APRIL Group
APRIL Rewards
APRIL Dialog
PaperOne™ Facebook
PaperOne™ Instagram
PaperOne™ Youtube
PaperOne™ LinkedIn
Head Office
APRIL International Enterprise Pte Ltd
80 Raffles Place,
#50-01 UOB Plaza 1,
Singapore 048624
Email: [email protected]
Phone: +65 6216 9318
Footer Copyright Text
"This is the OFFICIAL PaperOne™ website. This website and our official Facebook page: http://www.facebook.com/PaperOneOfficial are the only official sources of news, events and other product information by PaperOne™. If you come across another website that claims to be associated with PaperOne™ or is similar to our website, do bring this matter to our attention by sending us an email at [email protected] "
Please click the links for more information on our Terms of Service and Privacy Policy .
IBDP History
Website by Jo Thomas & Keely Rogers
Updated 3 December 2023
InThinking Subject Sites
Subscription websites for IB teachers & their classes
Find out more
www.thinkib.net
IBDP Biology
IBDP Business Management
IBDP Chemistry
IBDP Economics
IBDP English A Literature
IBDP English A: Language & Literature
IBDP English B
IBDP Environmental Systems & Societies
IBDP French B
IBDP Geography
IBDP German A: Language & Literature
IBDP Maths: Analysis & Approaches
IBDP Maths: Applications & Interpretation
IBDP Physics
IBDP Psychology
IBDP Spanish A
IBDP Spanish Ab Initio
IBDP Spanish B
IBDP Visual Arts
IBMYP English Language & Literature
IBMYP Resources
IBMYP Spanish Language Acquisition
IB Career-related Programme
IB School Leadership
Disclaimer : InThinking subject sites are neither endorsed by nor connected with the International Baccalaureate Organisation.
InThinking Subject Sites for IB Teachers and their Classes
Supporting ib educators.
Comprehensive help & advice on teaching the IB diploma.
Written by experts with vast subject knowledge.
Innovative ideas on ATL & pedagogy.
Detailed guidance on all aspects of assessment.
Developing great materials
More than 14 million words across 24 sites.
Masses of ready-to-go resources for the classroom.
Dynamic links to current affairs & real world issues.
Updates every week 52 weeks a year.
Integrating student access
Give your students direct access to relevant site pages.
Single student login for all of your school's subscriptions.
Create reading, writing, discussion, and quiz tasks.
Monitor student progress & collate in online gradebook.
Meeting schools' needs
Global reach with more than 200,000 users worldwide.
Use our materials to create compelling unit plans.
Save time & effort which you can reinvest elsewhere.
Consistently good feedback from subscribers.
For information about pricing, click here
Download brochure
See what users are saying about our Subject Sites:
Find out more about our Student Access feature:
Paper 1 is a source paper in which students must answer four questions on four sources which are all related to one of the prescribed subjects.
This page gives an overview of what is required; see Guidelines for answering Paper 1 questions to get more information on what is expected for the different types of question and for suggestions on how to help students develop their source skills.
What is the nature of Paper 1?
Paper 1 is a source based paper which lasts one hour. It consists of 4 sources (one of which is visual source such as a cartoon or a map). There are four questions which require students to use their source analysis skills.
What content needs to be covered for Paper 1?
One prescribed subject must be chosen for study from the following list:
Military leaders
Conquest and its impact
The Move to Global War
Rights and Protest
Conflict and intervention
Each prescribed subject consists of two case studies, each taken from a different region.
What is the structure of the paper?
Students will receive a source booklet and a question booklet). The booklets will cover all of the prescribed subjects.)
How will this paper be marked?
The paper is marked out of 24 which is divided up as follows:
Question 1 : 5 marks
Question 2 : 4 marks
Question 3 : 6 marks
Question 4 : 9 marks
NB There are generic mark bands for Questions 3 and 4
Selected Pages
4. PS5 Conflict and Intervention: Full source papers Free
See below for full source papers and mark schemes for both case studies for PS5.Question Paper: These sources relate to...
PS2: Conquest and its impact Free
This topic covers the final stages of Muslim rule in Spain in the late 15th Century and the conquest of Mexico and Peru...
PS5: Conflict and Intervention Free
This prescribed topic focuses on two case studies which show the impact of both intervention and non-intervention in two...
1. Case Study 1: Rwanda (1990–1998) Free
During the 1994 Rwandan genocide, also known as 1994 Genocide Against the Tutsi in Rwanda, members of the Hutu ethnic majority...
PS3: The Move to Global War Free
This topic examines how the actions of three countries in two different regions contributed to the 'move to global war'...
PS1: Military Leaders Free
This prescribed subject covers the military leaders of Genghis Khan and Richard I.An outline of the key themes is given...
Academic Honesty
Aims and Objectives
Areas of Exploration
Learner's Portfolio
Literary Approaches and Criticisms
Summer Assignments
Reminders - ALL Classes
IA: Individual Oral (IO)
EA: HL Essay
Advertisement and Representation
Drama Study - Pygmalion
Novel Study: The Road
Poetry Study: The World's Wife
Year 2 Readings
Culture, Identity and Community
Beliefs, Values and Education
Politics, Power and Justice
Arts, Creativity and the Imagination
Science, Technology and the Environment
Time and Space
Intertextuality: Connecting Texts
Important Handouts
Visual Rhetoric
More Info about Oryx and Crake
Oryx and Crake Song Texts
B4's Assignments
IB Conversations
Language and Identity
Language and Community
Language and Gender and Sexuality
Language and Power
Media Institutions
Textual Bias
Role of Editing
Arts and Entertainment
Popular Culture
The Color Purple
The Sympathizer
Woman at Point Zero
The Great Gatsby
Can a Picture Tell a Million Words?
How to improve your score in ​IB Language and Literature Paper 1.
Advertisement .
Uniqlo Selfless Selfie
Ethical Coffee
Chevrolet 2007
The Incredible Shrinking Man
A Bad Watch
Chevrolet 1947
Patek Philippe Watches
Problem and benefit: also called "benefit and need," the success of any advert depends upon appealing to the desires of its readers.
Image: a major component of modern advertising, images often tell visual narratives , or employ tactics such as 'shock value' or 'sex sells.'
Slogan and copy: as the image is so important in ads, text is kept to a minimum. Slogans should be short, catchy, memorable and should have a relationship with the image; this is called anchoring . Look for typographical features such as bold fonts, underlined words and the like.
Association: ads sell products… but also sell values . You should be alert to the abstract concepts that the advert is associating with its product and brand. Understand that objects, settings, people and so on are symbolic .
Testimonial: adverts often include the satisfied quotations of customers who already used the product and are delighted with their purchase. Some ads feature celebrity testimonials.
Advertising claims: favourites include the use of weasel words, scientific claims, vague language , or bandwagon claims. There are many more for you to look out for, and you might also keep an eye out for jargon which sounds impressive, but doesn't communicate meaning.
Persuasion: adverts are always persuasive. Even ads that are not trying to sell you a product or service might be asking you to think something, change your behaviour or help someone. Look out for any and all kinds of persuasive devices in advertising.
Charity Appeals
The Smith Family
Cold Weather Alert
Pink Rickshaws
Save the Bees
Adopt a Polar Bear
Persuasive: the purpose of charity adverts is to make the reader take action, probably in the form of money or time. Adjacent to this is the need to raise awareness of social problems. Therefore, look out for all kinds of persuasive rhetorical features in charity appeals.
Pathos: charity ads are likely to be more emotive than regular adverts. By appealing to emotions such as anger, pity, guilt , sympathy , and so on, charity adverts make it more likely that you will want to respond.
Hard-hitting: like conventional advertising, charity appeals rely on visual elements to impact the viewer. An effective approach is to use hard-hitting shock tactics to spur the reader of this text type into action.
Credibility: charity appeals need to be even more trustworthy than regular persuasive texts. Look for information that suggests your donations will make a positive change, perhaps in the form of facts and statistics .
Metonymy: social problems like hunger and poverty are too large for one person to help solve; so charity ads often introduce you to a single individual who represents all those who your donation goes towards helping.
Direct address: charity ads will often address the reader with the word 'you', striving to make a strong connection. If a person in the advert is making eye contact with you, this is a kind of visual direct address .
Recruitment Campaigns
Further Education
Be The Change
We Are Nurses
Fridays For Future
Persuasive: the purpose of a recruitment campaign is to persuade you to sign up to a cause or join an organization. Recruitment drives are almost certain to use direct address and imperatives .
Visuals: can be wholly visual, but likely to have some accompanying text ( multi-modal ).
Slogans: text may be minimal or in the form of slogans which are designed to be catchy . Pay attention to typography , fonts and emphasized words.
Pathos: the core of a campaign is often emotional , aiming to elicit feelings such as patriotism and duty on one hand, or guilt if one is not to sign up.
Card-stacking: a common feature of recruitment drives is they often fail to show the downsides of joining up! Ignoring parts of the argument that don't fit your agenda is called card-stacking .
Simplification: along with a host of other fallacies , recruitment campaigns reduce complex issues to simple solutions. They may also invoke stereotypes .
Symbolism: elements of the text will connote concepts that are integral to the writer's message. Look out for metonymy , where an individual is made to stand for the whole.
Chicken Tikka Masala
William Morris Lecture
The Pleasure of Books
Eulogy for Mahatma Gandhi
Eulogy for Sir Edmond Hillary
Ethos: the speaker establishes his or her credibility and may allude to a moral, social or spiritual leader with whom the audience cannot disagree.
Logos: clear, reasonable arguments, facts and statistics and quoting experts in the field are all ways of establishing a logical appeal.
Pathos: emotive language and imagery are ways of helping the audience empathize with the feelings of other – often vulnerable – people.
Persuasive: the speaker attempts to make his or her listener think in a certain way, believe something or take action .
Direct address: the speaker tries to draw closer to the listeners by addressing them as 'you' – look out for the use of 'we' or ' us' to include the speaker and listener on the same side – and be wary of attempts to compliment the listener .
Modality: modal verbs are small but important words (such as 'must', 'need', 'should' , 'might,' and so on) that reveal the speaker's degree of certainty and strength of feeling. You can study modality here .
Rhetorical devices: all kinds of rhythmical, structural, auditory and linguistic tricks can be employed by a skilled speaker. They are too many to list here, but rhetorical strategies can be studied and learned.
Logical Fallacies: also called 'argumentation fallacies.' Common fallacies in speeches are glittering generalizations , simplification and slippery slope .
Opinion Columns
Learning Foreign Languages
Political Correctness
PC Language Saved My Life
I h8 txt msgs
What's Wrong with MacDonalds?
The Secret Power of Music
Zoos Are Prisons For Animals
Water on Mars
Being a Housewife
Perspective: as an expression of a personal viewpoint, the first person is most commonly adopted for opinion pieces. Look out for 'we' instead of 'I' – a clever way of implying the viewpoint is commonly held.
Solid Arguments: an opinion piece might open your eyes to the reality of an issue, providing facts , statistics and information to help convince you of the writer's viewpoint. Expect to see opinions backed up by studies, research or evidence of some kind. Keep an eye out for assertion , though, where a writer presents an opinion as if it were a fact.
Anecdotes: sometimes a writer will relate a small story from his or her personal experience in order to demonstrate a thoughtful approach to the topic at hand. You may find the opinion piece begins with this story, which acts as a kind of hook into the main article.
Structure: the writer of an opinion piece is not trying to keep you in suspense and the opinion is often obvious from the title or first few lines of the article. The rest of the article should support or develop the writer's point in a number of ways. The ending should be strong and certain, perhaps reiterating the writer's position.
Register and tone: you should be especially alert to the writer's choices in this regard. Opinion pieces are often formal , but the writer may adopt an irreverent tone , be passionate , conversational, friendly , challenging , even sarcastic depending on the tactics used to convince you of a particular opinion.
Concession: although similar in many ways, opinion pieces are not quite the same as persuasive speeches, so the writer is not necessarily trying to change your opinion. In this case, you might find concessions to the other side of the argument or even an acknowledgement that the writer's opinion is flawed in some way.
Comic Strips
Science Tales: Climate Change
You Have A Question, Calvin?
The 21st Century
First Dog on the Moon
Science Tales: Fracking
Purpose: comic strips are often humorous; their primary purpose is to entertain . Nevertheless the strip may make a serious point about a local or global issue.
Structure: comics and cartoons are drawn in square boxes called panels , arranged in sequence and read in a linear fashion. The white space between the panels is called gutters .
Exposition: text that tells the story is presented as captions .
Speech and thought bubbles: so you can read the internal and external dialogue of the characters.
Mechanics: spatial mechanics is the use of space within and between each frame. Temporal mechanics is the way time can be slowed down, sped up or stopped.
Artistic style: comics are drawn purposefully and with intention. Are the pictures crisp, heavy, weighty, light, cartoony, realistic, bright, dark? Can you tell whether the artist used pencil, pen and ink, or brush? Words that describe mood and tone can be useful when analyzing graphic weight ( shading and contrast ) and saturation ( brightness ).
Emanata: items such as dots, lines, exclamation marks or onomatopoeia that depict action, emotion or sound.
'Cartoonification': how realistic are the images in the cartoon or comic strip? Realism is measured on a spectrum from photorealistic or lifelike to simplified .
Punchline: especially apparent in four-panel comic strips, the joke is revealed in the last panel.
Satirical Cartoons
Children Playing
Kal Kallaugher Cartoons
Genetically Engineered Children
Purpose: satirical or political cartoons aim to satirize ; this means they ridicule, lampoon or criticize a specific target which may be a person, group of people or a particular decision or viewpoint.
Irony: meaning when one's actions contradict one's words. Look out for people in cartoons saying one thing and doing another.
Caricature: people are simplified , exaggerated or distorted for effect. An element of caricature may be synecdoche , whereby a part of something is made to stand for the whole.
Symbolism: objects, icons and even colors have specific associations. Sometimes items are labelled in the text to help the reader make associations.
Allusion: the cartoon may refer to historical or political events outside the text. The success of an allusion depends on the reader's ability to recognize it.
Tone: scathing, sarcastic, pointed , or critical are some of the words you might use to describe the tone of satirical cartoons.
Magazine Ariticles
Fashion Show
Broken Watches
Pitchforks and Plutocrats
Headline: bold text that reveals the topic of the article and should provide a hook for the reader.
Images: photographs of people and places are common features of magazine articles. They are almost always posed , not natural, and are often as prominent as the copy.
Layout: look out for box-outs, bullet points, ears and other kinds of layout features.
Entertainment: although they might be topical and current, most magazine articles are designed to entertain. Information may be displayed in an appealing way, using pull quotes and subheadings .
Buzzwords: being up-to-date, relevant and current means some articles make use of buzzwords and words that are popular at the time of publication.
Interactive Features: increasingly, articles that would traditionally have been printed in magazines are being published online. In this case, look out for interactive features such as embedded videos , hyperlinks and tabs .
Embedded interviews: experts on or participants in the topic at hand are often interviewed and quotations are used throughout the article. In the case of celebrity articles , the whole piece could be the write-up of an interview (see below).
Celebrity Big Brother
Jimi Hendrix
Minoli Salgado
Bernie Ecclestone
Grub Street
Question-Answer: a recognisable feature of interviews in this format, which presents the questions asked and responses using quotations (direct speech).
Register: as a record of a spoken conversation, a written interview is likely to contain examples of language that is more like speech. Look out for colloquialisms, idioms, contractions and even jokes .
Quotation: as an alternative to the question-answer format, you might see interviews written up as a magazine article. In this case you will see a mixture of direct quotation and indirect free speech .
Topics : the interview may be focused on one issue or may range across various topics. Look out for the interviewer asking leading questions to take the conversation in a particular direction.
Perspective : the interview presents a one-sided view on a topic or person, so is likely to be highly subjective . The interviewee may use assertive statements which present opinions as if they are facts.
Them-and-us: celebrity interviews tend to put interviewees on a pedestal. Look for ways in which the text creates a divide between celebrities and 'us', the reader, or represents the interviewee as special in some way.
Swamp Water
Leadership Blog
Viewpoint: blogs normally represent the interests and opinions of an individual, so are normally first person .
Purpose: Blogs are guided by individual interests or concerns so the purpose is flexible . A blog might seek to inform readers about an area of interest, topic or movement. They may also discuss an event or issue. Blogs might even function like an online diary, describing the day's events and reflecting on an experience.
Diction: depending on the topic, writers of blogs could employ a specialist vocabulary or use technical terms .
Visuals: blogs may illustrate the text with cartoons, images or photographs (perhaps illustrated or taken by the writers themselves).
Structure: again dependent on the individual text, but you can look out for chronological and linear structures with subheadings, clear connectives or other features helping organize the text.
Informational Text
Encyclopedia Britannica
Frank Fenner Foundation
Joseph Rowntree Foundation
Neutral language: aiming to inform above all else, the register should be formal or semi-formal, the language accessible and the tone neutral.
Diction: some informational texts are aimed at particular readers and employ technical terms or specialist language – watch out for jargon, which may not communicate clearly.
Layout: these kinds of texts normally have a clear, easy to understand layout. They might use box-outs, lists, bullet points, page dividers and other organizational features to help guide you step-by-step through the text. Some informational texts are non-linear .
Facts and Statistics: presented in all kinds of ways: percentages; graphs; charts or numbers. Look for credible sources that are cited.
Typography: look for fonts, capitalizations, bold or italicized words, underlined words, or other features that help emphasize key points.
Images: often in the form of diagrams , images should reinforce the written text or be broken into step-by-step guides. They may be simplified .
Information: although this goes without saying, you should differentiate between general information and specific details .
Infographics
Thunderstorms
The Benefits of Cycling
How are ICC Judges Elected?
Physical Activity
Humor At Work
Audience: normally infographics are designed to reach as wide an audience as possible. As always look out for technical language that might indicate a niche audience.
Simplification: the main purpose of infographics is to simplify complex knowledge or data. Look out for all kinds of simplification techniques including summary , bullet points , images with captions and more.
Illustrations: they say a picture is worth a thousand words and nowhere is this more true than in infographics. Icons are simplified mages that symbolize certain ideas from the text.
Copy: infographics are multimodal, meaning there will be some brief text included. Look out for headlines , labels and snippets (brief chunks of text).
Structure: good infographics are little visual narratives that tell a simple story, so look out for structural elements that help you decode the sequence of events.
Design: infographics are supposed to be eye-catching. Color, typography, font and other design features should combine to help you get information and also engage your interest.
Scientific Articles
A Question of Time
The Silence of the Bees
Journey of a Lifetime
Artificial Intelligence
Mission to Mars
Informative: the purpose of scientific writing is to share knowledge, so look out for informative features such as facts and statistics and clear explanations . Some articles will also simplify concepts for a more general readership.
Diction: inevitably, writing about science and nature will involve using a specialist vocabulary of technical and precise terms .
Comparisons: some scientific concepts are quite abstract or complex, so writers of scientific articles might use similes and comparisons to make them easier for a wider readership to visualize.
Visuals: photographs, diagrams, charts and graphs are all likely to accompany and illustrate scientific concepts. Look out for more examples of simplification .
Credibility: research, authoritative sources , and quotations by experts make far-out concepts more credible.
Structure: look out for both linear and non-linear structures and layouts, depending on the content. A text might provide a timeline or historical overview . Boxouts, summaries, explainers, glossaries can all help communicate complicated ideas.
News Report
UK Weather Report
100 Meter Sprint
Disappearing Town
Masthead: a strip across the top of a newspaper front page containing the name of the newspaper, the date of publication and the price . Tabloid papers from the UK are called 'red-tops' because of the red color of the masthead.
Headline: the choice of words in a headline is essential to the tone and angle of the story. There are many techniques involved in creating headlines and you should definitely learn: slammer; pun; alliteration; elliptical headlines (which only include the keywords).
Visuals: all newspapers make use of photographs to accompany stories. Tabloid papers are dominated by images while broadsheet papers tend to use smaller photographs. Look out for pictures of people's faces, which reveal emotion and create bias.
Copy: the main text of the article. Features you should be on the look out for are: sensationalism; vague language; emotive language and euphemism .
Embedded interviews: you can expect to find witness recounts, expert opinions and statements from authority figures in almost all newspaper reports.
Bias: all kinds of bias exist in newspaper reports, from selection bias (the choice of what content to include and what to exclude) to name-calling , to the use of certain facts and statistics and more.
Figurative Language: anyone who still thinks the news is purely factual needs to go back to the start of the course ! News reports are a rich source of metaphor, simile, hyperbole, and exaggeration, often distorting reality in some way.
Descriptive Passages
What is Poverty?
The People of the Abyss
Summer in the Sierra
Diction: the aim of descriptive writing is to help you visualize what's in the writer's head, so vague language is not helpful. Descriptive writing employs concrete language in precise ways.
Imagery: as writing which is drawn from direct experience, description always involves imagery. Humans perceive the world vividly using our visual sense – but don't forget about other ways of perception: sensory images can also be auditory, tactile, kinesthetic , and even olfactory (the sense of smell).
Figurative Comparisons: similes, metaphors, and personifications are commonly found in descriptive writing.
Modifiers: the function of adjectives and adverbs are to describe.
Perspective: one of the most important features. For example, a piece from an outsider perspective will contain very different thoughts and feelings to a piece written from an insider's point of view .
Oaxaca Journal
African Diary
Journal of a Disappointed Man
Viewpoint: as one of the most personal text types, diaries are written in the first person and always express thoughts and feelings.
Perspective: diaries are written to be private as the reader and writer are the same person. Confessional is a particular form of diary writing that reveals a secret.
Structure: diaries function as records of the day's events and are largely chronological . Look out for flashbacks when the writer begins at the end, then goes back to explore how and why an event happened.
Register and tone: most diaries are written in an informal or semi-formal register, using language the writer feels comfortable with. Look out for language which reveals the attitude of the writer ( tone ): it is not uncommon for diaries to be thoughtful and reflective, scathing and caustic… or anything in between.
Colloquialism: the writer might write as if he or she is talking and may use figures of speech in an original or entertaining way.
Dire Predictions
Letter from the Front
An Eminent Letter
Name and address: formal letters are posted to the recipient, so they normally contain both the sender and receiver's address , allowing the recipient to reply. The sender's address is traditionally placed on the right hand side, with the date below it.
Purpose: people send letters for all kinds of reasons; to complain, to seek advice, to connect with a loved one or even to pass gossip. The purpose of this text type is completely flexible .
Register: letters can be formal or informal depending on the purpose and relationship between the sender and receiver. The tone can vary widely too: compare a formal letter of complaint with an intimate letter between lovers.
Salutation: a direct address to the recipient. Depending on context, they can vary from the formal 'Dear…' or even 'To whom this may concern…' to a quick 'Hi…'
Sign off: you can tell a lot about the relationship between the reader and the writer from the way the letter ends. Formally, 'yours sincerely' is used if the recipient's name was used and 'yours faithfully' is used when the writer does not know the name of the receiver. Non-conventional sign-offs can be used for a variety of reasons; check the end of the letter to see if the writer expects a reply.
Travel Writing
Cycling Tips
Travel Tales
Tasmanian Caves
Long Enough in Jo'burg
A Fish with Hair
The Mangyan of Mindanao
Viewpoint: travel writing often documents the personal experiences of someone exploring a new place or country so is often first person.
Perspective: an outsider's perspective is common when reading travel writing, particularly if the destination is new, exotic or remote. Alternatively, the piece might be written from an insider's perspective and is inviting you to visit or share an experience in a different part of the world.
Structure: look out for chronological timelines, past – present structures or a linear journey of discovery. Guidebooks will have clear headings and subheadings and will probably include box-outs and the like.
Information: travel writing often seeks to be informative and can present you with facts and figures, names and dates, historical or architectural or geographical information and more.
Description: if the writer is trying to make the destination tantalizing, or to help transport the reader, you might find examples of visual imagery, vivid description , even figurative comparisons , helping you visualize a far-off place.
Visuals: photographs, maps , or floor plans of famous locations are all visual features that you might encounter in travel writing, particularly guidebooks.
Advisory Texts
Self-help Guide
Letter of Advice
Tone: authoritative, reasonable, commanding or trustworthy. Look out for opinions presented as if they are facts .
Tense: the imperative tense (also called the command tense) can be recognized by the position of the verb at or near the start of the sentence.
Modality: modal verbs such as 'must', 'will', 'should' and 'ought' transmit strength of feelings.
Credibility: expert sources, research and scientific evidence might be used to establish credibility.
Register: official advice will be formal and persuasive ; friendly advice will be delivered in a reassuring or intimate way. Sometimes, advice will include a warning .
Structure: look for cause-and-effect structures, step-by-step guides or linear structures that are easy to follow.
Texts for Children
Tiktok and the Nome King
Enid Blyton
The Monkey Fiddle
Word of the Year
Allegory: like symbolism , in children's stories characters and objects often stand for things greater than themselves. The Wizard of Oz is a good example of allegory.
Diction: it would be unusual for children's texts to contain too much difficult vocabulary, although stories and rhymes often use synonyms .
Visuals: look out for colorful visuals, vividly drawn people and places.
Fable: a particular type of children's writing that anthropomorphizes animals, who stand in for human characters.
Didactic: some texts for children are designed to teach a lesson or moral. You can look out for didactic messages in children's texts.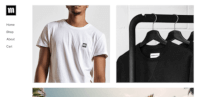 Math AA NEW
Math AI NEW
Math Studies
Free Resources
IB English Paper 1 – A Beginner's Guide To A Level 7
Today's advice is related to the IB English Paper 1 exam. Gave you shudders didn't it?
Maybe I'm weird but in all honesty, the English exams really weren't too stressful compared to the other exams I did. Just my personal opinion.
Also, it's probably because English is my first language…BUT. Nevertheless, hopefully today's tip will help you. With IB exams (or mocks) just around the corner, it's a better time than ever to get a head start on your studying
So today's advice is hopefully really going to help both SL and HL students in their IB English Paper 1 final exam (and Paper 2).
I did HL myself so the techniques I used when doing these exams worked for me. Hopefully they'll work for you too. Fingers crossed.
IB English Paper 1, here we go. Let's get you guys prepped.
Read, and read your IB English Paper 1 Texts Carefully
With IB English Paper 1, it's all about textual analysis. You want to really immerse yourself in the paper and get your brain cranking out good questions and analysis.
That's why you have to read. You have 4 texts, A, B, C, and D, to read and you need to compare and contrast them.
That's not to mean compare A and D. No.
You need to choose between A and B or C and D. Not in any other order. Hopefully when you're reading this, you'll have plenty of time to practice the advice I'm giving.
If not, don't fret. Panicking never helps.
So. Back to my point. First thing you're gonna want to do when you flip over that big ol' scary exam paper is allocate 30 minutes of reading time for yourself (20 if you're doing the SL English Paper 1 exam).
Now look. It's a 2 hour exam (an hour and a half for the SL English Paper 1) and no way are you going to get through that exam with a decent grade without prep.
During these 30 minutes, you need to be scribbling furiously on the texts. Bring highlighters with you or just underline or circle anything important.
Oh, and before I go on, you need to decide what you want to analyse. You can have a quick skim read and decide which to analyse more thoroughly or do a quick analysis of both sets of texts and then make a decision. It's up to you.
Done with reading? Time to analyze
Here's where the real fun begins.
Remember when I told you to highlight and circle anything important? You know like literary devices, thematic idea, tone of the writer, possible audience appeal, stylistic devices (which are the same as literary devices), and structure of the text?
Yeah well now you gotta analyse it all bit by bit. You realistically have about 15 (about 10 or so for SL) minutes by now.
If you've practiced past papers, which I highly suggest you do if you're reading this ahead of the exam period, then 15 minutes (again, 10 for SL) should be enough time.
When you're analyzing, remember it's a comparison between the other text. So while you're analyzing both texts, remember to ask yourself "Ok but how does this compare to the other text?". This  has to translate into your writing.
You need to make it clear that you're comparing and contrasting .
How you do it is up to you. What I used to do was write a whole paragraph on a point I had on a text and then in the next paragraph, start with "On the other hand, Text C tends to portray…." or if they were similar I'd go "Similarly, the author of Text D parallels Text C through the use of….."
Another way I used to approach comparisons between texts was dedicate about half a paragraph for each text. With both methods though, you're going to need to make sure you have a balance.
So basically each paragraph has to be of similar length to each other unless you have your points in the same paragraph. Then you have to make sure you have enough sentences dedicated to each point about the Texts.
Plan Out Your IB English Paper 1 exam response
I'm sorry to say but with your current time constraints, you're gonna need to do a bit of multitasking and plan your way to that level 7.
While you analyze, your brain should be working overtime to try to paint some similarities and differences between the two texts.
Your essay obviously needs structure and you need to know how to do it. Here's a good way of doing it. I used to write my paragraphs according to the following structure:
Audience/Purpose – Who is the author writing to and what is the purpose of them doing so?
Content/Theme – What's actually in the text? Is there a theme you can detect?
Tone/Mood – What is the author's tone? What kind of mood is he/she writing about?
Style – What kind of style do they write with? Formal, informal? Iambic pentameter or blank verse?
Structure – How does the author structure the text? Is there anything visually appealing? Images? Diagrams?
For each of these, I would write either two paragraphs, one point for each text. If I was rushing, I might squeeze both points into one paragraph. I would HIGHLY recommend you do the same.
SL students, you guys will benefit enormously if you follow what I'm saying. This is all the stuff that got me an overall level 7 in HL English. HL. Of course I'm saying that it'll help given that you thoroughly practice these techniques. So it's up to you really
So yeah. Up there is basically done for you plan. You should centre your analysis and reading around the plan I gave you above. Constantly ask yourselves the questions above and pick your texts apart finding answers to the questions:
"Ok what's the likely target audience in this text? Why would the author target them? What's the purpose ? Is it stated obviously or can I assume it?"
"What kind of content is it? What historical aspects does it refer to? What's the thematic background of this piece?"
"What's the tone the author is writing in? Why would he/she write in such a tone ? How about the mood that this afflicts on the reader? What can I say there?"
"What's the writing style here? What kind of devices are used to achieve this effect?"
"Why does the author choose such a structure ? What can I say regarding this point?"
Ask yourselves those questions and find the answers as best you can. Remember it's analytical. English is all about interpretation. So long as you have a solid argument, you can interpret the texts in any which way you want.
It's not what you argue, it's  HOW you argue. Are your analyses in depth enough to convince the examiner? That's what you've gotta practice
Alrighty so that's the first tip of this series. I'll be sure to put up more posts relating to IB English Past Papers in future. I've still got Paper 2 to cover and I'm sure I'll think of more tips to give for English Paper 1 in future.
On a side note though, I actually like giving past paper advice because the papers are quite similar for both HL and SL so the techniques I talk about can usually be put to the test in both cases.
Oh were you not looking for IB English Paper 1? Paper 2 you say? Never fear, Studynova is here .
Get help with these IB subjects
Yes, we love math and science 🔬.
NEW Math AA
NEW Math AI
Chemistry SL
Chemistry HL
Theory of Knowledge
What people say about us
That you explained all the topics I needed to pass my math studies exam. – J.E., Bellas Artes , Venezuela
[email protected] — All Rights Reserved © 2023 Studynova Online ApS.
Our courses are now part of OSC Study and they are no longer for sale on this website. Dismiss
Create a Free Studynova Account
This field is for validation purposes and should be left empty.
Already Registered? Login here
How do I answer paper 1?
Paper 1 is an unseen commentary paper. It can seem tricky at first but once you get the hang of it you can do very well on this paper!  I think its helpful to have a formula of how to answer these questions (I do have a worksheet for this and would share it with the student):
In the first five minutes, read the question three times. Firstly, just read. Second time, read and sum up the poem in one sentence. Thirdly, read and annotate as many different features as you can (I have a list of good features that I can share with the student). 
Plan. A helpful way to write these essays is with the following outline: 
Introduction- use your summary sentence to talk about the 'heart' of the poem/prose. You will tie all of the points you make throughout your essay to this heart. It should refer to the purpose/voice/message of the poem/prose. 
Use the following subtitles for each following paragraph:  Setting; character; action; structure; ideas
For each of these paragraphs, pick out different features you have identified in the poem, show how they contribute to setting, character, action, structure or ideas and link these to the central heart of the text. How do these features/aspects contribute to the overall purpose/thrust of the poem/prose?  conclusion- pick out a few features that are really important and sum up how they contribute to the 'heart' of the piece. keep this short and don't repeat yourself excessively!
A few top tips- quality is better than quantity, make sure you really think about the phrasing and language you are using for the essay; be quirky, adventurous and insightful with your interpretations; keep an eye on the time. 
Always check at the end to make sure your punctuation and spelling is perfect. 
Related English IB answers
"the title of a poem almost always offers the audience something signi cant to their reading and understanding. in the work of at least two poets you have studied, show how titles have affected your interpretations of the poems", how to "analyse the given poem for the theme of death by exploring the metaphors and other literary techniques"., how do i integrate literary terms into my analysis, how to approach an unseen english paper 1, we're here to help, company information, popular requests, © mytutorweb ltd 2013– 2023.
Internet Safety
Payment Security
Paper 1 is a stimulus/source based exam that is 75 minutes long. Regardless of whether you are taking Global Politics at HL or SL you sit this paper.
The paper will be based on one of the four core topics (see syllabus here for further details) of Power, Sovereignty and International Relations; Human Rights; Development; and Peace and Conflict.
The paper consists of four different sources (which may be a combination of written extracts, images, diagrams or graphs) and four different questions.
You must answer all four questions.
Before you even begin to read the sources, remember to…
… because then, when you read the sources you already know exactly what you are looking for. You can decide for yourself what the 'F' stands for. OK, so far simple. Let's take a look at exactly to tackle each of the different questions.
The important thing to remember here is that each question is testing a different assessment objective e.g. knowledge and understanding (AO1) or synthesis and evaluation (AO3).
Question 1:
The assessment objective for this question is AO1 (Knowledge and Understanding).
This means you need to:
Demonstrate knowledge and understanding of key political concepts and contemporary issues in global politics
Demonstrate understanding of relevant source material
The command terms to look out for in this question are:
Describe – give a detailed account
Define – Give the precise meaning of word, concept, phrase or physical quantity
Identify – Provide an answer from a number of possibilities
Outline – Give a brief account or summary
This question will ask you to extract information from one of the sources.
This information will probably be in the form of text (but may be an image or statistics so be prepared).
You will need to put the information into your own words to show that you have understood it.
You should probably write about 5 lines for this section.
Question 2:
The assessment objective for this question is AO2 (Application and Analysis). This means you need to:
Apply knowledge of key political concepts to analyse contemporary political issues in a variety of contexts
Identify and analyse relevant material and supporting examples
Use political concepts and examples to formulate, present and sustain an argument
Analyse – break down in order to bring out the essential elements or structure
Distinguish – make clear the differences between two or more concepts or items
Explain – give a detailed account including reasons or causes
Suggest – Propose a solution, hypothesis or other possible answer
This question is going to ask you to explain a concept.
In order to do this, you will need to use information in the sources as well as your own knowledge.
You must support what you say with examples.
For this section you should be looking to write around 200-250 words.
Question 3:
Ok, this is where things start to get a little bit more difficult but don't let it stress you out. You've got this!
The assessment objectives for this question are AO3 (Synthesis and Evaluation) and AO4 (Use and Application of Appropriate Skills) This means you need to:
Compare, contrast, synthesise and evaluate evidence from sources and background knowledge (AO3)
Compare, contrast, synthesise and evaluate a variety of perspectives and approaches to global politics, and evaluate political beliefs, biases and prejudices, and their origins. (AO3)
Produce well-structured written material that uses appropriate terminology (AO4)
Organise material into a clear, logical, coherent and relevant response (AO4)
Compare and contrast – give an account of similarities and differences between two (or more) items or situations, referring to both (all) of them throughout
Contrast – give an account of the differences between two (or more) items or situations, referring to both (all) of them throughout
Compare – give an account of the similarities between two (or more) items or situations, referring to both (all) of them throughout
There are eight marks available for this question.
On order to pick up the full eight marks, you should be aiming to make at least four points (similarities/differences depending on the command term).
It is important that consider both sources equally…so, do not simply refer to 'source B says…' without using terms like 'which contrasts with Source C because….'.
It is also a very good idea to consider what type of sources you are comparing/contrasting.
For example, one may be a newspaper article and the other might be a UN report.
How might this affect the relevance of each source?
You should be looking to write a minimum of 300 words in order to answer this question effectively.
Question 4:
Ok, so now we finally make it to question 4. This question requires more of an extended answer than the other questions. But first….
The command terms you can expect to see in this question are:
Discuss – offer a considered and balanced review that includes a range of arguments, factors of hypotheses. Opinions or conclusions should be presented clearly and supported by appropriate evidence.
Evaluate – Make an appraisal by weighing up the strengths and limitations
Examine – Consider an argument or concept in a way that uncovers the assumptions and interrelationships of the issue
The best way to face this question is to think of it as a paper 2 essay but with some sources to help you answer it.
Obviously, your answer will be slightly shorter than for a typical paper 2 essay.
The first thing to remember is to use the sources – not only will they help you but you are being tested specifically on your ability to use sources as well as your own knowledge (AO3).
Like with everything else in Global Politics, you should be ready to support anything you say with examples. These examples should come from the source material and your own knowledge
Define any key terms – e.g. sovereignty, globalisation, power
Time is precious and you don't have any to waste on 'padding' that doesn't help you to answer the question. Keep your introduction and conclusion short and focused.
Make sure that for every claim you include you also include a counter-claim (the opposite point of view). This will help to maintain balance in your essay as well as demonstrate good evaluation skills. Remember, you can evaluate a claim by using a counter-claim.
You want to be looking to produce at least 600 words in this section of the paper
You can download a copy of the GloPo Paper 1 Bible produced by Paul Hart at UWC Li Po Chun by clicking on the image below.
This is a resource that offers excellent guidance when considering how best to tackle Paper 1.
You must be logged in to post a comment.
Already have a WordPress.com account? Log in now.
Follow Following
Copy shortlink
Report this content
View post in Reader
Manage subscriptions
Collapse this bar
Clear Covers
Cutters & Trimmers
Conference Presentation
Other Desk Accessories
Staples & Staple Removers
Tape Dispensers
Binders & Archfiles
Certificate Holders
Clear book and Sheet Protector
Envelopes & Folders
File Holders & Dividers
Ballpens & Gels
Colouring Materials
Correction Supplies
Markers & Highlighters
Roller & Signpens
Desk Organisers
Writing & Note Pads
Photo & Sticker Paper
Carbon Paper
Continuous Forms
Copy & Multi-purpose Paper
Specialty Paper
Record & Activity Books
Laminating Film & Cash
Large Format Rolls
Vellum Board
Ink Cartridges
Printer Ribbon
Ink Bottles
Printer Labeller Tapes
Anker | Eufy Products
Calculators
Binding Machine
Bundy Clock | Biometric
Laminating Machines
Paper Shredders
Hard Drives & Data Storage
Mobiles & Laptops
Wearables & Accessories
Chargers & Power Strips
PC & Mobile Accessories
Black Shark Accessories
Smart Devices
Storage Boxes
Air Purifier
Stretch Films
Plastic Bags
Plastic Containers
Personal Care
Travel & Outdoor
Kids & Study
Tools & Transporation
Mobile Pedestal
Bed & Living

Paper One Digital (Presentation) Paper 100 GSM, A3
PaperOne™ Digital is the premium quality paper you want to present any high-quality work using any inkjet or laser printer.
With added smoothness and unrivaled whiteness, it is a cut above other papers when it comes to impressing a reader with any high-resolution text or graphics.
Empowered by ProDigi™ HD Print Technology, it also works perfectly with the latest inkjet or laser printers.
(Image used is A3 size)
Choosing a selection results in a full page refresh.
Press the space key then arrow keys to make a selection.
Use left/right arrows to navigate the slideshow or swipe left/right if using a mobile device
Unavailable