Dissertation Structure & Layout 101: How to structure your dissertation, thesis or research project.
By: Derek Jansen (MBA) Reviewed By: David Phair (PhD) | July 2019
So, you've got a decent understanding of what a dissertation is , you've chosen your topic and hopefully you've received approval for your research proposal . Awesome! Now its time to start the actual dissertation or thesis writing journey.
To craft a high-quality document, the very first thing you need to understand is dissertation structure . In this post, we'll walk you through the generic dissertation structure and layout, step by step. We'll start with the big picture, and then zoom into each chapter to briefly discuss the core contents. If you're just starting out on your research journey, you should start with this post, which covers the big-picture process of how to write a dissertation or thesis .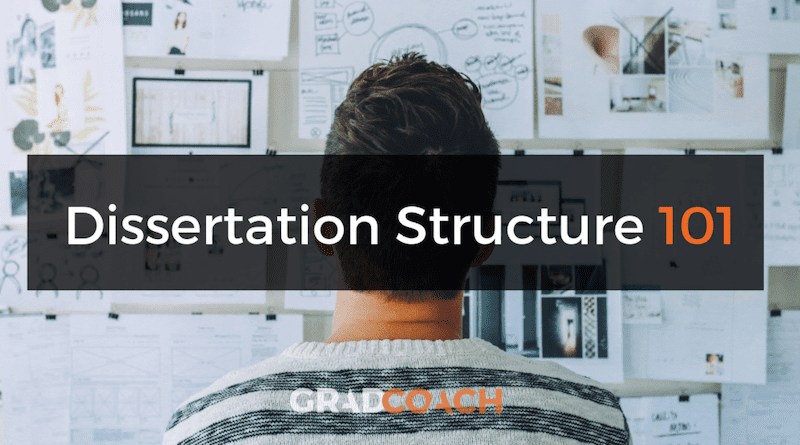 *The Caveat *
In this post, we'll be discussing a traditional dissertation/thesis structure and layout, which is generally used for social science research across universities, whether in the US, UK, Europe or Australia. However, some universities may have small variations on this structure (extra chapters, merged chapters, slightly different ordering, etc).
So, always check with your university if they have a prescribed structure or layout that they expect you to work with. If not, it's safe to assume the structure we'll discuss here is suitable. And even if they do have a prescribed structure, you'll still get value from this post as we'll explain the core contents of each section.  
Overview: S tructuring a dissertation or thesis
Acknowledgements page
Abstract (or executive summary)
Table of contents , list of figures and tables
Chapter 1: Introduction
Chapter 2: Literature review
Chapter 3: Methodology
Chapter 4: Results
Chapter 5: Discussion
Chapter 6: Conclusion
Reference list
As I mentioned, some universities will have slight variations on this structure. For example, they want an additional "personal reflection chapter", or they might prefer the results and discussion chapter to be merged into one. Regardless, the overarching flow will always be the same, as this flow reflects the research process , which we discussed here – i.e.:
The introduction chapter presents the core research question and aims .
The literature review chapter assesses what the current research says about this question.
The methodology, results and discussion chapters go about undertaking new research about this question.
The conclusion chapter (attempts to) answer the core research question .
In other words, the dissertation structure and layout reflect the research process of asking a well-defined question(s), investigating, and then answering the question – see below.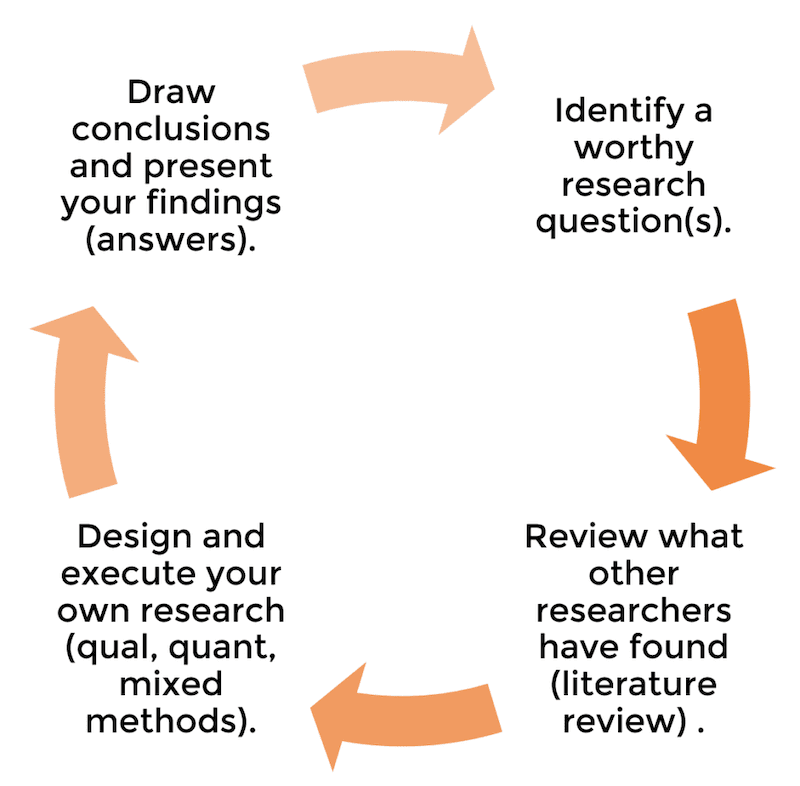 To restate that – the structure and layout of a dissertation reflect the flow of the overall research process . This is essential to understand, as each chapter will make a lot more sense if you "get" this concept. If you're not familiar with the research process, read this post before going further.
Right. Now that we've covered the big picture, let's dive a little deeper into the details of each section and chapter. Oh and by the way, you can also grab our free dissertation/thesis template here to help speed things up.
The title page of your dissertation is the very first impression the marker will get of your work, so it pays to invest some time thinking about your title. But what makes for a good title? A strong title needs to be 3 things:
Succinct (not overly lengthy or verbose)
Specific (not vague or ambiguous)
Representative of the research you're undertaking (clearly linked to your research questions)
Typically, a good title includes mention of the following:
The broader area of the research (i.e. the overarching topic)
The specific focus of your research (i.e. your specific context)
Indication of research design (e.g. quantitative , qualitative , or  mixed methods ).
For example:
A quantitative investigation [research design] into the antecedents of organisational trust [broader area] in the UK retail forex trading market [specific context/area of focus].
Again, some universities may have specific requirements regarding the format and structure of the title, so it's worth double-checking expectations with your institution (if there's no mention in the brief or study material).
Acknowledgements
This page provides you with an opportunity to say thank you to those who helped you along your research journey. Generally, it's optional (and won't count towards your marks), but it is academic best practice to include this.
So, who do you say thanks to? Well, there's no prescribed requirements, but it's common to mention the following people:
Your dissertation supervisor or committee.
Any professors, lecturers or academics that helped you understand the topic or methodologies.
Any tutors, mentors or advisors.
Your family and friends, especially spouse (for adult learners studying part-time).
There's no need for lengthy rambling. Just state who you're thankful to and for what (e.g. thank you to my supervisor, John Doe, for his endless patience and attentiveness) – be sincere. In terms of length, you should keep this to a page or less.
Abstract or executive summary
The dissertation abstract (or executive summary for some degrees) serves to provide the first-time reader (and marker or moderator) with a big-picture view of your research project. It should give them an understanding of the key insights and findings from the research, without them needing to read the rest of the report – in other words, it should be able to stand alone .
For it to stand alone, your abstract should cover the following key points (at a minimum):
Your research questions and aims – what key question(s) did your research aim to answer?
Your methodology – how did you go about investigating the topic and finding answers to your research question(s)?
Your findings – following your own research, what did do you discover?
Your conclusions – based on your findings, what conclusions did you draw? What answers did you find to your research question(s)?
So, in much the same way the dissertation structure mimics the research process, your abstract or executive summary should reflect the research process, from the initial stage of asking the original question to the final stage of answering that question.
In practical terms, it's a good idea to write this section up last , once all your core chapters are complete. Otherwise, you'll end up writing and rewriting this section multiple times (just wasting time). For a step by step guide on how to write a strong executive summary, check out this post .
Need a helping hand?
Table of contents
This section is straightforward. You'll typically present your table of contents (TOC) first, followed by the two lists – figures and tables. I recommend that you use Microsoft Word's automatic table of contents generator to generate your TOC. If you're not familiar with this functionality, the video below explains it simply:
If you find that your table of contents is overly lengthy, consider removing one level of depth. Oftentimes, this can be done without detracting from the usefulness of the TOC.
Right, now that the "admin" sections are out of the way, its time to move on to your core chapters. These chapters are the heart of your dissertation and are where you'll earn the marks. The first chapter is the introduction chapter – as you would expect, this is the time to introduce your research…
It's important to understand that even though you've provided an overview of your research in your abstract, your introduction needs to be written as if the reader has not read that (remember, the abstract is essentially a standalone document). So, your introduction chapter needs to start from the very beginning, and should address the following questions:
What will you be investigating (in plain-language, big picture-level)?
Why is that worth investigating? How is it important to academia or business? How is it sufficiently original?
What are your research aims and research question(s)? Note that the research questions can sometimes be presented at the end of the literature review (next chapter).
What is the scope of your study? In other words, what will and won't you cover ?
How will you approach your research? In other words, what methodology will you adopt?
How will you structure your dissertation? What are the core chapters and what will you do in each of them?
These are just the bare basic requirements for your intro chapter. Some universities will want additional bells and whistles in the intro chapter, so be sure to carefully read your brief or consult your research supervisor.
If done right, your introduction chapter will set a clear direction for the rest of your dissertation. Specifically, it will make it clear to the reader (and marker) exactly what you'll be investigating, why that's important, and how you'll be going about the investigation. Conversely, if your introduction chapter leaves a first-time reader wondering what exactly you'll be researching, you've still got some work to do.
Now that you've set a clear direction with your introduction chapter, the next step is the literature review . In this section, you will analyse the existing research (typically academic journal articles and high-quality industry publications), with a view to understanding the following questions:
What does the literature currently say about the topic you're investigating?
Is the literature lacking or well established? Is it divided or in disagreement?
How does your research fit into the bigger picture?
How does your research contribute something original?
How does the methodology of previous studies help you develop your own?
Depending on the nature of your study, you may also present a conceptual framework towards the end of your literature review, which you will then test in your actual research.
Again, some universities will want you to focus on some of these areas more than others, some will have additional or fewer requirements, and so on. Therefore, as always, its important to review your brief and/or discuss with your supervisor, so that you know exactly what's expected of your literature review chapter.
Now that you've investigated the current state of knowledge in your literature review chapter and are familiar with the existing key theories, models and frameworks, its time to design your own research. Enter the methodology chapter – the most "science-ey" of the chapters…
In this chapter, you need to address two critical questions:
Exactly HOW will you carry out your research (i.e. what is your intended research design)?
Exactly WHY have you chosen to do things this way (i.e. how do you justify your design)?
Remember, the dissertation part of your degree is first and foremost about developing and demonstrating research skills . Therefore, the markers want to see that you know which methods to use, can clearly articulate why you've chosen then, and know how to deploy them effectively.
Importantly, this chapter requires detail – don't hold back on the specifics. State exactly what you'll be doing, with who, when, for how long, etc. Moreover, for every design choice you make, make sure you justify it.
In practice, you will likely end up coming back to this chapter once you've undertaken all your data collection and analysis, and revise it based on changes you made during the analysis phase. This is perfectly fine. Its natural for you to add an additional analysis technique, scrap an old one, etc based on where your data lead you. Of course, I'm talking about small changes here – not a fundamental switch from qualitative to quantitative, which will likely send your supervisor in a spin!
You've now collected your data and undertaken your analysis, whether qualitative, quantitative or mixed methods. In this chapter, you'll present the raw results of your analysis . For example, in the case of a quant study, you'll present the demographic data, descriptive statistics, inferential statistics , etc.
Typically, Chapter 4 is simply a presentation and description of the data, not a discussion of the meaning of the data. In other words, it's descriptive, rather than analytical – the meaning is discussed in Chapter 5. However, some universities will want you to combine chapters 4 and 5, so that you both present and interpret the meaning of the data at the same time. Check with your institution what their preference is.
Now that you've presented the data analysis results, its time to interpret and analyse them. In other words, its time to discuss what they mean, especially in relation to your research question(s).
What you discuss here will depend largely on your chosen methodology. For example, if you've gone the quantitative route, you might discuss the relationships between variables . If you've gone the qualitative route, you might discuss key themes and the meanings thereof. It all depends on what your research design choices were.
Most importantly, you need to discuss your results in relation to your research questions and aims, as well as the existing literature. What do the results tell you about your research questions? Are they aligned with the existing research or at odds? If so, why might this be? Dig deep into your findings and explain what the findings suggest, in plain English.
The final chapter – you've made it! Now that you've discussed your interpretation of the results, its time to bring it back to the beginning with the conclusion chapter . In other words, its time to (attempt to) answer your original research question s (from way back in chapter 1). Clearly state what your conclusions are in terms of your research questions. This might feel a bit repetitive, as you would have touched on this in the previous chapter, but its important to bring the discussion full circle and explicitly state your answer(s) to the research question(s).
Next, you'll typically discuss the implications of your findings? In other words, you've answered your research questions – but what does this mean for the real world (or even for academia)? What should now be done differently, given the new insight you've generated?
Lastly, you should discuss the limitations of your research, as well as what this means for future research in the area. No study is perfect, especially not a Masters-level. Discuss the shortcomings of your research. Perhaps your methodology was limited, perhaps your sample size was small or not representative, etc, etc. Don't be afraid to critique your work – the markers want to see that you can identify the limitations of your work. This is a strength, not a weakness. Be brutal!
This marks the end of your core chapters – woohoo! From here on out, it's pretty smooth sailing.
The reference list is straightforward. It should contain a list of all resources cited in your dissertation, in the required format, e.g. APA , Harvard, etc.
It's essential that you use reference management software for your dissertation. Do NOT try handle your referencing manually – its far too error prone. On a reference list of multiple pages, you're going to make mistake. To this end, I suggest considering either Mendeley or Zotero. Both are free and provide a very straightforward interface to ensure that your referencing is 100% on point. I've included a simple how-to video for the Mendeley software (my personal favourite) below:
Some universities may ask you to include a bibliography, as opposed to a reference list. These two things are not the same . A bibliography is similar to a reference list, except that it also includes resources which informed your thinking but were not directly cited in your dissertation. So, double-check your brief and make sure you use the right one.
The very last piece of the puzzle is the appendix or set of appendices. This is where you'll include any supporting data and evidence. Importantly, supporting is the keyword here.
Your appendices should provide additional "nice to know", depth-adding information, which is not critical to the core analysis. Appendices should not be used as a way to cut down word count (see this post which covers how to reduce word count ). In other words, don't place content that is critical to the core analysis here, just to save word count. You will not earn marks on any content in the appendices, so don't try to play the system!
Time to recap…
And there you have it – the traditional dissertation structure and layout, from A-Z. To recap, the core structure for a dissertation or thesis is (typically) as follows:
Most importantly, the core chapters should reflect the research process (asking, investigating and answering your research question). Moreover, the research question(s) should form the golden thread throughout your dissertation structure. Everything should revolve around the research questions, and as you've seen, they should form both the start point (i.e. introduction chapter) and the endpoint (i.e. conclusion chapter).
I hope this post has provided you with clarity about the traditional dissertation/thesis structure and layout. If you have any questions or comments, please leave a comment below, or feel free to get in touch with us. Also, be sure to check out the rest of the  Grad Coach Blog .
Psst… there's more (for free)
This post is part of our dissertation mini-course, which covers everything you need to get started with your dissertation, thesis or research project. 
You Might Also Like:
34 Comments
many thanks i found it very useful
Glad to hear that, Arun. Good luck writing your dissertation.
Such clear practical logical advice. I very much needed to read this to keep me focused in stead of fretting.. Perfect now ready to start my research!
what about scientific fields like computer or engineering thesis what is the difference in the structure? thank you very much
Thanks so much this helped me a lot!
Very helpful and accessible. What I like most is how practical the advice is along with helpful tools/ links.
Thanks Ade!
Thank you so much sir.. It was really helpful..
You're welcome!
Hi! How many words maximum should contain the abstract?
Thank you so much 😊 Find this at the right moment
You're most welcome. Good luck with your dissertation.
best ever benefit i got on right time thank you
Many times Clarity and vision of destination of dissertation is what makes the difference between good ,average and great researchers the same way a great automobile driver is fast with clarity of address and Clear weather conditions .
I guess Great researcher = great ideas + knowledge + great and fast data collection and modeling + great writing + high clarity on all these
You have given immense clarity from start to end.
Morning. Where will I write the definitions of what I'm referring to in my report?
Thank you so much Derek, I was almost lost! Thanks a tonnnn! Have a great day!
Thanks ! so concise and valuable
This was very helpful. Clear and concise. I know exactly what to do now.
Thank you for allowing me to go through briefly. I hope to find time to continue.
Really useful to me. Thanks a thousand times
Very interesting! It will definitely set me and many more for success. highly recommended.
Thank you soo much sir, for the opportunity to express my skills
Usefull, thanks a lot. Really clear
That was incredibly useful. Thanks Grad Coach Crew!
My stress level just dropped at least 15 points after watching this. Just starting my thesis for my grad program and I feel a lot more capable now! Thanks for such a clear and helpful video, Emma and the GradCoach team!
Do we need to mention the number of words the dissertation contains in the main document?
It depends on your university's requirements, so it would be best to check with them 🙂
Such a helpful post to help me get started with structuring my masters dissertation, thank you!
Great video; I appreciate that helpful information
It is so necessary or avital course
This blog is very informative for my research. Thank you
Doctoral students are required to fill out the National Research Council's Survey of Earned Doctorates
wow this is an amazing gain in my life
This is so good
Trackbacks/Pingbacks
What Is A Literature Review (In A Dissertation Or Thesis) - Grad Coach - […] is to write the actual literature review chapter (this is usually the second chapter in a typical dissertation or…
Submit a Comment Cancel reply
Your email address will not be published. Required fields are marked *
Save my name, email, and website in this browser for the next time I comment.
Have a language expert improve your writing
Run a free plagiarism check in 10 minutes, automatically generate references for free.
Knowledge Base
Dissertation
Dissertation & Thesis Outline | Example & Free Templates
Dissertation & Thesis Outline | Example & Free Templates
Published on 8 June 2022 by Tegan George .
A thesis or dissertation outline is one of the most critical early steps in your writing process . It helps you to lay out and organise your ideas and can provide you with a roadmap for deciding what kind of research you'd like to undertake.
Generally, an outline contains information on the different sections included in your thesis or dissertation, such as:
Your anticipated title
Your abstract
Your chapters (sometimes subdivided into further topics like literature review, research methods, avenues for future research, etc.)
In the final product, you can also provide a chapter outline for your readers. This is a short paragraph at the end of your introduction to inform readers about the organisational structure of your thesis or dissertation . This chapter outline is also known as a reading guide or summary outline.
Table of contents
How to outline your thesis or dissertation, dissertation and thesis outline templates, chapter outline example, sample sentences for your chapter outline, sample verbs for variation in your chapter outline, frequently asked questions about outlines.
While there are some inter-institutional differences, many outlines proceed in a fairly similar fashion.
Working Title
'Elevator pitch' of your work (often written last).
Introduce your area of study, sharing details about your research question, problem statement , and hypotheses . Situate your research within an existing paradigm or conceptual or theoretical framework .
Subdivide as you see fit into main topics and sub-topics.
Describe your research methods (e.g., your scope, population , and data collection ).
Present your research findings and share about your data analysis methods.
Answer the research question in a concise way.
Interpret your findings, discuss potential limitations of your own research and speculate about future implications or related opportunities.
To help you get started, we've created a full thesis or dissertation template in Word or Google Docs format. It's easy adapt it to your own requirements.
 Download Word template    Download Google Docs template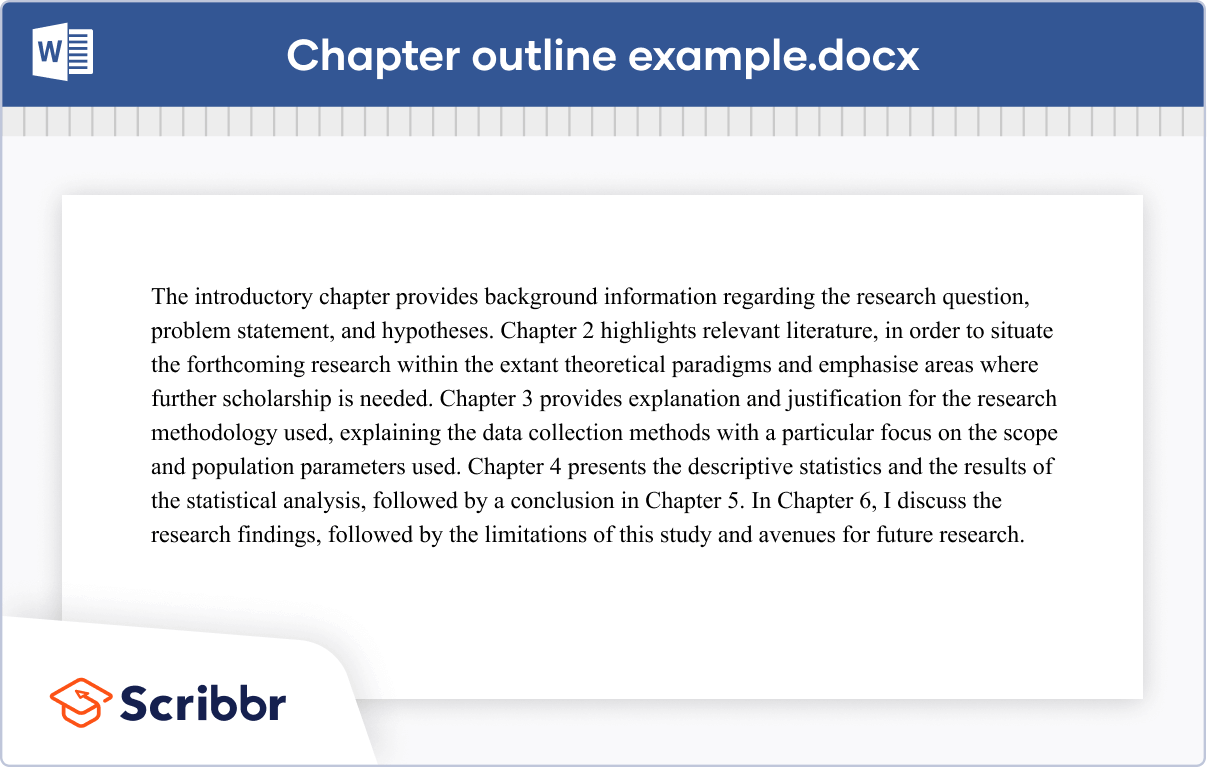 It can be easy to fall into a pattern of overusing the same words or sentence constructions, which can make your work monotonous and repetitive for your readers. Consider utilising some of the alternative constructions presented below.
Example 1: Passive construction
The passive voice is a common choice for outlines and overviews because the context makes it clear who is carrying out the action (e.g., you are conducting the research ). However, overuse of the passive voice can make your text vague and imprecise.
Example 2: IS-AV construction
You can also present your information using the 'IS-AV' (inanimate subject with an active verb) construction.
A chapter is an inanimate object, so it is not capable of taking an action itself (e.g., presenting or discussing). However, the meaning of the sentence is still easily understandable, so the IS-AV construction can be a good way to add variety to your text.
Example 3: The I construction
Another option is to use the 'I' construction, which is often recommended by style manuals (e.g., APA Style and Chicago style ). However, depending on your field of study, this construction is not always considered professional or academic. Ask your supervisor if you're not sure.
Example 4: Mix-and-match
To truly make the most of these options, consider mixing and matching the passive voice , IS-AV construction , and 'I' construction .This can help the flow of your argument and improve the readability of your text.
As you draft the chapter outline, you may also find yourself frequently repeating the same words, such as 'discuss', 'present', 'prove', or 'show'. Consider branching out to add richness and nuance to your writing. Here are some examples of synonyms you can use.
A thesis or dissertation outline is one of the most critical first steps in your writing process. It helps you to lay out and organise your ideas and can provide you with a roadmap for deciding what kind of research you'd like to undertake.
When you mention different chapters within your text, it's considered best to use Roman numerals for most citation styles. However, the most important thing here is to remain consistent whenever using numbers in your dissertation .
All level 1 and 2 headings should be included in your table of contents . That means the titles of your chapters and the main sections within them.
The contents should also include all appendices and the lists of tables and figures, if applicable, as well as your reference list .
Do not include the acknowledgements or abstract   in the table of contents.
Cite this Scribbr article
If you want to cite this source, you can copy and paste the citation or click the 'Cite this Scribbr article' button to automatically add the citation to our free Reference Generator.
George, T. (2022, June 08). Dissertation & Thesis Outline | Example & Free Templates. Scribbr. Retrieved 20 November 2023, from https://www.scribbr.co.uk/thesis-dissertation/outline-thesis-dissertation/
Is this article helpful?
Tegan George
Other students also liked, dissertation table of contents in word | instructions & examples, how to write a dissertation proposal | a step-by-step guide, thesis & dissertation acknowledgements | tips & examples.
Creating a Dissertation Outline
Published by nicholas tippins on may 5, 2020 may 5, 2020.
Last Updated on: 30th August 2022, 04:26 am
When you begin the dissertation process, you'll need to start outlining what the final dissertation will look like. Usually, this is accomplished as part of the process you undergo with your committee.
You begin with a Prospectus, which is essentially an overview of what you plan to do. This serves the purpose of a traditional outline: gaining clarity on your area of focus, your research methods, and what you hope to accomplish with the study. If you're at that stage, take a look at our article on writing a dissertation prospectus .
How to Write a Dissertation Outline
If you've moved on to the Proposal stage, you'll want to start creating a dissertation outline.
Fortunately for you, most of the work is already done for you. Most institutions have very specific requirements about the sections that each chapter of your dissertation should have, as well as the order in which they appear.
These requirements function as the structure of your dissertation outline. You just have to fill it in with the specifics of your study.
If you haven't already, make sure to ask for whatever rubric, outline, or list of requirements your committee has for you.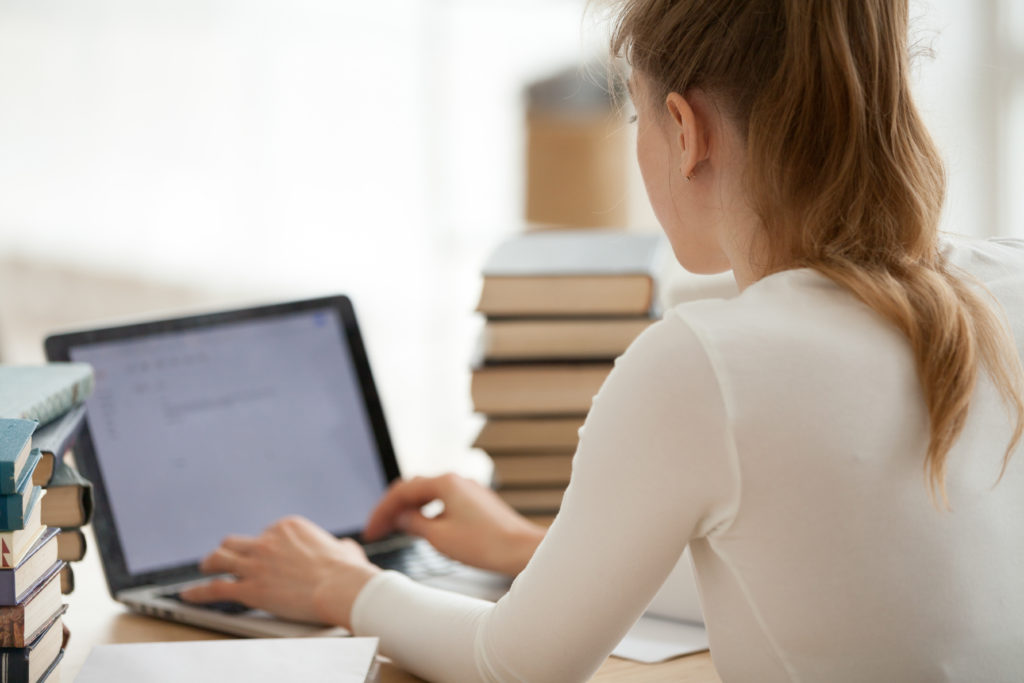 Sample Dissertation Outline
If you've looked at your committee's rubric already and are unclear, or if you're just looking to see a sample of what a dissertation outline might look like, we've included one below, based on official outlines from several universities as well as our own experience editing and coaching .
The structure of your dissertation will change slightly depending on whether it's qualitative or quantitative. However, these differences aren't significant in the outlining stage (it will usually just mean different titles for some sub-headings).
Note that while this is an example of a dissertation outline, your institution may have a slightly different format or requirements. It's important to look at whatever your committee gives you, as that will provide you the best guidance for how to write your dissertation outline.
A dissertation title deserves special attention and has special requirements. Make sure that your title is in alignment with the rest of your sections. Essentially, it should be a variation on the phrasing of the problem and purpose statement.
The title should feature the most important conceptual issue(s) being explored (for qualitative) or the key variables and the relationship between them (for quantitative), and the population being studied.
The Abstract is a summary of the study. Many students write their Abstract after they have completed their study and written the five chapters of their dissertation. Your Abstract should include :
Introduction to the topic
Problem statement
Purpose statement
Key research questions
Research method and design
Participants
Key Results
Conclusions and recommendations for future research.
Chapter 1: Introduction
Chapter 1 is the introduction to the study. Some of the material for Chapter 1 is already present in your Prospectus. It's also a summary of what you plan to study, why it's important, and what methods you plan to use.
Introduction to the Chapter: A few paragraphs introducing the study.
Background: Describe your area of study, relevant research, and identify the gap in research that you seek to fill.
Problem Statement: The problem you intend to address with your study. See this article on Alignment .
Purpose Statement: The purpose of the study. See this article on Alignment .
Research Questions: The questions you seek to answer. Also see this article on Alignment .
Conceptual/Theoretical Framework: This is the lens through which you will be viewing your research. It must be an established theory.
Nature of the Study: A discussion of your method and design and how this will accomplish the purpose of the study.
Definition of Key Terms: Definitions of key terms and concepts, and (for quantitative) your variables. Include citations for your definitions.
Summary of the Chapter: A few paragraphs summarizing the chapter with a transition to Chapter 2.
Hack Your Dissertation
5-Day Mini Course: How to Finish Faster With Less Stress
Interested in more helpful tips about improving your dissertation experience? Join our 5-day mini course by email!
Chapter 2: Literature Review
Chapter 2 is when you have the most freedom of organization. Besides the initial sections, the bulk of the chapter's organization is up to you. This is because you are expected to present a summary of the relevant research in whatever way makes the most sense.
People most commonly organize their literature review by topic, but some choose to organize it chronologically or by other methods.
Introduction: After re-stating the problem and purpose of your study, provide a very brief overview of the relevant literature.
Documentation of Literature Search Strategy: In this section, you explain the way you went about conducting your literature review . For example, what search terms did you use and which databases did you search? How did you identify relevant literature?
Sub Topic a
Sub Topic b
Continue to create topics and subtopics until you've covered all of the literature you wish to discuss.
Summary: A brief summary of the literature. Reiterate the gap in literature that you're seeking to f ill.
Chapter 3: Methodology
Chapter 3 is where you dive deep into the specifics of how you'll execute your study.
Introduction: After re-stating the problem and purpose of your study, provide a very brief introduction to the methodology.
Research method and design: Describe your chosen design and why it is the best fit to accomplish the purpose of your study.
Population: Describe the relevant population, specific characteristics, and the approximate size.
Procedures for recruitment and data collection: Here you describe the specific procedures for recruiting participants and collecting data.
Instruments: Identify your chosen instruments and explain why they are the best fit for your study. Describe who developed it and give scholarly citations for its effectiveness.
Data analysis plan: Here you describe the process for analyzing the data and identify any software you will use to assist you.
Assumptions: List aspects of the study that are believed but that you cannot verify to be true. Only include those that are of critical relevance to the study.
Scope and Delimitations: Many people mistake this section for "limitations," (since it sounds similar), but it's really related to the boundaries you draw about what you will study and what you won't. This includes aspects of the research problem as well as geographical boundaries or demographic requirements.
Limitations: Describe any weaknesses related to methodology or design as well as any biases that influence the study and how they will be addressed. Describe measures you are taking to reduce the effect of the limitations. (Don't worry–every study has limitations! It actually reflects positively on you as a scholar to have the awareness necessary to see and articulate these).
Ethical Considerations: Here you discuss how you will comply with relevant ethical standards when conducting your study. This may include things like informed consent, protection of vulnerable populations, data security, etc. Include a note about getting IRB approval.
Summary : A brief summary and transition.
Note: You write the first three chapters BEFORE you conduct your study (this is your Dissertation Proposal). You write the final two chapters AFTER conducting your study, and change the tense in the first three chapters from future to past tense. Together, these five chapters make your completed dissertation.
Chapter 4: Results or Findings
Introduction: A brief introduction to the findings
Setting and Demographics: Report on the setting the study took place in and the demographics of the participants. Highlight any differences from your plan in Chapter 3.
Data Analysis: Describe the data analysis process.
Results: Report the results of the study. Provide enough information so that the reader can understand and make an independent judgment about your decision. This section is usually fairly long and includes selections of data (numbers, charts, graphs, quotes from participants, etc.).
Summary: Briefly summarize the results and transition to Chapter 5.
Chapter 5: Interpretations, Conclusions, Recommendations
After rigorously citing your sources in the first three chapters, Chapter 5 is your opportunity to present your thoughts on the results of your study. Use this opportunity to its fullest potential! While many students just want to get their dissertation over with, a little extra care with this section can make a huge difference in the quality of your dissertation.
Introduction: Concisely summarize the findings.
Implications: Describe your interpretation of the findings. It's important to make sure that the conclusions you draw are within the scope of your study. Support all of your conclusions with the research findings. Describe how these results relate to the problem and purpose of your study. Discuss how this study contributes to scholarly knowledge and could create an impact in the world.
Limitations: Describe the limitations of your study.
Recommendations for Future Research: Based on your findings and the limitations of your study, describe your recommendations for future research. This could be somebody's dissertation in the future!
Book a Free Consultation
Book a Free Consultation with one of our expert coaches today.
Nicholas Tippins
Nicholas has been a dissertation editor since 2015. He founded a dissertation editing firm that served clients around the world. Currently, he manages the editing team at Beyond PhD Coaching.
Related Posts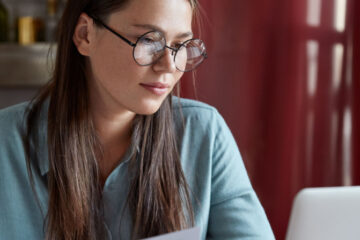 Dissertation
What makes a good research question.
Creating a good research question is vital to successfully completing your dissertation. Here are some tips that will help you formulate a good research question. What Makes a Good Research Question? These are the three Read more…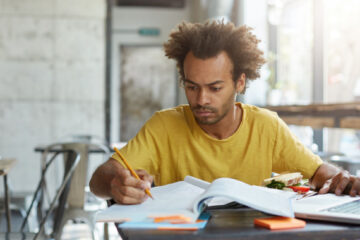 Dissertation Structure
When it comes to writing a dissertation, one of the most fraught questions asked by graduate students is about dissertation structure. A dissertation is the lengthiest writing project that many graduate students ever undertake, and Read more…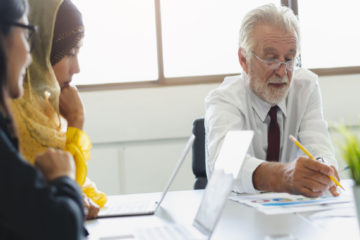 Choosing a Dissertation Chair
Choosing your dissertation chair is one of the most important decisions that you'll make in graduate school. Your dissertation chair will in many ways shape your experience as you undergo the most rigorous intellectual challenge Read more…
Make This Your Last Round of Dissertation Revision.
Learn How to Get Your Dissertation Accepted .
Discover the 5-Step Process in this Free Webinar .
Almost there!
Please verify your email address by clicking the link in the email message we just sent to your address.
If you don't see the message within the next five minutes, be sure to check your spam folder :).
Research Paper: A step-by-step guide: 3. Thesis Statement & Outline
1. Getting Started
2. Topic Ideas
3. Thesis Statement & Outline
4. Appropriate Sources
5. Search Techniques
6. Taking Notes & Documenting Sources
7. Evaluating Sources
8. Citations & Plagiarism
9. Writing Your Research Paper
About Thesis Statements
Qualities of a thesis statement.
Thesis statements:
state the subject matter and main ideas of a paper.
appear in the first paragraph and announces what you will discuss in your paper.
define the scope and focus of your essay, and tells your reader what to expect.
are not a simple factual statement. It is an assertion that states your claims and that you can prove with evidence.
should be the product of research and your own critical thinking.
can be very helpful in constructing an outline for your essay; for each point you make, ask yourself whether it is relevant to the thesis.
Steps you can use to create a thesis statement
1. Start out with the main topic and focus of your essay.
youth gangs + prevention and intervention programs
2. Make a claim or argument in one sentence. It can be helpful to start with a question which you then turn into an argument
Can prevention and intervention programs stop youth gang activities? How? ►►► "Prevention and intervention programs can stop youth gang activities by giving teens something else to do."
3. Revise the sentence by using specific terms.
"Early prevention programs in schools are the most effective way to prevent youth gang involvement by giving teens good activities that offer a path to success."
4. Further revise the sentence to cover the scope of your essay and make a strong statement.
"Among various prevention and intervention efforts that have been made to deal with the rapid growth of youth gangs, early school-based prevention programs are the most effective way to prevent youth gang involvement, which they do by giving teens meaningful activities that offer pathways to achievement and success."
5. Keep your thesis statement flexible and revise it as needed. In the process of researching and writing, you may find new information or refine your understanding of the topic.
You can view this short video for more tips on how to write a clear thesis statement.
An outline is the skeleton of your essay, in which you list the arguments and subtopics in a logical order. A good outline is an important element in writing a good paper. An outline helps to target your research areas, keep you within the scope without going off-track, and it can also help to keep your argument in good order when writing the essay. Once your outline is in good shape, it is much easier to write your paper; you've already done most of the thinking, so you just need to fill in the outline with a paragraph for each point.
To write an outline: The most common way to write an outline is the list format. List all the major topics and subtopics with the key points that support them. Put similar topics and points together and arrange them in a logical order. Include an introduction, a body, and a conclusion.
A list outline should arrange the main points or arguments in a hierarchical structure indicated by Roman numerals for main ideas (I, II, III...), capital letters for subtopics (A, B, C...), Arabic numerals for details (1,2,3...), and lower-case letters for fine details if needed (a,b,c...). This helps keep things organized.
Here is a shortened example of an outline:
Introduction: background and thesis statement
I. First topic
1. Supporting evidence 2. Supporting evidence
II. Second Topic
III. Third Topic
I. Summarize the main points of your paper II. Restate your thesis in different words III. Make a strong final statement
You can see examples of a few different kinds of outlines and get more help at the Purdue OWL .
<< Previous: 2. Topic Ideas
Next: 4. Appropriate Sources >>
Last Updated: Apr 18, 2023 12:12 PM
URL: https://butte.libguides.com/ResearchPaper
PhD dissertation outline: Creating a roadmap to success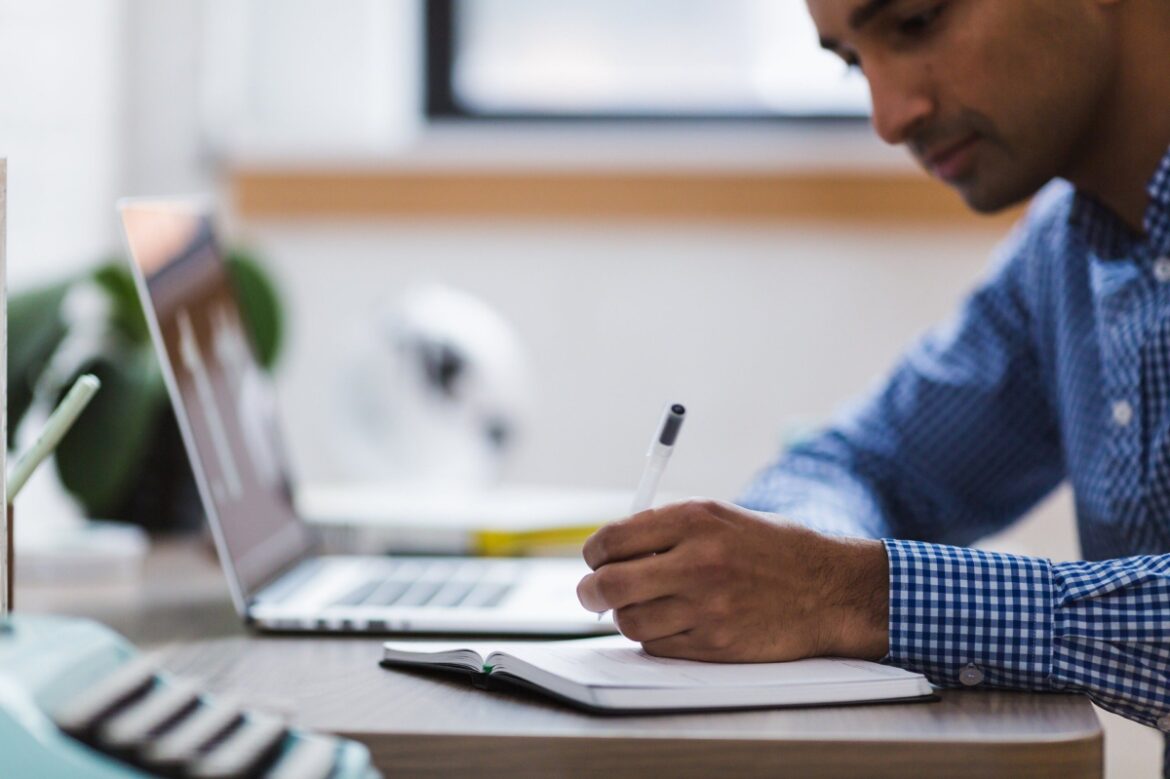 A good PhD dissertation outline is as important to your dissertation as a map is to get you to your destination. Imagine for instance you're trying to drive to a specific place to attend a party you've been looking forward to. You know the address, but you don't have a map or a driving app. You get there eventually, but it takes a lot longer that it should have and stresses you so much that you're in a bad mood when you get there. The party ends up being a bust.
This is similar to trying to write an academic paper, especially a PhD dissertation, without using an outline.
Why you need a PhD dissertation outline
When you do your PhD, outlines become the driving app for your academic paper, giving you direction so you know what's in front of you. This is especially important for a PhD dissertation because of its physical length and the amount of time you will need to live with it. Successful PhD dissertation writing requires a laser focus, and an outline makes a great navigator.
There are many advantages of creating a PhD dissertation outline 1,2 :
Organize your project – Using an PhD dissertation outline will help you organize your thoughts and your work. If you have an idea or find a bit of information to include in a different section, simply write a note in the appropriate place to remind yourself. 
Stay on task – Like the driving app, a PhD dissertation structure keeps you on the proper road and minimizes distractions. When writing without keeping in mind your PhD dissertation structure, it's easy to find yourself in the weeds. 
Increase productivity – A PhD dissertation outline keeps you aware of what you have to do, allows you to set goals, and be more productive. 
Save time – This is a major advantage in PhD dissertation writing. The faster you can successfully complete your dissertation process, the more money you'll save, and the sooner you can get on with the rest of your life. 
Reduce anxiety – The effective use of a good PhD dissertation outline will give you control over this massive project. You'll be more confident that you can successfully complete your PhD dissertation. 
How to write a PhD dissertation outline
So, now that you're convinced that you need a PhD dissertation outline, where do you start? A few general steps will get you on the right road 3 :
Select an appropriate topic: This one might seem obvious, but it is often a very difficult decision to make. The topic will guide the approach and research methodology. Although the research question will probably be tweaked along the way, not choosing a relevant topic at the start will result in chaos later on. 
Review other dissertations on your topic: This will give you an idea about what your PhD dissertation structure will look like. 
Draft a research problem: The research problem is the core of your dissertation and will guide your methodology and thus strongly influence your PhD dissertation structure. 
Get input from your advisor/supervisor: Seek advice from your supervisor on some PhD thesis outline examples and take advantage of any assistance they provide to help you choose wisely. This will help keep you on the right road
PhD dissertation structure
Doctoral dissertations typically have five standard chapters, although your university might have a specific required structure. Here is a brief description of the typical five-chapter PhD dissertation format 3 . 
Chapter 1: Introduction – This section provides an overview of the dissertation including its topic, purpose, and relevance. Typically, the general subject area is discussed and narrowed down to the research topic. Then, the research questions are posed, and the methodology is presented.  Chapter 2: Literature Review – A comprehensive survey and synthesis of existing studies on the research topic, the literature review demonstrates the research gap and sets the context for the research question. Depending on the topic, theory may also be explored. Existing methodologies used to address this topic are also discussed.  Chapter 3: Methodology – In this section, the methodology and materials used to collect and analyze the research data are presented in enough detail to demonstrate the validity of the method and allow the research to be duplicated by others.  Chapter 4: Results – The research findings are reported in this section and presented in relation to the research question. Relevant visuals such as tables and figures are typically included here to communicate the findings effectively.  C hapter 5: Discussion – In a five-chapter format, this is the final chapter in a PhD dissertation format. In this chapter, the findings are discussed and interpreted in light of the research question. Bits from all the chapters are synthesized to completely address the research question. 
An additional chapter is sometimes added that includes conclusions, recommendations, and suggestions for future research.
Tips for creating your PhD dissertation outline 3,4
Finally, here are some quick and useful tips for your PhD thesis outline journey.
Use the structure to complete the outline – Carefully think about each chapter and write down questions and information you will need. 
Create your outline early – Keep it up to date through your early research and advisor meetings. 
Be flexible – Changes will need to be made to your outline as you progress. 
Be detailed – You never know when a small piece of information you jotted down in your outline will save you time and anxiety. 
Keep in close contact with your PhD dissertation advisor/supervisor – Make sure to share your outline. You may just save yourself a lot of time and misery if major changes need to be made. 
Stay calm – Changes will come from different committee members. Remember, they are just trying to strengthen your work. 
Statistics Solutions. The benefit of outlining. https://www.statisticssolutions.com/the-benefits-of-outlining/ [Accessed 14 July 2022].
PapersOwl. How To Create An Outline For A Dissertation? https://papersowl.com/blog/outline-for-dissertation [Accessed 14 July 2022].
Research.com. What Is A University Dissertation: Structure, Challenges & Writing Tips. https://research.com/research/what-is-a-university-dissertation [Accessed 14 July 2022].
Docformats.com. Dissertation Outline Templates. https://www.docformats.com/dissertation-outline-templates/ [Accessed 14 July 2022].
Related Reads:
How to write an academic essay with references
PhD thesis first draft: 8 practical writing tips for PhD students
How to choose and use keywords in research papers
Manuscript withdrawal: Reasons, consequences, and how to withdraw submitted manuscripts
Paperpal partners with the American Accounting Association for a smooth author submission journey
How to summarize a research paper, you may also like, how to write a conclusion for research papers..., ethical research practices for research with human subjects, 5 reasons for rejection after peer review, what is peer review: importance and types of..., self-plagiarism in research: what it is and how..., how to write a personal statement for a..., academic writing groups: 5 benefits for researchers, what is a thesis statement and how to..., how to write a research paper introduction (with..., what is an expository essay and how to....

Plagiarism checker Do The Check
Academic editing Ask For Help
Samples database View Samples Base
Writing a Dissertation Proposal: Outline and Example
13 Sep 2021
Quick Navigation
❓ What Is a Dissertation Proposal?
🔍 Dissertation Proposal Structure
☝ Advice for Writing a Dissertation Proposal
📝 Example of a Dissertation Proposal
A prospectus, or research proposal, is vital for obtaining a doctoral degree and represents the first step toward dissertation completion. Well-designed proposals can clarify research goals, present the significance of the study, and show the committee the practicability of your project, including its value. Writing a proposal for a dissertation requires careful consideration, planning, and execution.
Crafting a well-structured and convincing proposal can be daunting. Here, you'll find details of dissertation proposal writing, with the dissertation proposal outline and example. By following the steps in this article, students can ensure that their prospectus is thorough and persuasive, ultimately setting them up for academic success. Let's see how to write a dissertation proposal.
Need help with writing a dissertation proposal?
Get your paper written by a professional writer
What Is a Dissertation Proposal?
It's a guide or a map for research, that gives an overview of examination and data methods. A well-crafted prospectus identifies the dissertation direction. A suitable topic is crucial; the proposal ensures guidance.
When writing a research proposal, you'll include an introduction, goals, literature review, methodology, implications, limitations, and bibliography. The content varies based on the study, university, or degree. The proposals aren't rigid frameworks.
Strong proposals demonstrate research abilities, and they require instructor feedback. By taking the time to develop concise proposals, students go straight for academic journey success.
The proposal should be thorough and persuasive and should follow the appropriate structure. While the proposal can be a guide, seeking feedback from instructors and department members is vital. It ensures the project meets academic standards.
A dissertation or thesis proposal is critical to earning a higher academic degree. Designing straightforward yet comprehensive proposals can be challenging. However, when following the structure and seeking comments and feedback, students can establish a strong foundation for their project. Thus, success is guaranteed.
Detect plagiarism in your paper for free
Dissertation proposal structure.
When working on proposals, the format is fundamental. Many students wonder how to write a dissertation proposal and what the process includes. Whether you start writing a dissertation proposal example or a final project, please remember that no versatile structure fits everyone.
Choosing the first dissertation proposal template and structure you see isn't advisable. Instead, select a dissertation proposal format that's best for your paper. It's vital to include necessary sections; in addition, highlight the vital points of the report, the goals you intend to achieve, and the research methods you plan to use. Before you write a dissertation proposal, gather details on structure.
Introduction
The introduction is a critical section. For most academic papers, it typically represents the starting point. It provides an opportunity to give context to the topic, introduce a thesis statement, and outline the research objectives. Additionally, the introduction should outline the research questions the paper aims to answer. This section sets the tone for proposals. It explains the research's importance. For the thesis to be impactful, the paper should be significant for the subject area. You may describe the significance of your study in the introduction. Include useful definitions, limitations, delimitations, and other similar sections depending on your department's requirements.
Methodology
It's a crucial part of a Ph.D. dissertation proposal that outlines the methods and procedures used to collect and analyze data. It describes the research approach, including the theoretical framework and research methods, whether quantitative, qualitative, or a combination of both. The methodology section explains gathering data methods, how you'll conduct the research, and what tools and techniques you'll use. All this sounds confusing. You can always tell " Do my dissertation " to professional writers, and they will start immediately. It's essential to explain the research methods clearly. In addition, provide the reasons for their selection. It ensures the validity and reliability of the study's findings.
Aims and Objectives
When writing a dissertation proposal, clearly outlining your aims and objectives is essential. Your aims should indicate what you hope to achieve with your research, while your objectives should provide a clear plan for achieving the goals. Well-crafted proposals show the research topic's relevance. It's essential to consider the research's broader implications. Your aims and objectives should be specific, measurable, achievable, realistic, and time-bound. It'll ensure the research is well-planned.
Literature Review
In the doctoral dissertation proposal, the literature review section for the dissertation should include a list of the books and materials used for research. Highlight any sources that provided background information on your topic or sources used as references for previous studies related to your research. This task takes the paper to higher levels, but hiring a dissertation writing service is another solution. The literature review shows how your work builds upon or diverges from previous research. While providing sufficient details about the materials you used in your research is crucial, it is also important to evaluate and show their significance to your work.
Here are some tips:
Do not be afraid to argue the issues you don't agree with. All the works are mostly subjective, it means that perspectives may differ and all have their own opinion;
Use citations as a basis for developing your point of view. It will help your proposal look more authoritative and worthy of reading;
Compare and contrast various theories, arguments, and controversies and give your suggestions on how to come to an agreement;
Link your own research to the literature and state how crucial it will be for the development of this subject area.
Limitations
When writing a proposal for your dissertation, outlining the research limitations is vital. Many research topics are extremely complex. Thus, clearly demonstrating these constraints shows your levels of understanding of the factors and context in which your research operates. Provide examples of possible limitations that may affect your work, such as time limits, gathering data issues, inadequate sample size, participant dropout, etc. You're showing the readers the potential challenges you may face along the way.
Ethical considerations
Ethical considerations are essential for proposals. As a researcher, you must ensure your study meets ethical standards and guidelines. This involves identifying and addressing potential ethical problems related to data collection, participant privacy, informed consent, and other relevant factors. By addressing these considerations, you show your willingness and commitment to conducting ethical research. In addition, you ensure the study meets the highest standards of integrity and accountability.
In the prospectus, providing an estimated timeframe for delivering work to the supervisor is common and advisable. For example, it may involve submitting chapters as completed. It's vital to be realistic - allocate sufficient time for research - then start the writing process. That way, you'll have a solid foundation of knowledge. Thus, you'll avoid rushing the writing phase.
While a conclusion isn't mandatory, it's helpful to summarize your key points and recapitulate what's behind the topic choice, research methodology, and expected outcomes. With a summary, you can remind the reader of the main focus of your research and its importance. A concise conclusion provides closure, leaving a lasting and often strong impression on readers.
Advice for Writing a Dissertation Proposal
If you, like many students, wonder how to write a dissertation proposal, the advice below will help in the process. Following advice for writing proposals is crucial for several reasons. Remember that visiting the best essay writing service is always an option. When proposals are well-written, they can help you gain the approval of your advisor and committee, which is essential for moving forward and advancing to the writing stage. Additionally, strong proposals help students clarify their research goals, methods, and expected outcomes, ultimately saving time and improving the quality of work. By following advice for writing, you can also demonstrate your competence and professionalism as a researcher, which may be valuable for future academic and career opportunities.
Let's explore the most helpful advice in the field to help you complete the task faster and smoother:
Allocate sufficient time for research writing and avoid rushing the process. That way, you'll avoid potential issues that could arise, especially lack of time.
Remember that reviewers often have to read many proposals. Thus, present a well-organized and clear work, easy to understand. By doing that, you'll move to writing phase faster.
Recognize that a dissertation or thesis proposal research is subject to change. View your paper as a preliminary outline rather than a definitive final product summary. For dissertations, changes in work and outlines are completely normal.
Ensure that your research questions and ideas are clearly stated, Also, ensure that your research scope is realistic and feasible, as proposals are assessed on the likelihood of completion and intellectual ambition. The ideas and questions should be relevant to the specific field.
Convey your passion for the research topic to engage and persuade the reader of the project's significance. Share a personal story that inspired you, or explain the impotence the topic has for your future work and academic goals.
Acknowledge all sources properly by paraphrasing or using quotation marks to avoid plagiarism. Ensure to add a reference list or bibliography to show the sources you consulted for the research. Use clear, concise, and coherent language in your paper. Thoroughly proofread and edit your work for errors before submission.
Dissertation Proposal Example
When working on a dissertation, having access to quality examples is crucial. There are many dissertation proposal template options. However, examples are different, and using the best resources is vital. This is where best dissertation help plays an important role - providing high-quality examples with the right structure and meeting the necessary requirements.
For instance, if you're working on a prospectus on the computational model of acquiring intellectual expertise, there are points to remember. Give your paper a clear and concise title that reflects the topic. Add the University name. Next, briefly summarize your paper, including the goals and objectives. While the abstract may be small, it's an essential work element. It helps readers understand your project. Once you have your abstract in place, it's time to organize the gathered info into sections. These usually include an introduction, methodology, conclusion, etc. Create every part carefully. Ensure the writing flows logically and cohesively.
After that, you have to organize the information into several sections. This is an example of a structure for such a dissertation proposal:
Note that this example is good for studies in cognitive science. However, it can be quite different for other topics.
How to choose dissertation proposal topics?
How long should proposals be, what is the difference between proposals and prospectus, was this article helpful, thanks for your feedback.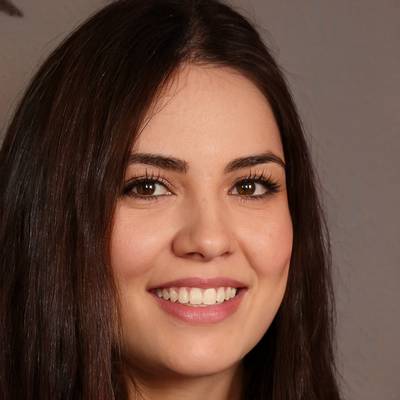 Dr. Caroline Phd
I have always been a bit of a polymath – I loved going through encyclopedias, learning interesting facts about the world around us. Even when it was time to choose my major, I struggled a lot, as I wanted to learn everything about everything.
Readers also enjoyed
How to write a concise dissertation abstract.
Dissertation Writing Guides 37 likes
Best Ideas For Dissertation Topics
Good human resources dissertation topic ideas.
Dissertation Writing Guides 121 likes
WHY WAIT? PLACE AN ORDER RIGHT NOW!
Simply fill out the form, click the button, and have no worries!

Dissertation Outline Samples and Examples
Need someone to write your dissertation outline but don't know who to trust? Research Prospect provides the best quality, and to ensure your trust, our professionals have curated a list of dissertation outline samples to showcase the quality of work that can be expected from us.
Dissertation Outline Sample
Discipline: Management
Quality: 1st / 78%
Discipline: Business
Quality: 1st / 74%
Undergraduate
Quality: 1st / 71%
Discipline: Engineering Business Management
Quality: Approved / Passed
Quality: 2:1 / 69%
Discipline: Computing
Quality: 1st / 77%
A Case Study of Automobile Industry of the UK
Communication competencies of project managers for project success.
Project Mgmt.
The Challenges for Introducing Sustainability in Managing Project
Sustainability
The Impacts of Workplace Diversity on Performance of Employees
Topic and Outline
Analysis of the upcoming incidents and outcomes of the Brexit deal
The impact of social media marketing on consumer purchasing behaviour, integrating a multimodal english teaching assistant tool into rural china, impact of socio-cultural factors on success of an international business.
International Business
Our Dissertation Outline Writing Service Features
Professional writers.
We have the best writers, specialised in their fields, to do your work for you.
Plagiarism-Free
Our work is 100% original, and we check plagiarism through paid tools.
The samples of our dissertation outline depict that we are a reliable source.
On-time Delivery
We ensure on-time delivery; if we can't deliver, there is a refund policy.
Customised Approach
These dissertation outline samples are just for inspiration. We offer work according to your requirements.
Free Samples
We have the largest database of free dissertation outline examples to inspire you.
Loved by over 100,000 students
Thousands of students have used Research Prospect academic support services to improve their grades. Why are you waiting?

"I had a topic in mind and wanted someone to complete my dissertation outline for me. My friend showed me samples of their dissertation outlines. I placed my order and was satisfied."

Law Student
"After reviewing their dissertation outline samples, I gave them my order and got good-quality results. "

Economics Student
Frequently Asked Questions About Dissertation Outline
What is a dissertation.
A dissertation is a paper that you write after carrying out independent and original research into a topic approved by your tutor. It is the final and most important part of your degree programme.
The usual format consists of five chapters: introduction, literature review, methodology , discussion, and conclusion. You can find plenty of help and explanations in our dissertation writing guides.
How to choose your dissertation topic?
Choosing your dissertation topic is the first part of your dissertation. It needs to be relevant to your degree, it should discuss a specific problem, and it should contribute to the existing literature on the subject.
Selecting something uninteresting could cause you to lose motivation. Also, something too detailed might not capture the interest of readers. It must hold your interest because this will empower your research and keep you motivated throughout. Picking a topics is no small matter. We have dissertation experts who can suggest topics for you.
You need a dissertation proposal
You can't pick a topic and immediately start writing. You should write a proposal of what you intend to research and submit it to your supervisor for approval first. There should already be sufficient literature on the subject to support your study, and your chosen topic should solve a current problem or cover a gap in the literature. With these things in place, you can create your proposal.
Process of writing a dissertation outline?
When selecting and finalising a topic for your dissertation, ensure there is sufficient existing literature and research to back up your study. Secondly, the topic you choose should solve a current problem or cover an existing literature gap. Finally, the chosen topic should be interesting to keep you motivated throughout the process. Once you've finalised your topic, you will have to submit it to your tutor for approval.
Writing your dissertation outline
When your proposal is accepted, you can start writing an outline for your dissertation. It should be thorough and should contain all the essential parts of a dissertation. It can serve as a plan for you to work through, ensuring you miss nothing, and helps readers understand what the study aims to achieve.
What is the structure of a dissertation outline?
A dissertation outline starts with an introduction and then discusses existing literature on the subject. Next is a description of your research methods, followed by the expected outcome, and finally your conclusions. It's academic work, so you will have to include a references list.
Start on the introduction, remember, this is just the outline; some people recommend writing the actual introduction last. This is where you discuss the background information, your aims, and your research questions. Get a feel for the requirements of sections by looking through the samples we've provided.
The second section is the literature review. It's where you discuss the current relevant models, frameworks, and concepts. Your claims should be supported by prior research, which you should cite accurately. The past studies that you refer to should not be too old, we suggest not more than six years. Older studies are considered outdated.
What is the third section of a dissertation outline?
The third section of a dissertation outline is the research methodology. This is where you explain the research method you intend to employ in your study. It should be clear about what you intend to research and justify your chosen methods. Here you should also specify which research tools and instruments you plan to use. For guidance on creating your dissertation outline, you can inspect our samples.
Your outline should have a comprehensive reference list. Your dissertation will draw on numerous sources, and you should mention every one of them. If you omit one, then whatever it was that you mentioned from that source will not count. There are several formatting styles for reference lists; your university will specify which to use.
Are you having trouble getting your dissertation approved, or do you have problems constructing your outline? Get in touch with us . Our writers can help you with selecting a topic and writing the outline.
Explore More Samples
View our professional samples to be certain that we have the portofilio and capabilities to deliver what you need.
Ready to place an order?
Useful links, learning resources.

COMPANY DETAILS

A Simple Guide on How to Write a Dissertation Outline
Table of Contents
Basically, it is not so easy to craft a dissertation. But to make the process easier, it is advisable to create a dissertation outline because it will help to identify the strategic research goals and structure easily. Moreover, it will act as a planner to organize the ideas. In case, you are unaware of how to write a dissertation outline, check this blog post. Here, we have explained in detail the effective steps and tips for preparing the dissertation outline. Furthermore, from here, you can also learn the benefits of writing dissertation topics and outline.
Before moving the steps for writing a dissertation outline, first, let us look at the overview of it.
What is a Dissertation Outline?
A dissertation outline is a simple guide that will specify the main ideas and concepts to be added to each section of a dissertation paper. In simple, it sketches a practical list of what needs to be done. By following any methods such as linear planning and concept planning, the thoughts and ideas to be presented in the thesis can be structured in the outline. Remember, with the help of a well-structured outline, a coherent dissertation can be created.
Benefits of Writing a Dissertation Outline
In general, college and university students may find it difficult to craft a dissertation outline. But if you write a neat and clear outline, then using that, you can organize the information in a Ph.D. paper properly. The outline serves as a proposal for the overall assignment papers.
The benefits of writing a dissertation outline are many. Mainly, you can save time and manage deadlines when you have a well-structured outline. The following are a few key benefits that you will earn if you write a good dissertation outline.
Throughout the write-up, the dissertation outline gives a clear overview of what is to be included in every paragraph and chapter of the thesis.
The progress can be easily tracked.
All the important points can be covered without omitting any.
The repetition of points and unnecessary confusion regarding the topic can be avoided.
The focus on the topic can be maintained, without any deviation.
The entire dissertation writing process can be simplified.
The ideas or arguments for a thesis statement can be connected easily.
Learn How to Write a Dissertation Outline
In the United States, different universities and colleges follow different dissertation structures. But, the majority of educational institutions follow the common dissertation structure that includes 5 sections – introduction, detailed review, methodology, data analysis, and conclusion.
Listed below are the simple steps for writing a dissertation outline.
Firstly, find out a valid research topic related to your field of study.
Secondly, before selecting your main thesis, read plenty of academic journals, manuals, and reviews that are related to your research topic.
Thirdly, have a deep discussion with your instructor regarding your research methodology and argumentative position.
Fourthly, prepare notes for the outline by referring to all the relevant scientific works.
Fifthly, for your dissertation, plan a structure.
Next, compose each section of the dissertation with the gathered ideas.
Then, create a dissertation proposal with the appendix and notes.
Give more attention to additional research and future objectives.
Next, to proofread your content, prepare a list of objectives as a personal checklist.
Finally, proofread your entire dissertation.
Standard Templates of a Dissertation Outline
Mentioned below are the basic dissertation outline templates that you can alter and use as per your research paper topics or subject.
Dissertation Outline Template-Sample 1
Introduction Intro Issue & its background Issue Statement Research Questions Significance Glossary of Terms (optional) Limitations & Assumptions Concluding paragraph Literature Review Intro Description of literature search Framework Review of Literature Methodology (Qualitative/Quantitative/Mixed ) Intro Research Design Research Hypotheses & Questions Setting/Sample & Population Participants/Instrumentation Data Collection Data Analysis Concluding section  Findings Intro Findings Conclusion Discussion and Suggestions for Further Research Intro Findings summary Conclusions Discussion Suggestions for future investigation Final conclusion part
Dissertation Outline Template-Sample 2
Front Part Title Page Signature Page Abstract Table of contents Optional or upon the scientific supervisor's request: Dedication, Acknowledgment, Copyright Notifications, List of figures, and list of tables Introduction Basic topic explanation and the main problem Statement of the research questions The objective and importance of the investigation Definitions of the terms (if needed) Organization of the research Literature Review Introduction Theoretical background Review of the used sources Critical assessment of the literature Research Methodology Main questions and design Statement of the chosen research method Explanation of the methodology value Specification of procedures applied to collect and analyze the data Limitations Ethical considerations Results of the Study Statement of the received results and their analysis Comparison of the obtained results and initial goals/questions Summary Discussion of the research results Comparison of the obtained results with the findings of prior researchers Suggestions regarding the use of the obtained findings for the further development of the topic and future investigation The List of References Appendices
Components of Dissertation Outline
For writing a dissertation outline, there is no defined template. Depending on your research topic you can prepare a dissertation outline with 4 or 5 parts. If your university introduces any changes in the structure, then make sure to stick to that.
In a nutshell, here we have discussed the essential sections of the dissertation outline. Go through that and learn how to compose each section.
Introduction
Begin the dissertation outline with an introduction section. Here, enclose the general introduction and brief background information on the research problem to be addressed. Next to that, mention the problem statement that acts as a thesis idea. Following that, specify the study purpose and research questions that are significant to the thesis. Along with that, present the importance of the chosen study, including topic relevance.
When writing the introduction section, never forget to provide a clear definition of terms. Also, mention the personal assumptions and discovered limitations, if needed. Additional study details, if necessary, can also be included in the conclusion of the primary section.
Literature Review
This part focuses on the literature described, listed, investigated, and studied in depth. In order to justify the use of provided materials in the dissertation, provide a conceptual or theoretical framework. Additionally, make sure to include a detailed review of all the involved sources depending on the topic variables.
Qualitative Methodology
It is one of the trickiest sections in the dissertation outline. Primarily, it deals with research design, scientific relevance questions and provides the setting for analysis, and describes the objects of study or participants. Next to that, present data collection and extensive analysis. In this section, citations must be used wherever it is necessary. The final part of this section should give a brief overview of the method justification.
Quantitative Research Methods
It encloses the research design with problem description, problem questions, and hypotheses made. Here, the samples and population statistics that are related to methodology make this part different from others. Most importantly, it includes instrumentation used for the accurate collection of data. Its conclusion ends with a complete analysis.
Combined Methodology Analysis
Begin this section with a brief overview and strategy pattern by choosing a mixed approach. Then, continue to focus on goals and hypotheses. Next, provide the setting and relevant samples. Choose the work methods that are related to the data collected. The complete analysis should cover both opinions and references to scientific journals. In this dissertation section, using opinion, make the chosen methods obvious to the audience
Research Outcomes
This chapter aims to explain all the findings. Mainly, it is suggested to organize the findings either by hypotheses or research questions mentioned. The introduction should speak on what has to be found and the conclusion should summarize whether the outcome is successful or not.
It is the final part of the dissertation outline that should provide a detailed findings summary. After the achieved goals are listed, the conclusion that gives analytical thought must be included. In order to make things easier, it is recommended to continue with the topic discussion and research paper description. Mention suggestions for additional investigation, if it is appropriate. Before wrapping up the work, check twice whether everything is included. In the dissertation plan, the last part is the best place to share opinions and justify the style used.
Final Words
We hope you are now clear about how to write a well-structured dissertation outline. In case, you are still not confident about it or if you need an expert to help you in preparing your dissertation outline, contact us immediately. We have been offering affordable dissertation writing services for a long period of time and have so far assisted several students with the preparation of a good dissertation outline. Especially, based on the requirements you send us, the PhD-certified dissertation helpers in our platform will create and deliver you plagiarism-free dissertation outlines on any subject research topic. Our assignment help service is completely affordable and with the support of our professionals, you can complete your tasks prior to the deadline and boost your scores.
Related Post
Learn the Steps to Calculate the Molar Mass of Aluminum
185 Captivating Political Science Research Topics
Adviser vs. Advisor: What is the Difference?
About author.
https://www.greatassignmenthelp.com/
Comments are closed.
Top 155 Java Project Ideas for Beginners and Experts
Get to know how to write a reflective essay, what are the different types of essay format, apa vs. mla: know the major differences between the citation styles, top 155 bioethics topics to consider for writing a research paper, 25+ impressive ceremonial speech topics and ideas, what is thesis acknowledgement and how to write it, how many pages is 2500 words, 150+ captivating engineering topics to deal with, learn how to write self-introduction with examples, get help instantly.
Raise Your Grades with Great Assignment Help
Thesis Helpers
Find the best tips and advice to improve your writing. Or, have a top expert write your paper.
Master's Thesis Outline: Example And Tips For Writers
A thesis outline is a detailed description of the major parts of your thesis – from introduction, literature overview, thesis problem and methodology to the results, discussion, and conclusion sections.
Thesis Outline Template
Introduction : Describe the large problem to be solved.
Introduction answers the question: Which problem area this thesis is about to address?
Literature Overview : Review the existing research in this problem area.
Answers the question: How did the previous researchers deal with this problem?
Thesis Problem : Define your intended contribution to solving this problem and make the promise of the thesis.
Answers the question: What will be your contribution to the current work on solving this issue?
Method Section : Describe the protocol you've followed to obtain the results.
Answers the question: What methods have you chosen for the research and why are they suitable for this study?
Results : Present your findings.
Answers the question: What are the outcomes of this research?
Discussion : Question your findings from the different perspectives, discuss their significance.
Answers the question: How can the research results be interpreted? (it is advisable to use such expressions as " on one hand/on the other hand, instead, nonetheless, however , etc.")
Conclusion : Summarize your findings and answer the research question.
The thesis statement outline or main outline is an important blueprint used to guide the process of organizing and writing your thesis or dissertation. These works are usually required in pursuit of a master's or Ph.D. degree in many academic fields. What you choose to do depends on your school's requirements as well as the type of degree you are seeking to earn.
When students ask "what is a thesis?" or "do I have to create an outline?" we respond by explaining that the thesis a study that can range anywhere between 100 to 300 pages that address a specific problem or answers a question in a specific area of study. It is considered an authoritative work that other researchers and academics will build upon and use in their own studies. Something of this depth and scope can get pretty messy without the aid of a well-crafted outline. So, while an outline is not a prerequisite to completing the assignment, it most certainly helps to create one before attempting to write.
In this article, we provide a standard template for you to use as well as detailed instructions on how to write a thesis outline. There are a number of resources available on the web, but this no-nonsense approach is a great start and provides you with all the information you need.
A Thesis and Outline Should Be Mirror Images
Your thesis proposal outline is something you need to do before you start your research in earnest. It needs to be approved by your graduate advisor as it will guide your study for the next several months. However, the paradox about creating a proposal outline is that you likely don't have a well-developed plan and should actually conduct a little background research before trying to put one together. After you receive this approval, you can get to work, and after you've accumulated tons of notes including quotations, paraphrases, questions, responses, data, and more, you will be ready to create the thesis outline.
How to write a thesis? It's not much different from writing a long research study – but will likely require a lot more of your time and dedication. When writing an outline you can draw from the dissertation proposal outline so that it is basically a mirror image of the work you were granted approval to do. Of course, the revised outline at this stage will have far more detail but it should follow the same chapter or section order as well as meet any of the specific department requirements.
Thesis Outline Template for Free Use
This thesis paper outline lays the foundation for the entire assignment. While you may find very slight differences and may even need to adhere to specific departmental guidelines, the thesis outline example we provide here should help to organize your capstone project in most disciplines.
Unlike the research or term papers, you are experienced with, an academic work of this scope requires a lot more. You shouldn't be intimidated by this statement, but you should take the time to become familiar with all that is expected that you include and reference. The best place to start is to create a thesis chapters outline touching on all of the major sections. These include a title page, an abstract , an introduction, methods and discussion, conclusions, and a bibliography. Here's a thesis outline sample you can use for free:
Chapter 1: Introduction
General Introduction of the Research Study
Research Problem or Questions with Sub-Questions
Reasons or Needs for the Research Study
Definition and Explanation of Key Terminology
Context of Research Study within the Greater Discipline (Area of Study)
Chapter 2: Hypothesis (Theory)
Brief Overview of Theoretical Foundations Utilized in the Study
Brief Overview of Literature Reviewed, Discussed and Applied
Study Model and Process Aligning with Literature Reviewed
Hypotheses and Justifications Tied to Prior Sections or Statements
The Scope of Your Study with Theoretical Assumptions and Limitations
Chapter 3: Methods
Introduction and General Description Study Method and Study Design
In-Depth Description of the Study Design (Study Materials to Be Used)
Explanation of Sample to Be Used in the Study
Explanation of Measurements, Definitions, Indexes, etc. and Reliability and Validity of Study Method and Study Design
Description of Analytical Techniques to Be Applied and Justification for Them
Reliability and Validity of Internal/External Design and Related Subtypes
Assumptions of Study Method and Study Design with Implied Limitations
Chapter 4: Findings
Brief Overview of Material
Findings (Results) of the Method of Study and Any Unplanned or Unexpected Situations that Occurred
Brief Descriptive Analysis
Reliability and Validity of the Analysis
Explanation of the Hypothesis and Precise and Exact Data (Do Not Give Your Opinion)
Chapter 5: Discussion
Full Discussion of Findings (Results) and Implications
Full Discussion of Research Analysis of Findings
Full Discussion of Hypothesis and of Findings
Post Analysis and Implications of Hypothesis and of Findings
Chapter 6: Conclusion
Summary of Academic Study
Reference to Literature Review
Implications of Academic Study
Limitations of the Theory or Method of Research
Recommendations or Suggestions of Future Academic Study
Chapter 7: Bibliography
Complete List of all Sources Used Regardless of Citation or Inclusion
How to Make a Thesis Outline
You can use the template above to save time – but we thought a simple process on how to write a thesis outline and getting started with organizing your material before applying the information to the appropriate section would be equally beneficial.
Start with your hypothesis . Place it right at the top of the page – all of the subsequent sections will need to relate or address this in some way. The page doesn't have to be too detailed since you are the only one who will be looking at these notes. Just make sure you understand it.
Work down the template in the order it is presented above . Fill in all top-level sections and add sub-sections as necessary (e.g., I.a, I.b. II.a, II.b., II.c., etc.). We recommend you use a combination alpha-numerical dissertation outline because you will have a lot of information to organize, but this is a matter of personal preference. Use whatever format with which you are most comfortable.
You might consider using a master outline for the entire work and working outlines for each chapter . The latter will help you focus on just one section at a time, a strategy which can help you stay organized and productive throughout the months-long writing process.
Review each of your outlines and make adjustments prior to filling it in with all the remaining research content notes you have. It's easier to do this now before you have to rethink and reorganize large pieces of text. The outline for thesis is a tool to facilitate your writing – but it won't be of much help if you don't structure it in a logical manner before getting to work.
Now, you can flush out all of the details with key terms, phrases, and sentences to guide you through your first draft. Most students should look towards revising the outline(s) after completing the first draft. This may seem a little tedious but it really does help (as we're certain you will see after completing the draft).
Professional Services to Help with Writing Outline
Creating a thesis outline is difficult, but it's a challenge you can overcome when you seek out professional assistance . We can provide you with a custom template for your thesis statement and outline. We can also help you to write, revise, edit, and proofread your work anytime throughout the year. We know that the importance of earning a master's degree and we ensure that our experts are always ready to go the extra mile to give the highest-quality support that you will find anywhere on the internet. Give us a call to discuss your project and unique needs, we're glad to work within your budget and will always exceed expectations.
Tired of writing thesis on your own? Great news! Enter promo " thesis20 " and get a unique outline with 20% discount!
Make PhD experience your own
Leave a Reply Cancel reply
Your email address will not be published. Required fields are marked *
Have a language expert improve your writing
Run a free plagiarism check in 10 minutes, generate accurate citations for free.
Knowledge Base
How to Write a Thesis Statement | 4 Steps & Examples
How to Write a Thesis Statement | 4 Steps & Examples
Published on January 11, 2019 by Shona McCombes . Revised on August 15, 2023 by Eoghan Ryan.
A thesis statement is a sentence that sums up the central point of your paper or essay . It usually comes near the end of your introduction .
Your thesis will look a bit different depending on the type of essay you're writing. But the thesis statement should always clearly state the main idea you want to get across. Everything else in your essay should relate back to this idea.
You can write your thesis statement by following four simple steps:
Start with a question
Write your initial answer
Develop your answer
Refine your thesis statement
Table of contents
What is a thesis statement, placement of the thesis statement, step 1: start with a question, step 2: write your initial answer, step 3: develop your answer, step 4: refine your thesis statement, types of thesis statements, other interesting articles, frequently asked questions about thesis statements.
A thesis statement summarizes the central points of your essay. It is a signpost telling the reader what the essay will argue and why.
The best thesis statements are:
Concise: A good thesis statement is short and sweet—don't use more words than necessary. State your point clearly and directly in one or two sentences.
Contentious: Your thesis shouldn't be a simple statement of fact that everyone already knows. A good thesis statement is a claim that requires further evidence or analysis to back it up.
Coherent: Everything mentioned in your thesis statement must be supported and explained in the rest of your paper.
Here's why students love Scribbr's proofreading services
Discover proofreading & editing
The thesis statement generally appears at the end of your essay introduction or research paper introduction .
The spread of the internet has had a world-changing effect, not least on the world of education. The use of the internet in academic contexts and among young people more generally is hotly debated. For many who did not grow up with this technology, its effects seem alarming and potentially harmful. This concern, while understandable, is misguided. The negatives of internet use are outweighed by its many benefits for education: the internet facilitates easier access to information, exposure to different perspectives, and a flexible learning environment for both students and teachers.
You should come up with an initial thesis, sometimes called a working thesis , early in the writing process . As soon as you've decided on your essay topic , you need to work out what you want to say about it—a clear thesis will give your essay direction and structure.
You might already have a question in your assignment, but if not, try to come up with your own. What would you like to find out or decide about your topic?
For example, you might ask:
After some initial research, you can formulate a tentative answer to this question. At this stage it can be simple, and it should guide the research process and writing process .
A faster, more affordable way to improve your paper
Scribbr's new AI Proofreader checks your document and corrects spelling, grammar, and punctuation mistakes with near-human accuracy and the efficiency of AI!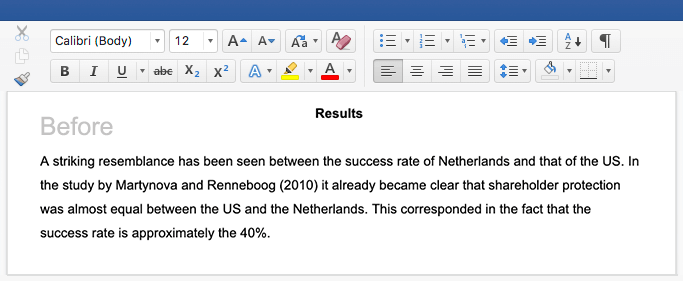 Proofread my paper
Now you need to consider why this is your answer and how you will convince your reader to agree with you. As you read more about your topic and begin writing, your answer should get more detailed.
In your essay about the internet and education, the thesis states your position and sketches out the key arguments you'll use to support it.
The negatives of internet use are outweighed by its many benefits for education because it facilitates easier access to information.
In your essay about braille, the thesis statement summarizes the key historical development that you'll explain.
The invention of braille in the 19th century transformed the lives of blind people, allowing them to participate more actively in public life.
A strong thesis statement should tell the reader:
Why you hold this position
What they'll learn from your essay
The key points of your argument or narrative
The final thesis statement doesn't just state your position, but summarizes your overall argument or the entire topic you're going to explain. To strengthen a weak thesis statement, it can help to consider the broader context of your topic.
These examples are more specific and show that you'll explore your topic in depth.
Your thesis statement should match the goals of your essay, which vary depending on the type of essay you're writing:
In an argumentative essay , your thesis statement should take a strong position. Your aim in the essay is to convince your reader of this thesis based on evidence and logical reasoning.
In an expository essay , you'll aim to explain the facts of a topic or process. Your thesis statement doesn't have to include a strong opinion in this case, but it should clearly state the central point you want to make, and mention the key elements you'll explain.
If you want to know more about AI tools , college essays , or fallacies make sure to check out some of our other articles with explanations and examples or go directly to our tools!
Ad hominem fallacy
Post hoc fallacy
Appeal to authority fallacy
False cause fallacy
Sunk cost fallacy
College essays
Choosing Essay Topic
Write a College Essay
Write a Diversity Essay
College Essay Format & Structure
Comparing and Contrasting in an Essay
 (AI) Tools
Grammar Checker
Paraphrasing Tool
Text Summarizer
AI Detector
Plagiarism Checker
Citation Generator
A thesis statement is a sentence that sums up the central point of your paper or essay . Everything else you write should relate to this key idea.
The thesis statement is essential in any academic essay or research paper for two main reasons:
It gives your writing direction and focus.
It gives the reader a concise summary of your main point.
Without a clear thesis statement, an essay can end up rambling and unfocused, leaving your reader unsure of exactly what you want to say.
Follow these four steps to come up with a thesis statement :
Ask a question about your topic .
Write your initial answer.
Develop your answer by including reasons.
Refine your answer, adding more detail and nuance.
The thesis statement should be placed at the end of your essay introduction .
Cite this Scribbr article
If you want to cite this source, you can copy and paste the citation or click the "Cite this Scribbr article" button to automatically add the citation to our free Citation Generator.
McCombes, S. (2023, August 15). How to Write a Thesis Statement | 4 Steps & Examples. Scribbr. Retrieved November 20, 2023, from https://www.scribbr.com/academic-essay/thesis-statement/
Is this article helpful?
Shona McCombes
Other students also liked, how to write an essay introduction | 4 steps & examples, how to write topic sentences | 4 steps, examples & purpose, academic paragraph structure | step-by-step guide & examples, what is your plagiarism score.