Literary Criticism
Introduction
Literary Theories
Steps to Literary Criticism
Find Resources
Cite Sources
thesis examples
SAMPLE THESIS STATEMENTS
These sample thesis statements are provided as guides, not as required forms or prescriptions.
______________________________________________________________________________________________________________
The thesis may focus on an analysis of one of the elements of fiction, drama, poetry or nonfiction as expressed in the work: character, plot, structure, idea, theme, symbol, style, imagery, tone, etc.
In "A Worn Path," Eudora Welty creates a fictional character in Phoenix Jackson whose determination, faith, and cunning illustrate the indomitable human spirit.
Note that the work, author, and character to be analyzed are identified in this thesis statement. The thesis relies on a strong verb (creates). It also identifies the element of fiction that the writer will explore (character) and the characteristics the writer will analyze and discuss (determination, faith, cunning).
Further Examples:
The character of the Nurse in Romeo and Juliet serves as a foil to young Juliet, delights us with her warmth and earthy wit, and helps realize the tragic catastrophe.
The works of ecstatic love poets Rumi, Hafiz, and Kabir use symbols such as a lover's longing and the Tavern of Ruin to illustrate the human soul's desire to connect with God.
The thesis may focus on illustrating how a work reflects the particular genre's forms, the characteristics of a philosophy of literature, or the ideas of a particular school of thought.
"The Third and Final Continent" exhibits characteristics recurrent in writings by immigrants: tradition, adaptation, and identity.
Note how the thesis statement classifies the form of the work (writings by immigrants) and identifies the characteristics of that form of writing (tradition, adaptation, and identity) that the essay will discuss.
Further examples:
Samuel Beckett's Endgame reflects characteristics of Theatre of the Absurd in its minimalist stage setting, its seemingly meaningless dialogue, and its apocalyptic or nihilist vision.
A close look at many details in "The Story of an Hour" reveals how language, institutions, and expected demeanor suppress the natural desires and aspirations of women.
The thesis may draw parallels between some element in the work and real-life situations or subject matter: historical events, the author's life, medical diagnoses, etc.
In Willa Cather's short story, "Paul's Case," Paul exhibits suicidal behavior that a caring adult might have recognized and remedied had that adult had the scientific knowledge we have today.
This thesis suggests that the essay will identify characteristics of suicide that Paul exhibits in the story. The writer will have to research medical and psychology texts to determine the typical characteristics of suicidal behavior and to illustrate how Paul's behavior mirrors those characteristics.
Through the experience of one man, the Narrative of the Life of Frederick Douglass, An American Slave, accurately depicts the historical record of slave life in its descriptions of the often brutal and quixotic relationship between master and slave and of the fragmentation of slave families.
In "I Stand Here Ironing," one can draw parallels between the narrator's situation and the author's life experiences as a mother, writer, and feminist.
SAMPLE PATTERNS FOR THESES ON LITERARY WORKS
1. In (title of work), (author) (illustrates, shows) (aspect) (adjective).
Example: In "Barn Burning," William Faulkner shows the characters Sardie and Abner Snopes struggling for their identity.
2. In (title of work), (author) uses (one aspect) to (define, strengthen, illustrate) the (element of work).
Example: In "Youth," Joseph Conrad uses foreshadowing to strengthen the plot.
3. In (title of work), (author) uses (an important part of work) as a unifying device for (one element), (another element), and (another element). The number of elements can vary from one to four.
Example: In "Youth," Joseph Conrad uses the sea as a unifying device for setting, structure and theme.
4. (Author) develops the character of (character's name) in (literary work) through what he/she does, what he/she says, what other people say to or about him/her.
Example: Langston Hughes develops the character of Semple in "Ways and Means"…
5. In (title of work), (author) uses (literary device) to (accomplish, develop, illustrate, strengthen) (element of work).
Example: In "The Masque of the Red Death," Poe uses the symbolism of the stranger, the clock, and the seventh room to develop the theme of death.
6. (Author) (shows, develops, illustrates) the theme of __________ in the (play, poem, story).
Example: Flannery O'Connor illustrates the theme of the effect of the selfishness of the grandmother upon the family in "A Good Man is Hard to Find."
7. (Author) develops his character(s) in (title of work) through his/her use of language.
Example: John Updike develops his characters in "A & P" through his use of figurative language.
Perimeter College, Georgia State University, http://depts.gpc.edu/~gpcltc/handouts/communications/literarythesis.pdf
<< Previous: Cite Sources
Next: Get Help >>
Last Updated: Oct 4, 2023 9:31 AM
URL: https://libguides.uta.edu/literarycriticism
University of Texas Arlington Libraries 702 Planetarium Place · Arlington, TX 76019 · 817-272-3000
Internet Privacy
Accessibility
Problems with a guide? Contact Us.
Module 8: Analysis and Synthesis
Analytical thesis statements, learning objective.
Describe strategies for writing analytical thesis statements
Identify analytical thesis statements
In order to write an analysis, you want to first have a solid understanding of the thing you are analyzing. Remember, when you are analyzing as a writer, you are:
Breaking down information or artifacts into component parts
Uncovering relationships among those parts
Determining motives, causes, and underlying assumptions
Making inferences and finding evidence to support generalizations
You may be asked to analyze a book, an essay, a poem, a movie, or even a song. For example, let's suppose you want to analyze the lyrics to a popular song. Pretend that a rapper called Escalade has the biggest hit of the summer with a song titled "Missing You." You listen to the song and determine that it is about the pain people feel when a loved one dies. You have already done analysis at a surface level and you want to begin writing your analysis. You start with the following thesis statement:
Escalade's hit song "Missing You" is about grieving after a loved one dies.
There isn't much depth or complexity to such a claim because the thesis doesn't give much information. In order to write a better thesis statement, we need to dig deeper into the song. What is the importance of the lyrics? What are they really about? Why is the song about grieving? Why did he present it this way? Why is it a powerful song? Ask questions to lead you to further investigation. Doing so will help you better understand the work, but also help you develop a better thesis statement and stronger analytical essay.
Formulating an Analytical Thesis Statement
When formulating an analytical thesis statement in college, here are some helpful words and phrases to remember:
What? What is the claim?
How? How is this claim supported?
So what? In other words, "What does this mean, what are the implications, or why is this important?"
Telling readers what the lyrics are might be a useful way to let them see what you are analyzing and/or to isolate specific parts where you are focusing your analysis. However, you need to move far beyond "what." Instructors at the college level want to see your ability to break down material and demonstrate deep thinking. The claim in the thesis statement above said that Escalade's song was about loss, but what evidence do we have for that, and why does that matter?
Effective analytical thesis statements require digging deeper and perhaps examining the larger context. Let's say you do some research and learn that the rapper's mother died not long ago, and when you examine the lyrics more closely, you see that a few of the lines seem to be specifically about a mother rather than a loved one in general.
Then you also read a recent interview with Escalade in which he mentions that he's staying away from hardcore rap lyrics on his new album in an effort to be more mainstream and reach more potential fans. Finally, you notice that some of the lyrics in the song focus on not taking full advantage of the time we have with our loved ones.   All of these pieces give you material to write a more complex thesis statement, maybe something like this:
In the hit song "Missing You," Escalade draws on his experience of losing his mother and raps about the importance of not taking time with family for granted in order to connect with his audience.
Such a thesis statement is focused while still allowing plenty of room for support in the body of your paper. It addresses the questions posed above:
The claim is that Escalade connects with a broader audience by rapping about the importance of not taking time with family for granted in his hit song, "Missing You."
This claim is supported in the lyrics of the song and through the "experience of losing his mother."
The implications are that we should not take the time we have with people for granted.
Certainly, there may be many ways for you to address "what," "how," and "so what," and you may want to explore other ideas, but the above example is just one way to more fully analyze the material. Note that the example above is not formulaic, but if you need help getting started, you could use this template format to help develop your thesis statement.
Through ________________(how?), we can see that __________________(what?), which is important because ___________________(so what?). [1]
Just remember to think about these questions (what? how? and so what?) as you try to determine why something is what it is or why something means what it means. Asking these questions can help you analyze a song, story, or work of art, and can also help you construct meaningful thesis sentences when you write an analytical paper.
Key Takeaways for analytical theses
Don't be afraid to let your claim evolve organically . If you find that your thinking and writing don't stick exactly to the thesis statement you have constructed, your options are to scrap the writing and start again to make it fit your claim (which might not always be possible) or to modify your thesis statement. The latter option can be much easier if you are okay with the changes. As with many projects in life, writing doesn't always go in the direction we plan, and strong analysis may mean thinking about and making changes as you look more closely at your topic. Be flexible.
Use analysis to get you to the main claim. You may have heard the simile that analysis is like peeling an onion because you have to go through layers to complete your work. You can start the process of breaking down an idea or an artifact without knowing where it will lead you or without a main claim or idea to guide you. Often, careful assessment of the pieces will bring you to an interesting interpretation of the whole. In their text Writing Analytically , authors David Rosenwasser and Jill Stephen posit that being analytical doesn't mean just breaking something down. It also means constructing understandings. Don't assume you need to have deeper interpretations all figured out as you start your work.
When you decide upon the main claim, make sure it is reasoned . In other words, if it is very unlikely anyone else would reach the same interpretation you are making, it might be off base. Not everyone needs to see an idea the same way you do, but a reasonable person should be able to understand, if not agree, with your analysis.
Look for analytical thesis statements in the following activity.
Using Evidence
An effective analytical thesis statement (or claim) may sound smart or slick, but it requires evidence to be fully realized. Consider movie trailers and the actual full-length movies they advertise as an analogy. If you see an exciting one-minute movie trailer online and then go see the film only to leave disappointed because all the good parts were in the trailer, you feel cheated, right? You think you were promised something that didn't deliver in its execution. A paper with a strong thesis statement but lackluster evidence feels the same way to readers.
So what does strong analytical evidence look like? Think again about "what," "how," and "so what." A claim introduces these interpretations, and evidence lets you show them. Keep in mind that evidence used in writing analytically will build on itself as the piece progresses, much like a good movie builds to an interesting climax.
Key Takeaways about evidence
Be selective about evidence. Having a narrow thesis statement will help you be selective with evidence, but even then, you don't need to include any and every piece of information related to your main claim. Consider the best points to back up your analytic thesis statement and go deeply into them. (Also, remember that you may modify your thesis statement as you think and write, so being selective about what evidence you use in an analysis may actually help you narrow down what was a broad main claim as you work.) Refer back to our movie theme in this section: You have probably seen plenty of films that would have been better with some parts cut out and more attention paid to intriguing but underdeveloped characters and/or ideas.
Be clear and explicit with your evidence. Don't assume that readers know exactly what you are thinking. Make your points and explain them in detail, providing information and context for readers, where necessary. Remember that analysis is critical examination and interpretation, but you can't just assume that others always share or intuit your line of thinking. Need a movie analogy? Think back on all the times you or someone you know has said something like "I'm not sure what is going on in this movie."
Move past obvious interpretations. Analyzing requires brainpower. Writing analytically is even more difficult. Don't, however, try to take the easy way out by using obvious evidence (or working from an obvious claim). Many times writers have a couple of great pieces of evidence to support an interesting interpretation, but they feel the need to tack on an obvious idea—often more of an observation than analysis—somewhere in their work. This tendency may stem from the conventions of the five-paragraph essay, which features three points of support. Writing analytically, though, does not mean writing a five-paragraph essay (not much writing in college does). Develop your other evidence further or modify your main idea to allow room for additional strong evidence, but avoid obvious observations as support for your main claim. One last movie comparison? Go take a look at some of the debate on predictable Hollywood scripts. Have you ever watched a movie and felt like you have seen it before? You have, in one way or another. A sharp reader will be about as interested in obvious evidence as he or she will be in seeing a tired script reworked for the thousandth time.
One type of analysis you may be asked to write is a literary analysis, in which you examine a piece of text by breaking it down and looking for common literary elements, such as character, symbolism, plot, setting, imagery, and tone.
The video below compares writing a literary analysis to analyzing a team's chances of winning a game—just as you would look at various factors like the weather, coaching, players, their record, and their motivation for playing. Similarly, when analyzing a literary text you want to look at all of the literary elements that contribute to the work.
The video takes you through the story of Cinderalla as an example, following the simplest possible angle (or thesis statement), that "Dreams can come true if you don't give up." (Note that if you were really asked to analyze Cinderella for a college class, you would want to dig deeper to find a more nuanced and interesting theme, but it works well for this example.) To analyze the story with this theme in mind, you'd want to consider the literary elements such as imagery, characters, dialogue, symbolism, the setting, plot, and tone, and consider how each of these contribute to the message that "Dreams can come true if you don't give up."
You can view the transcript for "How to Analyze Literature" here (opens in new window) .
Contribute!
Improve this page Learn More
UCLA Undergraduate Writing Center. "What, How and So What?" Approaching the Thesis as a Process. https://wp.ucla.edu/wp-content/uploads/2016/01/UWC_handouts_What-How-So-What-Thesis-revised-5-4-15-RZ.pdf ↵
Keys to Successful Analysis. Authored by : Guy Krueger. Provided by : University of Mississippi. License : CC BY-SA: Attribution-ShareAlike
Thesis Statement Activity. Authored by : Excelsior OWL. Located at : https://owl.excelsior.edu/research/thesis-or-focus/thesis-or-focus-thesis-statement-activity/ . License : CC BY: Attribution
What is Analysis?. Authored by : Karen Forgette. Provided by : University of Mississippi. License : CC BY: Attribution
How to Analyze Literature. Provided by : HACC, Central Pennsylvania's Community College. Located at : https://www.youtube.com/watch?v=pr4BjZkQ5Nc . License : Other . License Terms : Standard YouTube License
Thesis Statements for a Literature Assignment
A thesis prepares the reader for what you are about to say. As such, your paper needs to be interesting in order for your thesis to be interesting. Your thesis needs to be interesting because it needs to capture a reader's attention. If a reader looks at your thesis and says "so what?", your thesis has failed to do its job, and chances are your paper has as well. Thus, make your thesis provocative and open to reasonable disagreement, but then write persuasively enough to sway those who might be disagree.
Keep in mind the following when formulating a thesis:
A Thesis Should Not State the Obvious
Use Literary Terms in Thesis With Care
A Thesis Should be Balanced
A Thesis Can be a Blueprint
Avoid the Obvious
Bland: Dorothy Parker's "Résumé" uses images of suicide to make her point about living.
This is bland because it's obvious and incontestable. A reader looks at it and says, "so what?"
However, consider this alternative:
Dorothy Parker's "Résumé" doesn't celebrate life, but rather scorns those who would fake or attempt suicide just to get attention.
The first thesis merely describes something about the poem; the second tells the reader what the writer thinks the poem is about--it offers a reading or interpretation. The paper would need to support that reading and would very likely examine the way Parker uses images of suicide to make the point the writer claims.
Use Literary Terms in Thesis Only to Make Larger Points
Poems and novels generally use rhyme, meter, imagery, simile, metaphor, stanzas, characters, themes, settings and so on. While these terms are important for you to use in your analysis and your arguments, that they exist in the work you are writing about should not be the main point of your thesis. Unless the poet or novelist uses these elements in some unexpected way to shape the work's meaning, it's generally a good idea not to draw attention to the use of literary devices in thesis statements because an intelligent reader expects a poem or novel to use literary of these elements. Therefore, a thesis that only says a work uses literary devices isn't a good thesis because all it is doing is stating the obvious, leading the reader to say, "so what?"
However, you can use literary terms in a thesis if the purpose is to explain how the terms contribute to the work's meaning or understanding. Here's an example of thesis statement that does call attention to literary devices because they are central to the paper's argument. Literary terms are placed in italics.
Don Marquis introduced Archy and Mehitabel in his Sun Dial column by combining the conventions of free verse poetry with newspaper prose so intimately that in "the coming of Archy," the entire column represents a complete poem and not a free verse poem preceded by a prose introduction .
Note the difference between this thesis and the first bland thesis on the Parker poem. This thesis does more than say certain literary devices exist in the poem; it argues that they exist in a specific relationship to one another and makes a fairly startling claim, one that many would disagree with and one that the writer will need to persuade her readers on.
Keep Your Thesis Balanced
Keep the thesis balanced. If it's too general, it becomes vague; if it's too specific, it cannot be developed. If it's merely descriptive (like the bland example above), it gives the reader no compelling reason to go on. The thesis should be dramatic, have some tension in it, and should need to be proved (another reason for avoiding the obvious).
Too general: Edna St. Vincent Millay wrote many poems with love as the theme. Too specific: Edna St. Vincent Millay wrote "Love is not all: it is not meat nor drink" in <insert date> after <insert event from her life>. Too descriptive: Edna St. Vincent Millay's "Love is not all: it is not meat nor drink" is a sonnet with two parts; the first six lines propose a view of love and the next eight complicate that view. With tension and which will need proving: Despite her avowal on the importance of love, and despite her belief that she would not sell her love, the speaker in Edna St. Vincent Millay's "Love is not all: it is not meat nor drink" remains unconvinced and bitter, as if she is trying to trick herself into believing that love really does matter for more than the one night she is in some lover's arms.
Your Thesis Can Be A Blueprint
A thesis can be used as roadmap or blueprint for your paper:
In "Résumé," Dorothy Parker subverts the idea of what a résumé is--accomplishments and experiences--with an ironic tone, silly images of suicide, and witty rhymes to point out the banality of life for those who remain too disengaged from it.
Note that while this thesis refers to particular poetic devices, it does so in a way that gets beyond merely saying there are poetic devices in the poem and then merely describing them. It makes a claim as to how and why the poet uses tone, imagery and rhyme.
Readers would expect you to argue that Parker subverts the idea of the résumé to critique bored (and boring) people; they would expect your argument to do so by analyzing her use of tone, imagery and rhyme in that order.
Citation Information
Nick Carbone. (1994-2023). Thesis Statements for a Literature Assignment. The WAC Clearinghouse. Colorado State University. Available at https://wac.colostate.edu/repository/resources/writing/guides/.
Copyright Information
Copyright © 1994-2023 Colorado State University and/or this site's authors, developers, and contributors . Some material displayed on this site is used with permission.
Thesis Statements
What this handout is about.
This handout describes what a thesis statement is, how thesis statements work in your writing, and how you can craft or refine one for your draft.
Introduction
Writing in college often takes the form of persuasion—convincing others that you have an interesting, logical point of view on the subject you are studying. Persuasion is a skill you practice regularly in your daily life. You persuade your roommate to clean up, your parents to let you borrow the car, your friend to vote for your favorite candidate or policy. In college, course assignments often ask you to make a persuasive case in writing. You are asked to convince your reader of your point of view. This form of persuasion, often called academic argument, follows a predictable pattern in writing. After a brief introduction of your topic, you state your point of view on the topic directly and often in one sentence. This sentence is the thesis statement, and it serves as a summary of the argument you'll make in the rest of your paper.
What is a thesis statement?
A thesis statement:
tells the reader how you will interpret the significance of the subject matter under discussion.
is a road map for the paper; in other words, it tells the reader what to expect from the rest of the paper.
directly answers the question asked of you. A thesis is an interpretation of a question or subject, not the subject itself. The subject, or topic, of an essay might be World War II or Moby Dick; a thesis must then offer a way to understand the war or the novel.
makes a claim that others might dispute.
is usually a single sentence near the beginning of your paper (most often, at the end of the first paragraph) that presents your argument to the reader. The rest of the paper, the body of the essay, gathers and organizes evidence that will persuade the reader of the logic of your interpretation.
If your assignment asks you to take a position or develop a claim about a subject, you may need to convey that position or claim in a thesis statement near the beginning of your draft. The assignment may not explicitly state that you need a thesis statement because your instructor may assume you will include one. When in doubt, ask your instructor if the assignment requires a thesis statement. When an assignment asks you to analyze, to interpret, to compare and contrast, to demonstrate cause and effect, or to take a stand on an issue, it is likely that you are being asked to develop a thesis and to support it persuasively. (Check out our handout on understanding assignments for more information.)
How do I create a thesis?
A thesis is the result of a lengthy thinking process. Formulating a thesis is not the first thing you do after reading an essay assignment. Before you develop an argument on any topic, you have to collect and organize evidence, look for possible relationships between known facts (such as surprising contrasts or similarities), and think about the significance of these relationships. Once you do this thinking, you will probably have a "working thesis" that presents a basic or main idea and an argument that you think you can support with evidence. Both the argument and your thesis are likely to need adjustment along the way.
Writers use all kinds of techniques to stimulate their thinking and to help them clarify relationships or comprehend the broader significance of a topic and arrive at a thesis statement. For more ideas on how to get started, see our handout on brainstorming .
How do I know if my thesis is strong?
If there's time, run it by your instructor or make an appointment at the Writing Center to get some feedback. Even if you do not have time to get advice elsewhere, you can do some thesis evaluation of your own. When reviewing your first draft and its working thesis, ask yourself the following :
Do I answer the question? Re-reading the question prompt after constructing a working thesis can help you fix an argument that misses the focus of the question. If the prompt isn't phrased as a question, try to rephrase it. For example, "Discuss the effect of X on Y" can be rephrased as "What is the effect of X on Y?"
Have I taken a position that others might challenge or oppose? If your thesis simply states facts that no one would, or even could, disagree with, it's possible that you are simply providing a summary, rather than making an argument.
Is my thesis statement specific enough? Thesis statements that are too vague often do not have a strong argument. If your thesis contains words like "good" or "successful," see if you could be more specific: why is something "good"; what specifically makes something "successful"?
Does my thesis pass the "So what?" test? If a reader's first response is likely to  be "So what?" then you need to clarify, to forge a relationship, or to connect to a larger issue.
Does my essay support my thesis specifically and without wandering? If your thesis and the body of your essay do not seem to go together, one of them has to change. It's okay to change your working thesis to reflect things you have figured out in the course of writing your paper. Remember, always reassess and revise your writing as necessary.
Does my thesis pass the "how and why?" test? If a reader's first response is "how?" or "why?" your thesis may be too open-ended and lack guidance for the reader. See what you can add to give the reader a better take on your position right from the beginning.
Suppose you are taking a course on contemporary communication, and the instructor hands out the following essay assignment: "Discuss the impact of social media on public awareness." Looking back at your notes, you might start with this working thesis:
Social media impacts public awareness in both positive and negative ways.
You can use the questions above to help you revise this general statement into a stronger thesis.
Do I answer the question? You can analyze this if you rephrase "discuss the impact" as "what is the impact?" This way, you can see that you've answered the question only very generally with the vague "positive and negative ways."
Have I taken a position that others might challenge or oppose? Not likely. Only people who maintain that social media has a solely positive or solely negative impact could disagree.
Is my thesis statement specific enough? No. What are the positive effects? What are the negative effects?
Does my thesis pass the "how and why?" test? No. Why are they positive? How are they positive? What are their causes? Why are they negative? How are they negative? What are their causes?
Does my thesis pass the "So what?" test? No. Why should anyone care about the positive and/or negative impact of social media?
After thinking about your answers to these questions, you decide to focus on the one impact you feel strongly about and have strong evidence for:
Because not every voice on social media is reliable, people have become much more critical consumers of information, and thus, more informed voters.
This version is a much stronger thesis! It answers the question, takes a specific position that others can challenge, and it gives a sense of why it matters.
Let's try another. Suppose your literature professor hands out the following assignment in a class on the American novel: Write an analysis of some aspect of Mark Twain's novel Huckleberry Finn. "This will be easy," you think. "I loved Huckleberry Finn!" You grab a pad of paper and write:
Mark Twain's Huckleberry Finn is a great American novel.
You begin to analyze your thesis:
Do I answer the question? No. The prompt asks you to analyze some aspect of the novel. Your working thesis is a statement of general appreciation for the entire novel.
Think about aspects of the novel that are important to its structure or meaning—for example, the role of storytelling, the contrasting scenes between the shore and the river, or the relationships between adults and children. Now you write:
In Huckleberry Finn, Mark Twain develops a contrast between life on the river and life on the shore.
Do I answer the question? Yes!
Have I taken a position that others might challenge or oppose? Not really. This contrast is well-known and accepted.
Is my thesis statement specific enough? It's getting there–you have highlighted an important aspect of the novel for investigation. However, it's still not clear what your analysis will reveal.
Does my thesis pass the "how and why?" test? Not yet. Compare scenes from the book and see what you discover. Free write, make lists, jot down Huck's actions and reactions and anything else that seems interesting.
Does my thesis pass the "So what?" test? What's the point of this contrast? What does it signify?"
After examining the evidence and considering your own insights, you write:
Through its contrasting river and shore scenes, Twain's Huckleberry Finn suggests that to find the true expression of American democratic ideals, one must leave "civilized" society and go back to nature.
This final thesis statement presents an interpretation of a literary work based on an analysis of its content. Of course, for the essay itself to be successful, you must now present evidence from the novel that will convince the reader of your interpretation.
Works consulted
We consulted these works while writing this handout. This is not a comprehensive list of resources on the handout's topic, and we encourage you to do your own research to find additional publications. Please do not use this list as a model for the format of your own reference list, as it may not match the citation style you are using. For guidance on formatting citations, please see the UNC Libraries citation tutorial . We revise these tips periodically and welcome feedback.
Anson, Chris M., and Robert A. Schwegler. 2010. The Longman Handbook for Writers and Readers , 6th ed. New York: Longman.
Lunsford, Andrea A. 2015. The St. Martin's Handbook , 8th ed. Boston: Bedford/St Martin's.
Ramage, John D., John C. Bean, and June Johnson. 2018. The Allyn & Bacon Guide to Writing , 8th ed. New York: Pearson.
Ruszkiewicz, John J., Christy Friend, Daniel Seward, and Maxine Hairston. 2010. The Scott, Foresman Handbook for Writers , 9th ed. Boston: Pearson Education.
Make a Gift
Want to create or adapt books like this? Learn more about how Pressbooks supports open publishing practices.
Dr. Sandi Van Lieu
**For a video overview of this essay, see further down on this page.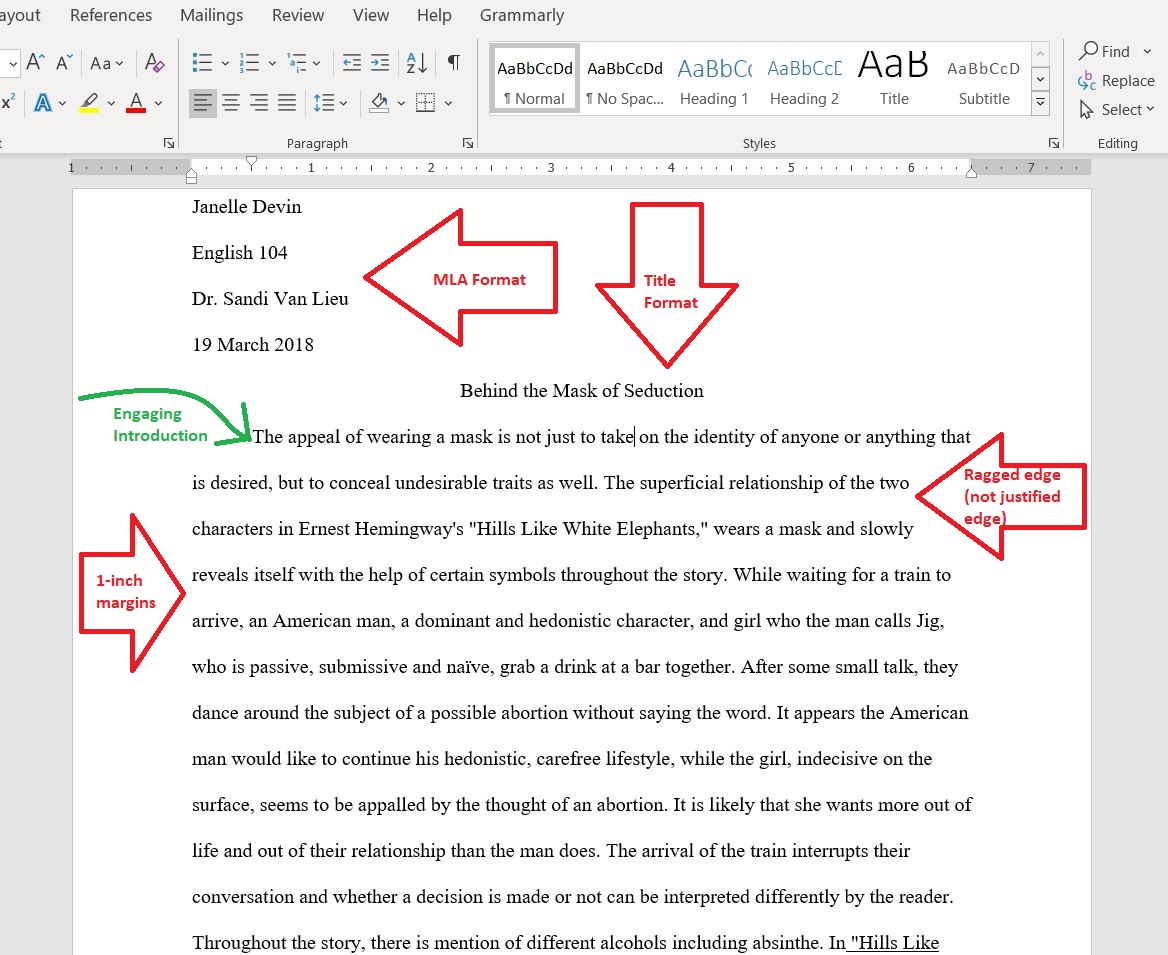 Video Overview:
Attributions
Images and video created by Dr. Sandi Van Lieu and licensed under CC BY NC SA.
Student essay example by Janelle Devin and used with permission.
The RoughWriter's Guide Copyright © 2020 by Dr. Sandi Van Lieu is licensed under a Creative Commons Attribution-NonCommercial-ShareAlike 4.0 International License , except where otherwise noted.
Share This Book
Have a language expert improve your writing
Run a free plagiarism check in 10 minutes, generate accurate citations for free.
Knowledge Base
How to Write a Thesis Statement | 4 Steps & Examples
How to Write a Thesis Statement | 4 Steps & Examples
Published on January 11, 2019 by Shona McCombes . Revised on August 15, 2023 by Eoghan Ryan.
A thesis statement is a sentence that sums up the central point of your paper or essay . It usually comes near the end of your introduction .
Your thesis will look a bit different depending on the type of essay you're writing. But the thesis statement should always clearly state the main idea you want to get across. Everything else in your essay should relate back to this idea.
You can write your thesis statement by following four simple steps:
Start with a question
Write your initial answer
Develop your answer
Refine your thesis statement
Table of contents
What is a thesis statement, placement of the thesis statement, step 1: start with a question, step 2: write your initial answer, step 3: develop your answer, step 4: refine your thesis statement, types of thesis statements, other interesting articles, frequently asked questions about thesis statements.
A thesis statement summarizes the central points of your essay. It is a signpost telling the reader what the essay will argue and why.
The best thesis statements are:
Concise: A good thesis statement is short and sweet—don't use more words than necessary. State your point clearly and directly in one or two sentences.
Contentious: Your thesis shouldn't be a simple statement of fact that everyone already knows. A good thesis statement is a claim that requires further evidence or analysis to back it up.
Coherent: Everything mentioned in your thesis statement must be supported and explained in the rest of your paper.
A faster, more affordable way to improve your paper
Scribbr's new AI Proofreader checks your document and corrects spelling, grammar, and punctuation mistakes with near-human accuracy and the efficiency of AI!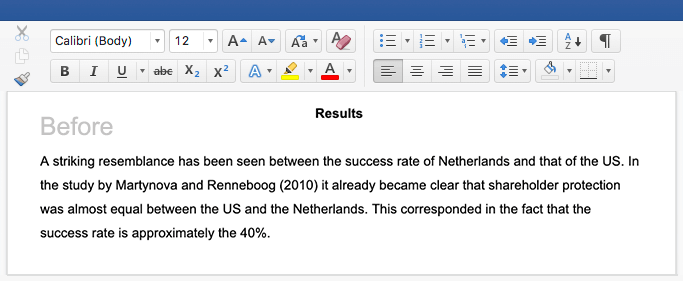 Proofread my paper
The thesis statement generally appears at the end of your essay introduction or research paper introduction .
The spread of the internet has had a world-changing effect, not least on the world of education. The use of the internet in academic contexts and among young people more generally is hotly debated. For many who did not grow up with this technology, its effects seem alarming and potentially harmful. This concern, while understandable, is misguided. The negatives of internet use are outweighed by its many benefits for education: the internet facilitates easier access to information, exposure to different perspectives, and a flexible learning environment for both students and teachers.
You should come up with an initial thesis, sometimes called a working thesis , early in the writing process . As soon as you've decided on your essay topic , you need to work out what you want to say about it—a clear thesis will give your essay direction and structure.
You might already have a question in your assignment, but if not, try to come up with your own. What would you like to find out or decide about your topic?
For example, you might ask:
After some initial research, you can formulate a tentative answer to this question. At this stage it can be simple, and it should guide the research process and writing process .
Prevent plagiarism. Run a free check.
Now you need to consider why this is your answer and how you will convince your reader to agree with you. As you read more about your topic and begin writing, your answer should get more detailed.
In your essay about the internet and education, the thesis states your position and sketches out the key arguments you'll use to support it.
The negatives of internet use are outweighed by its many benefits for education because it facilitates easier access to information.
In your essay about braille, the thesis statement summarizes the key historical development that you'll explain.
The invention of braille in the 19th century transformed the lives of blind people, allowing them to participate more actively in public life.
A strong thesis statement should tell the reader:
Why you hold this position
What they'll learn from your essay
The key points of your argument or narrative
The final thesis statement doesn't just state your position, but summarizes your overall argument or the entire topic you're going to explain. To strengthen a weak thesis statement, it can help to consider the broader context of your topic.
These examples are more specific and show that you'll explore your topic in depth.
Your thesis statement should match the goals of your essay, which vary depending on the type of essay you're writing:
In an argumentative essay , your thesis statement should take a strong position. Your aim in the essay is to convince your reader of this thesis based on evidence and logical reasoning.
In an expository essay , you'll aim to explain the facts of a topic or process. Your thesis statement doesn't have to include a strong opinion in this case, but it should clearly state the central point you want to make, and mention the key elements you'll explain.
If you want to know more about AI tools , college essays , or fallacies make sure to check out some of our other articles with explanations and examples or go directly to our tools!
Ad hominem fallacy
Post hoc fallacy
Appeal to authority fallacy
False cause fallacy
Sunk cost fallacy
College essays
Choosing Essay Topic
Write a College Essay
Write a Diversity Essay
College Essay Format & Structure
Comparing and Contrasting in an Essay
 (AI) Tools
Grammar Checker
Paraphrasing Tool
Text Summarizer
AI Detector
Plagiarism Checker
Citation Generator
A thesis statement is a sentence that sums up the central point of your paper or essay . Everything else you write should relate to this key idea.
The thesis statement is essential in any academic essay or research paper for two main reasons:
It gives your writing direction and focus.
It gives the reader a concise summary of your main point.
Without a clear thesis statement, an essay can end up rambling and unfocused, leaving your reader unsure of exactly what you want to say.
Follow these four steps to come up with a thesis statement :
Ask a question about your topic .
Write your initial answer.
Develop your answer by including reasons.
Refine your answer, adding more detail and nuance.
The thesis statement should be placed at the end of your essay introduction .
Cite this Scribbr article
If you want to cite this source, you can copy and paste the citation or click the "Cite this Scribbr article" button to automatically add the citation to our free Citation Generator.
McCombes, S. (2023, August 15). How to Write a Thesis Statement | 4 Steps & Examples. Scribbr. Retrieved November 16, 2023, from https://www.scribbr.com/academic-essay/thesis-statement/
Is this article helpful?
Shona McCombes
Other students also liked, how to write an essay introduction | 4 steps & examples, how to write topic sentences | 4 steps, examples & purpose, academic paragraph structure | step-by-step guide & examples, what is your plagiarism score.
Purdue Online Writing Lab Purdue OWL® College of Liberal Arts
Writing a Literary Analysis Presentation

Welcome to the Purdue OWL
This page is brought to you by the OWL at Purdue University. When printing this page, you must include the entire legal notice.
Copyright ©1995-2018 by The Writing Lab & The OWL at Purdue and Purdue University. All rights reserved. This material may not be published, reproduced, broadcast, rewritten, or redistributed without permission. Use of this site constitutes acceptance of our terms and conditions of fair use.
Our presentation is designed to help teachers introduce writing literary analysis to their students.
Advertising
Applications
Assessments
Certificates
Announcement
Invitations
Newsletters
Questionnaires
Food & Beverages
Recruitment
Marketing Examples
Transportation
30+ Literary Analysis Essay Examples in Word | Google Docs | PDF
Literary Analysis Essay
1. literary analysis essay outline example, 2. quotation literary analysis essay example, 3. printable literary analysis essay example, 4. building a literary analysis essay example, 5. literary analysis essay score sheet example, 6. sample literary analysis essay example, 7. literary analysis essay checklist example, 8. literary analysis essay outline example, 9. editable literary analysis essay example, 10. peer editing literary analysis essay example, 11. professional literary analysis essay example, 12. literary analysis assessment outline essay example, 13. high school literary analysis essay example, 14. evaluation of a literary analysis essay example, 15. graphic organizer literary analysis essay example, 16. literary analysis essay structure example, 17. literary analysis essay writing example, 18. college literary analysis essay example, 19. literary analysis essay rubic example, 20. simple literary analysis essay example, 21. writing a literary analysis essay example, 22. introduction to literary analysis essay example, 23. short story literary analysis essay example, 24. 8th grade literary analysis essay example, 25. literary analysis essay assignment example, 26. literary analysis video essay example, 27. student guide for literary analysis essay example, 28. mla literary analysis essay example, 29. draft literary analysis essay example, 30. 9th grade literary analysis essay example, 31. literary analysis essay guide example, what is a literary analysis essay, how to write a literary analysis essay, what are some examples of literary devices, are there any specific examples of short story analysis essays, how does context impact literary analysis.
Step 1: Choose a literary work:
Step 2: familiarize yourself with the work:, step 3: develop a thesis statement:, step 4: gather evidence:, step 5: organize your essay:, step 6: write your essay:, more design, free 6+ literary essay examples, free 6+ synthesis essay examples, examples of writing a satire essay examples, examples on writing an analytical essay examples, what are the parts of an essay examples, steps in writing an analytical essay examples, elements of poetry examples, bridge sentences — types and examples examples, free 19+ reflective essay examples, free 17+ essay examples, free 9+ evaluation essay examples, free 9+ high school essay examples.

Related Articles
id; ?>)" rel="noopener" role="button" tabindex="0" aria-label="postclick">Steps in Writing an Analytical Essay Examples
id; ?>)" rel="noopener" role="button" tabindex="0" aria-label="postclick">Elements of Poetry Examples

Exploring Literary Analysis Essay Examples: 20 Insightful Examples
May 20, 2023 | 0 comments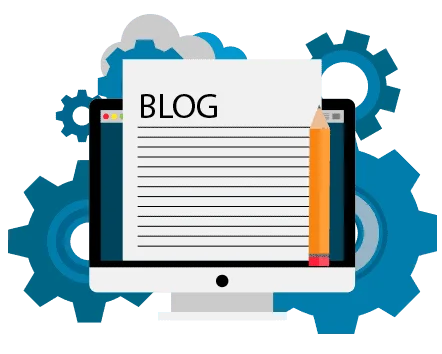 May 20, 2023 | Blog | 0 comments
What is Literary Analysis Essay
A literary analysis essay example is an academic assignment that examines and evaluates a work of literature or a given aspect of a specific literary piece. It tells about the big idea or theme of a book you've read. The literary essay may be about any book or any literary topic imaginable.
The purpose of a literary analysis essay is to give the reader a full perspective on the major idea or theme of the literature work. It just presents the main intention of the writer in constructing the piece.
In a literary analysis essay, the writer shares their opinion about the theme and other literary elements of writing .
These views are supported with textual evidence from relevant work to back up what is being said. It may not have a thesis statement depending on whether it's an informative or argumentative essay type.
Let me break it up into two stages to start the journey. Your job is to synthesize a claimed or thematic statement about the passage and use your essay to support your ideas.
Your professor always reads the text you're studying, so you don't have to talk about what happened in the plot.
You reread most of the books before, and you know about them that if they are simply because you merely recite a book's major characters as proof that you reread them, but the analysis would need more.
There can be many sections in this style, including but not limited to the introduction, body paragraphs supporting claims for your point-of-view (argument), conclusion where these points converge into one strong consensus called "claim."
The following are the features that distinguish a literary analysis essay from other types of papers:
A narrative is included in a literary analysis essay.
It is interpretative;
It does not contain an argumentative thesis;
It is a report.
Writing a literary analysis essay is an essential part of academics.
High school and college students often get assigned this type of paper.
A literary essay is one of the different types of essays that require good analyzing skills, strong analytical abilities, and the ability to write well to be successful as something people want to read.
People Also Read
Crafting a Comprehensive Literary Analysis Essay Outline With Examples
6 Literary Essay Writing Mistakes You Should Avoid
How to Structure an Essay
What is the Purpose of a Literary Analysis Essay?
The purpose of a literary analysis essay is to carefully examine and sometimes evaluate a work of literature or an aspect of a work of literature. As with any analysis, this requires you to break the subject down into its component parts.
Examining the different elements of a piece of literature is not an end in itself but rather a process to help you better appreciate and understand the work of literature as a whole.
For instance, an analysis of a poem might deal with the different types of images in a poem or with the relationship between the form and content of the work. If you were to analyze a play, you might analyze the relationship between a subplot and the main plot, or you might analyze the character flaw of the tragic hero by tracing how it is revealed throughout the play.
You can choose from many approaches when analyzing a piece of literature. Common literary analysis essay focuses include characterization, structure, setting, language, theme, and symbolism.
Elements of Literature 
Literature is the ideas or devices that make up a story.
These elements are used to develop literary works, and without them, no essay can be complete.
Some of these elements have more prominence than others, which do not play a significant role when it comes down to choosing literature for analysis purposes like I am doing now with this piece called "The Elements Of Literature."
True analysis means examining the text as if as an investigator.
Set, characters, and setting each leave details of deeper meaning, and the only thing you do is find these out. Characters are useful to analysis because they act to cause and react to an event in a story.
Conflict is the fight between two opposing forces, usually the main protagonist and antagonists.
You may easily understand the setting because authors usually express opinions through character representation of races, religions, or gender.
The author may express some opinions through their characters can have provocative and revealing thoughts as well. In any analysis, sometimes a character gets started.
The plot is one of the essential elements in a literary essay because it provides insight into how the story unfolds and discusses patterns of events that make up a story.
Sometimes authors use nonlinear plots, such as flashbacks or future events- these can help make your work captivating to readers who want more than just an overview.
Make sure you pay attention to this point when writing an analysis paper.  
In most situations, students finish up writing a summary of the plot instead of analyzing and explaining an assertion or developing an argument.
This is one very common mistake, and it fails students since simply retelling stories.
Rather than just using the summary, supporting the claims would be the right approach.
In theory, you should learn to share your impressions in examining literary analysis, which becomes difficult for most students to learn efficiently since instruction and practice are needed. It is typically difficult to know how best to use the plot synoptic because it becomes hard.
2 Point Of View
You can't get through life without a point of view.
And in the world of literature, your perspective tells us who's narrating and what their story is all about.
Having a point of view is essential in the work of literature. It communicates to the readers who are narrating the story. This section attempts to explain why the author has selected a particular perspective.
The importance "point-of-view" has on storytelling should not be underestimated because it communicates so much more than just an idea or opinion–it lets readers know which character they are following around as they go about his day (or night).
In other words, you don't have any control over how someone else sees the world if that person happens to be telling your story from their own experiences.
During a literary analysis – one should have a clear understanding of the point of view and the writer's ideas.
Assume that links between the ideas and a plot are found between characters' behavior and character role changes in the text.
Read both if needed. What does the reader think about the characters in this book? What do you know about characters?
The setting of a story is integral to the development and progression, especially when it comes time for Analysis.
The reader can see how characters are affected in certain regions while also understanding their opinion about those areas as well through this technique.  
4 Characters
Characters are the backbone of any piece of literature, and no story is complete without them.
While writing a literary essay, you need to concentrate on how these characters develop throughout the work and how different authors portray them.
There are three sorts of characters in most literary works.
Hero is the protagonist.
The antagonist is often known as the villain or the evil guy.
Catalyst:  A pivotal figure who is neither the protagonist nor the adversary.
The use of imagery in literature is an essential factor, where the author draws pictures and creates scenes for readers to experience through their imagination.
These images are usually used as symbols throughout literary work that often helps convey deeper emotions or messages, which you cannot do with mere words alone.
Without these essential elements, a story would lose its identity much as it did without sound before movies were invented.  
6 Symbolism
Symbolism is a way to represent ideas through objects.
It's not explained in words but can be found throughout the text, and it's decoded by looking at other parts of the work.  
One of the most impactful elements that leave an impression on readers' memories is irony.
It can be just as surprising to a reader, for example, when they find out their favorite character dies in some unexpected way or when something terrible happens despite all their efforts.
One thing about life and storytelling is you never know what will happen next – death comes unexpectedly without warning sometimes, so it's best not to get too attached.
8 Foreshadowing
The authors often try to hint at the future or anticipated events by making references through their descriptions.
This is called foreshadowing, and it provides hints to readers so they can expect what's coming for characters, stories, plots. Impress your teacher with your perspectives on this incident in an essay format.
Literary Analysis Essay Outline
A well-written literary analysis essay outline should contain the following elements:
Introduction
The introductory part of your paper gives an overview of your argument in detail. It shall contain your thesis statement and summarize the essay's structure. Sometimes some students prefer to write an introduction more later. It's a decent idea to do so.
This section includes information to catch the readers' attention. Writing a good essay introduction is essential when drafting up an engaging essay.
Ensuring that your introductory part is engaging can make or break what it feels like to read a paper. The first thing an essay should do when writing the opening paragraph, typically in the form of one sentence, establishes relevance and context for their audience by hooking them with interesting information.
A strong beginning sets up the tone for how you want readers to feel throughout reading your work.
The introduction is the best way to hook your reader.
It's also a place where you can make sure they know what this essay is about! Let me show you how in three steps:
Introduce my topic and thesis statement (the main point of this paper). I'll let them see it early, so they don't get lost later when all those words start getting thrown around like crazy.
State points from books or other sources proving why my position makes sense – to make arguments strong, we need good textual evidence for our ideas.
Tell them one thing more before closing off with an ending sentence. This will seal the deal because now readers are totally hooked.
Body Paragraphs
After writing the introductory part, you move to the body section of a literary analysis essay, where you present ideas and statements that support your argument.
You can use quoting or paraphrasing methods depending on your preference.
The main points in every body paragraph should refer back to the general thesis statement for continuity throughout the paper.
Essay writing is a process that requires not only skill but the right mindset. The first step to writing an outstanding paper is creating a topic sentence for it- this will be used as the foundation and main argument of your essay.
Each paragraph should start with a topic sentence.
This is the first sentence of your paragraph that introduces which part of the thesis this paragraph will tackle.
After presenting your argument, provide textual evidence. Textual evidence may be a scene that you recount, a small detail or object, or a quote (you should cite this).
Most importantly, explain how the textual evidence supports the topic sentence or the thesis statement. The commentary is your interpretation, analysis, or insight into the text.
Generally speaking, a topic sentence makes it easy for a reader to know about the content a good sentence is about.
It allows new arguments in the argument line and combines with the earlier points or compares them with the preceding one in the argument line. Transition words such as "however" will give a more smooth transition.
Your subpoints will look at different aspects of your subject matter on their you can discuss them in detail before coming back together again with the theme statement you created earlier.
Without these individual arguments being developed fully before bringing them all back into one cohesive unit, readers might miss out on important details about what's been discussed.
You might think that in literary analysis essays, a different structure of the text would be applied. However, it is essential to make your arguments as convincing as possible by providing enough textual evidence and making sure all claims refer to the thesis statement.
The body of your paper should contain three major sections: introduction (where you establish an argument), middle section with supporting facts or examples from text/literary critic's review), conclusion (to summarize what has been said).
Sometimes, the text can be hard to define which parts are definite proof of your points.
So don't forget that literary devices used in a book have motives and deeper meanings, while they might lead you to understand what the author was trying to say.
You should also pay attention not only to metaphors but other figures as well; there is no shortage on this list – allusions, alliterations (think about The Catcher in Rye), hyperboles (exaggerating people's emotions or actions), and antithesis (a figure where two differing ideas oppose each other).
Keeping track of stylistic devices when reading through any piece, including these few simple ones mentioned above, will help uncover different aspects.
Writing a conclusion
A conclusion is the last and most crucial section of an essay.
It presents your argument about how a literary work reflects its plotline and ideas from the author's perspective.
Still, it can only do so effectively if kept within a reasonable length limit.
Many people find the conclusion to be one of the most challenging parts of writing a paper.
But actually, it's not! Your job is to summarize your key arguments and show how they relate to your thesis statement from earlier in the essay.
To write an effective concise conclusion, you needn't make any new conclusions as all points have been made already; this means that if somebody were reading through what you've written so far, they shouldn't have any unanswered questions about what has just been said – only answers.
The formula for knowing when you're done with an excellent concluding paragraph is:
if there are no more points left over, then the reader should still feel satisfied at having read everything even though some things may seem unclear.
When moving on to writing this main part after having finished outlining all aspects of your chosen text, take help where you need it- even experts have limits.
Make sure that when working with such significant detail to make an understandable case for what makes up some piece of literature or art, always seek assistance.
Expert writers could aid in making something complex simple enough for anyone else reading quickly to see through their eyes as well as yours.
Following is an example provided by our experts to help you draft a good outline effectively.
Literary Essay Outline Example (PDF)
Literary analysis topics.
Choosing a topic for your essay can be tough. It's important to know that topics are the backbone of essays, making it easier when you decide what to write about.
Choosing an interesting, engaging, or creative topic is key if you want your essay to succeed in grabbing readers' attention. Here are some good example ideas:
Effect of peer pressure on a child's personality
How can education standards be increased?
The significance and analysis of a particular piece of literature.
How upbringing and personality are related?
How single parenting affects the physical and psychological well-being of a child?
Analyze the main plot of a novel
Can inequality be avoided?
Advantages and disadvantages of playing video games for children
Is addiction a personal choice or disease?
Analyze the main character of a book
Literary analyses essay Examples
Sample literary analysis essay example for middle school.
This sample essay focuses on the character development of Laura in the book  By the Shores of Silver Lake  by Laura Ingalls Wilder. The thesis statement for this literary analysis essay is, "When her eldest sister loses her sight, Laura Ingalls Wilder must suddenly take on the role of the oldest child in the family and grow in maturity."
A Rose For Emily Literary Analysis Essay
To kill a mockingbird literary analysis essay, the great gatsby literary analysis essay, the yellow wallpaper literary analysis essay, literary analysis example for 8th grade, the lord of the rings, chopin's artistry in "the story of an hour", impressions of ordinary life, plot and character in maupassant's "the necklace", the true lord of the rings, the mystery of the mastery, plot vs. point of view in chopin's "story of an hour", literary analysis of maupassant's "the necklace", a cure for temporary depression, hidden labyrinth ,  untitled: on chekhov's "the lady with the little dog, get help from the experts with your literary analysis essay.
Are you looking for literary analysis essays? Well, your search is over! We have the best experts in writing literary analysis essays. Our writers are qualified and experienced in writing such kinds of essays. They understand what you need in your essay, and they will deliver a perfect essay according to your specifications.
 Frequently Asked Questions
How do you write a literary analysis essay.
An introduction that tells the reader what your essay will focus on.
The main body is divided into paragraphs that build an argument using evidence from the text.
A conclusion that clearly states the main point that you have shown with your analysis.
  What is a literary analysis essay?
The purpose of a literary analysis essay is to carefully examine and sometimes evaluate a work of literature or an aspect of a work of literature
How do you start a literary analysis paper?
Writing an Introduction to a Literary Analysis Essay.
Start with the title of your work and its author's name. One or two sentences will suffice. Stress on the main idea of the analyzed work to make these sentences more hooking. Briefly tell what the work is about or how it influenced the world literature.  
What is a literary analysis essay in middle school?
A literary analysis is more than a book report; it goes deeper into the text, examining the themes, literary devices, characters, and more. To write a great literary analysis essay , you need a good thesis and a good grasp of the novel, story, poem, or other literary work you're discussing.  
What are the 5 components of literary analysis?
The elements to be analyzed are plot, setting, characters, point of view, figurative language, and style.
Jamie Boone
Experienced writer and dedicated professor with a passion for crafting compelling narratives and nurturing the next generation of critical thinkers
Unlocking the Secrets of Literary Analysis Essay Writing: A Comprehensive Guide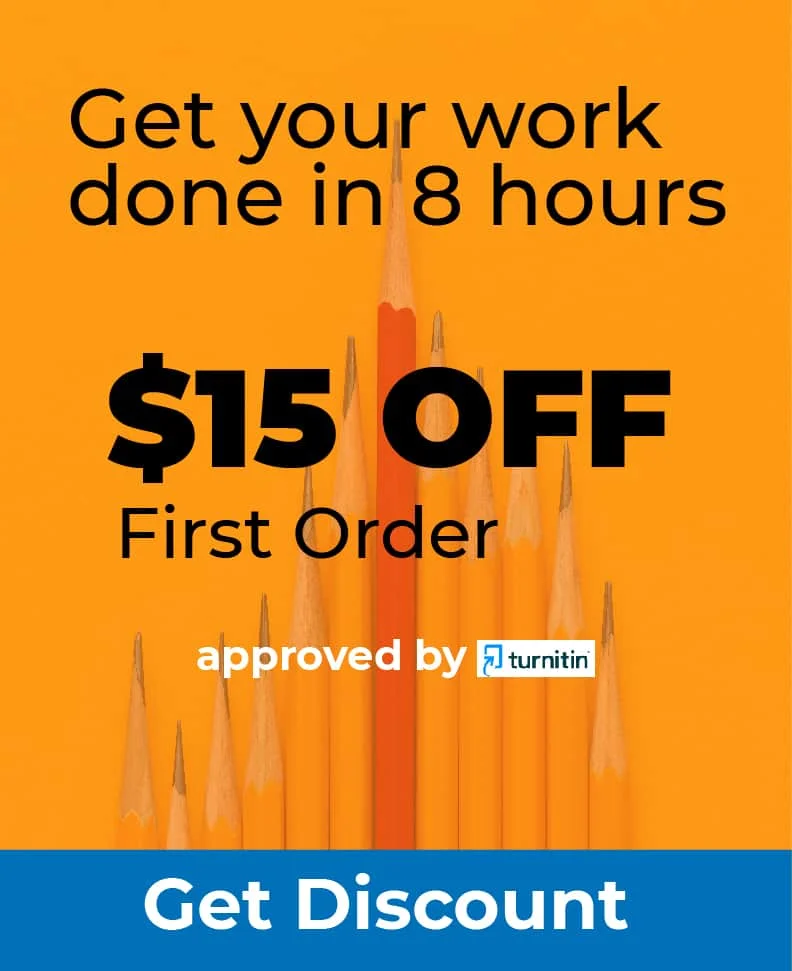 Most Popular Articles
Racism thesis statement example, how to rephrase a thesis statement, capstone project topic suggestions, how to write an abortion essay, should students wear school uniforms essay, list causal essay topics write, respect essay, signal words, great synonyms, informative speech examples, essay writing guide, introduction paragraph for an essay, argumentative essay writing, essay outline templates, write an autobiographical essay, personal narrative essay ideas, descriptive essay writing, how to write a reflective-essay, how to write a lab report abstract, how to write a grant proposal, point of view in an essay, debate topics for youth at church, theatre research paper topics, privacy overview.