Writing Dissertation Proposal
Proposal gives you a chance of finding out if research aims and objectives are valid. Also, it helps to understand if the methods you are planning to use are suitable and feasible.  The purpose for writing dissertation proposal is to get it approved by your supervisor to be able to start the actual research. Furthermore, writing dissertation proposal helps you to clarify the direction of your study.
The paper needs to be able to communicate the following three critical points to the supervisor:
a) You already did your homework in terms of reading a large amount of relevant secondary data in your research area . You will need to briefly mention and discuss the most noteworthy contributions to the research area.
b) The research will eliminate a gap in the literature . You will need to highlight the gap in the literature and discuss how the research you are planning to conduct is going to contribute to the existing academic developments.
c) Ideally, there is a need for this research from practical point of view . This is not compulsory, but highly welcomed. Being a business study, your work can provide certain benefits in a practical level as well.
Total wordcount requirement for a Research Proposal can range between 1500 – 4000 words. The proposal can be prepared in the following format:
1. Title Page
2. Introduction. This part is a brief introduction to the research area with some background information. Some universities require proposal abstract or summary to be included as well. Please refer to the Dissertation Handbook provided by your university.
3. Statement of the Problem. Research problem needs to be explained in a fairly detailed manner in at least 2-3 pages.
4. Aims and Objectives. These need to comply with SMART principle where the acronym stands for specific, measurable, achievable, realistic and time-bound. You may not be completely certain about exact formulation of research aims and objective when writing dissertation proposal. It is not a big issue at this stage. With guidance from your supervisor you should be able to improve your research aim and objectives later during the actual research process.
5. Justification for the Topic. These can relate to the elimination of gap in the literature, practical benefits of the research, and its contribution to your long-term career objectives. Ideally, the proposed research has to make some practical contributions as well.
6. Research Background. Some universities require a brief research background to be included in dissertation proposal. Here, you can briefly discuss the most noteworthy contributions to the research area made by other authors. No need for detailed critical analysis at this stage, when writing dissertation proposal.
7. Scope of the Research and its Limitations. It is impossible to cover all aspects of the research problem in your dissertation. Therefore, it is important to make it clear what specific issues are going to be explored during the research process, as well as, what issues will be left out.
8. Preliminary Literature Review. Definitions of main terms, explanation of search strategy for the literature, brief outline of the most relevant models and theoretical frameworks need to be included in this part.
9. Methodology. This part includes explanations of methods of data collection and analysis. Moreover, proposal methodology needs to address research philosophy, research approach, its design and sampling issues.
10. Ethical Aspects of the Study. You have to explain how you are going to address issues of ethics related to the study. In studies that involve primary data collection ethical issues can be addressed by including the following statements in your proposal, and staying true to these statements
             a) Respondents are going to participate in the survey voluntarily;
             b) Questionnaire/Interview/Focus group questions are not going to contain offensive, discriminatory, or  other unacceptable language;
             c) Privacy and anonymity of sample group members are going to be maintained ;
             d) The works of other authors that are going to be used in any part of the proposed study are going to be acknowledged with the use of Harvard/APA/Vancouver referencing system according to the Dissertation Handbook;
             e) The author will attempt to maintain high levels of objectivity in discussions and analyses throughout the research.
In studies that do not involve primary data collection, on the other hand, ethical issues are going to be limited to the points d) and e) above.
11. Research schedule . Gantt-Chart is one of the most effective, yet simple tools to illustrate research schedule. Table below represents a sample Gantt-Chart that can be used to complete a dissertation. Alternatively, you can use simple tasks lists, network diagrams or advanced dashboard software.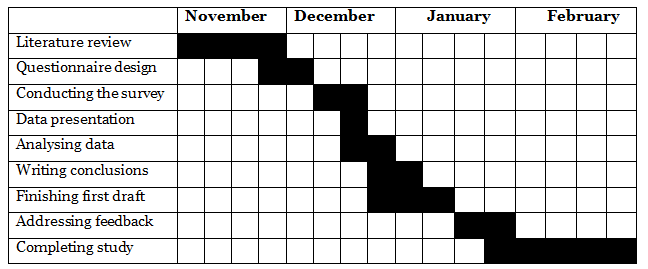 12. References . Appropriate referencing is critically important when writing dissertation proposal the same way as it is important for the final draft of the work.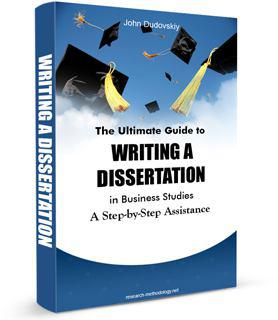 My e-book, The Ultimate Guide to Writing a Dissertation in Business Studies: a step by step assistance  offers practical assistance to complete a dissertation with minimum or no stress. The e-book covers all stages of writing a dissertation starting from the selection to the research area to submitting the completed version of the work within the deadline.
John Dudovskiy
Have a language expert improve your writing
Run a free plagiarism check in 10 minutes, generate accurate citations for free.
Knowledge Base
Dissertation
How to Write a Dissertation or Thesis Proposal
Published on September 21, 2022 by Tegan George . Revised on July 18, 2023.
When starting your thesis or dissertation process, one of the first requirements is a research proposal or a prospectus. It describes what or who you want to examine, delving into why, when, where, and how you will do so, stemming from your research question and a relevant topic .
The proposal or prospectus stage is crucial for the development of your research. It helps you choose a type of research to pursue, as well as whether to pursue qualitative or quantitative methods and what your research design will look like.
You can download our templates in the format of your choice below.
Download Word template Download Google Docs template
Table of contents
What should your proposal contain, dissertation question examples, what should your proposal look like, dissertation prospectus examples, other interesting articles, frequently asked questions about proposals.
Prior to jumping into the research for your thesis or dissertation, you first need to develop your research proposal and have it approved by your supervisor. It should outline all of the decisions you have taken about your project, from your dissertation topic to your hypotheses and research objectives .
Depending on your department's requirements, there may be a defense component involved, where you present your research plan in prospectus format to your committee for their approval.
Your proposal should answer the following questions:
Why is your research necessary?
What is already known about your topic?
Where and when will your research be conducted?
Who should be studied?
How can the research best be done?
Ultimately, your proposal should persuade your supervisor or committee that your proposed project is worth pursuing.
A faster, more affordable way to improve your paper
Scribbr's new AI Proofreader checks your document and corrects spelling, grammar, and punctuation mistakes with near-human accuracy and the efficiency of AI!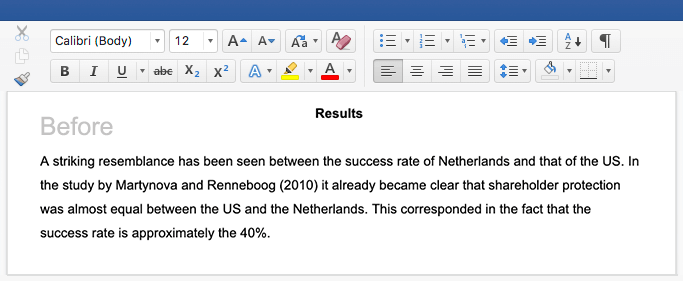 Proofread my paper
Strong research kicks off with a solid research question , and dissertations are no exception to this.
Dissertation research questions should be:
Focused on a single problem or issue
Researchable using primary and/or secondary sources
Feasible to answer within the timeframe and practical constraints
Specific enough to answer thoroughly
Complex enough to develop the answer over the space of a paper or thesis
Relevant to your field of study and/or society more broadly
What are the main factors enticing people under 30 in suburban areas to engage in the gig economy?
Which techniques prove most effective for 1st-grade teachers at local elementary schools in engaging students with special needs?
Which communication streams are the most effective for getting those aged 18-30 to the polls on Election Day?
An easy rule of thumb is that your proposal will usually resemble a (much) shorter version of your thesis or dissertation. While of course it won't include the results section , discussion section , or conclusion , it serves as a "mini" version or roadmap for what you eventually seek to write.
Be sure to include:
A succinct introduction to your topic and problem statement
A brief literature review situating your topic within existing research
A basic outline of the research methods you think will best answer your research question
The perceived implications for future research
A reference list in the citation style of your choice
The length of your proposal varies quite a bit depending on your discipline and type of work you're conducting. While a thesis proposal is often only 3-7 pages long, a prospectus for your dissertation is usually much longer, with more detailed analysis. Dissertation proposals can be up to 25-30 pages in length.
Writing a proposal or prospectus can be a challenge, but we've compiled some examples for you to get your started.
Example #1: "Geographic Representations of the Planet Mars, 1867-1907" by Maria Lane
Example #2: "Individuals and the State in Late Bronze Age Greece: Messenian Perspectives on Mycenaean Society" by Dimitri Nakassis
Example #3: "Manhood Up in the Air: A Study of Male Flight Attendants, Queerness, and Corporate Capitalism during the Cold War Era" by Phil Tiemeyer
Receive feedback on language, structure, and formatting
Professional editors proofread and edit your paper by focusing on:
Academic style
Vague sentences
Style consistency
See an example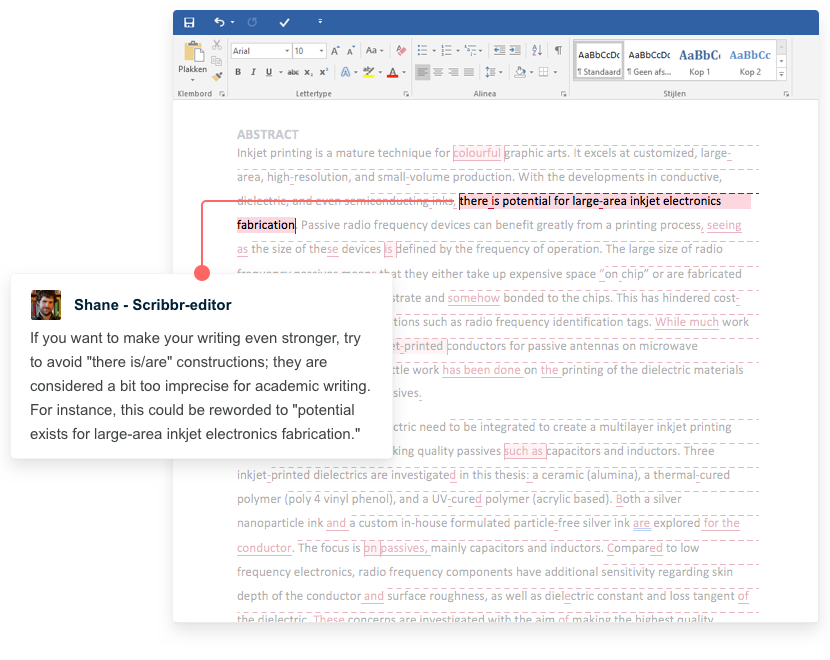 If you want to know more about AI for academic writing, AI tools, or research bias, make sure to check out some of our other articles with explanations and examples or go directly to our tools!
Research bias
Survivorship bias
Self-serving bias
Availability heuristic
Halo effect
Hindsight bias
Deep learning
Generative AI
Machine learning
Reinforcement learning
Supervised vs. unsupervised learning
 (AI) Tools
Grammar Checker
Paraphrasing Tool
Text Summarizer
AI Detector
Plagiarism Checker
Citation Generator
The research methods you use depend on the type of data you need to answer your research question .
If you want to measure something or test a hypothesis , use quantitative methods . If you want to explore ideas, thoughts and meanings, use qualitative methods .
If you want to analyze a large amount of readily-available data, use secondary data. If you want data specific to your purposes with control over how it is generated, collect primary data.
If you want to establish cause-and-effect relationships between variables , use experimental methods. If you want to understand the characteristics of a research subject, use descriptive methods.
A thesis or dissertation outline is one of the most critical first steps in your writing process. It helps you to lay out and organize your ideas and can provide you with a roadmap for deciding what kind of research you'd like to undertake.
Generally, an outline contains information on the different sections included in your thesis or dissertation , such as:
Your anticipated title
Your abstract
Your chapters (sometimes subdivided into further topics like literature review , research methods , avenues for future research, etc.)
A well-planned research design helps ensure that your methods match your research aims, that you collect high-quality data, and that you use the right kind of analysis to answer your questions, utilizing credible sources . This allows you to draw valid , trustworthy conclusions.
The priorities of a research design can vary depending on the field, but you usually have to specify:
Your research questions and/or hypotheses
Your overall approach (e.g., qualitative or quantitative )
The type of design you're using (e.g., a survey , experiment , or case study )
Your sampling methods or criteria for selecting subjects
Your data collection methods (e.g., questionnaires , observations)
Your data collection procedures (e.g., operationalization , timing and data management)
Your data analysis methods (e.g., statistical tests  or thematic analysis )
A dissertation prospectus or proposal describes what or who you plan to research for your dissertation. It delves into why, when, where, and how you will do your research, as well as helps you choose a type of research to pursue. You should also determine whether you plan to pursue qualitative or quantitative methods and what your research design will look like.
It should outline all of the decisions you have taken about your project, from your dissertation topic to your hypotheses and research objectives , ready to be approved by your supervisor or committee.
Note that some departments require a defense component, where you present your prospectus to your committee orally.
Formulating a main research question can be a difficult task. Overall, your question should contribute to solving the problem that you have defined in your problem statement .
However, it should also fulfill criteria in three main areas:
Researchability
Feasibility and specificity
Relevance and originality
Cite this Scribbr article
If you want to cite this source, you can copy and paste the citation or click the "Cite this Scribbr article" button to automatically add the citation to our free Citation Generator.
George, T. (2023, July 18). How to Write a Dissertation or Thesis Proposal. Scribbr. Retrieved November 14, 2023, from https://www.scribbr.com/dissertation/thesis-dissertation-proposal/
Is this article helpful?
Tegan George
Other students also liked, a step-by-step guide to the writing process, 10 research question examples to guide your research project, dissertation & thesis outline | example & free templates, what is your plagiarism score.
find your perfect postgrad program Search our Database of 30,000 Courses
Writing a dissertation proposal.
What is a dissertation proposal?
Dissertation proposals are like the table of contents for your research project , and will help you explain what it is you intend to examine, and roughly, how you intend to go about collecting and analysing your data. You won't be required to have everything planned out exactly, as your topic may change slightly in the course of your research, but for the most part, writing your proposal should help you better identify the direction for your dissertation.
When you've chosen a topic for your dissertation , you'll need to make sure that it is both appropriate to your field of study and narrow enough to be completed by the end of your course. Your dissertation proposal will help you define and determine both of these things and will also allow your department and instructors to make sure that you are being advised by the best person to help you complete your research.
A dissertation proposal should include:
An introduction to your dissertation topic
Aims and objectives of your dissertation
A literature review of the current research undertaken in your field
Proposed methodology to be used
Implications of your research
Limitations of your research
Bibliography 
Although this content all needs to be included in your dissertation proposal, it isn't set in stone so it can be changed later if necessary, depending on your topic of study, university or degree. Think of your dissertation proposal as more of a guide to writing your dissertation rather than something to be strictly adhered to – this will be discussed later. 
Why is a dissertation proposal important?
A dissertation proposal is very important because it helps shape the actual dissertation, which is arguably the most important piece of writing a postgraduate student will undertake. By having a well-structured dissertation proposal, you will have a strong foundation for your dissertation and a good template to follow. The dissertation itself is key to postgraduate success as it will contribute to your overall grade. Writing your dissertation will also help you to develop research and communication skills, which could become invaluable in your employment success and future career. By making sure you're fully briefed on the current research available in your chosen dissertation topic, as well as keeping details of your bibliography up to date, you will be in a great position to write an excellent dissertation.
Next, we'll be outlining things you can do to help you produce the best postgraduate dissertation proposal possible.
How to begin your dissertation proposal
1. Narrow the topic down  
It's important that when you sit down to draft your proposal, you've carefully thought out your topic and are able to narrow it down enough to present a clear and succinct understanding of what you aim to do and hope to accomplish in your dissertation.
How do I decide on a dissertation topic?
A simple way to begin choosing a topic for your dissertation is to go back through your assignments and lectures. Was there a topic that stood out to you? Was there an idea that wasn't fully explored? If the answer to either of these questions is yes, then you have a great starting point! If not, then consider one of your more personal interests. Use Google Scholar to explore studies and journals on your topic to find any areas that could go into more detail or explore a more niche topic within your personal interest. 
Keep track of all publications
It's important to keep track of all the publications that you use while you research. You can use this in your literature review.
You need to keep track of:
The title of the study/research paper/book/journal
Who wrote/took part in the study/research paper
Chapter title
Page number(s)
The more research you do, the more you should be able to narrow down your topic and find an interesting area to focus on. You'll also be able to write about everything you find in your literature review which will make your proposal stronger.
While doing your research, consider the following:
When was your source published? Is the information outdated? Has new information come to light since?
Can you determine if any of the methodologies could have been carried out more efficiently? Are there any errors or gaps?
Are there any ethical concerns that should be considered in future studies on the same topic?
Could anything external (for example new events happening) have influenced the research?
Read more about picking a topic for your dissertation . 
How long should the dissertation proposal be?
Aiming for 1,000 words or more, your dissertation proposal will give an outline of the topic of your dissertation, some of the questions you hope to answer with your research, what sort of studies and type of data you aim to employ in your research, and the sort of analysis you will carry out.
Different courses may have different requirements for things like length and the specific information to include, as well as what structure is preferred, so be sure to check what special requirements your course has.  
2. What should I include in a dissertation proposal?
The introduction will state your central research question and give background on the subject, as well as relating it contextually to any broader issues surrounding it. Read more about picking a topic for your dissertation .
The dissertation proposal introduction should outline exactly what you intend to investigate in your final research project.
Make sure you outline the structure of the dissertation proposal in your introduction, i.e. part one covers methodology, part two covers a literature review, part three covers research limitations, and so forth.
Dissertation methodology
The dissertation methodology will break down what sources you aim to use for your research and what sort of data you will collect from it, either quantitative or qualitative. You may also want to include how you will analyse the data you gather and what, if any, bias there may be in your chosen methods.
Depending on the level of detail that your specific course requires, you may also want to explain why your chosen approaches to gathering data are more appropriate to your research than others.
Consider and explain how you will conduct empirical research. For example, will you use interviews? Surveys? Observation? Lab experiments?
In your dissertation methodology, outline the variables that you will measure in your research and how you will select your data or participant sample to ensure valid results.
Finally, are there any specific tools that you will use for your methodology? If so, make sure you provide this information in the methodology section of your dissertation proposal.
Your dissertation proposal should also include the aims and objectives of your research. Be sure to state what your research hopes to achieve, as well as what outcomes you predict. You may also need to clearly state what your main research objectives are, in other words, how you plan to obtain those achievements and outcomes.
Your aim should not be too broad but should equally not be too specific.
An example of a dissertation aim could be: 'To examine the key content features and social contexts that construct successful viral marketing content distribution on Twitter'.
In comparison, an example of a dissertation aim that is perhaps too broad would be: ''To investigate how things go viral on Twitter'.
The aim of your dissertation proposal should relate directly to your research question.
The literature review will list the books and materials that you used to do your research. This is where you can list materials that gave you more background on your topic, or contain research carried out previously that you referred to in your own studies. 
The literature review is also a good place to demonstrate how your research connects to previous academic studies and how your methods may differ from or build upon those used by other researchers. While it's important to give enough information about the materials to show that you have read and understood them, don't forget to include your analysis of their value to your work.
Where there are shortfalls in other pieces of academic work, identify these and address how you will overcome these shortcomings in your own research.
Constraints and limitations of your research
Lastly, you will also need to include the constraints of your research. Many topics will have broad links to numerous larger and more complex issues, so by clearly stating the constraints of your research, you are displaying your understanding and acknowledgment of these larger issues, and the role they play by focusing your research on just one section or part of the subject.
In this section it is important to Include examples of possible limitations, for example, issues with sample size, participant drop out, lack of existing research on the topic, time constraints, and other factors that may affect your study.
Confidentiality and ethical concerns are an important part of any research.
Ethics are key, as your dissertation will need to undergo ethical approval if you are working with participants. This means that it's important to allow for and explain ethical considerations in your dissertation proposal.
Keep confidentiality in mind and keep your participants informed, so they are aware of how the data provided is being used and are assured that all personal information is being kept confidential.
Consider how involved your patients will be with your research, this will help you think about what ethical considerations to take and discuss them fully in your dissertation proposal. For example, face-to-face participant interview methods could require more ethical measures and confidentiality considerations than methods that do not require participants, such as corpus data (a collection of existing written texts) analysis. 
3. Dissertation proposal example
Once you know what sections you need or do not need to include, it may help focus your writing to break the proposal up into separate headings, and tackle each piece individually. You may also want to consider including a title. Writing a title for your proposal will help you make sure that your topic is narrow enough, as well as help keep your writing focused and on topic.
One example of a dissertation proposal structure is using the following headings, either broken up into sections or chapters depending on the required word count:
Methodology
Research constraints
In any dissertation proposal example, you'll want to make it clear why you're doing the research and what positives could come from your contribution. 
Apply for one of our x5 bursaries worth £2,000
We've launched our new Postgrad Solutions Study Bursaries for 2024. Full-time, part-time, online and blended-learning students eligible. 2024 & 2025 January start dates students welcome. Study postgraduate courses in any subject taught anywhere worldwide.
Related articles
What Is The Difference Between A Dissertation & A Thesis
Dissertation Methodology
Top Tips When Writing Your Dissertation
How To Survive Your Masters Dissertation
Everything You Need To Know About Your Research Project
Choosing A Dissertation Topic
How To Edit Your Own Postgraduate Writing
Postgrad Solutions Study Bursaries
Exclusive bursaries Open day alerts Funding advice Application tips Latest PG news
Sign up now!
Take 2 minutes to sign up to PGS student services and reap the benefits…
The chance to apply for one of our 5 PGS Bursaries worth £2,000 each
Fantastic scholarship updates
Latest PG news sent directly to you.
How To Write The Methodology Chapter
The what, why & how explained simply (with examples).
By: Jenna Crossley (PhD) | Reviewed By: Dr. Eunice Rautenbach | September 2021 (Updated April 2023)
So, you've pinned down your research topic and undertaken a review of the literature – now it's time to write up the methodology section of your dissertation, thesis or research paper. But what exactly is the methodology chapter all about – and how do you go about writing one? In this post, we'll unpack the topic, step by step .
Overview: The Methodology Chapter
The purpose  of the methodology chapter
Why you need to craft this chapter (really) well
How to write and structure the chapter
Methodology chapter example
Essential takeaways
What (exactly) is the methodology chapter?
The methodology chapter is where you outline the philosophical underpinnings of your research and outline the specific methodological choices you've made. The point of the methodology chapter is to tell the reader exactly how you designed your study and, just as importantly, why you did it this way.
Importantly, this chapter should comprehensively describe and justify all the methodological choices you made in your study. For example, the approach you took to your research (i.e., qualitative, quantitative or mixed), who  you collected data from (i.e., your sampling strategy), how you collected your data and, of course, how you analysed it. If that sounds a little intimidating, don't worry – we'll explain all these methodological choices in this post .
Why is the methodology chapter important?
The methodology chapter plays two important roles in your dissertation or thesis:
Firstly, it demonstrates your understanding of research theory, which is what earns you marks. A flawed research design or methodology would mean flawed results. So, this chapter is vital as it allows you to show the marker that you know what you're doing and that your results are credible .
Secondly, the methodology chapter is what helps to make your study replicable. In other words, it allows other researchers to undertake your study using the same methodological approach, and compare their findings to yours. This is very important within academic research, as each study builds on previous studies.
The methodology chapter is also important in that it allows you to identify and discuss any methodological issues or problems you encountered (i.e., research limitations ), and to explain how you mitigated the impacts of these. Every research project has its limitations , so it's important to acknowledge these openly and highlight your study's value despite its limitations . Doing so demonstrates your understanding of research design, which will earn you marks. We'll discuss limitations in a bit more detail later in this post, so stay tuned!
Need a helping hand?
How to write up the methodology chapter
First off, it's worth noting that the exact structure and contents of the methodology chapter will vary depending on the field of research (e.g., humanities, chemistry or engineering) as well as the university . So, be sure to always check the guidelines provided by your institution for clarity and, if possible, review past dissertations from your university. Here we're going to discuss a generic structure for a methodology chapter typically found in the sciences.
Before you start writing, it's always a good idea to draw up a rough outline to guide your writing. Don't just start writing without knowing what you'll discuss where. If you do, you'll likely end up with a disjointed, ill-flowing narrative . You'll then waste a lot of time rewriting in an attempt to try to stitch all the pieces together. Do yourself a favour and start with the end in mind .
Section 1 – Introduction
As with all chapters in your dissertation or thesis, the methodology chapter should have a brief introduction. In this section, you should remind your readers what the focus of your study is, especially the research aims . As we've discussed many times on the blog, your methodology needs to align with your research aims, objectives and research questions. Therefore, it's useful to frontload this component to remind the reader (and yourself!) what you're trying to achieve.
In this section, you can also briefly mention how you'll structure the chapter. This will help orient the reader and provide a bit of a roadmap so that they know what to expect. You don't need a lot of detail here – just a brief outline will do.
Section 2 – The Methodology
The next section of your chapter is where you'll present the actual methodology. In this section, you need to detail and justify the key methodological choices you've made in a logical, intuitive fashion. Importantly, this is the heart of your methodology chapter, so you need to get specific – don't hold back on the details here. This is not one of those "less is more" situations.
Let's take a look at the most common components you'll likely need to cover. 
Methodological Choice #1 – Research Philosophy
Research philosophy refers to the underlying beliefs (i.e., the worldview) regarding how data about a phenomenon should be gathered , analysed and used . The research philosophy will serve as the core of your study and underpin all of the other research design choices, so it's critically important that you understand which philosophy you'll adopt and why you made that choice. If you're not clear on this, take the time to get clarity before you make any further methodological choices.
While several research philosophies exist, two commonly adopted ones are positivism and interpretivism . These two sit roughly on opposite sides of the research philosophy spectrum.
Positivism states that the researcher can observe reality objectively and that there is only one reality, which exists independently of the observer. As a consequence, it is quite commonly the underlying research philosophy in quantitative studies and is oftentimes the assumed philosophy in the physical sciences.
Contrasted with this, interpretivism , which is often the underlying research philosophy in qualitative studies, assumes that the researcher performs a role in observing the world around them and that reality is unique to each observer . In other words, reality is observed subjectively .
These are just two philosophies (there are many more), but they demonstrate significantly different approaches to research and have a significant impact on all the methodological choices. Therefore, it's vital that you clearly outline and justify your research philosophy at the beginning of your methodology chapter, as it sets the scene for everything that follows.
Methodological Choice #2 – Research Type
The next thing you would typically discuss in your methodology section is the research type. The starting point for this is to indicate whether the research you conducted is inductive or deductive .
Inductive research takes a bottom-up approach , where the researcher begins with specific observations or data and then draws general conclusions or theories from those observations. Therefore these studies tend to be exploratory in terms of approach.
Conversely , d eductive research takes a top-down approach , where the researcher starts with a theory or hypothesis and then tests it using specific observations or data. Therefore these studies tend to be confirmatory in approach.
Related to this, you'll need to indicate whether your study adopts a qualitative, quantitative or mixed  approach. As we've mentioned, there's a strong link between this choice and your research philosophy, so make sure that your choices are tightly aligned . When you write this section up, remember to clearly justify your choices, as they form the foundation of your study.
Methodological Choice #3 – Research Strategy
Next, you'll need to discuss your research strategy (also referred to as a research design ). This methodological choice refers to the broader strategy in terms of how you'll conduct your research, based on the aims of your study.
Several research strategies exist, including experimental , case studies , ethnography , grounded theory, action research , and phenomenology . Let's take a look at two of these, experimental and ethnographic, to see how they contrast.
Experimental research makes use of the scientific method , where one group is the control group (in which no variables are manipulated ) and another is the experimental group (in which a specific variable is manipulated). This type of research is undertaken under strict conditions in a controlled, artificial environment (e.g., a laboratory). By having firm control over the environment, experimental research typically allows the researcher to establish causation between variables. Therefore, it can be a good choice if you have research aims that involve identifying causal relationships.
Ethnographic research , on the other hand, involves observing and capturing the experiences and perceptions of participants in their natural environment (for example, at home or in the office). In other words, in an uncontrolled environment.  Naturally, this means that this research strategy would be far less suitable if your research aims involve identifying causation, but it would be very valuable if you're looking to explore and examine a group culture, for example.
As you can see, the right research strategy will depend largely on your research aims and research questions – in other words, what you're trying to figure out. Therefore, as with every other methodological choice, it's essential to justify why you chose the research strategy you did.
Methodological Choice #4 – Time Horizon
The next thing you'll need to detail in your methodology chapter is the time horizon. There are two options here: cross-sectional and longitudinal . In other words, whether the data for your study were all collected at one point in time (cross-sectional) or at multiple points in time (longitudinal).
The choice you make here depends again on your research aims, objectives and research questions. If, for example, you aim to assess how a specific group of people's perspectives regarding a topic change over time , you'd likely adopt a longitudinal time horizon.
Another important factor to consider is simply whether you have the time necessary to adopt a longitudinal approach (which could involve collecting data over multiple months or even years). Oftentimes, the time pressures of your degree program will force your hand into adopting a cross-sectional time horizon, so keep this in mind.
Methodological Choice #5 – Sampling Strategy
Next, you'll need to discuss your sampling strategy . There are two main categories of sampling, probability and non-probability sampling.
Probability sampling involves a random (and therefore representative) selection of participants from a population, whereas non-probability sampling entails selecting participants in a non-random  (and therefore non-representative) manner. For example, selecting participants based on ease of access (this is called a convenience sample).
The right sampling approach depends largely on what you're trying to achieve in your study. Specifically, whether you trying to develop findings that are generalisable to a population or not. Practicalities and resource constraints also play a large role here, as it can oftentimes be challenging to gain access to a truly random sample. In the video below, we explore some of the most common sampling strategies.
Methodological Choice #6 – Data Collection Method
Next up, you'll need to explain how you'll go about collecting the necessary data for your study. Your data collection method (or methods) will depend on the type of data that you plan to collect – in other words, qualitative or quantitative data.
Typically, quantitative research relies on surveys , data generated by lab equipment, analytics software or existing datasets. Qualitative research, on the other hand, often makes use of collection methods such as interviews , focus groups , participant observations, and ethnography.
So, as you can see, there is a tight link between this section and the design choices you outlined in earlier sections. Strong alignment between these sections, as well as your research aims and questions is therefore very important.
Methodological Choice #7 – Data Analysis Methods/Techniques
The final major methodological choice that you need to address is that of analysis techniques . In other words, how you'll go about analysing your date once you've collected it. Here it's important to be very specific about your analysis methods and/or techniques – don't leave any room for interpretation. Also, as with all choices in this chapter, you need to justify each choice you make.
What exactly you discuss here will depend largely on the type of study you're conducting (i.e., qualitative, quantitative, or mixed methods). For qualitative studies, common analysis methods include content analysis , thematic analysis and discourse analysis . In the video below, we explain each of these in plain language.
For quantitative studies, you'll almost always make use of descriptive statistics , and in many cases, you'll also use inferential statistical techniques (e.g., correlation and regression analysis). In the video below, we unpack some of the core concepts involved in descriptive and inferential statistics.
In this section of your methodology chapter, it's also important to discuss how you prepared your data for analysis, and what software you used (if any). For example, quantitative data will often require some initial preparation such as removing duplicates or incomplete responses . Similarly, qualitative data will often require transcription and perhaps even translation. As always, remember to state both what you did and why you did it.
Section 3 – The Methodological Limitations
With the key methodological choices outlined and justified, the next step is to discuss the limitations of your design. No research methodology is perfect – there will always be trade-offs between the "ideal" methodology and what's practical and viable, given your constraints. Therefore, this section of your methodology chapter is where you'll discuss the trade-offs you had to make, and why these were justified given the context.
Methodological limitations can vary greatly from study to study, ranging from common issues such as time and budget constraints to issues of sample or selection bias . For example, you may find that you didn't manage to draw in enough respondents to achieve the desired sample size (and therefore, statistically significant results), or your sample may be skewed heavily towards a certain demographic, thereby negatively impacting representativeness .
In this section, it's important to be critical of the shortcomings of your study. There's no use trying to hide them (your marker will be aware of them regardless). By being critical, you'll demonstrate to your marker that you have a strong understanding of research theory, so don't be shy here. At the same time, don't beat your study to death . State the limitations, why these were justified, how you mitigated their impacts to the best degree possible, and how your study still provides value despite these limitations .
Section 4 – Concluding Summary
Finally, it's time to wrap up the methodology chapter with a brief concluding summary. In this section, you'll want to concisely summarise what you've presented in the chapter. Here, it can be a good idea to use a figure to summarise the key decisions, especially if your university recommends using a specific model (for example, Saunders' Research Onion ).
Importantly, this section needs to be brief – a paragraph or two maximum (it's a summary, after all). Also, make sure that when you write up your concluding summary, you include only what you've already discussed in your chapter; don't add any new information.
Methodology Chapter Example
In the video below, we walk you through an example of a high-quality research methodology chapter from a dissertation. We also unpack our free methodology chapter template so that you can see how best to structure your chapter.
Wrapping Up
And there you have it – the methodology chapter in a nutshell. As we've mentioned, the exact contents and structure of this chapter can vary between universities , so be sure to check in with your institution before you start writing. If possible, try to find dissertations or theses from former students of your specific degree program – this will give you a strong indication of the expectations and norms when it comes to the methodology chapter (and all the other chapters!).
Also, remember the golden rule of the methodology chapter – justify every choice ! Make sure that you clearly explain the "why" for every "what", and reference credible methodology textbooks or academic sources to back up your justifications.
If you need a helping hand with your research methodology (or any other component of your research), be sure to check out our private coaching service , where we hold your hand through every step of the research journey. Until next time, good luck!
Psst… there's more (for free)
This post is part of our dissertation mini-course, which covers everything you need to get started with your dissertation, thesis or research project. 
You Might Also Like:
43 Comments
highly appreciated.
This was very helpful!
Thank you very much. I must say the information presented was succinct, coherent and invaluable. It is well put together and easy to comprehend. I have a great guide to create the research methodology for my dissertation.
Highly clear and useful.
I understand a bit on the explanation above. I want to have some coach but I'm still student and don't have any budget to hire one. A lot of question I want to ask.
Thank you so much. This concluded my day plan. Thank you so much.
Thanks it was helpful
Great information. It would be great though if you could show us practical examples.
Thanks so much for this information. God bless and be with you
Thank you so so much. Indeed it was helpful
This is EXCELLENT!
I was totally confused by other explanations. Thank you so much!.
justdoing my research now , thanks for the guidance.
Thank uuuu! These contents are really valued for me!
This is powerful …I really like it
Highly useful and clear, thank you so much.
Highly appreciated. Good guide
That was helpful. Thanks
This is very useful.Thank you
Very helpful information. Thank you
This is exactly what I was looking for. The explanation is so detailed and easy to comprehend. Well done and thank you.
Great job. You just summarised everything in the easiest and most comprehensible way possible. Thanks a lot.
Thank you very much for the ideas you have given this will really help me a lot. Thank you and God Bless.
Such great effort …….very grateful thank you
Please accept my sincere gratitude. I have to say that the information that was delivered was congruent, concise, and quite helpful. It is clear and straightforward, making it simple to understand. I am in possession of an excellent manual that will assist me in developing the research methods for my dissertation.
Thank you for your great explanation. It really helped me construct my methodology paper.
thank you for simplifieng the methodoly, It was realy helpful
Very helpful!
Thank you for your great explanation.
The explanation I have been looking for. So clear Thank you
Thank you very much .this was more enlightening.
helped me create the in depth and thorough methodology for my dissertation
Thank you for the great explaination.please construct one methodology for me
I appreciate you for the explanation of methodology. Please construct one methodology on the topic: The effects influencing students dropout among schools for my thesis
This helped me complete my methods section of my dissertation with ease. I have managed to write a thorough and concise methodology!
its so good in deed
wow …what an easy to follow presentation. very invaluable content shared. utmost important.
Peace be upon you, I am Dr. Ahmed Khedr, a former part-time professor at Al-Azhar University in Cairo, Egypt. I am currently teaching research methods, and I have been dealing with your esteemed site for several years, and I found that despite my long experience with research methods sites, it is one of the smoothest sites for evaluating the material for students, For this reason, I relied on it a lot in teaching and translated most of what was written into Arabic and published it on my own page on Facebook. Thank you all… Everything I posted on my page is provided with the names of the writers of Grad coach, the title of the article, and the site. My best regards.
A remarkably simple and useful guide, thank you kindly.
I real appriciate your short and remarkable chapter summary
Bravo! Very helpful guide.
Only true experts could provide such helpful, fantastic, and inspiring knowledge about Methodology. Thank you very much! God be with you and us all!
Submit a Comment Cancel reply
Your email address will not be published. Required fields are marked *
Save my name, email, and website in this browser for the next time I comment.
Covid 19 - Lockdown, let out your PhD indagation with our Expert


Live Support in 214 Countries
Methodology in research proposal example.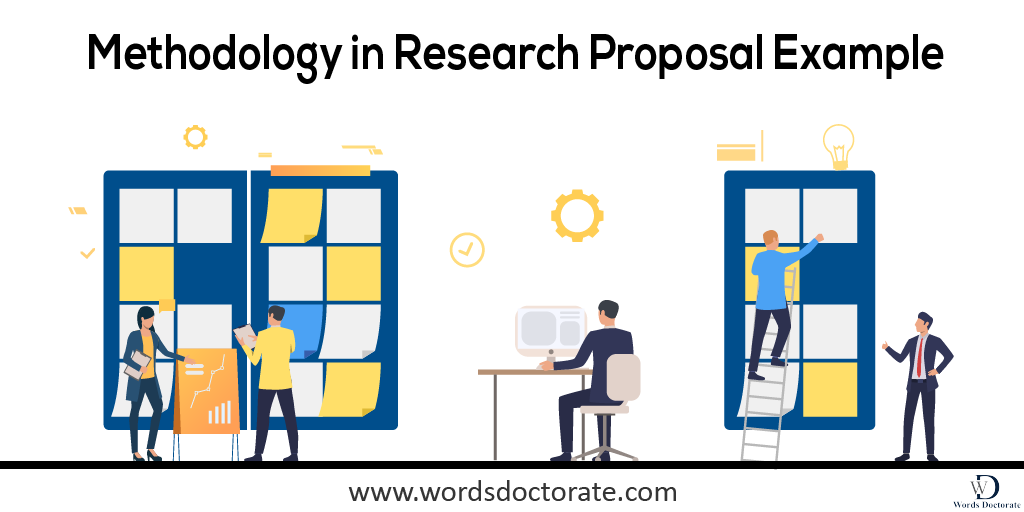 If you are writing a thesis or dissertation , you will have to compose the methods you used for research. The methodology chapter will explain what you did in your research and how you did it. This will also help readers to find the validity of your research or they may feel more motivated to read it.
So, your methodology in the research proposal example must include:
The research type you did
From where you have collected the data.
How you are analyzing your data
What are the tools or references you took to help?
Why you choose these methods
The methodology section in your research should be written in the past tense. Also, before you start writing, do read the guidelines provided by your university and stick to those specific guidelines.
Step 1: Discuss Your Methodological Strategy
Start writing by introducing your research approach and what problem or issue you have investigated. For instance, whether you have described the features of something on an under-research topic or whether you have established a cause-and-effect relationship. And, most importantly what type of data you are aiming to achieve?
Step 2: Define Your Methods of Data Collection
After you have introduced the methodological approach, you should mention the full details of your data.
Collect quantitative data for a valid result and describe your methods of research in detail so that other researcher can gather some data for their study.
Here you should reflect on your approach more as the methods are more flexible and subjective. You can explain some choices that you have made.
Step 3: Define Your Methods of Study
Now you can indicate and tell how you have processed and analyzed your data . Avoid going into so much detail as you are not presenting or discussing the results here.
The quantitative approach of your research will include numbers and data and you might include:
How you develop the data before analyzing such as checking any missing data, changing the variables, etc.
Mention the software you used to analyze data such as SPSS, Stata, or R.
Which statistical tests you have used in your data such as t-test, simple linear, etc.
Your analysis largely depends upon your language, images, observations, etc. You must include:
Do content analysis such as the number of words, phrases, sentences, etc.
Examine coding and data in your research.
Study the description of the research and find meaning in your social context.
Step 4: Verify Your Methodological Decisions
After completing your methodology dissertation , you should make a case study mention why you chose these methods, and also discuss why other methods were not appropriate. You can show a collective approach, new information, or perception.
Tip - While discussing your approach, you can acknowledge the limitations and weaknesses of your approach along with strengths that overpower that weakness.
With these steps, you can easily create the best methodology in the research proposal example .

LEARNING SKILLS
Writing a Dissertation or Thesis
Methodology
Search SkillsYouNeed:
Learning Skills:
A - Z List of Learning Skills
What is Learning?
Learning Approaches
Learning Styles
8 Types of Learning Styles
Understanding Your Preferences to Aid Learning
Lifelong Learning
Decisions to Make Before Applying to University
Top Tips for Surviving Student Life
Living Online: Education and Learning
8 Ways to Embrace Technology-Based Learning Approaches
Critical Thinking Skills
Critical Thinking and Fake News
Understanding and Addressing Conspiracy Theories
Critical Analysis
Study Skills
Exam Skills
How to Write a Research Proposal
Ethical Issues in Research
Dissertation: The Introduction
Researching and Writing a Literature Review
Writing your Methodology
Dissertation: Results and Discussion
Dissertation: Conclusions and Extras
Writing Your Dissertation or Thesis eBook
Part of the Skills You Need Guide for Students .
Research Methods
Teaching, Coaching, Mentoring and Counselling
Employability Skills for Graduates
Subscribe to our FREE newsletter and start improving your life in just 5 minutes a day.
You'll get our 5 free 'One Minute Life Skills' and our weekly newsletter.
We'll never share your email address and you can unsubscribe at any time.
Writing your Dissertation: Methodology
A key part of your dissertation or thesis is the methodology. This is not quite the same as 'methods'.
The methodology describes the broad philosophical underpinning to your chosen research methods, including whether you are using qualitative or quantitative methods, or a mixture of both, and why.
You should be clear about the academic basis for all the choices of research methods that you have made. ' I was interested ' or ' I thought... ' is not enough; there must be good academic reasons for your choice.
What to Include in your Methodology
If you are submitting your dissertation in sections, with the methodology submitted before you actually undertake the research, you should use this section to set out exactly what you plan to do.
The methodology should be linked back to the literature to explain why you are using certain methods, and the academic basis of your choice.
If you are submitting as a single thesis, then the Methodology should explain what you did, with any refinements that you made as your work progressed. Again, it should have a clear academic justification of all the choices that you made and be linked back to the literature.
Common Research Methods for the Social Sciences
There are numerous research methods that can be used when researching scientific subjects, you should discuss which are the most appropriate for your research with your supervisor.
The following research methods are commonly used in social science, involving human subjects:
One of the most flexible and widely used methods for gaining qualitative information about people's experiences, views and feelings is the interview.
An interview can be thought of as a guided conversation between a researcher (you) and somebody from whom you wish to learn something (often referred to as the 'informant').
The level of structure in an interview can vary, but most commonly interviewers follow a semi-structured format.  This means that the interviewer will develop a guide to the topics that he or she wishes to cover in the conversation, and may even write out a number of questions to ask.
However, the interviewer is free to follow different paths of conversation that emerge over the course of the interview, or to prompt the informant to clarify and expand on certain points. Therefore, interviews are particularly good tools for gaining detailed information where the research question is open-ended in terms of the range of possible answers.
Interviews are not particularly well suited for gaining information from large numbers of people. Interviews are time-consuming, and so careful attention needs to be given to selecting informants who will have the knowledge or experiences necessary to answer the research question.  
See our page: Interviews for Research for more information.
Observations
If a researcher wants to know what people do under certain circumstances, the most straightforward way to get this information is sometimes simply to watch them under those circumstances.
Observations can form a part of either quantitative or qualitative research.  For instance, if a researcher wants to determine whether the introduction of a traffic sign makes any difference to the number of cars slowing down at a dangerous curve, she or he could sit near the curve and count the number of cars that do and do not slow down.  Because the data will be numbers of cars, this is an example of quantitative observation.
A researcher wanting to know how people react to a billboard advertisement might spend time watching and describing the reactions of the people.  In this case, the data would be descriptive , and would therefore be qualitative.
There are a number of potential ethical concerns that can arise with an observation study. Do the people being studied know that they are under observation?  Can they give their consent?  If some people are unhappy with being observed, is it possible to 'remove' them from the study while still carrying out observations of the others around them?
See our page: Observational Research and Secondary Data for more information.
Questionnaires
If your intended research question requires you to collect standardised (and therefore comparable) information from a number of people, then questionnaires may be the best method to use.
Questionnaires can be used to collect both quantitative and qualitative data, although you will not be able to get the level of detail in qualitative responses to a questionnaire that you could in an interview.
Questionnaires require a great deal of care in their design and delivery, but a well-developed questionnaire can be distributed to a much larger number of people than it would be possible to interview. 
Questionnaires are particularly well suited for research seeking to measure some parameters for a group of people (e.g., average age, percentage agreeing with a proposition, level of awareness of an issue), or to make comparisons between groups of people (e.g., to determine whether members of different generations held the same or different views on immigration).
See our page: Surveys and Survey Design for more information.
Documentary Analysis
Documentary analysis involves obtaining data from existing documents without having to question people through interview, questionnaires or observe their behaviour. Documentary analysis is the main way that historians obtain data about their research subjects, but it can also be a valuable tool for contemporary social scientists.
Documents are tangible materials in which facts or ideas have been recorded.  Typically, we think of items written or produced on paper, such as newspaper articles, Government policy records, leaflets and minutes of meetings.  Items in other media can also be the subject of documentary analysis, including films, songs, websites and photographs.
Documents can reveal a great deal about the people or organisation that produced them and the social context in which they emerged. 
Some documents are part of the public domain and are freely accessible, whereas other documents may be classified, confidential or otherwise unavailable to public access.  If such documents are used as data for research, the researcher must come to an agreement with the holder of the documents about how the contents can and cannot be used and how confidentiality will be preserved.
How to Choose your Methodology and Precise Research Methods
Your methodology should be linked back to your research questions and previous research.
Visit your university or college library and ask the librarians for help; they should be able to help you to identify the standard research method textbooks in your field. See also our section on Research Methods for some further ideas.
Such books will help you to identify your broad research philosophy, and then choose methods which relate to that. This section of your dissertation or thesis should set your research in the context of its theoretical underpinnings.
The methodology should also explain the weaknesses of your chosen approach and how you plan to avoid the worst pitfalls, perhaps by triangulating your data with other methods, or why you do not think the weakness is relevant.
For every philosophical underpinning, you will almost certainly be able to find researchers who support it and those who don't.
Use the arguments for and against expressed in the literature to explain why you have chosen to use this methodology or why the weaknesses don't matter here.
Structuring your Methodology
It is usually helpful to start your section on methodology by setting out the conceptual framework in which you plan to operate with reference to the key texts on that approach.
You should be clear throughout about the strengths and weaknesses of your chosen approach and how you plan to address them. You should also note any issues of which to be aware, for example in sample selection or to make your findings more relevant.
You should then move on to discuss your research questions, and how you plan to address each of them.
This is the point at which to set out your chosen research methods, including their theoretical basis, and the literature supporting them. You should make clear whether you think the method is 'tried and tested' or much more experimental, and what kind of reliance you could place on the results. You will also need to discuss this again in the discussion section.
Your research may even aim to test the research methods, to see if they work in certain circumstances.
You should conclude by summarising your research methods, the underpinning approach, and what you see as the key challenges that you will face in your research. Again, these are the areas that you will want to revisit in your discussion.
Your methodology, and the precise methods that you choose to use in your research, are crucial to its success.
It is worth spending plenty of time on this section to ensure that you get it right. As always, draw on the resources available to you, for example by discussing your plans in detail with your supervisor who may be able to suggest whether your approach has significant flaws which you could address in some way.
Continue to: Research Methods Designing Research
See Also: Dissertation: Results and Discussion Writing a Literature Review | Writing a Research Proposal Writing a Dissertation: The Introduction
Skip to main content
Skip to primary sidebar
Skip to footer
Doctorandum
PhD: Been There, Done That...
How to write a dissertation proposal?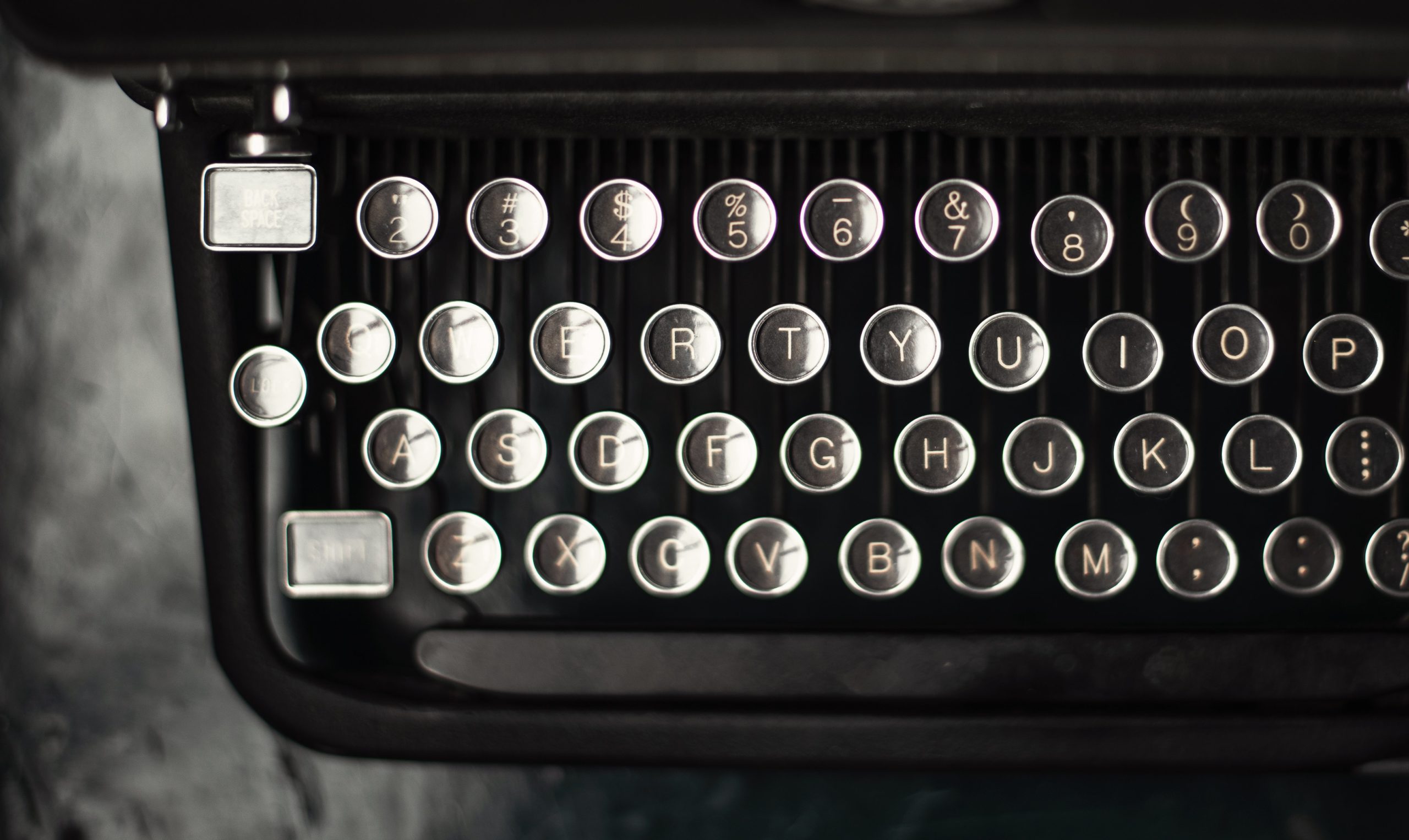 Writing a dissertation proposal (aka " research proposal ") is not different from writing a standard proposal for a research paper or a grant application. It might be a more complex set of topics that you have to describe within a given frame (e.g. max. 10000 characters), however, if you have gotten as far as having to write a dissertation proposal, it most probably means that you are proficient in your chosen topic, and you have way more knowledge already than what you can squeeze into 10000 characters.
The "value proposition" of your proposal is very important, though, and that's why narrowing it down to the right focus is very important: if your proposal sounds reasonable, it will accepted. Otherwise, it will most likely be rejected.
What is the topic? Describe the niche you are focusing on, as narrowly as possible. How will you explore your topic? Which research methodology will you use, how will you collect data , and what resources (time, funding, people) will you need. Why is your topic good for the academic world? If the expected outcome of your dissertation does not contribute to its field of research, don't even bother submitting your proposal keep thinking until you come up with a better one! ?
Do you know a useful dissertation proposal template that you would like to share with our community? Please drop us a line !
Recent Posts
250 Words a Day
Procrastination is NOT cool
What Great Writers Have in Common
Sit Down and Write
Get Off Your A** and Write Your Thesis
No Grad Student is an Island
What Are Your Own Metrics?
The Real Cost of Graduation
Read Fiction
Why Proofreading Matters
Leaders Are Readers
Effective Supervision
Stay Healthy
What NOT to do in grad school
How to Stay Motivated in Grad School?
Attention to Detail
Your PhD Supervisor and You
The World's Shortest PhD Dissertations
Are You Ready for a PhD?
The Best Research Proposal Template to Start With
How to Write a PhD Research Proposal?
What is a Research Proposal?
How to Find the Right Thesis Advisor