Research Topics & Ideas: Environment
100+ Environmental Science Research Topics & Ideas
Finding and choosing a strong research topic is the critical first step when it comes to crafting a high-quality dissertation, thesis or research project. Here, we'll explore a variety research ideas and topic thought-starters related to various environmental science disciplines, including ecology, oceanography, hydrology, geology, soil science, environmental chemistry, environmental economics, and environmental ethics.
NB – This is just the start…
The topic ideation and evaluation process has multiple steps . In this post, we'll kickstart the process by sharing some research topic ideas within the environmental sciences. This is the starting point though. To develop a well-defined research topic, you'll need to identify a clear and convincing research gap , along with a well-justified plan of action to fill that gap.
If you're new to the oftentimes perplexing world of research, or if this is your first time undertaking a formal academic research project, be sure to check out our free dissertation mini-course. Also be sure to also sign up for our free webinar that explores how to develop a high-quality research topic from scratch.
Overview: Environmental Topics
Ecology /ecological science
Atmospheric science
Oceanography
Soil science
Environmental chemistry
Environmental economics
Environmental ethics
Examples  of dissertations and theses
Topics & Ideas: Ecological Science
The impact of land-use change on species diversity and ecosystem functioning in agricultural landscapes
The role of disturbances such as fire and drought in shaping arid ecosystems
The impact of climate change on the distribution of migratory marine species
Investigating the role of mutualistic plant-insect relationships in maintaining ecosystem stability
The effects of invasive plant species on ecosystem structure and function
The impact of habitat fragmentation caused by road construction on species diversity and population dynamics in the tropics
The role of ecosystem services in urban areas and their economic value to a developing nation
The effectiveness of different grassland restoration techniques in degraded ecosystems
The impact of land-use change through agriculture and urbanisation on soil microbial communities in a temperate environment
The role of microbial diversity in ecosystem health and nutrient cycling in an African savannah
Topics & Ideas: Atmospheric Science
The impact of climate change on atmospheric circulation patterns above tropical rainforests
The role of atmospheric aerosols in cloud formation and precipitation above cities with high pollution levels
The impact of agricultural land-use change on global atmospheric composition
Investigating the role of atmospheric convection in severe weather events in the tropics
The impact of urbanisation on regional and global atmospheric ozone levels
The impact of sea surface temperature on atmospheric circulation and tropical cyclones
The impact of solar flares on the Earth's atmospheric composition
The impact of climate change on atmospheric turbulence and air transportation safety
The impact of stratospheric ozone depletion on atmospheric circulation and climate change
The role of atmospheric rivers in global water supply and sea-ice formation
Topics & Ideas: Oceanography
The impact of ocean acidification on kelp forests and biogeochemical cycles
The role of ocean currents in distributing heat and regulating desert rain
The impact of carbon monoxide pollution on ocean chemistry and biogeochemical cycles
Investigating the role of ocean mixing in regulating coastal climates
The impact of sea level rise on the resource availability of low-income coastal communities
The impact of ocean warming on the distribution and migration patterns of marine mammals
The impact of ocean deoxygenation on biogeochemical cycles in the arctic
The role of ocean-atmosphere interactions in regulating rainfall in arid regions
The impact of ocean eddies on global ocean circulation and plankton distribution
The role of ocean-ice interactions in regulating the Earth's climate and sea level
Tops & Ideas: Hydrology
The impact of agricultural land-use change on water resources and hydrologic cycles in temperate regions
The impact of agricultural groundwater availability on irrigation practices in the global south
The impact of rising sea-surface temperatures on global precipitation patterns and water availability
Investigating the role of wetlands in regulating water resources for riparian forests
The impact of tropical ranches on river and stream ecosystems and water quality
The impact of urbanisation on regional and local hydrologic cycles and water resources for agriculture
The role of snow cover and mountain hydrology in regulating regional agricultural water resources
The impact of drought on food security in arid and semi-arid regions
The role of groundwater recharge in sustaining water resources in arid and semi-arid environments
The impact of sea level rise on coastal hydrology and the quality of water resources
Topics & Ideas: Geology
The impact of tectonic activity on the East African rift valley
The role of mineral deposits in shaping ancient human societies
The impact of sea-level rise on coastal geomorphology and shoreline evolution
Investigating the role of erosion in shaping the landscape and impacting desertification
The impact of mining on soil stability and landslide potential
The impact of volcanic activity on incoming solar radiation and climate
The role of geothermal energy in decarbonising the energy mix of megacities
The impact of Earth's magnetic field on geological processes and solar wind
The impact of plate tectonics on the evolution of mammals
The role of the distribution of mineral resources in shaping human societies and economies, with emphasis on sustainability
Topics & Ideas: Soil Science
The impact of dam building on soil quality and fertility
The role of soil organic matter in regulating nutrient cycles in agricultural land
The impact of climate change on soil erosion and soil organic carbon storage in peatlands
Investigating the role of above-below-ground interactions in nutrient cycling and soil health
The impact of deforestation on soil degradation and soil fertility
The role of soil texture and structure in regulating water and nutrient availability in boreal forests
The impact of sustainable land management practices on soil health and soil organic matter
The impact of wetland modification on soil structure and function
The role of soil-atmosphere exchange and carbon sequestration in regulating regional and global climate
The impact of salinization on soil health and crop productivity in coastal communities
Topics & Ideas: Environmental Chemistry
The impact of cobalt mining on water quality and the fate of contaminants in the environment
The role of atmospheric chemistry in shaping air quality and climate change
The impact of soil chemistry on nutrient availability and plant growth in wheat monoculture
Investigating the fate and transport of heavy metal contaminants in the environment
The impact of climate change on biochemical cycling in tropical rainforests
The impact of various types of land-use change on biochemical cycling
The role of soil microbes in mediating contaminant degradation in the environment
The impact of chemical and oil spills on freshwater and soil chemistry
The role of atmospheric nitrogen deposition in shaping water and soil chemistry
The impact of over-irrigation on the cycling and fate of persistent organic pollutants in the environment
Topics & Ideas: Environmental Economics
The impact of climate change on the economies of developing nations
The role of market-based mechanisms in promoting sustainable use of forest resources
The impact of environmental regulations on economic growth and competitiveness
Investigating the economic benefits and costs of ecosystem services for African countries
The impact of renewable energy policies on regional and global energy markets
The role of water markets in promoting sustainable water use in southern Africa
The impact of land-use change in rural areas on regional and global economies
The impact of environmental disasters on local and national economies
The role of green technologies and innovation in shaping the zero-carbon transition and the knock-on effects for local economies
The impact of environmental and natural resource policies on income distribution and poverty of rural communities
Topics & Ideas: Environmental Ethics
The ethical foundations of environmentalism and the environmental movement regarding renewable energy
The role of values and ethics in shaping environmental policy and decision-making in the mining industry
The impact of cultural and religious beliefs on environmental attitudes and behaviours in first world countries
Investigating the ethics of biodiversity conservation and the protection of endangered species in palm oil plantations
The ethical implications of sea-level rise for future generations and vulnerable coastal populations
The role of ethical considerations in shaping sustainable use of natural forest resources
The impact of environmental justice on marginalized communities and environmental policies in Asia
The ethical implications of environmental risks and decision-making under uncertainty
The role of ethics in shaping the transition to a low-carbon, sustainable future for the construction industry
The impact of environmental values on consumer behaviour and the marketplace: a case study of the 'bring your own shopping bag' policy
Examples: Real Dissertation & Thesis Topics
While the ideas we've presented above are a decent starting point for finding a research topic, they are fairly generic and non-specific. So, it helps to look at actual dissertations and theses to see how this all comes together.
Below, we've included a selection of research projects from various environmental science-related degree programs to help refine your thinking. These are actual dissertations and theses, written as part of Master's and PhD-level programs, so they can provide some useful insight as to what a research topic looks like in practice.
The physiology of microorganisms in enhanced biological phosphorous removal (Saunders, 2014)
The influence of the coastal front on heavy rainfall events along the east coast (Henson, 2019)
Forage production and diversification for climate-smart tropical and temperate silvopastures (Dibala, 2019)
Advancing spectral induced polarization for near surface geophysical characterization (Wang, 2021)
Assessment of Chromophoric Dissolved Organic Matter and Thamnocephalus platyurus as Tools to Monitor Cyanobacterial Bloom Development and Toxicity (Hipsher, 2019)
Evaluating the Removal of Microcystin Variants with Powdered Activated Carbon (Juang, 2020)
The effect of hydrological restoration on nutrient concentrations, macroinvertebrate communities, and amphibian populations in Lake Erie coastal wetlands (Berg, 2019)
Utilizing hydrologic soil grouping to estimate corn nitrogen rate recommendations (Bean, 2019)
Fungal Function in House Dust and Dust from the International Space Station (Bope, 2021)
Assessing Vulnerability and the Potential for Ecosystem-based Adaptation (EbA) in Sudan's Blue Nile Basin (Mohamed, 2022)
A Microbial Water Quality Analysis of the Recreational Zones in the Los Angeles River of Elysian Valley, CA (Nguyen, 2019)
Dry Season Water Quality Study on Three Recreational Sites in the San Gabriel Mountains (Vallejo, 2019)
Wastewater Treatment Plan for Unix Packaging Adjustment of the Potential Hydrogen (PH) Evaluation of Enzymatic Activity After the Addition of Cycle Disgestase Enzyme (Miessi, 2020)
Laying the Genetic Foundation for the Conservation of Longhorn Fairy Shrimp (Kyle, 2021).
Looking at these titles, you can probably pick up that the research topics here are quite specific and narrowly-focused , compared to the generic ones presented earlier. To create a top-notch research topic, you will need to be precise and target a specific context with specific variables of interest . In other words, you'll need to identify a clear, well-justified research gap.
Need more help?
If you're still feeling a bit unsure about how to find a research topic for your environmental science dissertation or research project, be sure to check out our private coaching services below, as well as our Research Topic Kickstarter .
Need a helping hand?
You Might Also Like:
research topics on climate change and environment
I wish to learn things in a more advanced but simple way and with the hopes that I am in the right place.
Thank so much for the research topics. It really helped
Submit a Comment Cancel reply
Your email address will not be published. Required fields are marked *
Save my name, email, and website in this browser for the next time I comment.
DISCOVER THE INNOVATIVE WORK WE ARE DOING ON:
Air, Food & Water
Art & Culture
Cities & Towns
Climate Change
Energy & Technology
Environmental Justice
Law & Policy
Nature & Conservation
Sustainable Business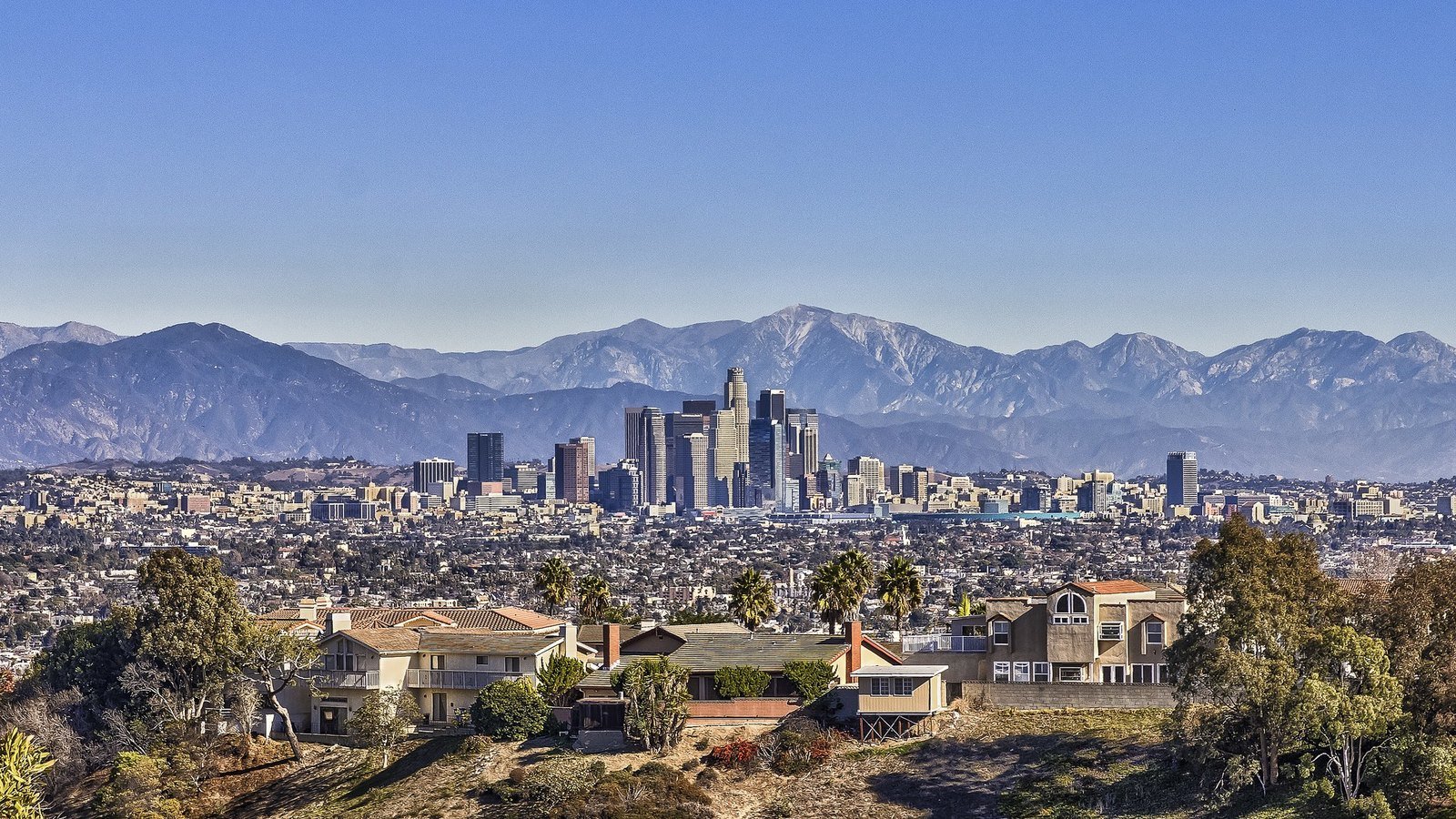 Ph.D. in Environment and Sustainability
Our Environment and Sustainability Ph.D. equips students with diverse perspectives to develop profound new ideas, knowledge and approaches to the most important concerns facing people and the planet. The program provides training to develop deep understandings of the structures of current environment and sustainability issues today and to develop analytical research to address them. This requires learning in multiple disciplines and how they, together, can better provide greater knowledge to bear to the social, environmental, political, scientific and economic factors creating the situation we face today. Our goal is to prepare students for a range of careers in academia, as well as public and private sectors.
Climate Strategies
Talking solutions with Marilyn Raphael, director of UCLA's Institute of the Environment and Sustainability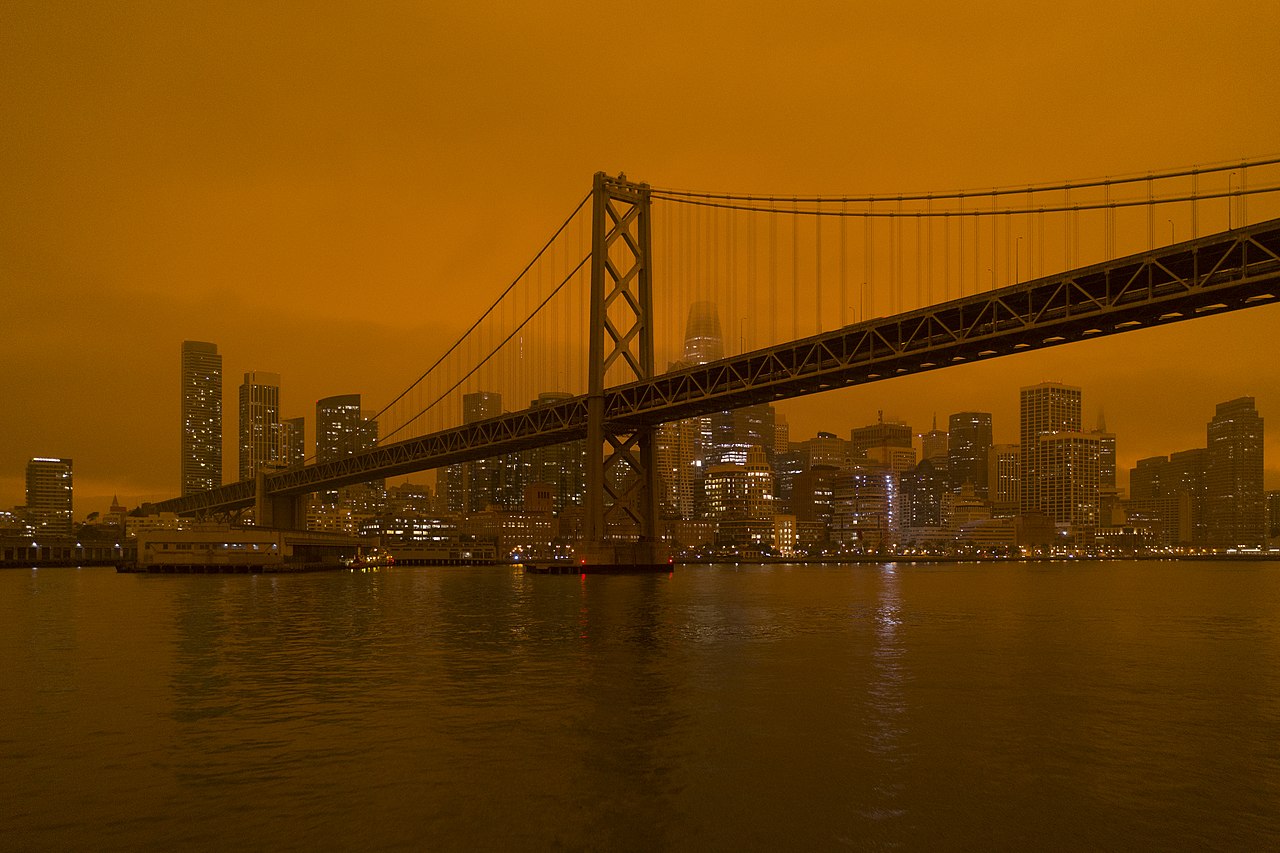 Dangerous combination of extreme heat and smoke affected 16.5 million Californians
"as a passionate environmentalist and social justice organizer, students with diverse views helped me value mainstream and economically-framed solutions".
​​Cassie Gardener-Manjikian
Take the next step
How to Apply Learn more
Earth Sciences
Diversity and Inclusion
Programs of Study
Honors in Major
Senior Capstone
Randolph W. Chapman Colloquium
Faculty & Staff Directory
Affiliate Faculty
Current Graduate Students
Emeritus Faculty
Atmosphere & Climate
Geochemistry
Geology & Geophysics
Oceanography
Ocean Mapping
Collaborating Research Centers
Instrumentation and Facilities
Recent Graduate Thesis Topics
Related Earth Sciences Links
Follow Us on Facebook
P: (603) 862-1718 E: [email protected]
Earth & Environmental Science (Ph.D.)
The Doctor of Philosophy degree in Earth and Environmental Sciences (NRESS)  is offered through the interdisciplinary Natural Resources and Earth System Science program . This program offers students interested in Earth sciences (e.g. geology, geophysics, hydrology, climate science, or geochemical systems) an opportunity to pursue a Ph.D. degree that is tailored to their interests.  For more infomation, please contact Wendy Rose, Educational Program Coordinator, James Hall room 202, 603- 862-3933 , [email protected] . 
WHY PURSUE A PH.D. IN Earth and Environmental Sciences  UNH?
The Natural Resources and Earth Systems Science (NRESS) Ph.D. in Earth Systems and Environmental Science (ESSEES) is an interdepartmental program that draws on the university's strengths in environmental and earth sciences, life sciences, social sciences, and ethical and policy studies to increase our understanding of environmental and natural resource challenges and solutions at the local, regional and global scale. Areas of study include, but are not limited to, ecosystem science, biogeochemical cycling, geochemical systems, atmospheric science, environmental philosophy, forestry, geologic science, hydrology, marine science, oceanography, social science, environmental policy and ethics, environmental education, and multidisciplinary natural resources management.
Program Highlights
The Ph.D. in Earth and Environmental Sciences (EES) focuses on problems dealing with the physical, chemical, and/or biological processes that affect earth and environmental systems. Students receiving the Ph.D. degree in EES will typically have a bachelor's and/or master's degree in biology, ecology, environmental science, geology, hydrology, or microbiology.
Potential Career Areas
College or university faculty
Principal Investigator in government agencies
Research Scientist for nongovernmental environmental organizations
Policy Advisor for governmental agencies and NGOs
Request Information
Contact Information
Curriculum & Requirements
Program description.
The graduate program in Natural Resources and Earth Systems Science (NRESS) is an interdepartmental program offering the Ph.D. degree for interdisciplinary work in areas related to the understanding and management of the environment in the broadest context. Areas of study include, but are not limited to, ecosystem science, biogeochemical cycling, geochemical systems, atmospheric science, environmental philosophy, forestry, geologic science, hydrology, marine science, oceanography, social science, environmental policy and ethics, environmental education, and multidisciplinary natural resources management.
Earth and Environmental Sciences (EES)
The NRESS Ph.D. in Earth and Environmental Sciences (EES) focuses on problems dealing with the physical, chemical, and/or biological processes that affect earth and environmental systems. Students receiving the Ph.D. degree in EES will typically have a bachelor's and/or master's degree in biology, ecology, environmental science, geology, hydrology, or microbiology.
Requirements for the Program
Degree requirements.
The requirements of the doctoral program are flexible to accommodate the diverse interests and needs of students. All students in the NRESS program must meet the requirements listed below.
Committees and Coursework
The Ph.D. guidance and dissertation committees must consist of at least five members. The chair must be a member of the NRESS faculty . Three of the five members (including the chair) must be NRESS faculty, and committee members must be from more than one academic department. Students are strongly encouraged to include at least one off-campus member. Off-campus committee members must hold a doctoral (or terminal) degree and be approved by the student's adviser, the NRESS Program, and the Graduate School dean. Students should select the guidance committee in a timely manner, within one year for full-time students and two years for part-time students.
Core Area Course Requirements
All students will take one course in each of four core areas while enrolled in the program: natural sciences, ethics/policy/law, methods, and seminar. Students are also required to take NRES 997, Interdisciplinary Research in Natural Resources and Earth and Environmental Sciences, preferably within the first year of enrollment. Any course used to satisfy the natural sciences, ethics/policy/law, and methods core areas must be a classroom course of at least 3 credits. The seminar course must be interactive and must be at least 1 credit. Independent study courses may not be used to satisfy core requirements. Students must complete a Preliminary Coursework Approval Form, which lists the student's planned coursework, within one year for full-time students and two years for part-time students. A Final Course Approval Form, with signatures from the adviser, committee members, and the NRESS program chair is submitted once the coursework is completed.
Students Entering the Program without a Master's Degree
Students entering the program without a master's degree are expected to complete a minimum of 36 credit hours. There is not a specific credit requirement beyond the required four core courses and NRES 997 for students who have completed a M.S. or M.A. degree in a related field. Students enter the NRESS program with diverse backgrounds and preparation in their desired area of study. Therefore, final credit requirements are determined by the guidance committee and may include additional coursework necessary to enhance the student's selected field of study and/or correct any deficiencies in the student's previous program. Students may apply a maximum of 12 credits of independent study and/or seminar courses to their total course requirement.
Transfer Credits
Graduate-level courses taken prior to admission may be transferred into the program and applied to the total only if they were not taken while matriculated in another degree program, as per Graduate School policy. These courses may not be used to meet the core course requirements. Transfer of credits must be approved by the adviser, the guidance committee, and the Graduate School.
Language Proficiency
Language proficiency may be required at the discretion of the student's adviser/committee. If required, a student will need to show proficiency in one foreign language or one computer language.
Examinations
Each student is required to pass three examinations, each of which has both a written and oral component. Additional preliminary examinations may be administered before the three required exams as the committee deems necessary. Performance on such an exam will determine areas where the student needs additional coursework or could result in the student's removal from the program.
Comprehensive exam (sometimes referred to as the qualifying exam) : The student must prepare an extensive written answer to one question from each committee member that covers the basic concepts and factual material deemed essential for the student's program. Three weeks are allowed for completion of the exam during which time students are expected to work solely on their answers.  Answers are expected to be anywhere from 10 – 20 pages per question with extensive literature citations. Completed written answers are submitted to the adviser who then distributes copies to the other committee members for review.  Approximately 1 – 2 weeks are allowed for the committee to read the answers, after which time the student gives an oral presentation to the committee. Following the presentation, committee members will ask for clarification of the student's answers, if necessary.  The committee may require a student to repeat part, or all, of the comprehensive exam if the student's performance is deemed unsatisfactory. This exam should be taken within three years of initiation of graduate study in the program.
Proposal exam: The student must present to the committee a written proposal on the dissertation research topic. Once the proposal is written, the student will complete a public oral presentation of the proposed research, followed by an oral examination by the committee.
Final exam: The student must complete a written Ph.D. dissertation prior to the final exam. Once written, the student is required to complete an oral defense of the dissertation, which will include both a public presentation and oral examination by the committee.
A student may be required to take additional courses following either the comprehensive or proposal exam, or may be removed from the program following failure of any of the required exams. Students are advanced to candidacy after successfully completing the comprehensive exam, proposal exam, and all coursework required by the guidance committee as summarized on the Coursework Approval Form.
Application Requirements & Deadlines
Applications must be completed by the following deadlines in order to be reviewed for admission:
Fall : May 15 (recommended); August 1 (final; timely processing of applications not guaranteed for late submissions)
Spring : October 15 (recommended); January 1 (final; timely processing of applications not guaranteed for late submissions)
Summer : N/A
Special : N/A
Application fee : $65
Campus : Durham
New England Regional : MA
Accelerated Masters Eligible : No
New Hampshire Residents
Students claiming in-state residency must also submit a Proof of Residence Form . This form is not required to complete your application, but you will need to submit it after you are offered admission or you will not be able to register for classes.
Transcripts
If you attended UNH or Granite State College (GSC) after September 1, 1991, and have indicated so on your online application, we will retrieve your transcript internally; this includes UNH-Durham, UNH-Manchester, UNH Non-Degree work and GSC. 
If you did not attend UNH, or attended prior to September 1, 1991, then you must upload a copy (PDF) of your transcript in the application form. International transcripts must be translated into English.
If admitted , you must then request an official transcript be sent directly to our office from the Registrar's Office of each college/university attended. We accept transcripts both electronically and in hard copy:
Electronic Transcripts : Please have your institution send the transcript directly to [email protected] . Please note that we can only accept copies sent directly from the institution.
Paper Transcripts : Please send hard copies of transcripts to: UNH Graduate School, Thompson Hall- 105 Main Street, Durham, NH 03824. You may request transcripts be sent to us directly from the institution or you may send them yourself as long as they remain sealed in the original university envelope.
Transcripts from all previous post-secondary institutions must be submitted and applicants must disclose any previous academic or disciplinary sanctions that resulted in their temporary or permanent separation from a previous post-secondary institution. If it is found that previous academic or disciplinary separations were not disclosed, applicants may face denial and admitted students may face dismissal from their academic program.
Letters of recommendation: 3 required
Recommendation letters submitted by relatives or friends, as well as letters older than one year, will not be accepted.
Personal Statement/Essay Questions
A clear, concise statement of the applicant's relevant past experiences including academics, research, and/or work experience. The statement should also include an expression of interests and an explanation of the student's goals in pursuing a doctoral degree. Applicants must identify in the application personal statement an NRESS PhD Program Faculty member willing to serve as their graduate advisor.
Statements must be included with your submitted application.
Additional Department Requirements
Applicants must secure a faculty member from the current list of NRESS faculty who will agree to serve as advisor and potentially provide funding for the student's doctoral studies. Applicants should visit the NRESS program website and review the list of faculty in their area of interest. The applicant should contact potential faculty advisors to discuss their interests to determine if the faculty member(s) would be willing to serve as the student's advisor before applying to the program.
Important Notes
All applicants are encouraged to contact programs directly to discuss program-specific application questions.
International Applicants
Prospective international students are required to submit TOEFL, IELTS, or equivalent examination scores. English Language Exams may be waived if English is your first language. If you wish to request a waiver, then please visit our Test Scores webpage for more information.
Explore Program Details
Faculty directory.
Rosemarie Came
Sophie Coulson
J. Matthew Davis
John Hughes Clarke
Joel Johnson
Robert Letscher
Joseph Licciardi
Anne Lightbody
Thomas Lippmann
Larry Mayer
David Mosher
Ruth Varner
APPLICATION INFORMATION
Applicants to the NRESS Ph.D. Program come from a wide range of undergraduate majors. Individuals are considered based on the quality of their work and its relevance to the particular area of study they wish to pursue.
CHECKLISTS & FORMS
NRESS PROGRAM INFORMATION AND FORMS FOR NRESS STUDENT
ABOUT NRESS STUDENTS
Meet NRESS Students Students currently enrolled in the NRESS Ph.D. program number nearly sixty-five, making NRESS the largest Ph.D. program at UNH. MEET THE NRESS STUDENTS
NRESS Student Network The NRESS Student Network aims to foster community across the highly interdisciplinary NRESS student body.  The Student Network coordinates professional and career development activities, as well as provides student support, guidance, and mentoring. NRESS STUDENT NETWORK
take the next step