Peter A Allard School of Law
Audience selector.
Current Students
Future Students
Faculty & Staff

Advancing global legal research and scholarship
Learn how to apply
Doctor of Philosophy in Law
The PhD is a research-intensive degree that prepares graduates for opportunities in law teaching, legal research, policy development, public and governmental service, and the practice of law. 
Learn more about the degree requirements.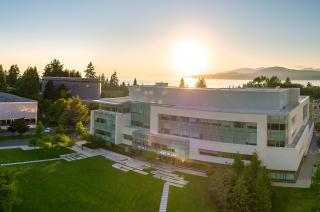 Tuition, Fees & Funding
Tuition fees and scholarship & bursary information to help you plan your finances.
Program Eligibility
Minimum education, credentials and English language requirements.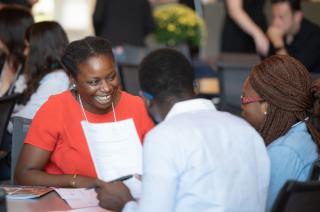 How to Apply
Application deadlines and everything you need to know to apply.
Frequently Asked Questions
Review some of our commonly asked questions.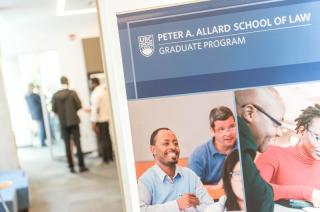 Still have questions? Our graduate admissions team is here to help.
Here's What Our Students Have To Say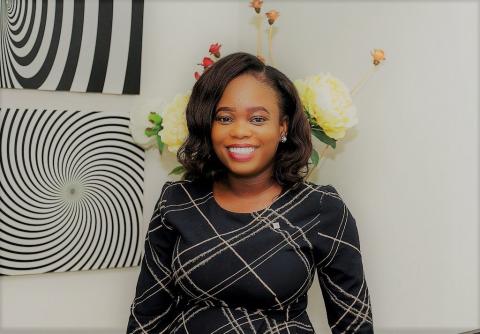 "I chose Allard Law because it's one of the best law schools in Canada and UBC is consistently recognized as a world-class research intensive university. I had a rich experience during my Masters' program here at Allard, so I was really happy and excited to progress my studies at the Ph.D. level. I'm confident that the PhD program will go a long way in helping me develop expertise in my chosen field of corporate governance and anti-corruption law and I look forward to more rewarding experiences during my time here.  
Law and Philosophy
The philosophical underpinnings and implications of law have been a central concern for as long as there has been law. Ultimately, law is a system of rules to regulate society, and the goodness or badness of any rule must be judged by its success in promoting a more just society.
Not surprisingly, then, what justice requires in a given sphere of activity and what set of rules will best achieve it are foundational questions in virtually every area of law—questions answered by scholars exploring the intersection of law and philosophy. In the past century, legal philosophers have made major contributions in areas as diverse as the justification for criminal punishment; the meaning of consent in private contracts; the moral basis of private property rights; distributive justice in tax regimes, the welfare state, eminent domain and allocation of citizenship rights; a rights-based versus welfarist account of the tort system; the state's right to regulate family relationships; the justness of preventive war; the moral basis of legislation; intergenerational justice in environmental law; biomedical ethics; and the values of free speech and democracy in campaign finance reform.
The opportunities to open up new legal questions to philosophical inquiry, as well as shed new light on old questions, are virtually limitless. In many cases, this work requires thorough grounding in both legal institutions and philosophy—and Stanford's JD/PhD program in law and philosophy is designed to provide that foundation. Although the program may be most relevant to aspiring academics, anyone hoping to work in policy positions in fields such as biomedical ethics and environmental ethics or even tax may find this joint degree useful.
Course Requirements
As many as 54 quarter units of approved courses may be counted toward both degrees. No more than 31 quarter units of courses that originate outside the law school may count toward the law degree.
The maximum number of law school credits that may be counted toward the PhD in philosophy is the greater of: (i) 12 quarter units; or (ii) the maximum number of units from courses outside the department that PhD candidates in philosophy are permitted to count toward their degree under general departmental guidelines or in the case of a particular student's individual program.
Stanford Philosophy Department
Note to applicants:  The Knight-Hennessy Scholars program awards full funding to Stanford graduate students from all disciplines, with additional opportunities for leadership training and collaboration across fields. Joint Degree applicants are encouraged to apply to the  Knight – Hennessy Scholars Program.  Please be aware that the Knight-Hennessy Scholars applications are due in early Autumn one year prior to enrollment. View dates and deadlines: knight-hennessy.stanford.edu/dates-and-deadlines .
Ralph Richard Banks
Jackson Eli Reynolds Professor of Law
Faculty Director of the Stanford Center for Racial Justice
Joshua Cohen
Marta Sutton Weeks Professor of Ethics in Society
Professor of Political Science, Philosophy and Law, Emeritus
Richard Thompson Ford
George E. Osborne Professor of Law
Barbara Fried
William W. and Gertrude H. Saunders Professor of Law, Emerita
Henry T. Greely
Deane F. and Kate Edelman Johnson Professor of Law
Director, Center for Law and the Biosciences
Professor, by courtesy, Genetics
Chair, Steering Committee of the Center for Biomedical Ethics
Director, Stanford Program in Neuroscience and Society
Mark G. Kelman
James C. Gaither Professor of Law
Deborah L. Rhode
Ernest W. McFarland Professor of Law
Director, Center on the Legal Profession
Norman W. Spaulding
Nelson Bowman Sweitzer and Marie B. Sweitzer Professor of Law
Barton Thompson
Robert E. Paradise Professor of Natural Resources Law
Senior Fellow, Woods Institute for the Environment
Professor, Doerr School of Sustainability
Allen S. Weiner
Senior Lecturer in Law
Director, Stanford Program in International and Comparative Law
Director, Stanford Humanitarian Program
Director, Stanford Center on International Conflict and Negotiation
Robert Weisberg
Interim Dean
Edwin E. Huddleson, Jr. Professor of Law
Faculty Co-Director, Stanford Criminal Justice Center
Associate Dean for Curriculum
JD/MA and JD/PhD Philosophy
Department of Philosophy The JD/PhD Program is designed to train the next generation of legal philosophers, who will teach legal and political philosophy in law schools, philosophy departments, departments of government, specialized graduate and undergraduate jurisprudence programs, and legal studies departments. The JD/MA is available on an ad hoc basis with permission of the Graduate Program in Philosophy and can be completed in the three years that the student matriculates at Penn Carey Law.
Degree Requirements
JD/MBA (4 Year)
JD/MBE Bioethics
JD/MSSP Social Policy
JD/MS Nonprofit Leadership
JD/MSEd Education Policy
JD/MSEd Higher Education
JD/MA or MS Criminology
JD/MD Doctor of Medicine
JD/MSE Engineering
JD/MCP City & Regional Planning
JD/MPH Master of Public Health
JD/AM Islamic Studies
JD/PhD Legal Studies and Business Ethics
JD/PhD Anthropology
JD/PhD Communications
JD/PhD Psychology
Certificates
Legal Practice Skills
Clinics & Externships
Academic Support Program
International Affairs
Future of the Profession Initiative
Legal Education Programs
Executive Education
Academic Calendar
Learning Outcomes
Advocacy Competitions
About the JD/PhD Philosophy
Led by the University of Pennsylvania Carey Law School and the University of Pennsylvania Philosophy department, the JD/PhD Program is designed to train the next generation of legal philosophers. This program is designed for those who will teach legal and political philosophy in law schools, philosophy departments, departments of government, specialized graduate and undergraduate jurisprudence programs, and legal studies departments.
Students in this program have the opportunity to earn a combined JD/PhD in a condensed time frame while complementing their studies in each field with knowledge and research in the other.
Program Course Overview
Students can earn both degrees in six years. The Law School gives credit for up to four approved courses in the Department of Philosophy toward the JD (more if the courses are cross-listed with the Law School courses). The Philosophy Department requires that students complete all PhD coursework, which may include several courses from the Law School curriculum.
Most often, students spend their first two years in the Department of Philosophy and their third year at the Law School completing the traditional 1L curriculum. The next two years are spent in combined coursework in the two departments, followed by dissertation writing. On occasion, for the exceptional candidate, some other arrangement of coursework may be possible.
How to Apply
Students must apply and gain admission separately to each department. Applications to the Department of Philosophy are welcomed contemporaneously with the Law School application and vice versa.
For more information, admitted or current JD students should contact Amanda S. Aronoff. Applicants or prospective applicants to the Law School should contact [email protected] .
Interested in other humanities focused joint degrees?
JD/PhD American Legal History
JD/MA International Studies
DPhil in Law
Entry requirements
Funding and Costs
College preference
About the course
The Doctor of Philosophy (DPhil) is the most prestigious of the Law Faculty's research degrees. It entails writing a thesis over a period of three, or at most four years (six to eight years for part-time students). 
All students will be admitted to Probationer Research Student (PRS) status in the first instance, and all students except those who have previously completed the faculty's MPhil in Law programme will undertake a course in legal research methods during the first year as a full-time student or in the first two years as a part-time student. This provides training in legal research methodology, but it will also expose you to the diversity of and intellectual challenges involved in legal scholarship and serves as a forum of peers in which you can discuss the methodological challenges involved in your own research. The course comprises seven compulsory two-hour seminars during Michaelmas term while in Hilary term, students must attend eight hours of seminars from a wider range of options, including seminars offered by other social sciences departments and the faculty's Centres for Criminology and Socio-Legal Studies. Students must also attend the course conference at the start of Trinity term.
The Faculty can provide supervision for a wide range of different topics and a  list of completed doctorates gives a general sense of the breadth and depth of the research undertaken by its students.
A typical week for a student during their first two terms will involve attendance at a legal research training methodology class and perhaps participating in a discussion group (of which there are over 30) or auditing a BCL seminar that relates to their own research topic; apart from which they will be spending their time engaged in their own research. You will also meet with supervisors to discuss your work as explained in the supervision section below. After the third term (providing you transfer to full DPhil status) you may undertake fieldwork and research trips, depending on the nature of your research topics, and there may be opportunities to undertake paid research assistance or to teach undergraduate students.
If you are a part-time student, you will be required to be physically present in Oxford for a minimum of 30 days per year, normally coinciding with the full terms of the academic year, to be arranged with the agreement of your supervisor. You should expect to meet with your supervisor (either in person or, where available, online) up to nine times throughout the academic year, and in the first two terms, you will be required to undertake the legal research training methodology course (either in person or, where available, online).
Supervision
The allocation of graduate supervision for this course is the responsibility of the Law Faculty and it is not always possible to accommodate the preferences of incoming graduate students to work with a particular member of staff. Under exceptional circumstances a supervisor may be found outside the Law Faculty.
On admission as a research student, you will be assigned a supervisor with whom you should meet regularly to discuss your work and provide feedback and advice.  Students generally meet their supervisors nine times per year. For the DPhil, there is likely to be a greater concentration of meetings during the first two terms, while you are in the process of defining your research topic, and in the final stages leading up to submission of the completed thesis.
All students will be initially admitted to the status of Probationer Research Student (PRS). Within a maximum of four terms as a full-time PRS student (eight terms as a part-time PRS student), you will be expected to apply for, and achieve, transfer of status from Probationer Research Student to DPhil status by submitting a research outline and a substantial piece of written work. These are assessed by two members of the Law Faculty, who will also interview you about your work. This application is normally made by the third term for full-time students (sixth term for part-time students). A similar exercise then takes place between your sixth and ninth terms (twelfth and fifteenth terms for the part-time pathway) when you will apply for Confirmation of DPhil status.
After three or at most four years (no later than eight years for the part-time pathway), your thesis will be read by two examiners, who conduct an in-depth oral examination known as a viva voce. The thesis must make a significant and substantial contribution to its field. On the basis of the examiners' report, you will either be awarded the DPhil (which may be subject to major or minor corrections) or referred back to make revisions to the thesis.
Graduate destinations
DPhil students will pursue a range of career paths after completion of the doctorate. Many will take up academic posts, or pursue postdoctoral research of one sort or another. Some will enter legal practice as solicitors, barristers, advocates, and judges; others will become legal advisors advising government departments, non-governmental organisations and private companies.
The University of Oxford has an excellent careers service with which the department has close ties. The Careers Service organises a number of events of specific interest to students wishing to pursue a career in law, and offers one-to-one advice from members of staff with knowledge and experience specific to the legal sector.
The Law Faculty has an extensive network of relationships within the legal profession and each year offers a number of talks and events run by law firms and barristers' chambers.
Changes to this course and your supervision
The University will seek to deliver this course in accordance with the description set out in this course page. However, there may be situations in which it is desirable or necessary for the University to make changes in course provision, either before or after registration. The safety of students, staff and visitors is paramount and major changes to delivery or services may have to be made in circumstances of a pandemic, epidemic or local health emergency. In addition, in certain circumstances, for example due to visa difficulties or because the health needs of students cannot be met, it may be necessary to make adjustments to course requirements for international study.
Where possible your academic supervisor will not change for the duration of your course. However, it may be necessary to assign a new academic supervisor during the course of study or before registration for reasons which might include illness, sabbatical leave, parental leave or change in employment.
For further information please see our page on changes to courses and the provisions of the student contract regarding changes to courses.
Entry requirements for entry in 2024-25
Proven and potential academic excellence, degree-level qualifications.
As a minimum, applicants should hold or be predicted to achieve the following UK qualifications or their equivalent:
a first-class undergraduate degree with honours in law. Exceptionally, students with first-class honours in other subjects may be considered if the subject is relevant to the proposed area of research.
In the absence of an undergraduate degree in law, candidates may be admitted with a postgraduate diploma or master's qualification in law at distinction level.
Most students admitted to the programme have a previous master's qualification but this is not a formal requirement.
For applicants with a degree from the USA, the minimum GPA sought is 3.7 out of 4.0.
If your degree is not from the UK or another country specified above, visit our International Qualifications page for guidance on the qualifications and grades that would usually be considered to meet the University's minimum entry requirements.
GRE General Test scores
No Graduate Record Examination (GRE) or GMAT scores are sought.
Other qualifications, evidence of excellence and relevant experience
Part-time applicants will also be expected to show evidence of the ability to commit time to study and, if applicable, an employer's commitment to make time available to study, to complete coursework, and attend course and University events and modules. Where appropriate, evidence should also be provided of permission to use employers' data in the proposed research project.
Publications are not expected. They may, in certain circumstances, advantage an application but it is appreciated that the opportunity to publish may vary considerably depending on factors such as the stage the student has reached in their graduate career and the structure of the course(s) they have studied. Consequently, a lack of publications will not be assessed negatively.
English language proficiency
This course requires proficiency in English at the University's higher level . If your first language is not English, you may need to provide evidence that you meet this requirement. The minimum scores required to meet the University's higher level are detailed in the table below.
*Previously known as the Cambridge Certificate of Advanced English or Cambridge English: Advanced (CAE) † Previously known as the Cambridge Certificate of Proficiency in English or Cambridge English: Proficiency (CPE)
Your test must have been taken no more than two years before the start date of your course. Our Application Guide provides further information about the English language test requirement .
Declaring extenuating circumstances
If your ability to meet the entry requirements has been affected by the COVID-19 pandemic (eg you were awarded an unclassified/ungraded degree) or any other exceptional personal circumstance (eg other illness or bereavement), please refer to the guidance on extenuating circumstances in the Application Guide for information about how to declare this so that your application can be considered appropriately.
You will need to register three referees who can give an informed view of your academic ability and suitability for the course. The  How to apply  section of this page provides details of the types of reference that are required in support of your application for this course and how these will be assessed.
Supporting documents
You will be required to supply supporting documents with your application. The  How to apply  section of this page provides details of the supporting documents that are required as part of your application for this course and how these will be assessed.
Performance at interview
Interviews are not normally held as part of the admissions process.
How your application is assessed
Your application will be assessed purely on your proven and potential academic excellence and other entry requirements published under that heading.
References and supporting documents submitted as part of your application, and your performance at interview (if interviews are held) will be considered as part of the assessment process. Whether or not you have secured funding will not be taken into consideration when your application is assessed.
An overview of the shortlisting and selection process is provided below. Our ' After you apply ' pages provide more information about how applications are assessed .
Shortlisting and selection
Students are considered for shortlisting and selected for admission without regard to age, disability, gender reassignment, marital or civil partnership status, pregnancy and maternity, race (including colour, nationality and ethnic or national origins), religion or belief (including lack of belief), sex, sexual orientation, as well as other relevant circumstances including parental or caring responsibilities or social background. However, please note the following:
socio-economic information may be taken into account in the selection of applicants and award of scholarships for courses that are part of the University's pilot selection procedure and for scholarships aimed at under-represented groups ;
country of ordinary residence may be taken into account in the awarding of certain scholarships; and
protected characteristics may be taken into account during shortlisting for interview or the award of scholarships where the University has approved a positive action case under the Equality Act 2010.
Processing your data for shortlisting and selection
Information about processing special category data for the purposes of positive action and using your data to assess your eligibility for funding , can be found in our Postgraduate Applicant Privacy Policy.
Admissions panels and assessors
All recommendations to admit a student involve the judgement of at least two members of the academic staff with relevant experience and expertise, and must also be approved by the Director of Graduate Studies or Admissions Committee (or equivalent within the department).
Admissions panels or committees will always include at least one member of academic staff who has undertaken appropriate training.
Other factors governing whether places can be offered
The following factors will also govern whether candidates can be offered places:
the ability of the University to provide the appropriate supervision for your studies, as outlined under the 'Supervision' heading in the About section of this page;
the ability of the University to provide appropriate support for your studies (eg through the provision of facilities, resources, teaching and/or research opportunities); and
minimum and maximum limits to the numbers of students who may be admitted to the University's taught and research programmes.
Offer conditions for successful applications
If you receive an offer of a place at Oxford, your offer will outline any conditions that you need to satisfy and any actions you need to take, together with any associated deadlines. These may include academic conditions, such as achieving a specific final grade in your current degree course. These conditions will usually depend on your individual academic circumstances and may vary between applicants. Our ' After you apply ' pages provide more information about offers and conditions .
In addition to any academic conditions which are set, you will also be required to meet the following requirements:
Financial Declaration
If you are offered a place, you will be required to complete a Financial Declaration in order to meet your financial condition of admission.
Disclosure of criminal convictions
In accordance with the University's obligations towards students and staff, we will ask you to declare any relevant, unspent criminal convictions before you can take up a place at Oxford.
The Law Faculty is fortunate to have outstanding library facilities provided by the Bodleian Law Library. As part of the Bodleian, the Law Library shares in all the advantages of being part of the largest university library in the country, including the receipt, under legal deposit legislation, of legal material published in the UK and Ireland. 
The Law Library offers the vast majority of its holdings - some 550,000 items - on open shelves across four floors. Selected low-use material is housed in a book storage facility and is retrievable within half a day. The library serves a large community of graduate readers and academics in their research requirements. The strength of the collection lies in the depth of its UK holdings, combined with extensive holdings for European and Commonwealth jurisdictions. In addition the library holds materials relating to international law, Roman law, and jurisprudence. To complement the paper collection, the Law Library provides a wide range of online legal resources. The Bodleian's collection of Official Papers is also housed in the Law Library.
The library has 40 reader workstations, which provide access to the internet, legal databases, Microsoft Office applications and Endnote. There is a Graduate Reading Room, a large seminar room, two IT rooms and three small 'discussion rooms' for private study or group work. The wireless network extends throughout the library. The law librarians offer a range of classes and one-to-one sessions to support the specific research needs of graduate students.
Oxford's Faculty of Law, one of the largest in the UK, offers you the opportunity to study alongside some of the best law graduates of your generation, under the direct supervision of some of the world's leading legal scholars.
Oxford's reputation for master's-level legal education has few equals. All of the courses on offer involve intensive work to a very high academic standard, and the BCL and MJur are exceptional in their use of tutorials as a principal means of course delivery. Both of these programmes offer an extensive variety of options and the opportunity to specialise in certain fields or to select a diverse combination of courses. For those with more specialist interests, the faculty also offers the MSc in Law and Finance, the MSc in Criminology and Criminal Justice, the MSc in Taxation, and the Postgraduate Diploma in Intellectual Property Law and Practice, the MSc in Intellectual Property, and the MSc in International Human Rights Law (formerly known as the MSt in International Human Rights Law and offered by the Department of Continuing Education).
For its research students, the faculty offers a wider range of legal and interdisciplinary specialisms corresponding to the diverse interests of faculty members. For many research students the ultimate goal will be a DPhil, the Oxford term for a doctoral qualification, but the faculty also offers a one-year MPhil course which can either be taken in its own right or as a route into the DPhil. As a research student, you can expect to work closely with a specialist supervisor who will help you develop your ideas and pursue your thesis to a successful conclusion.
Research students play a central role in the intellectual life of the faculty, collaborating in numerous discussion groups and colloquia and participating in many BCL, MJur and MSc course seminars.
Centre for Criminology Pursuing an innovative programme of criminological research and delivering high quality education.
The Centre for Criminology is an independent unit of the University's Faculty of Law. The centre is dedicated to pursuing an innovative programme of criminological research and to delivering high-quality graduate education in criminology. It has a vibrant programme of research, aimed principally at fostering and developing clusters of research activity around seven substantive areas:
security, rights and justice
penal culture, policy and practice
politics, legitimacy and criminal justice
crime and the family
psychology, criminal justice and law
victims and victimisation
criminal justice, citizenship and migration.
Members of the centre are committed to:
connecting criminological work to the broader concerns of the social sciences;
thinking comparatively about crime and punishment;
bringing together sociological and normative approaches to the analysis of crime and justice; and
working at the intersections between criminology and public policy.
These approaches to the study of crime and criminal justice inform teaching and doctoral supervision in the centre. They create an intellectually stimulating and collaborative environment to pursue your study in criminology.
Centre for Socio-Legal Studies At the forefront of multidisciplinary research into the nature and role of law in society.
The Centre for Socio-Legal Studies (CSLS) brings together scholars with diverse academic backgrounds and ambitions, who pursue their own research topics and are also encouraged to collaborate widely and develop multifaceted research programmes. Researchers address fundamental questions about the nature of law, its relations with morality, religion, and justice, and its role in regulation, government and community, the nature of rules and legalistic thought, the development of laws, legal systems and legal cultures, and the social character of the rule of law.
The CSLS welcomes students who wish to pursue research in any aspect of socio-legal studies, broadly defined. The centre's staff have a range of expertise in socio-legal research and methodologies and draw on a range of cognate fields, including anthropology, jurisprudence, political science, regulation studies, economics and sociology. Supervision can be offered in most areas of social-legal studies.
The CSLS has a community of around thirteen full-time research staff and thirty-three graduate research students. Links with leading scholars in Oxford's Faculty of Law and throughout the University enhance the breadth of the centre's research and the resources made available to students.
Courses offered by the faculty
View all courses View taught courses View research courses
The University expects to be able to offer over 1,000 full or partial graduate scholarships across the collegiate University in 2024-25. You will be automatically considered for the majority of Oxford scholarships , if you fulfil the eligibility criteria and submit your graduate application by the relevant December or January deadline. Most scholarships are awarded on the basis of academic merit and/or potential.
For further details about searching for funding as a graduate student visit our dedicated Funding pages, which contain information about how to apply for Oxford scholarships requiring an additional application, details of external funding, loan schemes and other funding sources.
Please ensure that you visit individual college websites for details of any college-specific funding opportunities using the links provided on our college pages or below:
Please note that not all the colleges listed above may accept students on this course. For details of those which do, please refer to the College preference section of this page.
Further information about funding opportunities for this course can be found on the faculty's website.
Annual fees for entry in 2024-25
Full-time study.
Further details about fee status eligibility can be found on the fee status webpage.
Part-time study
Information about course fees.
Course fees are payable each year, for the duration of your fee liability (your fee liability is the length of time for which you are required to pay course fees). For courses lasting longer than one year, please be aware that fees will usually increase annually. For details, please see our guidance on changes to fees and charges .
Course fees cover your teaching as well as other academic services and facilities provided to support your studies. Unless specified in the additional information section below, course fees do not cover your accommodation, residential costs or other living costs. They also don't cover any additional costs and charges that are outlined in the additional information below.
Continuation charges
Following the period of fee liability , you may also be required to pay a University continuation charge and a college continuation charge. The University and college continuation charges are shown on the Continuation charges page.
Where can I find further information about fees?
The Fees and Funding section of this website provides further information about course fees , including information about fee status and eligibility and your length of fee liability .
Additional information
There are no compulsory elements of this course that entail additional costs beyond fees (or, after fee liability ends, continuation charges) and living costs. However, please note that, depending on your choice of research topic and the research required to complete it, you may incur additional expenses, such as travel expenses, research expenses, and field trips. You will need to meet these additional costs, although you may be able to apply for small grants from your department and/or college to help you cover some of these expenses.
Please note that you are required to attend in Oxford for a minimum of 30 days each year, and you may incur additional travel and accommodation expenses for this. Also, depending on your choice of research topic and the research required to complete it, you may incur further additional expenses, such as travel and research expenses. You will need to meet these additional costs, although you may be able to apply for grants from the Faculty or your College to help you cover some of these expenses.
Living costs
In addition to your course fees, you will need to ensure that you have adequate funds to support your living costs for the duration of your course.
For the 2024-25 academic year, the range of likely living costs for full-time study is between c. £1,345 and £1,955 for each month spent in Oxford. Full information, including a breakdown of likely living costs in Oxford for items such as food, accommodation and study costs, is available on our living costs page. The current economic climate and high national rate of inflation make it very hard to estimate potential changes to the cost of living over the next few years. When planning your finances for any future years of study in Oxford beyond 2024-25, it is suggested that you allow for potential increases in living expenses of around 5% each year – although this rate may vary depending on the national economic situation. UK inflationary increases will be kept under review and this page updated.
If you are studying part-time your living costs may vary depending on your personal circumstances but you must still ensure that you will have sufficient funding to meet these costs for the duration of your course.
Students enrolled on this course will belong to both a department/faculty and a college. Please note that 'college' and 'colleges' refers to all 43 of the University's colleges, including those designated as societies and permanent private halls (PPHs).
If you apply for a place on this course you will have the option to express a preference for one of the colleges listed below, or you can ask us to find a college for you. Before deciding, we suggest that you read our brief introduction to the college system at Oxford and our advice about expressing a college preference . For some courses, the department may have provided some additional advice below to help you decide.
The following colleges accept students for full-time study on this course:
Balliol College
Blackfriars
Brasenose College
Campion Hall
Christ Church
Corpus Christi College
Exeter College
Green Templeton College
Harris Manchester College
Hertford College
Jesus College
Keble College
Lady Margaret Hall
Linacre College
Lincoln College
Magdalen College
Mansfield College
Merton College
New College
Oriel College
Pembroke College
The Queen's College
Regent's Park College
St Anne's College
St Antony's College
St Catherine's College
St Cross College
St Edmund Hall
St Hilda's College
St Hugh's College
St John's College
St Peter's College
Somerville College
Trinity College
University College
Wadham College
Wolfson College
Worcester College
Wycliffe Hall
The following colleges accept students for part-time study on this course:
Before you apply
Our guide to getting started provides general advice on how to prepare for and start your application. Check the deadlines on this page and the information about deadlines in our Application Guide. If it's important for you to have your application considered under a particular deadline – eg under a December or January deadline in order to be considered for Oxford scholarships – we recommend that you aim to complete and submit your application at least two weeks in advance .
Application fee waivers
An application fee of £75 is payable per course application. Application fee waivers are available for the following applicants who meet the eligibility criteria:
applicants from low-income countries;
refugees and displaced persons;
UK applicants from low-income backgrounds; and
applicants who applied for our Graduate Access Programmes in the past two years and met the eligibility criteria.
You are encouraged to check whether you're eligible for an application fee waiver before you apply.
Readmission for current Oxford graduate taught students
If you're currently studying for an Oxford graduate taught course and apply to this course with no break in your studies, you may be eligible to apply to this course as a readmission applicant. The application fee will be waived for an eligible application of this type. Check whether you're eligible to apply for readmission .
Do I need to contact anyone before I apply?
You do not need to make contact with academic staff before you apply. However, it is suggested that you consult the list of research and subject groups on the Law website to check that your research interests fall within an area in which the Law Faculty has research expertise.
You may also wish to refer to the list of academic staff for details of individual Law Faculty members' research interests.
Completing your application
You should refer to the information below when completing the application form, paying attention to the specific requirements for the supporting documents .
If any document does not meet the specification, including the stipulated word count, your application may be considered incomplete and not assessed by the academic department. Expand each section to show further details.
Proposed field and title of research project
Under the 'Field and title of research project' please enter your proposed field or area of research if this is known. If the department has advertised a specific research project that you would like to be considered for, please enter the project title here instead.
You should not use this field to type out a full research proposal. You will be able to upload your research supporting materials separately if they are required (as described below).
Proposed supervisor
If known, under 'Proposed supervisor name' enter the name of the academic(s) who you would like to supervise your research. Otherwise, leave this field blank.
Referees: Three overall, academic strongly preferred
Whilst you must register three referees, the department may start the assessment of your application if two of the three references are submitted by the course deadline and your application is otherwise complete. Please note that you may still be required to ensure your third referee supplies a reference for consideration.
Academic references are strongly preferred, but a professional reference will be accepted as long as you also provide two academic references. If you are currently completing a course at Oxford, then at least one reference must be from someone who has taught you on that course.
Your references will support intellectual ability, academic achievement and motivation.
Official transcript(s)
Your transcripts should give detailed information of the individual grades received in your university-level qualifications to date. You should only upload official documents issued by your institution and any transcript not in English should be accompanied by a certified translation.
More information about the transcript requirement is available in the Application Guide.
A CV/résumé is compulsory for this course. Most applicants choose to submit a document of one to two pages highlighting their academic achievements and any relevant professional experience.
Research proposal: A maximum of 600 words
You should submit a detailed outline of your proposed research, written in English. The overall word count may exclude any bibliography or footnotes.
If possible, please ensure that the word count is clearly displayed on the document.
This will be assessed for:
the coherence of the proposal
the originality of the project
evidence of motivation for and understanding of the proposed area of study
your ability to present a reasoned case in English
the feasibility of successfully completing the project in the time available for the course.
It will be normal for your ideas subsequently to change in some ways as you investigate the evidence and develop your project. You should nevertheless make the best effort you can to demonstrate the extent of your research question, sources and method at this moment.
Written work: One essay, a maximum of 2,000 words
An academic essay or other writing sample from your most recent qualification, written in English, is required. This may be an extract from a longer piece - in such cases, the piece should be prefaced by a note which puts the work in context.
The work must be on a legal topic and written in English. The word count does not need to include any bibliography or footnotes.
This will be assessed for comprehensive understanding of the subject area; understanding of problems in the area; ability to construct and defend an argument; powers of analysis; and powers of expression.
Start or continue your application
You can start or return to an application using the relevant link below. As you complete the form, please refer to the requirements above and consult our Application Guide for advice . You'll find the answers to most common queries in our FAQs.
Application Guide Apply - Full time Apply - Part time
ADMISSION STATUS
Open to applications for entry in 2024-25
12:00 midday UK time on:
Friday 19 January 2024 Latest deadline for most Oxford scholarships Final application deadline for entry in 2024-25
*Three-year average (applications for entry in 2021-22 to 2023-24)
Further information and enquiries
This course is offered by the Faculty of Law
Course page  and FAQs on the faculty's website
Funding information from the faculty
Academic and research staff
Faculty research
Social Sciences Division
Residence requirements for full-time courses
Postgraduate applicant privacy policy
Course-related enquiries
Advice about contacting the department can be found in the How to apply section of this page
✉ [email protected] ☎ +44 (0)1865 271496
Application-process enquiries
See the application guide
Visa eligibility for part-time study
We are unable to sponsor student visas for part-time study on this course. Part-time students may be able to attend on a visitor visa for short blocks of time only (and leave after each visit) and will need to remain based outside the UK.
Secondary menu
Login to e.legal

Search form
Focus Areas
Message from the Dean
Why U of T?
A Great University
A Great City
Inclusivity and Diversity at the Faculty of Law
JD Admissions
Admissions Policies
Application Procedure
Admissions Timeline
Half-Time Program
Indigenous Applicants
Black Future Lawyers
Upper-Year Applicants
National Committee on Accreditation Applicants
Financial Aid and Fees
Admissions FAQ
Admissions Enquiries
Admissions Events
Admissions News Updates
Campus Tours
New Admits - JD Program
Graduate Admissions
Graduate Program FAQ
Graduate Program Application Deadlines
Graduate Program Fees and Financing
Employment, Accommodation and More
Executive Education
National Committee on Accreditation Options
So, You Want to Become a Lawyer
Black Future Lawyers Conference
High School Students FAQ
Law School Access Program (Free LSAT Prep)
Program Requirements
Program Opportunities
Experiential Education
Combined Programs
Financial Support for JD Education
JD Program Fees
Prizes and Awards
International Opportunities
Leadership Skills Program
Lawyers Doing Cool Things
LLM Program (Master of Laws)
Global Professional LLM
MSL Program (Master of Studies in Law)
SJD Program (Doctor of Juridical Science)
Program Requirements: Non-degree Special Students
Collaborative Programs
Graduate Program Team
See What Our Alumni Are Doing
Resources for Current Students
New Admits - Graduate Program
Course List
Course Match
Timetable: Fall 2023-2024
Timetable: Winter 2023-2024
Test & Examination Schedules
Intensive Course Schedule
First Year Mandatory Dates
Sessional Dates
Capital Markets Institute
Centre for Innovation Law and Policy
Centre for the Legal Profession
David Asper Centre for Constitutional Rights
Future of Law Lab
Downtown Legal Services
Advocates for Injured Workers
Barbra Schlifer Commemorative Clinic
David Asper Centre: Constitutional Advocacy Clinic
Health Equity and Law Clinic
International Human Rights Clinic
Aboriginal Legal Services Clinic
Investor Protection Clinic
International Human Rights Program
PBSC (Pro Bono Students Canada)
LAWS (Law in Action Within Schools)
Indigenous Initiatives Office
International Reproductive and Sexual Health Law Program
Recent Publications
Featured Faculty Books
Faculty Honours
Faculty Blog
Student scholarship
The Equity Workshop
University of Toronto Law Journal
U of T Faculty of Law Review
Canadian Business Law Journal
Critical Analysis of Law: An International & Interdisciplinary Law Review
Journal of International Law and International Relations
Middle East Law and Governance journal (MELG)
U of T Indigenous Law Journal
U of T Journal of Law and Equality
Cecil A. Wright Memorial Lecture
David B. Goodman Lecture
John LI J Edwards Lecture
Morris A. Gross Memorial Lecture
Katherine Baker Memorial Lecture
Other Lectures
Chaoulli case: resources and commentary
Khadr Case Resources Page
Lignes directrices facultatives ...
SCC Charter Case Materials
Spousal Support Advisory Guidelines
Law, Religion and Society
Animals in the Law and Humanities
Constitutional Roundtable
Critical Analysis of Law Workshop
Faculty Colloquium
Globalization, Law & Justice Workshop Series
Health Law, Policy and Ethics Seminar Series
Innovation Law and Policy Workshop
Law & Economics Workshop
Law and Humanities Workshop
Legal Theory Workshops
Osgoode Society Legal History Workshop
Tax Law and Policy Workshop Series
The Group Ownership Workshop
University of Toronto Annual Patent Colloquium
Yale-Toronto Private Law Theory Discussion Group
Decolonizing Canadian Constitutional Law
Faculty - List View
Emeritus Faculty
Chairholders
About Distinguished Visitors
Distinguished Visitor Archives
About Adjunct and Visiting Faculty
Postdoctoral Fellows
By Department
Research Associates
Academic Employment Opportunities
Academic Visitors to the University of Toronto Faculty of Law
Meet your Student Services Team
Current Students
Prospective Students
What We Offer
Upcoming Events
Frequently Asked Questions
Career Explorer: A Map for U of T Law Students
Academic Support
Alumni-Student Mentorship Program
Students with Families
LGBTQ Students at UofT Law
Mature Students
Safety on Campus
Spiritual Diversity at the Law School
Other University of Toronto Services
Accessibility Services / Accommodations
Counselling & Support Services
Health & Medical Services
Mindfulness program at the Faculty of Law
Other Wellness Resources
Self-Assessment Tools
Tips for Staying Well at Law School
Bookstore (external link)
Accessibility Services/Accommodations
Counseling and Support Services
Health and Medical Services
Aboriginal Law Society
Artists' Legal Advice Services
Asia Law Society
Black Law Students Association (BLSA)
Business Law Society
The Canadian Association of Refugee Lawyers (CARL)
Canadian Hispanic Bar Association (CHBA), U of T Chapter
The Cannabis Law Club
China Law Group
Christian Legal Fellowship
Criminal Law Students' Association (CLSA)
The Disabled Law Students' Association
Emerging Practices Law Society
Environmental Law Club
Faculty of Law Athletic Association/Intramurals
Feminist Law Students' Association
First Generation Network
French Club
Health Law Club
In Vino Veritas
Indigenous Law Students' Association
Insurance Law Society
International Commission of Jurists - U of T Chapter
International Law Society
Italian Students Society
JD/MBA Students' Association
Jewish Law Students' Association
Korean Law Students' Association (KLSA)
The Labour & Employment Law Society
Law and Politics Club
The Law Film Society
Law Follies
Law Poets Society
Legal Hackers
Legal Innovation and Technology (LIT) Group
Legal Theory Club
Litigation Association
Mock Trial Association
Muslim Law Students' Association
Out of Province Students' Association
Peer Mentorship Program
The Philosophy in Law Association
Planning and Development Law Association
Polar Law Group
Privacy and Cybersecurity Law Group
Real Estate Law Society
Runnymede Society
South Asian Law Students' Association (SALSA)
Sports and Entertainment Law Society
The Student Organised Crime Club (SOCC)
Tax Law Society
Technology and Intellectual Property Group
The Supreme Chords
Ultra Vires
University of Toronto Animal Justice
U of T Law Craft Beer Club
U of T Law Union
U of T Tabletop Gaming Club
Venture Capital Law Society
Women and the Law (Student Group)
Students' Law Society (SLS)
Graduate Law Students' Association
Student Journals
Student Participation in University and Faculty of Law Governance
Building FAQs
Special Features of the Jackman Law Building
Class of 1951
Trailblazers from the 1970s
Women in Law Through the Decades
JD First Year Class Profile
Flavelle Ceiling
Building Tour
Construction Blog
Statement of Acknowledgement of Traditional Land
Truth and Reconciliation Commission Implementation Committee
Visitor Frequently Asked Questions
Law School Buildings: Internal Maps
You are here
Director: Assistant Dean Sara Faherty ( sara.faherty@utoronto.ca )
Requirements
The Combined JD/PhD (Philosophy) Program enables students to pursue a profound investigation of the complex issues that lie at the intersection between law and philosophy.
The program allows students to complete the two degrees one year faster than if they were pursued separately. At the end of that period, the student will have completed the JD degree and reached the dissertation stage of the PhD in philosophy.
Admission to the PhD program requires either a four-year bachelor's degree or a Master's degree in philosophy, from a recognized university. A student seeking admission on the basis of a four-year bachelor's degree must have completed at least six full courses in philosophy (twelve semester courses), with minimum average grades of B+ in the applicants' overall program and A- in the philosophy courses. A student seeking admission on the basis of a master's degree in philosophy must have an average grade of at least an A- in that program.
In the first year of the program students complete all the first year courses at the Faculty of Law.
In the second and third years of the program, the Director must approve all courses* with the following minimum requirements.
Successfully complete 48** credits at the Faculty of Law AND
Successfully complete 4 half-courses in philosophy at 2 credits each AND
Satisfy the compulsory requirements of the upper years of the JD including the moot, a perspective course, and an International/Comparative/Transnational Perspective (ICT) course - see JD Degree Requirements in the Academic Handbook for details.
Courses taken during the second and third year count towards the credit requirement at the Faculty of Law.
* In order to complete the requirements of the 3 year JD program, the student must have a minimum of 48 law credits in the second and third year of the program PLUS the 4 half-courses in Philosophy. ** Students who intend to complete their JD one year later (i.e. year 4) must do a minimum of 38 law credits in years 2 and 3 and the remaining 10 law credits in year 4. This may apply to students who decide to do more philosophy graduate courses in Year 2 and Year 3 than the required four half courses.
3. In the fourth year of the program:
Students must complete qualifying year requirements in philosophy and meet the research tool requirement.
Dissertation as required by the Department of Philosophy and the School of Graduate Studies.
Note: Notwithstanding the Department of Philosophy's course selection process, students must meet the Faculty of Law course selection deadline. Students must submit their proposed course selections for years two and three of the program to the Director prior to the applicable course selection deadlines in each year and in each Faculty. Any changes must also be approved by the Director.
Back to Top
Those interested in the combined program must obtain separate admission to both the PhD program in philosophy and the JD program. The program is designed for students who are already qualified to enter the PhD in philosophy as well as the JD program, but in limited cases candidates who have completed a master's program in another discipline may be considered.
To apply to the JD Program at the Faculty of Law, see Application Procedure for the JD Program on this Web site. For more information about this combined program, contact the:
Admissions Office Faculty of Law University of Toronto 84 Queen's Park Toronto, Ontario Canada M5S 2C5 Telephone: (416) 978-3716 E-mail: admissions.law@utoronto.ca
Admission applications for the PhD program in philosophy may be obtained from:
Graduate Department of Philosophy Jackman Humanities Building 170 St. George Street, Room 410 University of Toronto Toronto, Ontario M5R 2M8 Tel: (416) 978-3312 Fax: (416) 978-8703 For more information: http://philosophy.utoronto.ca/st-george/graduate/admission/
Back to Top
Academic Programs
JD/MBA Program
JD/MA (Criminology)
JD/PhD (Criminology and Sociolegal Studies)
JD/MA (Economics)
JD/PhD (Economics)
JD/MA (English)
JD/MA (European and Russian Affairs)
JD/MGA (Master of Global Affairs)
JD/MI (Information)
JD/PhD (Political Science)
JD/MPP (Public Policy)
JD/MSW (Social Work)
JD/Certificate in Aboriginal Legal Studies
JD/Certificate in Environmental Studies
JD/Collaborative Program in Jewish Studies
JD/Certificate in Sexual Diversity and Gender Studies
Graduate Programs
Schedules and Timetables
JD Academic Handbook
Social media
Footer menu.
Financial Aid
Special Programs
Student Life
Law School Buildings
Academic Handbook
Course Calendar
Career Development Office
Welcome to the Law School
Faculty & Staff Directories
Bora Laskin Law Library
Legal Clinics
Centers & Programs
Special Lectures, Workshops, Seminars, and Conferences
Events Calendar
Faculty Directory (Photo)
Faculty Directory (List)
Staff Directory
Staff Directory (Department)
Aboriginal Law
Business Law
Constitutional Law
Criminal Law
Environmental Law
Health Law and Policy
Innovation Law
International Law and Policy
Law and Economics
Law and History
Law and Literature
Law and Philosophy
Public Interest and Diversity
Women in Law and Social Change
Accessibility
Contact the Faculty
Comments or Questions?
University of Toronto Faculty of Law
78 Queen's Park ( View Map ) Toronto, ON M5S 2C5 Tel: 416-978-0210
Doctor of Philosophy (Law)
Course summary, course information.
Law, Research
Wollongong, Innovation Campus
Course Code
4 years full-time or part-time equivalent
Admission, Key dates, and Fees
A range of admission options are available for students of all ages and academic backgrounds. The procedures governing admission are defined in UOW's Admissions Procedures , and the UOW College Admissions Policy .
For any specific advice or questions regarding an application, please contact the Future Students Team .
Most postgraduate research degrees are covered by the Federal Government's Research Training Program (RTP) . If you receive an offer with an RTP place, you do not need to pay the cost of tuition while you are studying as long as you are within your time limits for course completion.
* Session fees are for one session for the year shown. Total course tuition fees shown are indicative, and are based on normal course length and progression. These fees are subject to change from year to year. However, if you receive an offer to study at UOW, your fees will be fully confirmed at the time of your offer.
ENGLISH REQUIREMENTS
Tuition fees are reviewed annually: fees payable are dependent on the year of commencement and are subject to increase during the period of study. Overseas Health Cover: Overseas Health Cover (OSHC) must be purchased for the proposed duration of the student visa. For information regarding the OSHC fees applicable, please refer to the international fees website.
* Session fees are for one session for the year shown. Total course tuition fees shown are indicative, and are based on normal course length and progression. These fees are subject to change from year to year. The fees outlined in your Letter of Offer of Admission to the University are correct at the point of offer, but are indicative and subject to change without notice. The indicative total course tuition fee is an estimate, based on normal course length and progression and current course fees.
Admission Profile
This table shows the breakdown of the applicant background of the student group at UOW for this course. It provides data on students that commenced undergraduate study and continued study beyond the census date at UOW in 2022.
Applicant background
This table relates to all students selected on the basis of ATAR alone or ATAR in combination with adjustment factors. For more information on adjustment factors commonly available to applicants, see 'ATAR-based admission' .
ATAR profile of ATAR-based offers in 2022
More Information
For more information about UOW admission pathways, see UOW Admission Information.
Course Structure
(Current year structure - subject to change)
Why choose this course
The Doctor of Philosophy (Law) is available through either the UOW School of Law or The Australian National Centre for Ocean Resources and Security (ANCORS). The UOW School of Law currently hosts 20 HDR students and is one of Australia's leaders in postgraduate legal research, with strengths in: Criminal law Comparative law in the Asia-Pacific Human rights law International economic and business law Intersectional research into law and society Ocean resources and security Social justice Having one of the lowest ratios of students to staff of any Australian law school, it includes qualified staff from Australian and overseas universities, and from the legal profession, whose expertise covers a wide range of specialist areas of law. Graduates of our Doctoral programs are engaged in influential positions in courts, government agencies, private firms and universities throughout Australia, the Asia-Pacific, the Middle East and beyond. The Australian National Centre for Ocean Resources and Security (ANCORS) is Australia's only multidisciplinary university-based centre dedicated to research, education and training in ocean law, maritime security and natural marine resource management. ANCORS is one of UOW's 11 research strengths and is one of the primary drivers for the Sustaining Coastal and Marine Zones challenge in the University's Global Challenges program for multi-faculty interdisciplinary research. The Centre currently hosts over 30 HDR students from 16 countries, researching a broad range of topics across both disciplinary divides and the core strengths of ANCORS expertise. ANCORS research interests include: ocean law oceans policy and management maritime strategy and security fisheries governance and management marine environmental law maritime boundary delimitation public international law of shipping
You may also be interested in
Master of Work Health and Safety Doctor of Philosophy (Arts) Master of Philosophy (Arts)
Find a course
Accommodation
Admissions information
Enrolment & orientation
Online courses
Outreach & Pathways
Moving to Wollongong
Scholarships
South Western Sydney campus
UOW College Australia
Research & Innovation
Innovation & Commercial Research
Advantage SME
iAccelerate
Higher Degree Scholarships
Research Grants & Fellowships
Research Data Management
Ethics & Integrity
UOW Scholars: Find an Expert
International
Global Campus Network
Sponsorship & International Development
International News
Rankings & Ratings
Give to UOW
UOW contacts
Faculties / Schools
Research Institutes
Find an expert
Getting to UOW
Campus maps
UOW Dubai map
Our Locations
Exchange locations
Alumni Home
Alumni Stories
Update my details
Community engagement
Engagement grants
Community campus tours
Woolyungah Indigenous Centre
Current Students
Bahasa Indonesia
English (Australia)
English (Canada)
English (New Zealand)
English (Nigeria)
English (South Africa)
English (UK)
English (US)
Español (Argentina)
Español (Colombia)
Español (España)
Español (México)
Português (Brasil)
Português (Portugal)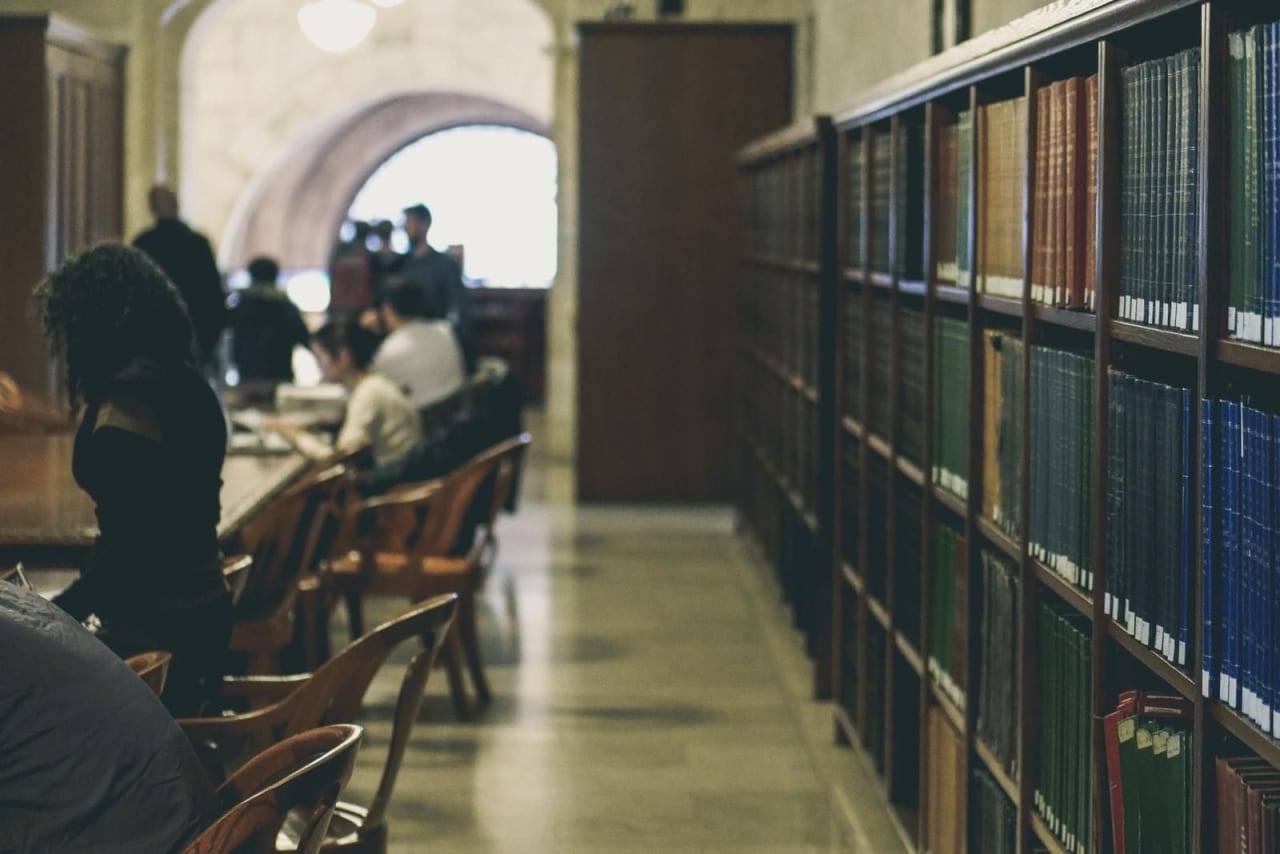 6 PhD Programs in Legal Studies 2024
Requirements for the PhD program often involve the student having already obtained a Master's degree. Additionally, a thesis or dissertation primarily consisting of original academic research must be submitted. In some countries, this work may even need to be defended in front of a panel.
Law Studies
General Law Studies
Legal Studies
Law Studies (6)
Administrative Law Studies (1)
Business Law Studies (1)
Criminal Law Studies (4)
Criminal Procedure (3)
Legal Studies (6)
International Law Studies (1)
Policy (17)
Back to main category
United Kingdom (2)
Czech Republic (0)
Doctor of Education (0)
3 years (3)
2 years (0)
Full time (6)
Part time (4)
English (4)
Spanish (2)
Russian (1)
Italian (0)
Portuguese (0)
On-Campus (5)
Distance Learning (2)
Blended (0)
Doctoral Program in Social and Legal Sciences
Universidad rey juan carlos.

Madrid, Spain
Alcorcón, Spain
Full time, Part time
The need for doctoral training for graduates in degrees related to the Social and Legal Sciences is defended both in the academic and professional fields, where the need to continue researching and advancing in knowledge, techniques and methods is confirmed, this training being doctoral the main way of training researchers.
Compare this program
Save this program
Doctorate in Legal Studies
Atlantic international university.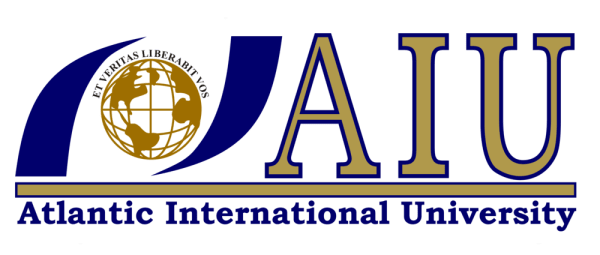 The Doctor of Legal Studies (PhD) goal is to help students understand existing legal rules and doctrines, with their underlying policy arguments, so that they can think about these arguments, prepare to present an argument and let their own voices be heard.
MPhil/PhD Law
University of lincoln.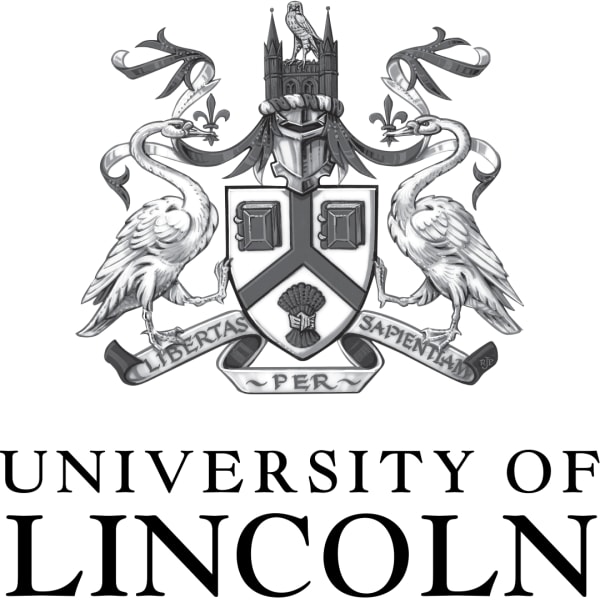 MPhil/Ph.D. students in Law are welcomed into a cross-disciplinary and collaborative academic environment in which they can conduct independent research on an area of law and legal studies to produce an extended thesis under the guidance of their supervising team.
PhD at the Institute of Advanced Legal Studies
University of london, school of advanced study.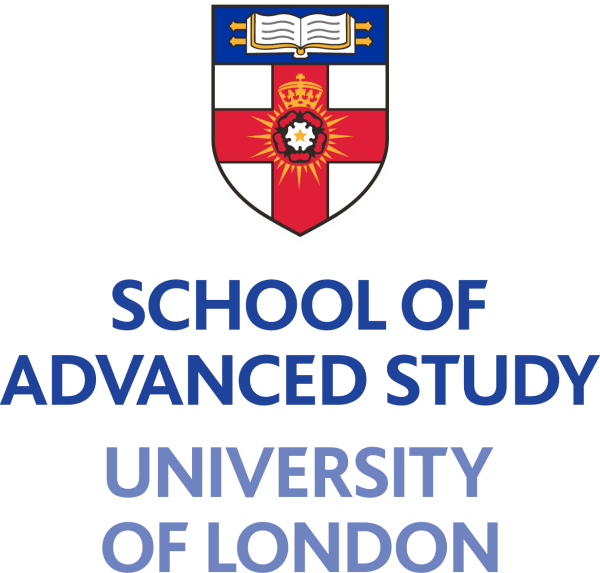 Distance Learning, On-Campus
Undertaking doctoral research allows you to develop in-depth knowledge while making a meaningful contribution to your chosen field. With guidance from our expert supervisors, you'll carry out extensive independent research culminating in a thesis of up to 100,000 words. The areas covered by the Institute's expertise cover a broad range of law, policy, and crime. 
PhD in Theoretical and Historical Legal Sciences
Peter the great st. petersburg polytechnic university.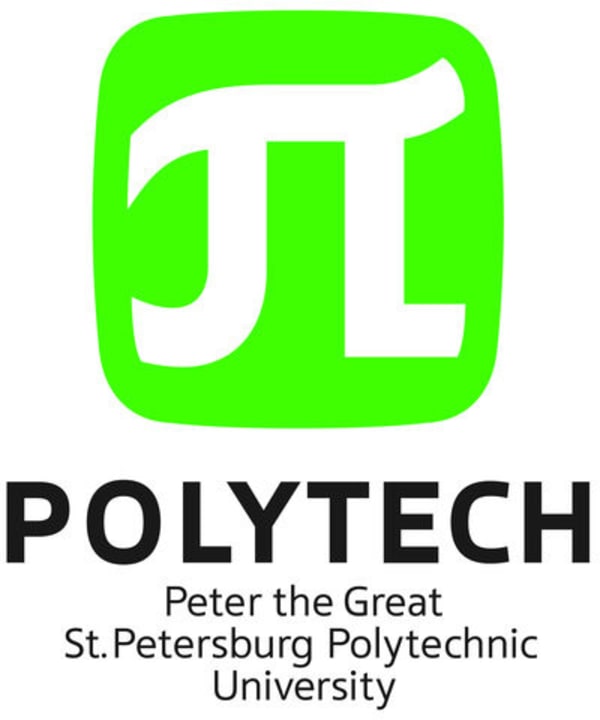 English, Russian
The scope of professional occupation of the graduates, who have completed this Ph.D. program, includes the development and implementation of legal norms, research, expert and consulting work. Types of professional activity, which the students are trained for, are the following: research activities in the field of jurisprudence; teaching activities in educational programs of higher education.
Interinstitutional PhD Program in Architecture
Universidad autonoma de aguascalientes.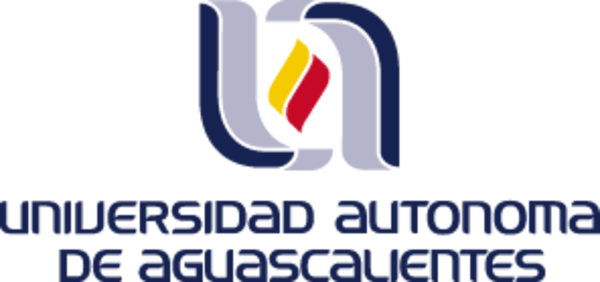 PIDA is a postgraduate course with a high academic level, recognized by the National Quality Postgraduate Program (PNPC) of the National Science and Technology Council (CONACYT) as a Consolidated Program. It arose from an alliance of Universities in the Central West Region, which, joining their resources and skills, today offer a program that meets the highest quality standards, to which its Basic Academic Nucleus, made up of twenty-seven professors-researchers with solid academic training, high level of qualification and extensive experience in the field of architecture research.
Related fields of study
The University of Chicago The Law School
Law and philosophy.
The Law School offers an extremely broad and deep program of interdisciplinary study in law and philosophy, with attention to both the major historical figures and contemporary problems. Whether you are coming to law study with an undergraduate or graduate degree in philosophy, or simply with an interest in philosophical questions without significant formal background in the field, you will find a wide array of opportunities to pursue those interests and develop your knowledge during your three years at the Law School. The Law School particularly welcomes students with philosophical interests who may be interested in careers in law teaching and legal scholarship; the Law School has long been one of the top producers of new law teachers in the U.S.
The faculty
Three full-time members of the law faculty have significant interests in law and philosophy: Brian Leiter, Martha Nussbaum, and David Strauss.
Brian Leiter is best-known for his philosophical reconstruction and defense of the jurisprudence of American Legal Realism and his exploration of the implications of the naturalistic turn in philosophy for the problems of general jurisprudence. Many of his important papers on these topics are collected in Naturalizing Jurisprudence (Oxford, 2007). He is also a leading Nietzsche scholar, with a particular interest in Nietzsche's moral philosophy, and is responsible, with his Nietzsche on Morality (Routledge, 2002), for the renewed scholarly interest in the idea that Nietzsche is a philosophical naturalist. His other published papers treat such topics as the objectivity of morality, legal positivism, religious toleration, the epistemology of evidence law, the intersection of moral and empirical psychology, and aspects of the philosophies of Marx and Foucault.. He was editor for seven years of the journal Legal Theory and is now editor, with Mr. Green, of Oxford Studies in the Philosophy of Law .
Martha C. Nussbaum has made seminal contributions to the study of ancient Greek and Roman philosophy (especially Aristotle and the Stoics), central problems in political philosophy (especially developing the Capabilities Approach to human well-being and reassessing and expanding the Rawlsian theory of justice), the defense of cosmopolitanism as a moral, political, and pedagogical ideal, the philosophy of the emotions, and the study of literature as a source of moral knowledge. Her many books include Frontiers of Justice: Disability, Nationality, Species Membership (Harvard, 2006), Hiding from Humanity: Disgust, Shame, and the Law (Princeton, 2004), Upheavals of Thoughts: The Intelligence of Emotions (Cambridge, 2001), Women and Human Development: The Capabilities Approach (Cambridge, 2000), Sex and Social Justice (Oxford, 1999), The Therapy of Desire: Theory and Practice in Greek Ethics (Princeton, 1994), Love's Knowledge: Essays on Philosophy and Literature (Oxford, 1990), and The Fragility of Goodness: Luck and Ethics in Greek Tragedy and Philosophy (Cambridge, 1986). All of her work has been deeply engaged with major figures in the history of philosophy, including not only the major Greek and Roman philosophers, but also, in the modern era, especially Kant and Mill. She is a Fellow of the American Academy of Arts & Sciences.
David A. Strauss has been a leading contributor to constitutional law and theory for more than twenty years, with a particular interest in philosophical problems that arise in interpreting and applying the U.S. Constitution. His many influential articles include "Legitimacy and Obedience" ( Harvard Law Review , 2005), "Common Law, Common Ground, and Jefferson's Principles" ( Yale Law Journal , 2003), "Constitutions, Written and Unwritten" ( Law and Philosophy , 2001), "What Is Constitutional Theory?" ( California Law Review , 1999), "Principle and Its Perils" ( University of Chicago Law Review , 1997), "Common Law Constitutional Interpretation" ( University of Chicago Law Review , 1996), and "Persuasion, Autonomy, and Freedom of Expression" ( Columbia Law Review , 1991). He is, with Geoffrey Stone and Dennis Hutchinson, editor of the Supreme Court Review . He is a Fellow of the American Academy of Arts & Sciences.
Each year the Law School also hosts a "Law and Philosophy Fellow," a recent Ph.D. in philosophy with legal interests, who is an active participant in the intellectual and curricular offerings related to law and philosophy at the Law School. The first Law and Philosophy Fellow was Scott Anderson (Ph.D., University of Chicago), Assistant Professor of Philosophy at the University of British Columbia. The Law and Philosophy Fellow for 2008-09 is James Staihar (J.D., Harvard University; Ph.D., University of Michigan), who works in philosophy of criminal law, general jurisprudence, and bioethics, among other areas.
Many other members of the law faculty have interests in philosophical aspects of law, including Richard A. Epstein , Lee Anne Fennell , Richard McAdams , Eric Posner , Richard Posner , and David Weisbach .
The curriculum
First Year: All 1L students take "Elements of the Law" in the Autumn Quarter. Unique to legal education at Chicago, "Elements of the Law" examines certain issues that occur in many different areas of the law and considers the relationship between these issues and comparable questions in other fields of thought, such as moral and political philosophy, economics, and political theory. In the Spring Quarter, 1L students may choose an elective; there are usually one or more philosophical offerings available.
Second and Third Year: There are a wide range of electives available to law students with philosophical interests during their second and third years of study.
"Jurisprudence I: The Nature of Law and Adjudication" is offered every year by Mr. Leiter, and, most years, he also offers "Jurisprudence II: Topics in Moral, Political, and Legal Theory." Together, these courses cover the central issues in legal philosophy, including the relationship between law and morality, the duty to obey the law, and the nature of legal reasoning and judicial decision, as well as cognate topics such as the nature of meaning and interpretation (in law and elsewhere), the objectivity of law, free will and responsibility, liberty and its limits, conceptions of the just society and the good life, liberalism and illiberalism, and critical theories of society and law.
Mr. Green, Mr. Leiter, Ms. Nussbaum, Mr. Strauss, and Mr. Sunstein offer seminars on a regular basis on topics of interest to students of law and philosophy. Recent topics include "Constitutional Theory and Interpretation"; "Constitutionalism and Democracy"; "Education and Moral Psychology"; "Equality as a Political Value"; "Feminist Philosophy"; "Legal Reasoning"; "Legality and the Rule of Law"; "The Letters of Cicero and Seneca"; "Methodology in Jurisprudence"; "Mill"; "Nietzsche and Foucault: Morality, Self, and Society"; "Political Obligation and Civil Disobedience"; "Rawls and His Critics"; "Religion and the State"; and "Toleration: Its Justification and Limits."
Law & Philosophy Workshop
The Law & Philosophy Workshop exposes students to cutting-edge work in "general jurisprudence," that part of philosophy of law concerned with the central questions about the nature of law, the relationship between law and morality, and the nature of legal reasoning.
Center for Law, Philosophy, and Human Values
The Center for Law, Philosophy, and Human Values sponsors speakers and conferences to support and encourage the reflective, critical and philosophical study of human values, with a particular emphasis on the conceptual, historical, and empirical foundations of the normative systems—moral, political, and legal—in which human being live.