Bahasa Indonesia
English (Australia)
English (Canada)
English (New Zealand)
English (Nigeria)
English (South Africa)
English (UK)
English (US)
Español (Argentina)
Español (Colombia)
Español (España)
Español (México)
Português (Brasil)
Português (Portugal)
9 PhD Programs in Management Studies in Italy 2024
Students who want to work in organizational management would benefit from pursuing an MBA Management. Courses in this master's program may include accounting, marketing, business law, logistics, communication, conflict resolution, ethics, leadership, and public relations.
Officially known as the Italian Republic, the country is found in southern Europe. The official language is Italian and the cultural rich capital is Rome. Many of the world's oldest universities are located in Italy, in particular the University of Bologna (founded in 1088). There are three Superior Graduate Schools with "university status", three institutes with the status of Doctoral Colleges, which function at graduate and post-graduate level.
Requirements for the PhD program often involve the student having already obtained a Master's degree. Additionally, a thesis or dissertation primarily consisting of original academic research must be submitted. In some countries, this work may even need to be defended in front of a panel.
Change Management (1)
Communication (1)
Economics (1)
Emergency Management (1)
Energy Engineering (1)
Engineering (1)
Executive Programs (1)
Leadership (1)
Management (5)
Project Management (1)
Safety Engineering (1)
Academic Courses
Management Studies
Management Studies (9)
Back to main category
United Kingdom (5)
Bologna (5)
Trieste (0)
Camerino (0)
Czech Republic (0)
Doctor of Education (0)
3 years (3)
2 years (1)
Full time (8)
Part time (6)
English (9)
Italian (5)
Spanish (0)
Portuguese (0)
Galician (0)
On-Campus (4)
Distance Learning (5)
Blended (0)
Doctor of Philosophy (Ph.D) in Executive Leadership
Selinus university of science and literature.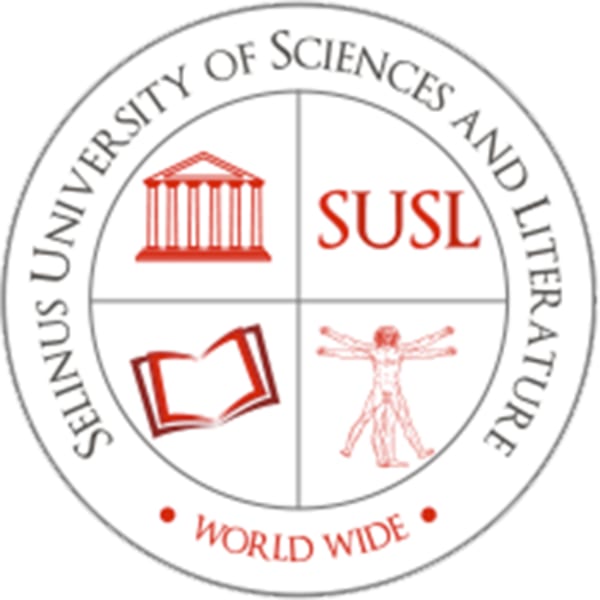 London, United Kingdom
Bologna, Italy
Full time, Part time
English, Italian
Students who undertake this PhD programme will need to explore the main theories and practices in business and leadership. Provide a broad perspective on companies and their transformations through case studies, insights and reports from managers and executives of leading companies.
Compare this program
Save this program
Doctor of Philosophy (Ph.D) in Project Engineering Management
In this PhD programme the candidate, through his research, should deepen the technical and human aspects of project management in engineering.
Doctor of Philosophy (Ph.D.) in Petroleum Industry Management
The petroleum industry is organized into four major sectors: exploration and production of crude oil and natural gas; transportation; refining and marketing and distribution.
Doctor of Philosophy (Ph.D.) in Security and Emergency Management
This programme focuses on administration and management issues related to corporate security functions and planning, as well as risk management, contract security services, emergency management and loss prevention.
Doctor of Philosophy (Ph.D.) in Social Media Management
In this social media-related curriculum, the student is expected to explore how to strategically create and distribute a brand's content across a variety of different social networks. Social media managers are tasked with representing a company across social channels as the sole voice of the brand.
Ph.D. in Management
Luiss phd programs.

The LUISS Ph.D. Program in Management is a disciplined – but not disciplinary – learning path for high potential doctoral candidates. It offers concentrations in strategy, organization, innovation and entrepreneurship, marketing, accounting, and corporate finance.
PhD in Economics and Finance
Free university of bozen-bolzano.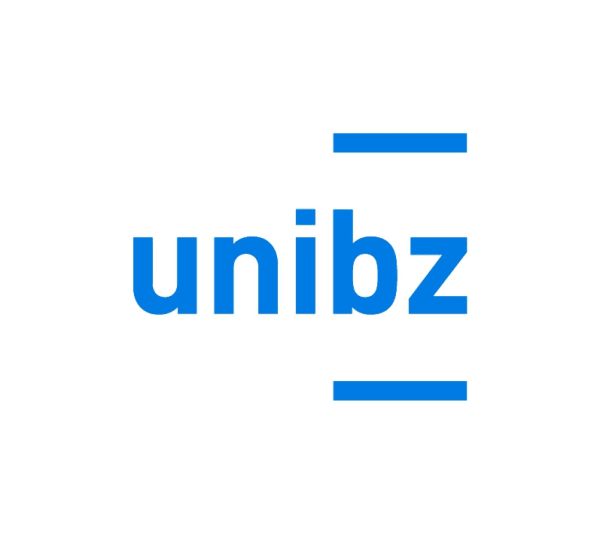 Our ambition is to offer a Ph.D. program that leverages the specific strengths of our University and international Faculty and provides talented and motivated students with a high-quality education and research environment that best serves their career aspirations.
PhD in Management of Digital transformation
Imt school for advanced studies lucca.
The objective of the PhD program in "Management of Digital Transformation" (MDT) is to train a new executive class to respond to the management needs of digital transition processes.
PhD – Doctor of Philosophy in Management
United international business school.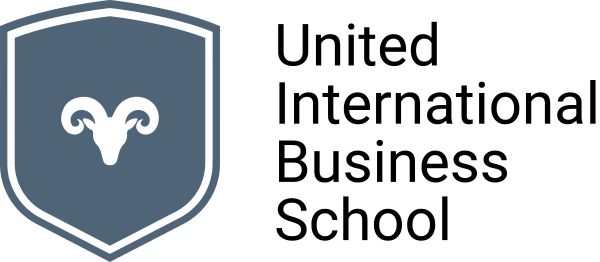 Zurich, Switzerland
Antwerp, Belgium
Upon successful completion of the study program students receive an international private Doctor of Philosophy in Management (Ph.D.) degree awarded by the school's headquarters in Zurich, Switzerland, based on the recommendation of the faculty of the local campuses where credits were earned.
Doctors of Business Administration
Related fields of study
Is it the first time you are entering this system? Use the following link to activate your id and create your password. » Create / Recover Password
PhD in Management
The PhD. Programme in Management is a 3-year international, intersectorial doctoral programme, which aims to prepare students to conduct high-profile research in the field of management, at universities, firms and research centres. A third level university course, the Programme is part of the Doctoral School at the University of Rome Tor Vergata and it is administratively based within the School of Economics, Department of Management and Law.
The Programme's structure is composed of three tracks, namely Banking & Finance, Business Management & Accounting, and Public Management & Governance. Each track has its own coordinator and focuses on specific research activities, lectures and seminars according to the peculiar research interests covered. Furthermore, these tracks jointly organize a first year intertwined Research Methodology course aimed at developing, since the beginning, an appropriate research design knowledge base for the doctoral students.
During the 3 years, the scientific progress of the doctoral students is constantly monitored through the delivering of activity reports, the checking of the lectures' attendance, and the evaluation of yearly assignments. Presenting at national and international conferences, and/or submitting studies for their potential publication, is also strongly encouraged.
The PhD. Faculty has published in a number of top-tier management-related journals and is continuously active in close scientific relationships with many Universities, academic networks and professional associations worldwide.
The School of Economics at the University of Rome Tor Vergata has a number of active ERASMUS Plus international agreements for the exchange mobility of lecturers and doctoral students. In this regard, many PhD. students in Management have been successfully awarded with the Doctor Europaeus PhD. over the years.
Currently, the PhD. in Management has a Cooperative Agreement active with the University of Hasselt on a joint Doctoral Programme (Double Degree) in Management. Relatedly, the Programme is part of the Sapiens Network (Horizon 2020 Marie-Curie European Project). Over time, it has also activated industrial partnerships with reputed research centers such as CASD - Center for Defense Higher Studies (Italian Ministry of Defense), Technoscience, and ISNART (National Institute for Tourism Research).
The PhD program in Management offers the following three tracks of specialization:

Banking and Finance
Topics in: Consumer finance, new media and financial communication, real estate finance, governance of financial intermediaries, and neurofinance.

Business Management and Accounting
Topics in: Management science and operations, marketing, organizational science and behaviour, strategy and entrepreneurship, financial and managerial accounting.

Public Management and Governance
Topics in: Strategy and performance management, organizational change and innovation, collaborative governance, inclusive development, nonprofit organizations, social enterprises and innovation.
Download the PhD in Management brochure
Next events, notice board.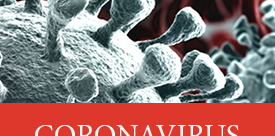 COVID-19 Prevention
Good practices suggestions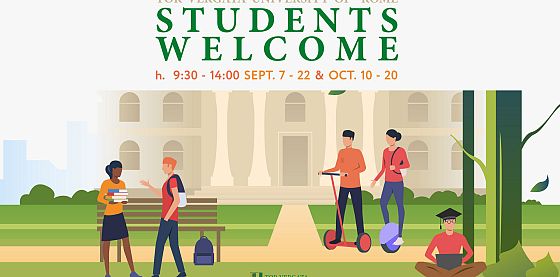 Students Welcome 2023
October, 10th - 22nd
Monday to Friday, in the morning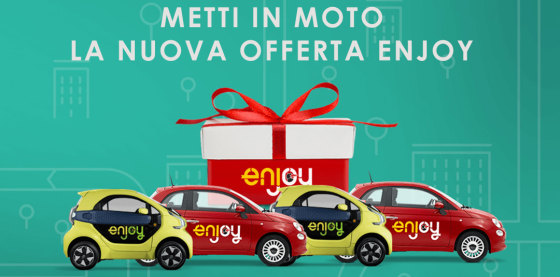 Enjoy Tor Vergata
Carsharing at special price
Collective Health Policy
Subscriptions by February 28th, see the BASE and PREMIUM options in the form "other categories"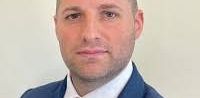 Our best Congratulations to Matteo Cristofaro!
Track Business Management and Accounting, XXIX cycle
Our best Congratulations to Olta Manjani!
Track Banking and Finance, XXXIV cycle
Carpooling Service
use the free App BePooler to share a car journey with your colleagues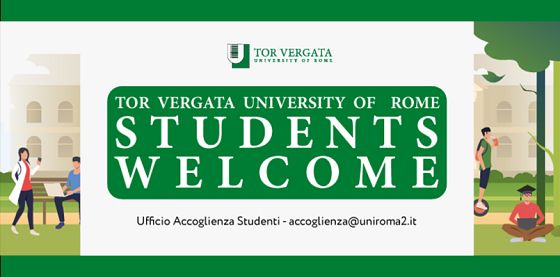 Students Welcome
International students can receive assistance for the fiscal code, residency permit, health services.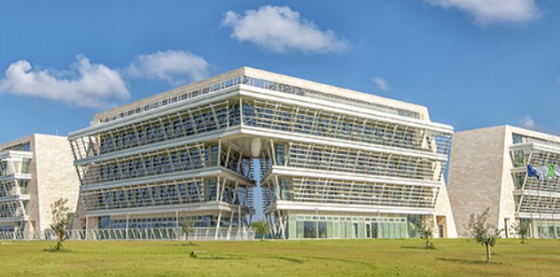 PhD Programs at Tor Vergata
Presentation and numbers
1st year courses
Research Methodologies attendance is compulsory for 1st year students. Moreover, some track lectures are compulsory also.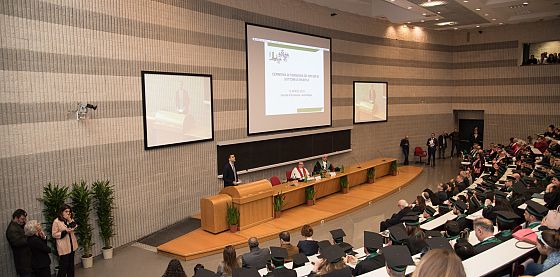 Following years courses
2nd and 3rd year students are expected to attend track lectures and other dedicated activities posted on each Track web-site.
News Archive
Undergraduate.240 (Dual Bachelor)
Undergraduate.180 (Bachelor)
Undergraduate.90 (Associate)
Undergraduate.30 (Certificate)
Pre-Bachelor Foundation
Study Abroad @ UIBS
Summer School @ UIBS
Graduate.90 (Dual Master)
Graduate.60 (Master)
Graduate.60 (Executive Master)
Graduate.60 (Online Master)
Graduate.12 (Certificate)
Pre-Master Foundation
Postgraduate.60 (Doctor)
Postgraduate.15 (Certificate)
Customized Programs
Master Classes
Short Programs
Corporate Training
Word from the President
Mission Statement
School History
Memberships
Accreditation
Academic Degrees
Faculty Members
Academic Partners
Corporate Partners
Student Achievement
Career Opportunities
Postgraduate Programs / PhD - Doctor of Philosophy in Management
Campus programs.
Application Process
Transfer Students
Exchange Students
Student Visa Guidelines
Program Fees
Reasons to Join UIBS
Student Interviews
Professor interviews.
Career Perspectives
Student Services
Alumni Network
Download Brochures
Apply Online
Starting dates
Our academic calendar is based on a quarter system (1 quarter = 10 weeks). Because of the program's flexible structure and modular design , multiple starting dates are available at the start of every Quarter and of every Term, in October, November, January, February, April, May, July, and August. All campuses follow the same academic calendar.
Program duration
Part-time students can earn a Doctoral degree in 2 to 4 academic years, depending on the number of courses attempted per quarter, the course selection and the course planning; earning half the typical number of courses equals twice the duration of the part-time program. The more flexible the working hours, the more courses will be available to finish faster. All Postgraduate students are considered part-time. Part-time studies are available only for students with a national passport or residence permit.
Teaching schedule
Courses are scheduled across main and satellite campuses from Monday to Saturday between 8:30 and 18:30, typically in sessions of 3 hours each and in an intensive seminar format with visiting professors , providing students the flexibility to combine work and studies, and fostering inter-campus exchanges and global networking. Refer to the course planning for further details on the availability of seminar courses. Additional courses may be available online; additional academic policies and conditions will apply.
Program language
All courses are taught entirely in English across the campus network. Students should have a certain proficiency in English when they start. Refer to the Admissions Catalog for further details. Typically, non-native speakers who studied in English before or those who had advanced English lessons during previous studies, and with sufficient confidence, perform well. Because of the multi-cultural environment, only a relatively small percentage of students are native speakers.
Campus locations
Study programs are offered at several campus locations . All campus locations offer an identical study program and follow the same program structure. Students are encouraged to transfer between campus locations.
Global study trip
Each academic year, students from all campuses in Europe, as well as students from our academic partners can join our Global Study Trip to Tokyo, Japan . The weeklong trip is packed with cultural excursions, company visits, social activities and an Asian Management seminar.
Application deadlines
Our Admissions Department applies a rolling admissions process and does not set deadlines to submit applications because of the multiple starting dates available. Applications are reviewed continuously troughout the year . Only in case a student visa is required do we recommend to apply 1-3 months prior to the intended starting date.
Admission requirements
Students should be fluent in English , and have obtained a Master degree (or equivalent). Refer to the application process for further details on the recommended English language levels.
Degrees with 240 European credits or 160 American semester credits are considered equivalent . Other degrees can be submitted along with your application for review by our Admissions Department. No distinction is made between academic or professional Master degrees.
Students who do not hold a business-related Master degree or equivalent may be required to complete an inbound assessment test prior to starting the program, and, depending on the results, earn an additional number of credits in leveling courses from the Master program in order to be fully prepared for our postgraduate programs.
All courses are taught by academically qualified faculty members who have earned a doctoral degree in their field of expertise and also draw from extensive professional experience. Faculty members teaching in the postgraduate courses specific to higher education also hold an adult teaching certificate.
Admissions catalog
The Admissions Catalog is the most comprehensive overview of all programs and courses offered by the school, and also includes all information regarding the admission process. This document is considered the most up-to-date in case of inconsistencies with the website.
Program fees
Program fees are calculated pro-rata per campus where the student completed courses and earned credits. The total fees are due payable on a quarterly basis on a fixed payment schedule. Program fees cover matriculation and tuition fees but do not include the cost of living, housing, travel, transport, health insurance, study materials and other expenses. For more details, refer to the document attached.
Credit system
Doctoral programs consist of 60 European credits , equivalent to 40 American semester credits. Courses are assigned a number of credits, indicating the estimated workload. Each credit equals up to 30 learning hours, including contact hours, research hours, self-study hours and group-study hours. Contact hours vary depending on total student enrollments per course. The workload of a typical part-time postgraduate student amounts to 10 credits and 300 learning hours per quarter, for a total of 60 credits and 1800 learning hours.
Grading system
Students are assessed on a combination of attendance, participation, individual assignments, group assignments and exams. Assignments may include reading materials, term papers, reports, presentations, and others. The combination of these assessments provides students with an equal opportunity to demonstrate their skills and knowledge . The minimum passing grade is D (60%). In case of an FX grade, students have the option to request a second exam in order to obtain the minimum passing grade of 60%.
Honor system
Students who achieve a certain GPA ( Grade Point Average , or the weighted average of all grades earned, calculated on a 4.0 scale), will have their academic honors listed on the academic transcript issued together with the diploma.
Dissertation
The comprehensive dissertation work consists of a dissertation proposal and the actual dissertation. Proposals for its title and contents are submitted by the student and are approved by the school's academic council, the Global Council for Management Education (GCME). Dissertation work can be directly related to the student's professional activities.
Academic degree
Upon successful completion of the study program students receive an international private Doctor of Philosophy in Management (PhD) degree awarded by the school's headquarters in Zurich, Switzerland, based on the recommendation of the faculty of the local campuses where credits were earned. Learn more about the school's academic degrees and accreditation .
Program content
ACA7001 - Applied Research Techniques (5)
BUS7001 - Corporate Social Responsibility (5)
BUS7002 - Global Business Development (5)
BUS7102 - Advanced Cases in Global Business (5)
COM7002 - Corporate Communication Strategies (5)
ECO7001 - Advanced International Economics (5)
HUM7001 - Advanced Organizational Behavior (5)
HUM7003 - Global Leadership Styles (5)
INF7001 - Management Information Systems (5)
INT8801 - Postgraduate Dissertation Proposal (5)
INT8802 - Postgraduate Dissertation (10)
MAN7001 - Strategic Decision-making (5)
QUA7001 - Quantitative Research Methods (5)
view the list of all postgraduate courses
CUL7001 - Applied Cultural Theories (5)
HUM7002 - Advanced Psychology (5)
MAN7105 - Advanced Cases in Global Management (5)
SOC7001 - Advanced Sociology (5)
ACA7002 - Global Perspectives on Teaching and Learning (5)
ACA7003 - Higher Education Course Design and Preparation (5)
ACA7004 - Higher Education Teaching and Evaluation (5)
ACA7101 - Advanced Cases in Higher Education (5)
Join Courses in Tokyo, Japan
Join one or more courses at our satellite campus in Tokyo, Japan and experience all the city and country have to offer.
Dual MBA/MS + DBA/PhD program
Earn an MBA/MS and a DBA/PhD degree at UIBS and develop your leadership potential among like-minded professionals across our campus network.
Doctoral Research and Publications
Check out some of the research topics and publications overview of our Postgraduate students.
Flexible Liberal and Global Studies
Consider alternative programs from our sister institution, European College for Liberal Studies (ECLS), including International Relations.
One-minute Introduction
Watch our animated one-minute introduction video to learn more!
Check out several interviews with students from our various campuses!
Check out several interviews with professors from our various campuses!
2017 Graduation Ceremony
Watch the video of our most recent Graduation Ceremony in Barcelona!
"The school had an incredible nurturing environment that I felt comfortable growing in. It was very challenging as well; I felt very open talking to my professors and fellow students about pushing myself forward academically and as a person." Scarlett, Bachelor Student
"I've been able to create long-lasting friendships with international people from all over the world. UIBS has given me all the professional skills and tools I needed to develop in my career." Elvitz, Master Student
"The school is so diverse; you have the possibility to travel the world and change campuses. During the global study trip, so many campuses came together, and even if you don't know the students, you have something in common and everybody is just one big family." Philip, Bachelor Student
Dedicated to cross-cultural education with a global perspective, the United International Business Schools organization ( UIBS ) is an independent private higher education institution with campuses in Europe and Asia. UIBS offers flexible business and management studies at the Undergraduate/Bachelor/BBA , Graduate/Master/MBA and Postgraduate/Doctor/DBA level leading to private programmatically-accredited degrees, and to American regionally-accredited and European state-recognized degrees in cooperation with our academic partners.
Campus Milan
Learn more about our sister institution, the European College for Liberal Studies ( ECLS ), offering flexible liberal and global studies at the Undergraduate and (Post) Graduate level in Europe and Asia.
Main Campus Zurich (CH)
Branch Campus Antwerp (BE)
Branch Campus Barcelona (ES)
Branch Campus Brussels (BE)
Branch Campus Madrid (ES)
Satellite Campus Amsterdam (NL)
Satellite Campus Geneva (CH)
Satellite Campus Milan (IT)
Satellite Campus Tokyo (JP)
Extension Program California (US)
Extension Program Dublin (IE)
Extension Program Maastricht (NL)
Extension Program New York (US)
PhD Program in Management
The Luiss PhD Program in Management is a disciplined – but not disciplinary – learning path for high potential doctoral candidates. It offers concentrations in strategy, organization, innovation and entrepreneurship, marketing, accounting, and corporate finance. Primary areas of faculty research include: business model innovation, corporate governance, finance for innovation, project-based organizing, technology transfer and IPR management, international management, new venture formation, growth, and corporate entrepreneurship, organizational learning and adaptation, public management and accounting, social capital and innovation, and word-of-mouth-led innovation. Faculty focuses on diverse empirical contexts ranging from the aerospace, creative and telecommunications industries to the health service and the public sector. Luiss faculty has published papers in Administrative Science Quarterly, Industrial and Corporate Change, Journal of International Business Studies, Journal of International Management, Journal of Marketing Research, Organization Science, Psychological Science, Research Policy,  and  Strategic Management Journal .
AMA Rising Star Award – Giovanni Luca Cascio Rizzo
It's a pleasure to inform everyone that Luca Cascio Rizzo, Management PhD Candidate, has won the 2023-24 AMA Rising Star Award! For official announcement, click here: Linkedin: https://www.linkedin.com/feed/update/urn:li:activity:7128018365666738177/) Official Website:  https://cbsig-ama.org/awards/
DEFERRAL OF TERMS: CALL FOR APPLICATIONS – XXXIX cycle (a.y. 2023/2024)
DEFERRAL OF TERMS   There has been a deferment of the terms established by D.R. n. 21 of 31 January 2023, concerning the deadlines for the competition by way of comparative evaluation for admission to Doctoral Research Programs – XXXIX cycle, published on the G.U. IV special series – Competitions and Exams – n. 15 of […]
STUART WIGHAM SCHOLARSHIP
EODF have launched the Stuart Wigham scholarship. The scholarship supports individuals who seek to advance their education in organization design by giving a bursary to those who may not otherwise be able to fund the educational investment. More about the EODF EODF stands for European Organisation Design Forum. It is a vibrant community of curious […]
Call for Applications: PhD in Management XXXIX cycle – NRRP – ITALIACAMP
We have published on our website an application for a competition by way of comparative evaluation for n. 2 places on the XXXIX cycle of research doctoral program in Management, within NRRP, M4 C2 13.3 "Introduction of innovative PhDs that address the innovation needs of enterprises and promote the recruitment of researchers in enterprises".
Paper on JCR – Giovanni Luca Cascio Rizzo
It is a pleasure to inform all that the first paper of Giovanni Luca Cascio Rizzo, Management PhD student, titled "How Sensory Language Shapes Influencer's Impact" was published on Journal of Consumer Research.  For all the information click here.
CALL FOR APPLICATIONS – XXXIX cycle
We invite applications for 7 fully funded PhD scholarships (one out five provides an additional financial support for international candidates). As part of their applications, prospective PhD candidates need to submit a detailed research proposal (area of research – to be chosen from those indicated in Annex 2 Paragraph a) – must be indicated after the title), […]
Virtual Open Day
On January 30, 2023 the PhD in Management will hold a Virtual Open Day: interested candidates may ask their questions regarding the program and the admissions to the PhD Coordinator and the PhD Office. Join Us! Register here.
PhD Awards – Runner-up of Henry Chesbrough Best Student Paper Award 2022 
Titolo: "Open Innovation and Trust: A new framing for debate based on a systematic literature review of trust enablers and effects in OI settings" Autori: "Ginevra Assia Antonelli, Domenico di Prisco and Maria Isabella Leone" Premio: Runner-up of Henry Chesbrough Best Student Paper Award 2022 Conference: World Open Innovation Conference 2022 Two of our Ph.D. students, Ginevra […]
Avviso di selezione per il conferimento di n. 3 incarichi di tutorato nell'ambito dei Dottorati di ricerca istituiti presso la Luiss Libera Università Internazionale degli Studi Sociali Guido Carli
Si comunica che è stato pubblicato l' Avviso di selezione per il conferimento di n. 3 incarichi di tutorato nell'ambito dei Dottorati di ricerca istituiti presso la Luiss Libera Università Internazionale degli Studi Sociali Guido Carli . Il bando è disponibile qui. Le candidature potranno pervenire entro il 16/01/2023 entro e non oltre le 16:00 […]
PhD Awards – Premio SIE per Tesi di Dottorato di ricerca in campo economico
Our PhD doctor, Manuel Romagnoli, recently won an important award "PhD Thesis in Economics area" XXII edition at SIE (Italian Society for Economics) for his thesis "Essays on the Co-Evolution between Strategies and Technologies". Manuel Romagnoli is currently post-doc at the chair of Microeconomics at the Friedrich-Schiller University in Jena (Germany). He defended with laude […]
PhD Awards – Best paper and most promising researcher
Our PhD candidate, Giovanni Luca Cascio Rizzo, recently won an important award at Doctoral & Research Colloquium of Società Italiana Marketing that took place in Rimini on the 3rd and 4th of June. Giovanni Luca presented his paper on "How language Arousal and influencer type shape influencer credibility" and won the "Best paper and most […]
New Doctoral Representative
Through RD n. 57 of April 7, 2022, has been elected the new Doctoral Representative, Domenico Di Prisco.
Special Learning Support
Web services
Privacy Policy
Web Traffic
Anti-Phishing
Brand Identity
Contact Information
Restricted Areas
Where we are
Campus life
Accommodation
RESTRICTED AREAS
PRESS OFFICE
FUNDRAISING

PRIVACY CREDITS © 2020 Luiss Guido Carli - Viale Pola 12, 00198 Roma, Italia – Contact Center T 06 852251 – VAT number 01067231009.

PHD PROGRAMME
Phd programme in management engineering.
The PhD programme in Management Engineering (DRIG) offers an advanced education together with the opportunity of carrying out research work in the fields of management, economics and industrial engineering.
The programme ensures that candidates build up a solid methodological background, allowing them to develop their multidisciplinary knowledge, an open minded approach to research and the ability to address problems in an innovative way, while combining different perspectives and approaches.
The Department of Management, Economics and Industrial Engineering's commitment to research and its scientific collaborations with other institutions provide candidates with an ideal environment in which to pursue research in their personal fields of interest within a broad spectrum of different topics.
In order to get more information and support, we invite you  to fill the following enquiry form , specifying the PhD programme of interest.
Location: Milan
Language: English
Format: Full Time/Part Time
Duration: 3 to 4 years depending on the Programme
Application:
Annual call:  May
Additional calls for applications: see the section "How to apply" and the link here
Required degree: University Master of Science degree (or equivalent)
Contacts Email: [email protected]
This video brings the voice of PhD candidates, DRIG alumni, and external stakeholders giving an insight into the PhD experience and useful suggestions for future PhD candidates. It helps to understand what is the PhD programme in Management Engineering and why to consider this path in one's career and competence development.
What is a PhD and Why doing the PhD programme
This video provides a presentation by our Programme coordinator, aimed to introduce the role of the Ph.D as a higher educational level and to provide useful information about the structure and opportunities of the Ph.D programme in Management Engineering.
ADMISSIONS AND SCHOLARSHIPS
To be admitted to the PhD programme, students must hold a University Master of Science degree (or equivalent). The most relevant background university studies are those in the fields of economics, management, and industrial engineering . However, students who hold degrees in other technical and scientific disciplines or in social sciences may also be admitted to the programme.
The online application opens once a year around mid-April for the full time format (Annual Call) ; application and eligibility check are permanent for the executive format.
Application period
The PhD academic year starts at the beginning of November .
The application period for each new PhD cycle starts with the Annual call, running from mid-May to June.
After the annual call,  there may be some Additional Calls for PhD places with scholarships linked to specific research topics. Candidates who apply to these additional calls will be enrolled to the ongoing PhD cycle .
Knowledge of English is required; to this end, applicants are required to submit one of the certificates listed here (Admission Criteria)  no later than end of October, if not already submitted at the closing date of the call. Failure to submit certificates within the established closing date for enrolment irrevocably results in the loss of the right to enrolment. Certifications are valid regardless of the date when they were awarded.
Citizens of Countries in which English is an official language are not required to certify their knowledge of English; the same applies to applicants who have been awarded or will be awarded academic qualifications by an institute in which all teaching activity is carried out in English.
These applicants must attach official documents to their application; in particular, where all courses are carried out in English, this needs to be certified by the corresponding academic institute.
To be admitted to the Doctorate Programme in Management Engineering (DRIG) applicants must apply through a competitive selection process.
Admission to the PhD programme is limited to a predetermined number of candidates according to the scholarships available in the programme. This ensures the optimal development of each candidate while enriching the group's learning and investigation process.
The candidature may apply to different types of scholarship classified as:
Generic Scholarship (Annual Call)
Elective Research in Management Engineering
Oriented Research in Management Engineering
Thematic Scholarship, also including interdisciplinary scholarships (Additional Calls).
Check the page  Calls and Regulations – Dottorati di Ricerca (polimi.it)  to read further details and apply.
For futher information please visit the PhD School website.
For further information about scholarships, please visit the following  page . Check the "open calls" section and look at the available scholarships in Management Engineering.
PhD PROGRAMME STRUCTURE
GENERAL INFORMATION
CONTENTS & COURSES
PORTFOLIO OF COURSES
The PhD programme can be full time or part time , depending on the typology of tracks:
General track (full-time): 3 years;
Executive track : 4 years. For more information click here .
International Agreements and Double PhD : 3/4 years. For more information click here .
The programme is built on three main pillars:
Development of the doctoral thesis . The thesis is the hallmark of the Ph.D. programme. It allows students to develop leading-edge research competencies and to produce an original scientific contribution on a topic relevant for academics and practitioners.
Main courses on research methodologies and leading-edge topics in management, economics and industrial engineering.
Elective training activities . Students can customize their study plan depending on their research interests. The aim is to develop students' scientific knowledge on specific topics and to expose them to the international scientific community by attending Ph.D. schools or workshops and presenting their research at international conferences.
Ph.D. candidates fulfil their research and training requirements under the supervision of scholars who are experts in their research fields.
At the following link you can find the research lines .
The Ph.D. thesis (125 ECTS) is an original contribution to the advancement of knowledge in the candidate's research field. The research will be supervised by members of the doctoral faculty, who will provide guidance to the candidate in setting out and arranging the everyday activities involved in the thesis development. The thesis can be edited in the form of a monograph or a collection of papers .
At the end of each year, candidates will present the progress of the research project in front of a committee and will discuss it with a Discussant from the PhD Faculty. This is a fundamental step to advance from one year to the next.
At the conclusion of the PhD studies, the Faculty Board evaluates the candidates. Candidates who receive a positive evaluation submit their theses to two external reviewers for refereeing. If the evaluation is positive (or in any case after the comments received from the external reviewers are integrated), the candidates may defend the thesis in front of a Committee composed of three members, at least two of which must be external to the Politecnico.
The resulting thesis needs to be coherent with the research lines developed in the Department where the PhD programme is developed.
Ph.D. yearbooks and thesis
The thesis abstracts are published in our yearbooks:  https://www.dottorato.polimi.it/en/phd-programmes/engineering/management-engineering
Each PhD candidate must obtain at least 25 ECTS from courses. Each course lasts approximately one week and is composed of classroom lessons, individual study and group works.
All courses are taught in English.
Schedule of courses 2021-2022
Schedule of courses 2022-2023
Schedule of courses 2023-2024
ORGANIZATION
Faculty Board
CAREER & PLACEMENTS
The Ph.D. programme aims to train professionals who are able to carry out high-quality research in the fields of Management, Economics and Industrial Engineering at universities or other research institutions. Ph.D. graduates from DRIG are also well equipped with distinctive skills and advanced knowledge to pursue a professional career in manufacturing and service companies, regulatory authorities and other public bodies.
In this framework, the following opportunities are open to those completing the Ph.D. programme:
Post doc, research fellows and young lecturers in Italian and foreign universities;
researchers and scholars of management, economics or industrial engineering in the research departments of public and private organisations;
highly qualified personnel in research and training institutions, with the role of providing a link between universities and the business world, or in technology transfer centres in Italy and abroad;
professionals in leading management and strategic consulting firms able to provide deep and advanced insight in areas of activity relating to the company itself;
high level professional roles in national (ministries, regulatory authorities, local public institutions) and international (EIB, IMF, World Bank, European Commission, European Central Bank) public institutions;
managerial roles in multinational companies with a strong focus on innovation;
entrepreneurs in contexts characterized by a high level of innovation.
Support actions for placement are provided with the purpose of sharing experiences, services and information through a number of initiatives fitting the different types of career opportunities. Amongst the actions, the "Placement programme for PhD candidates" is the programme offered by the Career Service, in cooperation with the PhD school of Politecnico di Milano. 
Al Taji Farah Nabil Adel
Cannas Violetta Giada
Chiodo Veronica
Constant Francois
Derakhshanalavijeh Roya
Giraudo Emanuele
Giuffrida Maria
Latifi Gresa
Magistretti Stefano
Malandri Lorenzo
Napoleone Alessia
Neri Alessandra
Roshanghalb Afsaneh
Trabucchi Daniel
Costa Federica
Farinelli Marco
Flocco Nicole
Fontana Matteo
Loro Camillo
Manfredi Latilla Vito Maria
Pakhomova Liubov
Prataviera Lorenzo Bruno
Soncin Mara
Sullivan Brendan Patrick
Tedaldi Gianluca
Volpetti Claudia
Artusi Federico
Arano Keith
Bellis Paola
Bertoletti Alice
Cifone Fabiana Dafne
Diaz Lema Melisa Lucia
Leto Alessio Domenico
Martinazzi Stefano
Piantoni Giulia
Seghezzi Arianna
Siragusa Chiara
Acerbi Federica
Gerli Francesco
Gheduzzi Eleonora
Kassem Bassel
Lanfranchi Davide
Magnanini Silvia
Mancuso Raffaele
Mandolfo Marco
Marini Camilla
Montanaro Benedetta
Moretti Emilio
Pedota Mattia Fabio Junior
Sanasi Silvia
Zasa Federico Paolo
Accordini Davide
Boccoli Gabriele
Guida Michela
Laubengaier Desireé
Manotti Jacopo
Maragno Giulia
Modica Tiziana
Negri Marta
Piraina Mariachiara
Ronchini Alessio
Shibanova Ekaterina
Vella Giacomo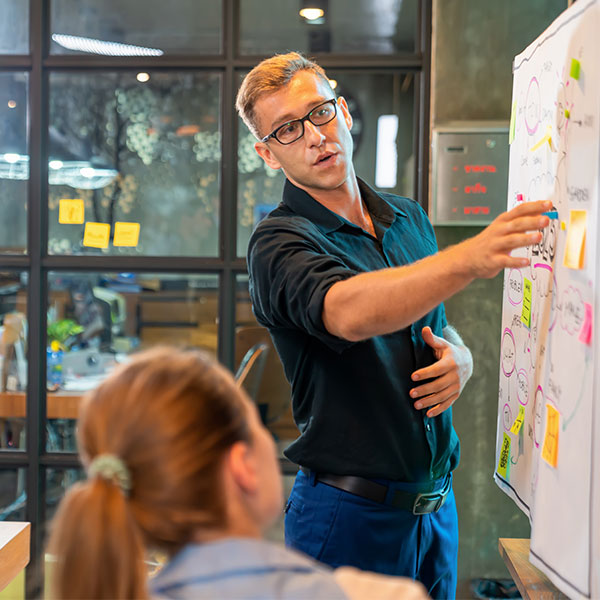 Three things that I didn't expect when ...
Partnering with innovators: how does thi ....
22nd October 2020 saw the launch of the new edition of the International MBA at MIP Politecnico di Milano, my edition. About seventy people are sitting in a big class waiting for the presentation to begin. These are all new faces, nobody knows anyone, eyes are analysing other eyes. There's a stron ...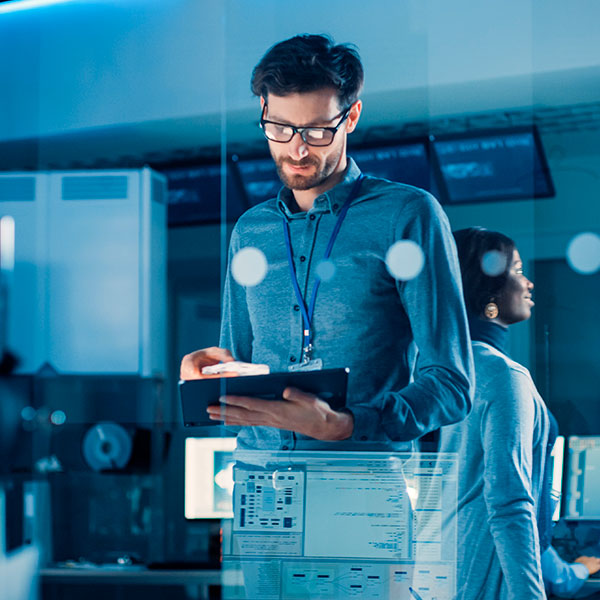 Innovation in companies and in professio ...
From technology to luxury, how the mba i ....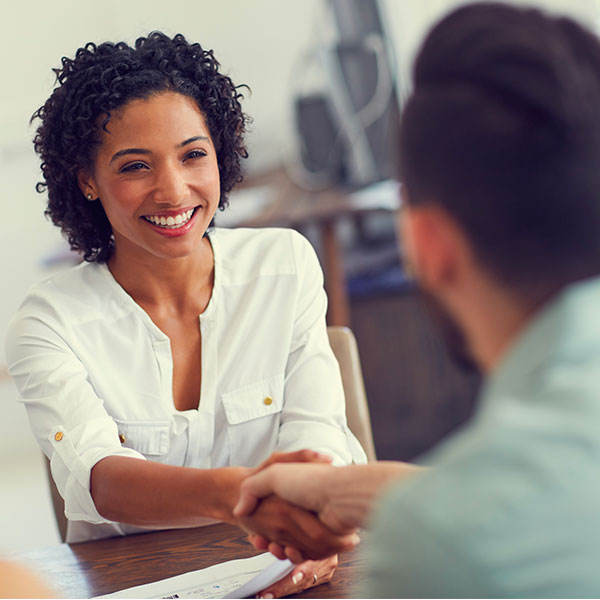 https://findmbaonline.com/
Reinvent your career with an online mba.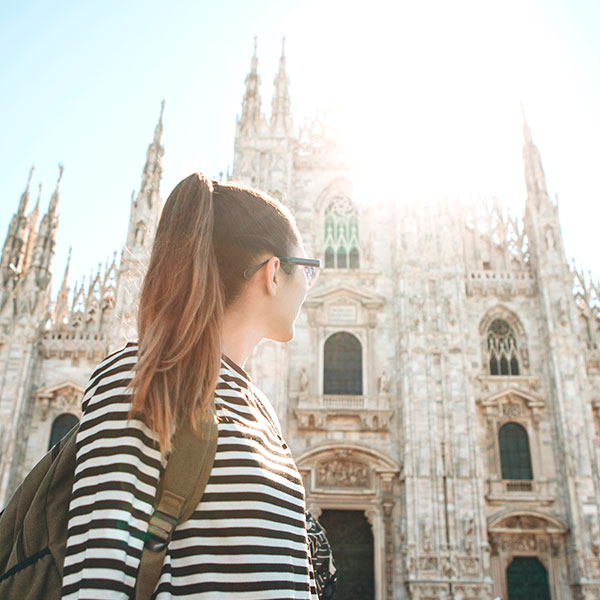 Marvelous Milano
There are no events
Accreditations, Rankings & Memberships