Preparing For Your Dissertation Defense
13 Key Questions To Expect In The Viva Voce
By: Derek Jansen (MBA) & David Phair (PhD) . Reviewed By: Dr Eunice Rautenbach | June 2021
Preparing for your dissertation or thesis defense (also called a "viva voce") is a formidable task . All your hard work over the years leads you to this one point, and you'll need to defend yourself against some of the most experienced researchers you've encountered so far.
It's natural to feel a little nervous.
In this post, we'll cover some of the most important questions you should be able to answer in your viva voce, whether it's for a Masters or PhD degree. Naturally, they might not arise in exactly the same form (some may not come up at all), but if you can answer these questions well, it means you're in a good position to tackle your oral defense.
Viva Voce Prep: 13 Essential Questions
What is your study about and why did you choose to research this in particular?
How did your research questions evolve during the research process?
How did you decide on which sources to include in your literature review?
How did you design your study and why did you take this approach?
How generalisable and valid are the findings?
What were the main shortcomings and limitations created by your research design?
How did your findings relate to the existing literature?
What were your key findings in relation to the research questions?
Were there any findings that surprised you?
What biases may exist in your research?
How can your findings be put into practice?
How has your research contributed to current thinking in the field?
If you could redo your research, how would you alter your approach?
#1: What is your study about and why did you choose to research this in particular?
This question, a classic party starter, is pretty straightforward.
What the dissertation or thesis committee is assessing here is your ability to clearly articulate your research aims, objectives and research questions in a concise manner. Concise is the keyword here – you need to clearly explain your research topic without rambling on for a half-hour. Don't feel the need to go into the weeds here – you'll have many opportunities to unpack the details later on.
In the second half of the question, they're looking for a brief explanation of the justification of your research. In other words, why was this particular set of research aims, objectives and questions worth addressing? To address this question well in your oral defense, you need to make it clear what gap existed within the research and why that gap was worth filling.
#2: How did your research questions evolve during the research process?
Good research generally follows a long and winding path . It's seldom a straight line (unless you got really lucky). What they're assessing here is your ability to follow that path and let the research process unfold.
Specifically, they'll want to hear about the impact that the literature review process had on you in terms of shaping the research aims, objectives and research questions . For example, you may have started with a certain set of aims, but then as you immersed yourself in the literature, you may have changed direction. Similarly, your initial fieldwork findings may have turned out some unexpected data that drove you to adjust or expand on your initial research questions.
Long story short – a good defense involves clearly describing your research journey , including all the twists and turns. Adjusting your direction based on findings in the literature or the fieldwork shows that you're responsive , which is essential for high-quality research.
#3: How did you decide on which sources to include in your literature review?
A comprehensive literature review is the foundation of any high-quality piece of research. With this question, your dissertation or thesis committee are trying to assess which quality criteria and approach you used to select the sources for your literature review.
Typically, good research draws on both the seminal work in the respective field and more recent sources . In other words, a combination of the older landmark studies and pivotal work, along with up-to-date sources that build on to those older studies. This combination ensures that the study has a rock-solid foundation but is not out of date.
So, make sure that your study draws on a mix of both the "classics" and new kids on the block, and take note of any major evolutions in the literature that you can use as an example when asked this question in your viva voce.
#4: How did you design your study and why did you take this approach?
This is a classic methodological question that you can almost certainly expect in some or other shape.
What they're looking for here is a clear articulation of the research design and methodology, as well as a strong justification of each choice . So, you need to be able to walk through each methodological choice and clearly explain both what you did and why you did it. The why is particularly important – you need to be able to justify each choice you made by clearly linking your design back to your research aims, objectives and research questions, while also taking into account practical constraints.
To ensure you cover every base, check out our research methodology vlog post , as well as our post covering the Research Onion .
#5: How generalizable and valid are the findings?
This question is aimed at specifically digging into your understanding of the sample and how that relates to the population, as well as potential validity issues in your methodology.
To answer question this well, you'll need to critically assess your sample and findings and consider if they truly apply to the entire population, as well as whether they assessed what they set out to. Note that there are two components here – generalizability and validity . Generalizability is about how well the sample represents the population. Validity is about how accurately you've measured what you intended to measure .
To ace this part of your dissertation defense, make sure that you're very familiar with the concepts of generalizability , validity and reliability , and how these apply to your research. Remember, you don't need to achieve perfection – you just need to be aware of the strengths and weaknesses of your research (and how the weaknesses could be improved upon).
Need a helping hand?
#6: What were the main shortcomings and limitations created by your research design?
This question picks up where the last one left off.
As I mentioned, it's perfectly natural that your research will have shortcomings and limitations as a result of your chosen design and methodology. No piece of research is flawless. Therefore, a good dissertation defense is not about arguing that your work is perfect, but rather it's about clearly articulating the strengths and weaknesses of your approach.
To address this question well, you need to think critically about all of the potential weaknesses your design may have, as well as potential responses to these (which could be adopted in future research) to ensure you're well prepared for this question. For a list of common methodological limitations, check out our video about research limitations here .
#7: How did your findings relate to the existing literature?
This common dissertation defense question links directly to your discussion chapter , where you would have presented and discussed the findings in relation to your literature review.
What your dissertation or thesis committee is assessing here is your ability to compare your study's findings to the findings of existing research . Specifically, you need to discuss which findings aligned with existing research and which findings did not. For those findings that contrasted against existing research, you should also explain what you believe to be the reasons for this.
As with many questions in a viva voce, it's both the what and the why that matter here. So, you need to think deeply about what the underlying reasons may be for both the similarities and differences between your findings and those of similar studies.
#8: What were your key findings in relation to the research questions?
This question is similar to the last one in that it too focuses on your research findings. However, here the focus is specifically on the findings that directly relate to your research questions (as opposed to findings in general).
So, a good way to prepare for this question is to step back and revisit your research questions . Ask yourself the following:
What exactly were you asking in those questions, and what did your research uncover concerning them?
Which questions were well answered by your study and which ones were lacking?
Why were they lacking and what more could be done to address this in future research?
Conquering this part dissertation defense requires that you focus squarely on the research questions. Your study will have provided many findings (hopefully!), and not all of these will link directly to the research questions. Therefore, you need to clear your mind of all of the fascinating side paths your study may have lead you down and regain a clear focus on the research questions .
#9: Were there any findings that surprised you?
This question is two-pronged.
First, you should discuss the surprising findings that were directly related to the original research questions . Going into your research, you likely had some expectations in terms of what you would find, so this is your opportunity to discuss the outcomes that emerged as contrary to what you initially expected. You'll also want to think about what the reasons for these contrasts may be.
Second, you should discuss the findings that weren't directly related to the research questions, but that emerged from the data set . You may have a few or you may have none – although generally there are a handful of interesting musings that you can glean from the data set. Again, make sure you can articulate why you find these interesting and what it means for future research in the area.
What the committee is looking for in this type of question is your ability to interpret the findings holistically and comprehensively , and to respond to unexpected data. So, take the time to zoom out and reflect on your findings thoroughly.
#10: What biases may exist in your research?
Biases… we all have them.
For this question, you'll need to think about potential biases in your research , in the data itself but also in your interpretation of the data. With this question, your committee is assessing whether you have considered your own potential biases and the biases inherent in your analysis approach (i.e. your methodology). So, think carefully about these research biases and be ready to explain how these may exist in your study.
In an oral defense, this question is often followed up with a question on how the biases were mitigated or could be mitigated in future research. So, give some thought not just to what biases may exist, but also the mitigation measures (in your own study and for future research).
#11: How can your findings be put into practice?
Another classic question in the typical viva voce.
With this question, your committee is assessing your ability to bring your findings back down to earth and demonstrate their practical value and application. Importantly, this question is not about the contribution to academia or the overall field of research (we'll get to that next) – it is specifically asking about how this newly created knowledge can be used in the real world.
Naturally, the actionability of your findings will vary depending on the nature of your research topic. Some studies will produce many action points and some won't. If you're researching marketing strategies within an industry, for example, you should be able to make some very specific recommendations for marketing practitioners in that industry.
To help you flesh out points for this question, look back at your original justification for the research (i.e. in your introduction and literature review chapters). What were the driving forces that led you to research your specific topic? That justification should help you identify ways in which your findings can be put into practice.
#12: How has your research contributed to current thinking in the field?
While the previous question was aimed at practical contribution, this question is aimed at theoretical contribution . In other words, what is the significance of your study within the current body of research? How does it fit into the existing research and what does it add to it?
This question is often asked by a field specialist and is used to assess whether you're able to place your findings into the research field to critically convey what your research contributed. This argument needs to be well justified – in other words, you can't just discuss what your research contributed, you need to also back each proposition up with a strong why .
To answer this question well, you need to humbly consider the quality and impact of your work and to be realistic in your response. You don't want to come across as arrogant ("my work is groundbreaking"), nor do you want to undersell the impact of your work. So, it's important to strike the right balance between realistic and pessimistic .
This question also opens the door to questions about potential future research . So, think about what future research opportunities your study has created and which of these you feel are of the highest priority.
#13: If you could redo your research, how would you alter your approach?
This question is often used to wrap up a viva voce as it brings the discussion full circle.
Here, your committee is again assessing your ability to clearly identify and articulate the limitations and shortcomings of your research, both in terms of research design and topic focus . Perhaps, in hindsight, it would have been better to use a different analysis method or data set. Perhaps the research questions should have leaned in a slightly different direction. And so on.
This question intends to assess whether you're able to look at your work critically , assess where the weaknesses are and make recommendations for the future. This question often sets apart those who did the research purely because it was required, from those that genuinely engaged with their research. So, don't hold back here – reflect on your entire research journey ask yourself how you'd do things differently if you were starting with a  blank canvas today.
Recap: The 13 Key Dissertation Defense Questions
To recap, here are the 13 questions you need to be ready for to ace your dissertation or thesis oral defense:
As I mentioned, this list of dissertation defense questions is certainly not exhaustive – don't assume that we've covered every possible question here. However, these questions are quite likely to come up in some shape or form in a typical dissertation or thesis defense, whether it's for a Master's degree, PhD or any other research degree. So, you should take the time to make sure you can answer them well.
If you need assistance preparing for your dissertation defense or viva voce, get in touch with us to discuss 1-on-1 coaching. We can critically review your research and identify potential issues and responses, as well as undertake a mock oral defense to prepare you for the pressures and stresses on the day.
Psst… there's more (for free)
This post is part of our dissertation mini-course, which covers everything you need to get started with your dissertation, thesis or research project. 
You Might Also Like:
12 Comments
Very interesting
Interesting. I appreciate!
Really appreciating
My field is International Trade
Interesting
This is a full course on defence. I was fabulously enlightened and I gained enough confidence for my upcoming Masters Defence.
There are many lessons to learn and the simplicity in presentationmakes thee reader say "YesI can"
This is so helping… it has Enlightened me on how to answer specific questions. I pray to make it through for my upcoming defense
Lovely to hear that 🙂
Really educative and beneficial
Interesting. On-point and elaborate. And comforting too! Thanks.
Thank you very much for the enlightening me, be blessed
Thankyou so much. I am planning to defend my thesis soon and I found this very useful
Very interesting and useful to all masters and PhD students
Submit a Comment Cancel reply
Your email address will not be published. Required fields are marked *
Save my name, email, and website in this browser for the next time I comment.
How to Prepare for the Oral Defense of Your Thesis/Dissertation
© Paul T. P. Wong , Ph.D., C.Psych.,  Former Research Director, Graduate Program in Counselling Psychology, Trinity Western University, Langley, BC, Canada
Use the following steps when preparing for the oral defense of your thesis/dissertation.
1. Evaluation of oral examination is based on your presentation and your answers to questions from the examining committee.
2. Be well prepared for your presentation—academically, mentally and physically. Try to be well rested and focused before your oral defense.
3. In your preparation, don't try to memorize all the studies cited in your thesis, but you do need to know the details of the few key studies that form the basis of your investigation.
4. You need to be familiar with larger issues, such as the basic assumptions, theoretical framework, paradigm, cross-cultural perspectives, Christian integration, etc.
5. More importantly, you need to have a deep understanding of the nature of your research problem and the major issues involved.
6. You may bring with you important materials for easy reference in the course of your defense; these may include key articles, computer print-outs of results, etc.
7. Your presentation is evaluated in terms of content and clarity as well as style.
8. Don't speak too fast and don't read from your notes.
9. Treat your presentation as a public address because there may be non-psychologists present at your defense. Therefore, don't use too many jargons and don't pack it with details. You need to tell people in simple, concise language:
What you did,
Why you did it,
How you did it,
What you found, and
What the results mean.
10. Prepare handouts or power-points. Typically, they should include
An overview or outline of your presentation,
Introduction (including research question, rationale and hypothesis, if any, and definition of key constructs),
Method (including design, methodology, sample, instruments or questionnaires, and procedure,
Results (including tables or figures summarizing your findings), and
Discussion (including reasons for new or unexpected findings, contributions and limitations, and practical implications).
11. Make sure that you space yourself well. Don't spend too much time on one section. For example, you should not spend more than 5 minutes on introduction, since you are allowed only 20 minutes for your presentation.
12. Most of the questions are rather general and broad, dealing with substantial methodological, theoretical and application issues. However, some questions focus on specific points regarding sampling, statistical analysis, or some questionable conclusions.
13. Be prepared to clarify or elaborate on your assumptions, theoretical positions, methods, and conclusions. Often, an examiner plays the devil's advocate to see how well you can think on your feet and defend yourself.
14. Occasionally, an examiner may ask a question which is unfair or cannot be adequately answered. After a few futile attempts, feel free to say that you don't know the answer. You may even be bold enough to say, "Since none of my answers are acceptable, I would really appreciate it if you could give me some pointers or tell me what would be a correct answer."
15. Here are some common questions:
If you were to do it all over again, what changes would you make?
What specific aspects of your findings can be utilized by counselors or psychologists in their practice?
What is the most important contribution of your thesis? Can you say it in one or two sentences?
What are some of the competing hypotheses? Could you think of an alternative interpretation of your findings?
16. Don't rush to any answers. It is perfectly acceptable to think for a couple of seconds, or ask if you are on the right track. If you are not clear about the question, you are entitled to ask for clarification.
17. Try to be concise and to the point, but at the same time demonstrate that you have a good grasp of the complex issues involved. In other words, do not give superficial answers, but at the same time, do not go all over the map.
18. Put up a good defense without being defensive. Be confident without being cocky. A good defense means that you can provide strong logical arguments as well as empirical support o defend your position or conclusion. However, don't be defensive when people criticize your study. If they are able to point out some real flaws or weaknesses in your study, accept their criticisms with humility, grace and gratitude.
19. Before the oral defense, talk to your advisor about areas of concerns based on external examiner's comments. Then, discuss with your advisor how to best address these concerns. (Your advisor cannot tell you the specific questions the examiners will ask, but s/he can direct your attention to issues or areas that require some thinking or additional research.)
20. After the oral defense, meet with your advisor for debriefing and seek advice on how to revise your thesis.
Editorial: A New Science of Suffering, Existential Intelligence, and the New Behavioral Economics of Happiness—Toward a General Theory of Wellbeing
Meaning-Centered Positive Education (PE 2.0) Based on the New Paradigm of Existential Positive Psychology (EPP)
What is the meaning of suffering?
How to resolve a crisis
Reference management. Clean and simple.
How to prepare an excellent thesis defense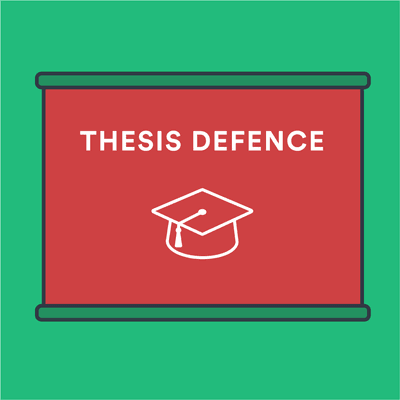 What is a thesis defense?
If you're about to complete, or have ever completed a graduate degree, you have most likely come across the term "thesis defense." In many countries, to finish a graduate degree, you have to write a thesis .
A thesis is a large paper, or multi-chapter work, based on a topic relating to your field of study.
Once you hand in your thesis, you will be assigned a date to defend your work. Your thesis defense meeting usually consists of you and a committee of two or more professors working in your program. It may also include other people, like professionals from other colleges or those who are working in your field.
During your thesis defense, you will be asked questions about your work. The main purpose of your thesis defense is for the committee to make sure that you actually understand your field and focus area.
The questions are usually open-ended and require the student to think critically about their work. By the time of your thesis defense, your paper has already been evaluated. The questions asked are not designed so that you actually have to aggressively "defend" your work; often, your thesis defense is more of a formality required so that you can get your degree.
Check with your department about requirements and timing.
Re-read your thesis.
Anticipate questions and prepare for them.
Create a back-up plan to deal with technology hiccups.
Plan de-stressing activities both before, and after, your defense.
How long is a thesis defense?
How long your oral thesis defense is depends largely on the institution and requirements of your degree. It is best to consult your department or institution about this. In general, a thesis defense may take only 20 minutes, but it may also take two hours or more. The length also depends on how much time is allocated to the presentation and questioning part.
Tip: Check with your department or institution as soon as possible to determine the approved length for a thesis defense.
What happens at a thesis defense?
First of all, be aware that a thesis defense varies from country to country. This is just a general overview, but a thesis defense can take many different formats. Some are closed, others are public defenses. Some take place with two committee members, some with more examiners.
The same goes for the length of your thesis defense, as mentioned above. The most important first step for you is to clarify with your department what the structure of your thesis defense will look like. In general, your thesis defense will include:
your presentation of around 20-30 minutes
questions from the committee
questions from the audience (if the defense is public and the department allows it)
Your presentation
You might have to give a presentation, often with Powerpoint, Google slides, or Keynote slides. Make sure to prepare an appropriate amount of slides. A general rule is to use about 10 slides for a 20-minute presentation.
But that also depends on your specific topic and the way you present. The good news is that there will be plenty of time ahead of your thesis defense to prepare your slides and practice your presentation alone and in front of friends or family.
Tip: Practice delivering your thesis presentation in front of family, friends, or colleagues.
You can prepare your slides by using information from your thesis' first chapter (the overview of your thesis) as a framework or outline. Substantive information in your thesis should correspond with your slides.
Make sure your slides are of good quality— both in terms of the integrity of the information and the appearance. If you need more help with how to prepare your presentation slides, both the ASQ Higher Education Brief and James Hayton have good guidelines on the topic.
Questions from the committee
The committee will ask questions about your work after you finish your presentation. The questions will most likely be about the core content of your thesis, such as what you learned from the study you conducted. They may also ask you to summarize certain findings and to discuss how your work will contribute to the existing body of knowledge.
Tip: Read your entire thesis in preparation of the questions, so you have a refreshed perspective on your work.
While you are preparing, you can create a list of possible questions and try to answer them. You can foresee many of the questions you will get by simply spending some time rereading your thesis.
6 tips to help you prepare for your thesis defense
Here are a few tips on how to prepare for your thesis defense:
1. Anticipate questions and prepare for them
You can absolutely prepare for most of the questions you will be asked. Read through your thesis and while you're reading it, create a list of possible questions. In addition, since you will know who will be on the committee, look at the academic expertise of the committee members. In what areas would they most likely be focused?
If possible, sit at other thesis defenses with these committee members to get a feel for how they ask and what they ask. As a graduate student, you should generally be adept at anticipating test questions, so use this advantage to gather as much information as possible before your thesis defense meeting.
2. Dress for success
Your thesis defense is a formal event, often the entire department or university is invited to participate. It signals a critical rite of passage for graduate students and faculty who have supported them throughout a long and challenging process.
While most universities don't have specific rules on how to dress for that event, do regard it with dignity and respect. This one might be a no-brainer, but know that you should dress as if you were on a job interview or delivering a paper at a conference.
3. Ask for help, as needed
It might help you deal with your stress before your thesis defense to entrust someone with the smaller but important responsibilities of your defense well ahead of schedule. This trusted person could be responsible for:
preparing the room of the day of defense
setting up equipment for the presentation
preparing and distributing handouts
4. Have a backup plan
Technology is unpredictable. Life is too. There are no guarantees that your Powerpoint presentation will work at all or look the way it is supposed to on the big screen. We've all been there. Make sure to have a plan B for these situations. Handouts can help when technology fails, and an additional clean shirt can save the day if you have a spill.
5. Prepare for the possibility that you might not know an answer
One of the scariest aspects of the defense is the possibility of being asked a question you can't answer. While you can prepare for some questions, you can never know exactly what the committee will ask.
There will always be gaps in your knowledge. But your thesis defense is not about being perfect and knowing everything, it's about how you deal with challenging situations. You are not expected to know everything.
James Hayton writes on his blog that examiners will sometimes even ask questions they don't know the answer to, out of curiosity, or because they want to see how you think. While it is ok sometimes to just say "I don't know", he advises to try something like "I don't know, but I would think [...] because of x and y, but you would need to do [...] in order to find out." This shows that you have the ability to think as an academic.
6. De-stress before, during, and after
You will be nervous. But your examiners will expect you to be nervous. Being well prepared can help minimize your stress, but do know that your examiners have seen this many times before and are willing to help, by repeating questions, for example. Dora Farkas at finishyourthesis.com notes that it's a myth that thesis committees are out to get you.
Two common symptoms of being nervous are talking really fast and nervous laughs. Try to slow yourself down and take a deep breath. Remember what feels like hours to you are just a few seconds in real life.
Try meditational breathing right before your defense.
Get plenty of exercise and sleep in the weeks prior to your defense.
Have your clothes or other items you need ready to go the night before.
During your defense, allow yourself to process each question before answering.
Go to dinner with friends and family, or to a fun activity like mini-golf, after your defense.
Allow yourself to process each question, respond to it, and stop talking once you have responded. While a smile can often help dissolve a difficult situation, remember that nervous laughs can be irritating for your audience.
We all make mistakes and your thesis defense will not be perfect. However, careful preparation, mindfulness, and confidence can help you feel less stressful both before, and during, your defense.
Finally, consider planning something fun that you can look forward to after your defense.
Frequently Asked Questions about preparing an excellent thesis defense
It is completely normal to be nervous. Being well prepared can help minimize your stress, but do know that your examiners have seen this many times before and are willing to help, by repeating questions for example if needed. Slow yourself down, and take a deep breath.
Your thesis defense is not about being perfect and knowing everything, it's about how you deal with challenging situations. James Hayton writes on his blog that it is ok sometimes to just say "I don't know", but he advises to try something like "I don't know, but I would think [...] because of x and y, you would need to do [...] in order to find out".
Your Powerpoint presentation can get stuck or not look the way it is supposed to do on the big screen. It can happen and your supervisors know it. In general, handouts can always save the day when technology fails.
Dress for success.
Ask for help setting up.
Have a backup plan (in case technology fails you).
Deal with your nerves.
Related Articles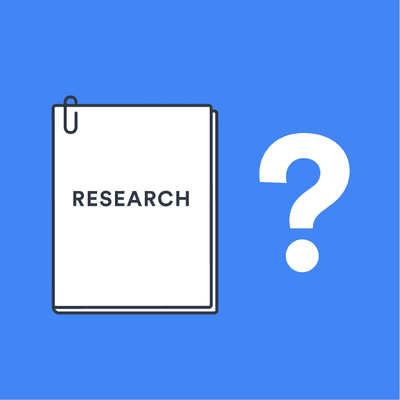 Dissertation / Thesis Research and Writing: 5. Oral defense
1. Proposal, Lit Search, and Benchmark
2. Literature Review
3. Research Methodology
4. Writing & Citing
5. Oral defense
Submit your thesis to SMU IRIS
Oral defense / viva
An oral defense or viva is an oral examination in which a student defends his/her thesis to an audience of experts as part of the requirement for his/her degree.
Practical Tips
How to survive a PhD viva : 17 Top Tips (2015)
Rebecca Ratcliffe from Guardian asked a number of academics and recent survivors for their tips:
Check your institution's policies and practices
Re-read your thesis – and keep up-to-date with research
As an examiner, you tend to stick to things you're an expert in when driving the questioning
Think about what you will or won't defend
Draw up lists of possible questions – especially ones you dread
It's not like sitting at a laptop where you can edit a sentence as you go along
Bring a printed copy that is exactly the same as that of your examiners
Get off to a good start
Prepare for the icebreaker
Silence doesn't mean bad news
Don't point out your own weaknesses
Don't talk like a politician
You may need to move from friendly questions to complex debates
If things get on top of you, use the excuse of having a look at the thesis
Focus on your contribution
Expect your viva to last between one and three hours
Enjoy it
Thesis Defense Parody
More Survival Tips
An Orals Survival Kit by Eric Hallstein, Michael Kiparsky, and Anne Short It is like standing in front of a firing squad. Your executioners are four professors who are experts in their fields. You writhe before them as they take turns posing questions almost beyond your grasp. The threat hangs constantly over your head: Fail to satisfy them, and your graduate career will end.
<< Previous: 4. Writing & Citing
Next: Submit your thesis to SMU IRIS >>
Last Updated: May 31, 2023 4:12 PM
URL: https://researchguides.smu.edu.sg/dissertation
/images/cornell/logo35pt_cornell_white.svg" alt="oral defense of your thesis/dissertation"> Cornell University --> Graduate School
Defending your thesis or dissertation.
Certain special exams are required to earn an advanced degree in the research-based programs at Cornell. Often, these exams need to be taken with consideration of anticipated completion dates. Enrollment in future semesters after the date a student passes their M or B exam is not permitted. See Taking Exams for more information.
All exam forms are available on our Forms page.
Exams Required for M.A. and M.S. Degree Defense
If you are enrolled in an M.A. or M.S. degree program, you must pass the final examination for the master's degree. You can take this after all degree requirements have been fulfilled, but no earlier than one month before completing the minimum number of enrolled semesters.
To pass the exam unconditionally and receive a degree, all regular, proxy, and field-appointed members of the examining committee must assent that the exam was passed unconditionally. If you are enrolled in an M.S./Ph.D. degree program where the M.A. or M.S. degree is a prerequisite for your Ph.D., you may petition your special committee to approve combining the final examination for the master's degree with the examination for the admission to candidacy.
Exam forms required for the master's degree include "Schedule Master's Examination" and "Master's Exam Results Form and Instructions."
Exams Required for Ph.D. Degree Defense
The B exam is an oral defense of your thesis or dissertation. This exam can be taken after completing all degree requirements, but not earlier than one month before completing the minimum number of enrolled semesters. At least two semesters of successful registration must be completed between the passing of the A exam and the scheduling of the B exam.
Exam forms required for the Ph.D. degree include "Schedule A Examination and Research Compliance Form," "Schedule B Examination," "A Exam Results Form," and "B Exam Results Form."
The qualifying exam, or Q exam, is required in some fields for Ph.D. applicants. This exam helps the special committee determine your ability to pursue doctoral studies, continue in a program, and tailor an appropriate program of study.
Skip to Content
Interested in more? Search Courses
Search Input Submit Search
Dissertation & Thesis Information
Explore this Section
Preparing For Your Defense
Oral defense policies.
While the content of a dissertation or thesis is the prerogative of the student and their dissertation/thesis committee, the oral defense committee requirements, deadlines and format is established by university policy and managed by the Office of Graduate Education.
Doctoral Dissertation
Master's Thesis
Dissertation & Thesis Process
Step-by-step process, dissertation guidelines.
Proposal programs reserve the right to determine the composition of the dissertation/thesis proposal committee. Check your department's student handbook to determine any unique proposal policies and guidelines.
Dissertation Committee Guidelines
Thesis Committee Guidelines
Oral Defense
Students must satisfactorily complete the oral defense at least three weeks before the end of the term in which the degree is to be awarded. View resources for a Virtual Oral Defense.
Document Submission
Following the submission of the dissertation or thesis to ETD/ProQuest, students will work with the Office of Graduate Education for formatting approval. Formatting must be approved by the last day of the term.
Dissertation and Thesis publication option and information about restricting access
Congratulations! You have finished your dissertation/thesis!
Relevant Forms and Policies
Resources for a Virtual Oral Defense
The defense is expected to be held with the student and committee members being present in person.  However, if circumstances make it impossible for the student and/or committee members to be physically present, a defense with the student and/or faculty participating by conference call, webcast or other medium is allowed if agreed upon by the student, the dissertation director and committee members. 
2023 - 2024 Dissertation/Thesis Deadlines
View the Schedule of Deadlines for the 2023-2024 academic year.
Oral Defense Committee Recommendation Form
This form should be submitted to the Office of Graduate Education as soon as your proposal has been approved.
Schedule of Oral Defense
Four weeks prior to your oral defense, you must submit a copy of this form to the Office of Graduate Education and your department to schedule your oral defense.
Thesis and Dissertation Formatting Requirements
Review this comprehensive document for insight into formatting and arrangement requirements.
Thesis and Dissertation Submission Instructions
Follow these instructions to electronically submit your thesis/dissertation to ProQuest.
Formatting Template
The Formatting Template is a resource to help format your dissertation/thesis per the University's formatting requirements. 
2023-2024 Schedule of Deadlines
Writing center.
Need help writing your thesis/dissertation? Get the support you need at the Writing Center. Our skilled staff helps writers at all stages of the writing process in individual and group settings. 
Research Centers
Receive support from faculty and other on-staff research experts about best practices and executing a research strategy. 
OGE Student Services
303-871-2706
303-871-4942
www.du.edu/graduate-education
Mary Reed Building Room 5 2199 S. University Blvd. Denver, Colorado 80208
M - F 8am - 4:30pm
Dissertation and Final Oral Exam
[Part of the Policies of the CHD, last updated fall 2021]
Dissertation
The dissertation must represent an original and significant contribution to knowledge.  The dissertation should be a coherent document conforming with the customary standards of scholarly discourse and addressed to a broad audience in the corresponding subject rather than to a narrow audience of specialists in the field.  SEAS does not follow the practice in which a collection of manuscripts published or intended for publication as technical papers constitutes an acceptable dissertation.  It should be understood, however, that the student has an obligation to prepare the work for publication in the archival literature in timely fashion.  The dissertation must meet the GSAS requirements available at https://gsas.harvard.edu/degree-requirements/dissertations/formatting-your-dissertation  .
Final Oral Exam ("Defense")
The last two requirements are the final Ph.D. oral examination and an electronic copy of the dissertation submitted as a PDF file.  The student must deliver a complete penultimate draft of the dissertation (except for the acknowledgments) to all members of the research committee at least two weeks prior to the final examination. Once the student has agreed upon a time for the examination with all members of the research committee, the student is responsible for contacting the Office of Academic Programs ( [email protected] ) at least two weeks in advance in order to prepare the exam paperwork, and, if needed, to schedule a room.
The final oral exam (i.e., the defense) is the culmination of a student's years of effort and formally marks the candidate's entry into the community of scholars .   As such, the candidate and committee should strive to meet together in person for the exam.  If after attempting to schedule a time for the full committee to meet together in person it appears that no such time can be found, the candidate should consult with the Office of Academic Programs about alternatives, possibly including that one or more committee members attend remotely.
SEAS encourages candidates to provide a videoconferencing (e.g., Zoom) option for remote attendance by guests, community members and the public who may not be able to attend in person.
The final examination is essentially a presentation and defense of the dissertation, though more general questions relating to the field of the dissertation are in order.  At the end of the examination, the research committee may accept the dissertation, possibly subject to agreed-upon revisions, or specify further requirements.  If other than minor revisions are involved, the nature of the conditions that need to be met should be reported to the DGS.  The research advisor must certify in writing that these conditions have been met before award of the degree can formally be recommended by the Dean. 
SEAS facilities are the usual location for the final defense.  A student planning a defense to be held outside of SEAS must have the approval of all their committee members before finalizing the location of the defense. Arrangements as to location will be made by the student through the Office of Academic Programs. Public notice will be given.  The Office of Academic Programs strongly encourages students to schedule their defense not later than two weeks before the GSAS Ph.D. Dissertation submission deadline.
In Academic Programs
Non-Resident and Part-Time Study
CHD Meeting Schedule
PhD Overview and Timeline
PhD Course Requirements
PhD Program Plans
Teaching: G2 year
Qualifying Exam: by end of G2 year
Research Advisors, Committees, and Meetings
SM and ME Course Requirements
SM and ME Program Plans
Masters Thesis and Supervisor
SM degree en route to the PhD
Graduate Student Forms
Teaching Fellows
External Fellowships List
COVID-19 Graduate Program Changes (archived)
Dissertation Defense: Steps To Follow To Succeed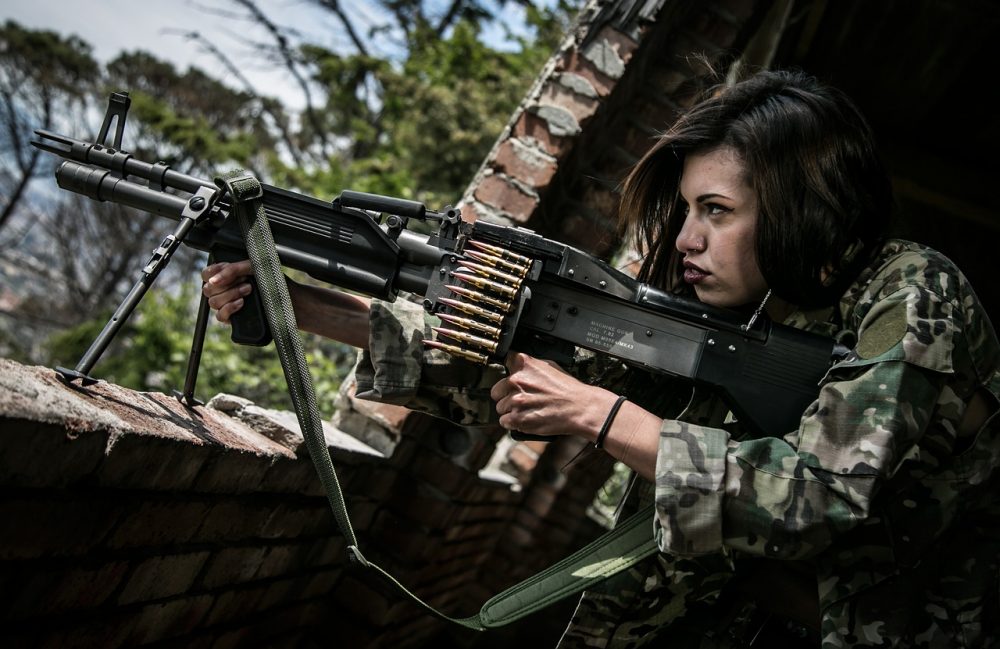 A dissertation defense is arguably one of the most important milestones in every student's career. While it signals that your tenure as a student is soon about to close, it validates all your efforts towards your thesis.
Being cautious about including all the necessary details is very important to successfully complete your dissertation proposal defense. This article tells you everything that you need to know about writing a defense that can add great credibility to you as a student.
What is A Dissertation Defense?
The first thing that you need to learn is what is a dissertation defense and what is its purpose. In simple terms, it is a presentation made by a student to defend all the ideas and views that are presented in a dissertation.
The presenter must include details like what is the reason for choosing specific research methods, the theory that has been selected for the paper, and other such points. This presentation is made before an audience that comprises of the university committee, professors and even fellow-students. It is met with questions and answers that gives the student an opportunity to provide more clarity on the dissertation in order to convince the committee to approve it.
Stages of a Dissertation Defense
One of the most important dissertation defense tips provided by several professors is to breakdown the process into three steps:
Preparation : This stage involves collection of all the necessary information that must be included in the defense dissertation and making all the arrangements for the actual meeting.
The defense meeting : This is where you decide how you will present the defense. The actual meeting is hugely reliant on the performance, body language and the confidence in your oral defense.
After the defense meeting : This stage, also known as the follow up, requires you to make the necessary revisions suggested by the university committee. You can even provide bound copies of the whole dissertation to distribute among different members of your departments. In the follow up stage, one must also think about expense that are related to publishing the Ph.D. dissertation defense as well as printing additional copies of the manuscript, if required.
How Long is a Dissertation Defense?
The first thing that a student should know is how long does a dissertation defense last? The length has to be carefully calculated to make the impact that you want. One of the most important steps in the dissertation preparation is to understand how much time each department allocates to the closing oral defense. When you plan in the early stages of your dissertation itself, you can write it in a manner that allows you to defend it in the allocated time.
Usually these meetings including the presentation, the oral defense and the question and answer session last for about two hours. In most cases, these two hours also encompass the time needed by members of the committee to deliberate.
How to Prepare for the Dissertation Defense
Now that you know how long is a dissertation defense, the next step is to prepare well enough to make your presentation impressive.
Here are some tips on how to prepare for a dissertation defense:
Watch other students in action to learn about different presentation styles. You can attend defenses of different colleagues in your department as well as other departments in your university.
Get all the details about the deadlines and the rules of your college or university about scheduling your defense.
Scheduling is also a very important part of your preparation. It is important to note that members of the committee and University chairs need to make time for these defences in a very packed schedule. Coordinate the date, venue and time of your defense as early as possible.
Prepare a manuscript adhering to the necessary formatting rules. Review your manuscript thoroughly before you hand it in. During your PH.D, your faculty will also assist you with the defense. For this, they must have a crisp and polished copy of your manuscript.
Most colleges have the facility for a pre-defense meeting. This is the best opportunity to sort out any concerns that you may have about the actual meeting. It is a good idea to ask the chairs what types of questions may be put forward and if there are any problems with the defense that need to be resolved. When you prepare for a pre-defense meeting, think of it as the final one and give it your all.
Put together all the material that you need for the defense. A detailed, yet to-the-point presentation must be prepared.
The final stage of preparation is practicing your presentation over and over again. It is not just the presentation but also the approach towards the questions that you must practice.
Tips To Nail Your Actual Meeting
With these tips you will be one step closer towards a successful defense that will help your dissertation pass and be approved:
All meetings should begin by addressing the chair. Make sure you thank all the committee members and the advisors for the efforts that they have put it. This gives you a professional start to the presentation.
The presentation should cover the following subjects in brief:
The research topic
Literature review
The methods used for analysis
The primary findings of the research
Recommendations of additional research on the subject in the focus.
Do not get rattled by any discussions among the chairs. They will deliberate on any disagreements or topics of interest. This is a part of the process and is not a reflection of the presentation itself.
There are two questions that are commonly asked that you should be prepared for. This includes the weaknesses of the dissertation and the research plans that you have made post-dissertation.
Use subtle gestures when you are talking. Do not overuse your hands when doing so. The whole meeting including the question and answer session should have a very formal appeal.
The tone of your voice must be assertive without making it seem like you are trying to hard. Be clear and enunciate when you speak.
Once the questions have been answered, the committee will leave the room. Then, after the deliberation, you will be informed if your dissertation has passed or not.
For affordable thesis writing assistance , get in touch our team today. The pricing is cheap but students can be assured of top notch quality in all our final products.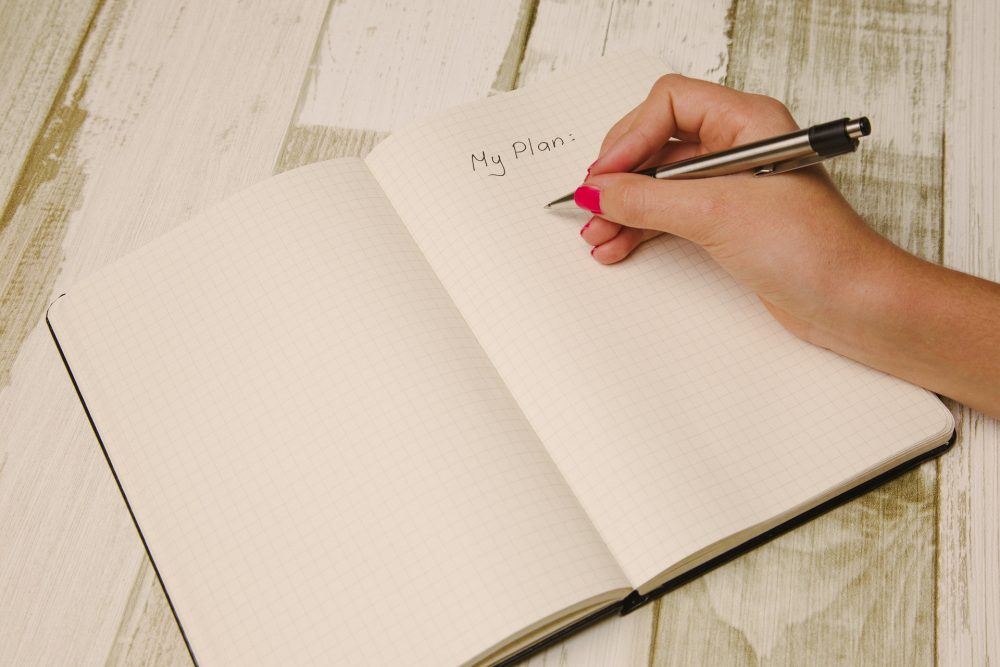 Leave a Reply Cancel reply
Your email address will not be published. Required fields are marked *
Comment * Error message
Name * Error message
Email * Error message
Save my name, email, and website in this browser for the next time I comment.
As Putin continues killing civilians, bombing kindergartens, and threatening WWIII, Ukraine fights for the world's peaceful future.
Ukraine Live Updates

Survival Skills for Thesis and Dissertation Candidates pp 177–181 Cite as
Preparing for the Oral Defense
Robert S. Fleming 3 &
Michelle Kowalsky 4  
First Online: 15 September 2021
828 Accesses
Part of the Springer Texts in Education book series (SPTE)
If you have ever taken a road trip that involved crossing the border and traveling into a different country, you are probably familiar with the reality that border crossings can present their own challenges. By understanding the process and preparing in advance you can be ready to pass muster with the customs agents and continue your journey.
This is a preview of subscription content, access via your institution .
Buying options
Available as PDF
Read on any device
Instant download
Own it forever
Available as EPUB and PDF
Compact, lightweight edition
Dispatched in 3 to 5 business days
Free shipping worldwide - see info
Tax calculation will be finalised at checkout
Purchases are for personal use only
Bibliography
Karkukly, W. (2019). The art and science of PhD research: a step-by-step guide to achieving a doctorate degree and conducting academic research . Friesen Press.
Google Scholar  
Rudestam, Kjell E, and Rae R. Newton. (2015). Surviving your dissertation: a comprehensive guide to content and process (4th ed), Thousand Oaks, CA: Sage.
Swetnam, D. (1997). Writing your dissertation: how to plan, prepare and present your work successfully . How to Books.
Download references
Author information
Authors and affiliations.
Rohrer College of Business, Rowan University, Glassboro, NJ, USA
Robert S. Fleming
Campbell Library, Rowan University, Glassboro, NJ, USA
Michelle Kowalsky
You can also search for this author in PubMed   Google Scholar
Corresponding author
Correspondence to Robert S. Fleming .
Rights and permissions
Reprints and Permissions
Copyright information
© 2021 The Author(s), under exclusive license to Springer Nature Switzerland AG
About this chapter
Cite this chapter.
Fleming, R.S., Kowalsky, M. (2021). Preparing for the Oral Defense. In: Survival Skills for Thesis and Dissertation Candidates. Springer Texts in Education. Springer, Cham. https://doi.org/10.1007/978-3-030-80939-3_33
Download citation
DOI : https://doi.org/10.1007/978-3-030-80939-3_33
Published : 15 September 2021
Publisher Name : Springer, Cham
Print ISBN : 978-3-030-80938-6
Online ISBN : 978-3-030-80939-3
eBook Packages : Education Education (R0)
Share this chapter
Anyone you share the following link with will be able to read this content:
Sorry, a shareable link is not currently available for this article.
Provided by the Springer Nature SharedIt content-sharing initiative
Find a journal
Publish with us

Oral Examinations
If you have questions about oral examinations, contact us at [email protected] .
Once your dissertation is nearing completion, it's time to schedule your defense—your final oral examination.
You should begin making arrangements for your defense at the beginning of the semester (especially during the summer) in order to accommodate the schedules of your committee members.
Students must be currently enrolled in the dissertation course for the semester in which the defense is scheduled and held.
Committee Changes
Any changes to your dissertation committee must be approved by the Dean of the Graduate School. Changes should be approved at least 30 days prior to the date of the oral examination so that all new members have ample time to become familiar with your dissertation.
Defense Attendance
You, the student, and your supervisor, in negotiation with the dissertation committee members, should determine a time and date for the defense. Each member of your committee must receive a copy of your dissertation at least four weeks prior to your dissertation defense date. A defense cannot be held within two weeks of the last class day of the semester, unless the committee has consented to hold the defense within those last 2 weeks.
Request for Final Oral Examination Form
You must schedule the dissertation defense with the Graduate School at least two weeks prior to the defense date by completing the Request for Final Oral Examination form. All members of your committee must sign your request form indicating their intent to be present at your final oral. Your graduate adviser must also sign this form to indicate you have been approved to defend.
It is expected that all members of the committee attend the defense. The Graduate School does not distinguish between physical attendance or electronic/virtual attendance of the defense. One non-supervisory committee member may be absent from the defense in if necessary, but all members must read the dissertation and, when satisfied, sign the Report of Dissertation Committee form.
Contact for Questions
Email the Graduate School at the link above with any questions concerning defense attendance.
Format Check Requirements
When you submit the Request for Final Oral Examination form to the Graduate School, you should include one copy each of the dissertation abstract, title page and the committee membership page for a format check in separate PDF. You do not need to include the instructions page.
After the Defense
The official recommendation of your committee and your program is communicated to the Graduate School on the Report of Dissertation Committee. The Dean of the Graduate School depends on this document to determine your eligibility to receive the doctoral degree so it is essential that it be completed and returned in a timely fashion. A passing report signifies that your committee unanimously agrees that you have completed a dissertation that is an independent investigation in your major field.
In the event that revisions to your dissertation are necessary before your committee members approve your dissertation, the report will be retained by your supervisor until all revisions have been completed. After successful completion of your defense and any required revisions to your dissertation, the Report of Dissertation Committee should also be signed by all members of your committee and must be submitted to the Graduate School.
After you've made required or requested revisions to your dissertation, if any, check it carefully for grammar, spelling, punctuation, content and format, then convert it to the required PDF format and upload it.
Do not submit your report/thesis/dissertation via email . Final reports, theses and dissertations MUST be uploaded to the Texas Digital Library before your final paperwork and pages will be reviewed. After submission, no revisions or corrections will be allowed except for those required by the dean of the Graduate School.
Upcoming Oral Examinations
Doctoral students' final oral examinations are open to all members of the University community and the public unless attendance is restricted by the Graduate Studies Committee. Scheduled oral examinations are published on the UT Grad School website.
DIS9904 Course Guide
Presenting Data
Writing Tips
Presentation Tips
Post-Dissertation
10 Tips for Delivering a Riveting Webinar Presentation You'll need to work harder than ever to avoid the mistakes that plague conventional presentations and take your performance to a higher level. Here are 10 tips to help you grab your audience and keep them tuned in.
Creating a Successful PowerPoint Presentation At Northcentral, you may be asked to prepare an assignment using PowerPoint. This presentation will offer some guidelines to creating a successful presentation
Effective Public Speaking The Section on Effective Public Speaking: PowerPoint Presentations gives you some important principles when using Microsoft PowerPoint in your speeches and presentations.
Free Guided Meditations For an introduction to mindfulness meditation that you can practice on your own, turn on your speakers and click on the "Play" button. Podcasts are also available on iTunes.
Getting Over Speech Anxiety Provides tips on reducing speech anxiety. Importance of speech preparation prior to public deliberation; Visualization of oneself as being successful; Relevance of practicing stage presence; Details on redefining fear as excitement; Provision of oneself with sufficient support; Benefits of no eye contact with audience for speech phobic.
How to Practice Mindfulness Meditation Cultivating mindfulness is the key to overcoming suffering and recognizing natural wisdom: both our own and others'. How do we go about it?
How to Prepare for The Oral Defense of Your Thesis/Dissertation Use the following steps when preparing for the oral defense of your thesis/dissertation.
An Oral Defense: Preparation and Presentation An Oral Defense can be required to defend the proposal and/or the complete dissertation. Congratulations on getting to either stage of the dissertation process. Here are some guidelines you may want to consider as you prepare for your Oral Defense.
<< Previous: Writing Tips
Next: Post-Dissertation >>
Last Updated: Oct 6, 2023 8:36 AM
URL: https://resources.nu.edu/dis9904
Recinto Universitario de Mayagüez, Call Box 9000 Mayagüez, PR 00681 (787) 832-4040 ext. 3810, 2151, 2155 [email protected]
Theses, Dissertations, and Project Reports (TDP): Defense
Research Protocols
Format & Content
Funding Opportunities
Other Things You Should Know
Thesis and Dissertation Defense
On the date of your defense, you will start off by making a 30-minute presentation describing all aspects of your study. You will do this before an examining committee. This committee will consist of the members of your graduate committee plus a representative from the Office of Graduate Studies. This presentation is open to the public. After you have concluded your presentation, the members of the examining committee will have the opportunity to ask questions about your study. This part is not open to the public. After the Q&A session, the examining committee will deliberate to determine if your work is approved.
For more information concerning your defense, and to access related documents, visit the page titled " Thesis Defense " in the Office of Graduate Studies website.
Submission of Your Manuscript
The deadline to request your defense is published every semester in the academic calendar . When you make your request, you must submit a PDF copy of your manuscript to the Office of Graduate Studies.
Preparing for Your Defense
Gwf clinics.
Here we provide links to presentations created by the Graduate Writing Facilitators that can be very helpful as you prepare for your thesis or dissertation defense.
Preparing for Your Thesis Defense: From Manuscript to Presentation
Communicational Strategies in Oral Presentations
Visual Design in Oral Presentations
Thesis Defense Rubric
It is very important for you to know how your defense will be evaluated. Click on the image below to see a rubric that presents the evaluation criteria and explains what is expected in a strong defense.
Web Resources
If you search the web, you can find a tremendous amount of resources on how to prepare for your defense. Here we have included some links to material available on the Internet. You can check them out and use them as a starting point to locate other resources.
IMPORTANT: Make sure to evaluate the quality of every resource you find. Use your best judgment!
Preparing to Defend your Thesis from Home (American Psychological Association)
Thesis Defense (Wheaton College)
Thesis Defense: A Guide to Prepare Best (BachelorPrint)
Dissertation Defense Tips (Rolanda Anderson)
How to Defend your Thesis? Top 10 Tips for Success (Ranywayz Random)
Submission of Final Version
After you have completed your defense, you must make any recommended changes to your thesis or dissertation. These changes can be related to format, content, or other aspects of your work.
Once you have made all necessary changes, you must submit your final document in PDF format to the Office of Graduate Studies (OEG). In addition to this, you must do the following:
Send another copy of the PDF to Mrs. Lucy Serrano, who is OEG's Administrative Official. Mrs. Serrano's email address is [email protected]
All members of your graduate committee
The OEG representative who was present at your defense
The director of your department
Submit printed copies of the English and Spanish versions of your abstract to OEG
For more information, visit https://www.uprm.edu/oeg/estudiantes-activos/tesis/entrega-de-la-tesis/
<< Previous: Citation
Next: Funding Opportunities >>
Last Updated: Sep 28, 2023 7:55 AM
URL: https://libguides.uprm.edu/Theses-Dissertations-ProjectReports
Biblioteca General © 2023 - Universidad de Puerto Rico. Todos los derechos reservados.
Cookie Notice
This website uses cookies. Contact us for questions or requests.

Information for:
Current Students
Alumni & Friends
Faculty & Staff
Degrees & Programs
Campus Maps
Jobs & Careers
Campus Shuttles
People Directory
Student Life
Giving
Augusta University
The Graduate School
Dissertation Defense
Dissertation Defense Schedule
IMPORTANT REMINDERS FOR DEFENSES
FALL 2023: November 22, 2023
SPRING 2024: April 19, 2024
SUMMER 2024: July 16, 2024
Students must be admitted to candidacy TWO full semesters before their graduation date.
If students are planning to defend in the Spring, Summer or Fall semester, they should review and resolve any discrepancies on their JAGTRAX report as soon as possible and/or prior to the start of the semester in which they plan to defend (the reviewed copy of their up-to-date JAGTRAX report with ANY remaining discrepancies notated must be submitted to TGS). All degree requirements must be met in order to graduate.
ELECTRONIC THESIS / DISSERTATION (ETD) BOOT CAMP
ETD training videos are available on the graduate school library page . If you need specific assistance, please contact Jennifer Davis , Scholarship & Data Librarian .
PLANNING TO DEFEND?
Here are a few reminders ….
You Must Be Enrolled
Students are required to be enrolled in the semester in which they defend. Students are not enrolled the semester(s) after they defend unless they fail or pass with major revisions (see details at end of this document).
International Students It is the student's responsibility to meet with Ms. Beverly Tarver in the International and Postdoctoral Service office to discuss graduation plans to determine if/how their visa and student compliance status will be affected. If a student is planning to apply for OPT he/she must allow sufficient time for the application process. It is the student's responsibility to ensure that he/she remains in compliance with all his/her official paperwork for student status and has completed all appropriate applications and paperwork that may be required for his/her post-graduation plans in the US.
Prepare Your Dissertation
In the preparation of a thesis/dissertation, the student should consult the Thesis/Dissertation Preparation Booklet and follow the instructions for the required format. In no instance should another thesis/dissertation be used as a guide for the style and format of a manuscript. It is the responsibility of the Major Advisor to see that the student adheres to these policies. The Graduate School will not approve thesis/dissertations that do not follow the format outlined in the manual.
Set Up Your Defense
Get Your Readers Approved The student must send a memo for the selection of reader(s) to the TGS Dean's office for approval. While The Graduate School only requires one reader, specific programs may require more readers.
Apply for Graduation Once a final oral defense is scheduled, the student must complete the online Application for Graduation .
Schedule Your Defense The student must coordinate a time and date that is agreed upon by his/her advisor, all committee members, reader(s) and the TGS. The student must then schedule and coordinate the final oral defense through the TGS Dean's office.
The Oral Defense must take place no later than 3 weeks before the end of the term (graduation).
ALL final documents and forms must be submitted 1 week prior to the end of the term (graduation).
No oral defenses will be scheduled to take place between semesters.
Reserve Your Room The student is responsible for scheduling the room location and coordinating distance technology for the committee members that will not be present face-to-face at the final oral defense. Prior to the final oral defense, the student should send copies of his/her PowerPoint presentation to any committee members/readers participating via distance technology.
Prepare For Your Presentation
Distribute Your Thesis/Dissertation Draft Please note the student's thesis/dissertation "draft" must follow the policies and required style and format outlined in the Thesis/Dissertation Preparation Booklet . Advisor-approved draft of thesis/dissertation should be submitted to Advisory Committee 5 weeks (or more) before final oral examination.
The corrected draft copy of your Thesis/Dissertation must be submitted to the Major Advisor, Advisory Committee, Reader(s) and The Graduate School 2 weeks (or more) before final oral exam.
Two Weeks Prior to Oral Defense, The following must be submitted to The Graduate School at least 2 weeks before the final oral exam:
Corrected, printed hard copy of the Thesis/Dissertation draft (in required format)
Signed Faculty Agreement for Final Oral Exam Form by committee members and reader(s)
Signed Thesis/Dissertation Approval Form , indicating Advisory committee's approval that the thesis/dissertation is acceptable (content & format) for the purpose of administering the Final Oral Examination
An electronic copy of the thesis/dissertation announcement
Announce Your Defense The student is responsible for producing and sending his/her thesis/dissertation announcement to faculty and students. The announcement should be mailed via campus mail at least 2 weeks before final oral exam. Successfully scheduled defense will be posted on TGS website.
Oral Defense Results
Your defense will be evaluated by the following rubrics .
Pass/Minor Revisions If a student passes with minor revisions, he/she will not be enrolled (nor will be allowed to enroll) for the following semester (or any subsequent semesters) in the degree program in which he/she has just defended his/her dissertation. The student will be expected to graduate at the end of the semester in which he/she defends. The student's final approved revised thesis/dissertation and ALL final paperwork is required to be submitted to TGS one week prior to the end of the semester/graduation.
Pass/Major Revisions or Fail If a student passes with major revisions or fails, a subcommittee will be appointed and he/she must enroll for the following semester. The subcommittee will establish a list of necessary revisions and a timeline for completion that are required to be fulfilled to the satisfaction of the subcommittee in order for the thesis/dissertation to be approved and subsequently accepted by The Graduate School in partial fulfillment of the MS/Ph.D. degree requirements. The student's final approved revised thesis/dissertation and ALL final paperwork is required to be submitted to TGS one week prior to the end of the semester/graduation.
Contact Information
The Graduate School (706) 721-3278 [email protected]
Jennifer Putnam Davis Scholarship and Data Librarian University Libraries (706) 721-8789 [email protected]
Dissertation and Oral Defense
After you have completed your research and are beginning to plan the writing of the Dissertation, a meeting must be convened with your Advisory Committee before writing commences.  The purpose of this meeting is to plan with the Committee how your research will be presented in the Dissertation, its scope and the details of organization.  You should not begin writing your Dissertation until you and the Committee agree on its content and format.  You should also complete Part III of the Certification Form and file it with the Program Office.
As part of the thesis planning, you should consult the Graduate School's Guide to Preparing your Doctoral Dissertation : https://grad.wisc.edu/currentstudents/doctoralguide/ . These publications contain important information concerning formatting your thesis, submission of your thesis, and deadlines for completion of degree requirements.
You and your Advisory Committee will set a date for the Oral Defense of the thesis.  The date chosen for the defense must allow sufficient time prior to your departure from the University for revisions suggested by the Committee to be incorporated into the final version of the Dissertation.  At least three weeks before the final Oral Examination, you should submit the Ph.D. Final Oral Committee Form to the Graduate School.  This form is available in the Program Office and at the Graduate School in Bascom Hall.  No later than two weeks before the defense and after the details have been approved by your major professor, you should provide the Program Office with the date, time, and place of the Oral Defense and an abstract of the thesis.  An announcement of the defense will be e-mailed to Program faculty, Program students, and other neuroscientists on campus.
The completed Dissertation should be delivered to your Committee at least two weeks before the oral defense.  If the Dissertation is submitted later than this, the date for the defense will be rescheduled automatically by your major professor to allow at least two weeks for review.  Any change in this schedule must receive prior approval in writing by all members of your Committee.
The thesis defense consists of a public presentation of the thesis followed by a closed meeting with the Advisory Committee.  At the conclusion of the defense you will be asked to leave the room and the Committee will discuss whether to accept the thesis.  This decision will be based on the quality of the public presentation and of the written Dissertation.  The Committee will not approve the Dissertation until it is judged to be a satisfactory final version acceptable for the Ph.D. degree and for submission to the Graduate School.  One copy of the final version of the Dissertation should be submitted to the Graduate School and three copies to the Program.  The Program will bind three copies of your Dissertation: one each for you, your major professor, and the Program's permanent collection.
While the details of your Dissertation will be determined by you and your Advisory Committee, all Dissertations are expected to be of publishable quality and to conform to a general standard.  The expected Ph.D. thesis consists of two or three published or publishable manuscripts on which you are the first author.  The Dissertation should be written in a style that is compatible with that commonly used for manuscripts published in major scientific journals.  Thus, the Dissertation may consist of a series of published papers or publishable manuscripts, accompanied by an informative introduction that includes sufficient background information so that all neuroscientists should be able to comprehend the significance of the thesis.  Appropriate bridging chapters and a substantive, global discussion that integrates the chapters also should be included.
To return to the student handbook please click here .
Dissertation Consulting Services Since 2004
Our services
Dissertation Help
Dissertation Consulting
Dissertation Editing
Write My Dissertation
Best tips to prepare the oral defense of the dissertation
Completing thesis is significant part in every researcher's life. This part of life can be durable; it requires lots of efforts, but this work will lead to one of the most important steps of candidate's future academic career. Best dissertation writing services acknowledge how important this step is to every researcher. Actual writing of dissertation is not the ending; oral defense of your research work, which you were conducting during several years, is even more important!
Why is it so important, if my work is done?
Many students underestimate oral defense of their thesis; it seems that research work is already done and what can be more important than that? The importance lies under candidate's ability to represent his work. Present the research he has been doing over years, during just one hour or so. Such pressure is explained by willingness to check if student can bring his ideas to audience quick and clearly. If the importance of the thesis is not hard to plumb, then it is easy to represent.
How dissertation writing services can help?
Many companies provide customers with professional help in writing dissertations , its chapters, essays, theses, etc. It is popular not just in UK but also all around the world. Academic assistance can provide not just thesis itself but helps to search for appropriate academic sources, write essays and separate chapters of dissertation, which is convenient way to reassure in competence of selected service and writer himself.
How does it help to prepare oral defense?
Oral defense includes all research made during years of academic work. When you have your paper made by experienced writer, you have more time to prepare your presentation on time by stated deadlines. This encourages you to represent your work in best possible way. If you find dissertation not appropriate or it lies under your expectations you can request revision or even set dispute status to your work and request refund.
What dissertation writing service to choose?
When you decided to make assignment to experienced writer from service that provides dissertation help it is important to choose correct, reliable and responsible one. Choosing such service can be time-consuming. You should test the quality of performance before buying paper at certain platform, this way you can protect yourself from unnecessary issues and stress. You can assigning some essay or one chapter of thesis to particular writer . By the ability to communicate with writer you make sure that the work is going in the correct stream.
In conclusion, it is important to mention that writing dissertation services helps you with your academic performance. While oral presentation isn't less important part. Student must acknowledge that this part represents his own knowledge and skills in his field, which are represented on pages of his paper just partially. Writing services provide appropriate help in completing your paper. But no one can help with building your future academic career. Still this is convenient way to save your time and let someone else do boring writing job. Hope this information is useful to you and your future career.
How it works
1 make your order, 2 monitor the progress, 3 download the paper, get dissertation writing help.
A premium service to write literature review for dissertation at affordable price
What is a Dissertation?
Effort Layouts: Organizing Your Ideas
For Students: A Guide on How to Write
4 Factors that Make an Essay Great!
Testimonials
The topic of my dissertation seemed easy but only at first glance - I couldn't sleep well any more. I was stressed and I felt broken. Phdify saved me from a total disaster, and now I have my PhD.
Most friends of mine encountered the same difficulties. I wrote some chapters by myself, but another chapters were moving on slowly! So, I never hesitated to ask for a help and I've got a great experience at phdify.com!
At one moment I felt an absolute despair to finish my thesis! To my luck a good friend of my gave me this site, and I understood: this is my salvation! Thanks to Phdify team I finished my thesis in time!
Ask support
Get answers Immediately
© Ph Dify 2023. All rights reserved
PhDify.com is owned and operated by RATATATA LTD Registered address: 48, Vitosha Blvd., ground floor, city of Sofia, Triaditsa Region, Bulgaria, 1000.
Template undergraduate research proposals
Finding dissertation proposal samples
sema academy
Essential things to remember during oral dissertation defense.
For every student pursuing a Doctorate in a particular subject, the success of their future career depends on their dissertation. Their dissertation is viewed by their professors as well as by the public and other journal or publication authorities as well sometimes. A large and very important chunk of this dissertation depends on the oral defense prepared by the student to support his or her thesis. The stronger the oral defense, the more effective the theoretical dissertation.
For the oral dissertation defense to be on point, it is expected that the student is absolutely in sync with the theoretical portion of his or her dissertation. For this, the student needs to know:
all the contents that had been included in the dissertation, especially the thesis statement,
reasons for selecting that particular hypothesis,
method of research,
choice of technique,
findings, and
Probable justified explanation of the findings.
The next thing that must be kept in mind while preparing for the oral paper defense is the strength and weaknesses of the thesis statement. Every good oral paper defense is well aware of both and emphasizes on the strengths to show the significance of the working theory and downplays the weaknesses in a perfectly synchronized and subtle manner. In case a weakness does crop up in the process of oral questioning, a good paper student knows how to manipulate them and effectively subdue them through tactful grounds, such as blaming the limitations of the restricted sample.
Skill focus
The most important and vital point that should be focused on is the confidence and oratory skills of the student. Confidence is a key factor in oral defenses and without it, the entire defense, no matter how strong it is, will crumble and fall flat. The student must have faith in his paper and even if he or she is nervous, the anxiety should not be visible to the person countering the paper. The student should speak formally and sharply stress on his strong suits and not become a bundle of nerves when a probable flaw is detected in the paper.
An oral paper defense is not that hard to ace, actually. If the student is well prepared with the matter and contents of his paper and is confident in his or her abilities, there will most probably be no hindrance to a good oral paper defense.
Looking for help with your thesis? Order custom thesis from this thesis writing service - professional thesis writers, editors and proofreaders.
Writing Ideas
Dissertation titles on Tourism
Composing an abstract of a dissertation
Writing a dissertation proposal
Topics for a dissertation on Physiotherapy
Undergraduate dissertation schemes
Finding template dissertations
Differing research projects and dissertations
Master's dissertation writing hints
Composing a dissertation on Science
Research methods in a Cultural Studies thesis
Oral defense of a dissertation
Law thesis writing hints
Business Management: proposal writing
Creating thesis methods effectively
Writing help
Get professional online thesis help from experienced thesis writing service.
© 2023
Our websites may use cookies to personalize and enhance your experience. By continuing without changing your cookie settings, you agree to this collection. For more information, please see our University Websites Privacy Notice .
The Graduate School
Listening sessions for vice provost/dean of the graduate school search.
As part of the search for the next Vice Provost of Graduate Education and Dean of The Graduate School, the Office of the Provost has organized Listening Sessions for graduate students, graduate faculty, and staff.
November 16, 2023 from 12:00pm-1:00pm (Updated time) Listening Session 1 for Grad Students
November 16, 2023 from 1:00pm-2:00pm Listening Session 2 for Grad Faculty
November 16, 2023 from 3:00pm-4:00pm Listening Session 3 for Grad Staff
These will be held virtually and the links to participate can be found on the Provost's webpage under "Feedback Opportunities":
University of Connecticut Office of the Provost | Academic Leader Searches (uconn.edu)
We hope you'll be able to attend. If you have any questions, please reach out to Hailey Wilk from the Office of the Provost.
Contact Information
860-486-3617
The Whetten Graduate Center, Second Floor University of Connecticut 438 Whitney Road Extension, Unit-1152 Storrs, CT 06269-1152
8:30am to 4:30pm Monday through Friday
UConn Today
UConn, Partners Investigate Impact of Windfarms on Marine Life
UConn Health Employees Named 2023 Connecticut Healthcare Heroes
Preventing Death from Lung Cancer is the Goal of the Lung Cancer Screening Program at UConn Health
Positive Behavioral Interventions Center Receives $21 Million to Revolutionize K-12 Education
Dutch Educators, Neag School Partner to Implement Positive Behavior Interventions and Supports
Upcoming Defenses
Doctoral dissertation oral defense of pejman ghelich.
Thursday, November 16th, 2023
UConn Health
"Microengineered Technologies for Immunomodulation in Skin Wound Healing" Degree of Doctor of Philosophy in Biomedical Engineering (Advisor: Prof. Ali Tamayol)
Pejman Ghelich, Email: [email protected]
Doctoral Dissertation Oral Defense of Niv Schvartz
French and Francophone Studies Regards croisés sur l'Amérique : les États-Unis dans la littérature contemporaine de langue française
Niv Schvartz [email protected]
Doctoral Dissertation Oral Defense of Yelie Yuan
Friday, November 17th, 2023
10:00 AM - 12:00 PM
Austin Building
Title: On Assortativity of Weighted Directed Networks Doctoral Field of Study: Statistics
Please contact Yelie Yuan at [email protected]
Doctoral Dissertation Oral Defense of Thi Kim Tran Tran
Monday, November 20th, 2023
Chemistry Building
Doctoral Dissertation Oral Defense, Department of Chemistry
Thi Kim Tran Tran, [email protected]
Doctoral Dissertation Oral Defense of Laura Gillen
Healthcare Professionals' Attitude towards Ventilator Management Education Delivered Electronically in the Neonatal ICU 
Dr. Joy Elwell