Best Online Writing Jobs In Kenya 2023 (10 Legit Websites)
If you're looking for an online writing job to cover your bills, I'll share ten best websites where you can find online writing jobs in Kenya and great tips to get you started with your side hustle.
Having started as a freelance writer but now running several blogs and YouTube channels, I'm living proof that the future for online writing jobs in Kenya is bright.
From academic writing, where you earn from doing assignments to content writing, where you create web-tailored content, there are so many earning opportunities.
While so many Kenyans, especially those in college, take online jobs as a part-time hustle, you could comfortably do it full-time. That means you can pay rent and every other bill and support your family as a full-time online writer.
You need to know where to get legit writing gigs, and that's where I come in. I'll point you in the direction of legitimate online writing websites in a few.
Here are the best places to find online writing jobs in Kenya after which I'll give you some tips to get started as an online writer in Kenya
10 Legit Websites: Online Writing Jobs In Kenya
Upwork is generally the best freelance writing platform for Kenyan writers and the global community.
The clients pay very well, especially when you are skilled and with good feedback.
During my college time, I started as a freelancer on Upwork and could make $10-$30 an hour. This is the side hustle that gave me some cash to support my college lifestyle. Nowadays, I hear that it's possible to earn as much as $50 an hour.
The best part is that Upwork now pays via M-PESA and not just PayPal as it used to be back then.
And when it comes to compensation, they have an escrow system that protects your earnings, and you can withdraw any time once the money matures.
It usually takes five days for money released by the client to reflect on your Upwork account.
2.   Fiverr
Many Kenyan writers have an account on Fiver or had it at some point. There, you sell your writing services to an international community of well-paying clients.
You can set your rates for as little as $5 per project, but no one stops you from asking more.
The good thing about this freelance writing site is that you don't need a degree to sign up and accept freelancers from all around the globe.
Generally, Fiverr takes 20% of your earnings, as you keep the rest. The money matures after 14 days.
3.   PayPerContent
PayPerContent is a writing platform that requires you to sign up as a member before you can start receiving writing jobs.
Unlike Upwork, you don't have to bid for work. That means the jobs are more regular.
You can write web pages, blog posts, reports, and articles on PayPerContent.
Once you get accepted (after passing the skill test), PayPerContent offers you editorial guides that you can use to deliver top-notch content.
The compensation is decent, and you can take as many orders as you can handle.
Though you pick your orders and work time, you are expected to deliver your tasks on time.
The sign-up is free, and the pay is twice a month via PayPal.
4.  PeoplePerHour
PeoplePerHour allows you to apply to just about any online job. So, it's not just about online writing but also jobs like web design, programming, graphic design, translation, to name a few.
PeoplePerHour is strict when it comes to the content you create. Your submission is reviewed and rated by the administrator. That means the more impressive the rating, the likelier you will land more well-paying jobs.
If you are a speedier and efficient writer, you could make some serious cash on PeoplePerHour. The company takes 20% of your first £500 earnings.
Payments are through an Escrow system, thus safe. So, you are guaranteed payment for work done.
Guru is more like PeoplePerHour and Upwork. You need to sign up for a freelancer account and apply for the writing jobs that interest you.
When a client likes your proposal, they'll interview you before awarding you the contract.
Besides online writing jobs, you can find jobs in translation, web design, sales, among many other disciplines.
You don't need a degree to sign up on Guru, and you have the option of sending an hourly, fixed, or task-based quote to the client.
Guru pays via PayPal or direct deposit within 24 hours of processing your earnings.
However, you must create an appealing profile and send a persuasive proposal to win clients.
6.  Falcon Writers
Falcon Writers is a Kenyan-based freelance writing platform known to attract the international community. You can find legitimate academic and content writing jobs on the platform, and the pay is decent.
They pay promptly via PayPal, and you can make about $10 per page. They even offer bonuses to exceptional writers.
The Falcon Writers team is entirely professional, and they promise live support. Impressively, the company has an online course for less experienced writers.
With Falcon Writers, you can take on as many jobs as you want, especially in a high season. You'll however, need to pass a small entry test before joining the platform.
7.  ProWritersTime
ProWritersTime is another reputable Kenyan-based online writing platform. They mostly hire academic writers in various disciplines such as English, Law, Business, Finance, History, Statistics, and Medicine.
The content writing company is always looking for talented Kenyan writers who want to earn decently.
In addition to receiving a payment from the jobs you deliver, you can also get bonuses for high ratings.
ProWritersTime also promises timely payment and a mentoring program for writers who need self-development lessons.
Your grammar must be flawless, and you should be able to produce plagiarize-free work to continue earning on ProWritersTime.
8.  Nerdy Turtlez
Nerdy Turtles is a Kolkata-based online writing one-stop solution. Though it originally began as an online education platform, Nerdy Turtlez now hires skilled writers to join their team.
The agency accepts mainly academic writers in statistics, business, engineering, education, computer science, and accounting, to name a few.
Nerdy Turtlez pays Ksh 200-Ksh 500 per 250 words, depending on your writing skill. They pay promptly and offer you the freedom to pick your jobs. So, you work conveniently from home.
The sign-up is free. So, you've no reason not to give Nerdy Turtlez a try.
9. Kuhustle
Like Falcon Writers, Kuhustle is Kenyan-based but attracts the best-paying clients worldwide.
That means they only hire top freelancers. However, you don't have to be very experienced to join the platform as it is beginner-friendly. You have to be impeccable at research and have flawless grammar.
Overall, Kuhustle is an excellent platform to build your writing profile. The best part is that you don't sit for any skill test, making the application less troublesome.
So far, the platform has over 32,000 freelancers who tackle various projects.
You need to send your bid in response to the jobs published. Kuhustle limits the bids per job to five, making the jobs very competitive.
10. Freelancer.com
Freelancer.com is irrefutably one of the largest freelancing platforms. It has writers from all around the globe.
Though the clients don't pay the best and the jobs have a lot of competition, the opportunities are legit.
Besides, once you get your first job and an excellent review to show for it, the next one will come. Before you know it, you'll be having long-term clients.
You can write eBooks, blog posts, articles, reports, or even scripts on Freelancer.com. Like any other freelancing platform, you've to bid, indicate your quote, and wait for the client's response.
You can expect to earn $2 per 500 words as a beginner freelancer on Freelancer.com.
Related: online jobs in Kenya for students
Tips To Get Started As An Online Writer in Kenya
Now that you know where to get legit online writing jobs in Kenya, it's time I give you a few first-hand tips to land your first or next writing gig.
Here's what to remember:
Get some online training to learn the basics. You can learn on YouTube or sign up for an online writing course.
Sign up for two or more freelance writing accounts to boost your chances of landing some freelance writing jobs.
Don't forget to network with other Kenyan online writers, especially social media. You can try Awesome Transcribers Kenya on Facebook.
It doesn't hurt to cold pitch. Send out cold emails to prospective clients and companies, convincing them why they should buy your writing services.
Build an online portfolio. Preferably, start a blog to showcase your work to clients.
Keep reading and learning from the best writers. Though I've been writing for years, I still read articles and newsletters by more experienced writers to understand where I can polish on my blogs.
Please stay away from plagiarism, don't miss deadlines, and proofread your work before submitting it.
Stay unique and always give your best to win your clients with creativity and originality.
Only take up projects that you can deliver and don't sell low just because you are desperate. It destroys our credibility as Kenyan writers.
In Conclusion
There are unlimited opportunities for online writing jobs in Kenya. With this guide, you should land a legit online writing job. All the best, mate!
© YU, All rights reserved
Kenya Online College
Learn. Work. Online
Online writing jobs in Kenya that pay through MPESA daily, weekly, or monthly
Are you searching for legit online writing jobs in Kenya that pay through mpesa?
We, of course, work to earn cash, and when it just takes seconds to get paid- MPESA is really fast- and not weeks (there were times guys had to wait for days for their PayPal payments to clear), making money writing sound so exciting, doesn't it?
Personally I have been an online writer for the past few years and I have tried out most of the online writing jobs in Kenya that pay through MPESA- payment can be daily, weekly, or monthly depending on your agreement with the employer/client.
Here they are in case you want to try your luck too:
Now, before we start, there are two issues I should highlight:
Jobs that pay via PayPal are also considered to be paying through MPESA since you can withdraw your PayPal deposits to MPESA directly.
The other category of online writing jobs in Kenya that pay through mpesa are offered by local employers – people who own websites or other Kenyan writers who outsource to fellow writers when swamped with work.
In addition, there are two types of online writing jobs you can do- writing articles (you write blogs and other content for websites) or academic writing (you mainly handle academic works such as completing essays, assignments, term papers, projects, etc. for students in high school and higher education institutions).
Having clarified that, here is the list of jobs you can target (in both article and academic writing):
10 Online academic writing jobs in Kenya that pay through MPESA
If academic writing is your thing, consider these paid essay sites/platforms:
CourseHero – Here you become a tutor (that will be your official title) and the compensation can rise to as much as $500 per week.
Homework Market – You'll be helping students that don't find writing fun and get paid for it. The company keeps recruiting professional essay writers.
Edusson – One of the best, Edusson guarantees you great pay and a never-ending stream of assignments.
StudyWriters – You can make decent money as well here with the right skills and expertise. To get hired, you must submit your application via their website. Once successful, you get 24/7 support, a constant stream of orders, and regular payouts.
WritersHub – Earn money easily from the comfort of your home With WritersHub.org. Like the rest, the schedule is flexible so you can choose when to travel, work, spend time with your family, or go hiking. Be sure to select writing and research as your area of expertise when applying.
Essayshark -EssayShark.com is regularly hiring skilled, gifted, and experienced writers including Kenyans. Try them out if you love writing and you wouldn't mind sharing your elaborate knowledge with students. Keep in mind that you must be prepared to maintain EssayShark's high standards of writing to make good money here.
Essaypro – Become an online freelance writer with Essaypro and make decent pay. The workload is again flexible, payouts timely, and you're even linked to a personal manager- he/she not only answers your questions but should also help you become a better writer.
HomeworkForYou – To be recruited as a research analyst/writer, HomeworkForYou requires that you demonstrate good writing (and communication) skills. The company hires fresh graduates with a Degree/Diploma in any field. I should add that they hire only occasionally.
StudyPool – Many Kenyans work as 'tutors' on Studypool full-time and so can you. Jobs (questions) are uploaded 24/7 every day, throughout the year although some months are less busy.
Studybay- There is no limit (minimum or maximum) to how many tasks you can complete on Studybay. They don't offer the best rates but you can still make reasonable amounts. Check if they're hiring before contacting them.
10 Article writing jobs in Kenya that pay through MPESA
And here are the article writing online jobs in Kenya that could pay you via MPESA:
Upwork – Upwork has one the largest pool of jobs available for remote Writers including those from Kenya. The main caveat is that you need to know how to bid for jobs here to make serious cash.
Fiverr -This writing platform runs on a very straightforward idea. What can $5 do for you? Well, you offer your writing services starting at $5 here. Potential buyers will browse various offers and hire you if they like your pitch. While it may appear little, many Kenyans earn surprising amounts of money offering writing services on Fiverr.
Side Note: You can as well advertise your academic writing services via Fiverr (still starting @$5)!
PPH (people per hour)- One of the friendliest online writing sites for beginners, PeoplePerHour can be good especially when you're just starting out because it is easy to create an account here.
Guru.com – The other place I felt can be an option for newcomers is Guru.com. Like UpWork, you must be excellent at bidding for jobs to succeed on Guru.
Hubstaff Talent -Through this site, you are connected to clients who can reward you handsomely if you're an outstanding writer. Signing up on HubstuffTalent is free.
Outsourcely – Outsourcely allows potential employers to interview you and even hire your talent directly without the company's involvement. Check them out too.
CraigList – You can also scour CraigList for advertised writing jobs. Here you apply for jobs that you feel will be a perfect match. com works in a similar way and could be worth checking out.
Facebook- There are dozens of FaceBook groups where clients post freelance writing jobs in Kenya. To get started, search FaceBook for such groups and join.
Kuhustle Writing Jobs – Kuhustle is owned by a Kenyan and links Kenyans to writing jobs from local or foreign clients. Sign up on Kuhustle here .
ProBlogger – If you're super confident about your skills, try applying for online writing jobs from ProBlogger, one of the most popular job boards for writers and bloggers. With luck, you can secure a very high paying job here.
That is how to earn through online writing articles/blog posts or writing essays, term papers, or other academic work.
Keep in mind that some of the above platforms have certain restrictions and you may be unable to create an account (where applicable)/register until you comply.
The other crucial thing is skills- you may not go far if you lack appropriate skills.
But you don't need to give up- if you're interested in article writing, our Article Writing Training-The complete freelance writing course will teach you all you need to succeed as a professional online freelance writer.
Earn money online and get paid through mpesa (up to Kshs.10000 a day)
How much do online writers make in kenya the truth revealed….
Runs several online ventures.
Worked online for over 5 years and is a renowned internet marketer. One of the founders of Kenya Online College where he uses his expertise to help Kenyans make money online. A mentor to many too. Questions? Email him: [email protected]
7 thoughts on "Online writing jobs in Kenya that pay through MPESA daily, weekly, or monthly"
How do you became an online essy writer and earn through mpesa?
I leave in Mombasa and I m looking for a part time job of writing.. writing as in to type what ever u guys need as in if u want me to write paragraphs from the book I can type for uh.. which I can do it with my kids at home as they r small n I need to earn money to look aftr them. I would really appreciate if u can understand me what I m tryng to say.. thank u
Hi, I have undertaken a course in academic writing.Am looking for a job.Am a graduate.
I have passion in writing and I would wish to find a part time job.
Quite interesting I would really want to join you people to unlock my wtiting possibilities
you are amazing
Leave a Comment Cancel reply
Save my name, email, and website in this browser for the next time I comment.
SCHOLARSHIPS
Jobs in Kenya
Jobs in Nigeria
Jobs in South Africa
Jobs in Ghana
COMPETITIONS
Internships
Learnerships
SCHOOL GISTS
Home » Blog » Top 8+ Best Sites To Find Freelance Writing Work In Kenya 2021
Top 8+ Best Sites To Find Freelance Writing Work In Kenya 2021
Are you a writer in Kenya looking for a way to get paid online? If yes, then this informative article is for you. With the high rates of unemployment in the country, online writing jobs in Kenya provide freelancers with the opportunities to be self-employed. It is a field filled with people of all ages, hobbies, and even professions.
Thanks to the high internet penetration in the country, you can write online from almost everywhere in the country as long as the connectivity in the area is good. This has also opened up the market for internet providers such as Safaricom, Telkom, Faiba, and many others to woo their clients with unbeatable offers in a very competitive market.
In recent times employment opportunities have been hard to come by, but when they do, Kenyans take them with both arms. This has been the case with online writing. A few years ago, it was a field whose potential had not been utilized, but now almost everyone knows a thing or two about the trade.
Since all you need is a computer and the internet, there is no reason why one shouldn't try online writing to make extra cash. There are many high-paying writing jobs online with diverse categories, such as article writing and blogging.
8+ Online Writing Sites For Writers
1. falcon writers.
Falcon Writers is one of the best online writing sites in Kenya with a constant and reliable supply of jobs. There are many writing categories, and the content creator is at liberty to choose what he or she wants.
The site is managed by experts with extensive experience in the industry. They pride themselves in providing the best rates and timely payments weekly. Also, the site has a bonus scheme for writers who have an excellent rating. Joining Falcon Writers ensures that you do not only make money online but also get a chance to train with the best.
2. Nerdy Turtlez
Nerdy Turtlez has more than 400 employees. It hires both experienced and inexperienced writers. The site describes itself as a one-stop solution company for online education.
Categories found here include SEO writing, marketing reports, technical writing, blogging, and whitepaper writing, just like other online writing job sites. Although based in Kolkata, they also have a presence in Kenya and recognize the reputation the country has garnered in this field.
Upwork is an online platform that offers diverse opportunities in writing, design & creativity, sales & marketing, web, mobile & software development, and customer service, among others. Companies or individuals post jobs at Upwork for free, and then writers make their bids.
Pay can be hourly or a fixed price, but invoices have to go through Upwork. Since this is a global company, there is a wide range of tasks, and there is a mobile app to make things even easier. Upwork is among the sites with online writing jobs in Kenya that pay through Mpesa.
Guru is a writers' paradise with opportunities in writing and translation, design & art, administrative & secretarial services, business & finance, sales & marketing, and legal freelance services, among many others.
The site has had over 3 million users thanks to its credibility, flexibility, security, value, and support making. It is the perfect place to find legitimate writing jobs online. Once tasks are posted, freelancers send their quotes, and then clients can select the writers they think are suited most for the job. Pay can be a fixed price, hourly, task-based, or a recurring payment.
5. Kuhustle
Kuhustle is a Kenyan site that connects clients to top freelancers. It has more than 32,000 freelancers handling diverse tasks. Here, writers can complete posted tasks or even be hired full-time by a client, thus offering stability.
Kuhustle works just like many other online writing sites, so freelancers have to be sharp in making bids and delivering tasks on time. The website is perfect for online writing jobs for beginners who do not possess the skills to cope with the pressure of this type of work.
6. Freelancer
Freelancer is one of the largest sites in the world, with millions of clients and writers from more than 200 countries. It is a platform where freelancers for all kinds of jobs can be hired. Once a writer registers, he or she gets to pick the category of work to be done and then get to bid for tasks.
It could be eBook writing jobs or article writing. As expected, a percentage of the amount billed is charged by the site.
7. People Per Hour
Pay Per Hour is an excellent platform for all kinds of freelancers. It has over 900,000 businesses seeking services. Quality here is non-negotiable because it is the only way you will be able to grow as a writer.
Freelancers are rated and reviewed by the site administrators, which means the better the rating, the more the jobs one can get. It is undoubtedly one of the online writing sites that pay well, especially if you have the speed to deliver quality work on time.
8. Pay Per Content
Pay Per Content is a freelance writing website that requires writers to register for them to become members. The site offers various freelance writing jobs such as articles, blogs, and web copies.
eZdia is one of the most popular online writing job sites. The site builds content strategies and helps e-commerce companies profitably scale to drive the acquisition and conversion of site visitors into customers. Like many other sites, writers have the freedom to write as much or as little as they want daily.
Fiverr is one of the big boys when it comes to online writing for freelancers, where writers find credible online jobs. You are sure that payment is not only protected but also guaranteed, and the price for your task is always revealed upfront.
The rates are also very appealing at a standard $5 per task. Writers get to pick from almost all fields ranging from writing and translation to academic and research work.
Assuming you already have a working laptop, internet, an email address, and a Skype address, nothing should stop you from becoming a freelance writer with the many legit freelance writing jobs online. However, that is not all you need to succeed in this promising field.
As a writer, you must possess motivation and desire because sometimes it may mean long hours at your computer to beat a deadline, and that is what online writing jobs in Kenya demand. Not to worry, though, never be afraid to speak your mind when you think time allocated for a task is short or whenever you need a time extension because quality supersedes quantity any day.
What's your take on this? We believe this article was helpful, if yes, don't hesitate to share this information with your friends on Facebook, Twitter, WhatsApp, and other Social Platforms.
Leave a Reply Cancel reply
Enter your email address below to receive updates each time we publish new content.
Type your email…
Latest on the Desk
Madeira Scholarship 2024/2025 Application Form Portal
KCDF Scholarships 2024/2025 Application Form Portal
KCDF Recruitment 2024/2025 Application Form Portal
Kenol Kobil Education Scholarships 2024/2025 Application Form
Zambia Tourism Agency Recruitment 2024/2025 Application Form
Family Bank Scholarship Shortlisted Candidates 2024/2025
Family Bank Scholarship 2024/2025 Application Form (PDF)
ZEMA Recruitment 2024/2025 Application Form Portal
First National Bank Scholarship 2024/2025 Application Form
IHE Delft and FirstRand Scholarship 2024/2025 Application Form
Privacy Policy
This site is protected by reCAPTCHA and the Google Privacy Policy and Terms of Service apply.
Global site navigation
Celebrity biographies
Messages - Wishes - Quotes
TV and Movies
Fashion and style
Music and singers
Capital Market
Celebrities
Relationships
Local editions
10 online jobs in Kenya that pay through M-Pesa in 2023
The modern-day world is massively interconnected, a fact largely attributable to the internet. One of the most popular trends in today's society is online work. Unlike conventional jobs, working online eliminates the need for physical employer-employee interaction, resulting in numerous advantages for both parties. For Kenyans, there are wide-ranging online jobs that pay via M-Pesa, making the entire process quite convenient in terms of payments.
Receiving your payments via M-Pesa eliminates the delays and inconveniences associated with some other money transfer options. So, how can I earn money from M-Pesa online? We have prepared a guide about the top online jobs that allow payments via the popular mobile money platform.
The top online jobs that pay via M-Pesa
How can I work online and get paid in Kenya ? Here is a look at the top 10 online jobs that allow M-Pesa payments.
1. Freelance writing
Kenyan Lady Who Disputed Paying Over KSh 6k Monthly for LinkedIn Premium Gets Job Offers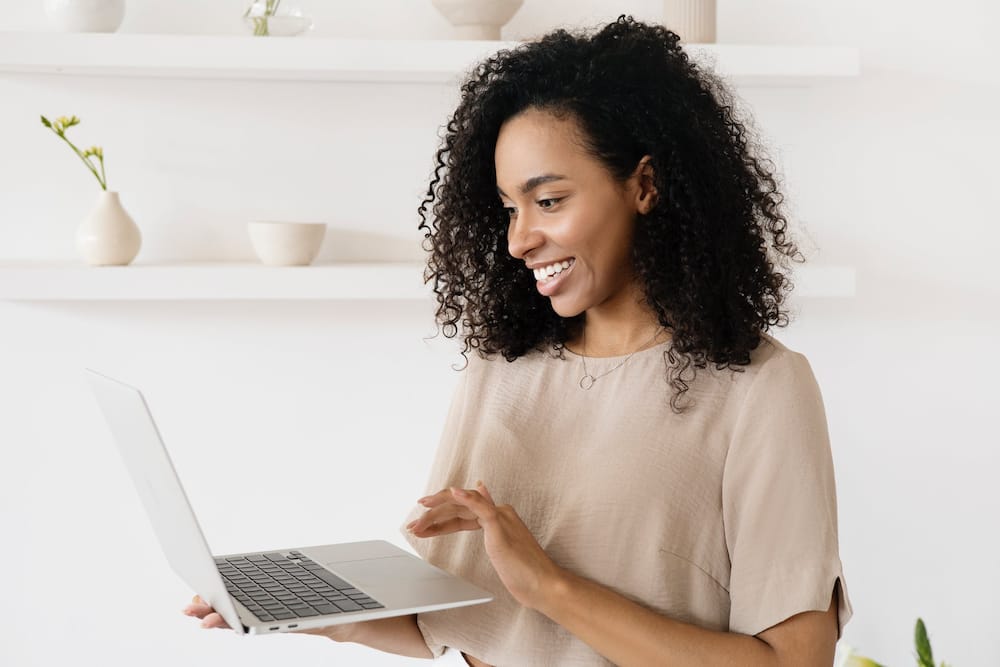 If you have a way with words and can write captivating pieces, then perhaps you should consider freelance writing . Typically, a freelance writer creates content for different companies or individuals for a fee. Such content may include general articles, fictional stories, product reviews, or product comparisons.
Most freelance writers often focus on a specific niche based on their expertise, interests, preferences, and knowledge. Still, you can choose to work across multiple niches if you want to get a wider range of clients.
Getting started as a freelance writer involves choosing a niche, coming up with ideas and explaining them profoundly and spending lots of time looking for clients that will pay you to create content for them. Such clients can be found on job boards, social media sites, or job sites.
In the modern-day world , freelance writers can receive payments via numerous avenues. For example, in Kenya, you will want to work for clients or companies that pay via M-Pesa. Luckily, there are several of these in today's freelance writing world. One of the most popular platforms is Upwork , an international freelancing platform with thousands of online writing jobs that pay via M-Pesa.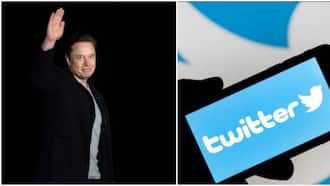 Twitter Blue: Confusion, Chaos Among Twitter Users as Elon Musk Removes Checkmarks on Verified Accounts
The large number of freelance platforms like Upwork explains why writing is one of the most common online jobs that pay via M-Pesa.
2. Virtual assistant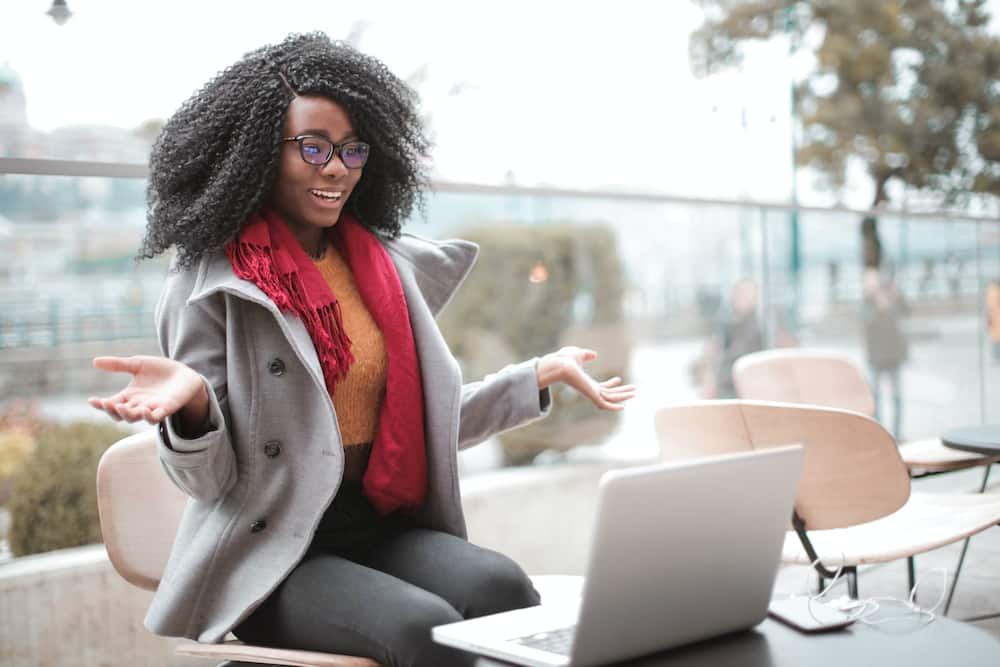 A virtual assistant is a self-employed person who provides administrative services to another individual or company from a remote location. If you are looking for an online job that lets you earn from your skills while giving you the freedom of working from home, then being a VA (Virtual Assistant) should be among your considerations.
As a VA, you will get to choose the tasks you want to work on, create your own schedule and choose where to work from. The arrangement comes with benefits for both the virtual assistant and the client. The employer saves time and money that would otherwise have been spent hiring a permanent worker.
Over the last few years, Kenyans could only find virtual assistant jobs on international platforms. However, this has gradually changed as more local companies embrace the idea. Kenyan platforms such as Vyemma now link virtual assistants with clients all over the country.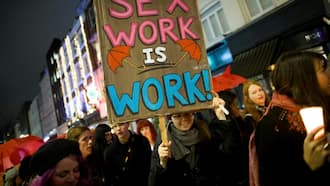 UK sex workers take more risks due to cost-of-living crunch
A VA's range of tasks varies greatly from one organization to another. The client's specific needs largely determine the tasks. Here is a look at some of the most common tasks allocated to a virtual assistant.
Answering, monitoring, and organizing emails
Answering, directing, and making phone calls
Transcribing documents
Providing customer support
Preparing reports, letters, and statements
Organizing files and documents on computers
3. Flipping websites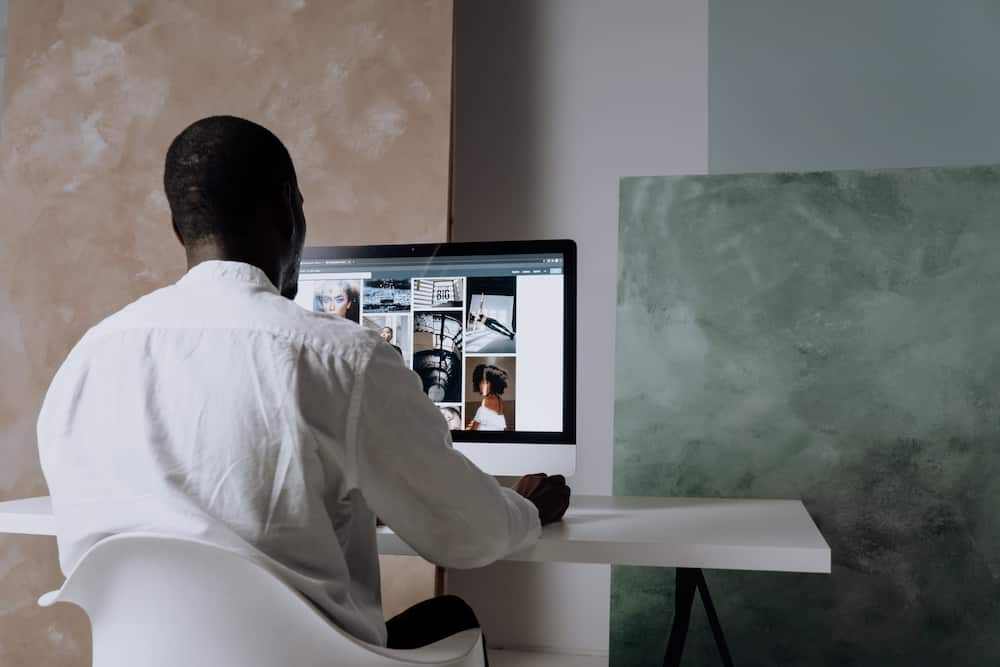 Flipping a website is investing in a site that is dormant or one that is making money, improving it, and then selling it for a profit. The improvements might include increasing the traffic to the site, setting up a monetization program, or even aesthetic improvements. While this is overly simplified, flipping a website takes time to master.
A website can be built, bought and sold from the comfort of your home, making this one of the best online jobs to try. The job is also location-independent since your customers can be domestic or foreign. If you understand the basics of website ownership, have a stable internet connection, and have a decent hosting platform, you are ready to start flipping sites.
Janet Machuka: Africa Tweet Chat Academy Founder Gives Tips on How Businesses Can Succeed On Social Media
When selling a site to a Kenyan client, you can arrange the payment via M-Pesa. When dealing with international clients, have them pay via platforms that have M-Pesa integration (examples at the end of this guide).
Here are some of the best website-flipping strategies to try.
Buy an active site for a target product you already sell and direct your traffic to the site. This essentially moves your customer base to the new site, making it remarkably more valuable than it was when you purchased it. You can then sell the new site for a profit.
Buy a dormant site and improve it to meet the necessary monetization standards. Afterwards, use it to generate advertising revenue and sell it later for a profit.
Buy a site with a highly sought-after domain name and sell it after a short while to the highest bidder.
4. Freelance web design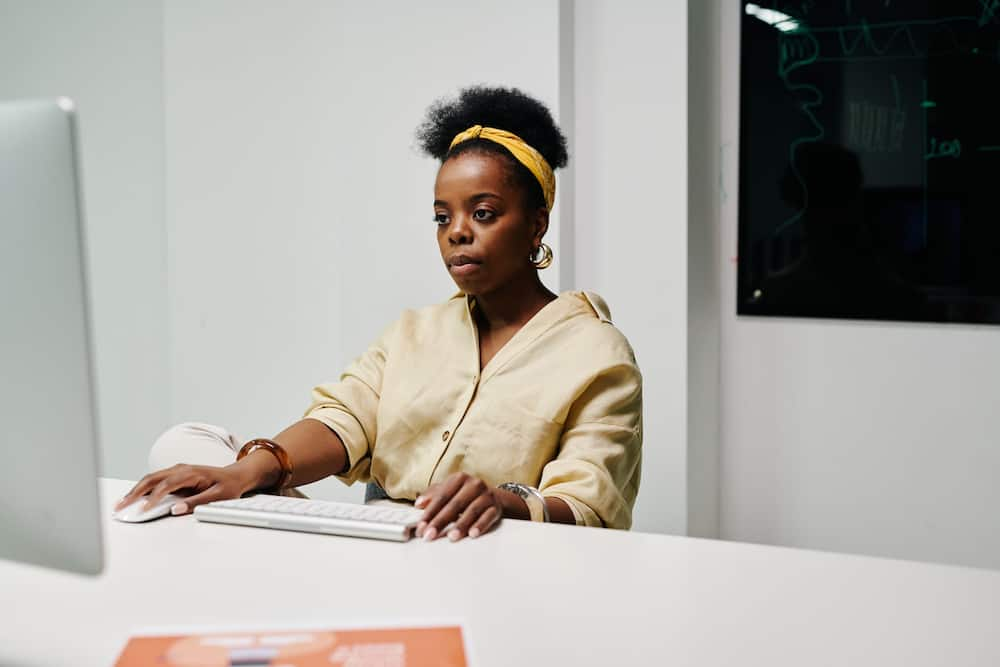 A freelance web designer creates websites for companies and individuals independently. Typical specific tasks include selecting visual elements, page layouts, creative interactive items, and colour palettes that match the client's brand specifications.
List of entry-level jobs in the music industry without a degree
Some freelance web designers specialize in niche industries such as entertainment, food service, fintech, baby products, and so on. Others prefer to work on general web design without specializing in a particular niche. A freelance web designer uses their own administrative and marketing techniques to get clients.
While some web designers start out working freelance, others ditch the conventional workplace in favour of freelancing. If you are already a qualified web designer working in a company, you may have found that what started as a very interesting routine has slowly turned into something mundane. In this case, you could consider going freelance.
Some of the necessary skills for a successful web design venture include HTML skills, CSS proficiency, and knowledge of JavaScript. You will then need some non-technical skills such as communication and collaboration to land your freelance clients.
Like other services provided in Kenya, your web design clients can pay you via M-Pesa.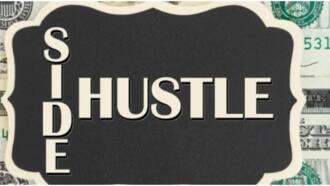 Kenyan Freelancers Share What Motivates Them to Overcome Writer's Block, Lethargy: "Poverty, Bills"
5. Social media marketing and influencing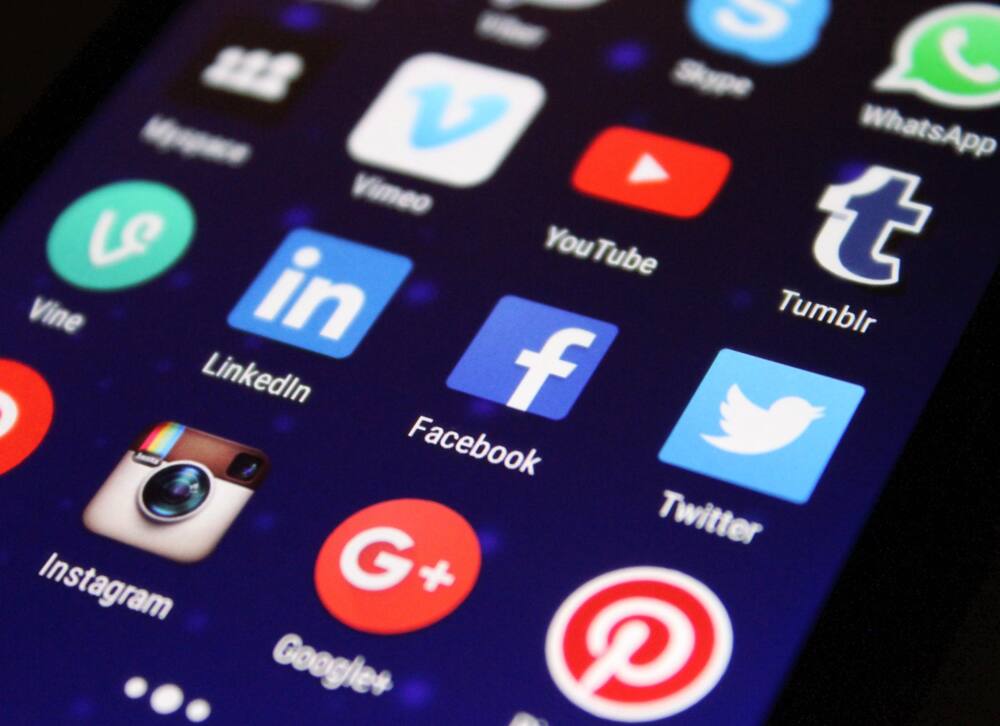 The modern-day world has become immensely interconnected, making it a typical digital village. One of the deriving forces behind modern interconnectivity is the rise of social media platforms. For markers, the potential to grow a business via these social media platforms is immense. Social media marketers leverage companies' presence on leading platforms such as Facebook, Instagram, Google+, and Twitter.
Typically, a social media marketer creates promotional, advertising, and marketing content for a company on the social media platforms in which it has a presence. Today, social media marketers are in huge demand as companies gradually increase the budgets dedicated to this marketing avenue.
On the other hand, social media influencers use their massive presence on social media to help companies and individuals market their products in exchange for a fee. Social media marketers and influencers understand numerous aspects, such as the content type, demographics, and audience preferences. The ease of setting up various social media profiles makes this one of the easiest online jobs in Kenya that pay via M-Pesa.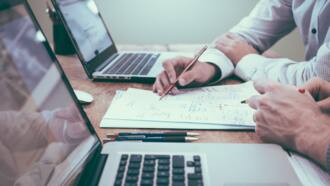 15 best-paying jobs in consumer services worth considering in 2023
6. Forex trading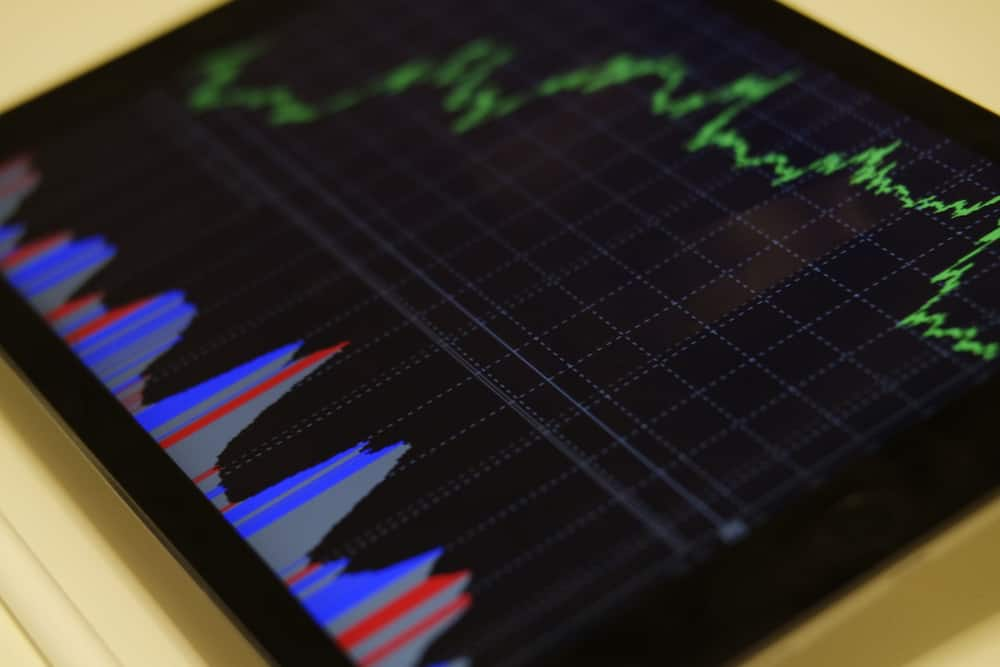 Forex trading is among the most recent Kenyan online jobs that pay via M-Pesa. Forex trading is the business term used to refer to the purchase and sale of currencies on the international currency market. The trading happens at the current exchange rate. Traders look to make a profit by buying currencies and selling them later for a higher price.
Years ago, forex trading was only conducted by governments, banks, and other large financial institutions. However, the situation has changed over the years. Today, an individual can comfortably trade in currencies from the comfort of their home or office. This is mostly done through accredited forex brokers, often regulated by different oversight bodies.
In Kenya, forex trading is legal and regulated by the Capital markets Authority (CMA). There are several forex brokerages in the country and hundreds of thousands of traders. With these local brokerages, one can deposit and withdraw their funds via M-Pesa, a huge advantage over dealing with international brokerages that often don't offer the M-Pesa option.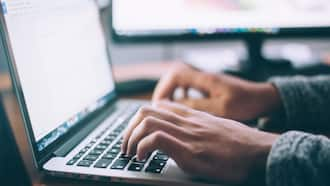 What is AfriSight? Here is everything that you need to know
Those looking to get into the trade can consider accredited firms such as Windsor Markets, HotForex Kenya, Exinity Limited, Pepperstone, and Scope Markets.
7. Social media manager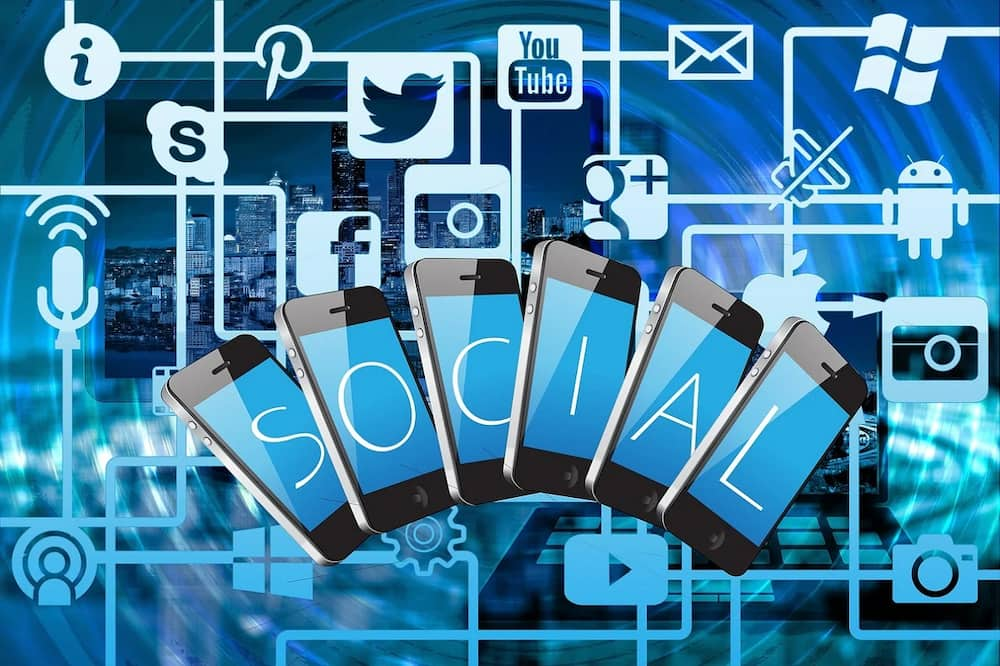 While a social media marketer focuses on advertising, promoting, and marketing a company's products or services, a social media manager is in charge of a company's social media presence. This involves monitoring, filtering, moderating, and measuring the impact of a company's social media presence.
These managers are responsible for curating a brand's social media channels. They respond to audience comments, moderate discussions, and manage the company's online interactions with individuals and other entities. Basically, a social media manager is the company's online voice. Today, almost every reputable company has a social media presence, creating numerous freelance social media managers opportunities.
Companies are often unwilling to create entire social media management departments, choosing instead to hire freelancers for a stipulated period. To succeed in the field, one must learn the ins and outs of modern social platforms. This includes learning the performance metrics, community guidelines, and understanding the company's culture.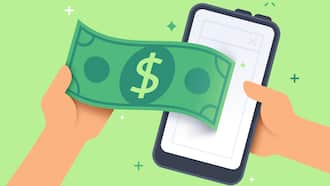 What is SmartHela? Can you really make an income from the service?
8. Freelance graphic design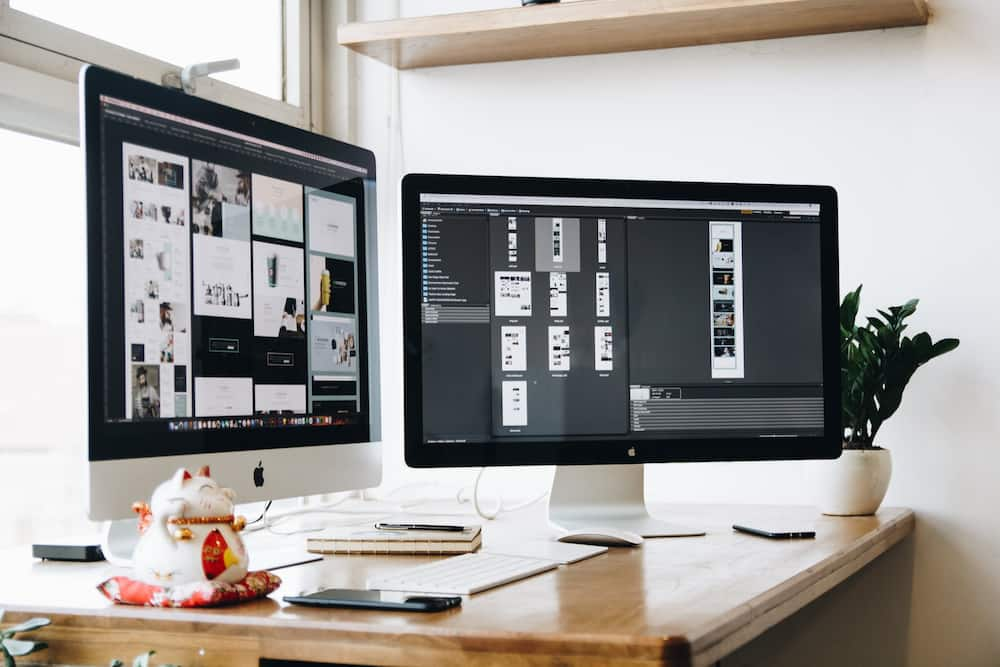 A graphic designer is a visual communicator who creates concepts using specialized graphic design software. The designs are often meant to captivate, inform, inspire, and communicate ideas. These designers are responsible for most of a company's branding, marketing, and advertising content, such as posters, billboards, flyers, and packaging designs.
A graphic designer uses visual elements such as images, shapes, colour, and typography to convey ideas to their audience. While most companies often employ graphic designers (known as in-house designers), others choose to employ freelance designers to add flexibility and cost savings.
A good graphic designer is proficient in numerous design software such as Adobe Photoshop, CorelDRAW, Adobe Illustrator, and many more. Here is a look at the different specializations a graphic designer might focus on.
Art production manager: This person manages the production of art material by developing the most efficient and cost-effective methods to do so.
Brand identity developer: Tasked with the development of brand identities of a company.
Broadcast designer: This person designs electronic media and designs to be used in live television broadcasts.
Content developer: This involves creating written, sound, video, or graphical content depending on the client's needs.
Creative director: This person manages a creative team tasked with creating specific projects such as advertising campaigns and branding concepts.
Interface designer: This is the person responsible for creating user interfaces for applications, websites, or other online platforms.
Logo designer: A logo is a company's identity design. A logo designer is in charge of coming up with the colours, shape, content, animation, and updating of a company's logo.
Multimedia developer: This involves applying graphic design skills to motion or sound.
Package designer: This one is in charge of the design of a company's packaging products. They ensure the package has the visual appeal and necessary information.
Visual image developer: Creates designs and images through photography and 3D modelling.
Visual journalist: This person creates informational graphics, often known as infographics, for digital application or print.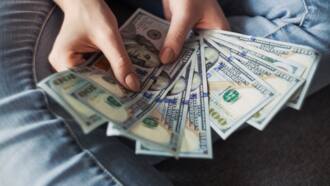 Is Safwork legit or a scam? Here's everything you need to know
9. Affiliate marketing
Affiliate marketing is an advertising model in which a firm pays a third-party publisher (marketer) to generate sales leads or website traffic to its services or products in exchange for a commission. The third-party marketer is known as an affiliate.
Basically, the affiliate finds a product or service they like and then figure out ways to promote it. In exchange, they earn a share of the revenue or profit from the product or service sale. An affiliate's sales are tracked via an affiliate link tracker.
The most common affiliate programs are run by huge multinationals such as Amazon . However, Kenya also has several affiliate programs, the most popular one being Jumia's KOL (key opinion leader) program. One needs to fill out an application form and await approval. Once accepted, the new affiliate can begin promoting Jumia's offers for a commission.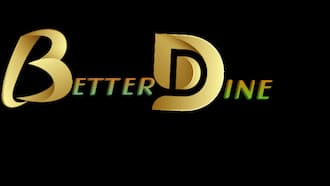 What is Betterdine Agencies? Here's everything you need to know
10. Blogger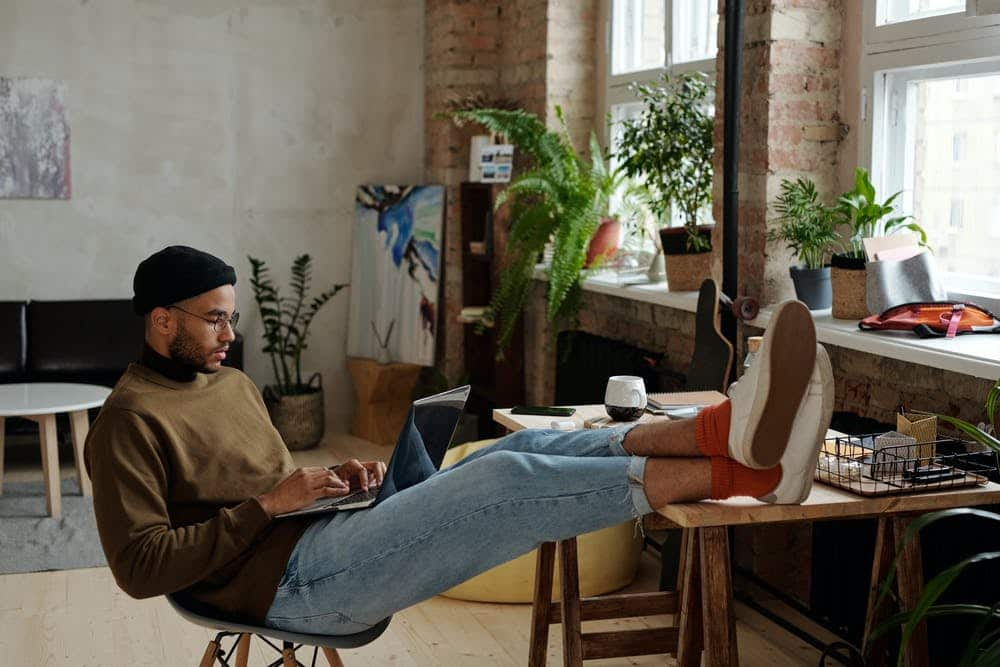 A blog is a type of website in which a writer or group of writers share their views on a particular subject or various subjects. A blog can be personal or business-oriented. In the latter case, one needs to come up with ways to monetize the blog. Typically, a good blog is frequently updated with new content, often arranged in reverse chronological order.
Most bloggers typically focus on a niche area such as pets, food, fashion, cars, smartphones, technology, or health. Still, this is not a rule, and one can write about as many topics as they desire. However, a specialized blog often sounds more professional than one dealing with every topic under the sun.
Once your blog is up and running, you have several monetization options . Here is a look at the most common ones.
Selling ad space: You can approach Kenyan companies that deal in the service or product you write about and sell them ad space on your blog. The companies will then place adverts on your blog and pay you either per-view or per-click.
Selling downloadable content: Once your readers recognize you as an authority in your area of specialization, you can earn money by selling them downloadable content. For example, if you have a food blog, you can sell your readers downloadable menus.
Creating sponsored content: This is content that a blogger is paid to write about. If you have a finance blog, for example, a Kenyan bank might pay you to write about one of their mortgage products, after which they would pay you an agreed amount.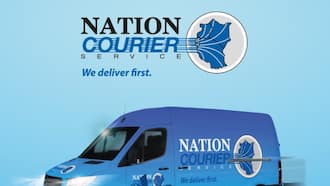 Nation Courier Services branches, delivery, and tracking
International payment platforms that support M-Pesa withdrawal
While the easiest way to get paid via M-Pesa is by working with Kenyan clients, this may not always be possible. That does not have to limit you, though. Numerous international payment platforms allow users to transfer or withdraw funds via M-Pesa. Here are the most popular ones.
Wise: This is a London-based fintech company formerly known as TransferWise. The company offers secure, fast, and low-cost money transfer services from the United Kingdom to other countries, Kenya included. The company uses the exchange rate provided by Reuters to convert various currencies to Kenya Shillings available for M-Pesa withdrawal.
WorldRemit: This is a cross-border digital payment service provider that facilitates international money transfer and remittance in more than 70 currencies and across over 130 countries. In 2021, the company acquired SendWave, a similar fintech company.
PayPal: This was among the very first international payment platforms to have M-Pesa integration. The service allows Kenyan users to transfer money from their PayPal wallets to their M-Pesa wallets in almost-instant transactions.
Xoom: This electronic funds transfer company allows users to send money from Canada and the United States to more than 131 countries. The service allows users to send money to pick up stations in Kenyan banks as well as directly to recipients' M-Pesa mobile wallets.
Skrill: This is one of the most popular payment platforms known to online workers. The Skrill to M-Pesa service is fast and relatively low-priced. It also allows two-way transactions, meaning users can send money to M-Pesa and vice-versa.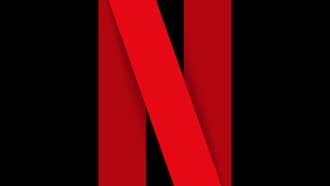 How to pay for Netflix in Kenya
What online jobs really pay?
Like any other job, online work takes a lot of commitment and self-motivation on one's part. While there are several genuine online jobs that pay via M-Pesa, the money one earns from an online job largely depends on their experience, knowledge, client base, negotiation skills, and quality. That said, blogging, forex trading, and virtual assistance jobs have good returns.
Which is the best online job in Kenya?
This is quite subjective since it depends on several factors. Still, blogging seems to be among Kenya's most luxurious online jobs. This is largely due to the job's easy scalability, multiple monetization options, and possible integration of different types of media.
How can I make money online without paying in Kenya?
If you are looking to start making money online without spending a coin, some of your best options include affiliate marketing and virtual assistance. The former is particularly appealing since you only need to fill out some application forms, and you are good to go.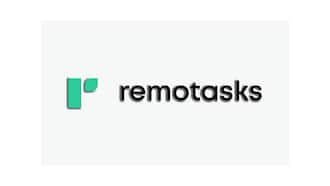 What is Remotasks, is it legit, and how much can you earn?
Does having a YouTube Channel pay?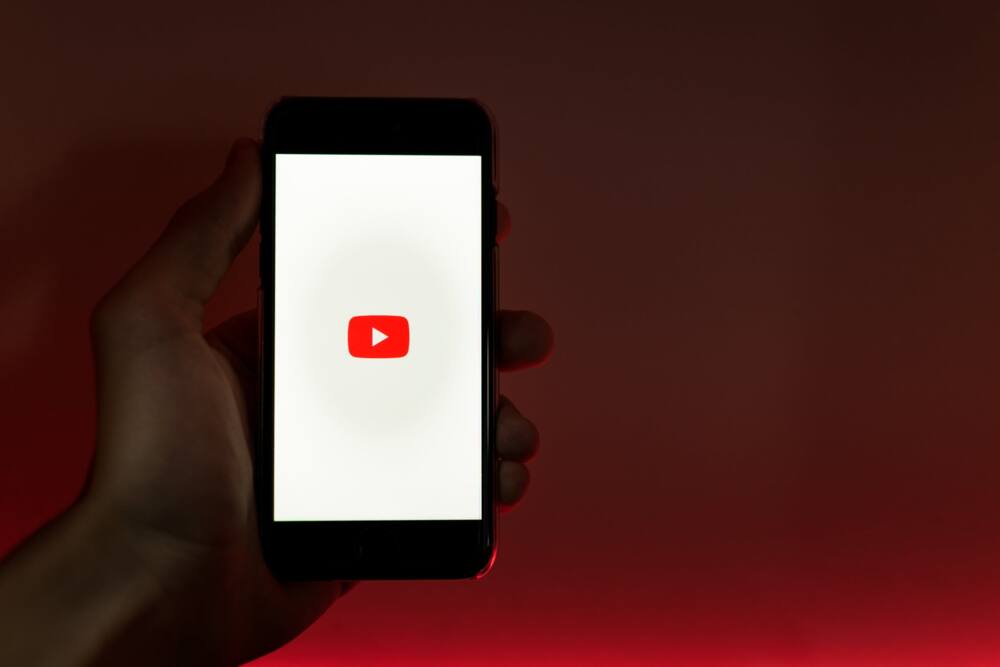 YouTube gauges creators' earnings via its AdSense platform. A person's earnings are measured in a metric known as RPM, which translates to earnings per 1000 views. So, how does YouTube pay in Kenya? Well, the country's RPM averages $1. This means that a Kenyan content creator will get paid $1 for every 1000 views they get.
However, some Kenyan YouTubers are getting an RPM as high as $5 and others as low as $0.5. Factors such as video quality and length determine one's earnings.
Which apps pay real money in Kenya?
Here is a look at some of the most common money-making apps in Kenya.
Jumia: You can make money on Jumia by selling your stuff via the platform or by joining their affiliate program.
Instagram: Kenyans can make money on Instagram by becoming influencers, showcasing sponsored content, or direct selling.
Facebook: Like Instagram, one can leverage their Facebook presence and fanbase to earn from the site. This could be from selling items on the platform, marketing for different companies, and promoting products or services.
YouTube: The popular video-sharing platform pays content creators per 1000 views.
Amazon: You can make money as an Amazon affiliate where you earn a commission for promoting and selling items listed on the e-commerce site.
10 very useful websites you didn't know existed in 2020
How can I make money with my smartphone in Kenya?
Some of the best ways to make money in Kenya with your smartphone include forex trading, social media management, and affiliate marketing. These are all avenues that do not require one to have a computer.
For Kenyans looking to work from the comfort of their homes or private offices, there is a wide range of online jobs that pay via M-Pesa. These range from conventional ones such as freelance writing and web design to modern ones such as forex trading and virtual assistance. The options are widened further by the availability of international payment platforms that have M-Pesa integration.
DISCLAIMER: This article is intended for general informational purposes only and does not address individual circumstances. It is not a substitute for professional advice or help and should not be relied on to make decisions of any kind. Any action you take upon the information presented in this article is strictly at your own risk and responsibility!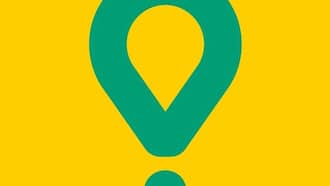 Amazing guide on how to become a Glover
READ ALSO: Online writing jobs in Kenya 2021: 10 best freelance sites for writers
Tuko.co.ke recently explored the best freelance writing sites one can work with. The demand for freelance writers has skyrocketed over the last few years. This is attributable to an increased number of content mills, blogs, and websites requiring regular written content.
The freelance writing industry is location-independent, meaning a writer in one country can work for a client in another country. In addition, with the advent of international money transfer platforms, online work has become so much easier. So, what are the best sites to get freelance writing jobs?
Source: TUKO.co.ke
Log in to your account
Don't have an account? Sign Up
Writers with Knowledge in the Following Industries are Needed:
Online writing jobs in Kenya
Kenyan writers always had high records in the online writing business. Get the best online freelance writing job wirt us. In Kenya ProwritersTime site it's easy to get a decent job.
We are a content writing company that has a transparent goal to work with competent and creative specialists. If it is you, we have online writing job in Kenya for you!
The range of online writing job in Kenya and the fields of writing
The modern world is a text, but it is not a trifle to produce quality texts that reach the audience and grasp it. Whenever you search for anything on the Web, you get the text. Whether you choose to stay or close that page at once depends on the content. That's why our company is looking for talented writers in Kenya and offering decent compensation for their skills.
Here, we most frequently deal with such subjects for article writing jobs, as follows:
Accounting.
Communications.
Computer Science.
Engineering.
Statistics.
There can be other subjects. If you work well with resources and explore them in-depth to process and produce quality texts, we can become partners.
Why Kenyan writers choose ProwritersTime
In our work, we follow strict rules and procedures. It guarantees appropriate approaches and ethics. Among the online jobs in Kenya, our company possesses leading positions.
Work conditions in our company:
We offer various writing topics and projects. When assigning the tasks to the writers, we consider their specialization. You may also choose the tasks appealing to you and matching your expertise best of all. There are both academic writing and copywriting jobs, and there are always tasks ensuring stable work for all authors.
We care about the workload. Our team members always get enough time to cope with the job. We value fast work, but we know that quality demands time. Thus, we think highly of our freelance writers and let them work with precision.
We seek mutual trust to plan the work better and improve our business. Similarly, we guarantee our writers appropriate professional experience and treatment.
We provide decent compensation. Our service offers the highest rates for writing jobs in Kenya. Moreover, there are bonuses for writers with high ratings – the ratings are based on the work quality and the customers' satisfaction.
We pay on a schedule. If you ever heard of some companies delaying payments to their employees, it is not the case with us. Every freelance writer gets detailed information on his or her earnings and knows the date of payment delivery.
We have a mentoring program and encourage self-development. Mentors help the new employees get adjusted to the work quickly and achieve the required performance levels. Writers consult their mentors whenever they need to clarify any requirement or find information.
We keep all the necessary information available to the employees and update them regularly. After making an agreement with the writer, we share our internal rules and explain where and how the new author gets support.
As we focus on delivering quality work, we hire people with experience in writing, flawless grammar, and creative skills at a high level. As our tasks cover both the "standard" copywriting and academic writing, we also check the knowledge of academic papers' structures and demands.
If you are well familiar with requirements and prove your researcher's skills and fluent English – sign up with us. Here you can become a part of the most qualified freelance writing team in Kenya and enjoy the advantages of collaborating with a reputable company. There are tons of challenging tasks and jobs on your favorite subjects for freelance writers.
Join our team and let your skills bring you to the top!
Did you know that
Of our writers are loyal and do not look for other sources of income
A number of writers at Prowriterstime.com is growing since 2008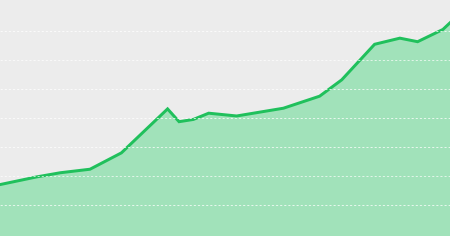 Top Stories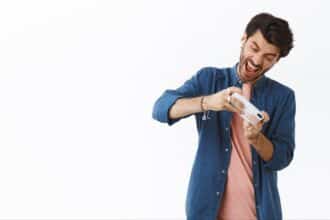 Bonuses – How to Recognise and Implement Them in iGaming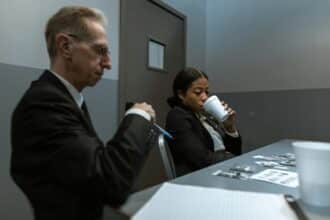 Case Studies of AI in Business: Unleashing the Power of Artificial Intelligence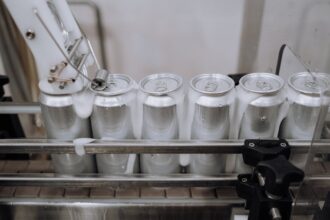 The Impact of AI on Business Process Automation
Stay connected, 10 legit online writing jobs in kenya.
This article is just the right one if you are looking for sites offering online writing jobs in Kenya. It covers all you need to know about these types of job opportunities.
Online writing jobs are a great way to earn money from home while you have the chance!
I have compiled a list of the best sites to find writing jobs online. These can be writing, editing, and publishing jobs that require no formal qualifications or employment experience. There are plenty more out there, but these are some I know about or have heard good things about.
The following paragraphs will provide information about what online writing positions are available and where to find them.
Where to Find Online Writing Jobs in Kenya
There are plenty of places to find article writing jobs in Kenya, but these are the most profitable sites for writers in Kenya.
First on our list of online writing sites that offer online writing jobs for Kenyans is Upwork. This site is a writing marketplace that allows you to bid on writing jobs, be a contractor, and find your work.
Upwork attracts different clients; although some don't pay well, many Kenyans work on this platform.
Upwork also has international clients looking specifically for writers from other countries like Kenyans, meaning there's no shortage of work you can find here. However, it may take longer than usual because most clients don't have a "local" preference but prefer someone they believe might write better based on language skills.
You will need a profile to start bidding, so visit their registration page if you want to get started as soon as possible.
Types of writing jobs offered
copywriting for websites
writing email newsletters
writing articles
blog writing
proofreading and editing texts of various lengths.
Journalists
SEO writers
Research articles.
The list is endless because Upwork is a marketplace, and you will expect anything.
Fiverr is an Israeli company that provides a platform for freelance services. The company allows freelancers to offer their services to customers worldwide.
How Fiverr works: you can offer your writing services in writing articles, blog posts, and other content.
Fiverr charges a "buyer" five dollars for every gig you sell to them.
You can make money from online writing jobs on Fiverr by offering writing services like article writing, blog writing, and freelance copywriting.
I do not recommend it to someone who needs a job urgently because it takes time to make money and start earning.
IWriter is a writing website where you can sell your writing services. You had to sign up and start writing back in the day.
Now, sign in and take a short writing test. If you pass the test, there are articles ready to work on.
The client will always review your work, and the better reviews you get, the higher your writing level will reach. They have tiers of writers, including Standard, Premium, Elite, and Elite Plus. Standard is for beginners on the platform, while Elite Plus is for the most experienced writers.
Types of writing jobs offered on iWriter
Article rewrites
Product reviews
and many more
Iwriter pays depending on the tier, and you will see what you earn for each article you write. For example, depending on your rank, you can make $80 for a 500-word article.
Update: They are not accepting new writer applications. Though this may change, keep looking from time to time.
See: Online Jobs in Kenya
4. Freelancer
Freelancer.com is the world's largest freelancing and crowdsourcing marketplace, measured by users and several projects.
It is a great place to find freelance writing jobs in Kenya. Freelancer provides an easy-to-use interface for hiring freelancers across many fields, including writing and content production. There are hundreds of writing jobs online and editing projects on the site, all with freelance writers ready to take them.
It might be challenging for beginners, but it takes patience to get a writing project.
Types of online writing jobs offered.
Just like Upwork, expect to get the following types of online writing jobs:
5. Freelance Writers Den
This is the first site on our list of writing job sites that requires you to pay a membership fee. The site is owned by a well-known blogger, Carol Tice.
For $25/month, you get access to writing projects and the chance for more writing jobs. It's a professional site recommended for an established portfolio of published articles or books.
Membership includes:
Many writing job opportunities, all with freelance writers ready to take them.
A personal profile page where you can customize your resume and upload samples of written work.
Direct contact with employers through email after applying for writing positions, even if they don't hire you.
Freelance Writers Den offers both monthly subscription packages and one-time purchase packages. They also offer discounts on membership rates when paid annually in advance. Like many other websites, they bill all memberships upfront, so there will be no surprise charges at renewal time.
They offer approximately 300 hours of intensive training, including "bootcamps," which teach you how to make money as a freelancer, and online forums where questions are answered.
Types Of Writing Jobs Offered
Freelance writing
Health writing
Technical writing
Creative writing
Content marketing
Copywriting
6. FlexJobs
FlexJobs has been in operation since 2007 and is a job board that offers article writing jobs in Kenya in various writing fields. With over 100 categories to choose from, no matter what you're looking for, jobs that suit your skillset are available.
FlexJobs provides a custom search feature to help match you with your ideal job.
Types of online writing jobs you can get on the FlexJobs website:
Content manager
Managing editor
News writer
Technical writer
FlexJobs pays its contracted writers based on the length of the project, level of expertise, and type of advertiser.
7. ProBlogger
If you search for general writing and blogging jobs, the ProBlogger board is one website where you may find your next gig. The website's creator, Darren Rowse, has created a name as an authority in blogging to ensure that the job listings on his site attract talented professionals with reasonable pay rates and reputable companies.
Types of Jobs Offered
Most clients are bloggers, and you should expect to find:
Blog post and content jobs
Ghostwriters
Editing and proofreading
Research articles
Social media writing
SEO writing jobs
As mentioned, this is a high-quality site focused on quality, and if you are a pro writer, check it out. However, rates are based on the type of work.
8. All Freelance Writing
The company has been working with freelance writers since 2006. It is a jobs board where any writer can bid on writing jobs.
A client posts a writing job with brief details and expected deliverables.
Freelancers worldwide reply to that post, bidding on the project in their time zone and budget constraints.
They match the freelancer with the client based on the best writing skills plus other factors, like location or expertise. Once this match has been established, they agree on contract terms like payment dates and milestones to deliver articles/content.
All Freelance Writing has enabled Kenyan freelance writers to get more work opportunities despite being away from major cities where most companies operate, such as Nairobi or Mombasa.
They also feature a writing directory to post your profile; a client can pick and work with you.
Types of writing jobs on All Freelance writing
Ghostwriting
Guest posts
Blog writing
Web content
Prose/Poetry
Business writing
Healthcare or medical writing
Magazine writing
9. Media Bistro
Media Bistro is an online writing marketplace connecting media professionals with content needs.
They currently offer jobs for US journalists, but this is a good deal, especially for media professionals, if you can get in.
Graphic design
Digital Production
See a list of academic writing jobs in Kenya.
10. Writerbay
Writerbay is a well-known site that offers freelance writing jobs in Kenya.
The writing jobs on Writerbay are ever-changing, and the site has a "preferred" list of writers who can bid for work and freelance writing.
If you're looking for writing gigs online, then this is where I would go.
Types Of Writing Jobs Offered: Pretty much everything, academic and non-academic.
It would help if you had a minimum bachelor's degree to use either of the two payment options they accept and have proficiency in English.
That is it: places you can get writing jobs in Kenya.
Online Writing Jobs in Kenya Conclusion
Finding an online writing job in Kenya can be difficult, but many unique writing opportunities are available online.
I've compiled the best sites where you can find online writing jobs and some tips to help you search. If any of these companies appeal to you, by all means, go ahead and sign up! Remember that freelance work is not always steady, as it depends on the demand for content or articles at specific times of the year, like during the holiday season.
You may need to take multiple assignments simultaneously to avoid missing out on potential income while waiting for another gig opportunity. Good luck with finding your perfect writing position!
Sign Up For Daily Newsletter
Be keep up get the latest breaking news delivered straight to your inbox..
Sign in to your account
Username or Email Address
Remember Me
Online writing jobs in Kenya that pay through MPESA in 2023
One of the best ways to make money from the internet is by doing online writing jobs in Kenya that pay through MPESA.
The greatest convenience with MPESA is that you'll receive your payment directly to your phone and almost instantly.
In short, you no longer have to wait for your money to be cleared as it was in the days when online writers in Kenya used to rely on Paypal-to-Equity withdrawals- withdraw from PayPal to your Equity account takes 3 days even today!
All credit goes to Safaricom and PayPal -and all other international money transfer platforms that work with MPESA- because of introducing a feature that allows us to withdraw cash to MPESA directly.
Now, here are the online writing jobs in Kenya that pay through MPESA if you want to try your hand at these types of jobs.
Online writing jobs in Kenya that pay through MPESA
Remember there are two common categories of online freelance writing jobs you can target:
Academic ( scholarly) writing
This is simply nonfiction writing that you do on behalf of students as part of their academic work for pay.
Academic writing jobs may involve putting together:
Annotated bibliographies
Academic journal articles
Book reports
Conference papers
Dissertations
Explications
Literary criticisms
Research papers
research proposals
Article writing
An article is nothing else but a specifically written piece of writing crafted for a target audience.
You can write articles (you may be asked to write on any topic) with various motives- to inform/educate, inspire, demystify, promote a product/service, etc.
Articles are published mainly by online newspapers, magazines, commercial blogs/informational websites, and more.
It should be pointed out that, for the most part, white papers, B2B (business-to-business) communications, promotional emails, ads, reports, and guidelines/handbooks are also written by article writers/copywriters.
10 legit online writing jobs in Kenya – academic writing -that pay through MPESA
If you find academic writing friendly, try your luck with these academic writing jobs for beginners (a few hire experienced writers strictly):
Course Hero has served over 24 million students (and counting) and is one of the top academic writing accounts.
As a writer, you earn $3 (on average) for each question you answer on CourseHero which comes to between $12 (Kshs.1200)-$20 (Kshs.2000) per hour.
Homework Market
Homework Market also has a good reputation online and can be another viable option.
Writers (or teachers as they like to call writers) get 80% of what students pay them.
The requirements to become a writer here are pretty basic so it's a good place to start for newbies.
There is a good flow of jobs here but to be recruited, you must pass their short test- it usually takes about 15 minutes.
Most significantly, after getting the job, you get a chance of climbing your career ladder from Beginning to the Expert level, with each step-up earning you more depending on experience and performance.
📣 Hey there! Are you looking for the best courses, top colleges and universities, career guidance, and exciting scholarship opportunities in Kenya? Look no further! Join our Facebook page to stay up-to-date with all the latest information and insights on these topics.
So Please follow Kenya Education Guide on Facebook here for more updates about best courses in Kenya, best colleges and Universities in Kenya, Career choice options, Scholarships in Kenya, etc 
🙏Thanks. 
Now proceed reading below..👇
StudyWriters
StudyWriters.com is a global academic writing company that contracts talented individuals looking for ways to make money online from writing business and academic papers.
Submitting your application is easy here too: simply fill out their application form by typing in your basic information.
You then click "Apply now" to be allotted a personal profile page- your profile will be activated as soon as the company has reviewed your application.
I have previously worked on WritersHub and I have nothing to complain about.
To be honest, once you establish a strong rapport with the team, you can enjoy really good perks.
All they demand from you is observing work ethics and a professional attitude.
EssayShark is another legit online academic writing website that could help you make money online.
Their overall quality is, however, quite high and you should only apply if you can maintain their high standards.
EssayPro also looks like a good deal which is not surprising considering that it's among the oldest academic writing services companies.
On the downside, the pay offered by the team at EssayPro is not the highest in the market.
That said, there are plenty of jobs so you can make more by working harder!
HomeworkForYou
Founded in 2010, Homeworkforyou offers not only academic writing services but also tutoring opportunities so there are two ways to earn some money here.
Check if they might be in need of new writers.
If you don't find completing quick essays for scholars who either don't have the time to or can't (while making a few extra thousand shillings monthly in the process) a big issue, then try StudyPool.
The flexible work timings coupled with enough writing opportunities makes studypool a brilliant place to work for academic writers.
Try it- StudyPool may exceed all your expectations!
StudyBay won't pay you the best money but if you become good, you'll hardly lack work.
More importantly, your income will keep rising.
SignUp Here .
12 freelance writing jobs in Kenya – Article writing- that pay through MPESA
If you're an article writer who wants to be paid via MPESA, take a look at these article writing jobs in Kenya:
· Writing Gigs online freelancing websites
Perhaps the easiest place you can land online writing jobs in Kenya that pay through mpesa are international freelancing websites such as:
Upwork – Arguably the biggest online freelancing website, Upwork has thousands of writing jobs waiting for writers like you. To get started, search for online writing jobs on the platform.
Fiverr – Many business owners and companies outsource their writing tasks to remote writers registered on Fiverr.com. All you have to do is create an account then design persuasive writing gigs to have employers hire you. Start here .
Guru.com – Guru.com is another great freelancing platform offering online writing jobs for freelancers from Kenya and anywhere else on the planet. Check if there's a job that matches your skills now.
FlexJobs – FlexJobs offers remote writing work from home along with flexible part-time writing gigs. Discover what jobs FlexJobs offers here .
CloudPeeps- If you're a writer with an amazing portfolio and you feel like you possess the experience to handle higher level jobs, CloudPeeps may be right for you.
ServiceScale – This huge global marketplace for online freelancers has jobs for writers with the right skills and experience.
Contena – Contena has tons of well-paying writing freelance available for writers, content creators, and editors of all kinds.
· Freelance writing job boards
The boards work a little differently- employers advertise for writers and you apply to the jobs that seem cool to you.
Check the following boards for online writing openings:
All Freelance Writing – The board is very friendly and you can even search for jobs based on pay ranges here.
ProBlogger – Want to earn some extra kshs. or even a full-time salary writing from home? If yes, Problogger could be your best bet. Go here to begin your search for jobs.
Journalismjobs.com – if you're a scribe, check out Journalismjobs.com. The job board curates exciting journalism gigs from around the internet. A couple of conventional writing gigs are also thrown in, once in a while.
Media Bistro – a curated list of jobs is available here featuring everything from PR content to book editing so you're like to stumble on a few jobs that fit your expertise.
BloggingPro – BloggingPro Job Board is another alternative job board for those looking legit online writing jobs in Kenya. It's updated daily with new paid blogging jobs, freelance writing jobs, blog writing jobs, and more.
Other options
You can also find jobs from Facebook groups about writing and sites/platforms such as Craiglist , Indeed , and Glassdoor .
There goes our recommended list of online freelance writing jobs in Kenya paying through MPESA.
Choose your best and try your luck.
Wishing you all the best!
PS: If you're new and would like to be trained first- getting the writer training can enhance your chances of landing the best paying gigs- enroll for the Article Writing Course by Kenya Online College.
Graduate trainee programs in Kenya [Over 35 opportunities]
Internship in kenya banks [where to look for internship in kenya banks], online courses in kenya, online courses in kenyatta university – all you need to know, you may also like:, john gitahi.
CPA John Gitahi is a trainer at Kenya Online College, Kenya Institute of Information Technology and NITA and has been involved in education all his life. He is very passionate about helping young people make great career choices. He studied Commerce and ICT at the University. He is also an avid traveller.
76 thoughts on "Online writing jobs in Kenya that pay through MPESA in 2023"
I am requesting for online writting job
Apply in the sites I have indicated in the article.
yes am interested
Great. Go ahead and apply
I would like academic online writing for book reports or essays please show me the way forward
How then can I join you and do the online writing
I need political commentary work.I have worked with writers hub (opera news)
Am interested
This finds me well
It's a great opportunity
Hello am Jackson requesting for a job
I realy like writting
Yeah, its good
i am reguesting online writting
Register on the websites listed in the article
Tom Kagwe, J.P. HERE WITH A MASTER'S DEGREE WHO HAS WRITTEN MANY BOOKS, REPORTS AND ARTICLES IN KENYA FOR THE LAST 20 YEARS. LOOKING FOR AN OPPORTUNITY
I need a writing job
I really need a job please.Hook me up with work.Thank you.
Ever written before Betty? I've been writing for some time now, get in touch with me through 0789671986, I may be in a position to help.
I'm interested 0792709313 whatsup
I'm very much interested
Attend training first
I really need online job.
You should register with the sites given in the article than make sure you understand how to pitch for online jobs.
Am interest please
Check the listed websites for jobs
intrested in joining the work
Register on the websites
Where is the website
a good job indeed, how can i land into this writings please
Please wanted a job
Looking forward
I would like to request for an online writting job
hello please anybody in need of an online writing job whats app this number 0757483847
Hi am Emily and interested I. Online writting
Hello, am Odhiambo Chrispine, am interested in online writing.
wish to join academic online writing job especially in the field of chemistry. thanks.
Hello,I'm interested in being an knline worker
How can i join and work with you.
Hello am Denis and am interested with the job.
Interested with this job
Hello there I am interested on writing especially in English eg; Essays
Hello,i am jackline mutheu and am interested in online writing
interested in this job
Yes, I am interested
kudos for creating employment opportunities.
If you are looking for a writing job that pays through MPESA, then EssayShark and Essaypro are two companies you should consider. These two companies provide writers with the opportunity to set their own hours and get paid promptly. They also assign personal managers who answer questions and provide writing tips. You can save huge money with coupon codes, vouchers, and Exclusive Deals from Budget Gainer.
yes am interested on the job
Am very interested in the job please.
Am interested in academic writing
Hello iam jacktone kwanzu and iam interested in online writing
To join online writtung
This website is really great and helps a person to understand the job correctly
This article is quite interesting and I am looking forward to reading more of your posts. Thanks for sharing this article with us.
need job kindly link me one
Yes I'm interested how can I start working please?
Yes l am interested with online job link me with one please
Am intrested
Thanks for the information. I am interested in academic writing where abstract and other parts are put together . Thank you
I would like to join this platform by writing articles
Good post. It is helpful for all those who are in search of jobs..
I will like to join this platform by writing articles
Am intrested in joining online writing,am diminah masafu kindly help me joined
Iam interested
Leave a Comment Cancel reply
Save my name, email, and website in this browser for the next time I comment.
Home » Making Money Online » Online Work » Best Online Writing Jobs in Kenya
Best Online Writing Jobs in Kenya
In this article, I will show you where to find online writing jobs in Kenya. This is a random reminder I know many Kenyans are born writers, that is a fact, not just an observation. We have great writers who know their way with words.
The chances of getting employed in Kenya are growing slimmer and slimmer with every graduation ceremony happening in Kenya.
But there is always hope around the corner. In these internet times, there is an increase in the number of people working online in Kenya . Many of these people work online by doing writing jobs online in Kenya.
The internet is rich with self-employment ideas for writers, but not all of them can be trusted. If you do a general search on Google, I am sure there are plenty of options that you will find. 
So how do you find the legitimate jobs from the scams and get online writing jobs in Kenya? Read on.
Everybody is now working online in Kenya, will there be any jobs left for me? That is a ubiquitous question to people who are starting and are looking for writing jobs online in Kenya.
I will tell you this for sure, and there are enough jobs online that Kenyans and anybody in the world can do. The internet is always full of opportunities and will depend on where you are looking.
Online Writing Jobs in Kenya
Before we go deeper into where to find writing jobs online, let me give you the Advantages and Disadvantages of online writing jobs.
For you to earn by writing online, you must be able to differentiate the advantages and disadvantages of this type of business or work, the key to success is to never think about the problems, but the solutions.
Advantages of Writing Jobs Online in Kenya
You can set the work schedule that gives you more pleasure to write.
You get paid in foreign currencies.
Work anywhere (home, office, café, hotel, beach, pool) with a computer, tablet or mobile phone.
You are your motivation, and you decide when to push harder or relax.
You get your money Tax free
Online Writing Jobs Disadvantages
After writing a lot about a particular subject, the creativity breaks and may harm the quality and productivity of your work
You will have to manage your money effectively; you may have months with stable revenue and months without any income. In freelancing, we call them High and low seasons.
When there is no electricity or the internet, it will translate to you not working and, therefore, no pay.
Earn after work
Well if you compare the advantages and disadvantages, there is more on the positive side than the negative side.
So, instead of staying at home without employment, get ready to learn more about how to find these golden opportunities.
Finding Online Writing Jobs in Kenya
Let me warn you, the process of finding High-Paying Online Jobs in Kenya is a tiresome process, will need some hard work and long periods of searching online for the writing job opportunities.
But do not worry for we got you covered and there is a solution to this, Keep Reading.
The freelance writing challenge is often less writing and more difficulty in finding well-paying jobs, especially with the recent changes in the publishing industry and the excess writing on websites.
Many do not pay a lot for articles, but there are high paying online jobs for Kenyans out there, however, and with research and persistence, you can find them.
Every writer started somewhere. Try your hand at freelance writing.
Things You'll Need to get started online:
Internet connection
Research skills
Freelance Writing Jobs in Kenya
Here is the typical old way of looking for online jobs in Kenya;
Find the online sites that list the types of jobs you are looking for.
This is much easier said than done. There are a lot of useless sites out there. You can search for terms like "freelance jobs" and "freelance writing."
Or you can start your search using the resources that others have gathered. Better yet check out my Ebook of a list of High paying writing jobs in Kenya.
There is a common phrase in Kenya when it comes to finding jobs; "It's not what you know, it's who you know" the phrase is also relevant for freelance writing jobs in Kenya, as in many other careers.
Some of the best freelance jobs are not advertised. They are filled by word of mouth. Join forums, join groups on social media, chat with other writers, send messages to online writers who are successful and ask them for tips.
Visit online websites that publish books and magazines.
Look for a link that says something along the lines of "submission guidelines." Print magazines and books typically pay higher than freelancing companies online.
These jobs are harder to get, but it's worth the effort. Spend some time browsing blogs. It has some writing clips available to show these editors.
Sign up for free newsletters.
Some freelance writing sites offer free newsletters. Create an email account just for newsletters and sign up for that include job postings. You can always cancel if you do not find them useful.
Consider paying for legal information.
Be careful and use common sense. There are a lot of scams out there, especially online. In general, you should not pay for job leads, but there are some legal resources out there that you can access for a fee.
A reputable, trusted source is Writer's Market, published by Writer's Digest Books. You can buy the book or get an online membership to keep up.
Do not give up.
You can answer several job offers for every one you get there first. Do not be discouraged and do not give up.
Rejection is a healthy and expected part of writing. Read magazines about writing life, and you will learn that this happened to many of the best writers.
Now tell me if that process is an easy one. Do you want to earn more money? Then you have to sweat and work hard to make more.
But since you are reading this, you are one lucky person, instead of working harder, we are going to work smarter, how?
By using the resources in my book, I have already taken care of the process, and all you have to do is get the book and visit the sites mentioned, sign up and start earning. A piece of cake, Huh!
Types of Online Writing Jobs in Kenya
Have you ever browsed and read some blogs in search of resources for finding the latest online writing jobs in Kenya? If you did, then you will realize the following standard answer about online writing jobs in Kenya.
I must admit that the information given is very valid, and that is where many Kenyans end up working online. The pay is not right; You will earn peanuts but do you have a choice?
You must know that there are different types of writing jobs online, and these include:
Article Writing Jobs
Academic Writing Jobs
Blogging (Where you write for a particular blog, this is different from article writing and more of Virtual Administration job.)
Where to Find these Jobs?
Most of the places to find these jobs are on Freelancing sites, finding work as a freelancer – even on these platforms – you will have to stand out among thousands of candidates.
These platforms have in common the fact that registration is free and you will be charged a small commission for every "contract" entered into.
There is no Kenyan who works online who do not know about iWriter; this is because on iWriter you do not need to bid to get a work. All you do is register and writing work is available you have to write.
There are many writing opportunities, but you have to write according to the requester style. Original content is critical, and they can terminate your account anytime if you get low ratings. The pay ranges from as little as $ 1.25 per article.
Formerly Elance-oDesk is one of the largest Freelancing sites in the world, Upwork has nine million registered freelancers and four million registered clients. There are a lot of jobs posted daily, and many Kenyans work here.
Freelancer.com is one of the largest freelancing sites in the world. The international version of this platform has over 8 million users worldwide and is available in more than 200 countries.
People Per Hour
Fiverr is considered one of the largest online platform for the exchange of services. This site has at its disposal more than 3 million "gigs" – Everything here goes for $ 5 nothing more, nothing less but be sure you will be charged a commission for every Gig offered.
Related: How to Make Money Online in Kenya – 2020 Update.
Write for Local Client
Conclusion..
As can be seen from above, those are some of the most common places where you will be sent to look for work when searching for online writing jobs in Kenya.
I know many people will be discouraged by the little pay they'll get when working on these sites. I, on the other hand, I did my research, interviewed some people on where to get high paying online writing gigs that Kenyans can work and make a nice income.
Related Articles
Useful Fanshaweonline Fol Login Guide
5 Amazing Business Ideas for Housewives to Make Quick Money
List of Online Jobs in Kenya for Students
How to Make Money Online in Kenya in 2020
Brian Mwangi
Brian is a founding writer at Urban Kenyans. His work is focused on how to improve the digital literacy of Kenyans online. He has been able to do so with his mastery of Kenya and the English Language.
29 thoughts on "Best Online Writing Jobs in Kenya"
hi, That is great and it has been a pleasure to go through the highlighted articles in your website and felt a great interest i joining you. Kindly you can guide me on how to join the smart kenya through my e-mail. with regards, cyrus
I like it am interested
Comment:Hi,am pleased and intrested too
Hi, i am so pleased and interested with the smart Kenya. Kindly please communicate to me on how to join you. Thank you.
That is great and has offered much assistance to me
hey my name is fred nyerere am so pleased with this kind of job please connect me also to work
Hello my name is Naum Cassie am interested. Kindly inbox me on how to be part of it.
Hi. This is really beneficial. I am absolutely interested. Could you help me put on how I can be a part of this?
Am really interested. Could you please connect me with relevant sources.
Am interested.could you please connect me
Am Mary much interested
Hello am Mary..am much interested .Kindly inbox me how to go about it to be part of it ..so much interested
Hello, i am interested and would love to start writing as soon as possible. kindly advise me on the way forward.
Hello,am interested and i would like you to guide me on how to start
Very much interested…how can I join..have this passion for writting
hello, I am Samuel. i am interested, would you please help me join.
Hi, am Sam.How can I join this amazing team. Your contacts please.
My name is Samson and I would like to join the team. Your contacts please.
Hi!my name is Maxwel. am much intrested.
Hi!my name is maxwel. I have been writing for months now. How can I access your blog to be part of your team?
Hi! I'm Toney. I have been writing for a year, I would like to join the team contact me please
Hello? It is my great willingness to be part of the writing group. How can I commence this job?
Peaklancer is the best site for content writers in Kenya today.
this is Amazing!
hi, I am Dorcas,please help me commence on the job.
Am Intrested
Hi. That's great. Am interested
I have a ready made academic writing website platform for sale. Includes admins for both the clients, writers and super admin at an affordable price. contact me on 0792277924. Start your own writing website now!
Comments are closed.
1 - 24 of 90 job vacancies
Online academic writing jobs in Kenya
Business development associate - export at grounded.
Grounded - Nairobi
Job Areas: Competitive landscape mapping in new markets - East Africa, MENA, Europe, and USA - including financial and strategic assessments. Scoping logistics processes & partners - optimization, duties, etc. Developing Costing tools and analysis landed cost, RRP in new markets. Distributor evaluation - margins, performance metrics, standardized contracts. Product performance mapping looking at ...
Business Development Associate Export At Grounded
Job Areas: Competitive landscape mapping in new markets East Africa, MENA, Europe, and USA including financial and strategic assessments. Scoping logistics processes & partners optimization, duties, etc. Developing Costing tools and analysis landed cost, RRP in new markets. Distributor evaluation margins, performance metrics, standardized contracts. Product performance mapping looking at best sel...
Communications Associate Job 2023 - Corporate Staffing Services
Strathmore University - Nairobi
Communications Jobs In Kenya .Basic job summary:To develop and implement digital strategies to drive engagement in campaigns, membership growth and education enrolment across existing and new platforms including Facebook, Twitter, Instagram, LinkedIn and others.Duties & Responsibilities: To develop the social media strategy for corporate platforms of the UniversityTo implement content development ...
Business Development Associate Export at Grounded
Grounded is both a women- and family-run business. Our goal is to create healthy, sustainable homes through safer, eco-friendly products. Made in Kenya . Job Areas: Competitive landscape mapping in new markets East Africa, MENA, Europe, and USA including financial and strategic assessments. Scoping logistics processes & partners optimization, duties, etc. Developing Costing tools and analysis land...
Communications Associate Content Development at Strathmore University
Strathmore University is a Chartered University located in Nairobi, Kenya . It was the first multiracial and multi religious educational institution in English speaking Eastern Africa and more recently the first institute of higher learning to be ISO certified in East and Central Africa in 2004. Basic job summary: To develop and implement digital strategies to drive engagement in campaigns, member...
Durable Solutions Intern at International Organization for Migration (IOM)
Jobs in Kenya - Nairobi
Job Description Under the overall guidance of the Programme Coordinator (Saameynta Joint Programme) and the direct supervision of Monitoring, Evaluation and Reporting Officer, in coordination with relevant programme managers, the successful candidate will assist in supporting and contributing to Saameynta Consortium Management Unit activities, in particular Project Reporting, Communications, and ...
International Organization for Migration IOM - Nairobi
Summary Under the overall guidance of the Programme Coordinator (Saameynta Joint Programme) and the direct supervision of Monitoring, Evaluation and Reporting Officer, in coordination with relevant programme managers, the successful candidate will assist in supporting and contributing to Saameynta Consortium Management Unit activities, in particular Project Reporting, Communications, and Knowledg...
Global Migration Lab-Program Manager
Kenya Red Cross Society - Nairobi
VACANCY ANNOUNCEMENT The Africa Regional Migration Research Hub (the Hub), hosted by Kenya Red Cross, is the Africa regional research arm of the Red Cross Red Crescent Global Migration Lab (the Lab). The Hub supports humanitarian diplomacy and advocacy by producing evidence-based research designed to promote the safety, dignity, and wellbeing of migrants. In partnership with local organizations a...
Programme Officer Job Nov 2023 - Corporate Staffing Services
The Science for Africa Foundation - Nairobi
NGO Jobs In Kenya .Organisation OverviewThe Science for Africa Foundation is a non-profit, public charity organisation that supports strengthens and promotes science innovation in Africa. The goal of the SFA Foundation is to address the continent s most pressing developmental needs by generating scientific knowledge that solves problems and informs decision-making.We serve the African research eco...
Global Migration Lab-Program Manager at Kenya Red Cross Society
Kenya Red Cross is one of the many International Red Cross and Red Crescent Movement societies around the world. The Kenya organisation was established in 1965, The Kenya Red Cross supports and runs a number of projects whilst raising awareness to the Kenyan public about the current issues or problems which may affect them. Job Summary: The Program Manager will be based in Nairobi at Kenya Red Cr...
Employee Relations Investigation Specialist-2
World Vision - Nairobi
Job Description :The Employment Relations (ER) Investigation Specialist reports to the Senior Advisor Employee Relations & Investigations and is responsible for conducting investigations into potentially sensitive, high risk and complex employment issues, including in particular harassment (general & sexual), sexual assault, grievances, violation of human resource policies, etc.The Investigation ...
Director of Training at The African Economic Research Consortium (AERC)
The African Economic Research Consortium AERC - Nairobi
The African Economic Research Consortium (AERC), established in 1988 is a public not-for-profit organization devoted to the advancement of economic policy research and training. AERC s mission is to strengthen local capacity for conducting independent, rigorous inquiry into the problems facing the management of economies in sub-Saharan Africa. That mission rests on two basic premises. Summary The...
Communications Traffic Officer at Busara Center
Busara CenterThe Busara Center for Behavioral Economics is an - Nairobi
The Busara Center for Behavioral Economics is an advisory and research organization focused on evaluation and implementation of behavioral interventions in understudied countries and populations. Busara s mission is to work with researchers and organizations to advance and apply behavioral science in pursuit of poverty alleviation. This involves the application of research and rigorous methods to...
Partnerships Associate at African Management Institute (AMI)
African Management Institute AMI - Nairobi
AMI enables ambitious businesses across Africa to thrive. We deliver workplace learning that equips entrepreneurs and managers with the tools and training they need to succeed. AMI combines online and mobile tools with in -person workshops and on-the-job practice. Summary AMI is looking for an ambitious Partnerships Associate to join our Global Partnerships Team, which secures and manages our most...
Young Professional/Consultant Global Programs 8 Positions at International Fertilizer Development Center (IFDC)
International Fertilizer Development Center IFDC - Nairobi
We provide solutions to alleviate global hunger and poverty through the promotion of economic development and self-sufficiency. Responsibilities IFDC is a large international organization with operations in more than 20 countries running multiple projects around the themes of plant nutrition, fertilizer access, market systems and agribusiness in agriculture and food systems. The institution is wo...
Science Writer at United Nations Environment Programme (UNEP)
United Nations Environment Programme UNEP - Nairobi
The United Nations Environment Programme (UN Environment) is the leading global environmental authority that sets the world s environmental agenda, promotes the coherent implementation of the environmental dimension of sustainable development within the United Nations system and serves as an authoritative advocate for the environment. Duties and Responsibilities The United Nations Environment Pro...
REACH GIS & Remote Sensing Specialist at ACTED
ACTED - Nairobi
ACTED is a French humanitarian NGO, founded in 1993, which supports vulnerable populations, affected by humanitarian crises worldwide. ACTED provides continued support to vulnerable communities by ensuring the sustainability of post-crisis interventions and engaging long-term challenges facing our target populations, in order to break the poverty cycle, foster development and reduce vulnerability...
Records Officer at United States International University USIU Africa
United States International University USIU Africa - Nairobi
United States International University Africa is located in the Kasarani area, off Thika Road in the suburb of Kenya s capital city of Nairobi. The university is an independent, not-for-profit institution serving 6512 students representing 69 nationalities. It offers 24 degree programs from undergraduate to doctoral level, all of which are accredited in Kenya and the United States of America. Job...
Academic writing
- Kiriita, Ndaragwa
Online Writing The writing jobs are from England and US Universities.There are different Units and subjects that the company Bids everyday, They are mostly based on, Assignments =research. (PhD & Masters level). Each work has its own Worth payment which depends on number of pages or Words. Per page is always 300 bob.
Reporting and Communication Intern at International Organization for Migration (IOM)
Established in 1951, IOM is the leading inter-governmental organization in the field of migration and works closely with governmental, intergovernmental and non-governmental partners. With 165 member states, a further 8 states holding observer status and offices in over 100 countries, IOM is dedicated to promoting humane and orderly migration for the benefit of all. It does so by providing servic...
Manager, Social Sector Financing (Global) at Genesis Analytics
Genesis Analytics - Nairobi
Our purpose is to unlock value in Africa. We use our analytical capabilities to improve decision-making and, through better decisions, to unlock substantial value for our clients and society. While we are the largest economics-based consulting firm in Africa, we use a large number of techniques and approaches to achieve clarity for decision-makers. We work across various domains. Early specialisa...
Search Engine Optimization (SEO) Specialist: Open Till Thursday, August 31, 2023 at Sharks Web Services Limited
Sharks Web Services - Nairobi
Sharks Web Services Limited is an online writing company that provides writing services to clients around the globe. Whether you need a research paper, website content article, CV/resume, report, presentation, or any other form of customized writing , Sharks Web Services Limited is here to satisfy your needs. Sharks Web Services is an online writing company that provides writing services to client...
Intern - Insights & Innovations at Shamiri Institute
Job Description About the role: The Intern will work closely with Associates and the Director of Insights & Innovations to ensure a constant cycle of innovating and improving our mental health solutions. This will involve contributing to the of systematizing our monitoring and evaluation systems in the pursuit of real-time insights to inform decision making about our model of working with high sc...
Advocacy & Communication Officer at Danish Refugee Council (DRC)
Danish Refugee Council DRC - Nairobi
The Danish Refugee Council (DRC) is a humanitarian, non-governmental, non-profit organisation founded in 1956 that works in more than 30 countries throughout the world. Overall purpose of the role: Overall purpose of the role: The position holder will lead on DRC Urban Area Program advocacy and communication efforts to effect positive change for urban refugees and host communities through influen...
Page 1 of 4
Related searches
Part time online jobs in Kenya
Safaricom online jobs
Academic Writer jobs
Online jobs for ethiopia
Online data entry jobs in Kenya
Online jobs available in Kenya
Online current ngo jobs in Kenya
Available online jobs currently in Kenya
Online academic research writing jobs
Academic research online
Education writing jobs online
Kenyan online writing jobs