Appendix IV – Consent and Questionnaire for Study 1
Appendix V – IRB approval for Study 1
Appendix VI – IRB exemption for Study 2
How to Use Social Media Networks for Dissertation Research
Published by Owen Ingram at January 27th, 2023 , Revised On October 10, 2023
Social media has taken over our lives. We spend hours on social networking websites such as LinkedIn,  Twitter,   Facebook ,  Instagram ,  Snapchat , and other social networking websites on a daily basis.
Even though these platforms are usually used for fun, recreation, and exchange of information, they can be used for academic purposes as well.
Social media and academic performance can be positively linked to each other if students can learn to use social networking websites for  dissertation research and  academic assignments .
When we spend time on various social media websites, we not only learn about our friends, families, peers or colleagues, but we are also able to gather a lot of information about different topics.
For example, pages on Facebook will alert you to a new message about the  news of technological advances  in your subject of interest so you are always up to date with the latest issues and information.
If you are a social media addict and working on a dissertation project at the same time then it would be wise to learn how to use Social Networks for your Dissertation.
If your  dissertation is to based on quantitative and qualitative data , using social media websites to access participants and gather data from them can be made a part of the chosen research design .
Here are a few ways through which you can make use of online social networks for gathering data and conducting your research:
Create/Join Relevant Groups and Pages
Social media websites provide a great opportunity to join groups and pages that are relevant to your field of research. For instance, if your research is related to human resources, you can join a Facebook group that shares information about the latest trends and news related to your academic subject.
Many of the members of that particular group could be students and/professionals in the field of human resources and so you will be able to collect data for your research from them as part of your research.
Many of your contacts and friends might also be interested in exchange for information in your area of research. Approaching them through a social media group will help you approach them and collect data for your own dissertation.
Need  help with statistical analysis  on STATA, SPSS or Excel? Our writers can analyse your data, create graphs, establish relationships between different variables so you can make a great impression the readers. Learn more about  our dissertation services .
Create an Online Survey
If you've chosen  primary research for your dissertation , and are looking to collect primary data from a large sample size, creating an online survey and posting its link on social media can help you collect large sets of data for your dissertation in a short period time.
Survey Monkey is a popular platform through which you can create your survey, and post the link on your social media wall. Ask your friends and peers to fill the survey.
If your dissertation survey/questionnaire needs to be filled only by a certain age group or a specific gender, mention the same when posting the link of your survey. The best part? You can get a lot of surveys/questionnaires filled sitting at home, within no time.
There are a number of other websites and online survey platforms similar to  Survey Monkey . Find out about them, create and post your surveys online and save time!
Create free online Surveys.   Click Here.
Hire an Expert Writer
Orders completed by our expert writers are
Formally drafted in an academic style
Free Amendments and 100% Plagiarism Free – or your money back!
100% Confidential and Timely Delivery!
Free anti-plagiarism report
Appreciated by thousands of clients. Check client reviews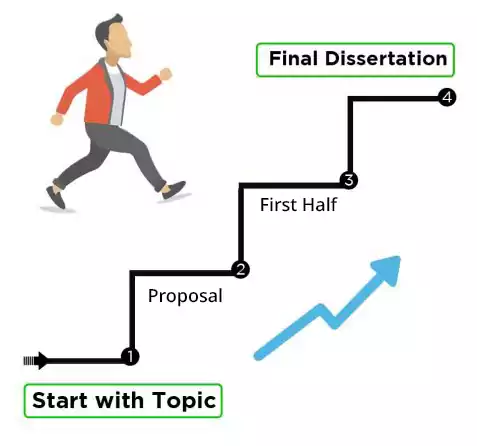 Meet and Interact with Professionals
Social networking platforms such as LinkedIn can help you connect with professionals and so it is an excellent way of using social media networks for dissertation research.
If your research requires you to meet and interact with professionals from a specific industry, you can do so by networking on this amazing social media platform.
Collecting data for your dissertation on social networking sites such as Linkedin helps you; save your valuable time and set up meetings with industry professionals without having to dedicate financial resources to schedule and attend the meeting in person.
Apart from LinkedIn, you can also get in touch with professionals through Facebook, Twitter, etc.
The impact of social media websites on society is increasing with each passing day so much so that you can send a private message to the person you wish to interview or collect information from for free or a small fee.
All you have to do is let them know why you're contacting them so that they're aware of the situation. You can also send a message to the company's official account or page, and their social media team will get in touch with you.
But, remember! You must be able to explain why connecting with the company or brand representative will aid you in your quest for data collection and analysis .
If you are struggling with data collection for your dissertation project, rest assured you are not the only one!. There is no need to panic! Research Prospect writers have helped thousands of students with  data collection , statistical analysis , and more.
Collect Data with a Status Update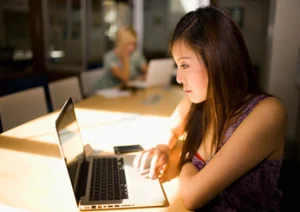 The effect of social media on students is usually seen as negative but you can also use social media websites for dissertation research and for data collection for your dissertation paper. Students can post questions and gather responses using their social media accounts.
For example, if you are researching gender roles in the human resource department or looking at the ratio of male-female, you can simply post a question on your social media account on Facebook, Instagram, and others 'how many of you work in HR?'
Responses to this question will provide an insight into the real picture of the actual scenario. Collecting data for a dissertation with a social media status update is easy and time-saving; however, students should be able to differentiate between actual and fake responses. Not being able to do so will make their research results slightly unauthentic.
Seek and Receive Help Instantly
Phone calls, text messages and face to face meetings are time-consuming and difficult to arrange in today's fast-paced world. In contrast to these conventional methods, social media allows you to interact with others in a jiffy.
So whenever you find yourself stuck with something related to your dissertation, you can seek instant help from your contacts on social media platforms.
Reach out to your friends and peers through any social networking website and discuss your queries related to any aspect of the dissertation. It is highly likely that you will find an answer to your  question  in the shortest possible time.
You can also get in touch with us for your dissertation if you're still unsure how to use social media networks for your dissertation. Research Prospect's  dissertation writing services  will help you get over all your research related worries. Our highly qualified team of writers choose the right research strategy for your dissertation, and deliver nothing short of best!
Order Your Dissertation Now
Frequently Asked Questions
How social media platforms can help in writing a dissertation.
Social media platforms facilitate dissertation research through access to diverse academic resources, networking with experts, and gathering real-time data for a well-rounded study.
You May Also Like
Want to write an effective cover letter without experience? 10 tips on how to write a cover letter if you don't have any work experience.
Struggling to write a high quality research paper? Here is all you need to know if you need help with writing research paper for your degree programme.
Are you new to writing dissertations and have no idea where to start? A brief guide for beginners on dissertation writing guidelines, tips and format!
Ready to place an order?
Useful links, learning resources.

COMPANY DETAILS

USF Research
USF Libraries
Digital Commons @ USF > Office of Graduate Studies > USF Graduate Theses and Dissertations > USF Tampa Theses and Dissertations > 8917
USF Tampa Graduate Theses and Dissertations
A social network analysis of online gamers' friendship networks: structural attributes of steam friendships, and comparison of offline-online social ties of mmo gamers.
Juan G. Arroyo-Flores , University of South Florida
Graduation Year
Document type.
Dissertation
Degree Name
Doctor of Philosophy (Ph.D.)
Degree Granting Department
Major professor.
John Skvoretz, Ph.D.
Committee Member
Laurel Graham, Ph.D.
Cecil E. Greek, Ph.D.
Adriana Iamnitchi, Ph.D.
friendship, gaming, identity, MMOs, sna
This study traces the boundaries of online-based social networks and its possible extensions and intersections with offline social networks. It focuses on the Massive Multiplayer Online gaming community. Most online gaming research has only addressed one side of the equation, i.e., the online aspect of social interaction, omitting the offline context. The primary objective is to look at both offline and online social contexts of gamers. The analysis suggests that overall offline ties are slightly more important than online. Still, this does not imply that online ties are not meaningful at all. The length of their online relationships plays a significant role in how participants qualified their ties. Most participants who had not met face-to-face were willing to meet their online ties. They also reported sharing personal and everyday life matters with their online social network at a lower rate of their offline network. Time spent with online relationships stemming from online gaming and a cooperative environment is more likely to be considered higher quality time.
According to this study's sample, in general terms, there does not seem to be a strict difference between what they consider a meaningful relationship when it comes to online or offline social ties. There were participants on both sides of the spectrum. One side considered their online contacts more meaningful due to their ability to look for and find others with similar interests with more ease, while the other side made a case for their offline ties. An aspect that played a role as a deciding factor was the affordances that each medium provided. Most of the participants did agree that meeting others online was more accessible and more conducive to developing a meaningful relationship. Offline ties were slightly more likely to be considered more significant than their online counterparts. The modality by which one interacts with others is not as important as the content of the interaction. Offline interaction does present a more precise approach to forming ties, due in particular to the exposure factors; however, as telecommunication technologies become more advanced and ubiquitous, the difference between online and offline becomes smaller. Interactions in MMOs shows a marked difference from other online social media (e.g., Facebook and Twitter), in the sense that exchanges in MMOs can be continuous and allow for faster development of rapport in a shared joyful environment.
Scholar Commons Citation
Arroyo-Flores, Juan G., "A social network analysis of online gamers' friendship networks: Structural attributes of Steam friendships, and comparison of offline-online social ties of MMO gamers" (2020). USF Tampa Graduate Theses and Dissertations. https://digitalcommons.usf.edu/etd/8917
Since November 19, 2021
Included in
Sociology Commons
Advanced Search
Email Notifications and RSS
All Collections
USF Faculty Publications
Open Access Journals
Conferences and Events
Theses and Dissertations
Textbooks Collection
Useful Links
USF Office of Graduate Studies
Rights Information
SelectedWorks
Submit Research
Home | About | Help | My Account | Accessibility Statement | Language and Diversity Statements
Privacy Copyright
Home > College of Arts and Sciences > Computer Science > CS_DISS > 167
Computer Science Dissertations
Graph Mining and Its Applications in Online Social Networks
Xueting Liao Follow
Date of Award
Spring 5-4-2021
Degree Type
Dissertation
Degree Name
Doctor of Philosophy (PhD)
Computer Science
First Advisor
Second advisor.
Xiaojun Cao
Online Social Networks (OSNs) have become prevalent in people's daily life. Facebook, Twitter, and Instagram are among the most popular social networking platforms. There are over 3.6 billion people using social networks worldwide in 2020. The number is still expected to grow with the development of portable smart devices. With a large number of users, the impact of online social networks increases incredibly. The social network is not only changing how we communicate and interact with each other in daily life, but also how people make decisions.
Social graphs or networks are often used to depict the personal relations of Internet users on these platforms. In a social network, the nodes could represent individuals in the network, and the edges could represent the social interactions between them. It is crucial to mine useful knowledge from the huge and complex social network graphs efficiently. One of the
fundamental problems in Online Social Network is measuring the similarity between nodes effectively and efficiently. It is the first step for many applications like querying and ranking, community detection and link prediction.
As a result, we propose a series of works for effectively retrieving meaningful information in Online Social Networks. Firstly, we investigate the similarity measurement and propose a similarity measurement model to help measure the proximity between nodes in a graph. The proposed approach is validated by real-world social networking data. Then, we investigate the credibility of social influencers and propose a framework for content and influencer trustworthiness in online social networks. The texts and images are jointly considered and properly balanced. The proposed framework works as an approach to deal with the challenges for trustworthiness in the current online social networking environment in the application level. Then, we investigate utilizing online social networks to gather open-source intelligence from the Coronavirus-related events. All the proposed solutions are thoroughly discussed and validated with extensive evaluations.
https://doi.org/10.57709/22565128
Recommended Citation
Liao, Xueting, "Graph Mining and Its Applications in Online Social Networks." Dissertation, Georgia State University, 2021. doi: https://doi.org/10.57709/22565128
File Upload Confirmation
Since April 20, 2021
Advanced Search
Notify me via email or RSS
Collections
Disciplines
Submit ETD (Thesis/Dissertation)
Home | About | FAQ | My Account | Accessibility Statement
Privacy Copyright