by Clint Eastwood
Nelson Mandela is released from Robben Island after serving twenty-six years of a life sentence for conspiring against the South African state. His release also marks the beginning of the end of apartheid, a general election, and the re-entry of South Africa into the world, including the international sporting events and championships that they have been prohibited from participating in since the beginning of apartheid. When Mandela wins the election, he vows to unite a divided nation; the majority of the black population are jubilant and hopeful, but the white Afrikaners and the Zulu are worried that they are losing their rights in the country. As Mandela rides in a convoy down the street he sees black kids playing soccer on one side of him and white kids playing rugby on the other. The national rugby team coach tells his players that the country has gone to the dogs.
When Mandela takes office, there is palpable tension because Mandela inherits a staff that consists predominantly of Afrikaners who served in the previous administration. Rather than working, they start to pack their things, convinced that they are about to be fired, but when Mandela gathers everyone for a meeting, he tells the staff that he doesn't intend to fire anyone. Rather he wants the old regime and the new administration to work together, so that everyone in the nation is represented.
Mandela's vision of unity extends to the rugby field. Chester Williams is the only black member of an all-white national team led by stand-out Francois Pienaar . To the black people of South Africa, rugby is a symbol of the racism of past regimes. They root against their own team. The Springboks are not experienced in international competition; they are rusty and unprepared for unfamiliar opponents, and lose most of their games. This does not bode well for their hosting the Rugby World Cup the following year.
Mandela begins a campaign to unite the country through rugby. He overrules the Sports Commission when they decide to change the name of the team from the Springboks to the Proteas, knowing that by doing so he is preventing the alienation of the Afrikaners. Mandela's obsession with rugby angers many in his new administration because they think he should be worried about loftier things than sports. Mandela ignores them and invites team captain Francois to tea. Mandela and Francois find a great deal of common ground, and Mandela tells Francois that it is important to draw inspiration from within to overcome the seemingly insurmountable. In the course of the meeting, Mandela manages to get across the Francois his belief in the importance of success in the tournament for uniting a fractured nation.
Francois encourages the team to learn the national anthem, but most don't take him seriously and see the national anthem as belonging only to black South Africans. Mandela then mandates that the team go out to the black townships and work with the young kids there. At first, the only black player on the team, Chester Williams, is the only player the children recognize, but soon, the kids become familiar with the other players as well, and the visit is a success.
The Springboks shock everyone by beating Australia's Wallabies in the first round. The further they go into the tournament the more support they receive from their fans. Francois brings the team to Robben Island, where he is stunned to see how small Mandela's cell was. He thinks of a poem, "Invictus" by William Ernest Henley, that Mandela mentioned to him. The poem is all about resilience and bravery in the face of obstacles.
The day before the final, the team take their usual morning run and find themselves followed by South Africans of all races, ages and backgrounds. The security team around Mandela is worried because this is the most public appearance he has made. They place additional sharpshooters around the stadium, and one jet dips low into the airspace above the stadium so that the words "Go Springboks" are visible to the crowd below.
The World Cup final is between the Springboks, and the New Zealand All Blacks, one of the most successful teams in the history of the game, and the clear favorites to win. The game is close; each time New Zealand scores, the Springboks have to catch up, and the game ends in their favor, 15-12. Celebration breaks out throughout the country, with South Africans dancing together in the street. Mandela presents the trophy to Francois, and rides through the streets of a city united by the victory.

Invictus Questions and Answers
The Question and Answer section for Invictus is a great resource to ask questions, find answers, and discuss the novel.
I'm not sure that creativity was a theme or motif in the film but you can check the characters out below:
https://www.gradesaver.com/invictus/study-guide/character-list
Why does Mandela want the National Sports Council to reverse the vote which would change the name and colours of the Springboks
When Mandela gets wind of the fact that the National Sports Council has voted to completely reconstitute the national rugby team, he goes directly to their meeting to speak with them and convince them to keep the old rugby team. In spite of...
How did Mandela view change?
Mandela viewed change as integral to the healing of South Africa. Mandela's chief aim as the first black president of South Africa is to unify its people. He sees the divisions of race that took place during apartheid and wants to find a way to...
Study Guide for Invictus
Invictus study guide contains a biography of director Clint Eastwood, literature essays, quiz questions, major themes, characters, and a full summary and analysis.
About Invictus
Character List
Director's Influence
Essays for Invictus
Invictus essays are academic essays for citation. These papers were written primarily by students and provide critical analysis of Invictus, directed by Clint Eastwood.
"Let me lead you now": The Challenges and Triumphs of Leadership in 'Ransom' and 'Invictus'
The power of storytelling in Ransom and Invictus
Wikipedia Entries for Invictus
Home — Essay Samples — Literature — Invictus — A Summary Of The Movie Invictus

A Summary of The Movie Invictus
Categories: Invictus Movie Summary
About this sample

Words: 620 |
Published: Aug 6, 2021
Words: 620 | Page: 1 | 4 min read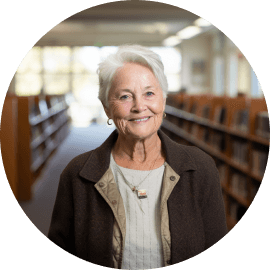 Cite this Essay
Let us write you an essay from scratch
450+ experts on 30 subjects ready to help
Custom essay delivered in as few as 3 hours
Get high-quality help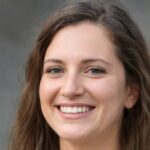 Verified writer
Expert in: Literature Entertainment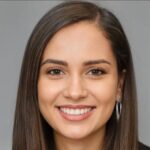 + 120 experts online
By clicking "Check Writers' Offers", you agree to our terms of service and privacy policy . We'll occasionally send you promo and account related email
No need to pay just yet!
Related Essays
2.5 pages / 1109 words
4 pages / 1756 words
4 pages / 1740 words
4.5 pages / 1949 words
Remember! This is just a sample.
You can get your custom paper by one of our expert writers.
121 writers online
Still can't find what you need?
Browse our vast selection of original essay samples, each expertly formatted and styled
Related Essays on Invictus
In the poem Invictus by William Ernest Henley the writer has given us a glimpse of the theme in the title itself. Invictus means unconquerable or undetected in Latin. Knowing that this poem was written by Henley while he was in [...]
The movie Invictus is biographical drama which is based on a passage from Nelson Mandela's life during the 3rd Rugby World Cup in 1995, the script is based on a book by John Carlin. From most I watched this movie because of [...]
It is debatable whether our fate is in our own hands or whether it is governed by a higher power. There is a widely held Christian belief that fate is in the hands of God. In "Invictus", W. E Henley, claims that we are the [...]
In Clint Eastwood's film, Invictus, unity may be defined as patriotism, love, and loyalty to the country, as manifested in a sense of social inclusion and harmony.Moreover, it is the feeling of joy and satisfaction in reaction [...]
The novels and films we engage with often mirror the complex facets of human nature, especially the themes of revenge and redemption. David Malouf's "Ransom" and Clint Eastwood's "Invictus" delve into the human psyche, shedding [...]
Jack Kerouac's novel On the Road follows Sal Paradise on journeys through America. Sal spends most of his time traveling by foot or car; however, the novel focuses on his time spent in three American cities: New York City, [...]
Related Topics
By clicking "Send", you agree to our Terms of service and Privacy statement . We will occasionally send you account related emails.
Where do you want us to send this sample?
By clicking "Continue", you agree to our terms of service and privacy policy.
Be careful. This essay is not unique
This essay was donated by a student and is likely to have been used and submitted before
Download this Sample
Free samples may contain mistakes and not unique parts
Sorry, we could not paraphrase this essay. Our professional writers can rewrite it and get you a unique paper.
Please check your inbox.
We can write you a custom essay that will follow your exact instructions and meet the deadlines. Let's fix your grades together!
Get Your Personalized Essay in 3 Hours or Less!
We use cookies to personalyze your web-site experience. By continuing we'll assume you board with our cookie policy .
Instructions Followed To The Letter
Deadlines Met At Every Stage
Unique And Plagiarism Free
Nelson Mandela, in his first term as President of South Africa, initiates a unique venture to unite the Apartheid-torn land: enlist the national rugby team on a mission to win the 1995 Rugby... Read all Nelson Mandela, in his first term as President of South Africa, initiates a unique venture to unite the Apartheid-torn land: enlist the national rugby team on a mission to win the 1995 Rugby World Cup. Nelson Mandela, in his first term as President of South Africa, initiates a unique venture to unite the Apartheid-torn land: enlist the national rugby team on a mission to win the 1995 Rugby World Cup.
Clint Eastwood
Anthony Peckham
John Carlin
Morgan Freeman
Tony Kgoroge
346 User reviews
308 Critic reviews
74 Metascore
12 wins & 38 nominations total
Francois Pienaar
Jason Tshabalala
Linga Moonsamy
Hendrick Booyens
(as Bonnie Henna)
Minister of Sport
Springbok Coach
(as Louis Minaar)
Johan De Villiers
All cast & crew
Production, box office & more at IMDbPro
More like this
Did you know
Trivia Nelson Mandela said that only Morgan Freeman could portray him. Freeman was the first actor cast.
Goofs When Nelson Mandela leaves the conference room in the middle of a presentation by Taiwan officials, the sign outside the room is written in simplified Chinese characters. However, these are not generally used in Taiwan where the more complex traditional characters are preferred, and the simplified writing is considered a Communist perversion of Chinese culture.
Crazy credits The Warner Bros logo is the 90s era logo, in keeping with the time period of the film.
Connections Featured in The Rotten Tomatoes Show: Michael Jackson's This Is It/The House of the Devil/Gentlemen Broncos (2009)
Soundtracks Invictus 9,000 Days (2009) Music by Clint Eastwood and Michael Stevens Lyrics by Dina Eastwood and Emile Welman Performed by Overtone and Yollandi Nortjie
User reviews 346
Dec 11, 2009
How long is Invictus? Powered by Alexa
Is "Invictus" based on a book?
Who is Nelson Mandela?
What was apartheid?
December 11, 2009 (United States)
United States
Official Facebook
Warner Bros. (Japan)
The Human Factor
Cape Town, Western Cape, South Africa
Warner Bros.
Spyglass Entertainment
Revelations Entertainment
See more company credits at IMDbPro
$60,000,000 (estimated)
$37,491,364
Dec 13, 2009
$122,426,792
Technical specs
Runtime 2 hours 14 minutes
Dolby Digital
Related news
Contribute to this page.
IMDb Answers: Help fill gaps in our data
Learn more about contributing
More to explore
Recently viewed
Enjoy this post? Rate it!
Invictus movie review
It is a breathtaking film about the power of forgiveness, the significance of sports, the art of transformative leadership, and unity among different races. keep reading the i nvictus movie review to know more., table of contents, movie premise, can he win an election but not lead a country, final thoughts, key takeaways.
The Latin word for unconquerable, undefeated, and invincible is 'Invictus.' Rugby is a metaphor in Clint Eastwood's latest film to represent the struggle of South Africa's first black president, Nelson Mandela (Morgan Freeman), to unify his racially divided country. A well-known fact about passionate sports enthusiasts is that they enjoy sports because they may witness a problem be settle vicariously while watching the sport. Real-life conflicts are notorious for being difficult to resolve, and Eastwood understands this intuitively. We will explore more about it in this Invictus movie review.
Nelson Mandela's return to politics after serving 27 years in jail was phenomenal. He then became South Africa's first black president in 1994. It is a country ripped apart by years of brutal and bitter racism. Mandela's spirituality was founded on the ideals of forgiveness, reconciliation, and ordinary kindness and civility. He faced difficulty finding a method to bring the country's white and black residents together without offending either group.
He devised an unorthodox solution, vividly and brilliantly depicted in Clint Eastwood's extraordinary spiritual movie Invictus, with a screenplay by Anthony Peckham and based on John Carlin's book Playing the Enemy. The title is Latin for 'unconquerable,' taken from a renowned poem by British writer William Ernest Henley, written in 1875.
After Nelson Mandela (Morgan Freeman) was elected President of South Africa, the press addressed the question everyone was asking-
Many believe civil war is a serious possibility unless a mechanism is discovered to meet black people's goals while assuaging white concerns. On his first day at his new job, Mandela urges white colleagues from President de Klerk's administration to stay and work with him.
When he asks Jason Tshabalala (Tony Kgoroge) and Linga Moonsamy (Patrick Mofokeng), the leaders of his personal bodyguards, to work alongside Hendrick Booyens (Matt Stern) and Etienne Feyder (Julian Lewis Jones), white members of the Special Branch who were terrorizing blacks with their strong-arm tactics and racist hatred not long ago, are taken aback. They initially oppose their 'Comrade President,' until they realize how crucial it is for him to have visible members of both races on his team.
The new bodyguards are astounded by Mandela's daily activities and even more so by his personal attention to their lives, which includes questions and compliments. His chief of staff, Brenda Mazibuko (Adjoa Andoh), urges him to focus on economic and foreign concerns. Still, Mandela devised his own brilliant plan to unite the divided country into a "rainbow nation." When he learns that a sports commission wants to abandon the predominantly white national rugby team, the Springbok, the President appears before them and delivers a passionate speech in which he claims that taking away the rugby team from the Afrikaners will widen the racial divide and begin a new cycle of hatred and fear.
Even though the team and its badge remain a reminder of apartheid to many blacks, Mandela is sure that things can be turned around by pursuing a different course of action.
He says, sensing the atmosphere of vengeance and payback in the room. "The rainbow nation begins here.
Reconciliation begins here.
Here is where forgiveness begins."
This rousing call is more than words; it is a call to conscience that Mandela cultivated with his adversaries during his long years in prison and forced labor.
Invictus is based on a true story. Almost everything in the film is factual, from the history of the principal characters to the events that transformed the globe. That is what makes Invictus so incredible. There is no manipulation to make you feel inspired. Knowing that the events depicted occurred is enough to give you goosebumps. Even if you know what occurs from beginning to end, Invictus is still a rewarding experience.
Second, the portrayal of rugby can be unsatisfying. Part of this is due to the film's focus on what happened in actual life, but it wouldn't have hurt to make the games more interesting. People who have never seen the sport will have no idea what is going on and will honestly believe it is a boring, boorish game in which all points are scored on penalty kicks.
All the performances were good, and their character depiction was believable.
While laden with true-life sports movie clichés, Invictus overcomes them by the strength of its performances and attention to political nuance, from blacks' yearning to reclaim their country to whites' worries of losing their voice in the new democratic nation.
Mandela's ability to steer both factions toward unity with his forgiveness, respect, and fellowship principles will impress and inspire you. Invictus contains brief instances of strong language but is mostly clear of potentially offensive material.
Invictus is a breathtaking film about the power of forgiveness, the significance of sports, the art of transformative leadership, and unity among different races. You will get to experience all this while watching the movie.
It is a movie about Nelson Mandela's return to politics, his work as the president of Africa, and how he changed people's general mindset about race.
You will be impressed and inspired by how Mandela's ability to steer both factions toward unity via his forgiveness, respect, and fellowship principles works in his favor. The movie contains strong language but is mostly clear of potentially offensive material.
Did you find this blog informative? If so, please share your thoughts in the comments section below. Click here to contact us for more information on the Invictus movie review. We would be happy to assist you with your queries.
Liked this blog? Read next: Rango movie review | A delightful watch
Q1. Where can I see Invictus's movie?
Ans- Invictus, a drama film starring Morgan Freeman, Matt Damon, and Tony Kgoroge, is now streaming on Netflix. You may watch it on Amazon Prime Video, Vudu, Apple TV, or Redbox.
Q2. What is the message of Invictus movie?
Ans- Invictus is uplifting, liberating, and inspiring. When Mandela (Freeman) became President of South Africa, he used the magic of rugby to bring everyone in South Africa closer together. He focuses on Pienaar (Damon) and teaches him how to be a better leader for his squad.
Q3. What happens at the end of Invictus?
Ans- In the end, South Africa wins by three points over New Zealand as the clock runs out. South Africa triumphs 15-12. The streets of South Africa are filled following the trophy presentation, with South Africans of various ancestries celebrating the Springboks.
How useful was this post?
Click on a star to rate it!
Average rating 3.5 / 5. Vote count: 4
No votes so far! Be the first to rate this post.
People also liked
Sound engineering courses | Scholarships and financial aid for students abroad
Why study at the Technical University of Munich (TUM)?
Biotech course | Top destinations abroad
Finding affordable accommodation in Belgium | Tips and tricks
Auburn University student life | An essential guide
Embracing festive season abroad | A guide for international students
Leave a reply cancel reply.
Your email address will not be published. Required fields are marked *
Start your journey with iSchoolConnect
Need help with your study abroad applications? Try iSchoolConnect for free!

Where to Study? USA | UK | Canada | Australia | Singapore | Netherlands | Ireland | Germany | New Zealand
Tests and Preparation GRE | GMAT | IELTS | TOEFL | SAT | PTE
Visa Process Student visa for USA | Student visa for Canada | Student visa for UK
Programs and Universities How to choose a university? | How to choose a career? | University interview tips
Application Process How to apply? | Letter of Recommendation (LOR) | Essay and Statement of Purpose (SOP) | Document checklist | Finance documents
Fees and Finances Cost of studying abroad | How to apply for scholarships? | Types of scholarships | Student loan | Accommodation | Part-time jobs
Calculators Calculate your chances of studying abroad | Calculate cost of studying abroad | Which scholarship are you eligible for?
Movie Reviews
Tv/streaming, collections, great movies, chaz's journal, contributors, south africa's messiah as rugby fan.
Now streaming on:
Morgan Freeman has been linked to one biopic of Nelson Mandela or another for at least 10 years. Strange that the only one to be made centers on the South African rugby team. The posters for Clint Eastwood 's "Invictus" feature Matt Damon in the foreground, with Freeman looming behind him in shadowy nobility. I can imagine the marketing meetings during which it was lamented that few Americans care much about about Mandela and that Matt Damon appeals to a younger demographic.
Screw 'em, is what I would have contributed. The achievement of Nelson Mandela is one of the few shining moments in recent history. Here is a man who was released after 24 years of breaking rocks in prison and sleeping on the floor to assume leadership of the nation that jailed him. His personal forgiveness of white South Africa was the beacon that illuminated that nation's Truth and Reconciliation Commissions, one of the very few examples in history of people who really had much to forgive, and forgave it. Let us not forget that both black and white had reasons to grieve, and reasons to forgive, and that in many cases they were facing the actual murderers of their loved ones.
Compared to that, what really does it matter that an underdog Springbok team, all white with one exception, won the World Cup in rugby in the first year of Mandela's rule? I understand that in a nation where all the races are unusually obsessed by sport, the World Cup was an electrifying moment when the pariah state stood redeemed before the world -- even if soccer is the black man's game there, and rugby is the white's. It was important in the way the Beijing Olympics were important to China.
Clint Eastwood, I believe, understood all of these things and also sought to make a film he believed he could make, in an area where he felt a visceral connection. Eastwood is too old and too accomplished to have an interest in making a film only for money. He would have probably read the screenplays for the previous Mandela projects. They all had one thing in common: They didn't get made. It was universally agreed that Morgan Freeman was the right actor (Mandela and he met and got along famously), but the story, financing and deal never came together. Eastwood made the film that did get made.
It is a very good film. It has moments evoking great emotion, as when the black and white members of the presidential security detail (hard-line ANC activists and Afrikaner cops) agree with excruciating difficulty to serve together. And when Damon's character -- Francois Pienaar, as the team captain -- is shown the cell where Mandela was held for those long years on Robben Island. My wife, Chaz, and I were taken to the island early one morning by Ahmed Kathrada, one of Mandela's fellow prisoners, and yes, the movie shows his very cell, with the thin blankets on the floor. You regard that cell and you think, here a great man waited in faith for his rendezvous with history.
The World Cup was a famous victory. The Springboks faced a New Zealand team so dominant it had crushed every opponent -- Japan by around 90 points, which in rugby is a lot. South Africa won in overtime. About that team name: The South African national teams have been called the Springboks since time immemorial (New Zealand is known as the All Blacks). A springbok is on the tail of every South African Airlines airplane. It's the national logo. Would Mandela change the name to one less associated with the apartheid regime? He would not. Join me in a thought experiment. An African American is elected mayor of Boston. He is accepted, grudgingly in some circles. How would it go over if he changed the name of the Red Sox?
Freeman does a splendid job of evoking the man Nelson Mandela, who is as much a secular saint as Gandhi (who led his first campaign in Durban, South Africa). He shows him as genial, confident, calming -- over what was clearly a core of tempered steel. The focus is on his early time in office. I believe there may be one scene with a woman representing Winnie Mandela, but the dialogue is vague. Damon is effective at playing the captain, Francois Pienaar, an Afrikaner, child of racist parents, transformed by his contact with "the greatest man I've ever met." Clint Eastwood, a master director, orchestrates all of these notes and has us loving Mandela, proud of Francois and cheering for the plucky Springboks. A great entertainment. Not, as I said, the Mandela biopic I would have expected.
Roger Ebert
Roger Ebert was the film critic of the Chicago Sun-Times from 1967 until his death in 2013. In 1975, he won the Pulitzer Prize for distinguished criticism.
Now playing
Smoke Sauna Sisterhood
What Happens Later
Christy lemire.
Robert Daniels
Renaissance: A Film by Beyoncé
Suitable Flesh
Glenn kenny.
The Sweet East
Film credits.
Invictus (2009)
Rated PG-13 for brief strong language
134 minutes
Matt Damon as Francois
Patrick Lyster as Francois' father
Leleti Khumalo as Mary
Louis Minnaar as Springbok coach
Jason Tshabalala as Tony
Morgan Freeman as Nelson Mandela
Directed by
Based on the book by
John Carlin
Anthony Peckham
Latest blog posts
The Tenth Anniversary of The Unloved
The Unloved, Part 120: The Claim
A Farewell and Tribute to Our Senior Editor, Nick Allen
Home Entertainment Guide: November 2023
Invictus Movie Synopsis & Plot
The film tells the inspiring true story of how Nelson Mandela joined forces with the captain of South Africa's rugby team to help unite their country. Newly elected President Mandela knows his nation remains racially and economically divided in the wake of apartheid. Believing he can bring his people together through the universal language of sport, Mandela rallies South Africa's underdog rugby team as they make an unlikely run to the 1995 World Cup Championship match.
MOVIE REVIEW
Skip to content
Skip to navigation
Invictus (Latin for 'unconquered') is based on real events in post-apartheid South Africa. Nelson Mandela (Morgan Freeman), South Africa's first democratically elected president, is facing post-apartheid crises between black and white South Africans.
Mandela decides that one way of bringing South Africans together is by embracing the country's national rugby team, the Springboks. The team is worshipped by white South Africans, but despised by black South Africans as a symbol of apartheid. Through rugby's World Cup, Mandela hopes to win the allegiance of white South Africans and provide hope and inspiration to black South Africans. He wants also to showcase the new South Africa to the world. Unfortunately, the Springboks have been performing badly and are in no shape to get past the first round of the World Cup.
To further his cause, Precedent Mandela enlists the help of the Springboks' captain, Francois Pienaar (Matt Damon).
Sport; apartheid; racism
This movie includes news images of rioting and on-field sports violence, as well other violent scenes. For example:
There is news footage of black South Africans rioting in the streets. They carry machetes and set houses and buildings on fire. A person lies either unconscious or dead in the street. Characters comment on the prospect of civil war breaking out.
Characters refer to white South Africans coming out of the womb with guns in their hands.
Several scenes show rough rugby tackling. We see players crashing into other players and knocking them to the ground. Players have cuts and bruises to their faces, arms and legs.
During a World Cup match, there are some minor fights and several scuffles involving most of the players from both teams.
A young black South African boy refuses a Springboks jersey because other children will beat him up if he wears it.
Members of the Springboks rugby team angrily hurl cans of beer at a wall after losing a match.
Pienaar tells his teammates that 'I will break my arm, my leg, my neck before letting another player pass'.
Sexual references
None of concern
Alcohol, drugs and other substances
This movie includes some use of substances. For example:
Various groups of people at home and in bars drink beer while watching rugby. There is no drunk behaviour shown.
In a change room scene, every member of the Springboks rugby team gets a can of beer. Team members make negative comments about the taste of the beer and hurl the full cans against the change room wall.
Springboks players play a drinking game that involves singing a song followed by sculling a drink.
Nudity and sexual activity
This movie includes some nudity and sexual activity. For example:
While Pienaar is staying in a hotel, his wife enters his room and kisses him. They kiss passionately and fall back onto the bed.
Mandela dances and flirts with a woman at a party, commenting on her attractiveness.
Women wear low-cut tops that reveal their cleavage.
Product placement
The following products are displayed or used in this movie: various brands of beer (shown on large sponsorship signs at the sports stadium, Coke and other soft drinks.
Coarse language
This movie contains coarse language and name-calling.
Ideas to discuss with your children
Invictus is a historical drama suited to an audience 12 years and older. It is thought-provoking and entertaining, but lacks interest for younger viewers. The movie's two lead actors, Morgan Freeman and Matt Damon, give strong and believable performances.
The main messages from this movie are that:
Forgiveness liberates the soul.
Inspiration is the key to nation-building and exceeding personal expectations.
The real enemy is prejudice and an unforgiving spirit.
Values in this movie that you could reinforce with your children include forgiveness, reconciliation and self-sacrifice. For example, rather than seeking revenge against the white South Africans who imprisoned him, Mandela tells black South Africans to throw their weapons into the sea. Also, Mandela makes many sacrifices for his country. He works long hours to the point of exhaustion, risks his personal safety by making himself available to the public, and donates one third of his salary to charity.