Get Free Profile Evaluation
Mit essay examples that worked.
Our Collection of Essays Written By MIT Admits
Every MIT essay example in this database was created by students who were accepted into MIT. It makes this collection a great asset for all students who want to gain MIT admission.
These essays that worked offer valuable insights for aspiring MIT candidates looking to gain a deeper understanding of what appeals to the admissions team. Explore these essays that worked below to understand how these applicants achieved their goals and use their experiences as a roadmap for your own application journey.
Essay #1: "Tell us more about why this field of study at MIT appeals to you. 100 words."
Biological engineering's flexibility frees my mathematical mind, the complexities of which can only really be adequately comprehended through interdisciplinary lenses like those of bioengineering. To me, the mystery and mystique of the cell is paralleled only by the multi-faceted methodology of mathematics itself. As with biology, I'm drawn to math because it's ubiquitous and there are multifarious pathways to the same answer, just as there are in life. As for my pathway, I'm still paving it but undoubtedly the most formidable foundation for learning about life would be studying bioengineering at the Mass mecca of modern mathematics and science: MIT.
Essay #2: "We know you lead a busy life, full of activities, many of which are required of you. Tell us about something you do simply for the pleasure of it. (225 words or fewer)"
Right foot back, along with your weight, then put your weight back on your left leg, throwing yourself slowly forward and bringing back your right foot. Repeat with the left foot. That's the first basic salsa movement I learned from some lessons taken with my mother when we accompanied my sister to her therapy in [CITY]. Besides learning to dance, I discovered how complete salsa can feel when dancing to it. Salsa is music intended for dance, and it wasn't until I learned to dance that I realized all I was missing from the music. With more practice, I eventually learned to spin (with ease, even!) and mix multiple steps and movements comfortably alongside the music such that it felt like riding a bike.
Essay #3: "Describe the world you come from (for example, your family, school, community, city, or town). How has that world shaped your dreams and aspirations? (225 words or fewer)"
When the alluvion occurred, every tent throughout the hills of [CITY]- some with people still inside - washed downhill into the city. It was in this city of [CITY] that I was born and exposed to the gritty reality of immigrant life, catalyzing my drive to be both informed about immigration policy in multifarious countries and involved in aiding the immigration process by spearheading an initiative called [NAME OF ORGANIZATION] for volunteers to teach Spanish to [ETHNICITY] immigrants. 
Besides the [CITY] alluvion washing tents downhill, I saw my sister get metaphorically washed downhill from a young age, as she's 12 but isn't yet able to read or write. She suffers from [DISEASE] and a [DISORDER], and I've seen her struggle in school, where administrative solutions include skipping tests, activities, and basic education instead of actually providing the necessary assistance. Consequently, she must now climb back uphill and regain all she's lost academically due to lack of both quality therapy and support from her standardized education system. 
Accompanying my sister on her epigenetic journey since she was born, I've become engrossed in neurobiology and genetics, particularly as they apply to access and quality of education for people with disabilities, including [DISORDER] like my sister's. I dream of a world where she can read, write, and communicate just as I've been blessed by my education to do.
Essay #4: "MIT brings people with diverse backgrounds and experiences together to better the lives of others. Our students work to improve their communities in different ways, from tackling the world's biggest challenges to being a good friend. Describe one way you have collaborated with people who are different from you to contribute to your community. (225 words or fewer)"
You know the game "Telephone", right? Well, imagine playing that game with other players who don't speak the same language! Because of the chain-link-like solution we ended up using to bypass our "Lost In Translation" woes, I've taken to calling this particular "Telephone" game iteration "Translation Chain".
In my first week abroad and alone in [COUNTRY], the language school spearheaded a Saturday and Sunday "get-to-know-you" event for the neighborhood consisting of the international students bringing their favourite candies or games played in their country. The purpose was to ask questions about how to respect and adapt to [ETHNICITY] culture, practice our [LANGUAGE], and give the community a place to share and learn from other cultures. 
We organized ourselves at tables with different games and food, dividing the better [LANGUAGE] speakers equally to be able to communicate properly. In my group, [NAME], my Mexican friend, spoke [LANGUAGE] almost fluently but not English, so he'd translate sentences uttered in [LANGUAGE] from [LANGUAGE] to Spanish for me, I'd translate from Spanish to English for my [NATIONALITY] friend [NAME], she'd translate English into [LANGUAGE] for [NAME], and when someone who spoke [LANGUAGE] came to play a game or inquired about the desserts, we'd pass word back along the same "Translation Chain".
In playing "Translation Chain", we successfully connected with our ne
Essay #5-11
Access these remaining MIT essays via our free tool below!
Wondering How We Can Help You?
Application support.
Support for every aspect of the application, including your personal statement, Common Application, college essays, interview prep, and more
Grade 12 Admissions Consulting
Are you a senior in high school looking to boost your chances of getting into a top college? If so, our personalized admissions consulting is for you.
We would love to chat with you about your child's college plans. Schedule a call with one of our experts today.
SAT Tutoring
Customized 1:1 SAT tutoring to help you identify and focus on your weaknesses with proven problem-solving techniques
ACT Tutoring
Customized 1:1 ACT tutoring to help you identify and focus on your weaknesses with proven problem-solving techniques
What are your chances of acceptance?
Calculate for all schools, your chance of acceptance.
Your chancing factors
Extracurriculars.
How to Write the MIT Application Essays 2023-2024
The Massachusetts Institute of Technology, colloquially known as MIT, is known as one of the world's most prestigious research universities with top programs in STEM. Consistently ranked in the top 5 national universities, MIT draws in accomplished students from across the globe. 
Located just outside of Boston in Cambridge, Massachusetts, MIT affords students the opportunity to explore their intellectual and extracurricular passions in a thriving urban setting. Beyond STEM, MIT also offers students an equally prestigious business and entrepreneurship program, making its urban environment all the more conducive for both business and engineering opportunities. 
Keep in mind that MIT does not use the Common Application, and instead uses its own system called MyMIT . For the 2023-2024 application cycle, MIT is requiring students to complete 5 additional essays, all of which, understandably, can seem quite intimidating upon first glance. However, CollegeVine is here to help and offer our guide on how to tackle MIT's essays!
Read these MIT essay examples to inspire your writing.
MIT Application Essay Prompts
Prompt 1: What field of study appeals to you the most right now? (Note: Applicants select from a drop-down list). Tell us more about why this field of study at MIT appeals to you. (100 words)
Prompt 2: We know you lead a busy life, full of activities, many of which are required of you. Tell us about something you do simply for the pleasure of it. (150 words)
Prompt 3: How has the world you come from—including your opportunities, experiences, and challenges—shaped your dreams and aspirations? (200 words)
Prompt 4: MIT brings people with diverse backgrounds together to collaborate, from tackling the world's biggest challenges to lending a helping hand. Describe one way you have collaborated with others to learn from them, with them, or contribute to your community together. (200 words)
Prompt 5: How did you manage a situation or challenge that you didn't expect? What did you learn from it? (200 words)
Prompt 6 (optional): No application can meet the needs of every individual. If there is significant information that you were not able to include elsewhere in the application, you may include it here. (Many students will leave this section blank—and that's okay.) (350 words)
What field of study appeals to you the most right now? Tell us more about why this field of study at MIT appeals to you. (100 words)
This prompt is classic "Why This Major?" question that asks you what you want to study and why you want to study it. Most importantly, it asks you why you want to study this major at MIT. Ultimately, the most compelling response to this essay prompt is one that:
Demonstrates your passion for the major that you have chosen.
Integrates your past and present studies and interests seamlessly with your future at MIT and your long-term academic and professional goals.
Addresses specifically why MIT―the campus, resources, faculty, programs, and opportunities―is the place where you need and want to study.
MIT has a unique list of distinctive majors . Before you start brainstorming and drafting a response to this prompt, spend ample time exploring the various courses on the MIT website. You should pinpoint a few courses of study that appeal to you and then dive deeper into what the curricular emphasis is of each course of study, what resources and opportunities are available, and which faculty might you be interested in studying with or whose research you find compelling. 
The key phrase in this prompt is "right now," which many schools don't include in their "Why This Major" essay prompt, but which all schools imply. This key phrase means that if you matriculate at MIT, you will in no way be required to major in the field of study that you write about in response to this prompt. You are free to choose and change your major, and most students change their major at least once during their college career.
For anyone who has many interests, it will be difficult, if not impossible, to choose just one major to write about. It is completely fine, and even expected, that you may be undecided , but spend time condensing your list of potential majors to one or two that you are truly interested in pursuing further. 
This straightforward prompt requires a concise response since it has only a 100-word limit. While specificity is still important, there is less space for detail than in the other 200 word prompts that MIT asks you to write. 
Once you have introduced the field of study that most appeals to you, you will need to discuss why this field appeals to you. The reasons that you give need to be authentic reasons; they should be based on pure intellectual curiosity, personal goals, and strongly held values. Avoid listing prestige, post-graduation salary, or your parents' desires as reasons for choosing your major or MIT. The admissions committee wants to know what you are genuinely passionate about and why. 
Here are some key questions to consider before writing: 
What past experiences of yours have influenced your decision to study this field at MIT? 
What coursework or independent study have you pursued in this field?
What classes are you interested in taking at MIT?
Who are the teachers that you have had, thought leaders in this field, or other role models that inspire you to pursue this course of study?
Who are the professors or researchers at MIT that you would want to learn from or work with? 
Who are the people that you wish to serve, or whose lives you hope to improve, through working or doing research in this field? 
How did you first discover this field of study? 
How do you engage with this field of study inside and outside of the classroom?
How do you envision yourself using this field of study in your future career?
Why is this field of study personally meaningful to you?
With these ideas in mind, you should be able to write a concise response about why you have picked your major of choice and why MIT will be the perfect fit for you.
We know you lead a busy life, full of activities, many of which are required of you. Tell us about something you do simply for the pleasure of it. (150 words)
First, remember that the prompt is asking for an activity that isn't required of you . If you're the captain of your school's varsity basketball team, then don't write about basketball (even if you do play for pleasure outside of school). MIT wants to know something about you that they can't already find elsewhere in your application, something outside of your academic and extracurricular responsibilities. Essentially, MIT is asking you: " What do you do in your free time? "
A great way to approach this prompt is to construct a brief anecdote to illustrate your passions. Do you love reading because you enjoy imagining yourself in fictional worlds? Do you find peace in painting natural scenery? Now is a great time to describe these experiences.
Here are some examples:
Photography – Sitting on the pier, you watch as the sky transitions from blue to yellow, and from yellow to orange. With your camera in hand, you capture the exact moment that the sun touches the horizon, the moment that the colors begin to fade into a gradient. Perhaps the sound of your camera's shutter acts as an instant stress reliever. Or perhaps you love the ability to capture nature's wonders from a different perspective. Either way, the vivid imagery here makes writing an anecdote a very powerful approach.
Baking – Do you love the aroma of homemade baking? Do you love experimenting with new recipes and creations? Maybe you love the meticulousness of measuring out ingredients and combining them to form one cohesive unit. If this sounds like you, write an anecdote about how you use baking as an outlet for your creativity. Use sensory details to briefly go through the process of that new cupcake recipe you came up with, sharing with the reader your passion for innovative baking. You'll definitely make the admissions officer drool a little bit with this one.
Rubik's Cube – You love the thrill of solving a challenging puzzle. Starting with no instructions, you figured out the secret behind solving the cube and how to move each square to the right place. After a few more tries, you can now solve it in just a few minutes, a reflection of your ability to quickly learn and master difficult puzzles. While this may be a "nerdier" example, don't be afraid to let your inner nerd shine (this is MIT after all). 
What makes each of these examples strong is the employment of imagery and sensory details. Although the response must be brief, you want to make the admissions officer interested in what you love; appealing to the five senses is an excellent way to do so. Don't tell them that you love photography, show them that you love it by transforming your answer into a story.
Be honest — don't lie for the sake of sounding more impressive. While volunteering at the local homeless shelter may sound very humble, don't write about that if it isn't what you actually do in your free time. MIT can spot essays that try too hard and lying about humanitarian efforts is definitely one of those instances. 
While it's important to be honest, make sure to also use good judgment when articulating your response. Generally, anything goes for this prompt and you can essentially write about anything you're passionate about. But if your favorite activity is "looking at memes," it might be better to choose something else.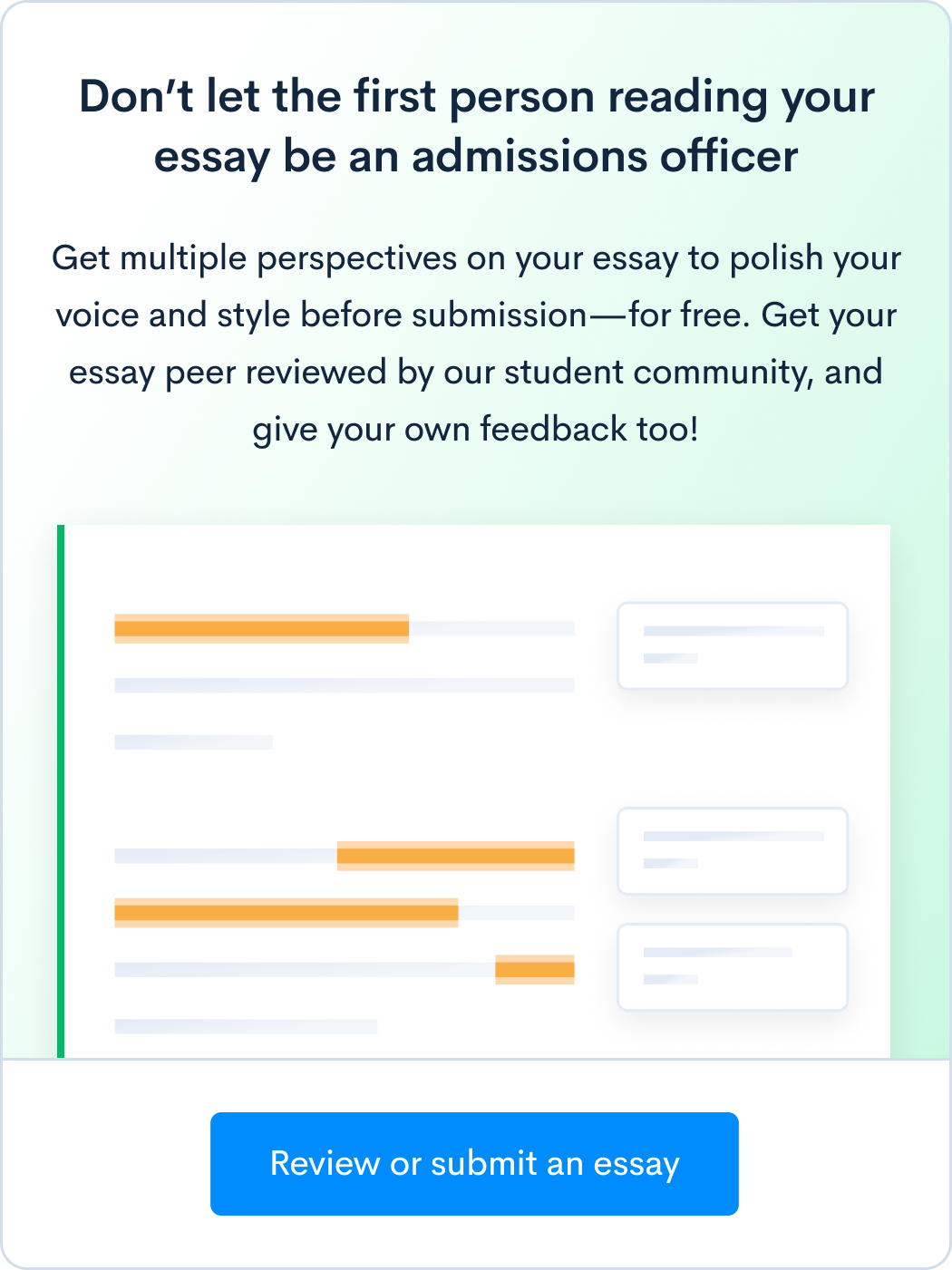 How has the world you come from—including your opportunities, experiences, and challenges—shaped your dreams and aspirations? (200 words)
Out of the many prompts, this one is the most open-ended. MIT is asking this question to see how your environment has shaped you as an individual. When thinking about your "world", think about the unique culture, community, and people you have interacted with and consider how they each have contributed to the person you are today. Consider how they have shaped your value systems and the way you view the world. 
A great way to start brainstorming for this prompt is to think about your dreams and aspirations first; what do you hope to achieve in your lifetime? Next, reflect on specific opportunities, experiences and challenges that you have faced in your community and evaluate how these factored into your individuality and personal goals. 
Perhaps you grew up on a Native American preservation and were a central figure in the tribe's pow-pow committee but faced backlash from park rangers for planning rituals in public areas, and this fueled your desire to work in politics to defend indigenous land-rights. Or maybe your childhood love for building Lego masterpieces contributed to your goal of becoming a civil engineer. Either way, remember to reflect on your past (or present) and use this reflection to analyze your future.
What each of these examples succeeds in doing is analyzing the "world" from the lens of challenges, experiences, and opportunities that led to a specific dream or aspiration.
MIT brings people with diverse backgrounds together to collaborate, from tackling the world's biggest challenges to lending a helping hand. Describe one way you have collaborated with others to learn from them, with them, or contribute to your community together. (200 words)
For this prompt, MIT wants to see your selfless side by looking at the strategies you take to help those around you. Don't panic if you haven't saved hundreds of lives or discovered the cure for cancer; as the prompt suggests, helping your community can be as simple as lending a shoulder for your friend to cry on. Your community can be practically any group from family, neighbors, classmates, sports team, etc.
Whether big or small, think of a time that you made a positive impact on one or more people. Maybe you have experience volunteering at the Red Cross or at your local retirement home. Or maybe you founded a club at your school with the goal of bringing education to children in need. No matter what the cause is, show the admissions officers your generosity and willingness to make a difference in your community.
Here are a few more examples:
Tutoring a Teammate – One of your cross country teammates said that she was struggling in her Algebra 2 class, and was worried about failing. She didn't see the point of math and thought she was just "bad" at it. You volunteered to tutor her for free on a weekly basis. After just a month of your tutoring sessions, your teammate got her first A on a test. This sparked your interest in teaching math, as you were able to get your teammate to not only understand math concepts, but also appreciate them.
Food Waste Campaign – You noticed your school cafeteria was generating tons of daily food waste, so you created a campaign to implement a compositing system and encourage students to reduce their waste. You gathered a team to research different composting services, contact your principal and the school board, and create educational materials on how to compost correctly. The program was successful at your school and diverted several tons of food from the landfill weekly. You're currently working on getting the system implemented across the district.
What both of these examples succeed at doing is describing the impact that an action has on others. Whether it be putting a smile on someone's face or preventing a child from contracting a deadly disease, remember to show the reader what the outcome of your efforts were. Tying in your personal development is another great way to heighten the magnitude of your contribution, as it gives your actions more significant personal meaning. Ask yourself: How did you grow from this experience? What changes did you see?
How did you manage a situation or challenge that you didn't expect? What did you learn from it? (200 words)
The idea of this prompt is similar to the archetypal " Overcoming a Challenge " prompt. Whether it is a personal situation or a challenge, MIT wants to know how you handle difficult situations that suddenly arise and what you learn from such experiences.
You want to construct an anecdote that goes through both the situation and/or challenge and your thought process. When crafting your response, start by briefly describing the situation or challenge, making sure to answer the question, " What was so significant about this event? " Next, go into detail about the steps you took to approach the unexpected event and how you went about this process. Make sure to discuss the outcome of the situation and show the admissions officer how you matured from this experience, specifically identifying what you have learned from this experience. The most common mistake students make is to focus too much on the situation or challenge, rather than their thought process, emotions, and their growth.
As you brainstorm and begin drafting your response, here are some guided questions to get you thinking:
Why was this challenge so important to you? What is the significance?
At that moment, what was your reaction to the situation? How did it affect you (thoughts, emotions)?
Were the steps you took to manage the situation successful? Why or why not?
How did this challenge allow you to grow and mature as an individual?
Try to avoid "challenges" that are too trivial; although you may be upset that you got a B on that one calculus test, this is not a significant enough challenge to analyze. For this prompt, it's important to demonstrate personal growth and maturity, as this shows your capacity to adapt to difficult environments.
You should also try to avoid challenges that are cliche , such as:
A sports injury
Working hard in a difficult class
Adjusting to a new culture or school
Facing tragedy (death, illness, abuse)
Romantic relationships and breakups
These tend to be very common experiences that have a predictable outcome, often focus too much on the challenge instead of your growth, or are simply inappropriate topics for your essay. Of course, you can still choose to write on a common topic if you feel that you can write something especially meaningful, but it's better to find a more original experience to share.
You can, however, "spin" a cliche topic. For example, the "sports injury" essay tends to go: you get injured, can't play, have to go through rehab, and you eventually get back on the field and succeed. A more unique approach would be to talk about how your injury led you to start a blog while you were recovering, and that became a big passion. Or, how your injury made you realize that you actually liked the strategy of the sport more than the actual sport, which led to your interest in competitive chess.
Here are some good examples:
You had to switch positions last-minute on your Model UN simulation of the Nuremberg Trials. You'd researched and prepared your arguments for months, but a delegate showed up late, so you needed to represent the opposite side you'd prepared for. Instead of panicking, you gather as much info as you can in a short time to argue the other perspective. When it's your turn to speak, you blank out, however, and the Committee Director says they'll come back to you. You take a deep breath, refocus, and re-outline your notes. When it's time to speak again, you present a confident and articulate argument. The experience teaches you the importance of both preparation and adaptability.
You are passionate about robotics and wanted to start a competitive robotics club at your school. You gathered a group of interested students and began the process of getting the club approved by the administration. To your disappointment, your club was rejected. Instead of accepting defeat, you and your peers petitioned the school in hopes of having the board members reconsider their decision. While you didn't ultimately win over the school board, you discovered your talent for persuasive speaking in the process, and decided to join the Debate Team. You've since won several awards and even got to give a local TED Talk.
No application can meet the needs of every individual. If there is significant information that you were not able to include elsewhere in the application, you may include it here. (Many students will leave this section blank—and that's okay.) (350 words)
This is your typical " Additional Information " prompt, and while we usually recommend that you fill out all optional prompts, this is an exception. As MIT says themselves, many students won't need this space to complete their application.
However, if you have unusual circumstances or a significant experience you weren't able to address, you should write about it here. Some potential topics include:
Family responsibilities that prevented you from taking on traditional extracurriculars
Financial hardships
Death of a loved one
Unique extracurricular that can't be fully explained in the Activities section
While your other essays should have a more narrative quality, your response here can be more straightforward, and you also don't need to take up the full 350 words. 
Just avoid using this space for topics that may be deemed trivial, such as explaining that B on your transcript when you otherwise have straight A's. Significant dips in grades for reasons out of your control are certainly fine to explain, but make sure that anything you cover here is actually a major part of your high school experience and development.
It's important to note that in light of the Supreme Court striking down the use of affirmative action in college admissions, many colleges have added open-ended prompts that give students the opportunity to discuss their racial background. Because the ruling allows colleges to consider race on an individual basis, essays are the prime place for you to reveal your racial background and its effect on you. If you feel that your racial background has impacted you significantly, this is the place to discuss that.
Where to Get Your MIT Essays Edited
Do you want feedback on your MIT essays? After rereading your essays countless times, it can be difficult to evaluate your writing objectively. That's why we created our free Peer Essay Review tool , where you can get a free review of your essay from another student. You can also improve your own writing skills by reviewing other students' essays. 
If you want a college admissions expert to review your essay, advisors on CollegeVine have helped students refine their writing and submit successful applications to top schools.  Find the right advisor for you  to improve your chances of getting into your dream school!
Related CollegeVine Blog Posts

MIT Essays that Worked
MIT Essays that Worked – Introduction
In this guide, we'll provide you with several MIT essays that worked. After each, we'll discuss elements of these MIT essay examples in depth. By reading these sample MIT essays and our expert analysis, you'll be better prepared to write your own MIT essay. Before you apply to MIT, read on for six MIT essays that worked.
Massachusetts Institute of Technology
The Massachusetts Institute of Technology is a private research university in Cambridge , Massachusetts. Since its founding in 1861, MIT has become one of the world's foremost institutions for science and technology . With MIT ranking highly year after year, the low MIT acceptance rate is no surprise. Knowing how to get into MIT means knowing about MIT admissions, the MIT application, and how to write MIT supplemental essays.
MIT Supplemental Essay Requirements
The MIT application for 2022–2023 requires four short essays. Each essay should be up to 200 words in length.
MIT essay prompts :
We know you lead a busy life, full of activities, many of which are required of you. tell us about something you do simply for the pleasure of it., describe the world you come from (for example, your family, school, community, city, or town). how has that world shaped your dreams and aspirations.
MIT brings people with diverse backgrounds and experiences together to better the lives of others. Our students work to improve their communities in different ways, from tackling the world's biggest challenges to being a good friend. Describe one way you have collaborated with people who are different from you to contribute to your community.
Tell us about a significant challenge you've faced (that you feel comfortable sharing) or something that didn't go according to plan. How did you manage the situation?
MIT changes the wording of these prompts a little bit every year. As a result, our MIT essay examples may look a little different from the prompts to which you will be crafting your own responses. However, there is a lot of overlap between current and past prompts and often the underlying questions are the same. In other words, even if the prompts differ, most of our MIT essays that worked are still helpful. Even MIT essay examples for prompts that are gone can be useful as a general sample college essay.
As one of the best universities worldwide, MIT is nearly impossible to get into without a good strategy . Even if you don't have a stellar ACT or SAT score , your essays may impress admissions officers. Let's briefly analyze each prompt so we know what to look for in MIT essays that worked.
MIT Essay Prompt Breakdown
1. Extracurricular essay
First, you'll write about an activity you enjoy, whether it's baking, doing magic tricks, or writing fanfiction. Remember, strong MIT essay examples for this prompt show genuine enthusiasm and explain why the activity is meaningful. Choose a hobby you can write about with gusto while also showing what it means to you.
2. Your Background Essay
Next, we have a prompt asking about your background. This is a classic question; in every other sample college essay, you find answers to this prompt. This question is intentionally open-ended, allowing you to write about any aspect of your background you'd like. In the MIT essays that worked, the "world" has something important to say about the author's values or outlook.
3. Community Essay
Then, the third essay asks how you work with diverse groups to contribute to a larger community. MIT wants to see that you can work toward community goals while valuing diverse perspectives. But don't worry. They don't expect you to have solved world hunger—pick something that demonstrates what community means to you.
4. Significant Challenge Essay
Lastly, we have the failure essay, which seeks to answer how you persist in the face of adversity. Notice the prompt doesn't mention "overcoming," so this can be a time that you completely flat-out failed. Everyone handles setbacks differently, so effective MIT essay examples illustrate the author's unique way of managing failure. It doesn't have to be a particularly unique or unusual failure, although that may help you stand out .
How to Apply to MIT
MIT doesn't accept the Common or Coalition Application. Instead, there's a school-specific application for all prospective students. The 2022 Early Action MIT application deadline was November 1. The Regular Action MIT application deadline is usually January 1, but it's been extended this year to January 5, 2023. The financial aid information deadline is February 15, 2023.
Depending on your admissions round, you need to submit all materials to the Apply MIT portal by the specified deadline.
MIT application requirements
Basic biographical information, including your intended area of study
Four supplemental essays
A brief list of four extracurricular activities that are meaningful to you
Self-reported coursework information
A Secondary School Report from your guidance counselor, including your transcript
Two letters of recommendation : MIT recommends one from a STEM teacher and one from a humanities teacher.
SAT or ACT scores —MIT is not test-optional for 2022–2023!
The February Updates form with your midyear grades (goes live in mid-February)
Furthermore, interviews are offered to many—but not all—students; not being offered an interview doesn't negatively reflect on your application. At the end of this article, we compile more resources regarding the rest of the application. If you have specific questions about your application, reach out to the MIT admissions office .
Now that we've discussed the prompts and MIT admissions process, let's read some MIT essays that worked. We have six sample MIT essays to help you learn how to write MIT supplemental essays.
MIT Essay Examples #1 – Cultural Background Essay
The first of our MIT essay examples responds to a prompt that isn't exactly on this year's list. Let's take a look. The prompt for this MIT essay that worked is:
Please tell us more about your cultural background and identity in the space below (100 word limit). If you need more than 100 words, please use the Optional section on Part 2.
Although the wording isn't identical to any of this year's prompts, it is similar to prompt #2. Remember, essay prompt #2 asks about the world you come from, which is essentially your background. However, MIT essay examples for this prompt speak more specifically about cultural background. With a shorter word limit, concise language is even more critical in MIT essays that worked for this prompt.
MIT Essays That Worked #1
My dad is black and my mom is white. But I am a shade of brown somewhere in between. I could never wear my mom's makeup like other girls. By ten, I was tired seeing confused stares whenever I was with my dad. I became frustrated and confused. I talked to my biracial friends about becoming confident in my divergent ancestral roots. I found having both an understanding of black issues in America and of the middle class' lack of exposure gave me greater clarity in many social issues. My background enabled me to become a compassionate, understanding biracial woman.
Why This Essay Worked
MIT essays that worked effectively show that the author can think about the bigger picture. This author describes their experiences as a biracial woman while addressing the wider scope of racial issues. While you shouldn't reach to reference irrelevant societal problems, MIT essays that worked do often incorporate big ideas.
In addition, this author mentions conversations with biracial friends. MIT essay examples often include collaboration and community, and this one is no different. Often, sample MIT essays about cultural background will connect that heritage with one's community. It shows that you value what makes you unique and can find it in others.
Lastly, strong MIT essay examples display reflection and personal growth. Do you understand the ways your experiences have shaped you, and can you write about them? Can you point to areas where you've grown as a result of your experiences? MIT essays that worked link the topic and the writer's personal growth or values.
MIT Essays That Worked #2 – Activities Essay
The second of our MIT essay examples answers a prompt that's on this year's list.
In other words, write about a hobby or extracurricular activity—and what it says about you. As we mentioned above, MIT essays that worked for this prompt aren't all about lofty ambitions. If you don't read textbooks in your spare time, don't write an essay claiming that's your hobby. Be honest, thoughtful, and enthusiastic while finding a way to make your uniqueness show through. Let's read one of many MIT essays that worked for this prompt.
MIT Essays That Worked #2
Adventuring. Surrounded by trees wider than I am tall on my right and the clear, blue lake on my left. I made it to the top after a strenuous hike and it was majestic. There is no feeling like the harmony I feel when immersing myself in nature on a hike or running through the mud to train for my sprint triathlon or even fighting for a pair of cute boots on black Friday. I take pleasure in each shade of adventure on my canvas of life, with each deliberate stroke leading me to new ideas, perspectives, and experiences.
MIT essays that worked use precise language to appeal to readers' emotions. Note words like "strenuous," "majestic," "harmony," and "deliberate." The strategic use of vivid words like this can strengthen MIT essay examples and heighten their impact. But don't overuse them—like paintings use a variety of shades, you should play with the intensity of your words.
Another benefit of colorful language is conveying meaning more deeply and precisely. Well-written MIT essay examples layer on meaning: this author likes adventuring through nature as well as life. With effective diction, you can make the most of the words you're given. Consider using metaphors like in this MIT essay conclusion, comparing life to a canvas.
Now, think about your impression of the author after reading this. They're active, ambitious, and, above all, adventurous. We know they like to challenge themselves (training for a triathlon) but also like fashion (buying cute boots). And we see from their concluding sentence that they have no intention of slowing down or pulling back. In under 100 words, we've got a clear snapshot of their worldview and see their adventuring spirit fits MIT.
MIT Essay Examples #3 – Why Major Essay
The third of our MIT essays that worked answers a prompt that isn't on our list for 2022.
Although you may not yet know what you want to major in, which department or program at MIT appeals to you and why?
This is a classic "Why Major" essay, asked by hundreds of colleges every year. Obviously, the prompt asks about your academic interests . However, it subtly asks about school fit : why is MIT the best place for you to pursue this interest? Although this sample college essay prompt isn't in this cycle, you should read as many sample MIT essays as possible. MIT essays that worked for the "Why Major" essay prompt illustrated the author's academic interests and motivations. Let's see what the next of our sample MIT essays has to say.
MIT Essays That Worked #3
My first step in to the Koch Institute for Integrative Cancer Research was magical. My eyes lit up like Christmas lights and my mind was racing faster than Usain Bolt. I was finally at home, in a community where my passions for biology, chemistry, math, and engineering collided, producing treatments to save lives everywhere.
I pictured myself in a tie-dyed lab coat, watching a tumor grow in a Petri disk then determining my treatment's effectiveness. If I am admitted to MIT, I look forward to majoring in bioengineering and shaping and contributing to the forefront of bioengineering research.
Earlier, we said that MIT essays that worked use vivid language to drive home their point. This sample college essay is no different. Describing their instantaneous reaction, the author pulls us into their headspace to share in their delight. Following that, they show us their vision for the future. Finally, they state directly how they'll work toward that vision at MIT.
This author points out that bioengineering aligns with their interests across math and the sciences. There's no rule saying you can't be purely into math, but MIT strives to cultivate the world's leading minds. Many MIT essays that worked present the author as a multifaceted person and intellectual. If you write a Why Major essay for a STEM field, it may be worth your while to take an interdisciplinary angle.
Among other parts of these MIT essays that worked in the author's favor is the mention of an experience. Many model MIT essay examples directly reference the author's life experiences to connect them with their interest. For instance, this author frames their essay with a visit to a cancer research institute. We don't know if it's a tour or an internship—the reason for their visit is less important than the impact.
MIT Essay Examples #4 – Community Essay
At this point, we've gone through half of our MIT essay examples. Moving on, we'll read three MIT essays that worked for prompts (nearly) identical to this year's. Next, we've got a prompt asking about community contributions.
At MIT, we bring people together to better the lives of others. MIT students work to improve their communities in different ways, from tackling the world's biggest challenges to being a good friend. Describe one way in which you have contributed to your community, whether in your family, the classroom, your neighborhood, etc.
It's very similar to this year's third prompt, with one crucial difference. The current prompt asks for "one way you have collaborated with people who are different from you ." While past MIT essay examples for this prompt could have focused on individual efforts, now you should focus on group efforts. In particular, groups where "people who are different from you" also play key roles. This is intentionally open-ended, allowing for endless kinds of differences.
With that said, let's continue with our MIT essay examples.
MIT Essays That Worked #4
"I'm going to Harvard," my brother proclaimed to me. My jaw dropped. My little brother, the one who I taught to pee in the toilet, the one who played in the pool with me every day of the summer for 7 years, the one who threw me in the trash can 3 months ago, had finally realized the potential I have seen in him since he was a little kid. And I was thrilled.
He told me that after attending the Harvard basketball program, he knew that attending college was the perfect opportunity for him to continue playing the sport he loved as well as get a very good education. His end goal (this is where I almost cried) was to become an engineer at Nike. The best part, though, is that he asked me to help him achieve it.
I was astounded that he thought so highly of me that he trusted me to help him. That night, we began discussing various fields of engineering that he could pursue, as well as the internship opportunities that he classified as "so cool." As soon as school started, I bought him a planner and taught him to keep his activities organized. I go over homework with him and my baby brother almost every night.
I love using my knowledge to contribute to my family with my knowledge. I am so proud of my brother and our progress. I cannot wait to see him grow as he works to achieve his dream.
Perhaps while reading the prompt, you thought all MIT essays that worked discussed setting up a food bank or working at a hospital. Not so! What really matters for this essay is the impact the community has on you. In sample MIT essays like this one, we see just how important the writer's family is to them. If your family means the world to you, don't shy away from writing about them!
On the other hand, while many sample MIT essays discuss family, the best ones remember to center the author. It may seem selfish, but in an applicant pool of over 30,000 , you must stand out. You have to beat that low MIT acceptance rate by putting your best foot forward. Notice how the author's feelings and thoughts show through in their interactions and reactions. Even in recounting their past with their little brother, you see them as a caring, playful older sibling. They're thoroughly proud of their brother, his ambitions, and the trust he's placed in them.
MIT Essay Examples #5 – Describe Your World
The fifth of our MIT essay examples answers a prompt in circulation this year. Hooray!
This "world" is open-ended to allow writers to explore the communities and people that have shaped them. This essay calls for deep introspection; can you find a common thread connecting you to your "world"? Some MIT essays that worked discuss family traditions, other city identities, etc. Whatever you choose, it should reflect who you are now and who you want to become.
MIT Essays That Worked #5
I was standing on the top row of the choir risers with my fellow third graders. We were beside the fourth graders who were beside the fifth graders. My teacher struck the first chords of our favorite song and we sang together, in proud call and response "Ujima, let us work together. To make better our community. We can solve! Solve our problems with collective work and responsibility."
Then the students playing African drums and the xylophones on the floor began the harmonious percussion section and we sang again with as much passion as nine-year-olds can muster. This was my world. As a child, my community was centered around my school. At my school we discovered that if you love something enough, and work hard enough for it, you can do great things for both yourself and others around you.
In the years since I left, I reflected back on the lessons I learned at school. I determined I wanted to focus on the things I love – mathematics, science, and helping others. I also want to harmonize my abilities with those of other people so that we can work together to make the world a better place. Today I aspire to work in integrative research as a bioengineer to address the pressing medical issues of today.
For those who don't know, ujima is the Swahili word for collective work and responsibility. The most well-crafted MIT essay examples employ narrative devices like framing and theme to leave a lasting impression. This essay, for example, introduces ujima with the choir scene—which itself is collective work—then reflects on the general concept. In every sentence, this writer works with the idea of collaboration and the positive power of the collective.
Among sample MIT essays, this can be challenging if you haven't thought critically about your past and present. This writer clearly values collective responsibility and sees their future through that lens. They speak directly to their interests and their aspirations of bioengineering. All in all, they show careful consideration of ideas that have influenced them and the direction they want to take.
MIT Essay Examples #6 – Significant Challenge
The last of our MIT essays that worked answers a prompt nearly identical to one from this year.
Tell us about the most significant challenge you've faced or something important that didn't go according to plan. How did you manage the situation?
The only difference is that this year's prompt indicates you should feel comfortable sharing what you write about. This seems obvious, but you may be surprised how many students dredge up traumatic experiences in sample college essays. The issue isn't that these experiences are unpleasant to read; on the contrary, they may be painful to write about. Although many MIT sample essays are somewhat vulnerable, you don't have to write about experiences you'd rather keep to yourself.
With that said, let's read the last of our MIT essay examples.
*Please be advised that the following essay example contains discussions of anxiety and panic attacks.
Mit essays that worked #6.
Ten o'clock on Wednesday, April 2016. Ten o'clock and I was sobbing, heaving, and gasping for air. Ten o'clock and I felt like all my hard work, passion, and perseverance had amounted to nothing and I was not enough. It was ten o'clock on a Wednesday, but it all started in August of 2015. I moved cities in August 2015. I knew the adjustment would be hard, but I thought if I immersed myself in challenging activities and classes I loved, I would get through the year just fine.
I was wrong. With each passing month I experienced increased anxiety attacks, lack of satisfaction in any and every activity, and constant degradation of my personal happiness. By April, I was broken. Naked, bent over the toilet, sweating, shaking, choking on the tightening of my own throat, thinking "not enough, not enough, not enough."
It was extremely challenging to pick myself up after such a hard fall. When I finally made it out of the bathroom, I crawled to my room and read "Still I Rise" by Maya Angelou. Her struggle encouraged me to rise to this challenge stronger than I had been before. I prioritized my own happiness and fulfillment, taking care of my body and mind.
I finally realized I did not have to do everything on my own, and began collaborating with my peers to finish the year strong and begin initiatives for the next year. I became a stronger, more confident woman than ever before.
Now, you may understand why this year's wording includes "that you feel comfortable sharing." While the author's vivid description helps immerse us in the moment, a reader may hope they're okay now. Again, you don't need to strictly avoid traumatizing moments—but don't feel obligated to share anything you don't want to. In any case, the diction is indeed very precise and helps convey just how shaken the author was.
Furthermore, we see how the author dealt with this challenge: they were inspired by Maya Angelou. This ability to seek and find strength beyond yourself is crucial, especially in an ever more connected world. At the end of the essay, the writer notes how they've changed by working with others to accomplish goals. Their renewed confidence has made them even stronger and more willing to face challenges.
MIT Essay Examples – Key Takeaways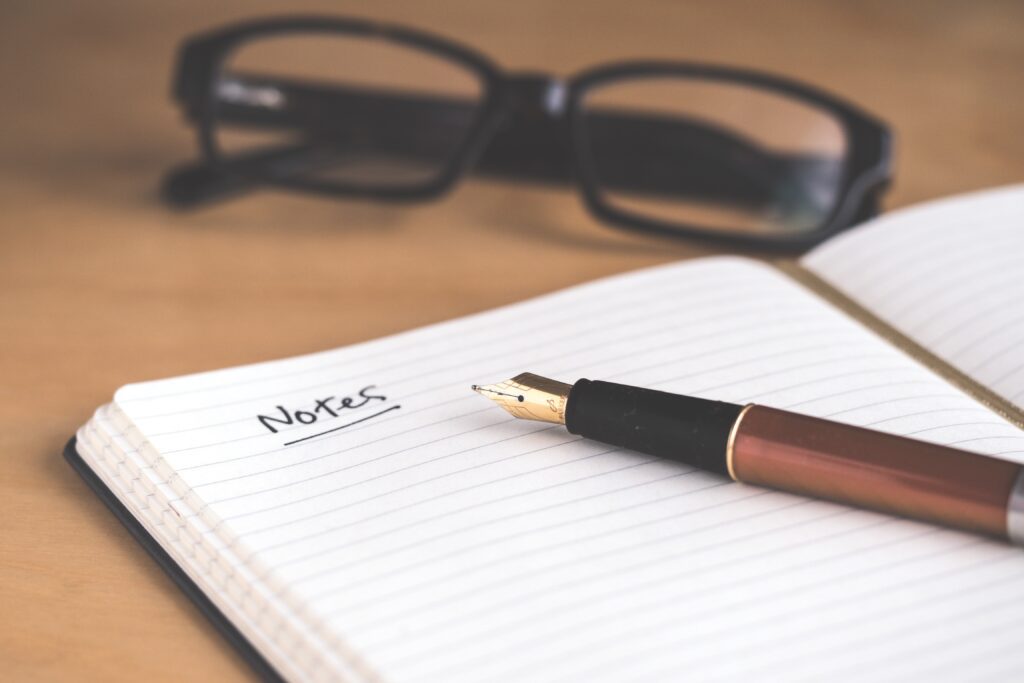 So after reading six sample MIT essays, what do you think? What are the takeaways from these MIT essays that worked? It goes without saying that you should read more sample MIT essays if you can. Additionally, when you draft your own MIT essays, take time to revise them and have other people read them.
MIT Essays that Worked Takeaways
1. discuss experiences.
The best MIT essay examples keep it real by talking about the author's experiences. Can you think critically about how they have made you who you are? Find ways to address the prompt with your background and life experiences. You may also find sample MIT essays easier to write when they're rooted in your reality.
2. Use precise language
Two hundred words are, in fact, not that much space. MIT essays that worked use every word to paint a vivid picture of the writer and their world. Mark Twain said it best: "The difference between the almost right word and the right word is … the difference between the lightning-bug and the lightning." Choose your words carefully to refine your meaning and strengthen your impact.
3. Reflect on yourself
In college essays, it's all about you and your personal narrative . So don't miss any opportunity to introspect on your experiences, community, and personal growth. Demonstrate that you know yourself well enough to point to specific influences on your worldview. We all move through the world in different ways—why do you move the way you do?
4. Be genuine
You've heard this a thousand times, and we'll say it again: be yourself . While you hear all about the typical MIT student and what MIT looks for , we're all unique individuals. As, or even more, important than good scores or a huge activities list is an accurate representation of you . Write about extracurriculars and subjects and communities that are important to you—not what you think will sound impressive.
Additional MIT Resources from CollegeAdvisor
We have a wealth of resources on how to get into MIT here at CollegeAdvisor.com. We've got a comprehensive article on the MIT admissions process, from the MIT acceptance rate to deadlines.
MIT Admissions
Speaking of the acceptance rate, we take a closer look at that, too.
MIT Acceptance Rate
If you're wondering about MIT tuition and costs, read our breakdown .
MIT Tuition & MIT Cost
Finally, we've got a guide covering application strategy from start to finish.
Strategizing Your MIT Application
MIT Essays that Worked – Final thoughts
Placing among the top American universities, we see MIT ranking highly every year, and for good reason. By the same token, it's very challenging to get admitted. So, in order to get in, you need to know how to write MIT supplemental essays.
We read through several MIT essays that worked and identified strengths in our MIT essay examples. Use these tips when writing your own essays to craft a strong application!

This article was written by Gina Goosby . Looking for more admissions support? Click here to schedule a free meeting with one of our Admissions Specialists. During your meeting, our team will discuss your profile and help you find targeted ways to increase your admissions odds at top schools. We'll also answer any questions and discuss how CollegeAdvisor.com can support you in the college application process.

Personalized and effective college advising for high school students.
Advisor Application
Popular Colleges
Privacy Policy and Cookie Notice
Student Login
California Privacy Notice
Terms and Conditions
Your Privacy Choices
By using the College Advisor site and/or working with College Advisor, you agree to our updated Terms and Conditions and Privacy Policy , including an arbitration clause that covers any disputes relating to our policies and your use of our products and services.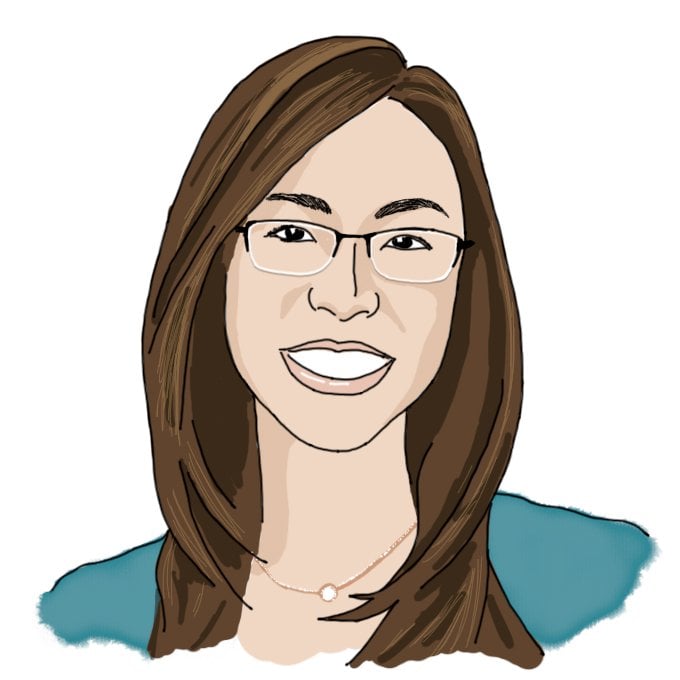 Writing the MIT Application Essays by Elizabeth Choe '13
Hurgh. I know.
August 28, 2017
in Admissions ,
Process & Statistics ,
Words of Encouragement
This year's prompts and some advice from Petey
Advice for last year's prompts (which are the same as this year's) from our former Associate Director of Admissions
https://mitadmissions.org/blogs/entry/how-to-write-a-college-essay
https://mitadmissions.org/blogs/entry/what-my-college-essays-were-not
https://mitadmissions.org/blogs/entry/dear-applicants-the-college-essay
https://mitadmissions.org/blogs/entry/show_dont_tell_the_college_ess
Post Tagged
Share this post
Share on Twitter
Share on Reddit
Share on Facebook
Share by Email
Subscribe to the RSS Feed
Tagged "mit essays that worked"
13 articles, 'my first and most important research project to date almost ended with failure.', by áron ricardo perez-lopez feb. 1, 2018.
My first and most important research project to date almost ended with failure. Áron Ricardo Perez-Lopez describes his first experience with research in an MIT application essay that worked!
'My finished sculpture is born of nothing but a handful of pipe cleaners and my imagination'
By erica weng feb. 1, 2018.
Pipe cleaners may seem childish to use in art — but to me, they are colorful and comforting, flexible and versatile, and there are no boundaries to what I can create with a few fuzzy sticks.
"Legolas is my favorite character"
By vivian zhong feb. 8, 2018.
My optimism has drawn others to me, even if they occasionally grumble "How can you be so darn happy all the time?"
'I consider my work to be fun'
By hannah rudoltz feb. 8, 2018.
Like most teenagers, I spend a lot of time on the internet.
"I hope to share this wild ingenuity with the world"
By nathan liang feb. 15, 2018.
When the sand became too much of an obstacle to plow through, we took to digging into the earth as pirates, eager to find the precious hidden booty of Dr. Phillips island.
"I will not forget what my mother dreamed"
Authored by group feb. 15, 2018.
Since that time, I have longed to see snow and to encounter exotic experiences that I could not find in Thailand.
Apples to apples to better apples
By ivy li mar. 1, 2018.
They stared at it in stunned silence for a while. I fidgeted with my fingers. Did I mess up?
A physics Olympiad that was almost bad
By ebrahim al johani mar. 1, 2018.
By the time I switched back to the test a neglected anxiety problem was at its peak, a sticky area covered my arm, empty test pages were sitting on the table, and only two hours were left. I knew it wouldn't end well.
'This is the place where the fog rolls'
By sheila baber mar. 8, 2018.
I am still picking through it all, trying to piece together who I think I want to be.
'The world was once just a tiny silhouette'
By ivana alardin mar. 8, 2018.
I loved the hustle and bustle of daily commuters. I dreamed about becoming them, about having the opportunity to live life in a busy city.
'The pride I felt after volunteering'
By sharon lin mar. 15, 2018.
The weekends I spent volunteering at events around the city soon translated to hours leading students.
'I feel aloof yet connected to the rest of the world'
By sheila baber mar. 15, 2018.
When it is dusk, I can see how the lights of the houses echo the stars above...
'Although I only hear sounds, the rich dialogue and background noise make this other world feel real'
By vivian hir sep. 30, 2021.
A new adventure begins every time I play This American Life, a popular radio program.