100 Best Media Topics For Research Writing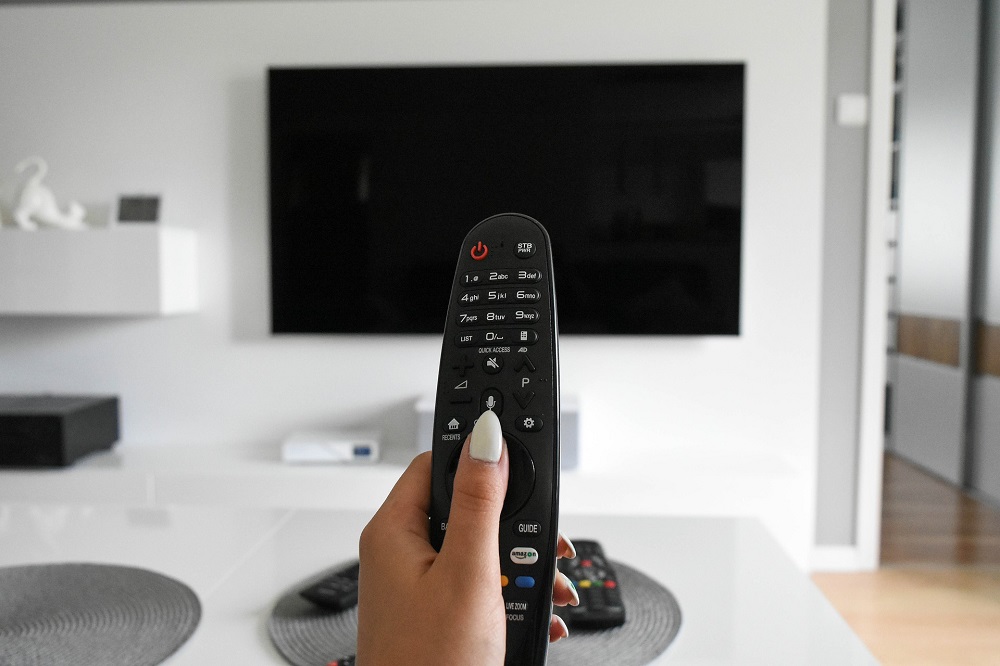 We know you need the best media topics for your next papers. Otherwise, why would you be reading this blog post? The good news is that you have picked the best place to look for topics. Our experienced writers have put together a list of the best media topics for high school and college students. Furthermore, we work hard to keep the list fresh. This means that these ideas will be most likely original. They will work great in 2023 because the list of media essay topics is updated periodically.
The Importance of Great Media Topics
You are probably wondering why we are putting so much emphasis on getting you the best media topics to write about. There are several reasons for it, but we will only tell you about 3 of them:
Your professor will greatly appreciate your willingness to dedicate the time and effort to finding excellent topics . Trust us, professors know how to make the difference between students based solely on the topics they choose for their papers.
It is much easier to write essays if you choose good media essays topics . A topic you know something about is the best choice. Also, a good topic enables you to quickly find plenty of information on the Internet. Following this advice you'll easily write your literature review and the following components of your paper.
By choosing a great topic, your essay will immediately stand out from all the rest . Your professor is surely bored of reading papers written about the same things over and over again. An interesting idea will entice him to award you at least some bonus points.
Mass Media Topics
Mass media is something of great importance in modern times, so why not write your papers on some mass media topics? Here are some great examples:
The effect of mass media on psychological health
Mass media and emotional health
Mass media addiction in the US
The role of mass media in politics
The First Amendment in mass media
Promoting sexuality in mass media
Media Research Topics
Did your professor ask of you to write a research paper? No problem, we have some excellent media research topics in our list. Check them out below:
Discuss children media
Violence in mass media in the US
Video games in the media
Controversial topics in the media in Europe
Discuss post-truth in the media
Media regulations in China
Media Analysis Essay Topics for Presentation
Would you like to write a media analysis paper for a presentation? It's not difficult to do, if you pick the right media analysis essay topics for presentation. Here are some excellent ideas:
Is the media creating events or reacting to them?
Media and public relations links
Discuss 3 major types of media
The use of media in education (one of the most interesting mass media research paper topics)
Influence of virtual reality on the media (one of the best media analysis essay topics)
Discuss journalism ethics
Media Research Paper Topics for High School
Are you a high school student looking for some awesome topic for his next research paper on media? Here are some excellent examples of media research paper topics for high school:
Major innovations in 21st century media
Compare mainstream media in India and China
What makes an outlet a reliable source?
Advertisements in media
Benefits of mass media for society
Compare traditional media with mass media
Mass Media Research Topics
If you need to write a research paper and want to talk about something in mass media, we have some very nice ideas right here. Check out our mass media research topics:
The right of expression in mass media
Journalism in mass media
Compare TV, film and radio
Mass media in democracy
The war against terror in mass media
Discuss the rise of mobile media
Media Research Topics for College Students
College students who are looking to research topics about media should choose something that can bring them a top grade. Here are our best media research topics for college students:
Influences of technology on media
Latest innovations in media
Discuss media censorship in China (a recommended media related topic)
What is media propaganda?
Mass media and its preemptive effects
Complex Media Related Research Topics
Do you want to try your hand at some difficult topics? If you want to impress your professor, we advise you to select one of these complex media related research topics:
Mass media violating civil rights
Does media benefit the economy of the US?
Define media addition and discuss its effects
Perform a qualitative analysis of 3 media outlets
Media's scare strategies: a case study
Media influencing a rise in violence in the UK
Controversial Media Topics
Why should you be frightened by controversial topics? You are free to write about them, of course. Here are our best and most controversial media topics:
Exercising the First Amendment in media in the US
Promoting gun violence in mass media
Mass media effects on terrorism
Digital media is destroying traditional media
Artificial intelligence in mass media
Media effects on the death penalty in China
Digital Media Topics
Discussing digital media is a very good way to impress your professor. Let's face it; the digital realm is extremely popular these days. Here are some brand new digital media topics:
Define and discuss digital media
Climate change in digital media
What is mobile media?
The fate of journalism in the 21st century (one of the best digital media research topics)
Effects of digital media on politics
Media Analysis Topics
Writing a media analysis essay can be a very difficult task, especially if you don't have much academic writing experience. Here are some media analysis topics that should make things easier:
How Trump lost the media war
Biden's coverage in mass media in the United States
Advertising revenue in media outlets
Analyze screen time
What are deepfakes and how to spot one?
The crisis of journalism in the 21st century
Easy Media Related Topics
The perfect choice for times when you simply cannot afford to spend too much time writing your essay, our list easy media related topics is right here:
Define mass media in the United Kingdom
Should children watch the news?
Promoting violence in mass media
Spreading awareness via media
Are newspapers still relevant today?
The very first occurrence of mass media
Research Topics in Media and Communication
Would you like to talk about media and communication? It is not an easy subject to write about, but we can make things easier. Here are the easiest research topics in media and communication:
Discuss body image in media
Analyze children's advertising tactics
Freedom of speech in the media
Copyright law in the media
Define symmetrical dialogue in the media
Media Debate Topics
Are you interested in a media debate? Getting the best topics for 2023 should be your primary concern in this case. We have some very interesting media debate topics right here:
The impact of public relations on communities
Location-based advertising in modern media
Analyze the concept of yellow journalism
Good news vs bad news in the media
Discuss the concept of proportionality in media
Brand New Media Topics
Just like you, our writers are interested in writing about the latest topics. Why don't you pick one of our brand new media topics?
Is radio still an important part of media?
Newspapers going bankrupt in 2023
Sexual content on TV shows
Politicians' love for the media
Is the backing of the media important for a president?
Media Ethics Topics
Discussing ethics in relation to media is a very interesting choice. It can also get you an A+ on your next paper. Here are some exceptional media ethics topics:
Including graphic images in media
Depicting terrorism on TV
Regulating newspapers in Europe
Celebrity gossip in the media
The influence of large media corporations
Media Law Topics
Yes, there is such a thing as media law. Would you like to write an essay about it? Here are some great ideas for media law topics:
Discuss the First Amendment and media
The responsibilities of journalists
Journalists in war zones
Fake news in the media
Showing unsuitable content to children
Research Topics in Communication and Media Studies
Writing about communication and media studies has the potential to help you get a top grade. Here are our best research topics in communication and media studies:
Analyze media bias in the United States
Is digital media addictive?
Influence of media on religion
Interesting Media Topics
We know, you want the most interesting media topics to write about. Pick one of these and write a paper that will impress your professor:
State-controlled media in China
Effects of media coverage on criminal trials
The power of mass media in 2023
Trending Media Topics
You may not know which topics are trending when it comes to media, but our writers do. Here are the latest trending media topics:
The war in Afghanistan
Joe Biden's rise to power
The fall of Donald Trump
Climate change problems
Global warming in the media
But what if you need more topics or professional help with thesis? What if you didn't find the media research topic you were looking for in the list above? While this is highly unlikely, we are prepared to help you. Would you like to talk about media literacy? In case you do, our ENL writers can create a list of the most interesting (and new) media literacy topics you can find. For anything you need, just get in touch with us.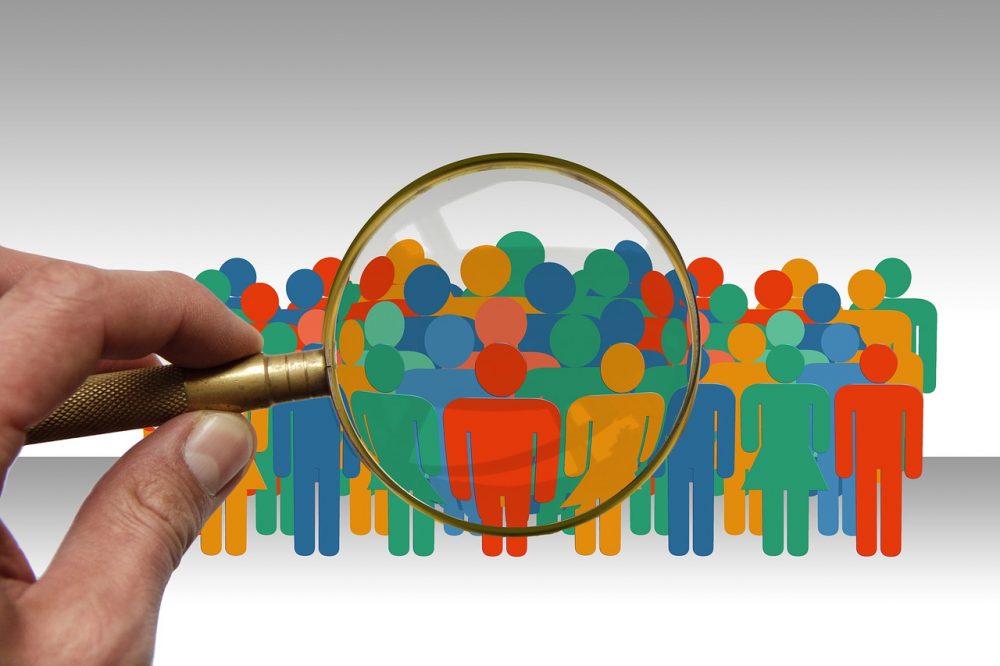 Leave a Reply Cancel reply
Your email address will not be published. Required fields are marked *
Comment * Error message
Name * Error message
Email * Error message
Save my name, email, and website in this browser for the next time I comment.
As Putin continues killing civilians, bombing kindergartens, and threatening WWIII, Ukraine fights for the world's peaceful future.
Ukraine Live Updates
Put a stop to deadline pressure, and have your homework done by an expert.
100 Best Media Topics To Write About
Students must choose brilliant media topics to come up with papers and essays that will earn them top grades. A wrong topic can compromise your grade even after investing time and effort in a research project. It's, therefore, crucial to research a topic wisely before you decide to write about it.
Mass media topics that address emerging issues or recent developments in this field can attract your readers' attention. However, you should research your topic extensively and analyze your information to come up with a paper that will impress your educator.
Selecting Mass Media Topics
Top 20 media topics for research, media research topics for college students, research topics in communication and media studies for dissertations, trending media topics for research papers, interesting media law topics.
Choosing mass media research topics is not always easy. That's because most topics have been written about by other scholars. As such, you can easily find a publication with an essay or paper about a topic that you might have in mind. And this makes generating a unique topic idea difficult for some learners.
Luckily, you don't have to struggle to come up with a topic for your paper or essay, because our assignment service is ready to help you. This article comprises some of the best media research topics to consider if your educator has assigned you a research paper or essay assignment. Simply pick one of these media research paper topics twist it a little or work with it to come up with an A grade write-up.
Perhaps, you're looking for topics that everybody interested in the media field will want to read about. In that case, consider this list of the top media topics to write about.
Are roadside billboards effective when used to promote FACT products?
How mass media facilitates cultural diffusion globally
How the media influence young children
The impact of mass media on organizational efficiency
How print media ads and TV commercials affect consumer purchases
The techniques used by the West in recording
Can mass media be a tool for social reforms?
How the media over-emphasize terrorism
How mass media supports the establishment of public influence by political parties
The effectiveness of the door-to-door technique for promoting sales
How the mass media violates consumers' privacy rights
Is modern mass media free from legal and ethical constraints?
Should parents supervise their children when watching TV?
How the government impose policies and rules on news channels
TV channels should have exclusive content for children
How radio is losing value and charm due to innovative media outlets
How the media affects the behavior of young adults and teens
The redundancy of reality shows
Why news channels should censor their coverage of violent events
How businesses can use mass advertisements to increase sales revenue
Pick any of these research topics in media and communication to come up with a research paper your teacher or audience will want to read from the beginning to the end. Nevertheless, be ready to research your topic extensively to come up with a brilliant topic.
Students have to write about media-related topics when pursuing mass media studies in college. To come up with an interesting paper or essay that will earn you the top grade, learners must select and write about interesting media topics. Here are some of the best topics to consider for your college paper or essay.
Influence of mass media ads on consumer behavior
The role of mass media in the dissemination of agricultural information
How the media affects the academic performance of students
The reality and illusion of press freedom in a democratic government
The audience perception of political news coverage by the media
How the media can promote pornography indirectly
How billboard advertising affect product promotion
How a government's attempt to influence the media can affect society
How effective are radio adverts on family planning methods and programs?
How information and communication technology affects radio reporting
How the media promotes some role models
The agenda-setting role of the media
How television advertising shapes perceptions
How the media can influence the political decisions of the masses
Effects of modern technologies on how people use mass media
How the freedom of information affects journalism practices
How politicians can use the media to mobilize the masses
Effects of government ownership of a broadcasting service
How television broadcasting can affect election campaigns
How to use mass media for integrated communication in marketing
Pick and write about any of these media-related research topics to earn the top grade. Nevertheless, be prepared to research your chosen topic extensively to come up with a brilliant paper.
Your educator will ask you to choose and write about at least one media-related topic when pursuing your mass media and communication studies. In that case, you have to choose a topic you're comfortable researching and writing about. Here are some of the best ideas to get you started.
Media coverage of women's role in the Muslim nations
How the media covers the violation of human rights in the developing countries
How the state intimidates the media in the contemporary society
How some governments use the national security excuse to gag the media
What role does the government play in strengthening the media?
Mass media economics- How does the media benefit a country economically?
How effective are traditional teaching techniques in media studies?
Should the media avoid releasing unethical communications for justice purposes?
How can the media avoid violating privacy rights in the digital age?
How can journalists embrace a balanced approach to news reporting?
How the media influence the perception of a perfect body shape among girls
Should media personalities adhere to cultural practices and expectations?
How can the media help in ending racial discrimination?
What are the implications of political ownership of a media channel?
How opinion leaders influence the effectiveness of the media
How an independent television influences political mobilization in a country
How effective mass media can help in conflict resolution
How mass media promotes gender inequality
How editorial policies affect news coverage
How violent films on television affect the young audience
These are great media essay topics for academic dissertations. Pick any of these topics and then take your time to research extensively before writing your dissertation.
To impress your educator and score the top grade, you should pick a trendy media research topic. Ideally, your topic should be about something your audience can resonate with. Here is a list of trendy mass media research paper topics to consider.
How technology is changing the mass media definition
Propaganda and media censorship
How the freedom of speech affects modern media
Key aspects of modern communication
How media images represent modern society
How the media incorporate hidden messages in entertainment
Is radio still a popular mass media channel?
What is scientific journalism and how does it affect media consumption?
Is the Disney phenomenon media or a form of new mythology?
How the internet influences media policies
Does the media react to or create events?
Are people reverting to newspapers due to trust issues?
How media regulations and policies vary among countries
Can a journalist stick to media ethics when covering political campaigns?
Fan-fiction and fandom in mass media
What is the post-truth age in the mass media?
Arthouse versus mainstream media
Does the media prevent or enhance panic?
How the media promotes terrorism indirectly
Media companies versus bloggers
Choose any of these research topics in media and communication if your goal is to write about something trendy. However, make sure that you're conversant with issues surrounding most new media topics to come up with an excellent paper or essay.
Most students confuse media law and media ethics topics. Laws are rules that govern the media while ethics are the moral values that media practitioners should abide by. Ethics guide the professional behavior or conduct of journalists. This category is also a great source of media debate topics. You can also find brilliant media analysis topics in this category. Here are some of the best media essays topics to consider if you love writing about laws and ethics.
Detailed analysis of media laws and ethics in the U.S
Perceptions of media law among graduate students
A comparison of media laws in the developing and developed countries
Changes in the media law in the U.S over the years
How media laws influence the evolution of a country's political landscape
How the media facilitates the law-making process
Media law relevance for business opportunities
How media law influence sensitive issues' coverage and reporting
How privacy laws protect TV consumers
The implication of criminal reporting- Analysis of privacy laws and transparency interplay
Big data and media- Practical interpretations of media laws
Media laws in communist countries
How media laws affect radio broadcasters- Practice issues and guidelines
The importance of media laws in contemporary society
How reinforcing media laws can lead to gaging of the media
What is the role of the government in the reinforcement of media laws?
How speech freedom differs from the media laws
Media freedom in emerging and developed economies
Advertisement laws for digital versus print media- a perspective of the UK media
How does media freedom differ from media regulation?
Some of these ethics paper topics
This category also has controversial media topics worth exploring. You can also find digital media research topics that relate to laws and ethics. Nevertheless, be prepared to research any of these topics extensively to come up with a paper or essay that will earn you the top grade.
Students have many media literacy topics to consider when writing academic papers and essays. But whether you opt to write about digital media topics or media analysis essay topics, you should research extensively before writing. That way, you will find great information that your audience will be interested to read about.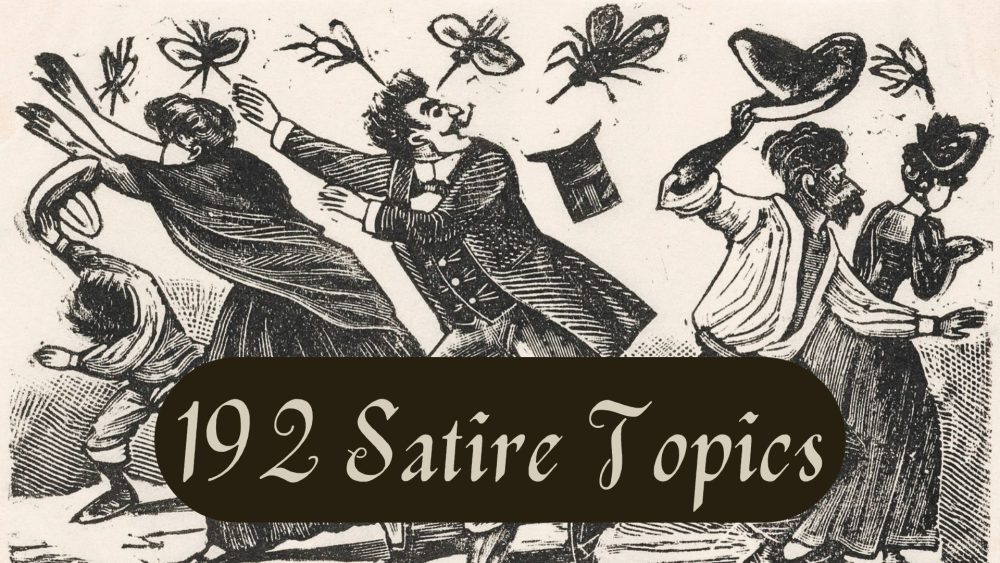 Get on top of your homework.
Leave a Reply Cancel reply
Your email address will not be published. Required fields are marked *
For Parents
For Educators
Our Work and Impact
Or browse by category:
Movie Reviews
Best Movie Lists
Best Movies on Netflix, Disney+, and More
Common Sense Selections for Movies
50 Modern Movies All Kids Should Watch Before They're 12
Best TV Lists
Best TV Shows on Netflix, Disney+, and More
Common Sense Selections for TV
Video Reviews of TV Shows
Best Kids' Shows on Disney+
Best Kids' TV Shows on Netflix
Book Reviews
Best Book Lists
Common Sense Selections for Books
8 Tips for Getting Kids Hooked on Books
50 Books All Kids Should Read Before They're 12
Game Reviews
Best Game Lists
Common Sense Selections for Games
Nintendo Switch Games for Family Fun
Podcast Reviews
Best Podcast Lists
Common Sense Selections for Podcasts
Parents' Guide to Podcasts
App Reviews
Best App Lists
Social Networking for Teens
Gun-Free Action Game Apps
Reviews for AI Apps and Tools
YouTube Channel Reviews
YouTube Kids Channels by Topic
Parents' Ultimate Guide to YouTube Kids
YouTube Kids Channels for Gamers
Preschoolers (2-4)
Little Kids (5-7)
Big Kids (8-9)
Pre-Teens (10-12)
Teens (13+)
Screen Time
Social Media
Online Safety
Identity and Community
Explaining the News to Our Kids
Family Tech Planners
Digital Skills
All Articles
Latino Culture
Black Voices
Asian Stories
Native Narratives
LGBTQ+ Pride
Best of Diverse Representation List
Honoring Indigenous Heritage Month
Movies and TV Shows with Arab Leads
Celebrate Hip-Hop's 50th Anniversary
What is media literacy, and why is it important?
The word "literacy" usually describes the ability to read and write. Reading literacy and media literacy have a lot in common. Reading starts with recognizing letters. Pretty soon, readers can identify words -- and, most importantly, understand what those words mean. Readers then become writers. With more experience, readers and writers develop strong literacy skills. ( Learn specifically about news literacy .)
Media literacy is the ability to identify different types of media and understand the messages they're sending. Kids take in a huge amount of information from a wide array of sources, far beyond the traditional media (TV, radio, newspapers, and magazines) of most parents' youth. There are text messages, memes, viral videos, social media, video games, advertising, and more. But all media shares one thing: Someone created it. And it was created for a reason. Understanding that reason is the basis of media literacy. ( Learn how to use movies and TV to teach media literacy. )
The digital age has made it easy for anyone to create media . We don't always know who created something, why they made it, and whether it's credible. This makes media literacy tricky to learn and teach. Nonetheless, media literacy is an essential skill in the digital age.
Specifically, it helps kids:
Learn to think critically. As kids evaluate media, they decide whether the messages make sense, why certain information was included, what wasn't included, and what the key ideas are. They learn to use examples to support their opinions. Then they can make up their own minds about the information based on knowledge they already have.
Become a smart consumer of products and information. Media literacy helps kids learn how to determine whether something is credible. It also helps them determine the "persuasive intent" of advertising and resist the techniques marketers use to sell products.
Recognize point of view. Every creator has a perspective. Identifying an author's point of view helps kids appreciate different perspectives. It also helps put information in the context of what they already know -- or think they know.
Create media responsibly. Recognizing your own point of view, saying what you want to say how you want to say it, and understanding that your messages have an impact is key to effective communication.
Identify the role of media in our culture. From celebrity gossip to magazine covers to memes, media is telling us something, shaping our understanding of the world, and even compelling us to act or think in certain ways.
Understand the author's goal. What does the author want you to take away from a piece of media? Is it purely informative, is it trying to change your mind, or is it introducing you to new ideas you've never heard of? When kids understand what type of influence something has, they can make informed choices.
When teaching your kids media literacy , it's not so important for parents to tell kids whether something is "right." In fact, the process is more of an exchange of ideas. You'll probably end up learning as much from your kids as they learn from you.
Media literacy includes asking specific questions and backing up your opinions with examples. Following media-literacy steps allows you to learn for yourself what a given piece of media is, why it was made, and what you want to think about it.
Teaching kids media literacy as a sit-down lesson is not very effective; it's better incorporated into everyday activities . For example:
With little kids, you can discuss things they're familiar with but may not pay much attention to. Examples include cereal commercials, food wrappers, and toy packages.
With older kids, you can talk through media they enjoy and interact with. These include such things as YouTube videos , viral memes from the internet, and ads for video games.
Here are the key questions to ask when teaching kids media literacy :
Who created this? Was it a company? Was it an individual? (If so, who?) Was it a comedian? Was it an artist? Was it an anonymous source? Why do you think that?
Why did they make it? Was it to inform you of something that happened in the world (for example, a news story)? Was it to change your mind or behavior (an opinion essay or a how-to)? Was it to make you laugh (a funny meme)? Was it to get you to buy something (an ad)? Why do you think that?
Who is the message for? Is it for kids? Grown-ups? Girls? Boys? People who share a particular interest? Why do you think that?
What techniques are being used to make this message credible or believable? Does it have statistics from a reputable source? Does it contain quotes from a subject expert? Does it have an authoritative-sounding voice-over? Is there direct evidence of the assertions its making? Why do you think that?
What details were left out, and why? Is the information balanced with different views -- or does it present only one side? Do you need more information to fully understand the message? Why do you think that?
How did the message make you feel? Do you think others might feel the same way? Would everyone feel the same, or would certain people disagree with you? Why do you think that?
As kids become more aware of and exposed to news and current events , you can apply media-literacy steps to radio, TV, and online information.
Common Sense Media offers the largest, most trusted library of independent age-based ratings and reviews. Our timely parenting advice supports families as they navigate the challenges and possibilities of raising kids in the digital age.
Advertisement
Supported by
Current Events
Teenagers and Misinformation: Some Starting Points for Teaching Media Literacy
Five ideas to help students understand the problem, learn basic skills, share their experiences and have a say in how media literacy is taught.
By Katherine Schulten
In a sense, every week is Media Literacy Week on a site like ours, which helps people teach and learn with the news. But Oct. 24-28 is the official week dedicated to "amplifying the importance of media literacy education across the United States." We are delighted to help.
Here are some ways teachers and librarians can teach with the extensive reporting The New York Times has done recently on misinformation and disinformation, whether your students are just beginning to understand the problem, or whether they are ready for deeper inquiry.
1. Get the big picture: What is media literacy education? Why do we need it?
If you have time for just one activity, this one, based on the Times article " When Teens Find Misinformation, These Teachers Are Ready ," can provide a broad overview and help frame future work.
To start, share the statements in italics, all adapted from the article. You can do this as a " Four Corners " exercise in which you read each line aloud and ask students to position themselves in the room according to whether they strongly agree, agree, disagree or strongly disagree. Or, you can hand out the PDF version and have students mark each statement "true" or "false" based on their own experiences, then discuss their reactions — and the experiences that informed those reactions — in partners or small groups.
Here are the statements:
It's easy to look at stuff on social media and take it as it is and not question it.
Older adults are more likely to struggle to recognize fake news than young people and are also the most likely to share it.
I have come across misleading and false narratives about the upcoming midterm elections online.
I have come across misleading and false narratives about the Covid-19 pandemic online.
If it's gone viral, it's probably true.
A .org domain makes a website trustworthy.
Media literacy is a necessity for everyone because of the way we live online today.
Some young adults share misinformation because they think it is true.
Some young adults share misinformation impulsively, because they are too busy to verify the information.
Most young adults talk to their parents and guardians about what makes media sources trustworthy.
TikTok is a primary information source for people my age.
Social media often reduces complex issues to one-sentence explanations.
A lot of young people are politically polarized at a very young age, and are angry at anyone who believes differently than they do.
Media literacy education should start in middle or even elementary school, when children are just beginning to venture online.
The way media literacy is taught needs improvement.
After your students have finished the exercise, discuss as a class what you discovered. On which statements was there broad agreement? On which was there disagreement? Why do they think that was? What personal experiences would they like to share that helped inform how they feel about the subject of "media literacy"? What, if anything, do they think schools, teachers and librarians should do to improve how they teach about these topics?
Finally, have them read " When Teens Find Misinformation, These Teachers Are Ready ," perhaps annotating to note their reactions as they go. You might then ask:
1. What jumped out at you as you read? Why?
2. This article describes many ideas, including curriculums, games and even legislative initiatives, that have been tried in recent years to support media literacy in public schools. Which of these, if any, were familiar to you? Which, if any, do you wish our school could adopt?
3. What problems with teaching media literacy did this article identify? Do you think our school has experienced any of these struggles? If so, what should we do about them? Why?
Then, to take the discussion further, you might continue to some of the exercises below.
2. Have students share their experiences and opinions — and offer adults advice .
What don't adults understand about teenage life on the internet?
How, if at all, can schools help?
Via our Student Opinion column , we ask teenagers a new question every school day based on something in the news, and thousands of young people from around the world post comments in reaction every month.
For Media Literacy Week, we have published a forum that invites teenagers to answer questions like the two above , and encourages them to share experiences and opinions about what it's like to navigate their digital lives in 2022. We ask them about their media literacy education so far, and invite them to offer adults advice for how to make it more relevant, interesting and useful.
If your students have thoughts about any of these topics, we hope they'll join the conversation, either by posting a comment, or by replying to comments from others.
3. Learn from teen fact-checkers.
The video above is from the MediaWise Teen Fact-Checking Network , which publishes fact-checks for teenagers, by teenagers. According to the site, the network's "fact-checks are unique in that they debunk misinformation and teach the audience media literacy skills so they can fact-check on their own." Here is a collection of some recent fact-checks they have done, but you can see more on Instagram , YouTube , Twitter and Facebook . You can also find a related "toolkit" of lesson plans to help.
What skills do these students use? Among others, they have mastered lateral reading, a quick and effective method mentioned in the article students read above.
Mike Caulfield, a digital literacy expert, explained the rationale for that method in a 2021 interview with Charlie Warzel, a former Times opinion writer. In " Don't Go Down the Rabbit Hole ," Mr. Caulfield argues that the way we're taught from a young age to evaluate and think critically about information is fundamentally flawed and out of step with the chaos of the current internet:
"We're taught that, in order to protect ourselves from bad information, we need to deeply engage with the stuff that washes up in front of us," Mr. Caulfield told me recently. He suggested that the dominant mode of media literacy (if kids get taught any at all) is that "you'll get imperfect information and then use reasoning to fix that somehow. But in reality, that strategy can completely backfire." In other words: Resist the lure of rabbit holes, in part, by reimagining media literacy for the internet hellscape we occupy. It's often counterproductive to engage directly with content from an unknown source, and people can be led astray by false information. Influenced by the research of Sam Wineburg, a professor at Stanford, and Sarah McGrew, an assistant professor at the University of Maryland, Mr. Caulfield argued that the best way to learn about a source of information is to leave it and look elsewhere , a concept called lateral reading .
Invite your students to read the full piece. In it, they will learn how Mr. Caulfield has refined the process fact-checkers use into four simple principles:
1. S top. 2. I nvestigate the source. 3. F ind better coverage. 4. T race claims, quotes and media to the original context. Otherwise known as SIFT.
To go deeper, students might first watch a Crash Course video about lateral reading, then learn how to put it into practice via Stanford's Civic Online Reasoning site . You might then invite them to practice it with information they come across in their social media feeds. What are the benefits of this approach? What are the limits? How well does it arm them to navigate information on their own, outside of school?
Finally, they might either revisit the Teen Fact-Checking Network to identify where they see those skills in action or, if they are ready, produce their own videos that fact-check the information they find in their feeds.
4. Invite students to investigate your school's media literacy offerings and make recommendations.
Does your school have a media literacy program? How effective is it? Invite your students to investigate and make recommendations, perhaps by starting with questions like these, and involving your school librarian or media specialist:
What is our school doing to teach media literacy?
Is it working? How can we measure that?
Does it teach students skills they will actually use to evaluate information they come across in their private lives as well as at school? Does it work for all the places and ways students access information, or does it need broadening or updating somehow?
Identifying the problem is, of course, a lot easier than solving it, but your students' next step might be to learn about what has been effective elsewhere. Articles like the one we recommend in Step 1 include ideas for how schools and regions in the United States are tackling the problem, and this Opinion piece further details ideas from Finland and Estonia.
What additional ideas can your students find by researching? Which might work for their school? Why? If they were to write up a set of recommendations to share with school leaders, what would those recommendations include?
5. Help students "access, analyze, evaluate, create, and act" with these additional resources.
One of the winning videos from The Learning Network's 2018 " News Diet Challenge " for teenagers.
The National Association for Media Literacy Education (NAMLE) defines media literacy as "the ability to access, analyze, evaluate, create, and act using all forms of communication."
Here are ways to do that — via The Learning Network, The New York Times and some trusted outside sources.
Apply Key Media Literacy Questions to Information of All Kinds
How credible is this and how do I know?
Is this fact, opinion, or something else?
Can I trust this source to tell me the truth about this topic?
Who might benefit from this message? Who might be harmed by it?
How does this make me feel and how do my emotions influence my interpretation of this?
How might different people understand this message differently?
Is this message good for me or people like me?
Those are the questions that NAMLE suggests students ask when evaluating media , and you can find similarly useful information and questions in their short guides to how to access , analyze , create and act on media. Invite them to practice answering them as they apply the information that crosses their screens, whether articles in The New York Times, advertising, memes on social media, or anything else. To help, we have posted all the questions on this PDF.
Use The Learning Network's Journalism and Media Literacy Collection
All of our daily and weekly features — including multimedia activities like What's Going On in This Picture? , our lesson plans and our many annual student contests — are focused on media literacy and help young people "access, analyze, evaluate, create and act." But our Journalism and Media Literacy page collects resources that are especially focused on helping students understand how the news is created, and how it can be safely consumed.
For example, here are some things you can find:
An idea from a teacher-reader: News Groups: A Simple but Powerful Media Literacy Idea to Build Community
A lesson plan tied to a student contest: Improving Your 'News Diet': A Three-Step Lesson Plan for Teenagers and Teachers
Tips for students from Times journalists: Want to Write a Review? Here's Advice From New York Times Critics.
A writing prompt: Do You Think Online Conspiracy Theories Can Be Dangerous?
Keep Up With Times Reporting on Misinformation and Disinformation
The New York Times has an entire team of reporters covering misinformation and disinformation.
For instance, do your students know that the qualities that allow TikTok to fuel viral dance fads are also making it a " primary incubator of baseless and misleading information "? The articles below explore how:
For Gen Z, TikTok Is the New Search Engine
On TikTok, Election Misinformation Thrives Ahead of Midterms
TikTok Is Flooded With Health Myths. These Creators Are Pushing Back.
Toxic and Ineffective: Experts Warn Against 'Herbal Abortion' Remedies on TikTok
TikTok Is Gripped by the Violence and Misinformation of Ukraine War
Snorting Crushed Porcelain, Face Reveals and a TikTok Lawsuit
Wasn't TikTok Supposed to Be Fun?
Find Additional Resources Through These Media Literacy Organizations
The description below each link was taken from the sites themselves.
The Stanford History Education Group's Civic Online Reasoning Curriculum
Students are confused about how to evaluate online information. We all are. The COR curriculum provides free lessons and assessments that help you teach students to evaluate online information that affects them, their communities and the world.
National Association for Media Literacy Education
The association aims to make media literacy highly valued and widely practiced as an essential life skill. It envisions a day when everyone, in our nation and around the world, possesses the ability to access, analyze, evaluate, create and act using all forms of communication. Media literacy education refers to the practices necessary to foster these skills.
The News Literacy Project
This nonpartisan education nonprofit is building a national movement to advance the practice of news literacy throughout American society, creating better-informed, more engaged and more empowered individuals — and ultimately a stronger democracy.
KQED's Above the Noise
A YouTube series for teens, Above the Noise cuts through the hype and dives deep into the research behind the issues affecting their daily lives. The series investigates controversial subject matter to help young viewers draw their own informed conclusions, while inspiring media literacy and civic engagement. Teachers can also find related lesson plans.
Media Literacy Now
This group leverages the passion and resources of the media literacy community to inform and drive policy change at local, state and national levels in the United States to ensure all K-12 students are taught media literacy so that they become confident and competent media consumers and creators.
The Media Education Foundation
The foundation produces and distributes documentary films and other educational resources to inspire critical thinking about the social, political and cultural impact of American mass media.
Common Sense Education
This organization provides a variety of media literacy resources including courses and curriculum, research on media literacy, a news and media literacy resource center as well as a list of other media literacy organizations worth exploring.
News Decoder
This site partners with schools around the world to teach media literacy and journalistic skills that enable students to create and consume media responsibly.
Find more lesson plans and teaching ideas here.
Katherine Schulten has been a Learning Network editor since 2006. Before that, she spent 19 years in New York City public schools as an English teacher, school-newspaper adviser and literacy coach. More about Katherine Schulten
Undergraduate
High School
Architecture
American History
Asian History
Antique Literature
American Literature
Asian Literature
Classic English Literature
World Literature
Creative Writing
Linguistics
Criminal Justice
Legal Issues
Anthropology
Archaeology
Political Science
World Affairs
African-American Studies
East European Studies
Latin-American Studies
Native-American Studies
West European Studies
Family and Consumer Science
Social Issues
Women and Gender Studies
Social Work
Natural Sciences
Pharmacology
Earth science
Agriculture
Agricultural Studies
Computer Science
IT Management
Mathematics
Investments
Engineering and Technology
Engineering
Aeronautics
Medicine and Health
Alternative Medicine
Communications and Media
Advertising
Communication Strategies
Public Relations
Educational Theories
Teacher's Career
Chicago/Turabian
Company Analysis
Education Theories
Shakespeare
Canadian Studies
Food Safety
Relation of Global Warming and Extreme Weather Condition
Movie Review
Admission Essay
Annotated Bibliography
Application Essay
Article Critique
Article Review
Article Writing
Book Review
Business Plan
Business Proposal
Capstone Project
Cover Letter
Creative Essay
Dissertation
Dissertation - Abstract
Dissertation - Conclusion
Dissertation - Discussion
Dissertation - Hypothesis
Dissertation - Introduction
Dissertation - Literature
Dissertation - Methodology
Dissertation - Results
GCSE Coursework
Grant Proposal
Marketing Plan
Multiple Choice Quiz
Personal Statement
Power Point Presentation
Power Point Presentation With Speaker Notes
Questionnaire
Reaction Paper
Research Paper
Research Proposal
SWOT analysis
Thesis Paper
Online Quiz
Literature Review
Movie Analysis
Statistics problem
Math Problem
All papers examples
How It Works
Money Back Policy
Terms of Use
Privacy Policy
We Are Hiring
Media Literacy, Essay Example
Pages: 3
Words: 953
This Essay was written by one of our professional writers.

You are free to use it as an inspiration or a source for your own work.
Need a custom Essay written for you?
Introduction
Media literacy is a complex issue that requires further investigation and evaluation in the modern era. It is important to identify the resources that are required to effectively adapt to a media-filled culture, whereby there are significant opportunities to achieve growth and change in the context of new ideas for growth and maturity for the average viewer/reader. It is known that "Interactivity as a core factor in multimedia is in some ways closely related to performance and can enable the viewer/reader/user to participate directly in the construction of meaning" (Daley 36). This quote is inspiring because it requires individuals to truly connect with the media on several levels that will have an instrumental impact on personal growth and the ability to be informative on many levels. The media saturates society through Facebook, Twitter, 24-hour news channels, and traditional forms such as magazines newspapers. Therefore, it is essential to identify a personal strategy that enables the reader/viewer to decipher through the hundreds if not thousands of messages that the media delivers on a daily basis so that individuals are better prepared to manage their own degree of literacy effectively.
For a website such as CNN.com, there appears to be a clash of sorts between that which is truly newsworthy and important to the lives of many people and that which might be deemed sensationalism to grab readers' attention and an increased number of views, as well as ratings. This is a complex situation because the network and its accompanying website strive to remain competitive with the needs of its readers/viewers, while also requiring other factors to be considered that might improve their ability to decipher through the messages and to identify those which are most meaningful and appropriate within their lives. The homepage of the CNN website typically has an emerging or news-worthy story that is designed to grab the reader's attention and to facilitate a response from the reader, perhaps a visceral reaction. This is part of the appeal of online news, as it attempts to draw viewers' attention to what the website deems as newsworthy and of value to the reader. Although this is not always the case, the website achieves it key objective by attracting the reader enough to at least read the headlines and perhaps read some of the other stories that are listed on the homepage. Nonetheless, it is likely that many viewers will barely scratch the surface of an article because they lose interest or do not understand the backstory regarding the topic to keep reading. This is a key component of the high level of media illiteracy that exists in the modern era and that supports the development of new strategies to encourage readers to become less media illiterate and to improve their literacy regarding issues that generate much attention and focus from the masses.
There are critical factors associated with media literacy that require further consideration and evaluation, such as the tools that support the growth of individuals as they learn how to weave through the messages that they receive online, on television, and in print. Media literacy is more than merely reading stories, as it is about taking these stories in, forming opinions, developing a passion for a topic or an idea, and forming a bond with others who might share or contrast with these views (Media Literacy Project). In this context, it is important to identify the resources that are required to develop a strategy that supports media literacy on a much larger level that will impact society and its people as they develop a higher level of intelligence and/or acceptance of the ideas set forth within a given story or headline.
Overcoming media illiteracy requires the development of new strategies for individuals to take ideas that they read on a website such as CNN.com and to make them their own and perhaps apply them to their own lives in one or more ways. This is how media literacy works, as it enables individuals to transition from simply reading news stories online towards adapting them to their own lives in one way or another. This process engages readers and enables them to recognize the importance of improving their own level of literacy through these opportunities. It is imperative to recognize the value of media literacy as it applies to the human condition in the modern era, particularly as individuals have become increasingly dependent on the news as a part of their daily routines. This process supports and engages readers/viewers in the context of many different situations that enable them to cross over into a world where they have a better understanding of the media and how it impacts their lives in different ways.
Media literacy is a complex and ongoing phenomenon that has a unique impact on the lives of individuals. Many websites influence how people interpret the news, such as CNN.com, as they only tend to scratch the surface of news without any real opportunity to formulate opinions regarding the topics that are within. Therefore, it is important to identify some of the issues that are common in these stories and to recognize the importance of developing new approaches to stories that will have a positive impact on the response from readers/viewers. Media literacy is an ongoing process that requires the full attention and focus of individuals in order to accomplish the desired goals and objectives, while also considering the value of developing new perspectives that will encourage readers to take greater steps towards formulating their own opinions regarding stories and topics that may impact their own lives on many levels.
Works Cited
CNN.com. 11 May 2014: http://www.cnn.com/
Daley, Elizabeth. "Expanding the concept of literacy." Educause, 11 May 2014: https://net.educause.edu/ir/library/pdf/erm0322.pdf
Media Literacy Project. "What is media literacy?" 11 May 2014: http://medialiteracyproject.org/learn/media-literacy
Stuck with your Essay?
Get in touch with one of our experts for instant help!
Compression of Morbidity, Essay Example
Analysis of the King Lear, Essay Example
Time is precious
don't waste it!
Plagiarism-free guarantee
Privacy guarantee
Secure checkout
Money back guarantee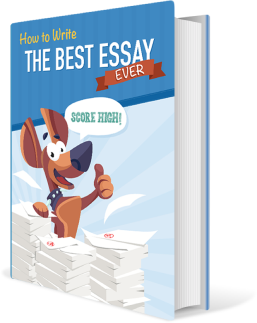 Related Essay Samples & Examples
Voting as a civic responsibility, essay example.
Pages: 1
Words: 287
Utilitarianism and Its Applications, Essay Example
Words: 356
The Age-Related Changes of the Older Person, Essay Example
Pages: 2
Words: 448
The Problems ESOL Teachers Face, Essay Example
Pages: 8
Words: 2293
Should English Be the Primary Language? Essay Example
Pages: 4
Words: 999
The Term "Social Construction of Reality", Essay Example
Words: 371
25 Media Literacy Examples
Media literacy refers to the ability to approach media sources with a critical and discerning eye.
In an era of new media where there are few gatekeepers to media production and dissemination, it's increasingly important for everyone from students to pundits to journalists to be media literate.
Examples of media literacy include the ability to identify scholarly from non-scholarly sources, critique author motivations, and understand logical fallacies used by media sources to develop falsifiable arguments.
To be more media literate, I give my students the CRAAP framework and 21 examples of how to use it, which are outlined below.
Media Literacy and the CRAAP Framework
The CRAAP framework is a framework for critiquing media. It provides five broad themes of media critique:
Currency: Check whether the work is current (recently written) or recently updated. Discern whether currency is important. At times, you may want to use old texts!
Relevancy : A text may be good, but irrelevant. You may not be the intended audience or the text may be being used out of context.
Authority: If an author is a topical expert, the content may be more implicitly trustworthy. There are several ways to check for the authority of a text, outlined later in this article.
Accuracy : Use your analytical skills critical thinking skills, and fact checking to discern if the content is accurate.
Purpose: Discern what the author's purpose is . Sometimes, a text is designed to persuade, which may affect how biased it is.
Below, I'll break down these five broad themes into 21 examples of media literacy questions you can use to critique media texts.
Media Literacy Examples
Below are 21 examples of ways you can check to see if a media source is reliable.
1. Checking the Age of the Source (Currency)
If the information is time sensitive, you may need the newest possible sources.
Universities tend to prefer students cite texts that are less than 10 years old.
If the source is old, you may need to check newer sources to see if the information has changed.
Evergreen topics (topics that do not change) may be old but still relevant.
Remember that the newness of a source doesn't tell you everything. It may be new, but inaccurate.
2. Finding Seminal Sources (Currency)
Sources may be old but still worth using. For example, a seminal source such as a philosopher's original text or the Bible may be worth examining if it remains relevant.
New sources might provide up to date or culturally relevant critiques of seminal sources.
3. Identifying Update Dates (Currency)
If a text is older but recently updated, it may still present the newest facts and analysis.
4. Discerning Intended Audience (Relevance)
A source may be discussing the topic you are interested in, but it may be targeted at children or a Sub-Section of the population so the information is not directly relevant to you.
5. Discerning Context (Relevance)
Sometimes something can appear relevant but be out of context. A statistic about divorce rates may appear relevant until you realize it is about divorces in Indonesia and you live in Brazil.
Ensure all quotes are contextualized so you aren't reading something that is being quoted out of context.
6. Checking the Type of Source – Primary vs Secondary (Relevance)
A primary source will generally be more authoritative than a secondary source. The farther removed an article is from the original source, the less accuracy we can presume it has.
7. Checking the Author's Credentials (Authority)
Journalists are expected to adhere to journalistic ethics, especially if they are employed by respected media organizations.
Academics are similarly expected to adhere to standards in which they are trained.
If the author has first hand experience we may consider them to be more authoritative.
8. Checking the Author's Expertise (Authority)
If the author is a credentialed practitioner in the field in which they are discussing, we may find them more trustworthy.
A person may be an authority, but they should also be an authority in their field. I have a PhD in Education. I have no business writing articles about chemistry!
Appeals to authority may be a way to shield inaccurate information (known as the appeal to authority fallacy ). Be sure to keep a critical eye even if the author is credentialed, or a credentialed expert has been cited.
9. Checking the Publisher (Authority)
Authority is also established by quality and respected publishers. If you are on a news website with a clearly posted editorial policy, it may be more authoritative than someone's blog.
Universities with .edu domains will be more respected publishers than most .com websites.
10. Checking for Gatekeepers (Authority)
Gatekeepers include editors, peer reviewers, and publishing houses. These gatekeepers can prevent the publication of low quality or inaccurate content.
Social media like twitter and blogs do not have gatekeepers, which can lower the reliability.
11. Checking for Peer Review (Authority)
Peer review occurs when another respectable source reads, reviews, and fact checks the content. This helps ensure high quality .
Double blind review refers to reviews made by anonymous experts who do not know the author of the original content. Double blind review is one of the highest standards of quality for academic sources.
12. Checking Images (Authority)
Original images, rather than stock photos or other people's images, can be used as proof that the person has first hand knowledge. For example, a product review might be more highly regarded if there are pictures of the reviewer actually using the product.
13. Checking the Reference List (Accuracy)
Citation of sources helps readers to fact-check for accuracy of content. It also helps ensure transparency .
If the sources cited are respected, primary sources, or from academic texts, the references will be more reliable.
14. Checking the Evidence Used (Accuracy)
Citation of evidence, such as data and first-person quotes, can help demonstrate accuracy of data.
15. Checking for Author Biases (Accuracy)
Media literate readers keep their eye out for bias in writing. There are many types of bias, such as cultural, political, and framing bias.
Authors may cherry-pick data to help support their views, so keep an eye on the sources used and check their bias as well.
16. Reflecting on Personal Biases (Accuracy)
Ensure you read texts from a variety of sources to avoid falling into confirmation bias by only reading texts that support your views.
17. Being Aware of Fallacies (Accuracy)
Read the arguments made by authors and keep an eye on the use of logic and reason. Authors may use logical fallacies and heuristics that readers should critically analyze.
18. Checking for Spelling and Grammar (Accuracy)
Many librarians will recommend checking a source's spelling and grammar with the assumption that poor spelling and grammar is a sign of low quality content. While this may demonstrate poor editorial standards, beware of falling into a fallacy: the spelling may be bad, but the content may be good.
19. Independently Fact-Checking (Accuracy)
Fact check dubious claims by triangulating against other sources, including sources from other media outlets with different potential biases.
20. Checking for Inclusion of Multiple Perspectives (Accuracy)
An article that explores multiple perspectives, competing perspectives, and weaknesses in their own arguments, demonstrate reflectiveness that may demonstrate reliable and responsible reporting.
21. Checking for Right of Reply
A text that is critical of someone but has approached them for comment or given them right of reply may be respected for their journalistic ethics.
22. Checking for Persuasive Intent (Purpose)
Reflect on whether the text aims to be objective or persuasive. If the text is arguing for a particular point of view, then it may not be presenting the full story.
23. Checking for Commercial Intent (Purpose)
If the source is trying to sell a product or service, it may have financial interests that make it biased.
24. Checking for Entertainment Intent (Purpose)
A source designed to entertain my be more willing to bend the truth or may engage in hyperbole, exaggeration, or sarcasm.
25. Checking for Content Sponsorship (Authority)
If an article or video is sponsored, it may be less likely to be critical of the sponsor, which may lower the source's authority.
Other Considerations
26. have you considered source diversity.
If you are reading multiple sources, ensure you are engaging with a diversity of authors. This may include diversity of: publications, political biases, genders, social classes, races, and so on. Diversity of social positions may demonstrate diversity of perspectives.
Media literacy is increasingly necessary in an era of new and social media . But it is required no matter the medium – newspaper, website, YouTube video, blog, tweet, or anything in between.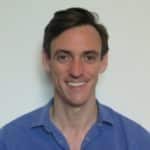 Chris Drew (PhD)
Dr. Chris Drew is the founder of the Helpful Professor. He holds a PhD in education and has published over 20 articles in scholarly journals. He is the former editor of the Journal of Learning Development in Higher Education. [Image Descriptor: Photo of Chris]
Chris Drew (PhD) https://helpfulprofessor.com/author/admin/ 5 Best Laminators for Teachers, Reviewed!
Chris Drew (PhD) https://helpfulprofessor.com/author/admin/ 5 Best College Care Packages for Guys & Girls
Chris Drew (PhD) https://helpfulprofessor.com/author/admin/ 7 Best Microwaves for College Student Dorms
Chris Drew (PhD) https://helpfulprofessor.com/author/admin/ 5 Best Backpacks for Teachers
Leave a Comment Cancel Reply
Your email address will not be published. Required fields are marked *
Social Anxiety Disorder
Bipolar Disorder
Kids Mental Health
Therapy Center
When To See a Therapist
Types of Therapy
Best Online Therapy
Best Couples Therapy
Best Family Therapy
Managing Stress
Sleep and Dreaming
Understanding Emotions
Self-Improvement
Healthy Relationships
Relationships in 2023
Student Resources
Personality Types
Verywell Mind Insights
2023 Verywell Mind 25
Mental Health in the Classroom
Editorial Process
Meet Our Review Board
Crisis Support
Media Literacy in the Modern Age
How to understand the messages we observe all day every day
Cynthia Vinney, PhD is an expert in media psychology and a published scholar whose work has been published in peer-reviewed psychology journals.
Steven Gans, MD is board-certified in psychiatry and is an active supervisor, teacher, and mentor at Massachusetts General Hospital.
Morsa Images / Getty Images
How to Practice Media Literacy
Media literacy is the ability to apply critical thinking skills to the messages, signs, and symbols transmitted through mass media .
We live in a world that is saturated with media of all kinds, from newspapers to radio to television to the internet. Media literacy enables us to understand and evaluate all of the media messages we encounter on a daily basis, empowering us to make better choices about what we choose to read, watch, and listen to. It also helps us become smarter, more discerning members of society.
Media literacy is seen as an essential 21st-century skill by educators and scholars, including media psychologists . In fact, the mission statement of Division 46 of the American Psychological Association , the Society for Media Psychology and Technology , includes support for the development of media literacy.
Despite this, many people still dismiss media as harmless entertainment and claim they aren't influenced by its messages. However, research findings consistently demonstrate that people are impacted by the media messages they consume.
Media literacy interventions and education help children and adults recognize the influence media has and give them the knowledge and tools to mitigate its impact.
History of Media Literacy
The earliest attempts at media literacy education are often traced back to the British Film Institute's push in the late 1920s and early 1930s to teach analytical skills to media users. Around the same time in America, the Wisconsin Association for Better Broadcasters sought to teach citizens to be more critical consumers of media.
However, the goal of these initial media literacy efforts, which continued into the 1960s, was to protect students from media by warning them against its consumption. Despite this perspective, the dominance of media—and television in particular—continued to grow, even as interest in media literacy education waned.
More recently, the advent of the internet and portable technologies that enable us to consume media anywhere and anytime has led to a resurgence in the call for media literacy. Yet the goal is no longer to prevent people from using media, but to help them become more informed, thoughtful media consumers.
Although media literacy education has now become accepted and successful in English-speaking countries including Australia, Canada, and Britain, it has yet to become a standard part of the curriculum in the United States, where a lack of centralization has led to a scattershot approach to teaching practical media literacy skills.
Impact of Media Literacy
Despite America's lack of a standardized media literacy curriculum, study after study has shown the value of teaching people of all ages media literacy skills.
For example, a review of the research on media literacy education and reduction in racial and ethnic stereotypes found that children as young as 12 can be trained to recognize bias in media depictions of race and ethnicity and understand the harm it can cause.
Though the authors note that this topic is still understudied, they observe that the evidence suggests media literacy education can help adolescents become sensitive to prejudice and learn to appreciate diversity.
Meanwhile, multiple studies have shown that media literacy interventions reduce body dissatisfaction that can be the result of the consumption of media messages.
In one investigation, adolescent girls were shown an intervention video by the Dove Self-Esteem Fund before being shown images of ultra-thin models. While a control group reported lower body satisfaction and body esteem after viewing the images of the models, the group that viewed the intervention first didn't experience these negative effects.
Similarly, another study showed college women (who were at high risk for eating disorders ) reported less body dissatisfaction, a lower desire to be thin, and reduced internalization of societal beauty standards after participating in a media literacy intervention. The researchers concluded that media literacy training could help prevent eating disorders in high-risk individuals.
Moreover, studies have shown that media literacy education can help people better discern the truth of media claims, enabling them to detect "fake news" and make more informed decisions.
For instance, research into young adults' assessment of the accuracy of claims on controversial public issues was improved if the subjects had been exposed to media literacy education. In addition, another study showed that only people who underwent media literacy training engaged in critical social media posting practices that prevented them from posting false information about the COVID-19 pandemic.
The evidence for the benefits of media literacy suggests it is valuable for people of all ages to learn to be critical media consumers. Media scholar W. James Potter observes that all media messages include four dimensions:
Cognitive : the information that is being conveyed
Emotional : the underlying feelings that are being expressed
Aesthetic: the overall precision and artistry of the message
Moral : the values being conveyed through the message
Media psychologist Karen Dill-Shackleford suggests that we can use these four dimensions as a jumping off point to improve our media literacy skills. For example, let's say while streaming videos online we're exposed to an advertisement for a miracle weight loss drug. In order to better evaluate what the ad is really trying to tell us, we can break it down as follows:
On the cognitive dimension we can assess what information the ad is conveying to us by asking some of the following questions: What does the ad promise the drug will do? Does it seem likely the drug can deliver on those promises? Who would need this kind of drug?
On the emotional dimension, we can evaluate the feelings the creator of the ad wants us to feel: Do they want us to feel insecure about our weight? Do they want us to imagine the positive ways this drug could change our lives? Do they want us to envision the satisfaction we would feel after the drug delivers its quick fix?
On the aesthetic dimension, we can determine how the ad employs messages and images to make us believe the product will deliver on its promises: Does the ad show "before" and "after" images of someone who supposedly took the drug? Does the "before" image look sad and the "after" image happy? Does the ad offer testimonials from people that are identified as experts?
On the moral dimension, we can examine what the ad makers wanted to say: Are they equating thinness with happiness? Are they sending the message that it's a moral failing when someone is overweight? Are they saying that one has to be thin to be loved and respected?
This is one avenue for learning to practice media literacy in everyday life. Remember, the purpose of media literacy isn't to enjoy media less, it's to give people the tools to be active media consumers.
Not only will media literacy enable you to detect, analyze, and evaluate negative or false media messages, it will actually enable you to enjoy media more because it puts control over the media back into your hands. And research shows this is likely to increase your health and happiness.
About the Society for Media Psychology & Technology . Society for Media Psychology & Technology, Division 46 of the American Psychological Association. 2013.
Dill-Shackleford KE.  How Fantasy Becomes Reality . New York: Oxford University Press; 2009.
Arke ET. Media Literacy: History, Progress, and Future Hopes . In: Dill-Shackleford KE, ed.  The Oxford Handbook Of Media Psychology . 1st ed. New York: Oxford University Press; 2012. doi:10.1093/oxfordhb/9780195398809.013.0006
Scharrer E, Ramasubramanian S. Intervening in the Media's Influence on Stereotypes of Race and Ethnicity: The Role of Media Literacy Education .  Journal of Social Issues . 2015;71(1):171-185. doi:10.1111/josi.12103
Halliwell E, Easun A, Harcourt D. Body dissatisfaction: Can a short media literacy message reduce negative media exposure effects amongst adolescent girls?  Br J Health Psychol . 2011;16(2):396-403. doi:10.1348/135910710x515714
Coughlin JW, Kalodner C. Media literacy as a prevention intervention for college women at low- or high-risk for eating disorders .  Body Image . 2006;3(1):35-43. doi:10.1016/j.bodyim.2006.01.001
Kahne J, Bowyer B. Educating for Democracy in a Partisan Age: Confronting the Challenges of Motivated Reasoning and Misinformation .  Am Educ Res J . 2016;54(1):3-34. doi:10.3102/0002831216679817
Melki J, Tamim H, Hadid D, Makki M, El Amine J, Hitti E. Mitigating infodemics: The relationship between news exposure and trust and belief in COVID-19 fake news and social media spreading .  PLoS One . 2021;16(6). doi:10.1371/journal.pone.0252830
Potter WJ.  Media Literacy . 4th ed. Los Angeles: SAGE; 2008.
By Cynthia Vinney, PhD Cynthia Vinney, PhD is an expert in media psychology and a published scholar whose work has been published in peer-reviewed psychology journals.
By clicking "Accept All Cookies", you agree to the storing of cookies on your device to enhance site navigation, analyze site usage, and assist in our marketing efforts.
Locations and Hours
UCLA Library
Research Guides
Critical Media Literacy
Research Topics in Critical Media Literacy
Critical Media Literacy Research Guide
Advertising and Consumerism
Climate Change and Environmental Justice
Gender and Sexism
Journalism and News
Photography and Visual Literacy
Race and Racism
Recursos en Español / Resources in Spanish
Social Media, Digital Technologies, & AI
Surveillance and Privacy
Citing Your Sources
<< Previous: Critical Media Literacy Research Guide
Next: Advertising and Consumerism >>
Last Updated: Nov 17, 2023 2:23 PM
URL: https://guides.library.ucla.edu/educ466
Critical Media Project
Media literacies, what is media literacy.
Media literacy and media literacy education takes as its subject any number of media examples, including films, television shows, newspaper articles, websites and blogs, songs and music videos, social media, and much more. Media literacy is an umbrella to consider other literacies, including news literacy, visual literacy, information literacy, digital literacy, technology and platform literacy, and data literacy. A commonly cited definition of "media literacy" was created at the 1992 Aspen Media Literacy Leadership Institute: Media Literacy is the ability to access, analyze, evaluate and create media in a variety of forms. As outlined below,  critical media literacy(which is at the root of Critical Media Project's mission) asks us to not only access, analyze, evaluate and create, but to critically interrogate the power media has in shaping our lives, values, and experiences, while opening up the possibility to critically create new narratives, representations, and structures. 
why media literacy?
The average teenager in the United States engages in about five hours of direct instructional time in his or her high school, five days each day, for a total of about 180 days per year. By contrast, teenagers in the United States engage in about nine hours of media use on an average day, seven days each week, for almost 365 days per year. When we take into account the amount of time spent "media multi-tasking" — with multiple types of media being used at the same time, including social media — that number jumps to about eleven hours of total media exposure for the average teen every single day of the year. Teens from lower-income families, meanwhile, spend on average 3 hours more with media per day than their peers from higher income families. And Black and Hispanic youth spend two more hours a day on average than white youth. With media playing such a central role in the lives of young people, shouldn't some of that high school instructional time be spent discussing media itself? That recognition is the foundation for media literacy education, a movement of educators, students, authors, media producers and many others that has taken root in the US and around the world over the last several decades.
From Media Literacy Now
A number of initiatives have been developed over the years to help improve the way young people "access, analyze, evaluate and create" these media forms. Indeed, several projects have been designed specifically to be integrated into the activities of high school educators.   First and foremost, media literacy education aims to encourage students to think critically about media messages. As a starting point, the Center for Media Literacy has outlined "Five Key Questions" that media consumers might ask as they analyze a piece of media:
Who created this message?
What creative techniques are used to attract my attention?
How might different people understand this message differently from me?
What lifestyles, values and points of view are represented in, or omitted from, this message?
Why was this message sent
Coupled with these key questions, the Center for Media Literacy has also provided a useful guide of the "Five Core Concepts" that might emerge from media literacy education. They suggest that students who are media literate will be able to recognize that:
All media messages are 'constructed'
Media messages are constructed using a creative language with its own rule.
Different people experience the same media message differently.
Media have embedded values and points of view.
Most media messages are organized to gain profit and/or power.
Together, these key questions and core concepts represent an avenue through which students can better understand the role and purpose of media in contemporary society. The development of these skills is seen as important in the development of active, engaged citizens in a vibrant democracy. Here at the Critical Media Project, we applaud the work that others have done in advancing the cause of media literacy, and we are inspired and influenced by the work that has come before us (see useful links page). At the same time, however, we believe that there are significant drawbacks and gaps within the traditional approach of many media literacy initiatives. We hope that this website provides a unique contribution to the field of media literacy education, one that will be particularly useful for educators in their everyday lessons in the United States and beyond.
the "critical" in critical media literacy: a focus on identity
The goal of critical media literacy is to engage with media through critically examining representations, systems, structures, ideologies, and power dynamics that shape and reproduce culture and society. It is an inquiry-based process for analyzing and creating media by interrogating the relationships between power and knowledge (who has power to create particular ways we see, know and understand the world, ourselves, and others). As a pedagogical project, it questions representations of class, gender , race , sexuality and other forms of identity and challenges media messages that reproduce oppression and discrimination . It celebrates positive representations and beneficial aspects of media while challenging problems and negative consequences, recognizing media are never neutral. Critical media literacy is a transformative pedagogy for developing and empowering critical, caring, nurturing, and conscientious people .*
Understanding the intersection between media and issues of identity — like gender, race, class, sexuality, religion, age, and disability — is central to Critical Media Project's approach to critical media literacy. We argue that the media plays a key role in helping to shape the way these identities are formed and enacted in society — throughout history, today and into the future — and that understanding identity is an important step in understanding ourselves and the world around us. We live in a world characterized by cultural diversity, and this project represents an opportunity to explore cultural diversity through the always important lens of media. We also believe that any analysis of media must always be combined with an analysis of power. In addition to having the ability to "access, analyze, evaluate and create" media, we encourage educators and students to explore complex ideological questions around media power. For instance, we should ask, who has the power to create and disseminate media products? What power do audience members have in their interpretation of media messages? What type of influence does media have on the way gender, race, class, sexuality, religion, age, ability, and other issues of identity are perceived in broader society? These and other important questions can be a powerful way for educators to encourage critical thinking among students on issues that matter to them in their everyday lives. See our mission page to learn more.
*[This definition was developed collaboratively by the steering committee of the Critical Media Literacy Conference of the Americas, 2021. The full definition can be found here . Members of the steering committee include: Neil Andersen, Allison Butler, Renee Childs, Andrea Gambino, Noah Golden, Nolan Higdon, Michael Hoechsmann, Amina Humphrey, Raúl Alberto Mora, Reina Robinson, Jeff Share, James P. Stancil II, Alison Trope, Alicia Olguín, Yolanda Gayol, Mary Grueser]
Download PDF
Our Funders
The audrey and sydney irmas charitable foundation.

Media Literacy
What is media Literacy?
Media literacy is understanding, analysing, and creating media messages. It is an evolving skill set that teachers and students need to understand in greater detail as how we consume and create media is constantly moving and becoming more complex to decipher.
Becoming media literate and teaching media literacy to students involves understanding how media messages are constructed and the techniques used to convey information and ideas.
Most importantly, it includes the ability to evaluate the credibility and reliability of media sources, how to recognize bias and disinformation and understand the impact media can have on individuals and society.
We have never lived in an era where it has been so easy to create and consume media and share it with the world; as such, we should be more enlightened about the purpose and intent of the messages being presented to us. Becoming media literate has never been more important as the validity and credibility of news, facts and opinions are more challenging to determine.
Students who are media literate are better equipped to critically analyze the information they receive and make informed decisions about what they believe and how they engage with media.
As teachers, it is crucial to integrate media literacy into all curriculum areas so students understand media reaches and influences us in many ways.
What skills are required to become media literate?
Becoming media literate is a process of critical thinking , healthy scepticism and understanding the factors that drive and influence the media itself. For this to occur, we have broken down these broad skills into individual components students and teachers need to understand at a deeper level.
How to analyse media messages : This involves teaching students the techniques used to inform, entertain and persuade an audience and understand the messages being conveyed to them.
How to evaluate a source: When students can determine the credibility and reliability of media sources, they are going to make far wiser evaluations of the message and purpose of the content they are consuming.
Understanding the impact of the media: What influence does the media have upon individuals, groups, and society? Teaching students why we should embrace freedom of speech and the search for truth above all else is essential. When students understand the chaos of controlled and corrupt media, they will approach it with a healthy level of scepticism and respect.
Understanding how media is produced: By understanding the complexity and simplicity of producing various forms of media and sharing them with an audience, students can better determine if the media message they are consuming has been created by an agenda-driven machine or an expert in the field on a given topic.
Knowing the difference between fact and opinion: It may seem simplistic and obvious, but when students can quickly identify if a statement is an absolute verified fact that has weight and credibility versus an opinion, it completely changes how that message is received. If students cannot separate these two areas, we educators have significantly failed them.
Recognizing media manipulation: As terrible as it may seem, there are tens of thousands of people devoting their lives to producing propaganda, advertising, or disinformation for profit, persuasion and power every single day. Make it clear to all students that not all media should be trusted and that constant disinformation will be presented to them throughout their lives.
Identifying and Understanding Bias: When students understand that all media has a purpose for being created and may frequently contain some degree of bias, they will look beyond simply what they are being told and ask why this message is being shared.
Digital Literacy Skills and Media Creation: Navigating the media requires a basic understanding of technology and digital media. Providing students with the skills to effectively use technology and digital media to access, analyze, and create media messages moves them from consumers to creators with an effective and ethical understanding of the impact that their media messages can have.
WE ARE LIVING IN THE GREATEST "DISINFORMATION ERA" IN HISTORY
Never before has it been so easy for someone, anyone, to create a message and share it with hundreds of millions of people, and even more concerning is that it has never been easier for governments to control that flow of information within their borders so that they control the narrative on every news story, and to the bend and erase history at will. We are seeing this in action today in countries such as North Korea, China and Russia.
Disinformation is the spread of false or misleading information, often intending to control public opinion or promote a specific agenda. This problem has become increasingly prevalent in recent years and has driven a sharp rise in wild conspiracy theories, scams and radicalization. It is essential that students are taught to navigate this complex digital landscape and how to identify credible sources of information.
The information era of the early 2000s has doubled down on its capacity to share and consume information through digital technology and has taken an unfortunate turn in recent years to create an information superhighway leading to a complex system of facts, opinions, bias, hatred and outright lies that are becoming increasingly difficult to navigate especially for those who have grown up knowing nothing else but consuming their news through YouTube, Social media and the weight of opinion from social influencers outranks that of experts and proven research.
How did we get here?
The answer to that question is complex, but three critical turning points have driven us to the point at which we find ourselves.
1: The ease of content creation: This point has been covered well enough, but when anyone with the literacy skills of a child can use tools such as artificial intelligence to write a flawless 2000-word article or create a 10-minute video explaining in the style of a professional news outlet and share it with millions of people via social media via paid promotion for well under $100 this marks a clear turning point in the way we consume and create media.
To create and deliver content at this level of quality and scale only a decade earlier would have cost thousands of dollars and required far more checks and balances.
2: Algorithms determining what we consume: In the same way in which Spotify and Netflix determine what shows and music we should listen to based upon what we like, and thumbs down and so on, social media drives our consumption of news and information in the same way.
The primary intent of social media is to keep users on the platform for as long as possible regardless of what we are doing; watching videos, liking photos or sharing posts, it doesn't matter so long as our eyeballs remain on their platform. This allows social media outlets such as Facebook, TikTok and Instagram to sell advertising and generate billions of dollars of revenue each month.
So just as you might prefer Beiber over Beethoven on your music playlists, computer-driven algorithms will both increase music that has more in common with your tastes and then removes those that do not. Undeniably, these algorithms are both practical and helpful in ensuring your wants and needs are met more often than not.
But wait; what if those algorithms effectively removed some of the most fantastic music we have never heard? Music that might provide us with an insight into new cultural areas put us in a completely different headspace or open our eyes to how other generations of music shaped the music we listen to today. What a shallow pool of musical tastes we would quickly swim in as all of our playlists blend into the same 100 songs we listen to all the time. Sound familiar?
So if we transfer that process of algorithms feeding us our musical tastes into how social media feeds us news and events, it is not hard to see how our biases, likes and dislikes can be quickly targeted and capitalized upon in the same way.
The more significant problem here is that if you are interested in news articles revolving around science and technology, for example, not only will you find your news feed packed with these stories exclusively with news stories of this nature, but other news events will be removed.
3: Welcome to the Algorithmic "Rabbit Hole"
The third and final act explaining how we got here is the most interesting and we can use it as a metaphor found in the story Alice in Wonderland where she enters the rabbit hole and is transported to a surreal state of being that is both disturbing and delightful.
The "YouTube" rabbit hole is a phenomenon that demonstrates this process most effectively; how we start inncoently viewing videos on a specific topic, such as "NBA highlights from the 90s", that within 10 – 12 videos will evolve into a new stream of "recommended content" exposing "NBA Scandals", that then leads to "Celebrity Conspiracy theories" to videos focussed on (Insert topic here) full of foul language, wild opinions, conspiracies and flat out lies.
So what is happening here, and why?
If we remember that the sole focus is to keep you on the platform so that advertising can be sold, the algorithm also knows that you will quickly tire of the same content no matter what it is; and as such, it needs to provide alternate content that is in a similar vein that might also be more contentious and packed full of user feedback and comments that will create a higher level of engagement.
Effectively the algorithm needs to keep upping the "sugar, or dosage", leading creators to create more contentious and hyperbolic even radicalized content as the race for your attention span continues to evolve. All the while, that balanced understanding of any topic is pushed to the side and eventually completely removed in favour of your new and more extreme and niche areas of interest. And this is not a healthy place for anyone to exist, especially those who are blind to the process that led them here.
This leads creators to create more wild and contentious content to draw an audience, and the cycle is repeated.
Conscious, and state controlled disinformation
Up until this point we have been referring to companies using technologies to keep users engaged and persuade them to consume particular streams of information for financial gain but it did not take long for authoritarian countries use this same technology to generate propaganda, erase history and sway public opinion both in their own borders and those of their ideoligical rivals.
The big difference here is we are moving at scale from a backyard operation of disinformation to an environment in which a state sponsored projects where money, time and resources are unlimited and the capacity to create chaos on a global scale greatly increases. Effectively enabling the process weaponising disinformation.
Why bother trying to invade your enemy when you can far more easily create chaos and revolution amongst their own citizens in relative obscurity?
Ironically, it is the countries who value a free and open media who are at greatest risk of falling victim to disinformation attacks as there is little capacity to filter, censor and control the flow of information within social media as opposed to autocratic nations like Russia and China who have removed the techncial pathways and human rights of free press and free speech within their own borders.
A COMPLETE TACHING UNIT ON FAKE NEWS
Digital and social media have completely redefined the media landscape, making it difficult for students to identify FACTS AND OPINIONS covering:
Teach them to FIGHT FAKE NEWS with this COMPLETE 42 PAGE UNIT. No preparation is required,
Explore our Premium Teaching Unit on VISUAL TEXTS
Skip to main content
Keyboard shortcuts for audio player
Like it or not: Kids hear the news. Here's how teachers help them understand it

Sequoia Carrillo
Each morning, Stephanie Nichols gathers her second graders around a table to eat breakfast and start their day.
As the kids unpack their knapsacks and settle into the classroom, Nichols likes to listen more than she speaks. Breakfast table conversation can be about anything – from video games to the New England Patriots.
But in recent weeks the table was buzzing about one thing: the mass shooting in Lewiston that left 18 people dead and 13 wounded . The event resulted in a multi-day search that closed schools and left the community on lockdown.
Nichols teaches at Narragansett Elementary School in Gorham, Maine, about 40 minutes from Lewiston. "Even that far away, you know, we all have connections," she says. "It's Maine. It really is like the biggest small town."
Nichols knew her students needed to talk about it: "I think people sometimes really underestimate kids of this age level," she says. "My kids had all these things they heard on the news."
With tragedies dominating the news cycle for the past few weeks, teachers are looking for ways to help their students make sense of the world around them. Even the youngest children are absorbing headlines and current events. Teachers say they need to give them tools to help them process – and filter — information. One key element of that approach is media literacy.
Even if children aren't seeking out the news, Nichols says, they're still exposed to it. And they have lots of questions. One student in her class asked a big one: Why? Why did the shooter do this?
She says the best course of action is to be honest with her students, telling them: "We know a lot, but we don't always have the answers for everything. And that might be something that we never have an answer for."
Nichols says this isn't the first time she and her students have had tough conversations about the news.
Sometimes, even their distractions – like YouTube videos or gamers on Twitch– can expose them to the headlines. And she wants them to understand that not everything they see on the Internet can be trusted.
"It's important that we know who's putting out things like an advertisement." she says. "Because, you know, we don't necessarily know if that's a fact or opinion."
For older students – middle and high schoolers – the media literacy discussion is more nuanced.
Wesley Hedgepeth, a high school history and government teacher in Richmond, Va., tries to bring the topic into all his classes. He uses MediaWise , an online course run through the Poynter Institute, to give his students a crash course.
He starts with the program's quiz for students , asking things like, "Do you know what a deepfake is? Or have you ever shared something that was false? And how did you know later on?"
The students respond about their own habits and get a video in return. The videos are hosted by noted journalists like Joan Lunden or popular educators like John Green , and focus on different parts of media literacy.
For example, Green does a video on social media and misinformation: "If you're going to live partly inside these feeds, I think it's really important to understand both the kinds of information that are likely to be shared with you and the kinds of information you're incentivized to share."
The unit helps prepare Hedgepeth's high schoolers to approach conflicts like the recent war in Gaza. The high schoolers are taught ways of evaluating news outlets for bias. In one lesson, they're given different texts on the same event and told to identify the discrepancies.
Sometimes, teachers use media literacy as a path into a hard conversation. Hedgepeth is the president of the National Council for the Social Studies , and says that how teachers talk about something like the war in Gaza can depend on what state they teach in.
In at least 17 states , "divisive concepts" legislation now limits what teachers can talk about. Things like critical race theory, LGBTQ rights, and gun violence are often hot button issues.
"Teachers feel concerned about their job," he says. "The fact that it's already, on its surface, divisive, some teachers are hesitant to talk about it."
But Hedgepeth says the social studies classroom is uniquely qualified to have these discussions.
He uses topics already in the material, like the history of the Ottoman and Byzantine empires, for instance, to give context for the region. And uses that to make the jump from history to the present day.
Hedgepeth tries to get many perspectives in his lessons. He says it's not just about one side's history: "There are not only two sides, but multiple sides to this conflict," he says. "I think it's really important to connect it to what we're learning and so they can understand the bigger picture."
And with more sides to the story, come more opportunities for students to reach their own conclusions.
98 Media Analysis Essay Topics & Examples
Welcome to our list of media analysis essay topics! Here, you will find plenty of content analysis topic ideas. Use them to write a critical paper, a literary analysis, or a mass-media related project. As a bonus, we've included media analysis example essays!
🔝 Top 10 Media Analysis Topics for 2023
🏆 best media analysis topic ideas & essay examples, ⭐ interesting topics to write about media analysis, ✅ simple & easy media analysis essay titles, 🔥 content analysis topic ideas, 💯 free media analysis essay topic generator.
Portrayal of Women in Ads
Media Bias in Political Reporting
Representation and Diversity on TV
Social Media's Impact on Self-Esteem
Media Coverage of Humanitarian Crises
How Are News on Climate Change Framed?
Consequences of Fake News and Misinformation
How Gender Roles Are portrayed in Children's Media
Does Violence in Video Games Lead to Aggressive Behavior?
The Relationship of Media and Public Opinion in Elections
Analysis of Gender Issues in the Media The message in the advertisement simply showed that women are able to control men by using their bodies in a certain way.
Content Analysis of Two Different Forms of Media Although the first one uses television and the second uses the Internet and the World-Wide-Web to deliver content to consumers it must be pointed out that these two are rivals and basically has the same […]
Media Analysis: Women and Men in Media Against this background the paper attempts to probe the way in which the press and especially the print journalism help to produce and to reproduce specific ways of knowing the third world.
Fairfax Media Industrial Environmental Analysis When the rights are granted, they come with a cost to the company; there has been challenges of print media from free press media in Australia thus Fairfax faces the challenge to handle the situation.
Media Industry News Analysis: Gasland May Take the Oscar To learn more about the world of media, it is better to focus on the news and the main themes of the articles offered to the reader.
Analysis of Media Strategies This is because it uses a reverse marketing strategy which states that the less the advertisement, the higher the pricing and the harder it becomes to find it, the higher the chances that people will […]
Fairfax Media Limited Situational Analysis While it has generally taken Fairfax a longer time than expected to identify and adapt to the shift brought about by the rise of technology in market- specifically the internet and social media- the company […]
Social Media Data Analysis For the company storage purposes, information in wikis is stored in a chronological order and may be used to build the company's knowledge.
Media Analysis: Jacob's Cross In the Jacob's Cross episode that was watched the following scenes that apply to the social justice theme were observed: This episode begins in the morning by Jacob calling his attorney and some other close […]
"The New Yorker" and "National Geographic" Media Analysis What finds most interesting about Surowiecki's article is that he manages to counter the politics of the USA government, whereas, in Alexander's article, the secret of the buried treasure and the historical events are the […]
Mass Media Law's Analysis Indeed, the existing regulations show that the specified action is defined as flag desecration can be interpreted as an affront of the citizen of the United States, as well as the disdain for the law.
Mass Media Communication: Personal Analysis Finally, when I do the same in the kitchen in the morning, I am occupied with preparing and eating my breakfast; therefore, television serves as a background and I cannot be focused on the information […]
Media Coverage of Issues Analysis The main arguments that the authors suggest are: Inconsistent use of labels for the alternative plans minimized the likelihood that the public would understand the details of any of them; The conflicts frame narrowed public […]
Media and Injustice: Issues Analysis This paper will high light relations among media and the Injustice, discuss media in it's past and current perspective and it's possible role in future challenges by means of special importance on the media management […]
On Stereotyping in the Media Viewers watch shows regularly and do not understand the content that is biased while the media is able to attract the attention of the audience by way of drama, comedy and action.
Analysis Representations of Britishness in Different Media Texts Although it is clear to me that facts of Britishness exist in all three media sources listed above, I understand that it has different sides and is shown as a mixture of cultural peculiarities, breathtaking […]
News and Media Reliability: Social Analysis At the same time, given the apparent trend to use the Internet as the primary source of news, mobile devices still seem to arouse suspicion among the adult and the older adult population. The most […]
Analysis of Media Representation Patterns In fact, studies show that the DNA of any given human being is ninety-nine percent identical in comparison to the rest of the population, regardless of their origin.
Covering a Pandemic: Critical Media Analysis A lot of work over the past decades has been devoted to the study of media analysis, which has led to the formation of a new area of knowledge, concepts, and categories.
Modern Mass Media and Tools for Their Analysis A sender is a person who originates the message, a message is the content that is communicated, a channel is a medium used to transmit it, and a recipient is a person to whom the […]
Acute Otitis Media Analysis The peak of acute ear infections, which precedes otitis media, is prior to the age of 2 years, and during school entry.
Media Analysis: Gideon's Trumpet As it has been mentioned above, the purpose of the movie was to show that even a criminal has the right to have someone to represent him in the courtroom.
The HopeLine: Website and Social Media Analysis The organization's social media and the site contain a body of knowledge that might be also informative or important to revise for the current employees, for instance types and signs of abuse.
Social Media Presence Analysis I think it expresses engagement within my workplace and willingness to learn more to either explore new ideas, be a part of the discussion, and make sure the information I am gathering is accurate and […]
The Media Economics Analysis In addition, the assessment of the economics of media reveals crucial information about the production, distribution, and consumption patterns of the media services and products.
Media Bias Fact Check: Website Analysis For instance, Fact Check relies on the evidence provided by the person or organization making a claim to substantiate the accuracy of the source.
Media Analysis of 13 Reasons Why According to the laws of the genre, the atmosphere is intensified, the pace accelerates, and the turns in the plot become more and more abrupt.
Media Analysis: Ageism in Advertisement In addition to the idea of saving communicated in E-trade's ad, the commercial also seems to convey the hope of work among the old population.
Media Analysis: Abuse Over Vaccine Passports The article uses the direct quotations of the restaurant owners, thus making the most of the story based in the first person.
Media Influences Learning: Analysis The use of media in learning leads to the achievement of positive outcomes if the medium used is interrelated and confounding.
Media Literacy Research: Analysis of the Issue In the process of research, I have significantly expanded my ability to access and analyze media messages as well as to use the power of information to communicate and make a difference in the world.
Analysis of Social Media Tools in Business The last item, the detailed analytics of the content and activity, allows for the development of the more efficient business strategy based on the subscribers' preferences.
Historical Components of Media Analysis In the case of Mumford and McLuhan, Carey observes that the writing and interpretation of media can result in the reconstruction of wider arguments and even the selection of an antagonistic agent.
The Focus on the Importance of Symbols in Media Analysis
Visual Media Analysis for Social Media and Other Online Platforms
Research Methodologies for the Media Analysis
Communications and Media Analysis
Television Media Analysis
Media Analysis: Leadership
Predicting Stock Market Using Social Media Analysis
Media Analysis: Television and New Media
Media Analysis and Feminism
Television Media Analysis: Authors and Producers
How the Media Places Responsibility for the COVID-19 Pandemic: An Australian Media Analysis
Media Analysis: Political and Social Bias in the USA
Collecting Data in Social Media Analysis
The Jurisprudence and Qualitative Media Analysis
Media Analysis: Banning Beauty and the Beast in Malaysia
Media Analysis and Understanding the Meaning of Islam
Symbolic Interactionism and Social Networks: Media Analysis
Television Media Analysis: The Cosby Show
Marketing and Business Communication: Media Analysis
The Difference Between the Quantitative and Qualitative Media Analysis
Structuring and Media Analysis
Media Analysis: Audiences and Consumers
Managing the News and Media Analysis
Comparative and Critical Media Analysis
Media Analysis: Rose Petal Cottage
Video Installation and Media Analysis
Philosophical and Social Media Analysis
Critical and Interdisciplinary Research in Media Analysis
Public Relations and Media Analysis: Semantic and Social Aspects
Functionalist Perspective for Media Analysis
Media Analysis of Traditional Primary Documents
Responsibility for the COVID-19 Pandemic: Media Analysis
Qualitative Research Methods in Media Analysis
A Visual Analytics System for Television Ratings
Food Chain Actors' Perceptions of and Adaptations to Volatile Markets: Results of a Media Analysis
Religion and the Media Analysis
Symbolic Interactionist Perspective for Media Analysis
Employer Relation: Industrial Conflict Media Analysis
Symbolic Interactionist Perspective Media Analysis
Media Analysis: Overview of Media Research Methodologies and Audiences
Patterns of Emotional Expression in Social Media Posts
A Comparative Content Analysis of Television Shows and Gender Representation
Environmental Sustainability Messaging in Advertisements
Patterns of Persuasive Language in Political Debates
News Coverage during COVID-19: Media Framing and Public Perception
The Impact of Celebrity Endorsement on Consumer Behavior
Analysis of Unrealistic Standards in Video Game Characters
How Portrayal of Violence in Movies Leads to Desensitization
Diversity of Characters and Themes in Children's Literature
How Fashion Magazines Affect Beauty Ideals
Effectiveness of Educational Apps for Children
Do Food Advertisements Promote Healthy Nutritional Choices?
Representation of LGBTQ+ Characters in TV Series
Environmental Messaging in Corporate Social Responsibility Reports
Representations and Perspectives on Climate Change
Chicago (A-D)
Chicago (N-B)
IvyPanda. (2023, October 26). 98 Media Analysis Essay Topics & Examples. https://ivypanda.com/essays/topic/media-analysis-essay-topics/
"98 Media Analysis Essay Topics & Examples." IvyPanda , 26 Oct. 2023, ivypanda.com/essays/topic/media-analysis-essay-topics/.
IvyPanda . (2023) '98 Media Analysis Essay Topics & Examples'. 26 October.
IvyPanda . 2023. "98 Media Analysis Essay Topics & Examples." October 26, 2023. https://ivypanda.com/essays/topic/media-analysis-essay-topics/.
1. IvyPanda . "98 Media Analysis Essay Topics & Examples." October 26, 2023. https://ivypanda.com/essays/topic/media-analysis-essay-topics/.
Bibliography
IvyPanda . "98 Media Analysis Essay Topics & Examples." October 26, 2023. https://ivypanda.com/essays/topic/media-analysis-essay-topics/.
Internet Research Ideas
Newspaper Topics
Censorship Essay Ideas
Television Ideas
Media Ethics Titles
Telecommunications Questions
Media Violence Titles
TV Show Titles
New York Times Topics
Radio Paper Topics
Propaganda Topics
Twitter Topics
YouTube Topics
Oprah Winfrey Topics
Mass Communication Essay Topics
Where Should Students Be Allowed to Use Cellphones? Here's What Educators Say
To ban or not to ban? This question has been front and center for many schools recently as they strategize how to address students' ubiquitous use of cellphones.
With nearly 9 in 10 teens 13 and older possessing a smartphone , these devices have become a major source of distraction and disruption in schools, especially when students' online arguments spill over into in-school arguments and physical fights.
And many educators and school support staff feel that students' constant access to social media on their smartphones is harming their mental wellbeing and hurting their ability to learn. Some educators go so far to say that students are addicted to their devices.
Nearly a quarter of teachers, principals, and district leaders think that cellphones should be banned from school grounds, according to a recent nationwide survey conducted in September and October by the EdWeek Research Center.
But, overall, educators are divided on the issue.
"We should be learning to manage cellphones in the classroom. They are here to stay," one educator said in the survey. "BUT they are the biggest distraction."
Said another survey respondent: "We recently banned cellphones. Previously, they were allowed during passing time and at lunch. However, they had taken over instructional time. Students would get out their phones without thinking and teachers would have to spend as much time redirecting as they were teaching. That, or have a power struggle over confiscation."
But schools face headwinds from students and parents—many of whom want to be able to reach their children throughout the day—when they try to restrict students' access to cellphones during the school day.
And as the charts below show, in many cases there's a yawning gap between what students are allowed to do and what educators think would be best for schools.
For example, nearly three-quarters of teachers, principals, and district leaders say that high school students in their schools and districts are allowed to use their phones during lunch, but only half believe that should be permitted.
The survey also found that a significantly larger share of teachers are in favor of banning cellphones on campus than district leaders. Principals were more in line with teachers than district leaders on that decision.
The following charts show where students are allowed to use cellphones on campus, where educators think phones should be permitted, and how teachers, principals, and district leaders differ on the issue of an all-out cellphone ban.
Data analysis for this article was provided by the EdWeek Research Center. Learn more about the center's work.
Sign Up for The Savvy Principal
Edweek top school jobs.
Sign Up & Sign In