October 15, 2023
Academic Advice
Thesis vs. Non-Thesis Master's Programs: Which is Right for You?
UOTP Marketing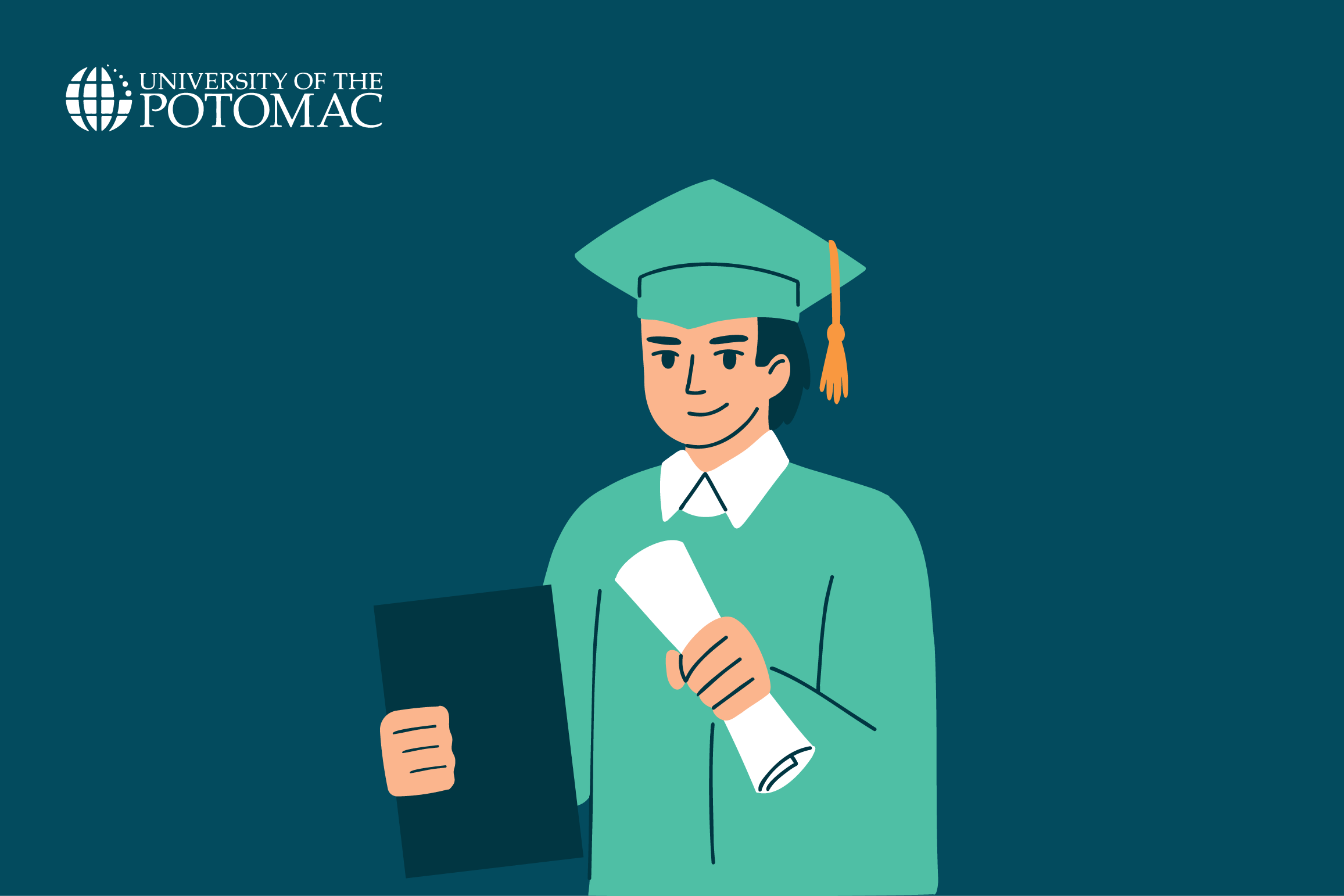 Continuing your educational journey within your chosen field is an experience that fosters personal and professional growth. The next milestone in your academic path often involves pursuing a Master's degree , with options ranging from thesis-based programs to non-thesis alternatives. Deciding between these two paths is significant as it shapes your academic and career paths.
But how can you decide which is right for you before getting decision fatigue?
Let's explore the difference between thesis vs. non-thesis Master's programs, their unique characteristics, and reasons for choosing one or the other.
Do You Have to Write a Thesis for Your Master's Program?
Whether you have to write a thesis for your Master's program depends on the specific requirements of the program you're enrolled in. It's important to note that while not all Master's programs require writing a thesis, a significant number of them do.
What is a Thesis vs. Non-Thesis Master's Program?
A thesis Master's program involves completing a large research project spanning over several semesters. Students are expected to conduct original research on a specific topic under a faculty advisor's guidance, culminating in a thesis likely to be published. Completing and defending the thesis is a crucial part of the degree requirement.
A non-thesis Master's program doesn't involve a specific research focus but rather a more coursework and practical experience, allowing students to gain specific skills and knowledge applicable to their field of study. After completing their program's core course requirements, students can choose any of the electives to meet their degree requirements. Depending on the institution, you may be required to do a Master's Degree Capstone project, including reviewing previous courses, a comprehensive exam, or a summary project.
Why Choose a Thesis Master's Program?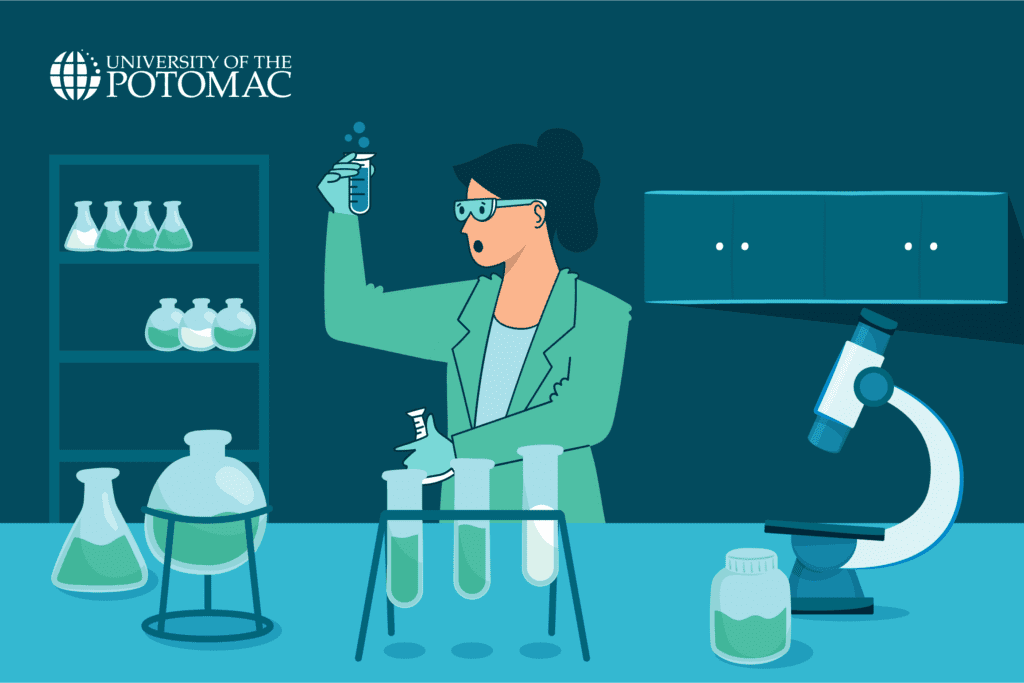 Thesis Master's programs offer several advantages, be that contributing to new findings in your field, close collaboration with professors and researchers, and standing out to potential employers with your abilities to work independently and analyze complex issues. However, the primary advantages are:
Research Experience
Thesis programs allow you to conduct extensive research on a specific topic that piques your interest. This way, you'll gain expertise and a comprehensive understanding of the subject matter.
Academic Growth
Writing a thesis helps sharpen your critical thinking, analytical, and writing skills. It also challenges you to think independently, analyze a large amount of data, and draw meaningful conclusions. Furthermore, it prepares you for doctoral studies, familiarizing you with the rigor of independent research and equips you with the necessary skills to succeed.
Why Choose a Non-Thesis Master's Program?
Non-thesis master's programs also come with numerous advantages for students, including flexibility in scheduling, a range of career opportunities, shorter competition time, etc. Here are the main advantages:
Non-thesis programs prioritize coursework, fostering the development of practical skills and their real-world application. This approach enables you to actively engage in hands-on learning experiences highly sought after in today's job market. Critical thinking, communication, problem-solving, and leadership abilities are some of those skills.
Suitability for Professionals
Another advantage to pursuing a non-thesis Master's program is that it doesn't take as much time as the thesis Master's programs. That way you can enter the workforce faster. It's also well-suited for professionals already established in their field who are seeking to further their education and advance in their careers.
The Academic and Career Outcomes of Thesis vs. Non-Thesis Master's Programs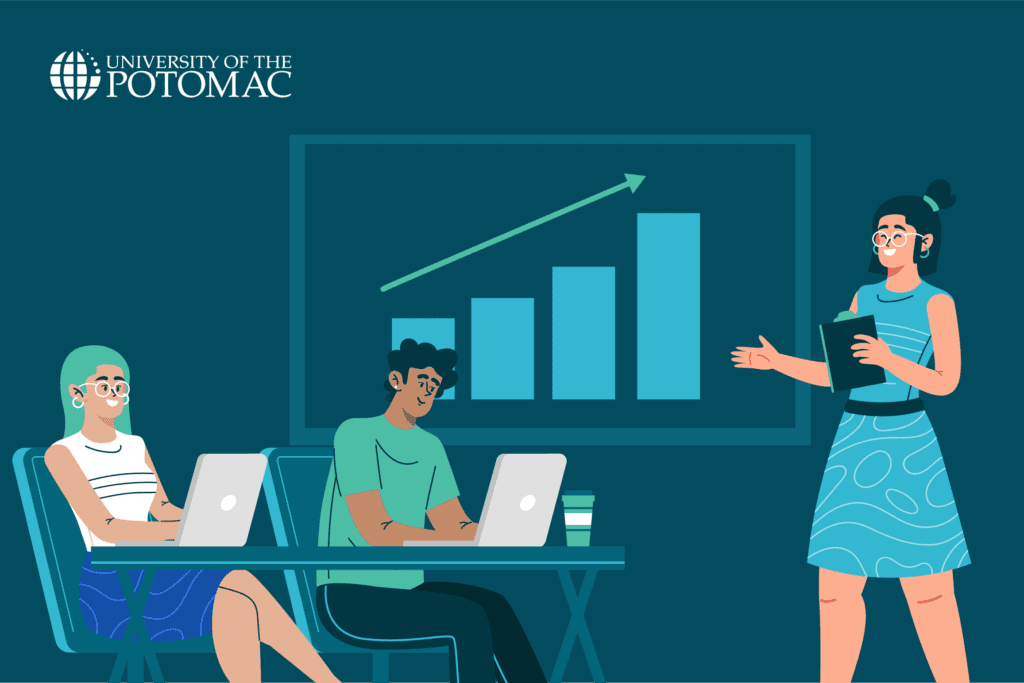 The academic outcomes for the thesis Master's program graduates involve preparation for Ph.D. programs, opening doors to advanced research and specialized roles in research institutions. This provides solid research skills and helps them publish their work. Common career paths for graduates include research positions in academia, government, or private sectors. Some also pursue teaching careers in colleges and universities. Degree programs that usually require a thesis include sciences, social sciences, engineering, and humanities (history, philosophy, and language studies).
Non-thesis Master's program graduates typically achieve academic outcomes focused on mastering practical, directly applicable skills within their field. While these programs are more career-oriented, graduates can still pursue a Ph.D. They can benefit from diverse career options in different settings and find employment in managerial, administrative, or specialized roles in their field. Degree programs that don't usually require a thesis are business, education, healthcare administration, IT management, etc.
Thesis vs. Non-Thesis Master's Programs, That is the Question 
With their abundance of advantages, choosing between the two can be pretty tricky. So, let's compare thesis vs. non-thesis Master's programs and help you make an informed decision.
Personal and Career Goals
A thesis Master's program is ideal if you're interested in furthering in academia and want to pursue a Ph.D ., as these programs can provide the necessary tools to enhance your credentials for research-based careers. Meanwhile, a non-thesis Master's program will suit you better if you're seeking to gain practical skills to integrate into the industry immediately, as they can include practical projects or internships according to industry demands.
Interested in pursuing a degree?
Fill out the form and get all admission information you need regarding your chosen program.
This will only take a moment.
Message Received!
Thank you for reaching out to us. we will review your message and get right back to you within 24 hours. if there is an urgent matter and you need to speak to someone immediately you can call at the following phone number:.
By clicking the Send me more information button above, I represent that I am 18+ years of age, that I have read and agreed to the Terms & Conditions and Privacy Policy , and agree to receive email marketing and phone calls from UOTP. I understand that my consent is not required to apply for online degree enrollment. To speak with a representative without providing consent, please call +1 (202) 274-2300
Time and Financial Considerations
Thesis Master's programs can extend the duration of your studies, as researching, writing, and defending the thesis can take several semesters to complete and can cause financial strain due to additional costs like lab fees and materials. In contrast, non-thesis ones can help you enter the job market promptly as they are shorter, allowing you to save time and money.
Field of Study and Program Requirements
When deciding between a thesis and a non-thesis Master's program, a crucial element to take into account is the field of study and the program's specific requirements. A thesis Master's program is better suited for those pursuing research-oriented fields, while a non-thesis program is a more fitting choice for individuals with a strong focus on their career. Furthermore, program requirements for thesis programs require substantial research to culminate in a thesis, whereas non-thesis ones require capstone projects, internships, or comprehensive exams.
Switching from a Non-Thesis to a Thesis Master's Program, or Vice Versa
Switching from a non-thesis to a thesis Master's program, or vice versa, is possible in many institutions, although the process and requirements may vary. Switching from a non-thesis to a thesis program generally requires getting approval from the academic advisor or department, completing additional research methodology classes, finding a thesis advisor, and applying to the thesis program.
Switching from a thesis to a non-thesis Master's program requires having at least a 3.0 GPA, getting approval from the academic advisor, transferring credits of research methodology classes, and formally applying to the thesis program.
Choosing between a thesis and a non-thesis Master's program ultimately depends on your career goals, research interests, and personal preferences. Thesis programs provide a robust foundation for research-oriented careers and advanced studies, while non-thesis programs offer practical skills tailored for immediate industry integration. Regardless of your choice, both paths offer unique advantages, ensuring you gain the knowledge and skills needed to thrive in your chosen field.
Frequently Asked Questions (FAQs):
What is the difference between a thesis vs. non-thesis master's program.
The key difference between a thesis and a non-thesis Master's program is that thesis Master's programs require original research and completion of a thesis, whereas non-thesis ones focus on coursework and practical experiences.
Do I have to write a thesis for a Master's program?
If you're pursuing a research-oriented Master's degree in sciences, engineering, social sciences, humanities, etc., you'll probably have to write a thesis. Whereas, if you're pursuing a Master's degree in education, business healthcare administration, or IT management, you're more likely not to have to complete a thesis.
Is a thesis required for all Master's degree programs?
Although a thesis isn't required for all master's degree programs, many programs require one.
What should I consider when deciding between a thesis and non-thesis program?
There are several factors to consider when choosing between a thesis and a non-thesis Master's program, including your career goals, interest in research, duration of studies, personal strengths and preferences, cost, and program requirements.
Are there any financial and duration differences between thesis and non-thesis Master's programs?
There can be financial and duration differences between thesis and non-thesis Master's programs. Thesis programs can be more expensive as you'll have to spend additional resources on materials, lab fees, and data collection. In contrast, the main cost for non-thesis programs is tuition fees, which can be slightly lower. Furthermore, thesis programs require additional time to conduct research, write, and defend the thesis. In contrast, non-thesis programs allow students to earn the degree in a shorter period.
Why should I choose a thesis Master's program?
You should choose a thesis Master's program if you're interested in a research-heavy discipline and want to showcase your knowledge and expertise in an evidence-based, thorough thesis.
Why should I choose a non-thesis Master's program?
You should choose a non-thesis Master's program if you want to enter the workforce earlier, don't want to spend several semesters collecting data, and want to focus more on application than research.
Can non-thesis Master's graduates still pursue doctoral studies later?
Yes, non-thesis Master's graduates can still get accepted into a doctoral program. However, thesis Master's graduates can go through the process more efficiently, as admissions panels want to gain insight into your academic interests and ability to engage in nuanced thought.
Share it with your friends!
Explore more.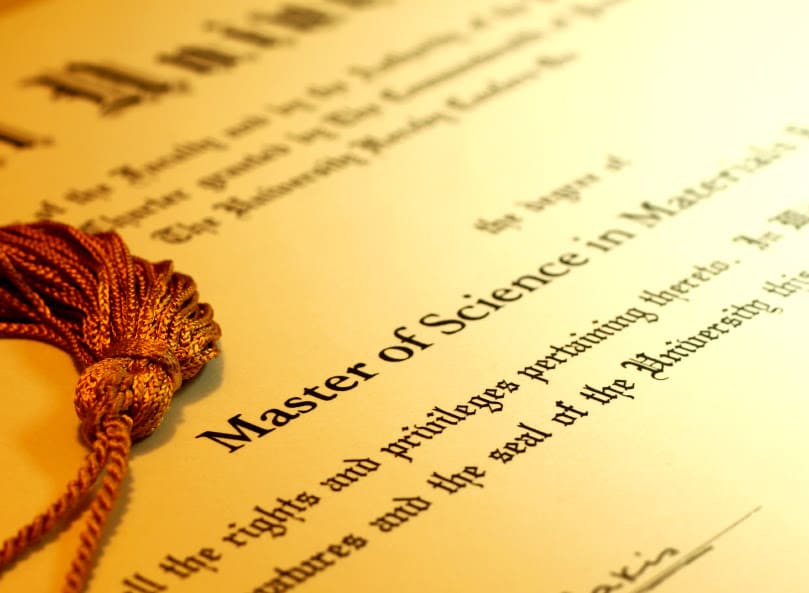 Top 6 Benefits of Earning a Master's Degree [2023]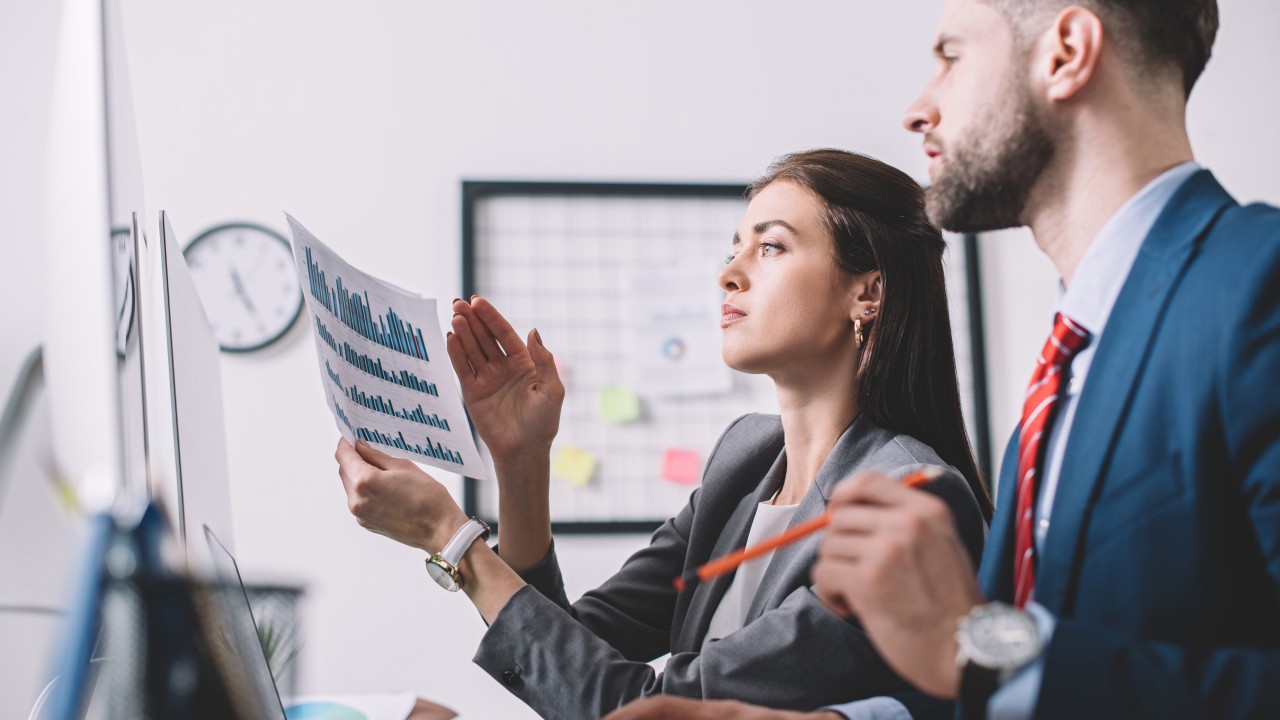 Business Analyst vs. Data Analyst: What Are the Differences?
Recent resources.
Full-time vs. Part-time Student: Making the Right College Schedule Choice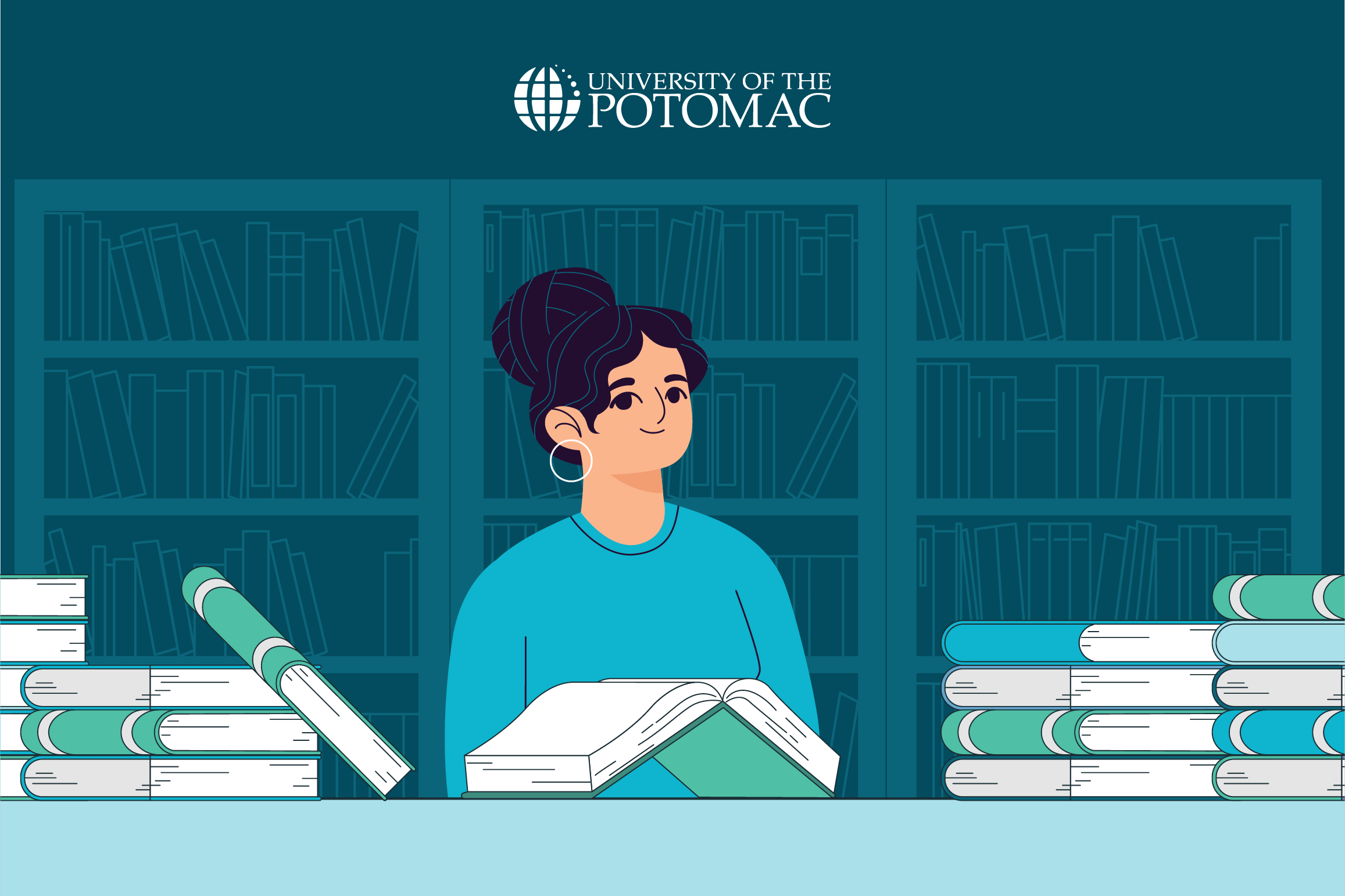 Understanding College Workload: How Many Classes Do You Take Each Semester?
INTERESTED IN LEARNING MORE?
Chat with an Admissions Officer Now!

Associates Degree
Bachelors Degrees
Masters Degrees
Doctoral Degrees
Faculty & Staff
Accreditation
Student Experience
QUICK LINKS
Admission Requirements
Military Students
Financial Aid
Request More Information
Communications
Computer Science
Criminal Justice
Environmental Management
Forensic Psychology
Healthcare Admin
Human Resources
Project Management
Social work
Special Education
Sports Management
Supply Chain Management
Adult Education
Business Intelligence
Early Childhood Education
Educational Technology
Homeland Security
Information Systems Security
Information Technology
International Business
Management Information Systems
Nonprofit Management
School Counseling
Academic Publishing Guide
Building a Graduate School Resume or CV
Choosing Between a Thesis or Non-thesis Master's Degree
Expert Guide to Studying Abroad
FAQ: Online Master's Degrees
Grad School Guide Book
Graduate School for Students with Disabilities
Green Graduate Degrees
How to Be a Successful Grad Student
How to Choose the Right Graduate Program
How to Get a Master's Degree in an Unrelated Field
How to Transfer College Credits in Grad School
How to Write a Winning Personal Statement
Inside Graduate Admissions
Ivy League Grad Schools
Master's Degrees for Veterans
Master's Degree for Women
Mental Health in Grad School
Progressive LGBTQ Graduate Degrees
Should You Apply for a Graduate School Assistantship?
Surviving Grad School with a Family
Taking a Gap Year Before Grad School
Women in STEM Graduate Resources
Writing a Successful Statement of Purpose
Alternative Ways to Pay for School
The Best Part-Time Jobs During Grad School
Company Funded Graduate School
FAFSA For Grad Students
Financial Aid Resources
Graduate Student Loans
Paying for Your Master's Degree
Paying Off Student Loans
Paying for Your PhD
Fellowship Opportunities
LGBTQ Scholarships
MBA Scholarships
Scholarship Resources
Scholarships for Veterans
Scholarships for Women
Crushing the GRE Guidebook
GMAT Guidebook
Guide to the LSAT
MCAT Prep for Medical School
Study Guide: Exam Resources
TOEFL Prep for Non-Native English Speakers
      Resources       Choosing Between a Thesis or Non-thesis Master's Degree
As of 2015, approximately 25.4 million Americans held advanced degrees , with more citizens joining these ranks each year. As studies continue to show the career advancement and salary benefits of completing a master's degree, more and more students elect to pursue advanced educations. When considering their options, many question whether to enroll in a master's requiring a thesis or not. The following guide examines some of the reasons degree seekers may want to write a thesis while also highlighting why they might not. Students on the fence about this important decision can find expert advice, actionable tips, and relevant guidance to help them make an informed choice in the guide that follows.
Understanding the Master's Thesis
What is the difference between a thesis & non-thesis master's program, the decision not to do a thesis.
As students research various master's programs in their chosen discipline, it's common to find that many degrees require a thesis – especially if they want to enter a research-heavy field. While this word gets thrown around a lot in academia, some learners may want more information regarding what it entails in order to make an informed decision.
What is a Master's Thesis?
The master's thesis is an original piece of scholarship allowing the student to dig into a topic and produce an expanded document that demonstrates how their knowledge has grown throughout the degree program. These documents require significant independent research of primary and secondary sources and, depending on the subject, may require interviews and/or surveys to support the overarching argument.
Individual schools and departments dictate the length of these documents, but they typically range between 60 and 100 pages – or approximately 20,000 to 40,000 words. While tackling a document of such heft may seem overwhelming at first, learners need not fret. Each master's candidate receives a faculty advisor early in their tenure to provide support, feedback, and guidance throughout the process. Because the final thesis is expected to be of a publishable quality, learners seeking the highest marks typically send their supervisor excerpts of the document as they write to ensure they are on the right track.
When picking a thesis topic, no magical formula exists. Students should consider their interests and read extensively on that topic to get a better sense of existing scholarship. They should also speak to other academics working in that sphere to familiarize themselves with ongoing projects. Only after they feel reasonably well-read should they begin looking for uncovered angles or interesting ways of using emerging methodologies to bring new light to the topic.
When considering formatting, degree seekers should check with their specific schools and departments, as they may have unique requirements. To get a general understanding of what to expect, learners can review Simon Fraser University's guidelines on thesis formatting. After completing the thesis, some programs require an oral defense before a committee while others read the document and provide a grade. Check with your prospective schools to get a better sense of procedure.
Format & Components of a Master's Thesis
While this guide attempts to provide helpful and actionable information about the process of deciding whether to follow a thesis or non-thesis track in a master's program, readers should remember that specific components and requirements of a thesis vary according to discipline, university, and department. That being said, some commonalities exist across all these – especially when it comes to what students must include in their final drafts.
As the first section a reader encounters after moving through the table of contents and other anterior text, the introductory allows the writer to firmly establish what they want to accomplish. Sometimes also called the "research question" section, the introductory must clearly state the goals of the paper and the overarching hypothesis guiding the argument. This should be written in a professional yet accessible tone that allows individuals without specializations in the field to understand the text.
This section allows learners to demonstrate their deep knowledge of the field by providing context to existing texts within their chosen discipline Learners review the main bodies of work, highlighting any issues they find within each. Constructive criticism often centers around shortcomings, blind spots, or outdated hypotheses.
Students use this section to explain how they went about their work. While scientists may point to a specific method used to reach conclusions, historians may reference the use of an emerging framework for understanding history to bring new light to a topic. The point of this section is to demonstrate the thought processes that led to your findings.
This section allows for learners to show what they learned during the research process in a non-biased way. Students should simply state what information they gathered by utilizing a specific framework or methodology and arrange those findings, without interpretation, in an easy-to-read fashion.
After providing readers with all the necessary information, the discussion section exists for candidates to interpret the raw data and demonstrate how their research led to a new understanding or contributed a unique perspective to the field. This section should directly connect to the introduction by reinforcing the hypothesis and showing how you answered the questions posed.
Even though the previous sections give prospective degree seekers a better sense of what to expect if they decide to write a thesis during their master's program, they don't necessarily help learners decide whether to pursue a thesis or non-thesis track. The following section highlights some of the reasons students frequently choose to complete a thesis or bypass the process altogether by providing a pros and cons list.
Why a Thesis Program
Especially when entering a research-heavy discipline, completing a thesis shows prospective schools and employers that you possess the skills needed for researching and writing long-form reports.
Students hoping to pursue a Ph.D. stand in better stead with admissions panels if they wrote a thesis during a master's program.
Individuals hoping to enter a field that values syntax and grammar often better their writing skills by completing a thesis.
Students who write a thesis can submit the final product to various academic journals, increasing their chances of getting published.
Theses expand students' understanding of what they're capable of, deepen their ability to carry out an argument, and develop their skills in making connections between ideas.
Why a Non-thesis Program
Because they don't require a significant written product, non-thesis master's tend to take less time to complete.
Often mirrors a bachelor's program in terms of structure, allowing learners to complete classes and take exams without a great deal of research or writing.
Students who excel in project-based assignments can continue building skills in this arena rather than focusing on skills they don't plan to use (e.g. research)
Provides learners the opportunity to work more closely and more frequently with faculty on real-world projects since they don't spend hundreds of hours researching/writing.
Allows learners to take more classes and gain hands-on skills to fill the time they would have spent researching and writing a thesis.
How to Choose a Master's Program: FAQs
Within some academic disciplines and professional fields, research and writing plays a key role in work done on a daily basis. Because of this, master's programs in these fields require learners to complete theses to compete against peers and be seen as competent in their work. Other disciplines, conversely, rely on other tools to accomplish work and progress ideas – making theses less important.
Yes. Master's programs focused more on application than research typically don't require a thesis – although they may still give students the option. Examples of common non-thesis master's programs include nursing, business, and education.
Even though non-thesis students won't be writing a 100-page paper, that doesn't mean they avoid completing a significant project. In place of a thesis, most applied master's programs require students to take part in at least one internship or complete a culminating project. These projects typically ask learners to take what they learned throughout coursework and create an expansive final project – examples include case studies, creative works, or portfolios.
While students who followed a non-thesis path routinely receive acceptance to Ph.D. programs, those with theses often find the process easier. Even if a learner pursues a Ph.D. in a discipline that isn't research-heavy, admissions panels still want to get a sense of your academic interests and ability to engage in independent, nuanced thought. Students with theses can provide solid proof of these skills, while those without may struggle to demonstrate preparedness as thoroughly.
The answer to this question depends on many factors, but typically it is okay not to do a thesis if you plan to enter a field that doesn't depend heavily on research or writing, or if you don't plan to complete a Ph.D.
Students wanting to work in academic, research, or writing should always opt for the thesis track. They should also follow this path if they have any doctoral degree aspirations.
Ultimately, the decision of whether or not to complete a thesis rests with the individual student. Figuring out how to proceed on this front requires lots of careful consideration, and learners should ensure they consider various aspects before coming to a final decision. The following section helps students consider how they should and should not come to a conclusion.
Dos and Don'ts of Choosing a Thesis or Non-thesis Program
Consider the longevity of your decision: will you feel the same in 5-10 years or are you making a decision based on current desires?
Talk to others who with experience in this area. Ask them questions about their decision-making process and if they regret their choice.
Research potential thesis topics before starting a program. Going in with a game plan can help you feel more confident and settled about the process than if you're scrambling for a topic while in school.
Reach out to prospective schools to speak with faculty and/or current students following both tracks. This will provide knowledge specific to the school while also expanding your network if you choose to attend there.
Research Ph.D. entrance requirements to ascertain if the majority expect learners to possess a thesis when applying. This will give you a sense of whether you may experience issues later on if you do not complete one.
Decide not to complete a thesis simply because you have never taken on such a task and feel overwhelmed or fearful that you will fail.
Complete a thesis simply because you think it will look good on your resume. Theses require intense devotion over an extended amount of time; learners who complete them without conviction often find the process miserable.
Forget to research alternatives to writing a thesis. Just because you don't complete a research paper doesn't mean a non-thesis track lacks rigor or challenging coursework.
Forget to read examples of theses by previous students. If you feel overwhelmed by the task, reading work other people have done can often make the task at hand feel less scary.
Let yourself off easy by taking the non-thesis path. If you find you have extra time in the program, talk to your advisor about taking more classes, develop meaningful projects for yourself, or see about presenting at an academic conference.
From the Expert

Sudiksha Joshi, Ph.D. is a learning advocate. Her mission is to empower our youth to think bigger, bolder thoughts and forge a career path that will change the world. She taps into her natural curiosity and ability to identify strengths to help students and those in transition find their path from feeling lost in the traditional ways of achieving success to charting their own path. Her work has been featured in Forbes, Huffington Post, Thrive Global, Medium and LinkedIn.
Why might a student decide to follow a thesis track? Why might they follow a non-thesis track?
A student might decide to take a thesis track if she/he wants to pursue a Ph.D. Also, if the students want to focus on careers where research and writing have a strong focus, the students opt for the thesis option. Research assistantships at the graduate level are also more often available to students who opt for the thesis option.
A student who might feel that writing is not one of their strengths might choose to go the non-thesis track. Likewise, a student who has other work commitments may find a non-thesis option more convenient.
Do you have any tips for deciding on a program?
I chose a thesis option because being able to conduct independent research was a big reason to go to graduate school. Also, showing the ability that I could do research was what afforded me research assistantships which meant that my tuition was paid for and I got a stipend that paid for expenses while I was in graduate school. This also allowed me the opportunity to work closely with the faculty mentor that provided me with the support and the accountability I wanted.
I would not recommend taking a non-thesis option if all the degree requires is for you to take courses. You have little to show in terms of your learning other than your grades unless you are already working on something on the side that does that for you and all you need is a certificate.
Opt for a non-thesis option if you can still work closely with a professor or on a project and if you'd rather be involved in multiple projects rather than focus on a single project. If you already have a good (informed) reason for choosing one over the other, go for it.
What's the most important thing to consider when choosing a program?
The most important thing to consider when choosing a program is getting excited about the projects that at least one of the faculty members are involved in. Do some research and see why you are excited about a particular work that at least one of the faculty members have been involved in.
Who should students talk to when considering options?
Students should talk to other students and also reach out directly to the graduate coordinator and even individual faculty members. This means that students should have done prior homework and have some good questions ready. Asking good questions will get you at least halfway through to make the right decision.
Write my thesis
Thesis writers
Buy thesis papers
Bachelor thesis
Master's thesis
Thesis editing services
Thesis proofreading services
Buy a thesis online
Write my dissertation
Dissertation proposal help
Pay for dissertation
Custom dissertation
Dissertation help online
Buy dissertation online
Cheap dissertation
Dissertation editing services
Write my research paper
Buy research paper online
Pay for research paper
Research paper help
Order research paper
Custom research paper
Cheap research paper
Research papers for sale
Thesis subjects
How It Works
What Is The Difference Between A Thesis Or Non-Thesis Master's Degree?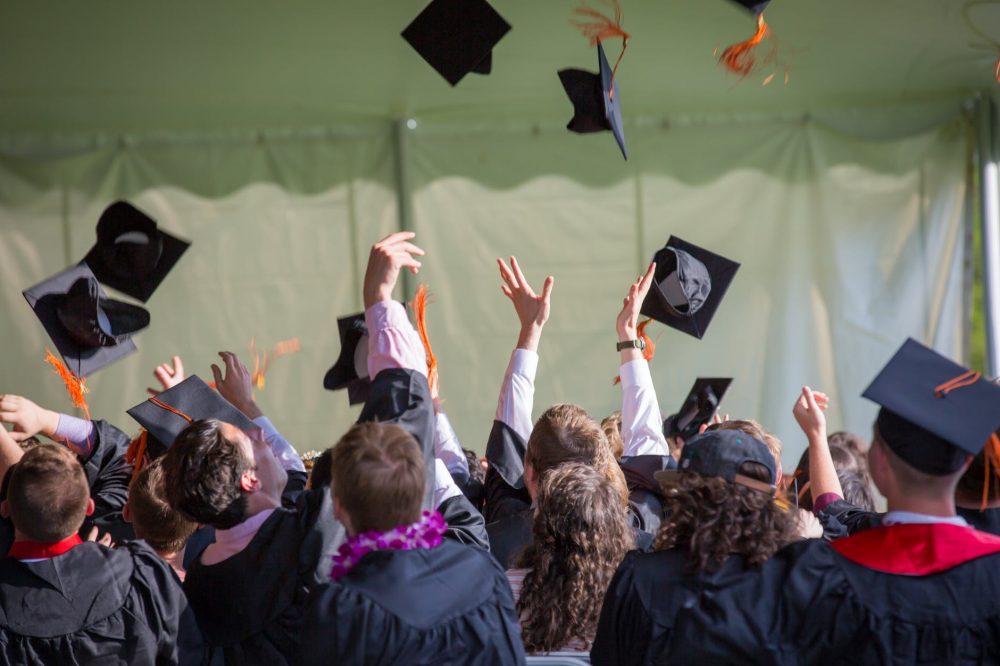 If you're looking forward to enrolling in a master's degree program, it helps to comprehend what a master's thesis entails clearly. Some learners still can't explain the primary difference between a non-thesis master's degree and a thesis master's degree. In this article, we help you understand the difference as we highlight other vital facts about the topic. So, let's do this!
What Is a Master's Thesis?
What is the length of a master's thesis, structure and details in master's thesis, why you should choose a master's thesis program.
The Difference between Thesis and Non-Thesis Program
What Are the Pros and Cons of a Non-Thesis Master's Program?
Thesis or non-thesis master's degree faqs, make a decision today.
A master's thesis is a lengthy and comprehensive scholarly paper that lets you dig deeper into your field of expertise and manifest your growth as a learner. Suppose you undertake a research-oriented degree; you will need to give your graduate school a thesis. That is the best way to portray your practical skills ahead of culmination.
For instance, if you are a psychology major, you might be asked to write a thesis showing the relationship between color and mood. Based on your program, your skills and ability will be weighed differently. It all depends on what the graduate school wants its students to have. The good thing is with the perfect thesis statement; you will have a chance to prove your statement or idea on paper, develop your argument, and come up with a masterpiece.
Your master thesis will be between 40 and 300 pages long, which doesn't include the bibliography. Many factors can affect the actual length of your thesis for your master's. For instance, your dissertation topic for masters and method of analysis will be used to determine the appropriate pages to write.
The examiner will ensure that students receive clear instructions on how to handle the thesis. Note that most of the time, you will have a period of two semesters to complete your thesis. Well, that's enough time to meet all requirements.
Provided you are interested in writing a master's thesis, it is advisable to develop the right topic early in your academic program. That way, you will have ample time to come up with great research questions so that you submit a top-quality project.
Would you like to know the structure and details of a master's thesis? The structure is the basis of writing a master thesis that wins you not just a master's degree but also scholarly recognition. Here's the information on a relevant structure you need to follow:
The Summary: In this section, you must indicate your introduction alongside the research questions. Aside from the method of data collection and analysis, you also need to include the master's degree paper finding and conclusion.
Introduction: In the introduction, you need to clarify the context of your research question. Don't forget to mention the existing knowledge and previous research as well as your thesis question.
Theory: Your theory lets you mention what other individuals have to say about the same subject matter. This comes in handy when you are dealing with empirical research.
Method: In the method chapter, it is crucial to portray where your research, as well as the method, positions itself in the field of science. Don't make your method chapter too long and descriptive.
Presentation of Data and Findings : Here is where you must indicate your findings from the data you had analyzed. You must show your examiners that you have a deep understanding of the requirements, such as the research question.
Discussion: Discuss your findings in plain language. You might want to relate your findings to the previous research to showcase your relevance throughout the project.
Summary and Implications : Now that you are ending the thesis for your masters, make sure you summarize your main points. Make it brief and clear. If you forgot to clarify something in your master's degree paper, here is the right place to do that.
There are many reasons students need to write a master's degree thesis. If you want to have the best learning experience and show that you are a smart graduate, then writing a dissertation for a master's thesis is something you should embrace. More so, if you choose to write a thesis for masters:
You will have the rare chance of delving deeper into the field of research, becoming a student with an in-depth understanding of their course and career as a whole.
You will notice that most companies prefer students with thesis papers on their portfolios, and you can simply be one of them if you choose a thesis master.
It is the best way to indicate that you have gained adequate writing skills and possess an inborn willingness to learn.
Defending your thesis program shows that you have competitive critical thinking skills as well as public speaking skills.
The Difference Between Thesis and Non-Thesis Program
What's the difference between thesis and non-thesis masters? Well, if you opt for a non-thesis program, you won't have to write a lengthy, compressive research paper to attain the graduation requirements. Note that whether you choose a thesis or non-thesis master's, at the end of your program, you will need to submit your final paper to show your critical thinking skills.
Also, if you go for a non-thesis program, your final project can either be a field experience or a capstone project. Those are the main differences you need to know about a master's degree thesis and non-thesis program.
A thesis is a primary requirement in most fields of research. However, not all master's programs will require you to complete a thesis. To be precise, some institutions or fields will let you choose between a thesis and a non-thesis master's program. The same applies to a PhD; you can opt for PhD without a thesis (non-thesis PhD).
The pros of a non-thesis master's program are not that strong. But they are still worth mentioning. The main advantage of a master's degree without a thesis is that you:
You will have a smooth learning experience
You won't have to spend time thinking about research skills.
You are free from conducting detailed research analysis and writing a lengthy project.
On the flip side:
A non-thesis master's degree might not show you as a competent student.
Your employers might not be able to know whether you have the required communication and critical thinking skills.
Since you won't have the chance to post your thesis on a scholarly website, your credibility would be hard to determine.
Does Every Master's Degree Require a Thesis?
The shortest answer is a resounding no. Not all master's degrees require a thesis. However, the institution will allow you to choose whether you would like your program to be a thesis or a non-thesis one. As we already mentioned, there are lots of benefits you can enjoy when you go for the thesis master's program.
Aside from showing that you've got incredible analysis skills, writing a thesis shows that you are serious about your field of expertise. But if you don't want to write a lengthy paper, then you have the freedom to avoid choosing a thesis master's program. A master without a thesis is still worth it.
Do We Have Any Tips For Choosing A Program?
Yes! There are essential tips that can help you choose the best program. Here are some of them for your reference:
You should know where your passion lies: It is advisable not to pick a program because it is marketable. If you don't like it, you won't excel in it. If you have a strong passion for something, even if it is not quite interesting, you can thrive and earn good money from it.
Know your abilities : Some programs are so tough that only the most resilient students can complete them. If you are not willing to go beyond the limits trying to break the ice, you should not go for that program.
Know the duration of the program : Some programs only need two years to complete, while some will run for up to six years. Think about the time you have left to complete a course and make up your mind based on that.
How Long Does it Take to Write a Master's Thesis?
There's no specific time you need to complete your master's thesis. It is all about your program and the type of school committee you are dealing with. We have already seen that in most cases, you will need to complete your master's degree thesis in two semesters.
Some institutions might give you a shorter period or a more extended period. If you feel that you have a short deadline, it is better to begin your master's degree dissertation as soon as possible. Even if you have six months or one year to write your thesis, you need to start early enough. Remember, the time might seem lengthy, but the thesis might be a lengthy and comprehensive one as well.
Now that you know the difference between a thesis and a non-thesis master's degree, you can go ahead and make your decision today. But if you want to have the best learning experience and a rewarding outcome, you can order the professional thesis master's help and receive the most helpful assistance for your dissertation.
Leave a Reply Cancel reply
Get our weekly advice
Keep up-to-date with the latest advice from Abound Grad School.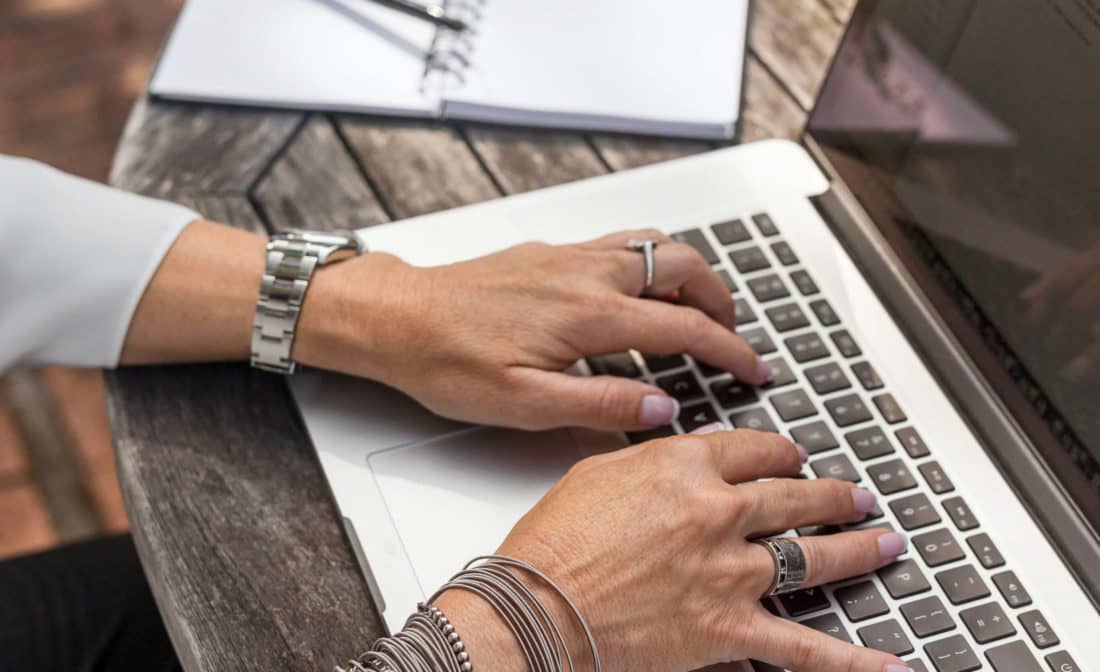 What to Think About When Choosing Between a Thesis & Non-Thesis Master's Degree
When choosing a graduate program, you'll find that you may have to decide between pursuing either a thesis or non-thesis master's degree. Although employers do not consider which you choose during the hiring process, your decision can significantly impact the skills you acquire in your academic career. 
What Is the difference?
A non-thesis master's degree focuses on coursework . Students are immersed into projects and learning environments that help strengthen their knowledge in their field. Similar to undergraduate programs, a non-thesis program is structured around assignments, group and individual projects, and exams. Research may be included somewhere in the program, but it is primarily focused on helping students achieve skills that will help them become more successful in their careers. This degree path typically has more courses than a non-thesis degree but can be completed in a shorter amount of time.
A thesis master's degree is more research intensive. Students who aim to work on a thesis can expect to do more reading and writing as they specialize their knowledge. The coursework is generally centered around preparation for a final thesis, building their skills in research, data collection, analysis, and writing. Professors act more as guides and advisors who help students clarify their goals and aid in their research projects and thesis development. Master's theses are a great primer for anyone looking to pursue a Ph.D., as research skills will be crucial in the development of a dissertation.
Which One Should You Choose?
Ultimately, there is no right or wrong degree path. Both degrees offer a quality education that can help you excel. One thing to consider when deliberating is why you're pursuing your graduate degree. If you're going back to college to help you change fields or get to that next level of your career, a non-thesis master's degree can help you get there. If you want to dive into a career in research and development or pursue a Ph.D., a thesis master's degree may be more worthwhile.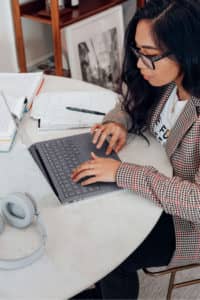 Another thing to consider is your learning style. What methods of learning do you enjoy more? If you thrive in group projects and assignments, a non-thesis degree may be more efficient in helping you retain information. For those of you independent thinkers who love to dive deeply into subjects, you might relish in the idea of the research needed in the production of a thesis. Think about what type of academic environment will motivate you to earn your degree. 
Here are 7 questions that you can ask yourself to help you decide:
What are my career goals?
Where do I see myself in 5 to 10 years?
What motivated me to pursue a master's degree in the first place?
What are my plans after graduation?
Do I want to learn in a classroom setting, or do I want to be more independent?
Am I interested in learning about research?
How much writing do I want in my program?
If you have any questions or want to learn more about what each program has to offer, reach out to your school's faculty and admissions officers. After all, the most important thing about a program isn't the name of the degree, but what you gain from it.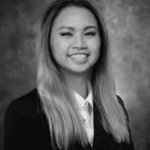 How to Choose a Grad Program as an International Student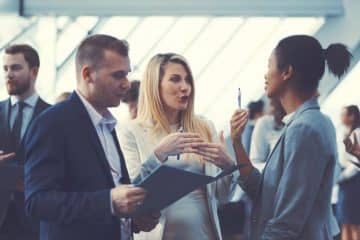 How to Network in Graduate School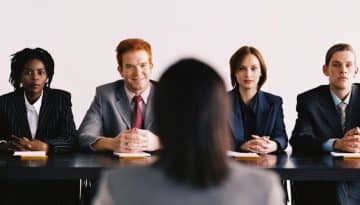 How to Ace Your Graduate School Interview
Illinois Tech offers more than 200 graduate degree programs that require either a thesis or a non-thesis track. Both options have benefits.
Admission and Aid
Graduate Admission
What Is the Difference Between a Thesis and a Non-Thesis Graduate Degree?
Thesis programs involve more research than non-thesis programs. It is important to keep in mind that nearly all master's degrees require some form of research as part of their course of study. 
Thesis degree programs typically take longer to complete than non-thesis programs, as students are required to dedicate multiple semesters to focus on research and data collection. Upon completion of their research, each student is required to write a large-formatted paper sharing their methods, data, and discovery to be published. Students who desire to have a career in research typically take the thesis route in preparation for Ph.D. study.
Non-thesis  programs traditionally require each student to submit a large project, also known as a capstone, upon completion of the program. Students in non-thesis degree programs may be required to write papers explaining their projects; however, there are no expectations that these papers will be published. The non-thesis option is best for working professionals who do not have the time and resources to conduct multi-semester research. 
Learn more...
J. Crayton Pruitt Family Department of Biomedical Engineering
Learning Assistant Program
Program Objectives
Herbert Wertheim College of Engineering
Masters degrees have the option of thesis or non-thesis. What is the difference between these two options and how to I apply to either one?
October 18, 2018 in
All Master's students can elect to pursue a Thesis or Non-thesis option. For admission, all Master's students are defaulted into the non-thesis option of the degree. Students can easily switch to the Thesis option during their study, by electing a Supervisory Chair and filling out the Change of Degree Form . The primary difference between the two programs is the amount of credit that is expended towards independent research and the Final Exam required.
For the non-thesis, a student must select a Supervisory Chair and complete a Capstone Project. This requires enrollment in in 1 credit of BME6907 (BME Project) in their graduating semester. This project can range from independent academic research to a report. See our current BME Graduate Guidelines for an outline of these requirements.
For the thesis, a student must successfully defend a full thesis to a committee made up of three faculty members. They are also required to enroll in 3 credits of BME6971 (Master's Research) in their graduating semester. All candidates for the Master's degree with thesis must prepare and present a thesis that shows independent investigation and is acceptable to their Supervisory Committees and the Graduate School. The candidate should consult the Graduate School Editorial Office for instructions concerning the format of the thesis. See our current BME Graduate Guidelines for an outline of these requirements.
View All Programs
Undergraduate programs.
BBA in Accounting
BA in Communication
BS in Criminology and Criminal Justice Studies
BA in English
BBA in Healthcare Management
BA in Humanities
BS in Industrial Technology
BAAS in Industrial Technology
BAAS in Healthcare Leadership
BBA in Management
BBA in Marketing
BBA in Finance
BA in Political Science
BA in Psychology
BA in Sociology
Graduate Programs
MA in Bilingual / ESL
MS in Criminal Justice Administration
MA in Educational Leadership
MS in Energy Business
MA in English
MS in Finance
MA in Literacy
MA in History
MBA in Accounting
MBA in Finance
MBA with Emphasis in Marketing
MBA with Certificate in Energy Business 
MA in Spanish
Master of Professional Accountancy
MA in Special Education
MA in Special Education, Autism Spectrum Disorders Track
MA in Special Education, Educational Diagnostician Track
Undergraduate Certificate Programs
Certificate in Spanish for First Responders
Digital Marketing
Graduate Certificate Programs
Energy Business
GIS and Geospatial Certificate
Graduate Cyber Security Certificate
Graduate Certificate in Spanish
Superintendent Certification
On-Campus Programs
Transfer to UTPB
Online Program Admissions & Aid
Apply to UT Permian Basin Online
Tuition & Affordability
Financial Aid
Student Accounts
Scholarships
Online Student Orientation
COVID-19 Testing Waivers
Online Orientation Sign Up
Student Resources
Online Academic Advising
Career Services
Critical Dates
Online Student Services
Online Student Checklist
Technical Assistance
Online Library Access
About the Permian Basin
Accreditation & Awards
Mission, Vision & History
President's Welcome
Quick Facts About UTPB
Browse Online Programs
MyUTPB Portal
Student Success Stories
Apply: Undergraduate
Apply: Graduate
Apply: Certificate
Admission Requirements
Contact Financial Aid
Thesis or No Thesis? That…
Thesis or No Thesis? That Is the Question.
Many master's degree programs have a thesis requirement, though some make this element optional. Writing a thesis can be an important step for students who have specific ambitions beyond earning a master's degree. Below we'll examine those as we discuss:
What a thesis is.
How to decide whether writing a thesis aligns with your goals.
Types of programs that offer thesis and non-thesis options.
What Is a Thesis?
A thesis is an original document a student creates in the final semesters of their program from research they've conducted on a topic related to their major. Often, it's a subject connected to their current professional interests and/or future ambitions. In writing a thesis, students demonstrate what they've learned during the entirety of their program. Before a thesis is accepted, the student must verbally defend it before select faculty from their college—essentially providing a persuasive summary of their work's main points and findings. Thesis length varies but is generally 60 pages or more.
What if I Choose a Thesis Option?
The research experience you'll gain while writing a master's-level thesis can be an advantage if you want to work as a researcher or in any professional role with a large research component. A thesis is also recommended for anyone planning to continue on to doctoral studies after completing their master's degree. Many master's degree graduates publish their theses in academic or other periodicals, which can help them establish them as authorities in a specialized academic area.
What if I Choose a Non-Thesis Option?
Writing a thesis takes up a portion of the credit hours of a master's degree program. Since a non-thesis option doesn't devote those hours to a thesis, it typically allows you to complete more classes and build expertise in a wider variety of topics. It also enables you to focus on building skills outside of research, e.g., communication, critical thinking, and analysis. Students who choose a non-thesis option must pass an exam toward the end of their program.
Is There a Program That Offers Both Options?
The University of Texas Permian Basin's online Master of Arts in History program enables you to gear your studies toward your own academic and professional goals by offering thesis and non-thesis options:
Thesis Option: If approved, you will complete 24 credit hours (8 courses) from our core history courses and 6 hours of thesis work, for a total of 30 credit hours. You must successfully complete and defend your thesis during the semester of your graduation.
Non-Thesis Option: With this option, you are required to pass written and oral exams during the semester in which you'll graduate.
Whichever path you choose in our program, you'll embark on an enlightening exploration of history dating from the American Revolution to the most consequential events of the 20th century. Each course is dedicated to a single topic or era, enabling you to develop a deep understanding of the subject matter. Equipped with graduate-level credentials and expertise, you'll be ready to achieve even greater success in your career.
Higher Earnings, Stable Employment, and Other Professional Benefits
According to the U.S. Bureau of Labor Statistics , professionals with a master's degree earn about 18% more than those with a bachelor's degree alone. The same report shows that master's degree holders also enjoy higher rates of employment than those with an undergraduate degree. What's more, the U.S. Department of Labor and Forbes agree that the skills you'll develop in our MA in history program—including spoken and written communication, critical thinking, and analysis—are among the very skills today's employers are seeking in job candidates. Our master's degree offers real professional benefits that start while you're completing your degree and continue well after graduation.
Earn Your Master's Degree on Your Schedule
Do you have time-consuming professional and personal commitments? Many of our students do. Fortunately, our MA in history program has a 100% online, asynchronous format that allows you to set your own coursework schedule around any other obligations. You can complete coursework from practically any location that's convenient for you. No GRE is required for admission, and you may be able to complete your degree in as little as two years.
We invite all career-minded individuals who've completed a bachelor's degree from an accredited university or college to apply to our online MA in history program .
https://www.gograd.org/resources/thesis-or-non-thesis-masters-degree/
https://www.bestmastersdegrees.com/best-masters-degrees-faq/will-i-have-to-write-a-thesis-to-get-a-masters-degree
Have a language expert improve your writing
Run a free plagiarism check in 10 minutes, generate accurate citations for free.
Knowledge Base
Dissertation
What Is a Thesis? | Ultimate Guide & Examples
What Is a Thesis? | Ultimate Guide & Examples
Published on September 14, 2022 by Tegan George . Revised on July 18, 2023.
A thesis is a type of research paper based on your original research. It is usually submitted as the final step of a master's program or a capstone to a bachelor's degree.
Writing a thesis can be a daunting experience. Other than a dissertation , it is one of the longest pieces of writing students typically complete. It relies on your ability to conduct research from start to finish: choosing a relevant topic , crafting a proposal , designing your research , collecting data , developing a robust analysis, drawing strong conclusions , and writing concisely .
Thesis template
You can also download our full thesis template in the format of your choice below. Our template includes a ready-made table of contents , as well as guidance for what each chapter should include. It's easy to make it your own, and can help you get started.
Download Word template Download Google Docs template
Table of contents
Thesis vs. thesis statement, how to structure a thesis, acknowledgements or preface, list of figures and tables, list of abbreviations, introduction, literature review, methodology, reference list, proofreading and editing, defending your thesis, other interesting articles, frequently asked questions about theses.
You may have heard the word thesis as a standalone term or as a component of academic writing called a thesis statement . Keep in mind that these are two very different things.
A thesis statement is a very common component of an essay, particularly in the humanities. It usually comprises 1 or 2 sentences in the introduction of your essay , and should clearly and concisely summarize the central points of your academic essay .
A thesis is a long-form piece of academic writing, often taking more than a full semester to complete. It is generally a degree requirement for Master's programs, and is also sometimes required to complete a bachelor's degree in liberal arts colleges.
In the US, a dissertation is generally written as a final step toward obtaining a PhD.
In other countries (particularly the UK), a dissertation is generally written at the bachelor's or master's level.
Prevent plagiarism. Run a free check.
The final structure of your thesis depends on a variety of components, such as:
Your discipline
Your theoretical approach
Humanities theses are often structured more like a longer-form essay . Just like in an essay, you build an argument to support a central thesis.
In both hard and social sciences, theses typically include an introduction , literature review , methodology section ,  results section , discussion section , and conclusion section . These are each presented in their own dedicated section or chapter. In some cases, you might want to add an appendix .
Thesis examples
We've compiled a list of thesis examples to help you get started.
Example thesis #1:   "Abolition, Africans, and Abstraction: the Influence of the 'Noble Savage' on British and French Antislavery Thought, 1787-1807" by Suchait Kahlon.
Example thesis #2: "'A Starving Man Helping Another Starving Man': UNRRA, India, and the Genesis of Global Relief, 1943-1947″ by Julian Saint Reiman.
Example thesis #3:  "An Introduction to Higher-Order Frames in Communication: How Controversial Organizations Maintain Legitimacy Over Time" by Kees Smeets
The very first page of your thesis contains all necessary identifying information, including:
Your full title
Your full name
Your department
Your institution and degree program
Your submission date.
Sometimes the title page also includes your student ID, the name of your supervisor, or the university's logo. Check out your university's guidelines if you're not sure.
Read more about title pages
The acknowledgements section is usually optional. Its main point is to allow you to thank everyone who helped you in your thesis journey, such as supervisors, friends, or family. You can also choose to write a preface , but it's typically one or the other, not both.
Read more about acknowledgements Read more about prefaces
An abstract is a short summary of your thesis. Usually a maximum of 300 words long, it's should include brief descriptions of your research objectives , methods, results, and conclusions. Though it may seem short, it introduces your work to your audience, serving as a first impression of your thesis.
Read more about abstracts
A table of contents lists all of your sections, plus their corresponding page numbers and subheadings if you have them. This helps your reader seamlessly navigate your document.
Your table of contents should include all the major parts of your thesis. In particular, don't forget the the appendices. If you used heading styles, it's easy to generate an automatic table Microsoft Word.
Read more about tables of contents
While not mandatory, if you used a lot of tables and/or figures, it's nice to include a list of them to help guide your reader. It's also easy to generate one of these in Word: just use the "Insert Caption" feature.
Read more about lists of figures and tables
If you have used a lot of industry- or field-specific abbreviations in your thesis, you should include them in an alphabetized list of abbreviations . This way, your readers can easily look up any meanings they aren't familiar with.
Read more about lists of abbreviations
Relatedly, if you find yourself using a lot of very specialized or field-specific terms that may not be familiar to your reader, consider including a glossary . Alphabetize the terms you want to include with a brief definition.
Read more about glossaries
An introduction sets up the topic, purpose, and relevance of your thesis, as well as expectations for your reader. This should:
Ground your research topic , sharing any background information your reader may need
Define the scope of your work
Introduce any existing research on your topic, situating your work within a broader problem or debate
State your research question(s)
Outline (briefly) how the remainder of your work will proceed
In other words, your introduction should clearly and concisely show your reader the "what, why, and how" of your research.
Read more about introductions
A literature review helps you gain a robust understanding of any extant academic work on your topic, encompassing:
Selecting relevant sources
Determining the credibility of your sources
Critically evaluating each of your sources
Drawing connections between sources, including any themes, patterns, conflicts, or gaps
A literature review is not merely a summary of existing work. Rather, your literature review should ultimately lead to a clear justification for your own research, perhaps via:
Addressing a gap in the literature
Building on existing knowledge to draw new conclusions
Exploring a new theoretical or methodological approach
Introducing a new solution to an unresolved problem
Definitively advocating for one side of a theoretical debate
Read more about literature reviews
Theoretical framework
Your literature review can often form the basis for your theoretical framework, but these are not the same thing. A theoretical framework defines and analyzes the concepts and theories that your research hinges on.
Read more about theoretical frameworks
Your methodology chapter shows your reader how you conducted your research. It should be written clearly and methodically, easily allowing your reader to critically assess the credibility of your argument. Furthermore, your methods section should convince your reader that your method was the best way to answer your research question.
A methodology section should generally include:
Your overall approach ( quantitative vs. qualitative )
Your research methods (e.g., a longitudinal study )
Your data collection methods (e.g., interviews or a controlled experiment
Any tools or materials you used (e.g., computer software)
The data analysis methods you chose (e.g., statistical analysis , discourse analysis )
A strong, but not defensive justification of your methods
Read more about methodology sections
Your results section should highlight what your methodology discovered. These two sections work in tandem, but shouldn't repeat each other. While your results section can include hypotheses or themes, don't include any speculation or new arguments here.
Your results section should:
State each (relevant) result with any (relevant) descriptive statistics (e.g., mean , standard deviation ) and inferential statistics (e.g., test statistics , p values )
Explain how each result relates to the research question
Determine whether the hypothesis was supported
Additional data (like raw numbers or interview transcripts ) can be included as an appendix . You can include tables and figures, but only if they help the reader better understand your results.
Read more about results sections
Your discussion section is where you can interpret your results in detail. Did they meet your expectations? How well do they fit within the framework that you built? You can refer back to any relevant source material to situate your results within your field, but leave most of that analysis in your literature review.
For any unexpected results, offer explanations or alternative interpretations of your data.
Read more about discussion sections
Your thesis conclusion should concisely answer your main research question. It should leave your reader with an ultra-clear understanding of your central argument, and emphasize what your research specifically has contributed to your field.
Why does your research matter? What recommendations for future research do you have? Lastly, wrap up your work with any concluding remarks.
Read more about conclusions
In order to avoid plagiarism , don't forget to include a full reference list at the end of your thesis, citing the sources that you used. Choose one citation style and follow it consistently throughout your thesis, taking note of the formatting requirements of each style.
Which style you choose is often set by your department or your field, but common styles include MLA , Chicago , and APA.
Create APA citations Create MLA citations
In order to stay clear and concise, your thesis should include the most essential information needed to answer your research question. However, chances are you have many contributing documents, like interview transcripts or survey questions . These can be added as appendices , to save space in the main body.
Read more about appendices
Once you're done writing, the next part of your editing process begins. Leave plenty of time for proofreading and editing prior to submission. Nothing looks worse than grammar mistakes or sloppy spelling errors!
Consider using a professional thesis editing service or grammar checker to make sure your final project is perfect.
Once you've submitted your final product, it's common practice to have a thesis defense, an oral component of your finished work. This is scheduled by your advisor or committee, and usually entails a presentation and Q&A session.
After your defense , your committee will meet to determine if you deserve any departmental honors or accolades. However, keep in mind that defenses are usually just a formality. If there are any serious issues with your work, these should be resolved with your advisor way before a defense.
If you want to know more about AI for academic writing, AI tools, or research bias, make sure to check out some of our other articles with explanations and examples or go directly to our tools!
Research bias
Survivorship bias
Self-serving bias
Availability heuristic
Halo effect
Hindsight bias
Deep learning
Generative AI
Machine learning
Reinforcement learning
Supervised vs. unsupervised learning
 (AI) Tools
Grammar Checker
Paraphrasing Tool
Text Summarizer
AI Detector
Plagiarism Checker
Citation Generator
The conclusion of your thesis or dissertation shouldn't take up more than 5–7% of your overall word count.
If you only used a few abbreviations in your thesis or dissertation , you don't necessarily need to include a list of abbreviations .
If your abbreviations are numerous, or if you think they won't be known to your audience, it's never a bad idea to add one. They can also improve readability, minimizing confusion about abbreviations unfamiliar to your reader.
When you mention different chapters within your text, it's considered best to use Roman numerals for most citation styles. However, the most important thing here is to remain consistent whenever using numbers in your dissertation .
A thesis or dissertation outline is one of the most critical first steps in your writing process. It helps you to lay out and organize your ideas and can provide you with a roadmap for deciding what kind of research you'd like to undertake.
Generally, an outline contains information on the different sections included in your thesis or dissertation , such as:
Your anticipated title
Your abstract
Your chapters (sometimes subdivided into further topics like literature review , research methods , avenues for future research, etc.)
A thesis is typically written by students finishing up a bachelor's or Master's degree. Some educational institutions, particularly in the liberal arts, have mandatory theses, but they are often not mandatory to graduate from bachelor's degrees. It is more common for a thesis to be a graduation requirement from a Master's degree.
Even if not mandatory, you may want to consider writing a thesis if you:
Plan to attend graduate school soon
Have a particular topic you'd like to study more in-depth
Are considering a career in research
Would like a capstone experience to tie up your academic experience
Cite this Scribbr article
If you want to cite this source, you can copy and paste the citation or click the "Cite this Scribbr article" button to automatically add the citation to our free Citation Generator.
George, T. (2023, July 18). What Is a Thesis? | Ultimate Guide & Examples. Scribbr. Retrieved November 3, 2023, from https://www.scribbr.com/dissertation/thesis/
Is this article helpful?
Tegan George
Other students also liked, dissertation & thesis outline | example & free templates, writing strong research questions | criteria & examples, 10 research question examples to guide your research project, what is your plagiarism score.
Important Addresses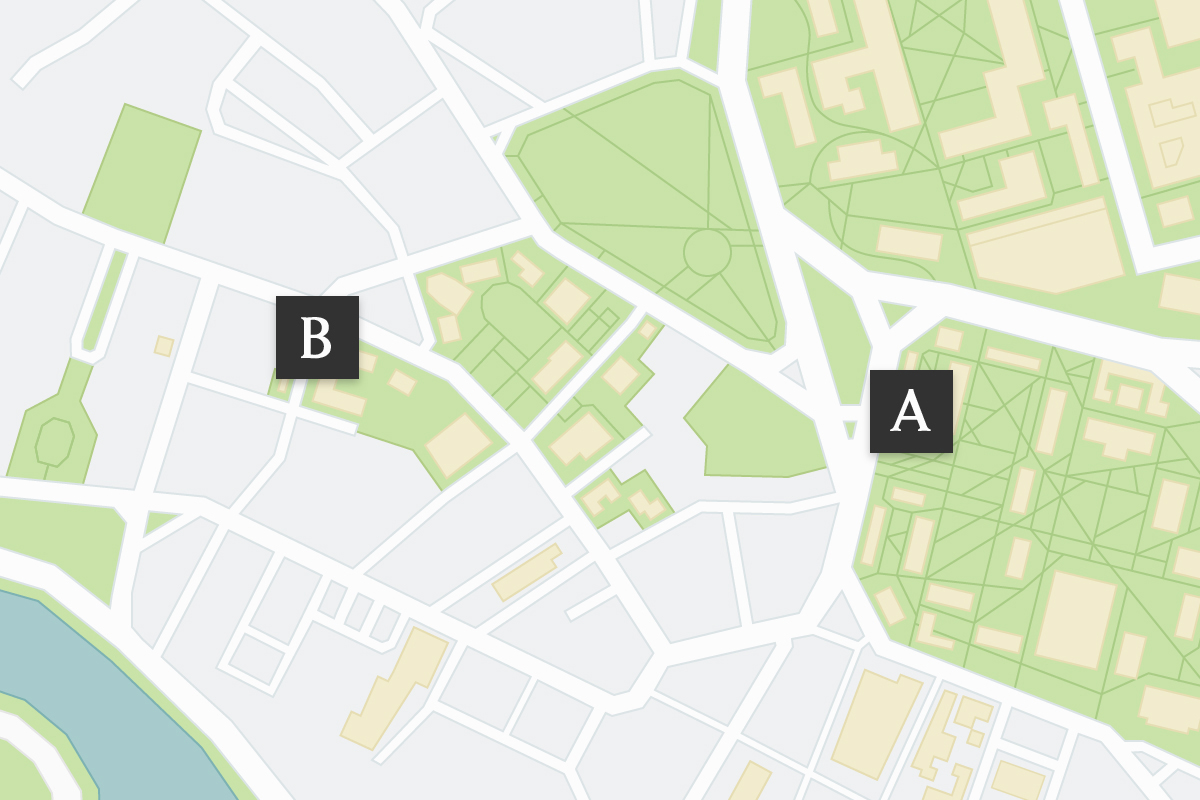 Harvard College
University Hall Cambridge, MA 02138
Harvard College Admissions Office and Griffin Financial Aid Office
86 Brattle Street Cambridge, MA 02138
Social Links
If you are located in the European Union, Iceland, Liechtenstein or Norway (the "European Economic Area"), please click here for additional information about ways that certain Harvard University Schools, Centers, units and controlled entities, including this one, may collect, use, and share information about you.
Application Tips
Navigating Campus
Preparing for College
How to Complete the FAFSA
What to Expect After You Apply
View All Guides
Parents & Families
School Counselors
Información en Español
Undergraduate Viewbook
View All Resources
Search and Useful Links
Search the site, search suggestions, to thesis or not to thesis.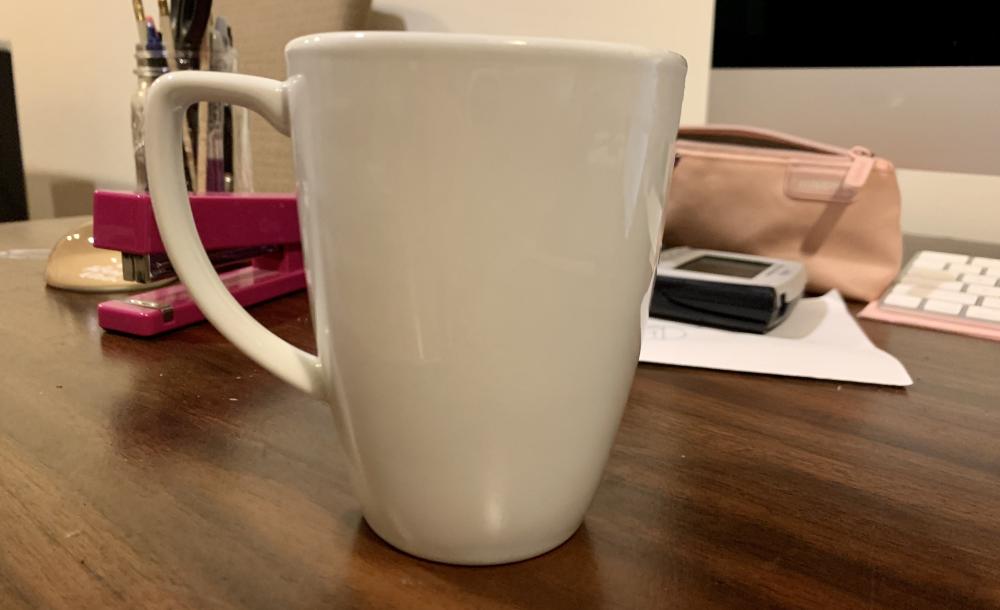 For many students at Harvard, whether or not to write a thesis is a question that comes up at least once during our four years.
For some concentrations, thesising is mandatory – you know when you declare that you will write a senior thesis, and this often factors into the decision-making process when it comes to declaring that field. For other concentrations, thesising is pretty rare – sometimes slightly discouraged by the department, depending on how well the subject lends itself to independent undergraduate research. 
In my concentration, Neuroscience on the Neurobiology track, thesising is absolutely optional. If you want to do research and writing a thesis is something that interests you, you can totally go for it, if you like research but just don't want to write a super long paper detailing it, that's cool too, and if you decide that neither is for you, there's no pressure.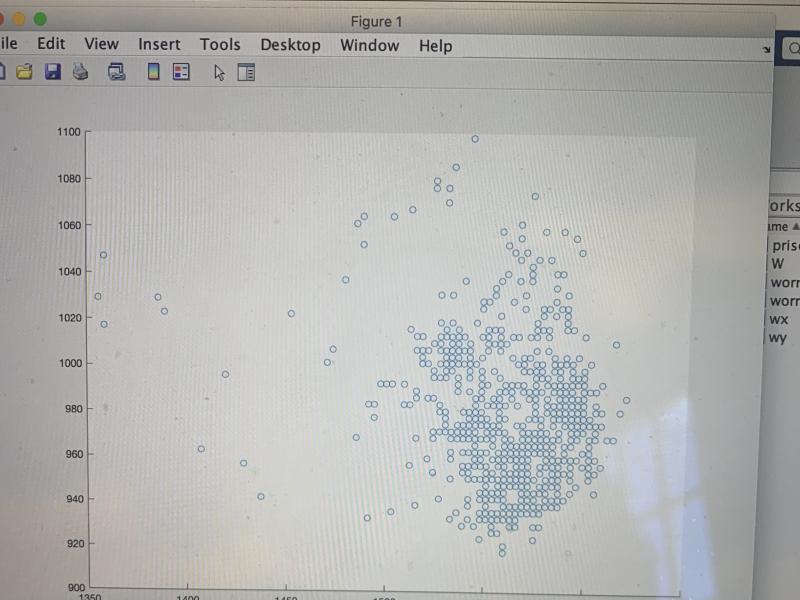 Some Thesis Work From My Thesis That Wasn't Meant To Be
This is from back when I thought I was writing a thesis! Yay data! Claire Hoffman
While this is super nice from the perspective that it allows students to create the undergraduate experiences that work best for them, it can be really confusing if you're someone like me who can struggle a little with the weight of such a (seemingly) huge decision. So for anyone pondering this question, or thinking they might be in the future, here's Claire's patented list of advice:
1.    If you really want to thesis, thesis.
If it's going to be something you're passionate about, do it! When it comes to spending that much time doing something, if you're excited about it and feel like it's something you really want to do, it will be a rewarding experience. Don't feel discouraged, yes it will be tough, but you can absolutely do this!
2.    If you really don't want to write one, don't let anyone tell you you should.  This is more the camp I fell into myself. I had somehow ended up writing a junior thesis proposal, and suddenly found myself on track to thesis, something I hadn't fully intended to do. I almost stuck with it, but it mostly would have been because I felt guilty leaving my lab after leading them on- and guilt will not write a thesis for you. I decided to drop at the beginning of senior year, and pandemic or no, it was definitely one of the best decisions I made.
3.    This is one of those times where what your friends are doing doesn't matter. I'm also someone who can (sometimes) be susceptible to peer pressure. Originally, I was worried because so many of my friends were planning to write theses that I would feel left out if I did not also do it. This turned out to be unfounded because one, a bunch of my friends also dropped their theses (senior year in a global pandemic is hard ok?), and two, I realized that even if they were all writing them and loved it, their joy would not mean that I could not be happy NOT writing one. It just wasn't how I wanted to spend my (limited) time as a senior! On the other hand, if none of your friends are planning to thesis but you really want to, don't let that stop you. Speaking from experience, they'll happily hang out with you while you work, and ply you with snacks and fun times during your breaks.
Overall, deciding to write a thesis can be an intensely personal choice. At the end of the day, you just have to do what's right for you! And as we come up on thesis submission deadlines, good luck to all my amazing senior friends out there who are turning in theses right now.  
Student Voices
Book recommendations from a harvard college student.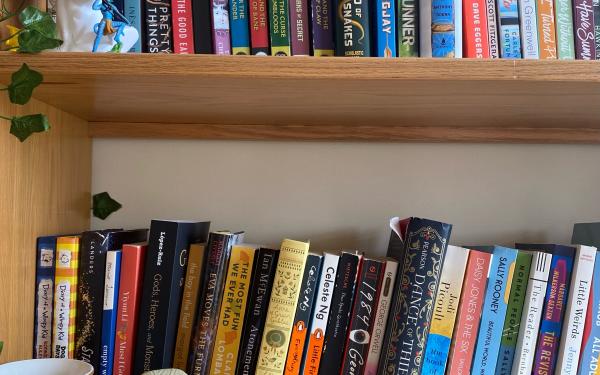 Reflections From A Graduated Senior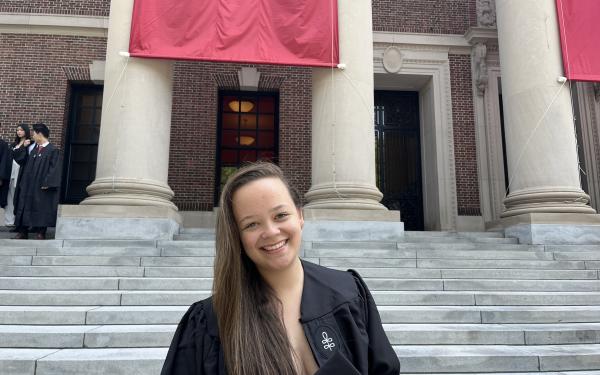 Take a First-Year Seminar!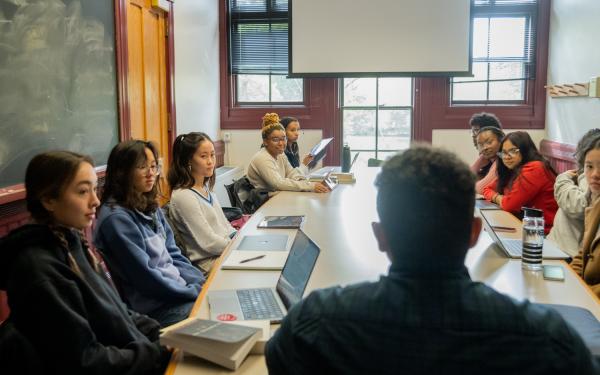 Master's Program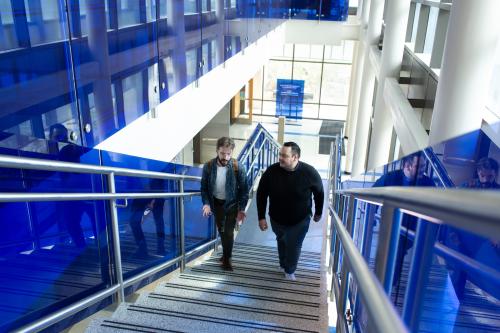 The Graduate School recognizes three options under which a student may pursue the master's degree:
1. with thesis, 2. with report, 3. without thesis or report, all three options may not be available in any one field of study., graduate catalog.
Information about the options that are possible is given in the Graduate Catalog or is available from the student's graduate adviser.
For each option, the Graduate School requires at least thirty semester hours of credit.
Individual programs may have higher requirements, and many programs do require more hours in the report and no thesis/no report options than in the thesis option.
Quick Links
Graduation application, petition for a change in master's supervising committee, petition to extend the six-year limit on coursework, master's chart of six-year time limit.
Learning Tips
Exam Guides
School Life
Thesis or Non-thesis Masters: Deciding which one is Worth It
by Judy Jeni
January 11, 2022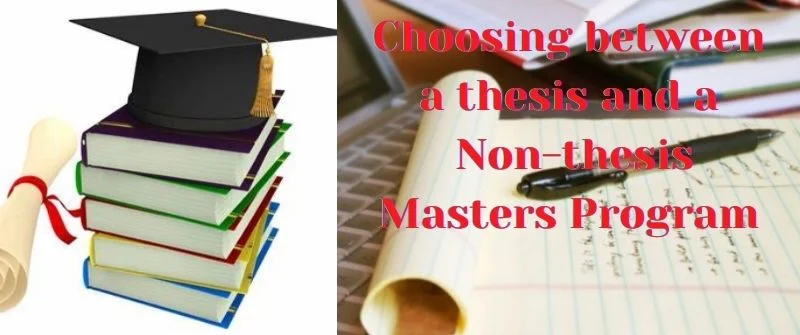 A non-thesis masters is the type of degree that consists of classroom-based studies only. It has a set of core subjects for every semester. Also, the faculty expects you to do a bit of research and writing.
A non-thesis version is for you to enjoy learning about different fields or being a generalist. The course structure focus on laying the ground for creativity, teamwork, leadership skills, and a professional career.
Is a Non-Thesis Masters Worth it?
A non-thesis masters program is worth it because it offers a convenient program that allows one to concentrate more on classwork and tens of hours in doing research. Generally, A non-thesis master's degree can offer you enough background to enable you to excel by avoiding a lot of technical research.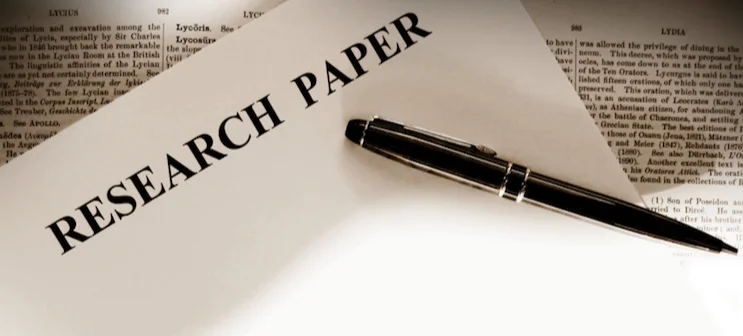 When you are doing a non-thesis option, you will not go through an oral defense. In this case, you have to take an additional class to compensate for the time to do you would do in the thesis.
The decision to do or not to do a thesis resists with an individual student. As a learner, you should consider various perspectives before making a final decision.
You can talk to your seniors for further guidance. Also, you can make a decision when you are not good at research or you fear failing a thesis and you want to avoid it altogether.
Is a Thesis Master's Worth It
A thesis master's is worth it because it gives a student the opportunity to carry an original piece that enables him or her to carry deep primary research, analyze collected data, and present concrete support prove the hypothesis. It also allows students to dig into the topic and create an expanded document where they will demonstrate their knowledge throughout the degree program.
When working on such a document, you need to perform independent research from secondary and primary sources. Depending on the subject, you may use surveys or interviews to support your argument.
Some specific departments or schools will determine the length of the document. The standard range is from 40 to 100 pages. Every master's student gets a faculty advisor to provide support.
Before picking your thesis topic, you do not require a magical formula. One should exploit the area of interest and read widely.
Which is better; Thesis or Non-Thesis Masters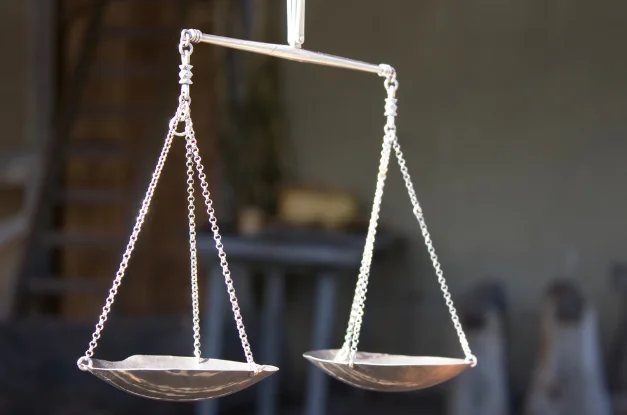 When you are weighing between the two options, know that any decisions will be relevant as long as you understand the limits of each option.
For instance, a non-thesis master's does not imply that it lacks challenging coursework. It only means that there is another approach to handle it.
There is no better degree than the other between a thesis and a non-thesis master's degree because each choice depends on one's career goals .
Both degrees carry equal weight in terms of qualification and academic writing ability. Also, each degree option fulfills an equally different academic satisfaction based the discipline of study.
For example, a thesis program is a heavy research discipline. When you complete a thesis, you will demonstrate to the employers that you have the needed skills for writing long-form reports or researching.
On the contrary, if you want to complete your course using less time to complete, then a non-thesis program fits you. That is because it does not need a specific written product.
Times when Thesis Masters is better
There are situations when a thesis master's can have more weight than the non-thesis master's. If you are still debating on the two issues, you can use the following insight to decide the type of program that suits you.
1. Boosts you Employability
When you are writing a thesis, it means you have to perform extensive research. If you have superb research skills, it can be attractive to potential employers.
These employers know that you worked on detailed work which requires dedication and effort. Also, any researched-based employer could have a keen interest in your profile.
2. When you want to Develop Critical Skills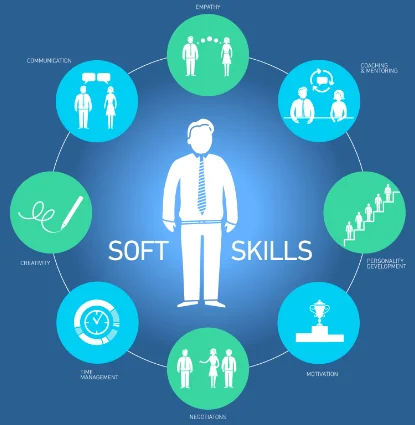 A thesis is a final project that is tedious and time-consuming. You will learn time management skills, development organization, and planning skills as you go for it.
Furthermore, it allows one to develop critical thinking and exceptional communicational skills.
Since you will have to defend your findings orally, it places a demand on you to learn presentation skills.
3. When you want to Pursue Interest
The thesis allows students to develop their idea and titles. As such, they have the liberty to explore in-depth research into a particular topic of research. It allows one to take a fascinating look into an area that you are passionate about.
The thesis is critical as it expands your understanding of what you can do. It will deepen your potential to carry out a research and possess the skills of making connections between ideas.
4. Guide your Steps
A thesis will guide your steps to understand the next move. Suppose you decide to pursue your research interests within the thesis; you can discover an item that you need to follow further.
Furthermore, when you write a successful thesis, the chance of getting it published is high. You only have to submit it to various academic journals.
If you hope to pursue a Ph.D., you stand a great chance with the admission panel if you did a thesis during the master's program.
Instances When Non-Thesis Masters is Better
Non-thesis masters can be helpful to students for particular reasons. This section offers insight that will become helpful if you prefer to take it in the university.
1. Quick Completion
A non-thesis master's program takes less time than its thesis master's program. Since one will not be doing heavy research, the course tends to be short. Instead, you will be doing more classwork without having to defend your finding on a panel orally.
If you have limited time, you can do a non-thesis program to agree with your situation. Since you have to spend more time in class, you will concentrate and complete this course at the right time.
2. Real-World Projects
A non-thesis masters is applicable as it offers students to work frequently with the faculty's real-world projects. The reason behind that is one does not have to spend hundreds of hours writing or researching.
3. Mirrors a Bachelor's Program
The non-thesis masters mirrors the bachelor's degree in terms of structure. It is a unique program that enables learners to complete classes and take exams wihout doing outstanding research or writing.
Any student who excels in these project-based assignments has an opportunity to proceed in building the skills in the same arena.
Components of a Master's Thesis
1. introduction.
The introduction is the first section that the reader encounters after the table of contents. This part enables the audience to know what the author wants to accomplish. We also refer to this section as a research question.
You should use this introduction to indicate the paper's goals. Ensure you write professionally to enable readers who are not in the same field to understand.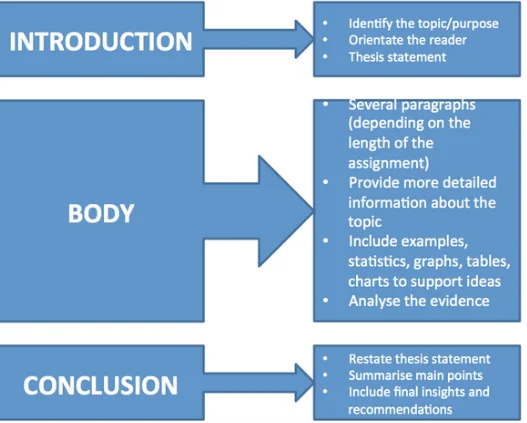 2. Review of literature
It is a part where the author will showcase deep knowledge in specialization by offering context within the chosen discipline.
It reviews the main bodies of the research by highlighting any issue that comes up.
This is the part that largely determines both the length of your thesis and also the time taken to write a dissertation from start to finish. This is a key part of the direction and length of your project.
Students will have to explain how kind of method they used to get facts. For instance, a scientist may use a particular approach to arrive at a conclusion.
Historians may be using references to inject light into the topic. You should explain the process you used to get your findings.
It is a part where students indicate what they discovered after researching in an unbiased way. Here, a learner should state what he gathered using a particular framework. Furthermore, the learner should arrange the findings in a readable fashion.
5. Discussion
The discussion part is necessary for the learner to interpret the raw data. It is where he will demonstrate how the research brought a new perspective to the field. It relates to the introduction since you have to answer the question you posed.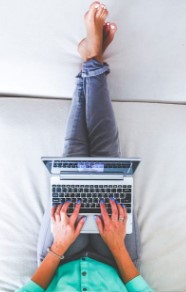 What Is a Master's Thesis?
Before enrolling in a master's degree program , it's important that you know what a thesis is and whether you'll need to write one. Your thesis is the sum of all of your learned knowledge from your master's program and gives you a chance to prove your capabilities in your chosen field.
A thesis also involves a significant amount of research, and depending on the subject, may require you to conduct interviews, surveys and gather primary and secondary resources. Most graduate programs will expect you to dedicate enough time to developing and writing your thesis, so make sure to learn more about the department's requirements before enrolling in your master's program.
What is a Master's Thesis?
Unlike thesis projects for undergraduates, which are shorter in length and scope, a master's thesis is an extensive scholarly paper that allows you to dig into a topic, expand on it and demonstrate how you've grown as a graduate student throughout the program. Graduate schools often require a thesis for students in research-oriented degrees to apply their practical skills before culmination.
For instance, a psychology major may investigate how colors affect mood, or an education major might write about a new teaching strategy. Depending on your program, the faculty might weigh the bulk of your research differently.
Regardless of the topic or field of study, your thesis statement should allow you to:
Help prove your idea or statement on paper
Organize and develop your argument
Provide a guide for the reader to follow
Once the thesis is completed, students usually must defend their work for a panel of two or more department faculty members.
What is the Difference Between a Thesis and a Non-Thesis Master's Program?
A thesis is a common requirement in many research-focused fields, but not every master's program will require you to complete one. Additionally, some fields allow you to choose between a thesis and a non-thesis track . In the case of a non-thesis program, you won't have to write a lengthy paper, but you will have to take more classes to meet your graduation requirement.
Whether you choose a thesis or non-thesis program, you'll still be required to complete a final project to prove your critical thinking skills. If you favor a non-thesis program, your project may be a capstone project or field experience.
Thesis vs. Dissertation
It's common for graduate students to mistakenly use the words "thesis" and "dissertation" interchangeably, but they are generally two different types of academic papers. As stated above, a thesis is the final project required in the completion of many master's degrees. The thesis is a research paper, but it only involves using research from others and crafting your own analytical points. On the other hand, the dissertation is a more in-depth scholarly research paper completed mostly by doctoral students. Dissertations require candidates create their own research, predict a hypothesis, and carry out the study. Whereas a master's thesis is usually around 100 pages, the doctoral dissertation is at least double that length.
Benefits of Writing a Thesis
There are several advantages that you can reap from choosing a master's program that requires the completion of a thesis project, according to Professor John Stackhouse . A thesis gives you the valuable opportunity to delve into interesting research for greater depth of learning in your career area. Employers often prefer students with a thesis paper in their portfolio, because it showcases their gained writing skills, authoritative awareness of the field, and ambition to learn. Defending your thesis will also fine-tune critical communication and public speaking skills, which can be applied in any career. In fact, many graduates eventually publish their thesis work in academic journals to gain a higher level of credibility for leadership positions too.
Tips for Your Master's Thesis
Writing your thesis paper will be a long process, so the first step is to make certain you have a close faculty advisor to guide you along the way. Before starting, consult with other scholarly texts to see exactly how a master's thesis should be structured with an introduction, literary review, main body, conclusion, and bibliography. Finding a thesis topic may be the simplest or hardest part for you, but choose one that interests you and gives you room to explore, according to Ta Da! Creating a detailed outline will prompt an easier flow of ideas for a well-written thesis. It's advised that you stay aware of your thesis defense date to allow enough time for proofreading and possibly sending your work to an editor.
Related Resource: Oral Exam Preparation
Overall, a master's thesis is designed to support a graduate student's academic and professional qualifications for a degree by presenting research findings. While it's important to note that some graduate programs offer non-thesis tracks for master's degrees, the thesis is the main capstone staple for many others. Now that you know what a thesis is, you can decide whether it's a good option for your career or whether a comprehensive exam would be better.
How long is a thesis for a master's?
A master's thesis typically ranges from 100 to 300 pages , not including the bibliography. The length will depend on various factors, including the subject matter and method of your research. There's no 'correct' page length you should aim for. Instead, your thesis should be long enough to properly convey all necessary information in a clear and concise manner.
Can you fail a master's thesis?
While it's not common, it is possible to fail your master's thesis.
When you defend your thesis, the committee evaluates whether you understand your field and focus area. In most cases, the advisor you're working with might help you go over your defense beforehand and address any questions that might come up during the final presentation. If you can't correctly answer crucial questions from the committee, you will likely be given a chance to resubmit your thesis after making corrections.
Are there specific subjects that don't require a thesis versus those that do?
Not all subjects will require a thesis at the end of your studies. Applied graduate school programs that focus on hands-on experience over theoretical work will mostly favor evaluating you through applied research projects. For example, nursing, education, and business programs prepare graduates for specific career placements and require them to complete internships or supervised fieldwork.
Latest Posts
Graduate School
Graduate Admissions
Degree Programs
Navigating your Degree
Graduate Applications
Steps for a Non-Thesis Degree
Steps required to earn a non-thesis or thesis substitute master's degree.
Steps for a Master's Thesis Degree
Navigating your Master's Degree
Resources for Graduate students
UTA Graduate School
348 University Administration Building 701 S. Nedderman Drive Box 19185 Arlington, TX 76019 USA
Phone: 817-272-5164
Important Links
Faculty & Staff Resources
Graduate Advisors
Workshops & Events
University Catalog
Facts and Figures
Accreditation
Maps and Directions
Organization Chart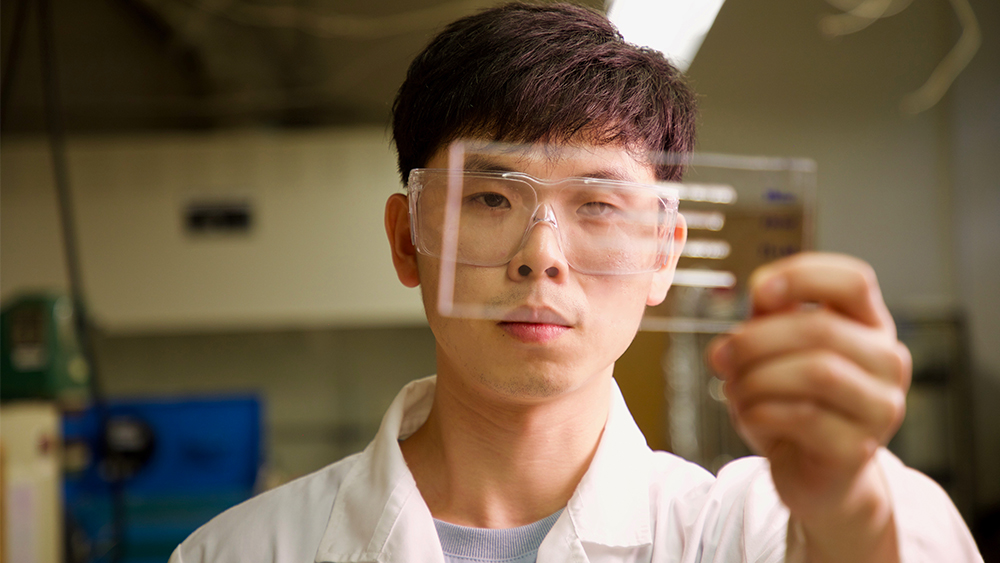 Undergraduate
Engineering Honors
Global Programs
Student Organizations
MSEN Fast Track Program
Admissions and Aid
Entry to a Major Process
Scholarships and Financial Aid
Research Centers, Facilities and Labs
Undergraduate Research Opportunities
Core Faculty by Broad Expertise Area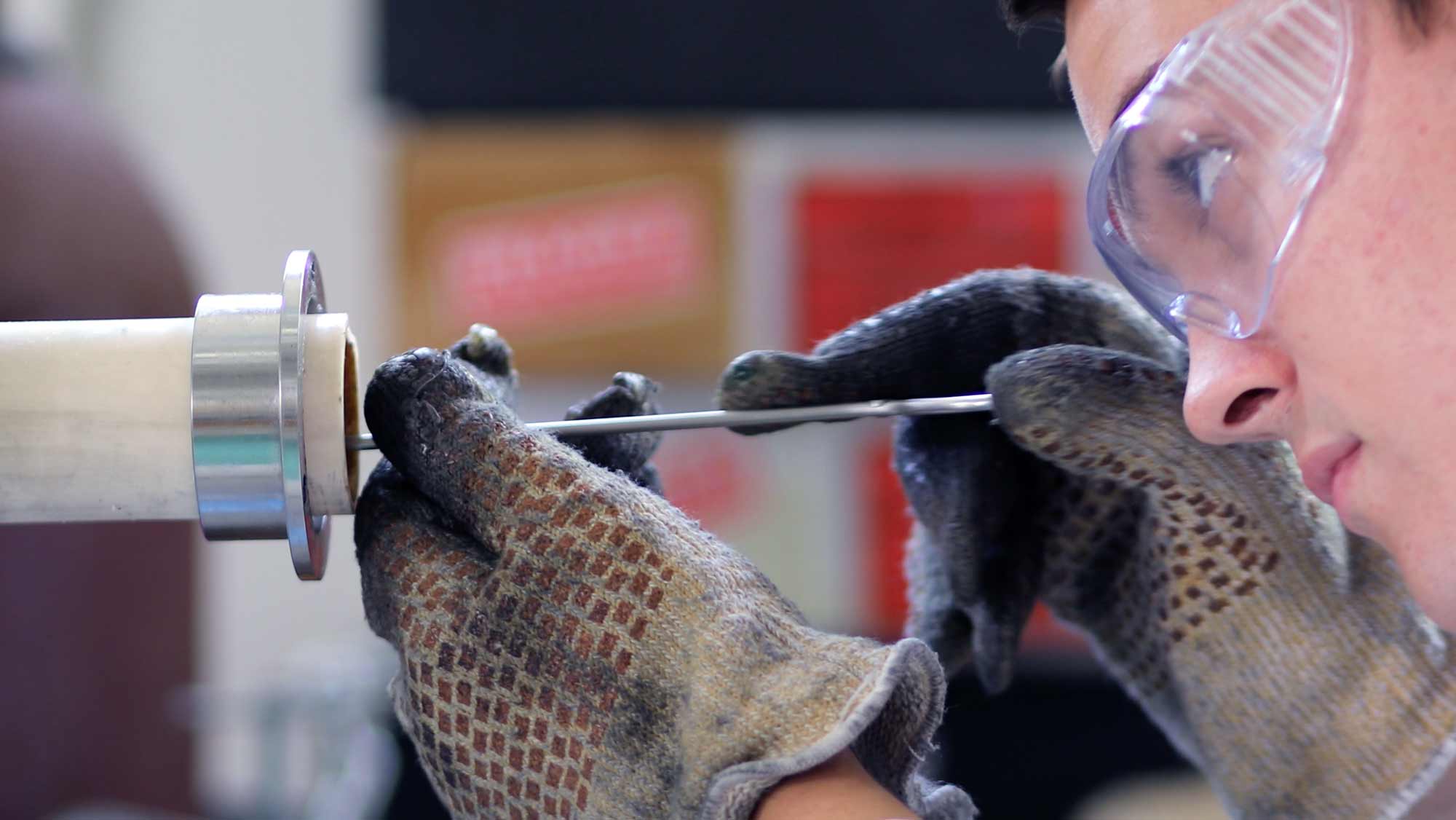 Department Leadership Team
Affiliated Faculty
Research Staff
Master of Science Non-Thesis
The Master of Science is a non-thesis degree that provides students advanced specialized training intended to prepare them to transition to technical positions in industry or doctoral graduate programs in science or engineering. Students deepen their understanding by completing advanced coursework in foundational MSEN topics, such as thermodynamics, kinetics, solid-state physics, and mechanical behavior of materials. Furthermore, students broaden their exposure to new topics through attendance at seminars and through coursework in specialized areas of MSEN.
Both Master of Science non-thesis and Master of Engineering non-thesis have the  same  degree plan requirements and coursework. The only difference is the title of the degree that you will earn upon graduating.
Course Catalog
Waiver Process: students should submit request directly to the course instructor cc'ing the graduate advisor so that approval/denial can be documented in the students Departmental Record. Student should submit supporting evidence such as transcript, course description, and syllabi for review.
Even if students are waived from Background Courses they must still have a total 30 credits to earn their degree.
Non Thesis student cannot use MSEN 691 (Research) toward their degree plan.
Remaining credit hours may be taken from other courses as per graduate catalog.
The maximum number considered for transfer credit is twelve (12) hours.
Nine (9) hours must be completed in residence -- one long semester or a full summer session.
Faculty advisor recommends courses based on student's completed educational work, research and professional interests.
Committee:  Minimum 1 member; must be approved MSEN core faculty , jo int faculty , or affiliated faculty .
PhD/Master's Application Process
Who is Eligible to Apply? 
If you have completed your undergraduate degree (bachelor's or equivalent) or will have completed it prior to your intended matriculation date at Yale, you may apply to the Graduate School of Arts and Sciences (GSAS).
A master's degree is not required to apply for a PhD at Yale, although some programs give preference to applicants with post-baccalaureate training. Consult your program of interest directly for information on how it evaluates applications.
We value diversity of all kinds at the Graduate School, and we encourage students from all backgrounds to apply if Yale is a good fit for your intellectual and professional goals. All are welcome to apply, without regard to citizenship or immigration status, socioeconomic level, race, religion, gender identification, sexual orientation, disability, etc.
Requirements for All PhD and Master's Degree Applicants
You will need to provide the following with your application for admission:
A statement of academic purpose. You will find the prompt for the statement of purpose in our Application Question FAQs . 
A list of all the prior colleges or universities you have attended, accompanied by unofficial transcripts from each school. Unofficial transcripts should be uploaded with your application. Official or paper transcripts are not needed at this time. 
Three letters of recommendation. Enter the names of your recommenders directly in the application, and they will receive a link to upload a letter on your behalf. 
$105 application fee or fee waiver. 
Standardized tests . GRE requirements vary by program. TOEFL or IELTS are necessary for most non-native English speakers. 
Resume/CV . 
Some programs have additional requirements, such as a writing sample . You can find information about any specific requirements on the program's website. 
Where Do I Begin?
Decide if you will apply for a PhD or a terminal Master's (MA, MS) in one of the programs available at the Graduate School of Arts and Sciences . (Note that you will earn one or more Master's degrees en route to a PhD) Learn about the program: its faculty, course offerings, and resources. Read the faculty's research publications. If you can identify and articulate why the program is a good fit for you and show how your preparation and interests align well with it, you will have a strong application.
A note to students applying to one of Yale's professional schools or programs:
If you are applying for a PhD in Architecture, Environment, Investigative Medicine, Law, Management, Music, Nursing, or Public Health, or for an MS in Public Health, or an MA in Music, be sure to use the Graduate School of Arts and Sciences PhD/Master's application.
If you are applying for any other degree at one of the University's professional schools (Art, Architecture, Divinity, Drama, Environment, Global Affairs, Law, Management, Medicine, Music, Nursing, and Public Health), visit that school's website for further instructions. Those programs have separate admissions policies and processes that are administered by the professional schools, not GSAS.
Application deadlines vary by program, so please see Dates and Deadlines for information about your program of interest. 
All new students enroll in the fall, and the admissions process begins nearly a year in advance of matriculation.
Some PhD and Master's degree programs require Graduate Record Examination (GRE) scores. Check your program's standardized testing requirement before you apply. 
In addition, applicants whose native language is not English may need to take an English Language test (TOEFL or IELTS).
The application for Fall 2024 entry is now available. 
Be sure to complete and submit the application before your program's application deadline. 
Your application fee or an approved fee waiver, is due upon submission of your application. 
Your letters of recommendation do not need to be received before you will be able to submit your application. However, since programs begin reviewing applications shortly after the respective application deadline, please be sure that your letters of recommendation are submitted promptly.
What Happens After I Submit My Application?
The faculty admissions committee in each department and program begins reviewing applications shortly after their application deadline. Led by the Director of Graduate Studies (DGS) or Director of Graduate Admissions (DGA), the committee will recommend students for admission to the Graduate School. Once confirmed by the deans of the Graduate School, the admissions office will release final decisions to applicants.
Unlike undergraduate admissions, the admissions office and staff of the Graduate School maintain the application, the application process, and other administrative transactions, but the admissions staff does not review applications or make admissions decisions. That responsibility is handled by the faculty of each department or program.
Most admissions decisions are provided between February and early March. You will receive an email notification when your admissions decision is available.
If you are accepted for admission, you will need to decide if you wish to accept our offer by April 15. We abide by Council of Graduate School's April 15 Resolution , regarding graduate financial support. 
Ready to apply? Begin your application today.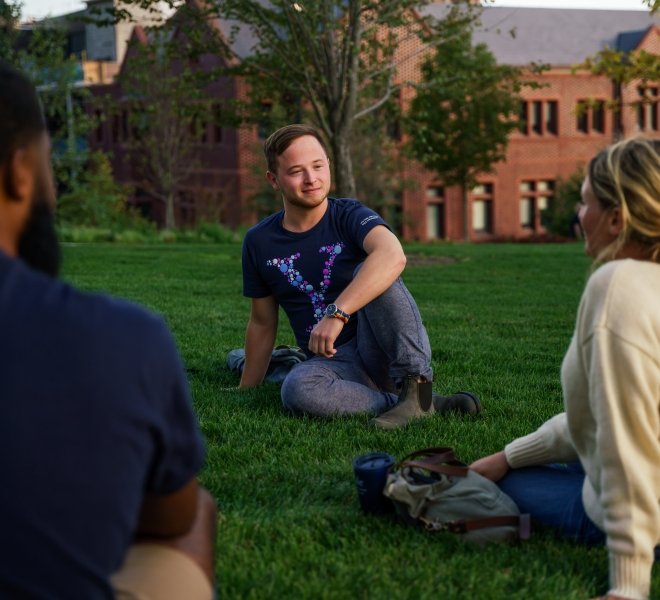 PhD/Master's Applicants
Why Choose Yale Graduate School?
Dates and Deadlines
Standardized Testing Requirements
Non-Degree Program Applicants
Looking for non-degree programs? In some cases it is possible to enroll at the Graduate School as a non-degree student. Non-degree students receive a transcript and many of the benefits of being a Yale student, but do not earn a degree upon completion of their enrollment. We offer three types of non-degree programs.
26158766f7f76c0d163cbc4d15ae3f59
Questions about Expos?
Writing Support for Instructors
Your thesis is the central claim in your essay—your main insight or idea about your source or topic. Your thesis should appear early in an academic essay, followed by a logically constructed argument that supports this central claim. A strong thesis is arguable, which means a thoughtful reader could disagree with it and therefore needs your careful analysis of the evidence to understand how you arrived at this claim. You arrive at your thesis by examining and analyzing the evidence available to you, which might be text or other types of source material.
A thesis will generally respond to an analytical question or pose a solution to a problem that you have framed for your readers (and for yourself). When you frame that question or problem for your readers, you are telling them what is at stake in your argument—why your question matters and why they should care about the answer . If you can explain to your readers why a question or problem is worth addressing, then they will understand why it's worth reading an essay that develops your thesis—and you will understand why it's worth writing that essay.
A strong thesis will be arguable rather than descriptive , and it will be the right scope for the essay you are writing. If your thesis is descriptive, then you will not need to convince your readers of anything—you will be naming or summarizing something your readers can already see for themselves. If your thesis is too narrow, you won't be able to explore your topic in enough depth to say something interesting about it. If your thesis is too broad, you may not be able to support it with evidence from the available sources.
When you are writing an essay for a course assignment, you should make sure you understand what type of claim you are being asked to make. Many of your assignments will be asking you to make analytical claims , which are based on interpretation of facts, data, or sources.
Some of your assignments may ask you to make normative claims. Normative claims are claims of value or evaluation rather than fact—claims about how things should be rather than how they are. A normative claim makes the case for the importance of something, the action that should be taken, or the way the world should be. When you are asked to write a policy memo, a proposal, or an essay based on your own opinion, you will be making normative claims.
Here are some examples of possible thesis statements for a student's analysis of the article "The Case Against Perfection" by Professor Michael Sandel.  
Descriptive thesis (not arguable)  
While Sandel argues that pursuing perfection through genetic engineering would decrease our sense of humility, he claims that the sense of solidarity we would lose is also important.
This thesis summarizes several points in Sandel's argument, but it does not make a claim about how we should understand his argument. A reader who read Sandel's argument would not also need to read an essay based on this descriptive thesis.  
Broad thesis (arguable, but difficult to support with evidence)  
Michael Sandel's arguments about genetic engineering do not take into consideration all the relevant issues.
This is an arguable claim because it would be possible to argue against it by saying that Michael Sandel's arguments do take all of the relevant issues into consideration. But the claim is too broad. Because the thesis does not specify which "issues" it is focused on—or why it matters if they are considered—readers won't know what the rest of the essay will argue, and the writer won't know what to focus on. If there is a particular issue that Sandel does not address, then a more specific version of the thesis would include that issue—hand an explanation of why it is important.  
Arguable thesis with analytical claim  
While Sandel argues persuasively that our instinct to "remake" (54) ourselves into something ever more perfect is a problem, his belief that we can always draw a line between what is medically necessary and what makes us simply "better than well" (51) is less convincing.
This is an arguable analytical claim. To argue for this claim, the essay writer will need to show how evidence from the article itself points to this interpretation. It's also a reasonable scope for a thesis because it can be supported with evidence available in the text and is neither too broad nor too narrow.  
Arguable thesis with normative claim  
Given Sandel's argument against genetic enhancement, we should not allow parents to decide on using Human Growth Hormone for their children.
This thesis tells us what we should do about a particular issue discussed in Sandel's article, but it does not tell us how we should understand Sandel's argument.  
Questions to ask about your thesis  
Is the thesis truly arguable? Does it speak to a genuine dilemma in the source, or would most readers automatically agree with it?  
Is the thesis too obvious? Again, would most or all readers agree with it without needing to see your argument?  
Is the thesis complex enough to require a whole essay's worth of argument?  
Is the thesis supportable with evidence from the text rather than with generalizations or outside research?  
Would anyone want to read a paper in which this thesis was developed? That is, can you explain what this paper is adding to our understanding of a problem, question, or topic?
Tips for Reading an Assignment Prompt
Asking Analytical Questions
Introductions
What Do Introductions Across the Disciplines Have in Common?
Anatomy of a Body Paragraph
Transitions
Tips for Organizing Your Essay
Counterargument
Conclusions
Strategies for Essay Writing: Downloadable PDFs
Brief Guides to Writing in the Disciplines
Quick Links
Schedule an Appointment
English Grammar and Language Tutor
Harvard Guide to Using Sources
Departmental Writing Fellows
Writing Advice: The Harvard Writing Tutor Blog

How to Write a Master's Thesis: A Guide to Planning Your Thesis, Pursuing It, and Avoiding Pitfalls
#scribendiinc
Part 1: Initial Considerations
Who needs to write a master's thesis.
Thesis writing is one of the more daunting challenges of higher education. That being said, not all master's students have to write a thesis. For example, fields that place a stronger emphasis on applied knowledge, such as nursing, business, and education, tend to have projects and exams to test students on the skills and abilities associated with those fields. Conversely, in disciplines that require in-depth research or highly polished creative abilities, students are usually expected to prove their understanding and independence with a thesis.
What's Your Goal?
Do you want to write a thesis? The process is a long one, often spanning years. It's best to know exactly what you want before you begin. Many people are motivated by career goals. For example, hiring managers may see a master's degree as proof that the candidate is an expert within their field and can lead, motivate, and demonstrate initiative for themselves and others. Others dream of earning their doctorate, and they see a master's degree as a stepping stone toward their Ph.D .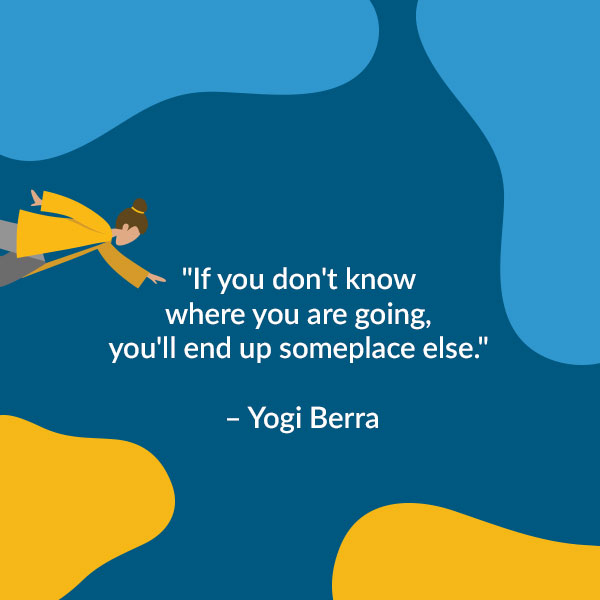 No matter what your desired goal is, you should have one before you start your thesis. With your goal in mind, your work will have a purpose, which will allow you to measure your progress more easily.
Major Types of Theses
Once you've carefully researched or even enrolled in a master's program—a feat that involves its own planning and resources —you should know if you are expected to produce a quantitative (which occurs in many math and science programs), qualitative (which occurs in many humanities programs), or creative (which occurs in many creative writing, music, or fine arts programs) thesis.
Time and Energy Considerations
Advanced degrees are notoriously time and energy consuming. If you have a job, thesis writing will become your second job. If you have a family, they will need to know that your thesis will take a great deal of your attention, energy, and focus.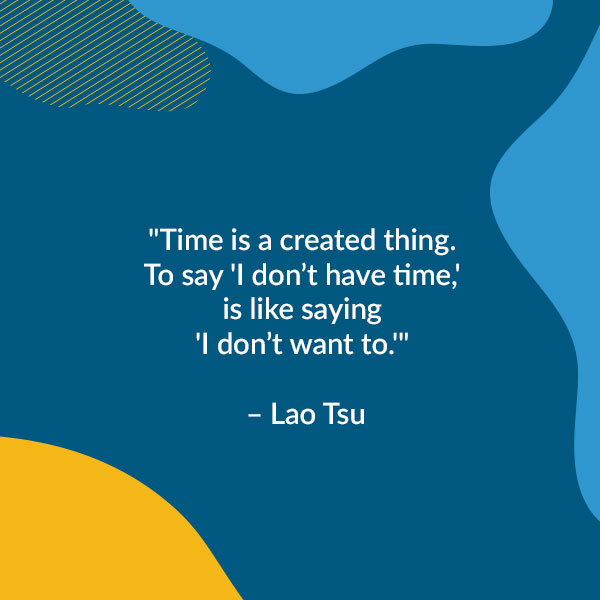 Your studies should not consume you, but they also should not take a back seat to everything else. You will be expected to attend classes, conduct research, source relevant literature, and schedule meetings with various people as you pursue your master's, so it's important to let those you care about know what's going on.
As a general note, most master's programs expect students to finish within a two-year period but are willing to grant extra time if requested, especially if that time is needed to deal with unexpected life events (more on those later).
Part 2: Form an Initial Thesis Question, and Find a Supervisor
When to begin forming your initial thesis question.
Some fields, such as history, may require you to have already formed your thesis question and to have used it to create a statement of intent (outlining the nature of your research) prior to applying to a master's program. Others may require this information only after you've been accepted. Most of the time, you will be expected to come up with your topic yourself. However, in some disciplines, your supervisor may assign a general research topic to you.
Overall, requirements vary immensely from program to program, so it's best to confirm the exact requirements of your specific program.
What to Say to Your Supervisor
You will have a supervisor during your master's studies. Have you identified who that person will be? If yes, have you introduced yourself via email or phone and obtained information on the processes and procedures that are in place for your master's program? Once you've established contact, request an in-person meeting with him or her, and take a page of questions along with you. Your questions might include:
Is there a research subject you can recommend in my field?
I would like to pursue [target research subject] for my thesis. Can you help me narrow my focus?
Can you give me an example of a properly formatted thesis proposal for my program?
Don't Be Afraid to Ask for Help (to a Degree)
Procedures and expectations vary from program to program, and your supervisor is there to help remove doubt and provide encouragement so you can follow the right path when you embark on writing your thesis. Since your supervisor has almost certainly worked with other graduate students (and was one at some point), take advantage of their experience, and ask questions to put your mind at ease about how to write a master's thesis.
That being said, do not rely too heavily on your supervisor. As a graduate student, you are also expected to be able to work independently. Proving your independent initiative and capacity is part of what will earn you your master's degree.
Part 3: Revise Your Thesis
Read everything you can get your hands on.
Whether you have a question or need to create one, your next step is simple and applies to all kinds of theses: read.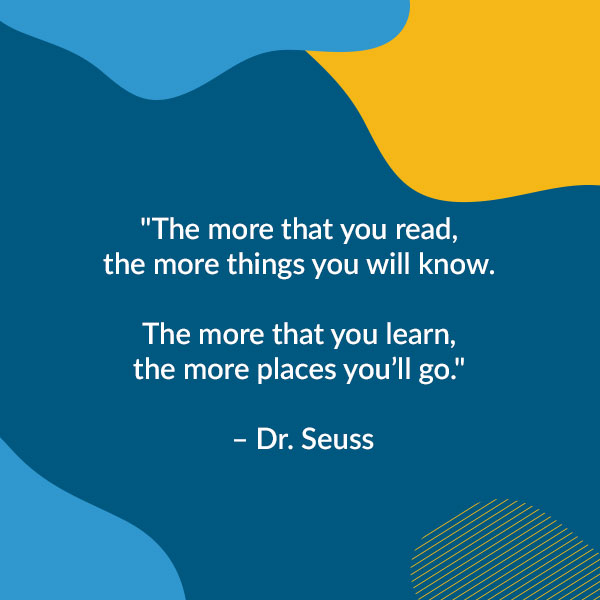 Seek Out Knowledge or Research Gaps
Read everything you can that relates to the question or the field you are studying. The only way you will be able to determine where you can go is to see where everyone else has been. After you have read some published material, you will start to spot gaps in current research or notice things that could be developed further with an alternative approach. Things that are known but not understood or understood but not explained clearly or consistently are great potential thesis subjects. Addressing something already known from a new perspective or with a different style could also be a potentially valuable project. Whichever way you choose to do it, keep in mind that your project should make a valuable contribution to your field.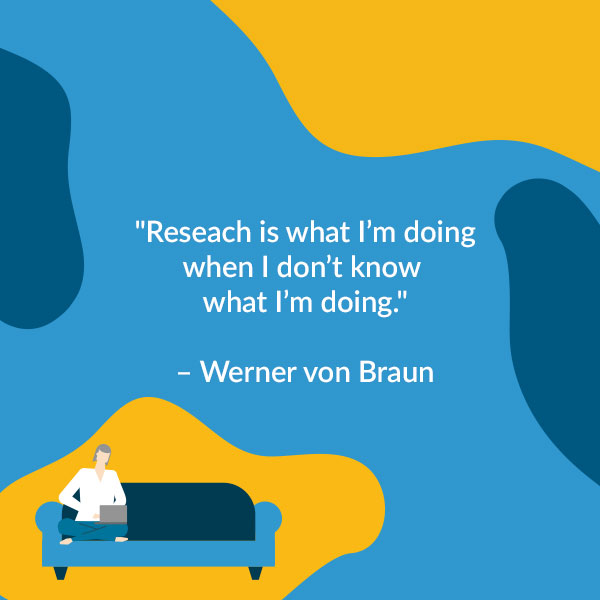 Talk with Experts in Your Field (and Don't Be Afraid to Revise Your Thesis)
To help narrow down your thesis topic, talk to your supervisor. Your supervisor will have an idea of what is current in your field and what can be left alone because others are already working on it. Additionally, the school you are attending will have programs and faculty with particular areas of interest within your chosen field.
On a similar note, don't be surprised if your thesis question changes as you study. Other students and researchers are out there, and as they publish, what you are working on can change. You might also discover that your question is too vague, not substantial enough, or even no longer relevant. Do not lose heart! Take what you know and adjust the question to address these concerns as they arise. The freedom to adapt is part of the power you hold as a graduate student.
Part 4: Select a Proposal Committee
What proposal committees are and why they're useful.
When you have a solid question or set of questions, draft a proposal.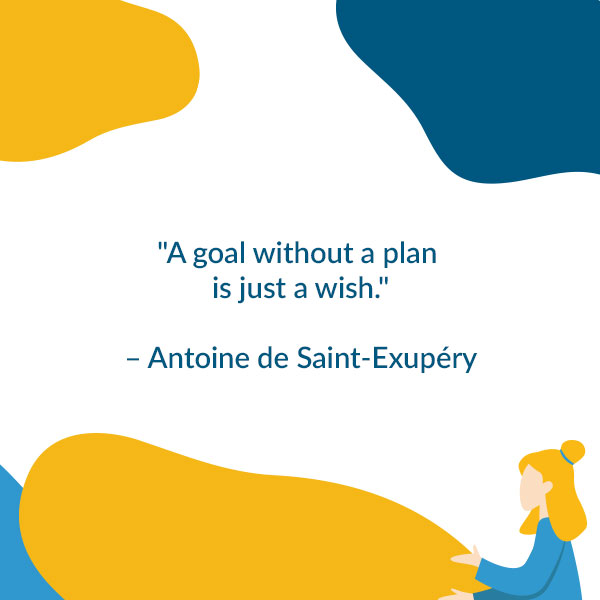 You'll need an original stance and a clear justification for asking, and answering, your thesis question. To ensure this, a committee will review your thesis proposal. Thankfully, that committee will consist of people assigned by your supervisor or department head or handpicked by you. These people will be experts who understand your field of study and will do everything in their power to ensure that you are pursuing something worthwhile. And yes, it is okay to put your supervisor on your committee. Some programs even require that your supervisor be on your committee.
Just remember that the committee will expect you to schedule meetings with them, present your proposal, respond to any questions they might have for you, and ultimately present your findings and thesis when all the work is done. Choose those who are willing to support you, give constructive feedback, and help address issues with your proposal. And don't forget to give your proposal a good, thorough edit and proofread before you present it.
How to Prepare for Committee Meetings
Be ready for committee meetings with synopses of your material for committee members, answers for expected questions, and a calm attitude. To prepare for those meetings, sit in on proposal and thesis defenses so you can watch how other graduate students handle them and see what your committee might ask of you. You can even hold rehearsals with friends and fellow students acting as your committee to help you build confidence for your presentation.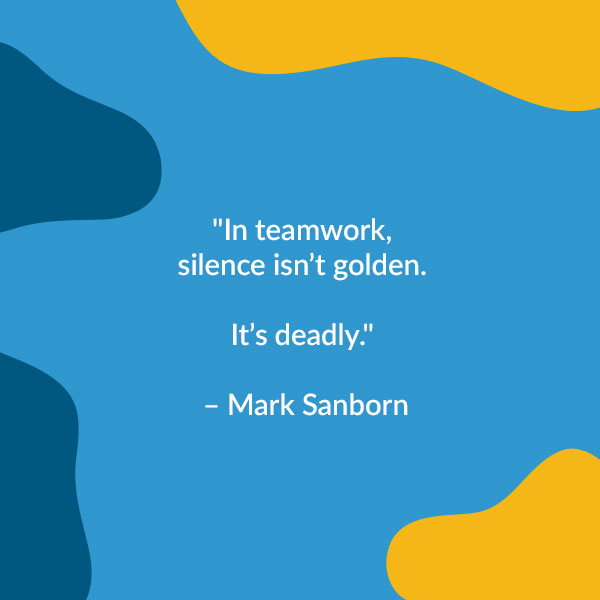 Part 5: Write Your Thesis
What to do once your proposal is approved.
After you have written your thesis proposal and received feedback from your committee, the fun part starts: doing the work. This is where you will take your proposal and carry it out. If you drafted a qualitative or quantitative proposal, your experimentation or will begin here. If you wrote a creative proposal, you will now start working on your material. Your proposal should be strong enough to give you direction when you perform your experiments, conduct interviews, or craft your work. Take note that you will have to check in with your supervisor from time to time to give progress updates.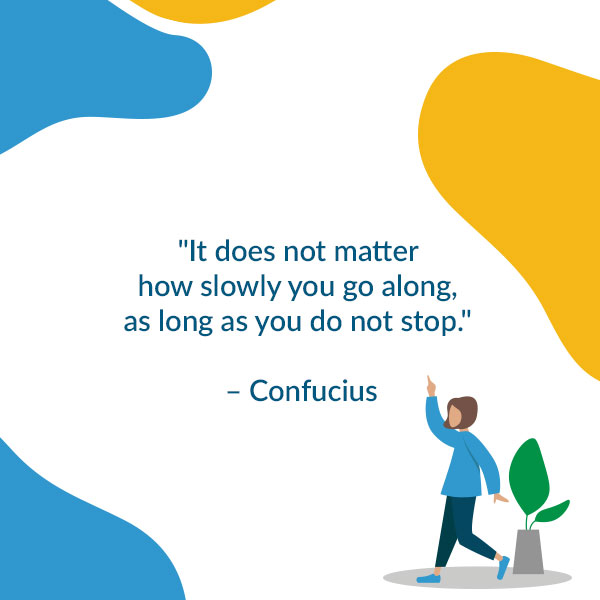 Thesis Writing: It's Important to Pace Yourself and Take Breaks
Do not expect the work to go quickly. You will need to pace yourself and make sure you record your progress meticulously. You can always discard information you don't need, but you cannot go back and grab a crucial fact that you can't quite remember. When in doubt, write it down. When drawing from a source, always create a citation for the information to save your future self time and stress. In the same sense, you may also find journaling to be a helpful process.
Additionally, take breaks and allow yourself to step away from your thesis, even if you're having fun (and especially if you're not). Ideally, your proposal should have milestones in it— points where you can stop and assess what you've already completed and what's left to do. When you reach a milestone, celebrate. Take a day off and relax. Better yet, give yourself a week's vacation! The rest will help you regain your focus and ensure that you function at your best.
How to Become More Comfortable with Presenting Your Work
Once you start reaching your milestones, you should be able to start sharing what you have. Just about everyone in a graduate program has experience giving a presentation at the front of the class, attending a seminar, or watching an interview. If you haven't (or even if you have), look for conferences and clubs that will give you the opportunity to learn about presenting your work and become comfortable with the idea of public speaking. The more you practice talking about what you are studying, the more comfortable you'll be with the information, which will make your committee defenses and other official meetings easier.
Published authors can be called upon to present at conferences, and if your thesis is strong, you may receive an email or a phone call asking if you would share your findings onstage.
Presenting at conferences is also a great way to boost your CV and network within your field. Make presenting part of your education, and it will become something you look forward to instead of fear.
What to Do If Your Relationship with Your Supervisor Sours
A small aside: If it isn't already obvious, you will be communicating extensively with others as you pursue your thesis. That also means that others will need to communicate with you, and if you've been noticing things getting quiet, you will need to be the one to speak up. Your supervisor should speak to you at least once a term and preferably once a week in the more active parts of your research and writing. If you give written work to your supervisor, you should have feedback within three weeks.
If your supervisor does not provide feedback, frequently misses appointments, or is consistently discouraging of your work, contact your graduate program advisor and ask for a new supervisor. The relationship with your supervisor is crucial to your success, especially if she or he is on your committee, and while your supervisor does not have to be friendly, there should at least be professional respect between you.
What to Do If a Crisis Strikes
If something happens in your life that disrupts everything (e.g., emotional strain, the birth of a child, or the death of a family member), ask for help. You are a human being, and personal lives can and do change without warning. Do not wait until you are falling apart before asking for help, either. Learn what resources exist for crises before you have one, so you can head off trauma before it hits. That being said, if you get blindsided, don't refuse help. Seek it out, and take the time you need to recover. Your degree is supposed to help you become a stronger and smarter person, not break you.
Part 6: Polish and Defend Your Master's Thesis
How to write a master's thesis: the final stages.
After your work is done and everything is written down, you will have to give your thesis a good, thorough polishing. This is where you will have to organize the information, draft it into a paper format with an abstract, and abbreviate things to help meet your word-count limit. This is also where your final editing and proofreading passes will occur, after which you will face your final hurdle: presenting your thesis defense to your committee. If they approve your thesis, then congratulations! You are now a master of your chosen field.
Conclusion and Parting Thoughts
Remember that you do not (and should not) have to learn how to write a master's thesis on your own. Thesis writing is collaborative, as is practically any kind of research.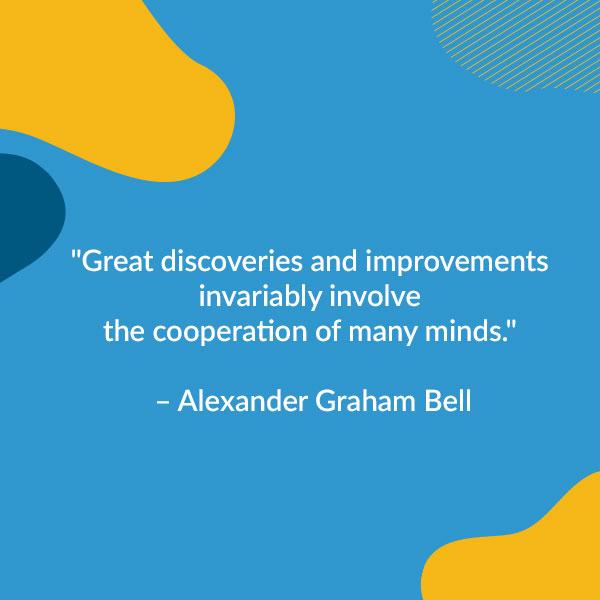 While you will be expected to develop your thesis using your own initiative, pursue it with your own ambition, and complete it with your own abilities, you will also be expected to use all available resources to do so. The purpose of a master's thesis is to help you develop your own independent abilities, ensuring that you can drive your own career forward without constantly looking to others to provide direction. Leaders get master's degrees. That's why many business professionals in leadership roles have graduate degree initials after their last names. If you already have the skills necessary to motivate yourself, lead others, and drive change, you may only need your master's as an acknowledgement of your abilities. If you do not, but you apply yourself carefully and thoroughly to the pursuit of your thesis, you should come away from your studies with those skills in place.
A final thought regarding collaboration: all theses have a section for acknowledgements. Be sure to say thank you to those who helped you become a master. One day, someone might be doing the same for you.
Image source: Falkenpost/Pixabay.com
We're Masters at Master's Theses! Make Yours Shine.
Let our expert academic editors perfect your writing, or get a free sample, about the author.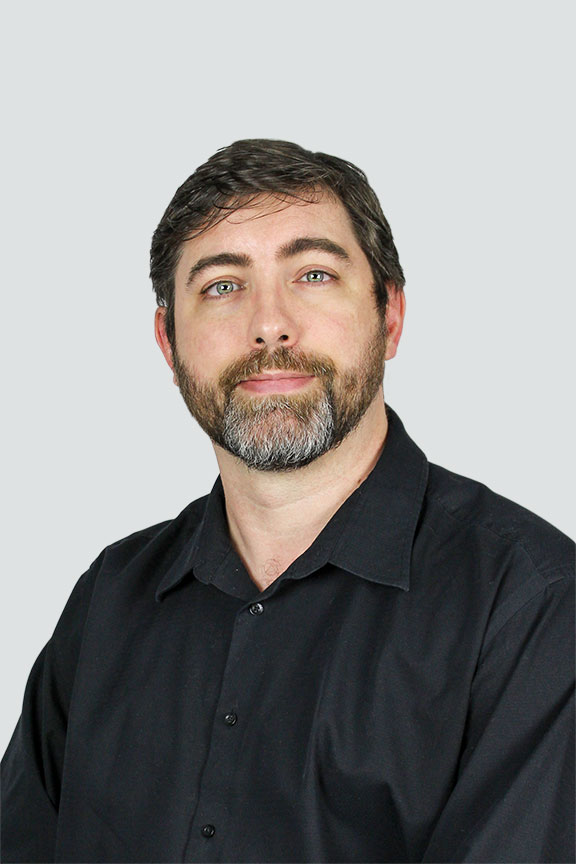 A Scribendi in-house editor, Anthony is happily putting his BA in English from Western University to good use with thoughtful feedback and incisive editing. An avid reader and gamer, he can be found during his off hours enjoying narrative-driven games and obscure and amusing texts, as well as cooking for his family.
Have You Read?
"The Complete Beginner's Guide to Academic Writing"
Related Posts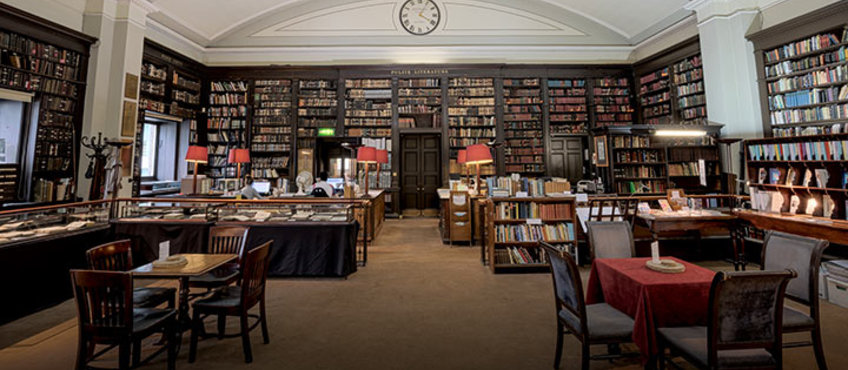 How to Write a Thesis or Dissertation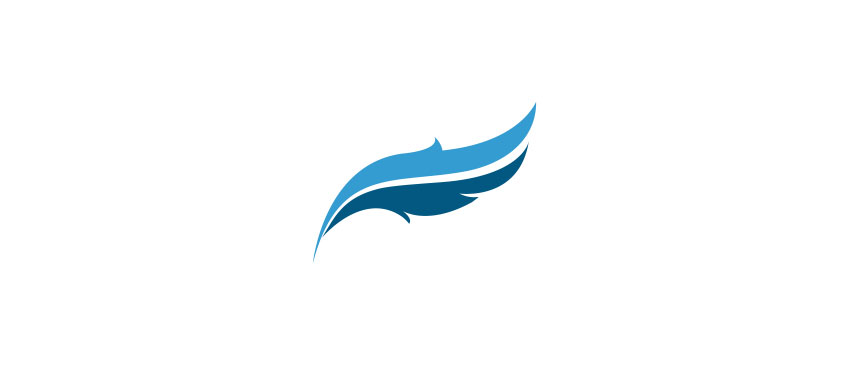 Selecting a Thesis Committee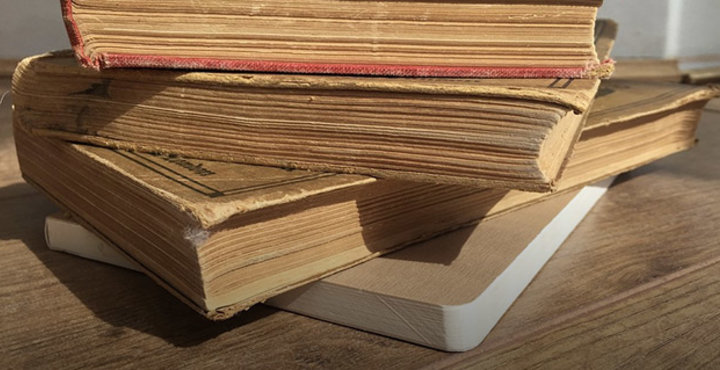 Thesis/Dissertation Writing Series: How to Write a Literature Review
Upload your file(s) so we can calculate your word count, or enter your word count manually.
We will also recommend a service based on the file(s) you upload.
English is not my first language. I need English editing and proofreading so that I sound like a native speaker.
I need to have my journal article, dissertation, or term paper edited and proofread, or I need help with an admissions essay or proposal.
I have a novel, manuscript, play, or ebook. I need editing, copy editing, proofreading, a critique of my work, or a query package.
I need editing and proofreading for my white papers, reports, manuals, press releases, marketing materials, and other business documents.
I need to have my essay, project, assignment, or term paper edited and proofread.
I want to sound professional and to get hired. I have a resume, letter, email, or personal document that I need to have edited and proofread.
Prices include your personal % discount.
Prices include % sales tax ( ).

Yale College Undergraduate Admissions
A Liberal Arts Education
Majors & Academic Programs
Teaching & Advising
Undergraduate Research
International Experiences
Science & Engineering Faculty Features
Residential Colleges
Extracurriculars
Identity, Culture, Faith
Multicultural Open House
Virtual Tour
Bulldogs' Blogs
First-Year Applicants
International First-Year Applicants
QuestBridge First-Year Applicants
Military Veteran Applicants
Transfer Applicants
Eli Whitney: Nontraditional Applicants
Non-Degree & Alumni Auditing Applicants
What Yale Looks For
Putting Together Your Application
Selecting High School Courses
Application FAQs
First-Generation College Students
Rural and Small Town Students
Choosing Where to Apply
Inside the Yale Admissions Office Podcast
Visit Campus
Virtual Events
Connect With Yale Admissions
The Details
Estimate Your Cost
QuestBridge
Search form
Where do i start: how to prepare for your senior thesis.
All majors here at Yale require the completion of a senior requirement in order to graduate. For some seniors, that may mean completing a project or taking a written or oral exam. For others, like myself, that means writing a semester or year-long thesis about a topic relating to your major of study. According to the Handbook for Directors of Undergraduate Studies in Yale College, "the senior requirement measures whether the student can demonstrate some form of mastering or substantial competence in some significant aspect of the subject of the major." In other words, this requirement exists to show the knowledge and expertise you have developed through your time here at Yale. So, where do you begin?
One of the first things to complete on your "Senior Thesis To-Do List" is finding an advisor. Having an advisor who you are not only comfortable with but who also has experience in the topic you're interested in is incredibly important. You'll be spending a lot of time with your advisor and ideally, you want someone who will both push you in exploring your interests and be able to guide you on how best to approach a long thesis paper.
Once you have found an advisor, you should start narrowing down your thesis idea. Do not worry if you don't have a specific thesis topic right off the bat. I surely didn't and I'm glad I was able to have the opportunity to talk about topics at length with my advisor before we made a final decision. Begin BIG and then slowly start finding ways to make your thesis specific. My advisor and I had several meetings where we discussed the big topics I was interested in - gender, health, political science - and the various routes my paper could go in depending on the specific question I came up with. You want to find a topic that you are generally interested or passionate about, so take your time and explore.
After deciding on the specific thesis topic that you'll be tackling in your paper, it's time to begin your research and prep for the writing process. Writing a senior essay is a very daunting task. For my major - political science - the senior paper needs to be 25 pages minimum. This paper has the potential of being the longest paper you'll write during your entire Yale undergraduate career and so, preparation is necessary.
A great resource offered by Yale to undergrads writing their thesis (or any other type of paper)  are library consultations, which you can schedule through the Yale Library Homepage. I recently had a consultation with a librarian in the social studies library and it was such a great experience. We spent about an hour and half talking about my thesis, sections I was possibly thinking about including in my essay and then explored the various databases I could use to find sources.
Tackling the senior thesis is all about patience and time management. It is going to be a long process, whether you're writing it in one semester or taking the whole academic year. If you don't pace yourself, it can soon feel overwhelming. So, ease yourself into the research process and take advantage of the resources your advisor and Yale can offer you.
More Posts by Paulina
Toad-ally Musical: Concerts and Memories at Toad's
Ticking Clock: Entering my Final Semester at Yale
Transfer Roundtable: "The End" - An Open Conversation with Yale Transfer Students
With Love, From Oxford - Photo Essay
Transfer Roundtable "The Middle" - An Open Conversation with Yale Transfer Students
Transfer Roundtable: "The Beginning" - An Open Conversation with Yale Transfer Students
Why Yale? - My Reasons for Choosing Yale as a Transfer Student
Stressing over Summer - The Importance of Taking a Break and Dealing with Burnout
Three Universities, Three Years: Confessions of a Travel-Driven Student
The University of Tennessee, Knoxville
The graduate school, defending your thesis/dissertation deadline.
Graduate students planning on graduating fall 2023 must defend their thesis or dissertation by November 10 . For more information on deadlines, visit the graduation deadlines webpage .
The flagship campus of the University of Tennessee System and partner in the Tennessee Transfer Pathway .
Texas A&M's 2023 Three Minute Thesis Finals Set for Friday
Ten graduate students will compete in Texas A&M University's Three Minute Thesis (3MT) competition finals on Nov. 3. The winner will go on to represent Texas A&M at the southeast regional 3MT competition, held at the Council of Southern Graduate School's (CSGS) annual meeting in March in Greenville, South Carolina.  Developed in 2008 by Australia's University of Queensland, 3MT gives competitors three minutes to present a compelling oration on their research and its significance to a non-specialist audience, using just one slide. The event was an instant hit in Australia and quickly spread beyond its borders where it has been adopted by universities worldwide. Texas A&M was among the first U.S. institutions to hold a 3MT competition in 2013. This year marks the 11th annual installment of the event on A&M's campus.    The competition is an opportunity for graduate students to sharpen their research focus, improve their presentation skills and perfect their elevator pitch for prospective employers and anyone else interested in learning about their research. Graduate and Professional School Interim Associate Provost and Dean Fuhui Tong said 3MT showcases outstanding research by graduate students and presents a great opportunity to communicate that research to the campus and greater community. 
"3MT serves as a remarkable platform to highlight the outstanding research conducted by Texas A&M's graduate students. The competition's focus on participants' ability to explain the importance of their research to an audience outside their discipline makes it an effective means to bridge the gap between research and real-world impact," Tong said.  Five colleges and 10 departments are represented by presenters in this year's finals. Last year's top honors went to  Chih-Shen Cheng , from the College of Engineering. As a result of Cheng's win, his Department of Civil and Environmental Engineering has held the Texas A&M University 3MT cup for the past year. 
This year, Vivek Bheeroo , a doctoral student from civil engineering, will try to retain the department's hold on the cup. Other competitors are: Hannah Bowling  (Arts & Sciences – English) Gemini Creason-Parker  (Arts & Sciences – Sociology) Sarah Hargett  (Engineering – Biomedical Engineering) Mahtab Heydari  (Engineering – Mechanical Engineering) Justinn Jones  (Agriculture & Life Sciences – Ecology and Conservation Biology) Srihari Menon  (Engineering – Industrial Engineering) Oluyomi Oloruntoba  (Public Health – Public Health Sciences) Andrea Porter  (Engineering Interdisciplinary Engineering) Rohit Kumar  (Architecture – Architecture)
The 3MT finals, hosted by the Graduate and Professional School, is Friday, Nov. 3, from 6 to 8 p.m. in Rudder Forum. The event is free and open to the public and also available via livestream. Registration to attend in person or watch the livestream is required. Visit  tx.ag/3MTFinals2023  for info.
Media contact: Rob Dixon, [email protected]
Related Stories
Texas Arbor Day Highlights Value, Benefits Of Trees
Texas A&M Forest Service plans to give away more than 8,000 seedlings in effort to encourage tree planting.
Mays Business School Launches New Flex Online MBA Program
The program begins in August and allows participants to complete work on their own schedules .
Aggies And Longhorns Unite To Prepare Bonfire Memorial For Annual Remembrance Event
The local chapter of the University of Texas alumni group Texas Exes will join A&M staff and volunteers for the memorial's annual cleaning.
Recent Stories
Subscribe to the Texas A&M Today newsletter for the latest news and stories every week.
Campuses | Buses | Parking
Information Technology | Jobs at KU
Tuition | Bill Payments | Scholarship Search Financial Aid | Loans | Beak 'em Bucks
People Search
Search class sections | Online courses
Libraries | Hours & locations | Ask
Advising | Catalog | Tutors Writing Center | Math help room Finals Schedule | GPA Calculator
Search form
Graduate students to compete in 3-minute thesis competition.
LAWRENCE — Entrepreneurs often have an "elevator pitch," a concise speech to explain their business in 30-60 seconds. Research can be more complicated, so a group of University of Kansas graduate students will get a full 180 seconds to explain their projects in the Three Minute Thesis (3MT) competition this month.
KU's competition is part of the Global 3MT , which highlights graduate student research by challenging students to explain their work concisely and effectively to an audience of nonexperts.
"As KU students and researchers make discoveries that change the world, they must be able to help the world understand the significance of that research," said Jen Roberts, vice provost for academic affairs and graduate studies. "Researchers can talk to each other for hours about their work, but explaining to a general audience for just three minutes may actually be harder. The 3MT competition encourages students to build that skill."
The competition judges, who are not experts in the research fields presented, will select a first-place winner to receive a $600 award and a second-place winner to receive $300. The audience will select a People's Choice winner, who will receive $150. The first-place presenter will serve as KU's representative at the Midwestern Association of Graduate Schools 3MT Competition in the spring.
Research topics this year include antibacterial properties of bioactive glass in bone cement; predicting drought from outer space; understanding and developing techniques to break chemical bonds in spent nuclear fuel rods; addressing the gender gap in low brass music sections and using exhaust gas recirculation to enhance internal combustion engine performance and reduce harmful nitrogen oxides.
"The 3MT competition is an amazing platform that allows you to look into the creative aspect of the complex research we conduct. It is a nice feeling to have your five-year-long thesis summarized in a way that everyone can finally get you," said Sayuri Niyangoda, KU doctoral candidate and last year's first-place and people's choice winner.
The University of Queensland in Australia founded the 3MT competition in 2008, and more than 900 universities in over 85 countries currently participate.
"The competition offers a dual opportunity," Roberts said. "Students learn to be concise and engaging in describing their research, and the audience gets a quick introduction to groundbreaking research in a variety of fields."
For more information, contact the Office Graduate Studies at [email protected] .
The University of Kansas is a major comprehensive research and teaching university. The university's mission is to lift students and society by educating leaders, building healthy communities and making discoveries that change the world. The KU News Service is the central public relations office for the Lawrence campus.
[email protected] | 1450 Jayhawk Blvd., Suite 37, Lawrence, KS 66045
Graduation and honor rolls
Search all KU News
Give to KU »