How to write the Research Background and Motivation for your Thesis or Dissertation
24th November 2009 24/11/09
You know what you want to write about. You've got the chapters planned out. But now you have to justify your choice of research project by writing a "Research Background and Motivation" section. This usually comes in the introduction, although pieces of it may end up in your abstract. Actually – it's not that difficult; this is because it should be personal, and personal writing is always easier to write than research.
Basically, what in your life has brought you to the point where you decided upon this specific research topic? What inspired you to study/get involved in this field? What major works motivated or interested you? What personal challenges or experiences have made this research emotionally charged and relevant. The more you can express your passion and dedication to your research, the stronger it will be.
Hopefully, you're genuinely interested in what you're doing and find the topic stimulating and useful. Just tell your readers why.
Of course it's not all about you; it's about your responses to related works – what did you read that you didn't agree with? What problems do you see in the current state of research in the field or on the topic? What piques your interest that no one else has explored before?
The Research Background and Motivation section of your thesis or dissertation is basically a combination of A) the evolution of theory / thought / responses to a topic and B) your personal reaction / feelings / thoughts on the subject.
Tips for writing the Research Background and Motivation Section
1) This is basically your only chance to let your own personality and passion shine out. Establishing your personality, your confidence, and your enthusiasm for researching the topic will go a long way in establishing credibility and interest for what you have to say.
2) Let it be known that you know yourself. Casually reference or cite information. Not the boring stuff (which you may do later in the literature review) but the salient or surprising discoveries which revolutionized your thinking or understanding of the topic.
This is a unique website which will require a more modern browser to work! Please upgrade today!
10 tips to motivate you to write the bachelor's or master's Thesis
Toni was no longer motivated to write his thesis.  He's stuck waiting for it to come back. Unfortunately, it's not coming back on its own. Toni's gotta do something.
Here are some effective methods and techniques to overcome any lack of motivation. You can start using them right now, and they will even continue to serve you later in life. Surely you are already familiar with one or two of the techniques.
Motivation 1: "Intermediate wins"!
Success is fun... Many small successes can even make the thesis fun. So try something: quickly search for 20 sources with Google Scholar, design the first outline, collect the questions for the questionnaire or for your interviews, format the tables and figures, sort the English articles, make appointments with your supervisor or contact persons etc. then celebrate each of your small and quick successes as they will help you get past blockades!
We once made a whole list of so-called no-brainers here. These are small routine jobs that require little intellect but must be done. No-brainer functions as tangible little rewards because your success is quickly apparent. Enjoy getting things done!
Motivation 2: Processing small tasks in batches
They are annoying, but they must be done: Small necessary tasks like scanning and copying, ordering books, making appointments, formatting, checking something or filing web pages...
If you don't have enough motivation to write, analyze or do something similarly strenuous at the moment, then complete these tasks. Checking items off will bring new motivation very quickly! And this flow of tasks brings you back into the "getting things done" mood!  
Motivation 3: Set an appointment with your thesis supervisor
A task that is wonderfully suited to be completed when you're stuck in the motivation hole: making an appointment with your supervisor. All you need to do is give them a quick call or send them a short e-mail. You don't have to meet right away. Appointments like this need a few days' notice. What luck! You can be sure that the days leading up to the consultation will be very productive. And what should you discuss with your supervisor? Show and discuss the results of your latest efforts.
Motivation 4: Fixed times for the hard tasks!
We all prefer to postpone hard tasks. And that makes it even harder... Set fixed times for a task. Designate each morning from 8.00 to 12.30 to writing and use the afternoon for research and reading. Habits help break excuses. You'd be surprised.
Motivation 5: Big rewards for success!
Immediate motivation comes from the achievement of intermediate goals. Treat yourself then! For example, you could go to the movies after 10 pages of writing, buy new shoes after you've finished all the expert interviews or go out to dinner when that darn bibliography is finally finished. Enjoy getting things done!
Motivation 6: Do something besides the thesis!
A second project other than the thesis can help motivate you to work on the thesis. Sounds weird but it's true. If you limit the hours you work on your thesis to fewer hours per day, you can be more productive. Work on other issues like polishing your application, learning another language or programming a video game (just kidding…). If you have less time to work on your thesis, you will increase the "pressure in the boiler" and thus your focus.
Motivation 7: Celebrate your "rituals" during the thesis!
We as humans are creatures of habit and love rituals. When working on your bachelor's or master's thesis, listen to a power song over and over again (try power songs on Spotify). Organize your desk in the morning, go for a walk at 1pm, browse YouTube in the morning to dispel sorrow and worries, etc...
If you don't have to worry about your daily routine, you can spend more time thinking about your thesis. Enjoy getting things done!
Motivation 8: Define and eliminate obstacles and distractions that will prevent you from writing
When you are stuck in the motivational hole, ask yourself: "What exactly is stopping me from continuing to write this chapter now? Why am I allowing the conclusion chapter to put me in a bad mood?"
Extra tip: Record a description of your current problem to an audio file and listen to it again tomorrow! You'll be laughing at yourself. Do that every day and you don't be such a crybaby anymore.
Motivation 9: Compare yourself!
This is not the best advice for every situation but it can help when you're stuck in the motivation hole. This is the so-called pilgrimage effect: you see others who are much worse off, who have critical diseases...
So go to the library, browse the shelves and calm down. You are not suffering alone. The thesis is not the end of your life but only the end of your career as a student! Enjoy getting things done!
Motivation 10: Follow-up project - life after the thesis
Everything has an end! Even if it is absolutely unimaginable for you just now: The moment will come when your bachelor's or master's thesis is printed and in front of you. Close your eyes and dream about it. You might want to do that every day...
Follow-up projects are very different for everyone. You could be going on a trip, searching for a new job, applying for an exotic internship, planning a wedding or starting a business. Thinking about what's next will give you new energy and motivation. Write down that project and stick it to the pin board!
Good luck writing your text! Silvio and the Aristolo Team
PS: Check out the Thesis-ABC and the Thesis Guide for writing a bachelor or master thesis in 31 days.
Purdue Online Writing Lab Purdue OWL® College of Liberal Arts
Setting Goals & Staying Motivated 

Welcome to the Purdue OWL
This page is brought to you by the OWL at Purdue University. When printing this page, you must include the entire legal notice.
Copyright ©1995-2018 by The Writing Lab & The OWL at Purdue and Purdue University. All rights reserved. This material may not be published, reproduced, broadcast, rewritten, or redistributed without permission. Use of this site constitutes acceptance of our terms and conditions of fair use.
This vidcast talks about how to set goals and how to maintain motivation for long writing tasks. When setting goals for a writing project, it is important to think about goals for the entire project and also goals for specific writing times. These latter goals should be specific, measurable, and manageable within the time allotted for writing. The section on motivation shares ideas for boosting motivation over the course of a long writing project. The handouts on goal-setting and staying productive, as well as the scholarly writing inventory, complement the material in this vidcast and should be used in conjunction with it. 
Note: Closed-captioning and a full  transcript  are available for this vidcast. 
Handouts 
Goal-Setting for your Personal Intensive Writing Experience (IWE) | [PDF]
This handout guides writers through the important process of goal-setting for the personal Intensive Writing Experience. Specifically, it talks about how to (1) formulate specific, measurable, and reasonable writing goals, (2) set an overall IWE goal, (3) break up the overall goal into smaller, daily goals, and (4) break up daily goals into smaller goals for individual writing sessions. Writers are prompted to clear their head of distracting thoughts before each writing session and, after each session, to debrief on their progress and recalibrate goals as needed. 
Scholarly Writing Inventory (PDF) 
This questionnaire helps writers identify and inventory their personal strengths and weaknesses as scholarly writers. Specifically, writers are prompted to answer questions pertaining to (1) the emotional/psychological aspects of writing, (2) writing routines, (3) research, (4) organization, (5) citation, (6) mechanics, (7) social support, and (8) access to help. By completing this questionnaire, scholarly writers will find themselves in a better position to build upon their strengths and address their weaknesses. 
Stay ing Productive for Long Writing Tasks (PDF)
This resource offers some practical tips and tools to assist writers in staying productive for extended periods of time in the face of common challenges like procrastination. It discusses how the process of writing is more than putting words on a page and offers suggestions for addressing negative emotions towards writing, such as anxiety. The handout also lays out helpful methods for staying productive for long writing tasks: (1) time-based methods, (2) social-based methods, (3) output-based methods, (4) reward-based methods, and (5) mixed methods. 
PRO Courses Guides New Tech Help Pro Expert Videos About wikiHow Pro Upgrade Sign In
EDIT Edit this Article
EXPLORE Tech Help Pro About Us Random Article Quizzes Request a New Article Community Dashboard This Or That Game Popular Categories Arts and Entertainment Artwork Books Movies Computers and Electronics Computers Phone Skills Technology Hacks Health Men's Health Mental Health Women's Health Relationships Dating Love Relationship Issues Hobbies and Crafts Crafts Drawing Games Education & Communication Communication Skills Personal Development Studying Personal Care and Style Fashion Hair Care Personal Hygiene Youth Personal Care School Stuff Dating All Categories Arts and Entertainment Finance and Business Home and Garden Relationship Quizzes Cars & Other Vehicles Food and Entertaining Personal Care and Style Sports and Fitness Computers and Electronics Health Pets and Animals Travel Education & Communication Hobbies and Crafts Philosophy and Religion Work World Family Life Holidays and Traditions Relationships Youth
Browse Articles
Learn Something New
Quizzes Hot
This Or That Game New
Train Your Brain
Explore More
Support wikiHow
About wikiHow
Log in / Sign up
Education and Communications
College University and Postgraduate
Academic Degrees
Doctoral Studies
Theses and Dissertations
How to Write a Good Thesis
Last Updated: May 10, 2023 Fact Checked
This article was co-authored by Bryce Warwick, JD and by wikiHow staff writer, Janice Tieperman . Bryce Warwick is currently the President of Warwick Strategies, an organization based in the San Francisco Bay Area offering premium, personalized private tutoring for the GMAT, LSAT and GRE. Bryce has a JD from the George Washington University Law School. There are 7 references cited in this article, which can be found at the bottom of the page. This article has been fact-checked, ensuring the accuracy of any cited facts and confirming the authority of its sources. This article has been viewed 101,486 times.
Do you have a big term paper or essay on your academic horizons? Before diving into your assignment, you'll need a thesis: a clear, sentence-long explanation at the end of your first/introductory paragraph that defines what your paper will be analyzing, explaining, or arguing. [1] X Research source A good thesis is easy to write if you know what to include—that's why we're here to walk you through everything you need to know. Read on for plenty of tips, explanations, and examples to help take your thesis-writing game to the next level.
How do you write a strong thesis statement?
Argumentative prompt example: Technology helps students succeed in school. The prompt wants you to state whether you agree or disagree with this stance, and why.
Analytical prompt example: Do video games influence the thoughts and actions of teenagers? The prompt wants you to research both sides of this controversial topic and come up with an analysis.
Expository prompt example: Why is a calorie deficit diet plan effective for weight loss? The prompt wants you to go into detail on a specific topic.
The prompt "Genetically-modified foods provide an essential service to society" could be changed to "Do genetically-modified foods provide an essential service to society?"
The prompt "Many people are divided over the advantages and disadvantages of wearing masks" could be adjusted to "What are the pros and cons of wearing masks?"
Example: GMOs provide a high volume of delicious, long-lasting food, making them an essential service to society.
Example: Although politicians debate the practicality of masks in a post-pandemic society, evidence suggests that regular masking helps prevent the transmission of harmful illnesses.
Remember—your thesis is a work in progress! You're welcome to tweak, adjust, and completely change your thesis so it accurately represents your research.
If your professor or teacher assigns an essay or paper with a pre-assigned topic, you might not have to do as much research.
What makes a thesis statement good or effective?
Bad thesis: Pollution is harmful.
Better thesis: Pollution risks harming millions of people through the spread of toxins in the air and waterways.
Bad thesis: Pineapple is a pizza topping.
Better thesis: Pineapple's sweet flavor profile makes it an unsavory choice as a pizza topping.
Bad thesis: Drunk driving is bad.
Better thesis: Alcohol impairs a person's mental functions, making it difficult and dangerous for them to drive a vehicle.
Bad thesis: Twitter is good and bad.
Better thesis: Twitter offers greater visibility to important issues at the risk of imparting a heavy bias.
Bad thesis: The rise of technology has pros and cons.
Better thesis: The rise of technology improves digital literacy, but limits opportunities for in-person interactions.
Bad thesis: The 1970s served as a turning point for women's rights, LGBT rights, and environmental awareness.
Better thesis: The 1970s launched a new era for women's rights that has continued on into the 21st century.
Examples of Thesis Statements
Eliminate passive verbs like "is" or "was"—they don't paint a very clear picture for your reader.
A list format works well for expository thesis statements! List out the different topics you'll be discussing, and then dedicate different sections of your paper to each point.
Expert Q&A
Ask your professor or teacher for a second opinion once you've drafted your thesis. Thanks Helpful 0 Not Helpful 0
You Might Also Like
↑ https://writing.wisc.edu/handbook/process/thesis_or_purpose/
↑ https://writingcenter.uagc.edu/writing-a-thesis
↑ https://writingcenter.unc.edu/tips-and-tools/thesis-statements/
↑ https://depts.washington.edu/pswrite/thesisstmt.html
↑ https://www.norwellschools.org/cms/lib02/MA01001453/Centricity/Domain/206/Thesis%20Statement.pdf
↑ https://clas.uiowa.edu/history/teaching-and-writing-center/guides/argumentation
↑ http://www.u.arizona.edu/~sung/pdf/thesis.pdf
About This Article
Reader Success Stories
J.J. Adeyemo
Sep 21, 2016
Did this article help you?
Natalie Gomez
Oct 4, 2017
Adlina Zamzuri
Jul 4, 2017
Featured Articles
Trending Articles
Watch Articles
Terms of Use
Privacy Policy
Do Not Sell or Share My Info
Not Selling Info
Get all the best how-tos!
Sign up for wikiHow's weekly email newsletter
Student News
News, information, and events for your student life.
How to keep motivated when working on your dissertation or final project
Is your summer filled with research and writing rather than relaxing? Motivation for a long-term project can be challenging to maintain, especially when it feels like everyone else in on a break. So we've put together our top tips on keeping motivated when writing your dissertation.
Write something every (work)day
On the days when you plan to work, aim to write a set number of words a day without fail. Giving yourself this target will do wonders to keep yourself motivated, slowly seeing yourself finishing up section after section while nearing the word count will give you an immense sense of progress. You can always go back and edit, but getting the words down is often the hardest part.
Plan your working hours throughout the day
Doing a 10 hour shift without any objective may seem like a productive session because of all the hours you've done but in reality it isn't. Instead, work out what you want to achieve each day and break your day down into sessions. Give yourself a time in which you'll get a certain task done. Depending what you want to achieve that day you might have one session, or you might have three if you're really busy.
Forcing yourself to work in designated time slots with specific aims will help you be more productive (and give you time to do other things too).
Take a proper break/ do other things
Taking a break could be the best thing to get your motivation back. Try taking a walk outside if the weather is nice,meet your friends in the park, or switch off and enjoy some well-deserved Netflix – you won't regret it and you'll feel even more recharged for your next bit of work.
Find study partners
In many cases, having a study partner(s) will keep you motivated and accountable to each other to keep going. Additionally, having someone else read your work could help identify any mistakes you missed.
Partnering up with someone who is committed as you will also make your study sessions go faster.
Create a progress chart
One of the most demotivating things is the feeling of putting the hard work in without seeing any return.
By tracking your efforts, the progress chart will remind you of where you are doing well and where you need to focus more. It could be a visual reminder that you are moving in the right direction. Do this however suits you – tick off a to do list, something bright and colourful – whatever will make you feel that sense of achievement as you progress.
Take a look at MLE courses on over summer and our pieces on writing productively, and proofreading for more advice.
Share this:
Have a language expert improve your writing
Run a free plagiarism check in 10 minutes, generate accurate citations for free.
Knowledge Base
Dissertation
How to Write a Thesis or Dissertation Introduction
Published on September 7, 2022 by Tegan George and Shona McCombes. Revised on November 21, 2023.
The introduction is the first section of your thesis or dissertation , appearing right after the table of contents . Your introduction draws your reader in, setting the stage for your research with a clear focus, purpose, and direction on a relevant topic .
Your introduction should include:
Your topic, in context: what does your reader need to know to understand your thesis dissertation?
Your focus and scope: what specific aspect of the topic will you address?
The relevance of your research: how does your work fit into existing studies on your topic?
Your questions and objectives: what does your research aim to find out, and how?
An overview of your structure: what does each section contribute to the overall aim?
Table of contents
How to start your introduction, topic and context, focus and scope, relevance and importance, questions and objectives, overview of the structure, thesis introduction example, introduction checklist, other interesting articles, frequently asked questions about introductions.
Although your introduction kicks off your dissertation, it doesn't have to be the first thing you write — in fact, it's often one of the very last parts to be completed (just before your abstract ).
It's a good idea to write a rough draft of your introduction as you begin your research, to help guide you. If you wrote a research proposal , consider using this as a template, as it contains many of the same elements. However, be sure to revise your introduction throughout the writing process, making sure it matches the content of your ensuing sections.
Here's why students love Scribbr's proofreading services
Discover proofreading & editing
Begin by introducing your dissertation topic and giving any necessary background information. It's important to contextualize your research and generate interest. Aim to show why your topic is timely or important. You may want to mention a relevant news item, academic debate, or practical problem.
After a brief introduction to your general area of interest, narrow your focus and define the scope of your research.
You can narrow this down in many ways, such as by:
Geographical area
Time period
Demographics or communities
Themes or aspects of the topic
It's essential to share your motivation for doing this research, as well as how it relates to existing work on your topic. Further, you should also mention what new insights you expect it will contribute.
Start by giving a brief overview of the current state of research. You should definitely cite the most relevant literature, but remember that you will conduct a more in-depth survey of relevant sources in the literature review section, so there's no need to go too in-depth in the introduction.
Depending on your field, the importance of your research might focus on its practical application (e.g., in policy or management) or on advancing scholarly understanding of the topic (e.g., by developing theories or adding new empirical data). In many cases, it will do both.
Ultimately, your introduction should explain how your thesis or dissertation:
Helps solve a practical or theoretical problem
Addresses a gap in the literature
Builds on existing research
Proposes a new understanding of your topic
Perhaps the most important part of your introduction is your questions and objectives, as it sets up the expectations for the rest of your thesis or dissertation. How you formulate your research questions and research objectives will depend on your discipline, topic, and focus, but you should always clearly state the central aim of your research.
If your research aims to test hypotheses , you can formulate them here. Your introduction is also a good place for a conceptual framework that suggests relationships between variables .
Conduct surveys to collect data on students' levels of knowledge, understanding, and positive/negative perceptions of government policy.
Determine whether attitudes to climate policy are associated with variables such as age, gender, region, and social class.
Conduct interviews to gain qualitative insights into students' perspectives and actions in relation to climate policy.
To help guide your reader, end your introduction with an outline  of the structure of the thesis or dissertation to follow. Share a brief summary of each chapter, clearly showing how each contributes to your central aims. However, be careful to keep this overview concise: 1-2 sentences should be enough.
I. Introduction
Human language consists of a set of vowels and consonants which are combined to form words. During the speech production process, thoughts are converted into spoken utterances to convey a message. The appropriate words and their meanings are selected in the mental lexicon (Dell & Burger, 1997). This pre-verbal message is then grammatically coded, during which a syntactic representation of the utterance is built.
Speech, language, and voice disorders affect the vocal cords, nerves, muscles, and brain structures, which result in a distorted language reception or speech production (Sataloff & Hawkshaw, 2014). The symptoms vary from adding superfluous words and taking pauses to hoarseness of the voice, depending on the type of disorder (Dodd, 2005). However, distortions of the speech may also occur as a result of a disease that seems unrelated to speech, such as multiple sclerosis or chronic obstructive pulmonary disease.
This study aims to determine which acoustic parameters are suitable for the automatic detection of exacerbations in patients suffering from chronic obstructive pulmonary disease (COPD) by investigating which aspects of speech differ between COPD patients and healthy speakers and which aspects differ between COPD patients in exacerbation and stable COPD patients.
Checklist: Introduction
I have introduced my research topic in an engaging way.
I have provided necessary context to help the reader understand my topic.
I have clearly specified the focus of my research.
I have shown the relevance and importance of the dissertation topic .
I have clearly stated the problem or question that my research addresses.
I have outlined the specific objectives of the research .
I have provided an overview of the dissertation's structure .
You've written a strong introduction for your thesis or dissertation. Use the other checklists to continue improving your dissertation.
If you want to know more about AI for academic writing, AI tools, or research bias, make sure to check out some of our other articles with explanations and examples or go directly to our tools!
Research bias
Survivorship bias
Self-serving bias
Availability heuristic
Halo effect
Hindsight bias
Deep learning
Generative AI
Machine learning
Reinforcement learning
Supervised vs. unsupervised learning
 (AI) Tools
Grammar Checker
Paraphrasing Tool
Text Summarizer
AI Detector
Plagiarism Checker
Citation Generator
The introduction of a research paper includes several key elements:
A hook to catch the reader's interest
Relevant background on the topic
Details of your research problem
and your problem statement
A thesis statement or research question
Sometimes an overview of the paper
Don't feel that you have to write the introduction first. The introduction is often one of the last parts of the research paper you'll write, along with the conclusion.
This is because it can be easier to introduce your paper once you've already written the body ; you may not have the clearest idea of your arguments until you've written them, and things can change during the writing process .
Research objectives describe what you intend your research project to accomplish.
They summarize the approach and purpose of the project and help to focus your research.
Your objectives should appear in the introduction of your research paper , at the end of your problem statement .
Scope of research is determined at the beginning of your research process , prior to the data collection stage. Sometimes called "scope of study," your scope delineates what will and will not be covered in your project. It helps you focus your work and your time, ensuring that you'll be able to achieve your goals and outcomes.
Defining a scope can be very useful in any research project, from a research proposal to a thesis or dissertation . A scope is needed for all types of research: quantitative , qualitative , and mixed methods .
To define your scope of research, consider the following:
Budget constraints or any specifics of grant funding
Your proposed timeline and duration
Specifics about your population of study, your proposed sample size , and the research methodology you'll pursue
Any inclusion and exclusion criteria
Any anticipated control , extraneous , or confounding variables that could bias your research if not accounted for properly.
Cite this Scribbr article
If you want to cite this source, you can copy and paste the citation or click the "Cite this Scribbr article" button to automatically add the citation to our free Citation Generator.
George, T. & McCombes, S. (2023, November 21). How to Write a Thesis or Dissertation Introduction. Scribbr. Retrieved November 30, 2023, from https://www.scribbr.com/dissertation/introduction-structure/
Is this article helpful?
Tegan George
Other students also liked, how to choose a dissertation topic | 8 steps to follow, how to write an abstract | steps & examples, what is your plagiarism score.
26158766f7f76c0d163cbc4d15ae3f59
Questions about Expos?
Writing Support for Instructors
Your thesis is the central claim in your essay—your main insight or idea about your source or topic. Your thesis should appear early in an academic essay, followed by a logically constructed argument that supports this central claim. A strong thesis is arguable, which means a thoughtful reader could disagree with it and therefore needs your careful analysis of the evidence to understand how you arrived at this claim. You arrive at your thesis by examining and analyzing the evidence available to you, which might be text or other types of source material.
A thesis will generally respond to an analytical question or pose a solution to a problem that you have framed for your readers (and for yourself). When you frame that question or problem for your readers, you are telling them what is at stake in your argument—why your question matters and why they should care about the answer . If you can explain to your readers why a question or problem is worth addressing, then they will understand why it's worth reading an essay that develops your thesis—and you will understand why it's worth writing that essay.
A strong thesis will be arguable rather than descriptive , and it will be the right scope for the essay you are writing. If your thesis is descriptive, then you will not need to convince your readers of anything—you will be naming or summarizing something your readers can already see for themselves. If your thesis is too narrow, you won't be able to explore your topic in enough depth to say something interesting about it. If your thesis is too broad, you may not be able to support it with evidence from the available sources.
When you are writing an essay for a course assignment, you should make sure you understand what type of claim you are being asked to make. Many of your assignments will be asking you to make analytical claims , which are based on interpretation of facts, data, or sources.
Some of your assignments may ask you to make normative claims. Normative claims are claims of value or evaluation rather than fact—claims about how things should be rather than how they are. A normative claim makes the case for the importance of something, the action that should be taken, or the way the world should be. When you are asked to write a policy memo, a proposal, or an essay based on your own opinion, you will be making normative claims.
Here are some examples of possible thesis statements for a student's analysis of the article "The Case Against Perfection" by Professor Michael Sandel.  
Descriptive thesis (not arguable)  
While Sandel argues that pursuing perfection through genetic engineering would decrease our sense of humility, he claims that the sense of solidarity we would lose is also important.
This thesis summarizes several points in Sandel's argument, but it does not make a claim about how we should understand his argument. A reader who read Sandel's argument would not also need to read an essay based on this descriptive thesis.  
Broad thesis (arguable, but difficult to support with evidence)  
Michael Sandel's arguments about genetic engineering do not take into consideration all the relevant issues.
This is an arguable claim because it would be possible to argue against it by saying that Michael Sandel's arguments do take all of the relevant issues into consideration. But the claim is too broad. Because the thesis does not specify which "issues" it is focused on—or why it matters if they are considered—readers won't know what the rest of the essay will argue, and the writer won't know what to focus on. If there is a particular issue that Sandel does not address, then a more specific version of the thesis would include that issue—hand an explanation of why it is important.  
Arguable thesis with analytical claim  
While Sandel argues persuasively that our instinct to "remake" (54) ourselves into something ever more perfect is a problem, his belief that we can always draw a line between what is medically necessary and what makes us simply "better than well" (51) is less convincing.
This is an arguable analytical claim. To argue for this claim, the essay writer will need to show how evidence from the article itself points to this interpretation. It's also a reasonable scope for a thesis because it can be supported with evidence available in the text and is neither too broad nor too narrow.  
Arguable thesis with normative claim  
Given Sandel's argument against genetic enhancement, we should not allow parents to decide on using Human Growth Hormone for their children.
This thesis tells us what we should do about a particular issue discussed in Sandel's article, but it does not tell us how we should understand Sandel's argument.  
Questions to ask about your thesis  
Is the thesis truly arguable? Does it speak to a genuine dilemma in the source, or would most readers automatically agree with it?  
Is the thesis too obvious? Again, would most or all readers agree with it without needing to see your argument?  
Is the thesis complex enough to require a whole essay's worth of argument?  
Is the thesis supportable with evidence from the text rather than with generalizations or outside research?  
Would anyone want to read a paper in which this thesis was developed? That is, can you explain what this paper is adding to our understanding of a problem, question, or topic?
Tips for Reading an Assignment Prompt
Asking Analytical Questions
Introductions
What Do Introductions Across the Disciplines Have in Common?
Anatomy of a Body Paragraph
Transitions
Tips for Organizing Your Essay
Counterargument
Conclusions
Strategies for Essay Writing: Downloadable PDFs
Brief Guides to Writing in the Disciplines
Quick Links
Schedule an Appointment
English Grammar and Language Tutor
Drop-in hours
Harvard Guide to Using Sources
Departmental Writing Fellows
Writing Advice: The Harvard Writing Tutor Blog
About LiveInnovation.org
Prof. Dr. Francisco Tigre Moura
Publications
Live AM: Artist Monitor
Live FM: Fan Monitor
Media/Events
Consumer Behavior
Marketing Research
Statistics Support
Thesis Writing
How to Write an INTRODUCTION Chapter (of a Thesis)
So it seems like you've read my previous article on how to develop a fantastic marketing or management thesis idea , right?
That is great. But perhaps now you have a clear idea of what to do for your research project but you don't know exactly how to start your bachelor or masters thesis?
No worries! We've got your back. Here are some (hopefully) useful tips to do a great job and impress your supervisor and reviewers!
First of all: There is NO specific correct way to structure the Introduction chapter. But I suggest you cover the following structure:
***********************************************************
1.1 Personal Motivation
1.2 Research Aims and Objectives
       1.2.1 Aim
1.2.2 Objectives
1.3 Structure of the Thesis
Let's discuss each topic in detail so that you don't miss anything and can look impressively smart!
Imagine that your grandma is going to read your thesis and it is entitled "Applying Machine to Machine Interaction to Improve Sustainability Practices in Music Festivals".
Would she know what "Machine to Machine Interaction" is? (Maybe she does and even more than us two put together!). But let's assume she has no clue!
Would she know which sustainability practices are applied in music festivals? (Well, maybe she went to Woodstock in 1969, had an affair with Jimmy Hendrix and helped them reduce water consumption!). But let's assume she has no clue of what it is!
This is exactly the point of an introduction! The reader (whoever he/she may be!) has to be able to read your introduction and have an OVERALL idea and be FAMILIARIZED with the CONTEXT of your study.
And how do you achieve it? SIMPLE. Do the following:
What is it? When did it start?
Which are they? What are examples of practices applied to music festivals?
What is the trend within the industry sector/product type/service type you are discussing? In the last decade, has it increased? Decreased? How large is the global/regional market size? What are sales volumes of key players?
Use RELIABLE sources for your data: renowned institutions and organizations, research groups, scientific publications.
Make sure to REFERENCE all your data.
Video Support: Introduction Chapter 
In case you are enjoying the article, do not forget to watch the video with further support on how to write the introduction chapter of your thesis.
Here is the section of the thesis where you describe your motivation for conducting a study on this topic.
In other words: Explain why you are writing about "Applying Machine to Machine Interaction to Improve Sustainability Practices in Music Festivals" and not about any other random topic such as: "If there is life on other planets, aliens would also be fans of The Beatles".
To explain your motivation and why you chose this topic you should ideally be very personal and even write this section in the first person ( other academics might disagree with me on this, but it's ok ).
And keep this section SHORT. Two GOOD paragraphs should be enough.
Here it is VERY SIMPLE. You have read the recommendations on LiveInnovation.org on " How to Develop a Research Project (or Thesis) Idea ", right? NO? (Oh man, it's not easy being your supervisor. Honestly!). So go check the site for it!
If you have, (Good on you, I'm proud!), then simply describe your aim in a sub-section 1.2.1 and 1.2.2 your objectives.
The objectives in 1.2.2 can even be stated in bullet points.
And here it is absolutely easy!
Even if you have a headache, you team has lost, you ran out of Oreo Ice cream Sandwich in the fridge and  your 6 year old neighbor is learning to play the violin, you can still write this section.
It will only take you one or two paragraphs to describe in GENERAL terms what will be discussed in the following chapters.
ONE SUGGESTION: Leave this for last and only write it once you have finished the entire thesis.
So basically you should have done the following in this chapter:
First you have familiarized your reader with the context of your study, regardless of who is reading (Your former hippie grandma or Michael Jordan).
You have familiarized the reader with YOU, by explaining WHY you are writing about this topic.
You have explained what the thesis will be about.
Finally you have anticipated the reader with what he/she/it will face on the coming chapters until the end of the thesis.
So now you are DONE with Chapter one and can focus on the rest of the thesis!
(In case you want to thank me later: I truly enjoy beer, Port wine and Whiskey).
Download the Recommendations
Did you like this article? Would like to have these recommendations with you while studying?
GREAT! Simply download the file here with all details:  LiveInnovation.org - Introduction Chapter of a Thesis.pdf
In case you would like to have more research suggestions, check our research resources section .
RELATED ARTICLES MORE FROM AUTHOR
SOUNDS LIKE A THESIS is now available on Spotify!
Download Our e-Book: "Sounds Like A Thesis"
SPSS Tutorial Series on YouTube: Learn Quickly and Easily
Privacy overview.
This is an necessary category.
This is an non-necessary category.

Thesis Statements
What is a thesis statement.
Your thesis statement is one of the most important parts of your paper.  It expresses your main argument succinctly and explains why your argument is historically significant.  Think of your thesis as a promise you make to your reader about what your paper will argue.  Then, spend the rest of your paper–each body paragraph–fulfilling that promise.
Your thesis should be between one and three sentences long and is placed at the end of your introduction.  Just because the thesis comes towards the beginning of your paper does not mean you can write it first and then forget about it.  View your thesis as a work in progress while you write your paper.  Once you are satisfied with the overall argument your paper makes, go back to your thesis and see if it captures what you have argued.  If it does not, then revise it.  Crafting a good thesis is one of the most challenging parts of the writing process, so do not expect to perfect it on the first few tries.  Successful writers revise their thesis statements again and again.
A successful thesis statement:
makes an historical argument
takes a position that requires defending
is historically specific
is focused and precise
answers the question, "so what?"
How to write a thesis statement:
Suppose you are taking an early American history class and your professor has distributed the following essay prompt:
"Historians have debated the American Revolution's effect on women.  Some argue that the Revolution had a positive effect because it increased women's authority in the family.  Others argue that it had a negative effect because it excluded women from politics.  Still others argue that the Revolution changed very little for women, as they remained ensconced in the home.  Write a paper in which you pose your own answer to the question of whether the American Revolution had a positive, negative, or limited effect on women."
Using this prompt, we will look at both weak and strong thesis statements to see how successful thesis statements work.
While this thesis does take a position, it is problematic because it simply restates the prompt.  It needs to be more specific about how  the Revolution had a limited effect on women and  why it mattered that women remained in the home.
Revised Thesis:  The Revolution wrought little political change in the lives of women because they did not gain the right to vote or run for office.  Instead, women remained firmly in the home, just as they had before the war, making their day-to-day lives look much the same.
This revision is an improvement over the first attempt because it states what standards the writer is using to measure change (the right to vote and run for office) and it shows why women remaining in the home serves as evidence of limited change (because their day-to-day lives looked the same before and after the war).  However, it still relies too heavily on the information given in the prompt, simply saying that women remained in the home.  It needs to make an argument about some element of the war's limited effect on women.  This thesis requires further revision.
Strong Thesis: While the Revolution presented women unprecedented opportunities to participate in protest movements and manage their family's farms and businesses, it ultimately did not offer lasting political change, excluding women from the right to vote and serve in office.
Few would argue with the idea that war brings upheaval.  Your thesis needs to be debatable:  it needs to make a claim against which someone could argue.  Your job throughout the paper is to provide evidence in support of your own case.  Here is a revised version:
Strong Thesis: The Revolution caused particular upheaval in the lives of women.  With men away at war, women took on full responsibility for running households, farms, and businesses.  As a result of their increased involvement during the war, many women were reluctant to give up their new-found responsibilities after the fighting ended.
Sexism is a vague word that can mean different things in different times and places.  In order to answer the question and make a compelling argument, this thesis needs to explain exactly what  attitudes toward women were in early America, and  how those attitudes negatively affected women in the Revolutionary period.
Strong Thesis: The Revolution had a negative impact on women because of the belief that women lacked the rational faculties of men. In a nation that was to be guided by reasonable republican citizens, women were imagined to have no place in politics and were thus firmly relegated to the home.
This thesis addresses too large of a topic for an undergraduate paper.  The terms "social," "political," and "economic" are too broad and vague for the writer to analyze them thoroughly in a limited number of pages.  The thesis might focus on one of those concepts, or it might narrow the emphasis to some specific features of social, political, and economic change.
Strong Thesis: The Revolution paved the way for important political changes for women.  As "Republican Mothers," women contributed to the polity by raising future citizens and nurturing virtuous husbands.  Consequently, women played a far more important role in the new nation's politics than they had under British rule.
This thesis is off to a strong start, but it needs to go one step further by telling the reader why changes in these three areas mattered.  How did the lives of women improve because of developments in education, law, and economics?  What were women able to do with these advantages?  Obviously the rest of the paper will answer these questions, but the thesis statement needs to give some indication of why these particular changes mattered.
Strong Thesis: The Revolution had a positive impact on women because it ushered in improvements in female education, legal standing, and economic opportunity.  Progress in these three areas gave women the tools they needed to carve out lives beyond the home, laying the foundation for the cohesive feminist movement that would emerge in the mid-nineteenth century.
Thesis Checklist
When revising your thesis, check it against the following guidelines:
Does my thesis make an historical argument?
Does my thesis take a position that requires defending?
Is my thesis historically specific?
Is my thesis focused and precise?
Does my thesis answer the question, "so what?"
Download as PDF

6265 Bunche Hall Box 951473 University of California, Los Angeles Los Angeles, CA 90095-1473 Phone: (310) 825-4601
Other Resources
UCLA Library
Faculty Intranet
Department Forms
Office 360 Email
Remote Help
Campus Resources
Maps, Directions, Parking
Academic Calendar
University of California
Terms of Use
Social Sciences Division Departments
Aerospace Studies
African American Studies
American Indian Studies
Anthropology
Archaeology
Asian American Studies
César E. Chávez Department of Chicana & Chicano Studies
Communication
Conservation
Gender Studies
Military Science
Naval Science
Political Science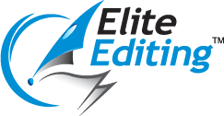 How do I motivate myself to write my thesis?
The human brain is a funny thing. Even when we have a great reason to do something—a clean house, money, more free time, better health, greater knowledge—we somehow find ways to procrastinate and dawdle, preferring the easier but less preferable present to the more difficult but more rewarding future.
Writing a thesis is much the same. Even though the potential rewards are exceptional—an impressive title, greater job opportunities, academic recognition, personal satisfaction—it can be incredibly difficult to knuckle down to the hard work of finishing your thesis.
So, how do you get motivated? Here are some tips to maximise your motivation and get your thesis written:
Click here to get a list of creative ways to reward yourself when writing your thesis
Create big goals for your life
Before you even begin researching your thesis, write down a few key goals for yourself that your thesis will facilitate. Whether it is getting a job at a university, writing a book, being recognised as an expert in your field, getting the opportunity to work for a big company, increasing your salary expectations or starting your own business, you should make some life goals that completing your thesis will help facilitate. If you're finding it difficult to write a particular chapter or if you're in a funk, come back to those goals and then attack your thesis with renewed energy. You may like to stick these somewhere around your workspace to remind yourself of these goals.
Create small goals for your thesis
A small goal might be 'I will write at least 1000 words per day for this week', or 'I will tidy up my reference list today'. You may like to add in some goals like cleaning up your workspace, exercising or filing your notes that aren't so urgent but help facilitate productivity and add to your sense of achievement.
Create a schedule
Make yourself a schedule—actually write it out in a diary or calendar—and then (and this is the key) stick to it! If you work consistently and stick to your own deadlines, you'll have more time to recharge and you'll be less stressed as the big deadlines approach.
Treat yourself
Think of rewards that will make attaining your goals even better. If your goal is to write a certain number of words, give yourself a small reward to incentivise yourself. Goals and incentives work hand in hand to get you over the line of a difficult task.
Daydream, just a little
Imagine how good life will be once you attain your big goals. While most of us dream of certain goals, we usually have to do something unappealing to get there: whether it's saving more of your income to retire earlier or doing lots of exercise to lose weight. Spend some time picturing how your life might be after finishing your PhD, and then remember that getting there is in your hands and that the short-term sacrifices required are completely worth it.
https://www.eliteediting.com.au/wp-content/uploads/2018/02/some-creative-ways-to-reward-yourself.pdf Click here to get a list of creative ways to reward yourself when writing your thesis
Request a quote
Please enter your details and we will email a quote to you.
Enter the Word Count of your document *
Comments This field is for validation purposes and should be left unchanged.
HELP: FORMATTING
Choose 'leave formatting as it is' if you would like us to maintain the current formatting in your document. We will make sure it is neat and consistent.
Choose 'I will upload the formatting guidelines' if you have specific instructions about formatting that need to be followed, for example, if you are submitting a thesis for editing and your university has specific thesis-formatting guidelines. Then, upload these guidelines when you upload your document for editing.
Choose 'Elite Editing House Style' if you would like us to format your document according to our own guidelines, which have been specially designed to meet general university requirements.
Choose 'APA 6th edition' if you want your document to be formatted according to the Publication Manual of the American Psychological Association (APA) 6th edition. APA formatting is designed specifically for draft manuscripts of journal articles and certain aspects are not appropriate for a thesis that is divided into chapters and is in its final form. If you are submitting a thesis we will modify APA style according to the preferred thesis style of most universities.
Editing guidelines
Please paste a link to the journal editing guidelines if possible.
Copyright 2023, Elite Editing
Terms & Conditions | Privacy Policy
How to write a fantastic thesis introduction (+15 examples)
The thesis introduction, usually chapter 1, is one of the most important chapters of a thesis. It sets the scene. It previews key arguments and findings. And it helps the reader to understand the structure of the thesis. In short, a lot is riding on this first chapter. With the following tips, you can write a powerful thesis introduction.
Disclosure: This post may contain affiliate links, which means I may earn a small commission if you make a purchase using the links below at no additional cost to you . I only recommend products or services that I truly believe can benefit my audience. As always, my opinions are my own.
Elements of a fantastic thesis introduction
Open with a (personal) story, begin with a problem, define a clear research gap, describe the scientific relevance of the thesis, describe the societal relevance of the thesis, write down the thesis' core claim in 1-2 sentences, support your argument with sufficient evidence, consider possible objections, address the empirical research context, give a taste of the thesis' empirical analysis, hint at the practical implications of the research, provide a reading guide, briefly summarise all chapters to come, design a figure illustrating the thesis structure.
An introductory chapter plays an integral part in every thesis. The first chapter has to include quite a lot of information to contextualise the research. At the same time, a good thesis introduction is not too long, but clear and to the point.
A powerful thesis introduction does the following:
It captures the reader's attention.
It presents a clear research gap and emphasises the thesis' relevance.
It provides a compelling argument.
It previews the research findings.
It explains the structure of the thesis.
In addition, a powerful thesis introduction is well-written, logically structured, and free of grammar and spelling errors. Reputable thesis editors can elevate the quality of your introduction to the next level. If you are in search of a trustworthy thesis or dissertation editor who upholds high-quality standards and offers efficient turnaround times, I recommend the professional thesis and dissertation editing service provided by Editage . 
This list can feel quite overwhelming. However, with some easy tips and tricks, you can accomplish all these goals in your thesis introduction. (And if you struggle with finding the right wording, have a look at academic key phrases for introductions .)
Ways to capture the reader's attention
A powerful thesis introduction should spark the reader's interest on the first pages. A reader should be enticed to continue reading! There are three common ways to capture the reader's attention.
An established way to capture the reader's attention in a thesis introduction is by starting with a story. Regardless of how abstract and 'scientific' the actual thesis content is, it can be useful to ease the reader into the topic with a short story.
This story can be, for instance, based on one of your study participants. It can also be a very personal account of one of your own experiences, which drew you to study the thesis topic in the first place.
Start by providing data or statistics
Data and statistics are another established way to immediately draw in your reader. Especially surprising or shocking numbers can highlight the importance of a thesis topic in the first few sentences!
So if your thesis topic lends itself to being kick-started with data or statistics, you are in for a quick and easy way to write a memorable thesis introduction.
The third established way to capture the reader's attention is by starting with the problem that underlies your thesis. It is advisable to keep the problem simple. A few sentences at the start of the chapter should suffice.
Usually, at a later stage in the introductory chapter, it is common to go more in-depth, describing the research problem (and its scientific and societal relevance) in more detail.
You may also like: Minimalist writing for a better thesis
Emphasising the thesis' relevance
A good thesis is a relevant thesis. No one wants to read about a concept that has already been explored hundreds of times, or that no one cares about.
Of course, a thesis heavily relies on the work of other scholars. However, each thesis is – and should be – unique. If you want to write a fantastic thesis introduction, your job is to point out this uniqueness!
In academic research, a research gap signifies a research area or research question that has not been explored yet, that has been insufficiently explored, or whose insights and findings are outdated.
Every thesis needs a crystal-clear research gap. Spell it out instead of letting your reader figure out why your thesis is relevant.
* This example has been taken from an actual academic paper on toxic behaviour in online games: Liu, J. and Agur, C. (2022). "After All, They Don't Know Me" Exploring the Psychological Mechanisms of Toxic Behavior in Online Games. Games and Culture 1–24, DOI: 10.1177/15554120221115397
The scientific relevance of a thesis highlights the importance of your work in terms of advancing theoretical insights on a topic. You can think of this part as your contribution to the (international) academic literature.
Scientific relevance comes in different forms. For instance, you can critically assess a prominent theory explaining a specific phenomenon. Maybe something is missing? Or you can develop a novel framework that combines different frameworks used by other scholars. Or you can draw attention to the context-specific nature of a phenomenon that is discussed in the international literature.
The societal relevance of a thesis highlights the importance of your research in more practical terms. You can think of this part as your contribution beyond theoretical insights and academic publications.
Why are your insights useful? Who can benefit from your insights? How can your insights improve existing practices?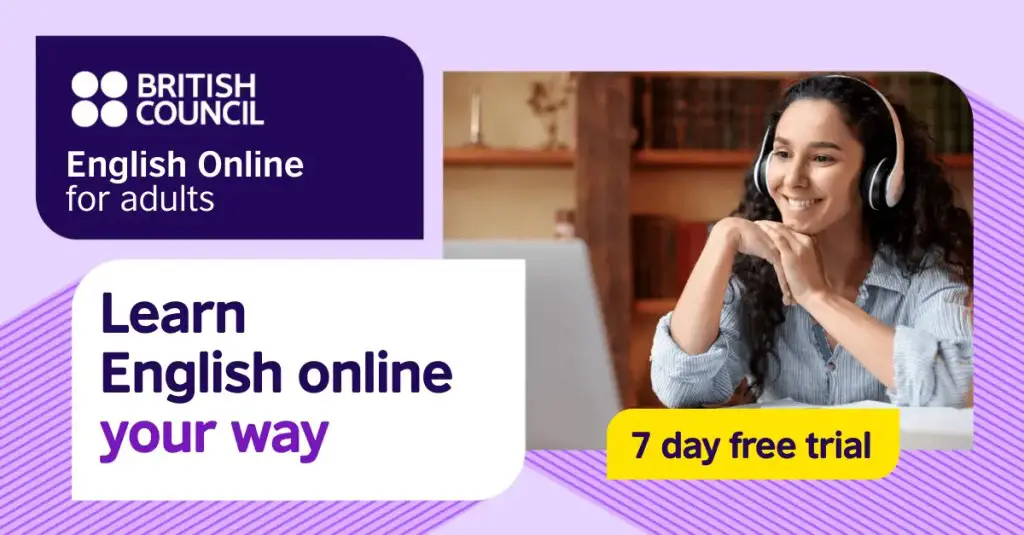 Formulating a compelling argument
Arguments are sets of reasons supporting an idea, which – in academia – often integrate theoretical and empirical insights. Think of an argument as an umbrella statement, or core claim. It should be no longer than one or two sentences.
Including an argument in the introduction of your thesis may seem counterintuitive. After all, the reader will be introduced to your core claim before reading all the chapters of your thesis that led you to this claim in the first place.
But rest assured: A clear argument at the start of your thesis introduction is a sign of a good thesis. It works like a movie teaser to generate interest. And it helps the reader to follow your subsequent line of argumentation.
The core claim of your thesis should be accompanied by sufficient evidence. This does not mean that you have to write 10 pages about your results at this point.
However, you do need to show the reader that your claim is credible and legitimate because of the work you have done.
A good argument already anticipates possible objections. Not everyone will agree with your core claim. Therefore, it is smart to think ahead. What criticism can you expect?
Think about reasons or opposing positions that people can come up with to disagree with your claim. Then, try to address them head-on.
Providing a captivating preview of findings
Similar to presenting a compelling argument, a fantastic thesis introduction also previews some of the findings. When reading an introduction, the reader wants to learn a bit more about the research context. Furthermore, a reader should get a taste of the type of analysis that will be conducted. And lastly, a hint at the practical implications of the findings encourages the reader to read until the end.
If you focus on a specific empirical context, make sure to provide some information about it. The empirical context could be, for instance, a country, an island, a school or city. Make sure the reader understands why you chose this context for your research, and why it fits to your research objective.
If you did all your research in a lab, this section is obviously irrelevant. However, in that case you should explain the setup of your experiment, etcetera.
The empirical part of your thesis centers around the collection and analysis of information. What information, and what evidence, did you generate? And what are some of the key findings?
For instance, you can provide a short summary of the different research methods that you used to collect data. Followed by a short overview of how you analysed this data, and some of the key findings. The reader needs to understand why your empirical analysis is worth reading.
You already highlighted the practical relevance of your thesis in the introductory chapter. However, you should also provide a preview of some of the practical implications that you will develop in your thesis based on your findings.
Presenting a crystal clear thesis structure
A fantastic thesis introduction helps the reader to understand the structure and logic of your whole thesis. This is probably the easiest part to write in a thesis introduction. However, this part can be best written at the very end, once everything else is ready.
A reading guide is an essential part in a thesis introduction! Usually, the reading guide can be found toward the end of the introductory chapter.
The reading guide basically tells the reader what to expect in the chapters to come.
In a longer thesis, such as a PhD thesis, it can be smart to provide a summary of each chapter to come. Think of a paragraph for each chapter, almost in the form of an abstract.
For shorter theses, which also have a shorter introduction, this step is not necessary.
Especially for longer theses, it tends to be a good idea to design a simple figure that illustrates the structure of your thesis. It helps the reader to better grasp the logic of your thesis.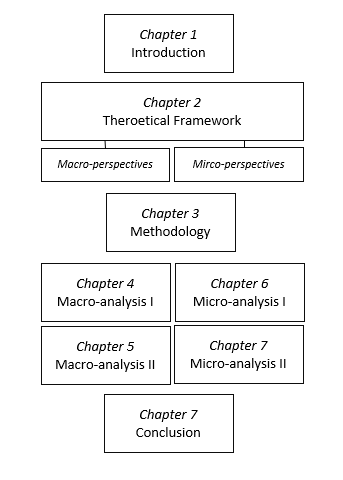 Get new content delivered directly to your inbox!
Subscribe and receive Master Academia's monthly roundup.
The most useful academic social networking sites for PhD students
10 reasons not to do a master's degree, related articles.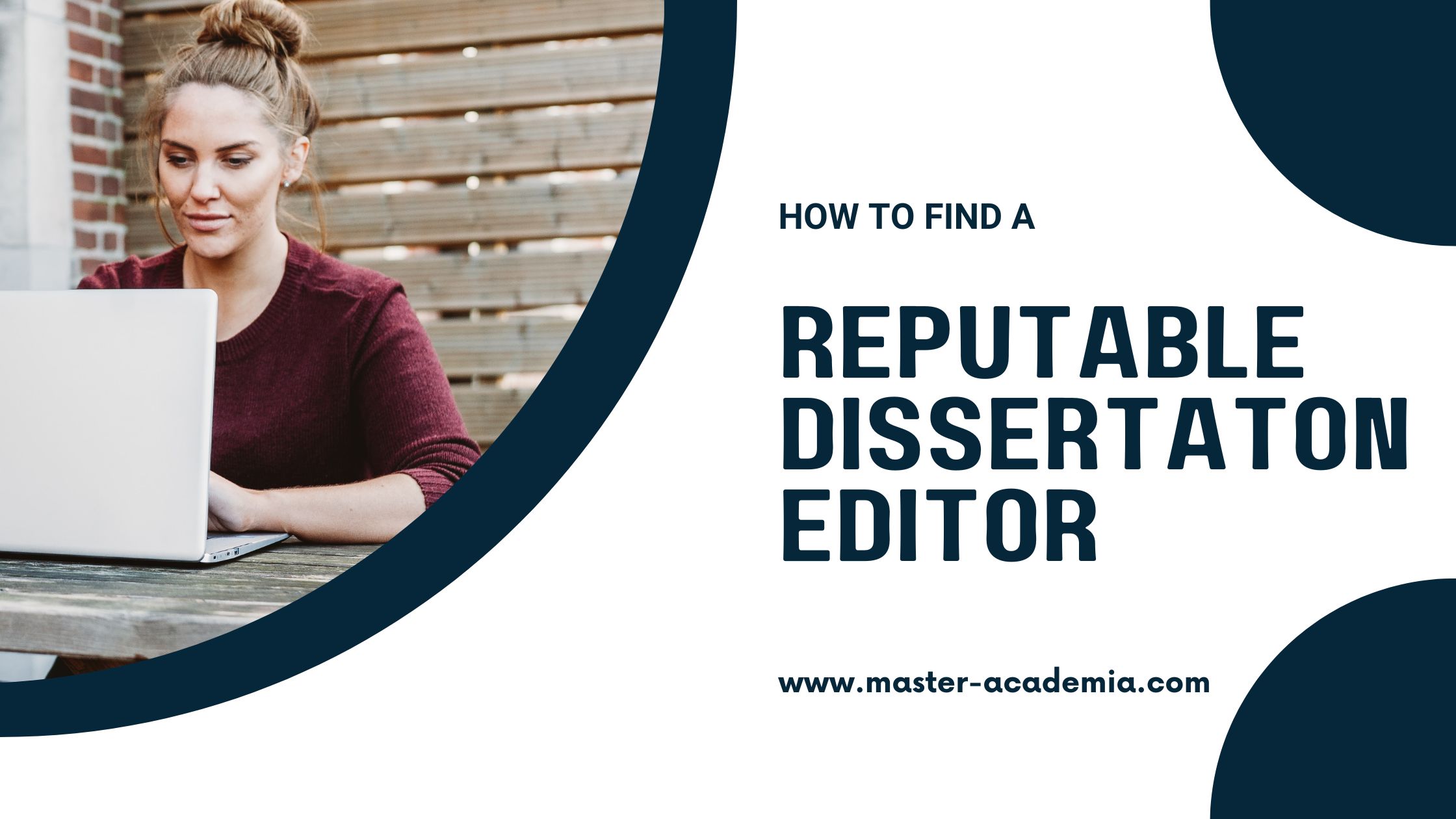 How to find a reputable academic dissertation editor
PhD thesis types: Monograph and collection of articles
Getting the most out of thesis supervision meetings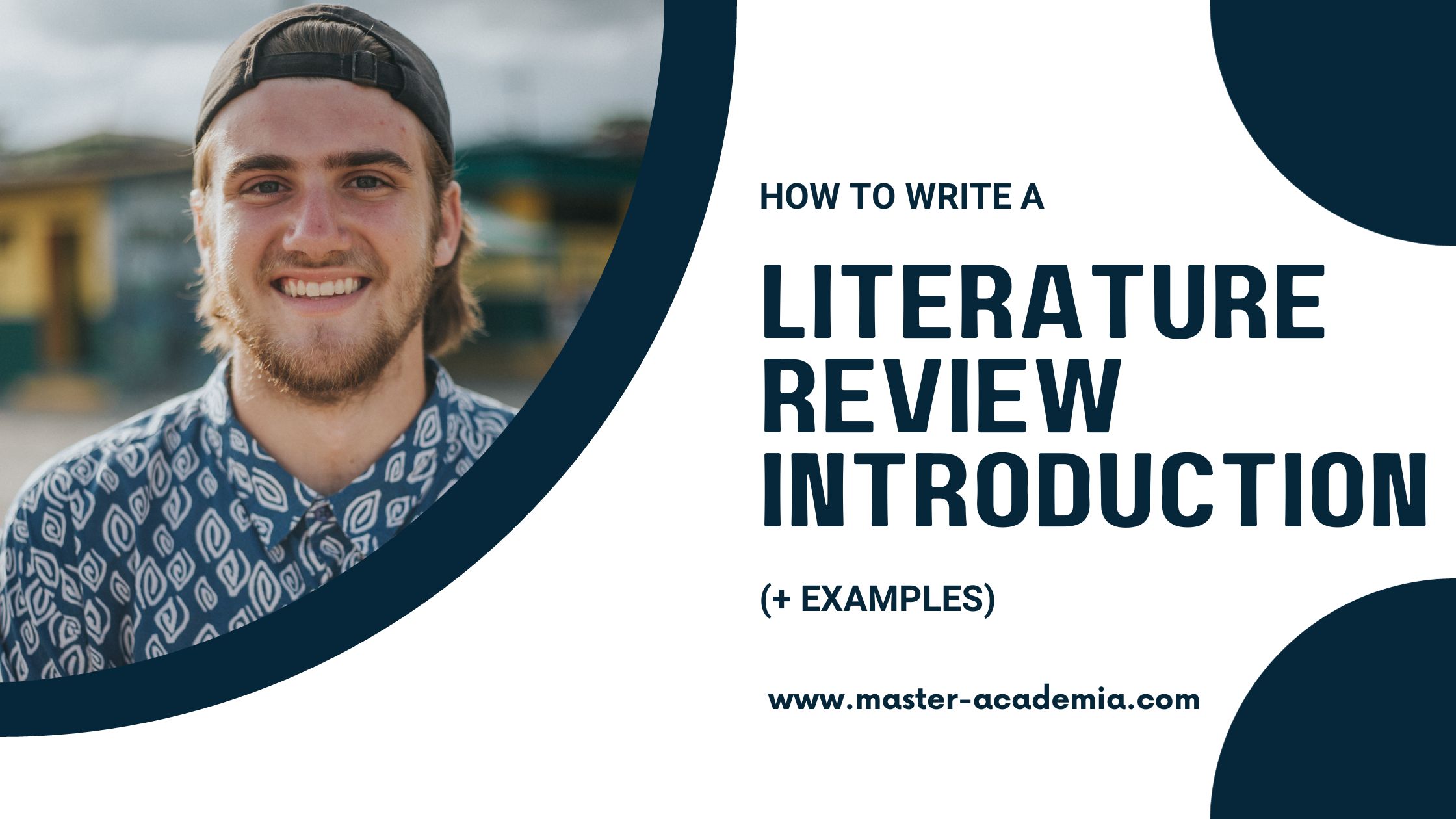 How to write a literature review introduction (+ examples)
Writing Resources
Free Report
Get a Quote
Tuesday 11 July 2017
Research proposal: motivation and background, motivation for your research.
1. Introduction
2. background, 3. research questions.
Dissertation & Thesis Editing
Books and Journal Articles
Coaching and Consultation
Research Assistance
Quantitative
Qualitative
Coaching & Consultation
Document Review Service
Meet The Team
Client Testimonials
Pricing & Payments
Make Payment
Editing and Statistics Packages
Self-Publication Services Pricing
Motivational Quotes to Help Fuel your Writing
19th June 2018
There's no doubt about it, writing can be hard. Often we just need a little extra motivation to jump start our creativity or give us a push to help get us over the latest hurdle. Sometimes that can come in the form of rereading our favorite book, watching our favorite inspirational movie, or brainstorming with friends. Did you know we can also help? Our dissertation coaches work one-on-one with clients to provide dissertation consulting that helps identify impasses, develop work plans, and short-term and long-term goals. Our editing services also provide critical feedback to help you further develop your thesis or dissertation, as well as assist you in figuring out what's working, what's not, and where to go next. Here are some quotes to help inspire you to keep writing. Copy your favorite onto a sticky note and tack it up over your work desk, or put it on your laptop for some extra inspiration when things get tough. "Prose is architecture, not interior decoration." – Ernest Hemingway "To produce a mighty book, you must choose a mighty theme." – Herman Melville "All good writing begins with terrible first efforts. You need to start somewhere." – Anne Lamott "Any man who keeps working is not a failure. He may not be a great writer, but if he applies the old-fashioned virtues of hard, constant labor, he'll eventually make some kind of career for himself as a writer." – Ray Bradbury "If you don't have time to read, you don't have the time (or tools) to write. Simple as that." – Stephen King "Read, read, read. Read everything – trash, classics, good and bad, and see how they do it. Just like a carpenter who works as an apprentice and studies the master. Read! You'll absorb it. Then write. If it's good, you'll find out. If it's not, throw it out the window." – William Faulkner "If you can't explain something simply, you don't understand it well enough." – Albert Einstein "Easy reading is damn hard writing." – Nathaniel Hawthorne "This is how you do it: you sit down at the keyboard and you put one word after the other until it's done. It's that easy, and that hard." – Neil Gaiman "I hate writing, I love having written." – Dorothy Parker "You don't start out writing good stuff. You start out writing crap and thinking it's good stuff, and then gradually you get better at it. That's why I say one of the most valuable traits is persistence." – Octavia Butler "Start writing, no matter what. The water does not flow until the faucet is turned on." – Louis L'Amour What are your favorite inspirational quotes? If you're stuck and need some direction, contact us today! We have dissertation coaches who provide one-on-one coaching and guidance to help you push through that impasse and develop a work plan. If you're stuck in a rut with editing , we can help with that, too! Our team of experienced editors can look at your project with fresh eyes and provide critical feedback on your writing to help you make it even better.
Tagged under: Dissertation Writing General Dissertation Scholarly Writing writing writing motivation
Read More Client Testimonials
Dissertation Editor
+1 857-600-2241 info@dissertation-editor.com 1 Mifflin Place, Suite 400, Cambridge, MA 02138
© 2023 PhD Advantage, LLC , all rights reserved.
Academic Integrity Policy Policies, Terms & Conditions Referral Rewards Privacy Policy Site map
Angola Transparency
Political Finance Questions
Compelling Research Motivation for Your Thesis
Writing a research motivation section for your dissertation is a critical step in effectively communicating the purpose and significance of your study. A well-crafted research motivation not only demonstrates your passion for the topic, but also provides a strong foundation for your research. In this expert article, we will explore the essential elements and strategies to help you write a compelling research proposal that will engage readers and demonstrate the importance of your work.
Understand the importance of personal connection
A research motivation section should begin by exploring the personal journey that led you to choose your specific research topic. Reflect on the experiences, challenges, or inspirations that piqued your interest and shaped your perspective. By sharing your personal connection, you establish authenticity and demonstrate your genuine enthusiasm for the topic.
Highlight context and background
To provide a full understanding of your research, it is essential to present the context and background of the topic. Draw on knowledge and insights from reputable sources and previous studies. Highlight the gaps, limitations, or unresolved issues in the existing literature that motivate your research. This will help position your study as a valuable contribution to the field.
Demonstrate intellectual engagement
Demonstrate your intellectual engagement by discussing key works, theories, or concepts that have influenced your thinking. Identify seminal research or influential publications that have shaped your understanding of the topic. Highlight any disagreements, contradictions, or unanswered questions that have piqued your curiosity. This demonstrates your critical thinking skills and establishes your expertise in the field.
Justify relevance and importance
Clearly articulate why your research is relevant and important, both academically and practically. Explain how your study fills a gap in knowledge, provides new insights, or contributes to theoretical advances. Discuss the potential implications and practical applications of your findings. By highlighting the significance of your research, you engage readers and emphasize the value of your work.
Connect to the broader research community
Acknowledge the broader research community by referencing studies, researchers, or institutions that have made significant contributions to your field. Show that your research is part of an ongoing dialogue and builds on existing knowledge. This demonstrates your awareness of the current state of research and positions your work within the larger scholarly discourse.
Maintain a personal and engaging tone
While maintaining a professional tone, infuse your writing with your own voice and personality. A personal and engaging tone helps create a connection with readers and makes your motivational section more relatable. Avoid excessive jargon and use clear language to ensure that your ideas are accessible to a wide audience.
Writing a compelling research motivation section is essential to setting the stage for your thesis. By combining personal insight, contextual background, intellectual engagement, and a strong rationale for relevance, you can create a compelling narrative that engages readers and underscores the importance of your research. Remember to maintain an engaging tone throughout to make your motivation section an enjoyable read. With these strategies in mind, you can confidently articulate your research motivation and leave a lasting impression on your audience.
What should I write in motivation of thesis?
In the motivation section of your dissertation, it is important to convey your enthusiasm and rationale for your research. This section serves as a compelling introduction to your study, highlighting the reasons why your research is important and worth pursuing. Here's what to include in your motivation:
Personal connection: Begin by sharing your personal journey and experiences that led you to choose your research topic. Explain what inspired you, any challenges you encountered, or any relevant background information that influenced your decision. Sharing your personal connection establishes authenticity and demonstrates your passion for the topic.
Relevance and importance: Clearly articulate the relevance and significance of your research. Explain how your study fills a gap in knowledge, contributes to the field, or has practical implications. Discuss the potential impact and usefulness of your findings. By highlighting the significance of your research, you make a compelling case for its importance and justify the need for further investigation.
How do you write a good motivation for research?
Write a good research motivation:
Begin with a compelling opening statement or anecdote.
Clearly state the research problem and its importance.
Provide a brief review of relevant existing literature.
Present specific research objectives and questions.
Emphasize the potential impact and utility of your research.
Share your personal motivation for pursuing the topic.
Use clear and concise language to communicate your ideas effectively.
By following these guidelines, you can create a compelling and concise research statement that engages readers and highlights the importance of your study.
What is a motivation for research?
Motivation research is a term used to refer to a selection of qualitative research methods that were designed to probe consumers' minds in order to discover the subconscious or latent reasons and goals underlying everyday consumption and purchasing behaviors.
What is motivation part in research paper?
The motivation section explains the importance behind your research . Why should the reader care?
How do you write motivation for a project?
Introduction (1 or 2 paragraphs) Motivation Sentence Summarize the problem (1 or 2 sentences) Summarize the solution (1 or 2 sentences) Describe format of rest of proposal (sections, etc.) 2. Motivation (1 to 3 paragraphs) What is the history of the problem? Why is this problem interesting?
What is a motivation for research in students?
Students saw research as a possibility to delve into a topic and learn academic skills at the same time. Subsequently, students also mentioned that they would be motivated to do research to comply with their personal needs like their curiosity, need for challenge, and need for variety .
How do I write motivation for PhD?
Any letter of motivation should include a brief introduction specifying the programme you would like to apply for . First, state a clear career objective of your future project and the reasons for choosing this particular PhD programme. Provide the information about your previous academic and professional experience.
Why is motivational research important?
While many types of research look at what people do, motivation research looks at why they do it. This information on the motives driving human behavior is used in marketing, social sciences and a variety of fields where understanding and influencing behavior are important .
What are the types of motivation research?
The three major motivational research techniques are observation, focus groups, and depth interviews . Observation can be a fruitful method of deriving hypotheses about human motives. Anthropologists have pioneered the development of this technique.
What is research objectives motivation types of research?
Research objectives are formulated to find answers to the research question. There are two types of research objectives; general objectives and specific objectives . They define the research and make the research valid and reliable because the research becomes focused with research objectives.
What are the 4 factors of motivation?
Four factors of motivation:
Leadership style. Management style deeply impacts motivation.
The reward system. As a manager, ensure you have a clear evaluation system in place that motivates employees.
The organizational climate. Otherwise known as workplace culture.
The structure of work. Is the work rewarding?
What is a motivating example?
A motivating example provides motivation for a definition, a theorem, or even the whole paper . A running example is an example that is recalled time and again during the paper, applying the newly discovered knowledge to it, presumably to show how things work.
What is motivation in your own words?
Motivation is the process that initiates, guides, and maintains goal-oriented behaviors . It is what helps you lose extra weight, for instance, or pushes you to get that promotion at work. In short, motivation causes you to act in a way that gets you closer to your goals.
How do I write a motivational letter for a masters?
How to write an outstanding motivation letter for your Masters
Prepare a summary. Now, before actually starting to write your motivation letter, it is a very bright idea to summarise the main points that you will be focusing on.
Organisation and structure.
Proceed with the writing process.
What motivates one to write?
They're focused on getting a response from readers or inspiring change . Sometimes the greatest satisfaction comes from seeing the impact being a writer has on their own lives. We all feel these motivations to some degree, but there'll be one or two which are present in everything we do because we can't help ourselves.
What is the term motivation?
How do you introduce a chapter in a thesis.
How to write an introduction chapter for a thesis
Capture the reader's interest.
Give an overview of your research topic.
Detail how your research is going to make a contribution.
Explain what your interest is in the topic.
List your research objectives.
Give a forthcoming chapter overview.
Learn from others.
How do you start a thesis introduction?
Stages in a thesis introduction
state the general topic and give some background.
provide a review of the literature related to the topic.
define the terms and scope of the topic.
outline the current situation.
evaluate the current situation (advantages/ disadvantages) and identify the gap.
How do you write background and motivation in a project report?
Typically, a well-written background should do the following:
Introduce the broad area of research leading up to the topic.
Briefly summarize previous research to accentuate progress in the field.
Identify gaps in knowledge that remain unaddressed.
Justify why these gaps need to be addressed.
Related posts:
How do I ace my thesis defense?
What is the purpose of your thesis statement in the process analysis?
How do you defend research?
What is a research plan for a research paper?
How do you write an argumentative essay for immigration?
What is motivation organizational Behaviour?