What Is a Critical Analysis Essay: Definition
Have you ever had to read a book or watch a movie for school and then write an essay about it? Well, a critical analysis essay is a type of essay where you do just that! So, when wondering what is a critical analysis essay, know that it's a fancy way of saying that you're going to take a closer look at something and analyze it.
So, let's say you're assigned to read a novel for your literature class. A critical analysis essay would require you to examine the characters, plot, themes, and writing style of the book. You would need to evaluate its strengths and weaknesses and provide your own thoughts and opinions on the text.
Similarly, if you're tasked with writing a critical analysis essay on a scientific article, you would need to analyze the methodology, results, and conclusions presented in the article and evaluate its significance and potential impact on the field.
The key to a successful critical analysis essay is to approach the subject matter with an open mind and a willingness to engage with it on a deeper level. By doing so, you can gain a greater appreciation and understanding of the subject matter and develop your own informed opinions and perspectives. Considering this, we bet you want to learn how to write critical analysis essay easily and efficiently, so keep on reading to find out more!
Meanwhile, if you'd rather have your own sample critical analysis essay crafted by professionals from our custom writings , contact us to buy essays online .
Critical Analysis Essay Topics by Category
If you're looking for an interesting and thought-provoking topic for your critical analysis essay, you've come to the right place! Critical analysis essays can cover many subjects and topics, with endless possibilities. To help you get started, we've compiled a list of critical analysis essay topics by category. We've got you covered whether you're interested in literature, science, social issues, or something else. So, grab a notebook and pen, and get ready to dive deep into your chosen topic. In the following sections, we will provide you with various good critical analysis paper topics to choose from, each with its unique angle and approach.
Need a CRITICAL ANALYSIS Essay Written?
Simply pick a topic, send us your requirements and choose a writer. That's all we need to write you an original paper.
Critical Analysis Essay Topics on Mass Media
From television and radio to social media and advertising, mass media is everywhere, shaping our perceptions of the world around us. As a result, it's no surprise that critical analysis essays on mass media are a popular choice for students and scholars alike. To help you get started, here are ten critical essay example topics on mass media:
The Influence of Viral Memes on Pop Culture: An In-Depth Analysis.
The Portrayal of Mental Health in Television: Examining Stigmatization and Advocacy.
The Power of Satirical News Shows: Analyzing the Impact of Political Commentary.
Mass Media and Consumer Behavior: Investigating Advertising and Persuasion Techniques.
The Ethics of Deepfake Technology: Implications for Trust and Authenticity in Media.
Media Framing and Public Perception: A Critical Analysis of News Coverage.
The Role of Social Media in Shaping Political Discourse and Activism.
Fake News in the Digital Age: Identifying Disinformation and Its Effects.
The Representation of Gender and Diversity in Hollywood Films: A Critical Examination.
Media Ownership and Its Impact on Journalism and News Reporting: A Comprehensive Study.
Critical Analysis Essay Topics on Sports
Sports are a ubiquitous aspect of our culture, and they have the power to unite and inspire people from all walks of life. Whether you're an athlete, a fan, or just someone who appreciates the beauty of competition, there's no denying the significance of sports in our society. If you're looking for an engaging and thought-provoking topic for your critical analysis essay, sports offer a wealth of possibilities:
The Role of Sports in Diplomacy: Examining International Relations Through Athletic Events.
Sports and Identity: How Athletic Success Shapes National and Cultural Pride.
The Business of Sports: Analyzing the Economics and Commercialization of Athletics.
Athlete Activism: Exploring the Impact of Athletes' Social and Political Engagement.
Sports Fandom and Online Communities: The Impact of Social Media on Fan Engagement.
The Representation of Athletes in the Media: Gender, Race, and Stereotypes.
The Psychology of Sports: Exploring Mental Toughness, Motivation, and Peak Performance.
The Evolution of Sports Equipment and Technology: From Innovation to Regulation.
The Legacy of Sports Legends: Analyzing Their Impact Beyond Athletic Achievement.
Sports and Social Change: How Athletic Movements Shape Societal Attitudes and Policies.
Critical Analysis Essay Topics on Literature and Arts
Literature and arts can inspire, challenge, and transform our perceptions of the world around us. From classic novels to contemporary art, the realm of literature and arts offers many possibilities for critical analysis essays. Here are ten original critic essay example topics on literature and arts:
The Use of Symbolism in Contemporary Poetry: Analyzing Hidden Meanings and Significance.
The Intersection of Art and Identity: How Self-Expression Shapes Artists' Works.
The Role of Nonlinear Narrative in Postmodern Novels: Techniques and Interpretation.
The Influence of Jazz on African American Literature: A Comparative Study.
The Complexity of Visual Storytelling: Graphic Novels and Their Narrative Power.
The Art of Literary Translation: Challenges, Impact, and Interpretation.
The Evolution of Music Videos: From Promotional Tools to a Unique Art Form.
The Literary Techniques of Magical Realism: Exploring Reality and Fantasy.
The Impact of Visual Arts in Advertising: Analyzing the Connection Between Art and Commerce.
Art in Times of Crisis: How Artists Respond to Societal and Political Challenges.
Critical Analysis Essay Topics on Culture
Culture is a dynamic and multifaceted aspect of our society, encompassing everything from language and religion to art and music. As a result, there are countless possibilities for critical analysis essays on culture. Whether you're interested in exploring the complexities of globalization or delving into the nuances of cultural identity, there's a wealth of topics to choose from:
The Influence of K-Pop on Global Youth Culture: A Comparative Study.
Cultural Significance of Street Art in Urban Spaces: Beyond Vandalism.
The Role of Mythology in Shaping Indigenous Cultures and Belief Systems.
Nollywood: Analyzing the Cultural Impact of Nigerian Cinema on the African Diaspora.
The Language of Hip-Hop Lyrics: A Semiotic Analysis of Cultural Expression.
Digital Nomads and Cultural Adaptation: Examining the Subculture of Remote Work.
The Cultural Significance of Tattooing Among Indigenous Tribes in Oceania.
The Art of Culinary Fusion: Analyzing Cross-Cultural Food Trends and Innovation.
The Impact of Cultural Festivals on Local Identity and Economy.
The Influence of Internet Memes on Language and Cultural Evolution.
How to Write a Critical Analysis: Easy Steps
When wondering how to write a critical analysis essay, remember that it can be a challenging but rewarding process. Crafting a critical analysis example requires a careful and thoughtful examination of a text or artwork to assess its strengths and weaknesses and broader implications. The key to success is to approach the task in a systematic and organized manner, breaking it down into two distinct steps: critical reading and critical writing. Here are some tips for each step of the process to help you write a critical essay.
Step 1: Critical Reading
Here are some tips for critical reading that can help you with your critical analysis paper:
Read actively : Don't just read the text passively, but actively engage with it by highlighting or underlining important points, taking notes, and asking questions.
Identify the author's main argument: Figure out what the author is trying to say and what evidence they use to support their argument.
Evaluate the evidence: Determine whether the evidence is reliable, relevant, and sufficient to support the author's argument.
Analyze the author's tone and style: Consider the author's tone and style and how it affects the reader's interpretation of the text.
Identify assumptions: Identify any underlying assumptions the author makes and consider whether they are valid or questionable.
Consider alternative perspectives: Consider alternative perspectives or interpretations of the text and consider how they might affect the author's argument.
Assess the author's credibility : Evaluate the author's credibility by considering their expertise, biases, and motivations.
Consider the context: Consider the historical, social, cultural, and political context in which the text was written and how it affects its meaning.
Pay attention to language: Pay attention to the author's language, including metaphors, symbolism, and other literary devices.
Synthesize your analysis: Use your analysis of the text to develop a well-supported argument in your critical analysis essay.
Step 2: Critical Analysis Writing
Here are some tips for critical analysis writing, with examples:
Start with a strong thesis statement: A strong critical analysis thesis is the foundation of any critical analysis essay. It should clearly state your argument or interpretation of the text. You can also consult us on how to write a thesis statement . Meanwhile, here is a clear example:
Weak thesis statement: 'The author of this article is wrong.'
Strong thesis statement: 'In this article, the author's argument fails to consider the socio-economic factors that contributed to the issue, rendering their analysis incomplete.'
Use evidence to support your argument: Use evidence from the text to support your thesis statement, and make sure to explain how the evidence supports your argument. For example:
Weak argument: 'The author of this article is biased.'
Strong argument: 'The author's use of emotional language and selective evidence suggests a bias towards one particular viewpoint, as they fail to consider counterarguments and present a balanced analysis.'
Analyze the evidence : Analyze the evidence you use by considering its relevance, reliability, and sufficiency. For example:
Weak analysis: 'The author mentions statistics in their argument.'
Strong analysis: 'The author uses statistics to support their argument, but it is important to note that these statistics are outdated and do not take into account recent developments in the field.'
Use quotes and paraphrases effectively: Use quotes and paraphrases to support your argument and properly cite your sources. For example:
Weak use of quotes: 'The author said, 'This is important.'
Strong use of quotes: 'As the author points out, 'This issue is of utmost importance in shaping our understanding of the problem' (p. 25).'
Use clear and concise language: Use clear and concise language to make your argument easy to understand, and avoid jargon or overly complicated language. For example:
Weak language: 'The author's rhetorical devices obfuscate the issue.'
Strong language: 'The author's use of rhetorical devices such as metaphor and hyperbole obscures the key issues at play.'
Address counterarguments: Address potential counterarguments to your argument and explain why your interpretation is more convincing. For example:
Weak argument: 'The author is wrong because they did not consider X.'
Strong argument: 'While the author's analysis is thorough, it overlooks the role of X in shaping the issue. However, by considering this factor, a more nuanced understanding of the problem emerges.'
Consider the audience: Consider your audience during your writing process. Your language and tone should be appropriate for your audience and should reflect the level of knowledge they have about the topic. For example:
Weak language: 'As any knowledgeable reader can see, the author's argument is flawed.'
Strong language: 'Through a critical analysis of the author's argument, it becomes clear that there are gaps in their analysis that require further consideration.'
Creating a Detailed Critical Analysis Essay Outline
Creating a detailed outline is essential when writing a critical analysis essay. It helps you organize your thoughts and arguments, ensuring your essay flows logically and coherently. Here is a detailed critical analysis outline from our dissertation writers :
I. Introduction
A. Background information about the text and its author
B. Brief summary of the text
C. Thesis statement that clearly states your argument
II. Analysis of the Text
A. Overview of the text's main themes and ideas
B. Examination of the author's writing style and techniques
C. Analysis of the text's structure and organization
III. Evaluation of the Text
A. Evaluation of the author's argument and evidence
B. Analysis of the author's use of language and rhetorical strategies
C. Assessment of the text's effectiveness and relevance to the topic
IV. Discussion of the Context
A. Exploration of the historical, cultural, and social context of the text
B. Examination of the text's influence on its audience and society
C. Analysis of the text's significance and relevance to the present day
V. Counter Arguments and Responses
A. Identification of potential counterarguments to your argument
B. Refutation of counterarguments and defense of your position
C. Acknowledgement of the limitations and weaknesses of your argument
VI. Conclusion
A. Recap of your argument and main points
B. Evaluation of the text's significance and relevance
C. Final thoughts and recommendations for further research or analysis.
This outline can be adjusted to fit the specific requirements of your essay. Still, it should give you a solid foundation for creating a detailed and well-organized critical analysis essay.
Useful Techniques Used in Literary Criticism
There are several techniques used in literary criticism to analyze and evaluate a work of literature. Here are some of the most common techniques:
Close reading: This technique involves carefully analyzing a text to identify its literary devices, themes, and meanings.
Historical and cultural context: This technique involves examining the historical and cultural context of a work of literature to understand the social, political, and cultural influences that shaped it.
Structural analysis: This technique involves analyzing the structure of a text, including its plot, characters, and narrative techniques, to identify patterns and themes.
Formalism: This technique focuses on the literary elements of a text, such as its language, imagery, and symbolism, to analyze its meaning and significance.
Psychological analysis: This technique examines the psychological and emotional aspects of a text, including the motivations and desires of its characters, to understand the deeper meanings and themes.
Feminist and gender analysis: This technique focuses on the representation of gender and sexuality in a text, including how gender roles and stereotypes are reinforced or challenged.
Marxist and social analysis: This technique examines the social and economic structures portrayed in a text, including issues of class, power, and inequality.
By using these and other techniques, literary critics can offer insightful and nuanced analyses of works of literature, helping readers to understand and appreciate the complexity and richness of the texts.
Sample Critical Analysis Essay
Now that you know how to write a critical analysis, take a look at the critical analysis essay sample provided by our research paper writers and better understand this kind of paper!
Final Words
At our professional writing services, we understand the challenges and pressures that students face regarding academic writing. That's why we offer high-quality, custom-written essays designed to meet each student's specific needs and requirements.
By using our essay writing service , you can save time and energy while also learning from our expert writers and improving your own writing skills. We take pride in our work and are dedicated to providing friendly and responsive customer support to ensure your satisfaction with every order. So why struggle with difficult assignments when you can trust our professional writing services to deliver the quality and originality you need? Place your order today and experience the benefits of working with our team of skilled and dedicated writers.
If you need help with any of the STEPS ABOVE
Feel free to use EssayPro Outline Help
Related Articles
BibGuru Blog
Be more productive in school
How to write a critical analysis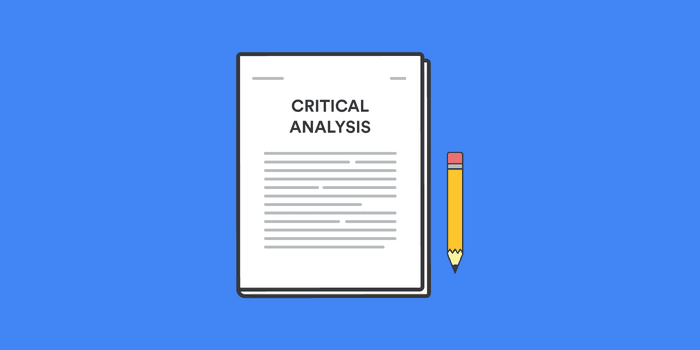 Unlike the name implies a critical analysis does not necessarily mean that you are only exploring what is wrong with a piece of work. Instead, the purpose of this type of essay is to interact with and understand a text. Here's what you need to know to create a well-written critical analysis essay.
What is a critical analysis?
A critical analysis examines and evaluates someone else's work, such as a book, an essay, or an article. It requires two steps: a careful reading of the work and thoughtful analysis of the information presented in the work.
Although this may sound complicated, all you are doing in a critical essay is closely reading an author's work and providing your opinion on how well the author accomplished their purpose.
Critical analyses are most frequently done in academic settings (such as a class assignment). Writing a critical analysis demonstrates that you are able to read a text and think deeply about it. However, critical thinking skills are vital outside of an educational context as well. You just don't always have to demonstrate them in essay form.
How to outline and write a critical analysis essay
Writing a critical analysis essay involves two main chunks of work: reading the text you are going to write about and writing an analysis of that text. Both are equally important when writing a critical analysis essay.
Step one: Reading critically
The first step in writing a critical analysis is to carefully study the source you plan to analyze.
If you are writing for a class assignment, your professor may have already given you the topic to analyze in an article, short story, book, or other work. If so, you can focus your note-taking on that topic while reading.
Other times, you may have to develop your own topic to analyze within a piece of work. In this case, you should focus on a few key areas as you read:
What is the author's intended purpose for the work?
What techniques and language does the author use to achieve this purpose?
How does the author support the thesis?
Who is the author writing for?
Is the author effective at achieving the intended purpose?
Once you have carefully examined the source material, then you are ready to begin planning your critical analysis essay.
Step two: Writing the critical analysis essay
Taking time to organize your ideas before you begin writing can shorten the amount of time that you spend working on your critical analysis essay. As an added bonus, the quality of your essay will likely be higher if you have a plan before writing.
Here's a rough outline of what should be in your essay. Of course, if your instructor gives you a sample essay or outline, refer to the sample first.
Critical Analysis
Here is some additional information on what needs to go into each section:
Background information
In the first paragraph of your essay, include background information on the material that you are critiquing. Include context that helps the reader understand the piece you are analyzing. Be sure to include the title of the piece, the author's name, and information about when and where it was published.
"Success is counted sweetest" is a poem by Emily Dickinson published in 1864. Dickinson was not widely known as a poet during her lifetime, and this poem is one of the first published while she was alive.
After you have provided background information, state your thesis. The thesis should be your reaction to the work. It also lets your reader know what to expect from the rest of your essay. The points you make in the critical analysis should support the thesis.
Dickinson's use of metaphor in the poem is unexpected but works well to convey the paradoxical theme that success is most valued by those who never experience success.
The next section should include a summary of the work that you are analyzing. Do not assume that the reader is familiar with the source material. Your summary should show that you understood the text, but it should not include the arguments that you will discuss later in the essay.
Dickinson introduces the theme of success in the first line of the poem. She begins by comparing success to nectar. Then, she uses the extended metaphor of a battle in order to demonstrate that the winner has less understanding of success than the loser.
The next paragraphs will contain your critical analysis. Use as many paragraphs as necessary to support your thesis.
Discuss the areas that you took notes on as you were reading. While a critical analysis should include your opinion, it needs to have evidence from the source material in order to be credible to readers. Be sure to use textual evidence to support your claims, and remember to explain your reasoning.
Dickinson's comparison of success to nectar seems strange at first. However the first line "success is counted sweetest" brings to mind that this nectar could be bees searching for nectar to make honey. In this first stanza, Dickinson seems to imply that success requires work because bees are usually considered to be hard-working and industrious.
In the next two stanzas, Dickinson expands on the meaning of success. This time she uses the image of a victorious army and a dying man on the vanquished side. Now the idea of success is more than something you value because you have worked hard for it. Dickinson states that the dying man values success even more than the victors because he has given everything and still has not achieved success.
This last section is where you remind the readers of your thesis and make closing remarks to wrap up your essay. Avoid summarizing the main points of your critical analysis unless your essay is so long that readers might have forgotten parts of it.
In "Success is counted sweetest" Dickinson cleverly upends the reader's usual thoughts about success through her unexpected use of metaphors. The poem may be short, but Dickinson conveys a serious theme in just a few carefully chosen words.
What type of language should be used in a critical analysis essay?
Because critical analysis papers are written in an academic setting, you should use formal language, which means:
No contractions
Avoid first-person pronouns (I, we, me)
Do not include phrases such as "in my opinion" or "I think". In a critical analysis, the reader already assumes that the claims are your opinions.
Your instructor may have specific guidelines for the writing style to use. If the instructor assigns a style guide for the class, be sure to use the guidelines in the style manual in your writing.
Additional t ips for writing a critical analysis essay
To conclude this article, here are some additional tips for writing a critical analysis essay:
Give yourself plenty of time to read the source material. If you have time, read through the text once to get the gist and a second time to take notes.
Outlining your essay can help you save time. You don't have to stick exactly to the outline though. You can change it as needed once you start writing.
Spend the bulk of your writing time working on your thesis and critical analysis. The introduction and conclusion are important, but these sections cannot make up for a weak thesis or critical analysis.
Give yourself time between your first draft and your second draft. A day or two away from your essay can make it easier to see what you need to improve.
Frequently Asked Questions about critical analyses
In the introduction of a critical analysis essay, you should give background information on the source that you are analyzing. Be sure to include the author's name and the title of the work. Your thesis normally goes in the introduction as well.
A critical analysis has four main parts.
The focus of a critical analysis should be on the work being analyzed rather than on you. This means that you should avoid using first person unless your instructor tells you to do otherwise. Most formal academic writing is written in third person.
How many paragraphs your critical analysis should have depends on the assignment and will most likely be determined by your instructor. However, in general, your critical analysis paper should have three to six paragraphs, unless otherwise stated.
Your critical analysis ends with your conclusion. You should restate the thesis and make closing remarks, but avoid summarizing the main points of your critical analysis unless your essay is so long that readers might have forgotten parts of it.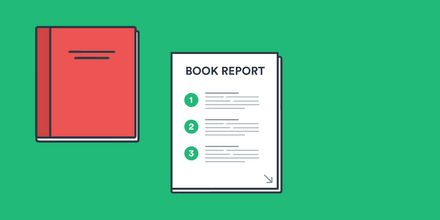 Make your life easier with our productivity and writing resources.
For students and teachers.
Have a language expert improve your writing
Run a free plagiarism check in 10 minutes, generate accurate citations for free.
Knowledge Base
How to write a literary analysis essay | A step-by-step guide
How to Write a Literary Analysis Essay | A Step-by-Step Guide
Published on January 30, 2020 by Jack Caulfield . Revised on August 14, 2023.
Literary analysis means closely studying a text, interpreting its meanings, and exploring why the author made certain choices. It can be applied to novels, short stories, plays, poems, or any other form of literary writing.
A literary analysis essay is not a rhetorical analysis , nor is it just a summary of the plot or a book review. Instead, it is a type of argumentative essay where you need to analyze elements such as the language, perspective, and structure of the text, and explain how the author uses literary devices to create effects and convey ideas.
Before beginning a literary analysis essay, it's essential to carefully read the text and c ome up with a thesis statement to keep your essay focused. As you write, follow the standard structure of an academic essay :
An introduction that tells the reader what your essay will focus on.
A main body, divided into paragraphs , that builds an argument using evidence from the text.
A conclusion that clearly states the main point that you have shown with your analysis.
Table of contents
Step 1: reading the text and identifying literary devices, step 2: coming up with a thesis, step 3: writing a title and introduction, step 4: writing the body of the essay, step 5: writing a conclusion, other interesting articles.
The first step is to carefully read the text(s) and take initial notes. As you read, pay attention to the things that are most intriguing, surprising, or even confusing in the writing—these are things you can dig into in your analysis.
Your goal in literary analysis is not simply to explain the events described in the text, but to analyze the writing itself and discuss how the text works on a deeper level. Primarily, you're looking out for literary devices —textual elements that writers use to convey meaning and create effects. If you're comparing and contrasting multiple texts, you can also look for connections between different texts.
To get started with your analysis, there are several key areas that you can focus on. As you analyze each aspect of the text, try to think about how they all relate to each other. You can use highlights or notes to keep track of important passages and quotes.
Language choices
Consider what style of language the author uses. Are the sentences short and simple or more complex and poetic?
What word choices stand out as interesting or unusual? Are words used figuratively to mean something other than their literal definition? Figurative language includes things like metaphor (e.g. "her eyes were oceans") and simile (e.g. "her eyes were like oceans").
Also keep an eye out for imagery in the text—recurring images that create a certain atmosphere or symbolize something important. Remember that language is used in literary texts to say more than it means on the surface.
Narrative voice
Ask yourself:
Who is telling the story?
How are they telling it?
Is it a first-person narrator ("I") who is personally involved in the story, or a third-person narrator who tells us about the characters from a distance?
Consider the narrator's perspective . Is the narrator omniscient (where they know everything about all the characters and events), or do they only have partial knowledge? Are they an unreliable narrator who we are not supposed to take at face value? Authors often hint that their narrator might be giving us a distorted or dishonest version of events.
The tone of the text is also worth considering. Is the story intended to be comic, tragic, or something else? Are usually serious topics treated as funny, or vice versa ? Is the story realistic or fantastical (or somewhere in between)?
Consider how the text is structured, and how the structure relates to the story being told.
Novels are often divided into chapters and parts.
Poems are divided into lines, stanzas, and sometime cantos.
Plays are divided into scenes and acts.
Think about why the author chose to divide the different parts of the text in the way they did.
There are also less formal structural elements to take into account. Does the story unfold in chronological order, or does it jump back and forth in time? Does it begin in medias res —in the middle of the action? Does the plot advance towards a clearly defined climax?
With poetry, consider how the rhyme and meter shape your understanding of the text and your impression of the tone. Try reading the poem aloud to get a sense of this.
In a play, you might consider how relationships between characters are built up through different scenes, and how the setting relates to the action. Watch out for  dramatic irony , where the audience knows some detail that the characters don't, creating a double meaning in their words, thoughts, or actions.
Prevent plagiarism. Run a free check.
Your thesis in a literary analysis essay is the point you want to make about the text. It's the core argument that gives your essay direction and prevents it from just being a collection of random observations about a text.
If you're given a prompt for your essay, your thesis must answer or relate to the prompt. For example:
Essay question example
Is Franz Kafka's "Before the Law" a religious parable?
Your thesis statement should be an answer to this question—not a simple yes or no, but a statement of why this is or isn't the case:
Thesis statement example
Franz Kafka's "Before the Law" is not a religious parable, but a story about bureaucratic alienation.
Sometimes you'll be given freedom to choose your own topic; in this case, you'll have to come up with an original thesis. Consider what stood out to you in the text; ask yourself questions about the elements that interested you, and consider how you might answer them.
Your thesis should be something arguable—that is, something that you think is true about the text, but which is not a simple matter of fact. It must be complex enough to develop through evidence and arguments across the course of your essay.
Say you're analyzing the novel Frankenstein . You could start by asking yourself:
Your initial answer might be a surface-level description:
The character Frankenstein is portrayed negatively in Mary Shelley's Frankenstein .
However, this statement is too simple to be an interesting thesis. After reading the text and analyzing its narrative voice and structure, you can develop the answer into a more nuanced and arguable thesis statement:
Mary Shelley uses shifting narrative perspectives to portray Frankenstein in an increasingly negative light as the novel goes on. While he initially appears to be a naive but sympathetic idealist, after the creature's narrative Frankenstein begins to resemble—even in his own telling—the thoughtlessly cruel figure the creature represents him as.
Remember that you can revise your thesis statement throughout the writing process , so it doesn't need to be perfectly formulated at this stage. The aim is to keep you focused as you analyze the text.
Finding textual evidence
To support your thesis statement, your essay will build an argument using textual evidence —specific parts of the text that demonstrate your point. This evidence is quoted and analyzed throughout your essay to explain your argument to the reader.
It can be useful to comb through the text in search of relevant quotations before you start writing. You might not end up using everything you find, and you may have to return to the text for more evidence as you write, but collecting textual evidence from the beginning will help you to structure your arguments and assess whether they're convincing.
To start your literary analysis paper, you'll need two things: a good title, and an introduction.
Your title should clearly indicate what your analysis will focus on. It usually contains the name of the author and text(s) you're analyzing. Keep it as concise and engaging as possible.
A common approach to the title is to use a relevant quote from the text, followed by a colon and then the rest of your title.
If you struggle to come up with a good title at first, don't worry—this will be easier once you've begun writing the essay and have a better sense of your arguments.
"Fearful symmetry" : The violence of creation in William Blake's "The Tyger"
The introduction
The essay introduction provides a quick overview of where your argument is going. It should include your thesis statement and a summary of the essay's structure.
A typical structure for an introduction is to begin with a general statement about the text and author, using this to lead into your thesis statement. You might refer to a commonly held idea about the text and show how your thesis will contradict it, or zoom in on a particular device you intend to focus on.
Then you can end with a brief indication of what's coming up in the main body of the essay. This is called signposting. It will be more elaborate in longer essays, but in a short five-paragraph essay structure, it shouldn't be more than one sentence.
Mary Shelley's Frankenstein is often read as a crude cautionary tale about the dangers of scientific advancement unrestrained by ethical considerations. In this reading, protagonist Victor Frankenstein is a stable representation of the callous ambition of modern science throughout the novel. This essay, however, argues that far from providing a stable image of the character, Shelley uses shifting narrative perspectives to portray Frankenstein in an increasingly negative light as the novel goes on. While he initially appears to be a naive but sympathetic idealist, after the creature's narrative Frankenstein begins to resemble—even in his own telling—the thoughtlessly cruel figure the creature represents him as. This essay begins by exploring the positive portrayal of Frankenstein in the first volume, then moves on to the creature's perception of him, and finally discusses the third volume's narrative shift toward viewing Frankenstein as the creature views him.
Some students prefer to write the introduction later in the process, and it's not a bad idea. After all, you'll have a clearer idea of the overall shape of your arguments once you've begun writing them!
If you do write the introduction first, you should still return to it later to make sure it lines up with what you ended up writing, and edit as necessary.
The body of your essay is everything between the introduction and conclusion. It contains your arguments and the textual evidence that supports them.
Paragraph structure
A typical structure for a high school literary analysis essay consists of five paragraphs : the three paragraphs of the body, plus the introduction and conclusion.
Each paragraph in the main body should focus on one topic. In the five-paragraph model, try to divide your argument into three main areas of analysis, all linked to your thesis. Don't try to include everything you can think of to say about the text—only analysis that drives your argument.
In longer essays, the same principle applies on a broader scale. For example, you might have two or three sections in your main body, each with multiple paragraphs. Within these sections, you still want to begin new paragraphs at logical moments—a turn in the argument or the introduction of a new idea.
Robert's first encounter with Gil-Martin suggests something of his sinister power. Robert feels "a sort of invisible power that drew me towards him." He identifies the moment of their meeting as "the beginning of a series of adventures which has puzzled myself, and will puzzle the world when I am no more in it" (p. 89). Gil-Martin's "invisible power" seems to be at work even at this distance from the moment described; before continuing the story, Robert feels compelled to anticipate at length what readers will make of his narrative after his approaching death. With this interjection, Hogg emphasizes the fatal influence Gil-Martin exercises from his first appearance.
Topic sentences
To keep your points focused, it's important to use a topic sentence at the beginning of each paragraph.
A good topic sentence allows a reader to see at a glance what the paragraph is about. It can introduce a new line of argument and connect or contrast it with the previous paragraph. Transition words like "however" or "moreover" are useful for creating smooth transitions:
… The story's focus, therefore, is not upon the divine revelation that may be waiting beyond the door, but upon the mundane process of aging undergone by the man as he waits.
Nevertheless, the "radiance" that appears to stream from the door is typically treated as religious symbolism.
This topic sentence signals that the paragraph will address the question of religious symbolism, while the linking word "nevertheless" points out a contrast with the previous paragraph's conclusion.
Using textual evidence
A key part of literary analysis is backing up your arguments with relevant evidence from the text. This involves introducing quotes from the text and explaining their significance to your point.
It's important to contextualize quotes and explain why you're using them; they should be properly introduced and analyzed, not treated as self-explanatory:
It isn't always necessary to use a quote. Quoting is useful when you're discussing the author's language, but sometimes you'll have to refer to plot points or structural elements that can't be captured in a short quote.
In these cases, it's more appropriate to paraphrase or summarize parts of the text—that is, to describe the relevant part in your own words:
Receive feedback on language, structure, and formatting
Professional editors proofread and edit your paper by focusing on:
Academic style
Vague sentences
Style consistency
See an example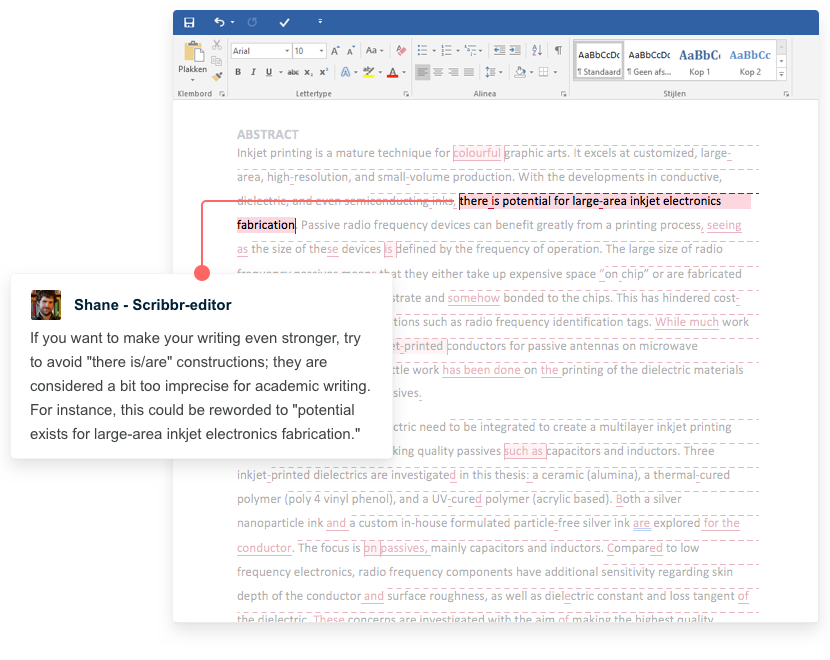 The conclusion of your analysis shouldn't introduce any new quotations or arguments. Instead, it's about wrapping up the essay. Here, you summarize your key points and try to emphasize their significance to the reader.
A good way to approach this is to briefly summarize your key arguments, and then stress the conclusion they've led you to, highlighting the new perspective your thesis provides on the text as a whole:
If you want to know more about AI tools , college essays , or fallacies make sure to check out some of our other articles with explanations and examples or go directly to our tools!
Ad hominem fallacy
Post hoc fallacy
Appeal to authority fallacy
False cause fallacy
Sunk cost fallacy
College essays
Choosing Essay Topic
Write a College Essay
Write a Diversity Essay
College Essay Format & Structure
Comparing and Contrasting in an Essay
 (AI) Tools
Grammar Checker
Paraphrasing Tool
Text Summarizer
AI Detector
Plagiarism Checker
Citation Generator
By tracing the depiction of Frankenstein through the novel's three volumes, I have demonstrated how the narrative structure shifts our perception of the character. While the Frankenstein of the first volume is depicted as having innocent intentions, the second and third volumes—first in the creature's accusatory voice, and then in his own voice—increasingly undermine him, causing him to appear alternately ridiculous and vindictive. Far from the one-dimensional villain he is often taken to be, the character of Frankenstein is compelling because of the dynamic narrative frame in which he is placed. In this frame, Frankenstein's narrative self-presentation responds to the images of him we see from others' perspectives. This conclusion sheds new light on the novel, foregrounding Shelley's unique layering of narrative perspectives and its importance for the depiction of character.
Cite this Scribbr article
If you want to cite this source, you can copy and paste the citation or click the "Cite this Scribbr article" button to automatically add the citation to our free Citation Generator.
Caulfield, J. (2023, August 14). How to Write a Literary Analysis Essay | A Step-by-Step Guide. Scribbr. Retrieved November 12, 2023, from https://www.scribbr.com/academic-essay/literary-analysis/
Is this article helpful?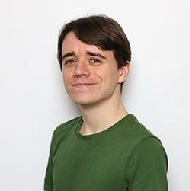 Jack Caulfield
Other students also liked, how to write a thesis statement | 4 steps & examples, academic paragraph structure | step-by-step guide & examples, how to write a narrative essay | example & tips, what is your plagiarism score.
Let's get critical: a practical guide
Critical writing
Let's get critical
Critical thinking
Evaluating information
Reading academic articles
Critical reading
This guide contains key resources to introduce you to the features of critical writing.
For more in-depth advice and guidance on critical writing , visit our specialist academic writing guides:
What is critical writing?
Academic writing requires criticality; it's not enough to just describe or summarise evidence, you also need to analyse and evaluate information and use it to build your own arguments. This is where you show your own thoughts based on the evidence available, so critical writing is really important for higher grades.
Explore the key features of critical writing and see it in practice in some examples:
Introduction to critical writing [Google Slides]
While we need criticality in our writing, it's definitely possible to go further than needed. We're aiming for that Goldilocks 'just right' point between not critical enough and too critical. Find out more:
Forthcoming training sessions
Forthcoming sessions on :
CITY College
Please ensure you sign up at least one working day before the start of the session to be sure of receiving joining instructions.
If you're based at CITY College you can book onto the following sessions by sending an email with the session details to your Academic Liaison Librarian:
There's more training events at:
Quoting, paraphrasing and synthesising
Quoting, paraphrasing and synthesising are different ways that you can use evidence from sources in your writing. As you move from one method to the next, you integrate the evidence further into your argument, showing increasing critical analysis.
Here's a quick introduction to the three methods and how to use them:
Quoting, paraphrasing and synthesising: an introduction [YouTube video] | Quoting, paraphrasing and synthesising [Google Doc]
Want to know more? Check out these resources for more examples of paraphrasing and using notes to synthesise information:
Using evidence to build critical arguments
Academic writing integrates evidence from sources to create your own critical arguments.
We're not looking for a list of summaries of individual sources; ideally, the important evidence should be integrated into a cohesive whole. What does the evidence mean altogether? Of course, a critical argument also needs some critical analysis of this evidence. What does it all mean in terms of your argument?
These resources will help you explore ways to integrate evidence and build critical arguments:
Building a critical argument [YouTube] | Building a critical argument [Google Doc]
<< Previous: Critical reading
Last Updated: Nov 7, 2023 10:45 AM
URL: https://subjectguides.york.ac.uk/critical
How to Write a Critical Essay
Hill Street Studios / Getty Images
An Introduction to Punctuation
Olivia Valdes was the Associate Editorial Director for ThoughtCo. She worked with Dotdash Meredith from 2017 to 2021.
B.A., American Studies, Yale University
A critical essay is a form of academic writing that analyzes, interprets, and/or evaluates a text. In a critical essay, an author makes a claim about how particular ideas or themes are conveyed in a text, then supports that claim with evidence from primary and/or secondary sources.
In casual conversation, we often associate the word "critical" with a negative perspective. However, in the context of a critical essay, the word "critical" simply means discerning and analytical. Critical essays analyze and evaluate the meaning and significance of a text, rather than making a judgment about its content or quality.
What Makes an Essay "Critical"? 
Imagine you've just watched the movie "Willy Wonka and the Chocolate Factory." If you were chatting with friends in the movie theater lobby, you might say something like, "Charlie was so lucky to find a Golden Ticket. That ticket changed his life." A friend might reply, "Yeah, but Willy Wonka shouldn't have let those raucous kids into his chocolate factory in the first place. They caused a big mess."
These comments make for an enjoyable conversation, but they do not belong in a critical essay. Why? Because they respond to (and pass judgment on) the raw content of the movie, rather than analyzing its themes or how the director conveyed those themes.
On the other hand, a critical essay about "Willy Wonka and the Chocolate Factory" might take the following topic as its thesis: "In 'Willy Wonka and the Chocolate Factory,' director Mel Stuart intertwines money and morality through his depiction of children: the angelic appearance of Charlie Bucket, a good-hearted boy of modest means, is sharply contrasted against the physically grotesque portrayal of the wealthy, and thus immoral, children."
This thesis includes a claim about the themes of the film, what the director seems to be saying about those themes, and what techniques the director employs in order to communicate his message. In addition, this thesis is both supportable and disputable using evidence from the film itself, which means it's a strong central argument for a critical essay .
Characteristics of a Critical Essay
Critical essays are written across many academic disciplines and can have wide-ranging textual subjects: films, novels, poetry, video games, visual art, and more. However, despite their diverse subject matter, all critical essays share the following characteristics.
Central claim . All critical essays contain a central claim about the text. This argument is typically expressed at the beginning of the essay in a thesis statement , then supported with evidence in each body paragraph. Some critical essays bolster their argument even further by including potential counterarguments, then using evidence to dispute them.
Evidence . The central claim of a critical essay must be supported by evidence. In many critical essays, most of the evidence comes in the form of textual support: particular details from the text (dialogue, descriptions, word choice, structure, imagery, et cetera) that bolster the argument. Critical essays may also include evidence from secondary sources, often scholarly works that support or strengthen the main argument.
Conclusion . After making a claim and supporting it with evidence, critical essays offer a succinct conclusion. The conclusion summarizes the trajectory of the essay's argument and emphasizes the essays' most important insights.
Tips for Writing a Critical Essay
Writing a critical essay requires rigorous analysis and a meticulous argument-building process. If you're struggling with a critical essay assignment, these tips will help you get started.
Practice active reading strategies . These strategies for staying focused and retaining information will help you identify specific details in the text that will serve as evidence for your main argument. Active reading is an essential skill, especially if you're writing a critical essay for a literature class.
Read example essays . If you're unfamiliar with critical essays as a form, writing one is going to be extremely challenging. Before you dive into the writing process, read a variety of published critical essays, paying careful attention to their structure and writing style. (As always, remember that paraphrasing an author's ideas without proper attribution is a form of plagiarism .)
Resist the urge to summarize . Critical essays should consist of your own analysis and interpretation of a text, not a summary of the text in general. If you find yourself writing lengthy plot or character descriptions, pause and consider whether these summaries are in the service of your main argument or whether they are simply taking up space.
An Introduction to Academic Writing
Definition and Examples of Analysis in Composition
How to Write a Good Thesis Statement
The Ultimate Guide to the 5-Paragraph Essay
How To Write an Essay
Tips on How to Write an Argumentative Essay
What an Essay Is and How to Write One
How to Write and Format an MBA Essay
How To Write a Top-Scoring ACT Essay for the Enhanced Writing Test
How to Structure an Essay
How to Write a Solid Thesis Statement
How to Write a Response Paper
Writing a History Book Review
Write an Attention-Grabbing Opening Sentence for an Essay
How to Write a Great Book Report
The Definition of a Review in Composition
By clicking "Accept All Cookies", you agree to the storing of cookies on your device to enhance site navigation, analyze site usage, and assist in our marketing efforts.
Search entire site
Search for a course
Browse study areas
Analytics and Data Science
Data Science and Innovation
Postgraduate Research Courses
Business Research Programs
Undergraduate Business Programs
Entrepreneurship
MBA Programs
Postgraduate Business Programs
Communication
Animation Production
Business Consulting and Technology Implementation
Digital and Social Media
Journalism and Sports Media
Media Arts and Production
Media Business
Media Practice and Industry
Music and Sound Design
Social and Political Sciences
Strategic Communication
Writing and Publishing
Postgraduate Communication Research Degrees
Design, Architecture and Building
Architecture
Built Environment
DAB Research
Design Innovation
Public Policy and Governance
Secondary Education
Education (Learning and Leadership)
Learning Design
Postgraduate Education Research Degrees
Engineering
Civil and Environmental
Computer Systems and Software
Engineering Management
Mechanical and Mechatronic
Systems and Operations
Telecommunications
Postgraduate Engineering courses
Undergraduate Engineering courses
Sport and Exercise
Child and Family Health
Health (Postgraduate)
Health Services Management
Nursing (Postgraduate)
Nursing (Undergraduate)
Palliative Care
Public Health
Research and Honours
Women's and Children's Health
Health (GEM)
Coursework Degrees
Clinical Psychology
Genetic Counselling
Good Manufacturing Practice
Physiotherapy
Speech Pathology
Research Degrees
Information Technology
Business Analysis and Information Systems
Computer Science, Data Analytics/Mining
Games, Graphics and Multimedia
IT Management and Leadership
Networking and Security
Software Development and Programming
Systems Design and Analysis
Web and Cloud Computing
Postgraduate IT courses
Postgraduate IT online courses
Undergraduate Information Technology courses
International Studies
Criminology
Postgraduate International Studies Research Degrees
Sustainability and Environment
Practical Legal Training
Commercial and Business Law
Employment Law
Juris Doctor
Legal Studies
Master of Laws
Intellectual Property
Migration Law and Practice
Overseas Qualified Lawyers
Postgraduate Law Programs
Postgraduate Law Research
Undergraduate Law Programs
Life Sciences
Mathematical and Physical Sciences
Postgraduate Science Programs
Science Research Programs
Undergraduate Science Programs
Transdisciplinary Innovation
Creative Intelligence and Innovation
Diploma in Innovation
Transdisciplinary Learning
Postgraduate Research Degree
How to write critically
What is critical writing.
Critical writing involves:
analysing information to understand a problem or topic from more than one perspective;
making logical connections between ideas;
offering your own perspective on the topic based on your evaluation of the available evidence
How is critical writing different from descriptive writing?
Example paragraphs.
The following examples compare a paragraph using only descriptive writing with the same paragraph rewritten to include the writer's critical analysis of the topic.
Descriptive Writing There is a large amount of research that examines intercultural communication via social media . Smith (2016, p. 75) states that digital platforms such as Facebook and Twitter help distribute knowledge between people and cultures. Cosgrove  (2018) found that people who regularly used social media were more likely to engage in activities from other cultures. Harrison (2017, p. 9) believes that technology has increased the capacity for people to communicate across cultures. Furthermore, Harrison states that social media does not foster in-depth relationships between people and communities from different cultures. Moreover, Markson (2018, p. 18) argues that digital communication platforms "erode the fundamental principles of cross-cultural engagement" by reducing important and complex aspects of culture to " instant images … for immediate gratification rather than deep understanding."
Critical Writing Research indicates that while digital communication has enhanced the capacity of people to connect across cultures, there are limitations regarding how this communication translates to genuine connection . Smith (2016, p. 75) suggests that digital platforms such as Facebook and Twitter not only benefit users in terms of social connectivity, but also help distribute knowledge between people and cultures. Similarly, Cosgrove (2018) found that people who regularly used social media were more likely to engage in activities from other cultures. While Harrison (2017, p. 9) agrees that technology has increased the capacity for people to communicate across cultures, he raises concerns that such forms of communication fail to "foster in-depth relationships" between people and communities from different cultures, because strong connections require situations to be experienced together. Markson (2018, p. 18) likewise warns that digital communication platforms "erode the fundamental principles of cross-cultural engagement" by reducing important and complex aspects of culture to "instant images … for immediate gratification rather than deep understanding." It is this superficial nature of social media that prevents it from being a truly useful tool for enhancing cross-cultural connection. Further research is required to examine how social media might more effectively encourage meaningful intercultural connections.
Back to top
UTS acknowledges the Gadigal people of the Eora Nation, the Boorooberongal people of the Dharug Nation, the Bidiagal people and the Gamaygal people, upon whose ancestral lands our university stands. We would also like to pay respect to the Elders both past and present, acknowledging them as the traditional custodians of knowledge for these lands.

How To Write A Critical Analysis Essay
Evaluate work academically with a properly formatted critical analysis essay.
Emotional impact is not sufficient. Support your position with facts and evidence.
Master this skill to win the support of your peers and lecturers which will surely have positive results on your grades.
Read on to see how to master the art of critical analysis.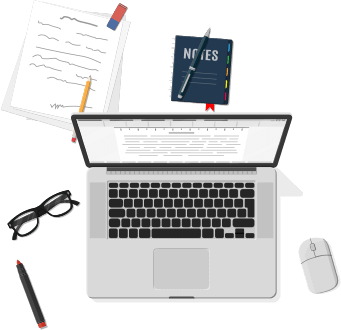 Writing a critical analysis essay is integral to studying processes at higher learning institutions. And although students often may consider it challenging and tedious, by incorporating the right approach, they can get high from the process and reach impeccable outcomes.
Since the primary goal of such an essay type is to evaluate and explore objective points, a scholar should use key critical analysis components like essential reading, thinking, and writing. Still, how to write a critical analysis essay of a roaring success, and what academic practices are best to apply? This step-by-step tutorial will cover everything in detail, from general critical analysis essay guidelines to practical writing tips. So let's get started!
What Is a Critical Analysis Essay?
Sometimes students get confused about 'what is a critical analysis essay', which may make the overall paperwork unsuitable. That way, before starting to craft an essay, the core task is a profound understanding of this work type.
Critical analysis means in-depth exploration and assessment of another person's works or ideas. So creating a like-kind essay implies the essential unity of critical thinking, reading, and writing while entirely focusing on an author's thesis statement. Throughout the work, you must add proofs or logical arguments that may agree or disagree with the analyzed work.
Topics to analyze may differ and result from your preferences, provided no specific writing restrictions. For example, you can choose any book, movie, study, business process, TV program, and even blog.
What is the main purpose of writing a critical analysis essay? It highlights a particular known or unknown subject to readers by clearly describing a fundamental cross-cutting thesis and objective along with your thoughts on the topic. Since critical essays are serious academic papers, they call for a deep writing approach. That is to say, a well-defined structure, credible references, and other author works you link to should be included here.
Another crucial moment to keep in mind is that a critical analysis essay exposes only your point of view on the topic, but not the topic itself. So try to provide a brief description of what you are going to write about. The balanced way of informing positive and negative qualities with sufficient supporting evidence is also no less essential.
How to Start Writing a Critical Analysis Essay?
As with any other work, the most complicated is to begin the process. Therefore, whether your critical analysis paper will be prosperous depends on the way you set it out. So, how to start a critical analysis essay properly? Cane to the following guidelines:
Be sure to showcase and reveal knowledge on a subject/topic by giving relevant and supporting arguments to prove your point of view.
Craft an analysis according to overall established requirements, structure, and format so that people tangential to critical analysis can effortlessly read it.
The first point directly equals the writing preparation. To be more precise, students or scholars must handle much information, namely research, bibliographies, and media formats, to further critical thinking performance. You won't be able to come up with valuable ideas and generate reasonable arguments by skipping this pre-step.
One more crucial moment is the critical essay outline is pretty demanding. So if you want it to bear fruits, collect all the requisite information on the topic, and highlight your thoughts with supporting proof.
The critical analysis essay structure impacts how readers perceive it. So, the more well-thought-out and properly organized it comes, the higher readable and understandable it is for consuming. The skill here lies in conveying considerable academic-complex information in the most straightforward and accessible as possible. It involves the right structuring of thoughts from a thesis statement, a brief introduction, and following body paragraphs to a conclusion. In this way, readers might trouble-freely comprehend the text due to its structural clarity and plainness.
NEED TO WRITE A CRITICAL ANALYSIS ESSAY?
Writing a critical analysis essay is a captivating process if you know the right structure and use the experience of the qualified experts who know all the intricacies of essay creation.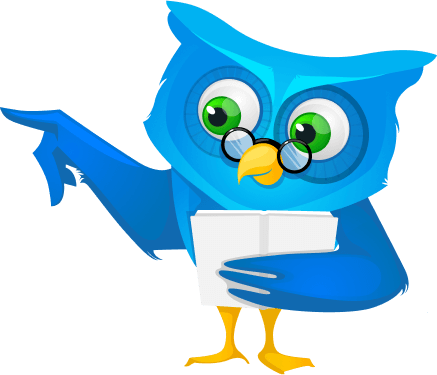 Steps to Writing an Excellent Critical Analysis Essay
Before creating your paper, it is worth evaluating and analyzing the work you target writing with all its strong and weak points. Make sure your thesis statement embodies the core opinion of your essay for the upcoming support by correct evidence from a current source or secondary resources.
1. Choosing A Thesis Statement
In essence, thesis statements in critical analysis essays represent the writer's reaction to the analyzed work. Plus, opinions must be subjective to make a debatable claim possible. Therefore, scholars should keep to the guidelines below while developing a thesis statement for a critical analysis paper.
It must be proven by implementing various tools like logical and emotional reasoning. Simply put, the thesis should stand as the root of where the analysis deploys.
The primary claim has to show topical to the discussed subject.
Rely on only adequate research and trustworthy evidence via digging for sufficient information basics. It is important because a clear thesis to guide a body section results from this.
Organized thoughts and a narrow focus are the keys to success. Instead, developing ideas that cover a broad topic scope may negatively affect the entire essay's value.
2. Writing An Introductory Paragraph
An introductory paragraph should introduce your readers to the analyzed work and your insights about it. This section should consist of the original author's aim and main ideas, ending in your thesis statement. The perfect length for an introduction forms three or four sentences, but in the case of a complex critical analysis essay, it may even be multiple paragraphs.
Concentrate on crafting your introductory section captivating to grab the audience's attention and engage them to continue consuming your essay. The first sentences are decisive here. Hence, try to create them as much appealing and exciting as possible. One of the best practices is starting with a hook, like a rhetorical question or a bold statement.
3. Organizing The Body
Write the body section referring to the primary points stated in the introduction. Typically, there are two to four paragraphs across the essay, but you can put more or less depending on the received work's guidelines.
Each paragraph must address a single idea. Begin by stating the opinion in the first sentence, and then provide examples from the analyzed work to support it. It would be ideal to incorporate quotes to prove your claims, but remember to apply the proper citation format to any used quote.
Besides, you should talk about different things within separate body paragraphs. Be sure to give supporting evidence with contrasting points of view. The well-crafted paper structure is critical here to present facts and the overall research. So take time to outline the rough paragraphs amount and the order of information to expose.
4. Concluding the Analysis
Last but not least is a conclusion. This ultimate part has to restate your perspective built on the statements in the body paragraphs to drive your critical exploration to a natural stop. It will involve similar content to the introduction, but the way of expression must differ. Two to four sentences are mainly enough, but a more complex critical analysis requires a few paragraphs to conclude.
How To Format A Critical Analysis Essay?
No doubt, the critical analysis essay format is no less significant than the content. So, how correctly you adjust the format to the subject and research decides the final outcome.
Basically, before going to the point, try to give your readers background information for a clear vision of what your paper will discover. Omitting to mention such things as title, author, publication data, and the essay purpose is unacceptable. Then the thesis statement comes, where you must reveal why you selected the given topic and what you would like to prove or refute.
After that, create a summary to illustrate that you are deeply aware of the topic and the work under analysis. For those who still don't understand how to write a critical analysis, it has to be the author's own interpretation and assessment of the explored source. Precisely, it puts the part of presenting critical analysis resulting from the prior essential reading. How to perform analysis directly hangs on the information component highlighted in the body. Here belong such elements as illustrating how all sources function, considering the style of said source, how efficient it was, and how it drew the target audience's attention.
The final step you can't do without is an appropriate conclusion. To sum up, restate the thesis while adding final thoughts and considerations. That is to say, all valuable ideas and viewpoints, along with small extra details, should be summarized. This last part is the perfect place to reveal all positives and negatives, the chosen topic's present-day significance, and why it was picked to investigate.
Such a distinct outline will highly facilitate writing a critical analysis essay process. That way, detailing and proofreading will flow swiftly and smoothly, and you will eventually reach an impeccably crafted academic paper.
Critical Essay Structure
Every scholar faces the issue of how to write critical analysis essay structurally flawless. Bear in mind that this paper type has a strict framework to follow, consisting of an introduction, a body section with arguments included, and a conclusion. Let's look thoroughly at these items for getting an academic writing masterpiece.
1. Introduction
Most of the success equals the way you set out the essay. If your initial sentence evokes the interest to read on, you are moving in the right direction. The opening paragraph should briefly describe a source under analysis. Plus, it is vital to expose the primary argument or thesis statement in the last sentences. In turn, writers must avoid using questions across theses and include debatable claims without fail there.
This section is responsible for highlighting the main concepts. That way, scholars should structurally divide a critical analysis essay into separate paragraphs, each representing an individual idea. At the same time, provide different facts and evidence within all segments, but keep the overall connection between them and the general topic. That's why gathering information via essential reading from varied resources, and related media watching is critical. Another tactic to attract the audience might be revealing any gaps or contradictions between the same author and topic. But scholars should try to present and uncover their viewpoints as clearly and proficiently as possible to convince readers.
As for the body content, innovative and unique approaches with verbal diversity and well-structured sentences are a must. Incorporating quotes and citations will also display your topic expertise and deep exploration background. Besides, they appear as the perfect tools to agree or disagree with the chosen statements.
3. Arguments
If you strive to get a top-notch paper, the body should have major arguments provided. So to make it with flying colors, break down the thesis statement into single subsections and exhaustively discuss each sub-thesis. After that, writers must concentrate on the key essay concepts while ensuring corresponding supporting details. In practice, good critical analysis essays must implicate topic-related real-life examples and adequate explanations.
4. Conclusion
A relevant closing paragraph should summarize the paper's central idea and crucial insights to remember. Pint out the importance of the illustrated topic as well as the thesis statement, but including new evidence in this section is unacceptable. Conclusions have to be crafted in a brief and concise manner to complete the work academically good-looking. In other words, students have to bring the paper to an exceptional closure by restating the thesis.
The golden rule while writing a critical analysis essay is to give yourself time to create. It results from that the paper requires multiple stages of content polishing and attaching new information before publishing the ultimate piece. So getting flawless academic writing takes making drafts on each part to later revising and proofreading.
Writing A Critical Essay: Manner, Sources, Proofreading
After figuring out what is critical analysis essay and how to write it properly, let us overview some core writing practices boosting your paper:
Your work should be sufficiently convincing to make the audience change their opinion if it differs from yours. That's why mastering language and wording forms the basis. Plus, conveying from the third person will help readers understand the text more accessible, simultaneously keeping it professional.
Formal language is the only acceptable option for such an essay type. Still, your writing must be rich in grammar and contain a wide vocabulary range. Thus, the paper will stand out from the crowd and be incredibly memorable.
A profound topic understanding and solid investigation background are requisite for a critical writing author to explain their thoughts correctly and provide supporting details.
Essay writers are allowed to expose strong opinions on the topic, either positive or negative, to convince the audience of their rightness. Actually, a personal attitude towards the analyzed work is encouraged subject to support with proven facts and credible evidence. Thus, it's not enough to state that you dislike the piece – you must justify your point of view, citing reliable authors.
Scientific and academic works are the best sources to familiarize yourself with the subject under analysis because certified experts researched and tested the topic you are writing about. Besides, remember that all the incorporated sources across the essay must be in the correct format, mainly APA and MLA, alphabetically ordered.
Take your time to perfect your paper before submission. It's impossible to craft the perfect work the first time. So proofreading is no less important than the content crafting process since many modifications are needed to achieve an outstanding final piece. Try to generate small paragraphs, keeping the text concise and understandable. When you need to uncover extensive information, take care of eliminating repeats.
Both scholars and students should know how to write a critical analysis essay. Although some apply for academic writing services to make it timely and of roaring success, such a skill can come in handy further. By creating a critical analysis essay, people not only advance their writing mastery, but also acquire other valuable expertise like critical reading, thinking, and analyzing. Therefore, the mind will likely go beyond tradition and rearrange, focusing on the evaluation component. This thinking upgrade can greatly facilitate students in upcoming writing assignments, as well as favor them in their future careers. So, it's better not to skip practicing critical analysis.
Was this article helpful?
Thanks for your feedback.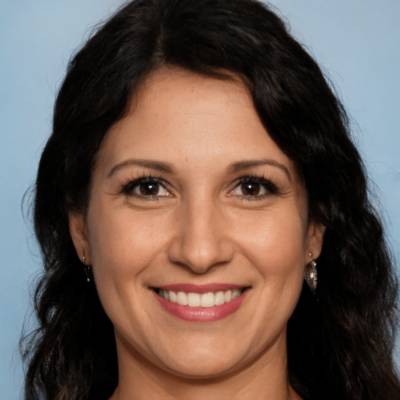 Dr. Karlyna PhD
I am a proficient writer from the United States with over five years of experience in academic writing. I comfortably complete given assignments within stipulated deadlines and at the same time deliver high-quality work, which follows the guidelines provided.
Readers also enjoyed
Legal essay topics for student.
Essay Writing Guides 22 likes
Science Essay Topics for Students
Essay Writing Guides 3 likes
Explanatory Essay Topics for Students
Essay Writing Guides 8 likes
WHY WAIT? PLACE AN ORDER RIGHT NOW!
Simply fill out the form, click the button, and have no worries!
Writing a Critical Analysis
What is in this guide, definitions, putting it together, tips and examples of critques.
Background Information
Cite Sources
Library Links
Ask a Librarian
Library Tutorials
The Research Process
Library Hours
Online Databases (A-Z)
Interlibrary Loan (ILL)
Reserve a Study Room
This guide is meant to help you understand the basics of writing a critical analysis. A critical analysis is an argument about a particular piece of media. There are typically two parts: (1) identify and explain the argument the author is making, and (2), provide your own argument about that argument. Your instructor may have very specific requirements on how you are to write your critical analysis, so make sure you read your assignment carefully.
Critical Analysis
A deep approach to your understanding of a piece of media by relating new knowledge to what you already know.
Part 1: Introduction
Identify the work being criticized.
Present thesis - argument about the work.
Preview your argument - what are the steps you will take to prove your argument.
Part 2: Summarize
Provide a short summary of the work.
Present only what is needed to know to understand your argument.
Part 3: Your Argument
This is the bulk of your paper.
Provide "sub-arguments" to prove your main argument.
Use scholarly articles to back up your argument(s).
Part 4: Conclusion
Reflect on how you have proven your argument.
Point out the importance of your argument.
Comment on the potential for further research or analysis.
Cornell University Library Tips for writing a critical appraisal and analysis of a scholarly article.
Queen's University Library How to Critique an Article (Psychology)
University of Illinois, Springfield An example of a summary and an evaluation of a research article. This extended example shows the different ways a student can critique and write about an article
Next: Background Information >>
Last Updated: Oct 10, 2023 12:56 PM
URL: https://libguides.pittcc.edu/critical_analysis
Privacy Policy
SignUp/Login
Home » Critical Analysis – Types, Examples and Writing Guide
Critical Analysis – Types, Examples and Writing Guide
Table of Contents
Critical Analysis
Definition:
Critical analysis is a process of examining a piece of work or an idea in a systematic, objective, and analytical way. It involves breaking down complex ideas, concepts, or arguments into smaller, more manageable parts to understand them better.
Types of Critical Analysis
Types of Critical Analysis are as follows:
Literary Analysis
This type of analysis focuses on analyzing and interpreting works of literature , such as novels, poetry, plays, etc. The analysis involves examining the literary devices used in the work, such as symbolism, imagery, and metaphor, and how they contribute to the overall meaning of the work.
Film Analysis
This type of analysis involves examining and interpreting films, including their themes, cinematography, editing, and sound. Film analysis can also include evaluating the director's style and how it contributes to the overall message of the film.
Art Analysis
This type of analysis involves examining and interpreting works of art , such as paintings, sculptures, and installations. The analysis involves examining the elements of the artwork, such as color, composition, and technique, and how they contribute to the overall meaning of the work.
Cultural Analysis
This type of analysis involves examining and interpreting cultural artifacts , such as advertisements, popular music, and social media posts. The analysis involves examining the cultural context of the artifact and how it reflects and shapes cultural values, beliefs, and norms.
Historical Analysis
This type of analysis involves examining and interpreting historical documents , such as diaries, letters, and government records. The analysis involves examining the historical context of the document and how it reflects the social, political, and cultural attitudes of the time.
Philosophical Analysis
This type of analysis involves examining and interpreting philosophical texts and ideas, such as the works of philosophers and their arguments. The analysis involves evaluating the logical consistency of the arguments and assessing the validity and soundness of the conclusions.
Scientific Analysis
This type of analysis involves examining and interpreting scientific research studies and their findings. The analysis involves evaluating the methods used in the study, the data collected, and the conclusions drawn, and assessing their reliability and validity.
Critical Discourse Analysis
This type of analysis involves examining and interpreting language use in social and political contexts. The analysis involves evaluating the power dynamics and social relationships conveyed through language use and how they shape discourse and social reality.
Comparative Analysis
This type of analysis involves examining and interpreting multiple texts or works of art and comparing them to each other. The analysis involves evaluating the similarities and differences between the texts and how they contribute to understanding the themes and meanings conveyed.
Critical Analysis Format
Critical Analysis Format is as follows:
I. Introduction
Provide a brief overview of the text, object, or event being analyzed
Explain the purpose of the analysis and its significance
Provide background information on the context and relevant historical or cultural factors
II. Description
Provide a detailed description of the text, object, or event being analyzed
Identify key themes, ideas, and arguments presented
Describe the author or creator's style, tone, and use of language or visual elements
III. Analysis
Analyze the text, object, or event using critical thinking skills
Identify the main strengths and weaknesses of the argument or presentation
Evaluate the reliability and validity of the evidence presented
Assess any assumptions or biases that may be present in the text, object, or event
Consider the implications of the argument or presentation for different audiences and contexts
IV. Evaluation
Provide an overall evaluation of the text, object, or event based on the analysis
Assess the effectiveness of the argument or presentation in achieving its intended purpose
Identify any limitations or gaps in the argument or presentation
Consider any alternative viewpoints or interpretations that could be presented
Summarize the main points of the analysis and evaluation
Reiterate the significance of the text, object, or event and its relevance to broader issues or debates
Provide any recommendations for further research or future developments in the field.
VI. Example
Provide an example or two to support your analysis and evaluation
Use quotes or specific details from the text, object, or event to support your claims
Analyze the example(s) using critical thinking skills and explain how they relate to your overall argument
VII. Conclusion
Reiterate your thesis statement and summarize your main points
Provide a final evaluation of the text, object, or event based on your analysis
Offer recommendations for future research or further developments in the field
End with a thought-provoking statement or question that encourages the reader to think more deeply about the topic
How to Write Critical Analysis
Writing a critical analysis involves evaluating and interpreting a text, such as a book, article, or film, and expressing your opinion about its quality and significance. Here are some steps you can follow to write a critical analysis:
Read and re-read the text: Before you begin writing, make sure you have a good understanding of the text. Read it several times and take notes on the key points, themes, and arguments.
Identify the author's purpose and audience: Consider why the author wrote the text and who the intended audience is. This can help you evaluate whether the author achieved their goals and whether the text is effective in reaching its audience.
Analyze the structure and style: Look at the organization of the text and the author's writing style. Consider how these elements contribute to the overall meaning of the text.
Evaluate the content : Analyze the author's arguments, evidence, and conclusions. Consider whether they are logical, convincing, and supported by the evidence presented in the text.
Consider the context: Think about the historical, cultural, and social context in which the text was written. This can help you understand the author's perspective and the significance of the text.
Develop your thesis statement : Based on your analysis, develop a clear and concise thesis statement that summarizes your overall evaluation of the text.
Support your thesis: Use evidence from the text to support your thesis statement. This can include direct quotes, paraphrases, and examples from the text.
Write the introduction, body, and conclusion : Organize your analysis into an introduction that provides context and presents your thesis, a body that presents your evidence and analysis, and a conclusion that summarizes your main points and restates your thesis.
Revise and edit: After you have written your analysis, revise and edit it to ensure that your writing is clear, concise, and well-organized. Check for spelling and grammar errors, and make sure that your analysis is logically sound and supported by evidence.
When to Write Critical Analysis
You may want to write a critical analysis in the following situations:
Academic Assignments: If you are a student, you may be assigned to write a critical analysis as a part of your coursework. This could include analyzing a piece of literature, a historical event, or a scientific paper.
Journalism and Media: As a journalist or media person, you may need to write a critical analysis of current events, political speeches, or media coverage.
Personal Interest: If you are interested in a particular topic, you may want to write a critical analysis to gain a deeper understanding of it. For example, you may want to analyze the themes and motifs in a novel or film that you enjoyed.
Professional Development : Professionals such as writers, scholars, and researchers often write critical analyses to gain insights into their field of study or work.
Critical Analysis Example
An Example of Critical Analysis Could be as follow:
Research Topic:
The Impact of Online Learning on Student Performance
Introduction:
The introduction of the research topic is clear and provides an overview of the issue. However, it could benefit from providing more background information on the prevalence of online learning and its potential impact on student performance.
Literature Review:
The literature review is comprehensive and well-structured. It covers a broad range of studies that have examined the relationship between online learning and student performance. However, it could benefit from including more recent studies and providing a more critical analysis of the existing literature.
Research Methods:
The research methods are clearly described and appropriate for the research question. The study uses a quasi-experimental design to compare the performance of students who took an online course with those who took the same course in a traditional classroom setting. However, the study may benefit from using a randomized controlled trial design to reduce potential confounding factors.
The results are presented in a clear and concise manner. The study finds that students who took the online course performed similarly to those who took the traditional course. However, the study only measures performance on one course and may not be generalizable to other courses or contexts.
Discussion :
The discussion section provides a thorough analysis of the study's findings. The authors acknowledge the limitations of the study and provide suggestions for future research. However, they could benefit from discussing potential mechanisms underlying the relationship between online learning and student performance.
Conclusion :
The conclusion summarizes the main findings of the study and provides some implications for future research and practice. However, it could benefit from providing more specific recommendations for implementing online learning programs in educational settings.
Purpose of Critical Analysis
There are several purposes of critical analysis, including:
To identify and evaluate arguments : Critical analysis helps to identify the main arguments in a piece of writing or speech and evaluate their strengths and weaknesses. This enables the reader to form their own opinion and make informed decisions.
To assess evidence : Critical analysis involves examining the evidence presented in a text or speech and evaluating its quality and relevance to the argument. This helps to determine the credibility of the claims being made.
To recognize biases and assumptions : Critical analysis helps to identify any biases or assumptions that may be present in the argument, and evaluate how these affect the credibility of the argument.
To develop critical thinking skills: Critical analysis helps to develop the ability to think critically, evaluate information objectively, and make reasoned judgments based on evidence.
To improve communication skills: Critical analysis involves carefully reading and listening to information, evaluating it, and expressing one's own opinion in a clear and concise manner. This helps to improve communication skills and the ability to express ideas effectively.
Importance of Critical Analysis
Here are some specific reasons why critical analysis is important:
Helps to identify biases: Critical analysis helps individuals to recognize their own biases and assumptions, as well as the biases of others. By being aware of biases, individuals can better evaluate the credibility and reliability of information.
Enhances problem-solving skills : Critical analysis encourages individuals to question assumptions and consider multiple perspectives, which can lead to creative problem-solving and innovation.
Promotes better decision-making: By carefully evaluating evidence and arguments, critical analysis can help individuals make more informed and effective decisions.
Facilitates understanding: Critical analysis helps individuals to understand complex issues and ideas by breaking them down into smaller parts and evaluating them separately.
Fosters intellectual growth : Engaging in critical analysis challenges individuals to think deeply and critically, which can lead to intellectual growth and development.
Advantages of Critical Analysis
Some advantages of critical analysis include:
Improved decision-making: Critical analysis helps individuals make informed decisions by evaluating all available information and considering various perspectives.
Enhanced problem-solving skills : Critical analysis requires individuals to identify and analyze the root cause of a problem, which can help develop effective solutions.
Increased creativity : Critical analysis encourages individuals to think outside the box and consider alternative solutions to problems, which can lead to more creative and innovative ideas.
Improved communication : Critical analysis helps individuals communicate their ideas and opinions more effectively by providing logical and coherent arguments.
Reduced bias: Critical analysis requires individuals to evaluate information objectively, which can help reduce personal biases and subjective opinions.
Better understanding of complex issues : Critical analysis helps individuals to understand complex issues by breaking them down into smaller parts, examining each part and understanding how they fit together.
Greater self-awareness: Critical analysis helps individuals to recognize their own biases, assumptions, and limitations, which can lead to personal growth and development.
About the author
Muhammad Hassan
Researcher, Academic Writer, Web developer
You may also like
Assignment – Types, Examples and Writing Guide
References in Research – Types, Examples and...
Figures in Research Paper – Examples and Guide
Delimitations in Research – Types, Examples and...
Research Findings – Types Examples and Writing...
Research Paper – Structure, Examples and Writing...
PRO Courses Guides New Tech Help Pro Expert Videos About wikiHow Pro Upgrade Sign In
EDIT Edit this Article
EXPLORE Tech Help Pro About Us Random Article Quizzes Request a New Article Community Dashboard This Or That Game Popular Categories Arts and Entertainment Artwork Books Movies Computers and Electronics Computers Phone Skills Technology Hacks Health Men's Health Mental Health Women's Health Relationships Dating Love Relationship Issues Hobbies and Crafts Crafts Drawing Games Education & Communication Communication Skills Personal Development Studying Personal Care and Style Fashion Hair Care Personal Hygiene Youth Personal Care School Stuff Dating All Categories Arts and Entertainment Finance and Business Home and Garden Relationship Quizzes Cars & Other Vehicles Food and Entertaining Personal Care and Style Sports and Fitness Computers and Electronics Health Pets and Animals Travel Education & Communication Hobbies and Crafts Philosophy and Religion Work World Family Life Holidays and Traditions Relationships Youth
Browse Articles
Learn Something New
Quizzes Hot
This Or That Game New
Train Your Brain
Explore More
Support wikiHow
About wikiHow
Log in / Sign up
Education and Communications
Critical Reviews
How to Write a Critical Analysis
Last Updated: August 23, 2023 Fact Checked
This article was co-authored by Jake Adams . Jake Adams is an academic tutor and the owner of Simplifi EDU, a Santa Monica, California based online tutoring business offering learning resources and online tutors for academic subjects K-College, SAT & ACT prep, and college admissions applications. With over 14 years of professional tutoring experience, Jake is dedicated to providing his clients the very best online tutoring experience and access to a network of excellent undergraduate and graduate-level tutors from top colleges all over the nation. Jake holds a BS in International Business and Marketing from Pepperdine University. This article has been fact-checked, ensuring the accuracy of any cited facts and confirming the authority of its sources. This article has been viewed 1,443,328 times.
Reading Critically
You may need to read the text more than once, especially if it is dense or complicated.
It might be easier to find the thesis in an academic article than in a creative work, movie, or painting. If you're critiquing a work of fiction or creative nonfiction, in either written form or film form, identify one of the main themes of the story instead. For a painting, identify what the painter may be trying to get across with their work of art.
In an academic article, identify the topic sentences of each paragraph or section.
For works of fiction or paintings, look for scenes and imagery that seem to support the thesis.
If the text was a film or work of art, write a brief 1 to 2 paragraph synopsis of the film or description of the painting.
Analyzing the Text
For example, if the text made you angry, what was it about the text that made you angry?
If you found yourself laughing at the text, what about it was laughable?
For example, if the author is an outspoken proponent of healthcare reform, then this would likely explain any bias in an argumentative essay on universal healthcare.
The author's background may also include credentials, such as a doctorate or medical degree. This is part of the ethos of the text since having credentials may help to bolster an author's credibility.
For example, if the author's explanation of greenhouse gasses is long, full of jargon, and confusing, then you might focus on this as part of your critique.
Tip : Keep in mind that you can also have a positive critique of the text if you think it was effective. For example, if the author's description of greenhouse gasses was written in simple, easy to understand language, you might note this as part of your analysis.
For example, if the author has used a website that is known for being biased in favor of their argument, then this would weaken their position. However, if the author used sources that were fair and unbiased, then this would strengthen their position.
Not all texts will incorporate evidence. For example, if you're doing a critical analysis of a film or work of art, it probably won't include secondary sources.
Drafting the Analysis
For example, in the first sentence of your essay, provide the basic information on the text. Then, describe text's argument in about 1 to 2 sentences.
For example, you might write, "Darcy Gibbons' essay on the environmental impact of consumerism provides a thorough and valuable overview of the problem."
Or, you might write, "Shannon Duperty's mixed media painting, "Dove on Heroin," falls short of its attempt at edgy political commentary."
Keep in mind that the summary paragraph is the only place in your essay where you may include summary. The rest of the essay should provide analysis of the essay.
Organization. How did the author organize their argument? Was this a good strategy or not? Why?
Style. What style did the author use to get their point across? How did the style hurt or help their argument?
Effectiveness. In general, was the text effective at getting its point across? Why or why not?
Fairness or bias. Did the author demonstrate a fair or biased perspective on their topic? How could you tell?
Appeal to a specific audience. Did the author seem to have a specific audience in mind? If so, who were they and how well did the author meet their needs?
Tip : Check with your teacher for details on how to cite sources. They may want you to use a specific citation style, such as MLA, Chicago, or APA.
For example, you might conclude by talking about how the author made a good effort in some regards, but ultimately their argument was ineffective, and then explain why in 2 to 3 sentences.
Sample Analyses
Expert Q&A
You Might Also Like
↑ Jake Adams. Academic Tutor & Test Prep Specialist. Expert Interview. 20 May 2020.
↑ https://www.tru.ca/__shared/assets/Critical_Analysis_Template30565.pdf
↑ https://depts.washington.edu/pswrite/Handouts/CriticalAnalysisPapers.pdf
↑ https://content.nroc.org/DevelopmentalEnglish/unit09/Foundations/creating-a-thesis-and-an-outline-for-a-critical-analysis-essay.html
↑ https://writingcenter.fas.harvard.edu/pages/ending-essay-conclusions
About This Article
To write a critical analysis, first introduce the work you're analyzing, including information about the work's author and their purpose in writing it. As part of the introduction, briefly state your overall evaluation of the work. Then, summarize the author's key points before you use the bulk of your paper to provide your full critique of the work. Try to put each point you want to make in a separate paragraph for clarity. Finally, write a concluding paragraph that restates your opinion of the work and offers any suggestions for improvement. To learn how to balance positive and negative comments in your critical analysis, keep reading! Did this summary help you? Yes No
Reader Success Stories
Maggie Oosan
Mar 8, 2016
Did this article help you?
Christine Renee
Dec 4, 2016
Trinity Rajlakshmi
May 2, 2019
Oct 3, 2019
Christina Lefoka
Nov 27, 2019
Featured Articles
Trending Articles
Watch Articles
Terms of Use
Privacy Policy
Do Not Sell or Share My Info
Not Selling Info
Get all the best how-tos!
Sign up for wikiHow's weekly email newsletter
How to Write a Critical Analysis Essay: Examples & Guide
A critical analysis essay is an academic paper that requires a thorough examination of theoretical concepts and ideas. It includes a comparison of facts, differentiation between evidence and argument, and identification of biases.
Our specialists will write a custom essay on any topic for 13.00 10.40/page
Crafting a good paper can be a daunting experience, but it will be much easier if you have the right approach. In this guide by our custom writing team, you will find:
Different types of critical analysis;
Best ways to structure your essay;
Two excellent critical analysis essay examples.
📝 Critical Analysis Definition
✍️ Writing Guide
✅ Critical Analysis Types
📑 Examples & Tips
📝 What Is a Critical Analysis?
Criticism is the process of appraising things such as works of art and literature. It comes from the word meaning "able to make judgments". A critical analysis essay is often referred to as a critical thinking essay, critical response paper, critical evaluation essay, and summary and response essay.
When we hear the word "criticism," we often associate it with negative judgments. However, to criticize doesn't necessarily mean to find faults. Even though criticism involves active disagreement, it strives to understand the meaning further and evaluate its efficiency. We call it constructive criticism .
In other words, critical analysis is an evaluation of a piece of work that promotes its better understanding . Have a look at this comparison and see what critical analysis is and what it isn't:
Aside from art and literature, critical analysis is often used in theoretical research, nursing, and social work. In any of these areas, you have an opportunity to exercise your critical faculties.
Analysis in Writing: Definition & Examples
Analysis is a step you take before writing any paper. It's aimed at evaluating and interpreting the sources. To do it, you break them down and study them in detail. You can learn more from this article on critical analysis by Southeastern Louisiana University .
In the following table, we've compiled several forms of analysis in writing and illustrated each type with a topic example:
What Is the Difference between Summary and Analysis?
Students often confuse analysis with summary and get a lower grade as a result. Here is how two notions differ. A summary is a brief restatement of the text's main points that involves paraphrasing. An analysis is a detailed examination of the evidence that uncovers something new.
Check out this comparison to understand the difference better:
✍️ How to Write a Critical Analysis Essay
Now, we will show you the steps to writing a critical analysis with examples to guide you through this process. Keep in mind that the purpose of your critical analysis paper is to help readers understand a subject to a full extent.
Receive a plagiarism-free paper tailored to your instructions.

Critical analysis consists of two stages: critical reading and critical writing. Read on to learn more about them.
Critical Reading Examples & Definition
Critical reading a technique that involves discovering and evaluating the text's meaning and incorporating it into what you already know. It's the first stage of critical analysis.
According to Cleveland State University, critical reading occurs after you've skimmed the research material and decided where to focus your efforts. While you are reading, use the following techniques to stay on track:
Determine the central claim and identify how it is argued;
Look for the large patterns that give purpose, order, and meaning to arguments;
Contextualize the text within an original historical, political, or religious context;
Distinguish the kinds of reasoning and methodology the text employs;
Examine the evidence;
Recognize manipulations.
When it comes to recognizing manipulations, authors use three persuasive appeals to convince their readers of something: ethos , pathos , and logos .
Now, let's apply the critical reading techniques to an actual text:
Just 13.00 10.40/page , and you can get an custom-written academic paper according to your instructions
The death estimates during the US invasions of Tokyo were exaggerated by a factor of ten to twenty. The wartime casualty estimates were based on inaccurate assumptions. The data was not updated to exclude the civilians' deaths and justify the strategic decision to drop off an atomic bomb.
What is the text saying?  US bombs killed up to two million people.
What is the text doing?  The death estimates were exaggerated to downplay the casualties and emphasize the importance of dropping the atomic bomb.
When you are able to recognize these persuasive modes in your reading, you can master them in writing.
What Is Critical Writing: Definition & Techniques
Critical writing is a process of commenting on another piece of work using several writing strategies. It is the second stage of critical analysis.
Want to know how to write critically? Have a look at the following tips:
Take a critical stance: recognize that every text comes from a perspective and is subject to interpretation.
Pay close attention: look not only for the facts but also for explanations.
Think big picture : put your sources in context with the time it was written.
Bring yourself in: consider the connections between several texts and add your own perspective.
When it comes to the critical writing, certain strategies can be beneficial. Yet, others are better to avoid. We've compiled the most important dos and don'ts in the table below:
Want to learn more? Check out our article on critical writing .
Critical Analysis Essay Topics: How to Choose
Now that you've learned about critical analysis, there is a big question to answer: how do you choose the topic for your essay? It might require using a specific strategy to make the right choice.
Many students find it helpful to have a list of critical thinking questions to answer while brainstorming. We've prepared them for you:
Theme : How well does the author approach the central theme? Are the arguments strong enough?
Organization : Is this piece of work well-structured and easy to follow?
Audience : Who is the audience? Are there any manipulations the author is using to persuade the reader?
Tone : Is there a specific tone used by the author throughout their work? How does it affect the reader?
Bias and informational gaps : Does the author look at their work from several angles? Are there any contradicting arguments or missing information?
Word choice : Does the author invent new words? Is the vocabulary serious or silly, casual or technical? How does it affect the overall writing?
Logos : Does the author use logic to prove their point?
Ethos : Does the author have any proof of their credibility? Do they claim to be an expert? In what ways is the reader's trust gained?
Pathos : Does the author use emotion to connect with the reader? Does the writing appeal to common beliefs and values?
Answering these questions will help you with deciding on critical thinking essay topics. If you want some additional inspiration, feel free to use our topic generator .
Critical Analysis Template
After carefully analyzing all of your sources, you can start writing your first draft using our critical analysis template. Use this outline to structure your essay and to ensure your arguments are related to your thesis.

How to Start a Critical Analysis Essay
To create an outstanding opening paragraph, you may want to start it with a hook. It can be a quote from your source or a rhetorical question. Be sure to make it catchy so that it will grab your reader's attention.
After you're done with the hook, write the following:
the work's title and some background information,
an outline of the main ideas from your sources,
your thesis statement.
Here are two introduction examples for your inspiration:
What happens when there is a considerable wage gap between the upper and middle classes? The unsurprising reality forces poor people to use credit cards to pay off their debt. Credit card industries collect interest from those who can't pay off their debt right away.
A romantic novel Pride and Prejudice by Jane Austen is about overcoming social stereotypes in the name of love. Its main character, Elizabeth Bennet, has to fight against her discrimination against wealthy men like Mr. Darcy to find love and be happy.
Critical Analysis Essay: Thesis
A thesis statement is what you are aiming to prove. Ideally, it should be the first thing you write because every other part of your critical analysis paper will be connected to it.
To create a strong thesis statement, you want to start with a broader idea of what you would like to critique. Then, you narrow it down. Choose a debatable thesis so you can back it up with evidence from your sources and anchor your entire paper around it.
The examples below will help you write your essay's thesis:
People in positions of power are less likely to recognize the social injustice than marginalized groups of the civilian population.
In a 1989 American superhero film Batman, Tim Burton subverts the concept of heroism by refraining Batman from murder and making him morally ambiguous.
Critical Analysis Essays: Summary and Response
The body paragraphs of a critical essay consist of your source's summary and a response with arguments.

A summary should present specific facts from your source to help your reader understand your arguments better. You can use these sentence starters to structure a summary:
The book is about…
The theme of the article is…
The author argues that…
The author concludes…
The main character is…
The main points are…
The main plot of Elizabeth Bennet's plan to save her family from poverty intersects with stereotypes that romantic love and marriage don't go together. She does not accept a marriage proposal from Mr. Darcy because she does not want to be walking proof that women marry for money. The rejected proposal leads Darcy to open up and change Elizabeth's perception of him.
A response should present your main arguments that support your thesis statement. Each argument is a sub-thesis that connects to your central thesis. It's crucial to discuss each point in detail and prove it with strong evidence.
Your arguments should be:
clear, informative, and persuasive;
well-researched and backed up with solid evidence;
connected to your thesis.
At first, Elizabeth Bennet sees Mr. Darcy only as a powerful man with wealth and high social status. For her, he represents a marriage of convenience that she is so desperately trying to fight against. After Mr. Darcy attempts to separate Jane and Bingley, Elizabeth gets proof for her ideas about powerful men who do everything in their power to destroy a loving relationship for a better financial suit.
Critical Essay Outline: Conclusion
The final stage of essay writing is to ensure you have proven your arguments. The goal of your conclusion is to remind the reader of your thesis and the essay's main points. You may also want to leave them with some final statements for consideration.
Keep in mind that the concluding paragraph is not a place to introduce new evidence. Instead, you can do the following:
Restate your thesis;
Summarize your main ideas;
Talk about the work's overall performance or outcome;
Identify potential opportunities for further research or investigation.
Elizabeth Bennet struggles with the societal association of marriage with financial stability. Eventually, she marries a rich man, Mr. Darcy, but she marries him for love rather than his money and social status. Her pride and prejudice towards him were destroyed by his acts of kindness and true love. Their relationship had a rough start, but both of them could get their happy ending by breaking out of old beliefs and habits.
✅ Types of Critical Analysis
Choosing the correct type of analysis will help you stay on track with your research objectives. It will give you the anchor to develop your essay around in a systematic manner.
Critical analysis can be categorized into 4 main types:
Literary analysis gives a critical evaluation of a literary text.
Article analysis reflects upon arguments presented in an article.
Media analysis essay interprets messages conveyed through visual media, music, or radio.
Cultural analysis interprets cultural phenomena and practices.
Literary Analysis: Definition & Characteristics
Literary analysis is an argument that expresses one's critical evaluation of a poem, novel, short story, or play. A critique of literature has the same characteristics as other types of critical essays. The difference is the kind of information you can include in this type of essay.
Here's how to analyze literature:
You will find more interesting info in our article on literary analysis essays .
How to Write an Analysis of an Article
Critical analysis of an article aims to analyze the writing strategies and techniques an author uses to develop their argument. The process is a little different than persuading the reader to accept a particular point of view. Here is a sample outline:
Critical Film Analysis: Types & How to Write
Film analysis goes beyond the plot structure and includes composition elements such as camera work, lighting, costume choices, etc. After watching the film at least twice, you can select what type of film analysis you will be performing. Check out the types and see what they're about:
Semiotic analysis involves interpretation of signs and symbols within a film.
Narrative analysis examines the story the film seeks to tell.
Historical analysis is an examination of a film's relationship to a cultural or historical context.
Mise-en-scène analysis is an analysis of compositional elements used in a scene or a single shot.
Once you've chosen a topic, use this outline to guide you through the writing process:
You can learn more from our article on film analysis .
How to Write a Cultural Analysis Essay
Critical analysis essay refers to your comment upon one specific cultural aspect that works or doesn't work in a society. After you've chosen a topic for your cultural analysis paper, you can start drafting your outline. Here is how the structure of this kind of paper differs from others:
Critical Analysis Essay Topics
Critical analysis of qualitative research article. 
Rhetorical analysis of articles on qualitative studies in healthcare.  
American Exodus by James N. Gregory: Rhetorical Analysis. 
Critical analysis of religion and faith .  
Analyze the sonnet My Mistress' Eyes by W. Shakespeare .  
Critical essay on issues of cognitive neuroscience.  
A Doll House as an example of feminist literature: rhetorical analysis.  
Conduct a comparative critical analysis of Judaism and Christianity.  
Rhetorical analysis of an Anglo-Saxon poem Beowulf .  
Semantic meaning of The Bell Jar by Sylvia Plath .  
Critical evaluation of Seligman articles.  
Analyze psychological literature based on A Clean, Well-Lighted Place by E. Hemingway.  
Rhetorical analysis of literary devices and expressive means in A Good Man Is Hard to Find .  
Analyze the characteristic features of drama using the example of Death of a Salesman .  
Critical analysis of the most popular business strategies .  
Discuss the problem of childhood obesity in Active Living by Van Kann.  
Analyze IT strategies and planning.  
Critical analysis of a controversial art using the example of Home by Yann Arthus-Bertrand.  
Emotional impact of comedy films.  
Rhetorical analysis of Sophocles' Antigone as an example of Greek drama.  
Influence of Socrate's philosophy on the ancient Greek playwrights.  
Critical analysis of Sophocles' plays.  
Different sets of values in Everyday Use by A. Walker .  
Analysis of corporate crimes using the example of Lehman Brothers' scandal.  
Critical analysis of a scientific article based on Nursing Pain Management .  
Different interpretations of A Good Man Is Hard to Find by Flannery O'Connor. 
Critical analysis of Longinus' idea of sublime .  
The importance of a teacher's role in Freedom Writers .  
Critical analysis of the efficiency of CBT. 
Rhetorical analysis of an article on a proactive care program.  
The concept of emotional intelligence : critical analysis.  
Evaluate implementation of Windsome's risk management strategy to enhance the company's response to stress.  
The importance of symbolism in Truman Capote's Breakfast at Tiffany's .  
Critical analysis of Thomas Paine's pamphlets.  
Rhetorical techniques used in Hamlet by W. Shakespeare .  
In-depth analysis of the modern world's social issues in The Handmaid's Tale . 
Social messages in Robinson's and Kincaid's stories.  
Analysis of rhetorical strategies used in Dwellings by Linda Hogan.  
Critical analysis of issues elucidated in A Loss for Words by J. Thurman.  
Discuss the problems of alienation and perception in The Things They Carried . 
📑 Critical Analysis Essay Examples & Bonus Tips
The following writing tips will help you understand how to apply your critical thinking skills in practice and write an excellent critical essay on your own.
Critical Essay Format & Free Samples
Looking for some tips on how to format your paper? This section reflects the latest guidelines for citing your sources with the latest APA 7th and MLA 9th publication manuals.
Before you dive into writing your critical analysis paper, get inspired with some compelling essay examples. The first is a film analysis example. You can download the PDF file below:
The Birds  by Alfred Hitchcock is a thriller that derives its suspense from the violence which stands on the borderline with divine retribution. The birds of the film are the symbol of the said violence and primary actors that contribute to the semiotic revelations of the film.
The following critical analysis essay is concerned with a literary work. You can download it below:
Feminism has been influential in various aspects of society for many decades. With the beginning of women's emancipation, humanity has progressed not only in political and social life but also in science, culture, and literary studies. A feminist standpoint in literature research points to the limited portrayal of the characters in literary works, which showed the world mainly from a patriarchal perspective.
Here's the list of critical analysis essay examples. You can check them out to get a better understanding of critical analysis and to gain some inspiration.
Managing Business Risks: A Critical Analysis
A Critical Analysis of a Research Study Conducted to Establish the Quality of Pain Management
Nursing Skills for Palliative Care: A Critical Analysis
Critical Analysis of Quantitative vs. Qualitative Research
Nighthawks by Edward Hopper: Critical Analysis
Roosevelt and Obama: Critical Analysis of Two Speeches
"The Love of My Life" by T. C. Boyle Critical Analysis
Nursing Education-Practice Gap: Critical Analysis
Affordable Care Act: A Critical Analysis
Mother Tongue by Amy Tan: Critical Analysis
Bonus Tips: Critical Thinking
Critical thinking is the process of conceptualizing, applying, analyzing, synthesizing, and evaluating information. It is about careful reasoning directed to a goal. The main components of this process include observing, wondering, imagining, experimenting, judging, and deciding.
This type of thinking is instrumental in conducting a critical analysis. To succeed at it, you need to be attentive, confident, and open-minded. Below are some questions that you can ask yourself while thinking critically:
Why are you being told this?
What are you not being told?
Who is telling you this?
How reliable is this information?
Are there any manipulations involved?
How else can you analyze the same material?
Critical thinking is a skill that develops with time and effort. However, you may encounter barriers that can prevent you from making accurate judgments. The following tips will help you overcome them:
Step back from your personal feelings and biases
Look for different ways to examine the data
Check your sources for reliability
Do your best to detect manipulations in arguments
Always conceptualize what you are reading
Challenge your worldview
Want to learn more? Feel free to check out our article on critical thinking essays .
Now you know everything necessary to write a perfect critical analysis essay. Feel free to share this article or leave a comment!
Further reading
How to Write a Critique Paper: Tips + Critique Essay Examples
How to Write an Art Critique: Examples & Strategies
How to Write an Analysis Essay: Examples + Writing Guide
How to Write a Book Review: Format, Outline, & Example
How to Write a Rhetorical Analysis Essay: Outline, Steps, & Examples
❓ Critical Analysis Essay FAQs
When analyzing any literary text, it is essential to evaluate the work and use the theme to support your opinion. The response's goal is to show the reader what the selection of the source and the theme means to you personally.
The purpose of a response to a literature essay is to inform your reader about something interesting and insightful you found in a literary work. It may focus on the characters, plot, or theme of the story.
In a critical essay, choose the formal language and avoid using "I" statements. Focus on the piece you are analyzing, its strengths, and weaknesses. Using the first-person singular will take away the reader's attention from your argument to you.
A critical source is a source that interprets, analyzes, critiques, and adds to the discussion of the primary source. It is then integrated into critical writing. The best critical sources can be found through library catalogs and scholarly databases.
🔍 References
Critical Analysis: University of Wollongong
Some Suggestions on Critically Evaluating Your Reading in History: Carleton College
Criticism and Critical Analysis: Kansas State University
Resources for Writers: Analytical Writing: Drew University
Critical Thinking and Writing: University of Kent
Writing Critical Essays about Literature: Gallaudet University
Film Analysis: University of North Carolina at Chapel Hill
Cultural Critique: Southern Illinois University Edwardsville
Writing a Critical or Rhetorical Analysis: Bellevue College
Writing Critical Analysis Papers: University of Washington
Critical Analysis Template: Thompson Rivers University
Writing Effective Summary and Response Essays: Colorado State University
Rhetorical/Critical Analysis: Houston Community College
Writing Critical Reviews: Queen's University
General APA Guidelines: Purdue University
Using MLA Format: MLA.org
Share to Facebook
Share to Twitter
Share to LinkedIn
Share to email
Recommended for You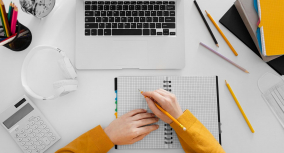 How to Write a Process Analysis Essay: Examples & Outline
Process analysis is an explanation of how something works or happens. Want to know more? Read the following article prepared by our custom writing specialists and learn about: process analysis and its typesa process analysis outline tipsfree examples and other tips that might be helpful for your college assignment So,...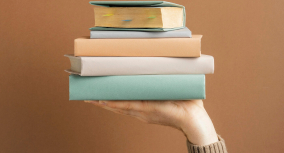 How to Write a Visual Analysis Essay: Examples & Template
A visual analysis essay is an academic paper type that history and art students often deal with. It consists of a detailed description of an image or object. It can also include an interpretation or an argument that is supported by visual evidence. In this article, our custom writing experts...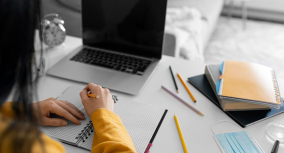 How to Write a Reflection Paper: Example & Tips
Want to know how to write a reflection paper for college or school? To do that, you need to connect your personal experiences with theoretical knowledge. Usually, students are asked to reflect on a documentary, a text, or their experience. Sometimes one needs to write a paper about a lesson...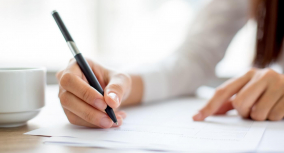 How to Write a Character Analysis Essay: Examples & Outline
A character analysis is an examination of the personalities and actions of protagonists and antagonists that make up a story. It discusses their role in the story, evaluates their traits, and looks at their conflicts and experiences. You might need to write this assignment in school or college. Like any...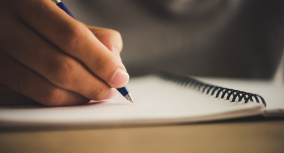 Critical Writing: Examples & Brilliant Tips [2023]
Any critique is nothing more than critical analysis, and the word "analysis" does not have a negative meaning. Critical writing relies on objective evaluations of or a response to an author's creation. As such, they can be either positive or negative, as the work deserves. To write a critique, you...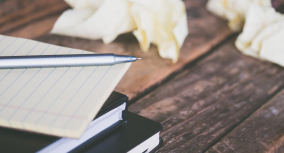 How to Write a Rhetorical Analysis Essay: Outline, Steps, & Examples
If you are assigned to write a rhetorical analysis essay, you have one significant advantage. You can choose a text from an almost infinite number of resources. The most important thing is that you analyze the statement addressed to an audience. The task of a rhetorical analysis essay is to...
33 Critical Analysis Examples
Critical analysis refers to the ability to examine something in detail in preparation to make an evaluation or judgment.
It will involve exploring underlying assumptions, theories, arguments, evidence, logic, biases, contextual factors, and so forth, that could help shed more light on the topic.
In essay writing, a critical analysis essay will involve using a range of analytical skills to explore a topic, such as:
Evaluating sources
Exploring strengths and weaknesses
Exploring pros and cons
Questioning and challenging ideas
Comparing and contrasting ideas
I'll explore some practical ways to conduct critical analysis (in essays or otherwise) in this article.
Critical Analysis Examples
1. exploring strengths and weaknesses.
Perhaps the first and most straightforward method of critical analysis is to create a simple strengths-vs-weaknesses comparison.
Most things have both strengths and weaknesses – you could even do this for yourself! What are your strengths? Maybe you're kind or good at sports or good with children. What are your weaknesses? Maybe you struggle with essay writing or concentration.
If you can analyze your own strengths and weaknesses, then you understand the concept. What might be the strengths and weaknesses of the idea you're hoping to critically analyze?
Strengths and weaknesses could include:
Does it seem highly ethical (strength) or could it be more ethical (weakness)?
Is it clearly explained (strength) or complex and lacking logical structure (weakness)?
Does it seem balanced (strength) or biased (weakness)?
You may consider using a SWOT analysis for this step. I've provided a SWOT analysis guide here .
2. Evaluating Sources
Evaluation of sources refers to looking at whether a source is reliable or unreliable.
This is a fundamental media literacy skill .
Steps involved in evaluating sources include asking questions like:
Who is the author and are they trustworthy?
Is this written by an expert?
Is this sufficiently reviewed by an expert?
Is this published in a trustworthy publication?
Are the arguments sound or common sense?
For more on this topic, I'd recommend my detailed guide on digital literacy .
3. Identifying Similarities
Identifying similarities encompasses the act of drawing parallels between elements, concepts, or issues.
In critical analysis, it's common to compare a given article, idea, or theory to another one. In this way, you can identify areas in which they are alike.
Determining similarities can be a challenge, but it's an intellectual exercise that fosters a greater understanding of the aspects you're studying. This step often calls for a careful reading and note-taking to highlight matching information, points of view, arguments or even suggested solutions.
Similarities might be found in:
The key themes or topics discussed
The theories or principles used
The demographic the work is written for or about
The solutions or recommendations proposed
Remember, the intention of identifying similarities is not to prove one right or wrong. Rather, it sets the foundation for understanding the larger context of your analysis, anchoring your arguments in a broader spectrum of ideas.
Your critical analysis strengthens when you can see the patterns and connections across different works or topics. It fosters a more comprehensive, insightful perspective. And importantly, it is a stepping stone in your analysis journey towards evaluating differences, which is equally imperative and insightful in any analysis.
4. Identifying Differences
Identifying differences involves pinpointing the unique aspects, viewpoints or solutions introduced by the text you're analyzing. How does it stand out as different from other texts?
To do this, you'll need to compare this text to another text.
Differences can be revealed in:
The potential applications of each idea
The time, context, or place in which the elements were conceived or implemented
The available evidence each element uses to support its ideas
The perspectives of authors
The conclusions reached
Identifying differences helps to reveal the multiplicity of perspectives and approaches on a given topic. Doing so provides a more in-depth, nuanced understanding of the field or issue you're exploring.
This deeper understanding can greatly enhance your overall critique of the text you're looking at. As such, learning to identify both similarities and differences is an essential skill for effective critical analysis.
My favorite tool for identifying similarities and differences is a Venn Diagram:
To use a venn diagram, title each circle for two different texts. Then, place similarities in the overlapping area of the circles, while unique characteristics (differences) of each text in the non-overlapping parts.
6. Identifying Oversights
Identifying oversights entails pointing out what the author missed, overlooked, or neglected in their work.
Almost every written work, no matter the expertise or meticulousness of the author, contains oversights. These omissions can be absent-minded mistakes or gaps in the argument, stemming from a lack of knowledge, foresight, or attentiveness.
Such gaps can be found in:
Missed opportunities to counter or address opposing views
Failure to consider certain relevant aspects or perspectives
Incomplete or insufficient data that leaves the argument weak
Failing to address potential criticism or counter-arguments
By shining a light on these weaknesses, you increase the depth and breadth of your critical analysis. It helps you to estimate the full worth of the text, understand its limitations, and contextualize it within the broader landscape of related work. Ultimately, noticing these oversights helps to make your analysis more balanced and considerate of the full complexity of the topic at hand.
You may notice here that identifying oversights requires you to already have a broad understanding and knowledge of the topic in the first place – so, study up!
7. Fact Checking
Fact-checking refers to the process of meticulously verifying the truth and accuracy of the data, statements, or claims put forward in a text.
Fact-checking serves as the bulwark against misinformation, bias, and unsubstantiated claims. It demands thorough research, resourcefulness, and a keen eye for detail.
Fact-checking goes beyond surface-level assertions:
Examining the validity of the data given
Cross-referencing information with other reliable sources
Scrutinizing references, citations, and sources utilized in the article
Distinguishing between opinion and objectively verifiable truths
Checking for outdated, biased, or unbalanced information
If you identify factual errors, it's vital to highlight them when critically analyzing the text. But remember, you could also (after careful scrutiny) also highlight that the text appears to be factually correct – that, too, is critical analysis.
8. Exploring Counterexamples
Exploring counterexamples involves searching and presenting instances or cases which contradict the arguments or conclusions presented in a text.
Counterexamples are an effective way to challenge the generalizations, assumptions or conclusions made in an article or theory. They can reveal weaknesses or oversights in the logic or validity of the author's perspective.
Considerations in counterexample analysis are:
Identifying generalizations made in the text
Seeking examples in academic literature or real-world instances that contradict these generalizations
Assessing the impact of these counterexamples on the validity of the text's argument or conclusion
Exploring counterexamples enriches your critical analysis by injecting an extra layer of scrutiny, and even doubt, in the text.
By presenting counterexamples, you not only test the resilience and validity of the text but also open up new avenues of discussion and investigation that can further your understanding of the topic.
See Also: Counterargument Examples
9. Assessing Methodologies
Assessing methodologies entails examining the techniques, tools, or procedures employed by the author to collect, analyze and present their information.
The accuracy and validity of a text's conclusions often depend on the credibility and appropriateness of the methodologies used.
Aspects to inspect include:
The appropriateness of the research method for the research question
The adequacy of the sample size
The validity and reliability of data collection instruments
The application of statistical tests and evaluations
The implementation of controls to prevent bias or mitigate its impact
One strategy you could implement here is to consider a range of other methodologies the author could have used. If the author conducted interviews, consider questioning why they didn't use broad surveys that could have presented more quantitative findings. If they only interviewed people with one perspective, consider questioning why they didn't interview a wider variety of people, etc.
See Also: A List of Research Methodologies
10. Exploring Alternative Explanations
Exploring alternative explanations refers to the practice of proposing differing or opposing ideas to those put forward in the text.
An underlying assumption in any analysis is that there may be multiple valid perspectives on a single topic. The text you're analyzing might provide one perspective, but your job is to bring into the light other reasonable explanations or interpretations.
Cultivating alternative explanations often involves:
Formulating hypotheses or theories that differ from those presented in the text
Referring to other established ideas or models that offer a differing viewpoint
Suggesting a new or unique angle to interpret the data or phenomenon discussed in the text
Searching for alternative explanations challenges the authority of a singular narrative or perspective, fostering an environment ripe for intellectual discourse and critical thinking . It nudges you to examine the topic from multiple angles, enhancing your understanding and appreciation of the complexity inherent in the field.
A Full List of Critical Analysis Skills
Exploring Strengths and Weaknesses
Evaluating Sources
Identifying Similarities
Identifying Differences
Identifying Biases
Hypothesis Testing
Fact-Checking
Exploring Counterexamples
Assessing Methodologies
Exploring Alternative Explanations
Pointing Out Contradictions
Challenging the Significance
Cause-And-Effect Analysis
Assessing Generalizability
Highlighting Inconsistencies
Reductio ad Absurdum
Comparing to Expert Testimony
Comparing to Precedent
Reframing the Argument
Pointing Out Fallacies
Questioning the Ethics
Clarifying Definitions
Challenging Assumptions
Exposing Oversimplifications
Highlighting Missing Information
Demonstrating Irrelevance
Assessing Effectiveness
Assessing Trustworthiness
Recognizing Patterns
Differentiating Facts from Opinions
Analyzing Perspectives
Prioritization
Making Predictions
Conducting a SWOT Analysis
PESTLE Analysis
Asking the Five Whys
Correlating Data Points
Finding Anomalies Or Outliers
Comparing to Expert Literature
Drawing Inferences
Assessing Validity & Reliability
Analysis and Bloom's Taxonomy
Benjamin Bloom placed analysis as the third-highest form of thinking on his ladder of cognitive skills called Bloom's Taxonomy .
This taxonomy starts with the lowest levels of thinking – remembering and understanding. The further we go up the ladder, the more we reach higher-order thinking skills that demonstrate depth of understanding and knowledge, as outlined below: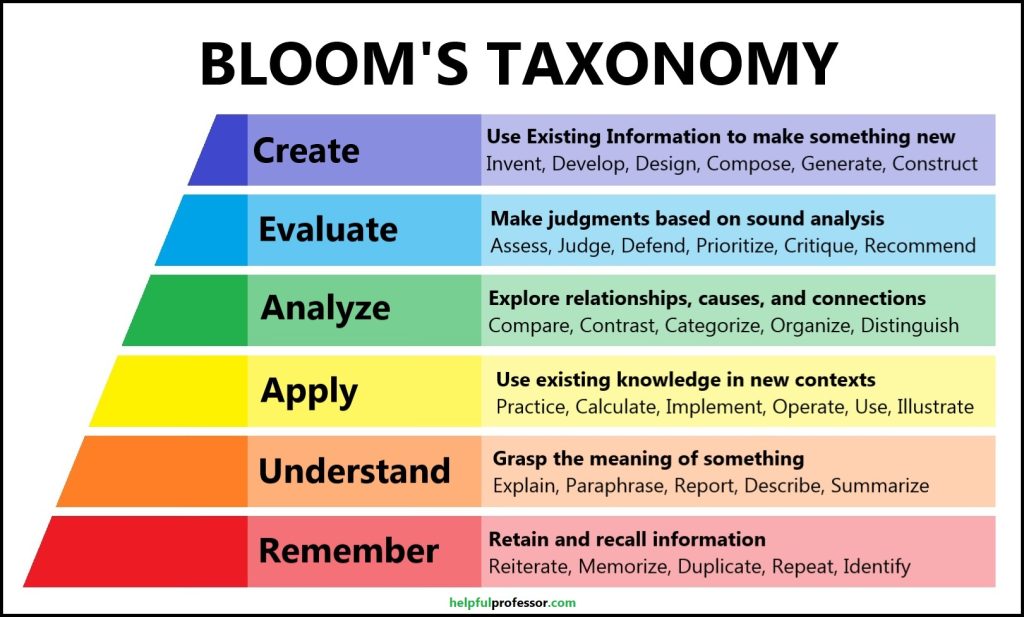 Here's a full outline of the taxonomy in a table format: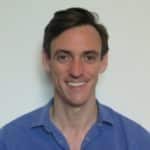 Chris Drew (PhD)
Dr. Chris Drew is the founder of the Helpful Professor. He holds a PhD in education and has published over 20 articles in scholarly journals. He is the former editor of the Journal of Learning Development in Higher Education. [Image Descriptor: Photo of Chris]
Chris Drew (PhD) https://helpfulprofessor.com/author/admin/ Is Canada Socialist Or Capitalist? (With Examples)
Chris Drew (PhD) https://helpfulprofessor.com/author/admin/ Multiple Nuclei Model - Definition, Examples, Pros & Cons
Chris Drew (PhD) https://helpfulprofessor.com/author/admin/ World Systems Theory - Definition, Examples, Critiques
Chris Drew (PhD) https://helpfulprofessor.com/author/admin/ 21 Best Computer Lab Rules
2 thoughts on "33 Critical Analysis Examples"
THANK YOU, THANK YOU, THANK YOU! – I cannot even being to explain how hard it has been to find a simple but in-depth understanding of what 'Critical Analysis' is. I have looked at over 10 different pages and went down so many rabbit holes but this is brilliant! I only skimmed through the article but it was already promising, I then went back and read it more in-depth, it just all clicked into place. So thank you again!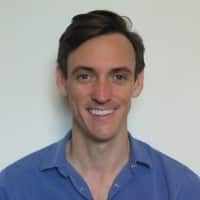 You're welcome – so glad it was helpful.
Leave a Comment Cancel Reply
Your email address will not be published. Required fields are marked *
Critical Analysis Essay
A critical analysis essay is a type of academic essay in which a writer analyzes, evaluates, and responds to an article or book. It is usually written from the perspective of a knowledgeable and experienced reader who has considerable knowledge about the topic covered by the work being analyzed. The words "critical" and "analysis" imply that the essay will be analyzing something , be it writing, artwork (e.g., paintings), music or some other form of expression . Both of these terms also imply that the analysis will present an opinion—one that is thoughtful, well-reasoned, and supported by evidence
The following discussion focuses on two types of basic critical thinking skills – one related to understanding information content and another related to making inferences. A critical thinker is a person who does not accept information at face value but questions its accuracy and relevance.
A critical thinker always asks:
How To Write an Autobiography Essay Paper
How to write job application essay
Background information essay
Policy analysis paper (examples)
Ethnographic Essay: how to write an ethnography paper
Self introduction essay
Who said it?
Do I know the authority of the source?
What is it about?
Is this relevant to me or my audience?
Why was this communicated now?
What is the purpose of this communication?
What is a critical analysis essay?
A critical analysis essay is a form of subjective work where the writer analyzes other people's work, for example, a movie, a book, or a painting . We use it to express opinions about specific matters or subjects. 
In a critical analysis paper, you systematically evaluate a work's effectiveness, including what it does best or what it does poorly.
In critical analysis essay writing a student is expected to point out the strengths and weaknesses of an essay, book or other work. It is also meant to point out the effectiveness of a chosen piece in its appeal to the audience. In order to successfully critique a work students must be able to analyze it carefully and objectively using criticism devices such as:
insertion/ omission of important details;
comparative /contrasting analysis of the topic, purpose and significance;
combination/ division analysis of the time period, audience, purpose and effect on life.
What is the outline of a Critical analysis Essay?
An essay outline is a plan of your academic paper, where you structure it and arrange the main points into paragraphs.
You have probably written numerous essays on different topics. Well, critical analysis essays use the same structure consisting of an introduction, three body paragraphs, and a conclusion.
To create an outstanding outline, start with your thesis statement. Each sentence will become one paragraph in your essay.
Next, make sure that each paragraph has three parts: a topic sentence , supporting sentences, and a concluding sentence.
The topic sentence should come first so that you can focus on writing supporting sentences instead of having to try to remember what you are writing about.
With three supporting sentences, each supporting idea is split between two sentences the end of a paragraph and the beginning of the next.
The concluding sentence wraps up your paragraph by telling what helped to support your topic sentence.
However, in a critical analysis essay, you may need to adjust a little to four segments, including:
Let us look at each of the segments mentioned.
Critical Analysis Essay Introduction
The introduction of a critical analysis essay has three main functions.
Introduce the reader to the topic of discussion – It could range from the book title, movie or film title or any other short description of the artwork.
Describes the way you will describe the work.
Entices the reader to read more of your essay.
It suffices to say an excellent introduction is a necessity in any form of writing.
Critical Analysis Essay Summary
Writing a summary means you are telling the main idea of someone else's article, book, or other text. It is indispensable in writing a critical analysis essay.
When writing a summary, briefly outline the main ideas of the book article or film. It should involve who, what, where, when, why and how. You may also choose to discuss the structure, style or point of view of the original author.
In the analysis, you evaluate the work. Have your points in order before you begin writing. Clearly state what you like or do not like about your subject. Justify your primary points by providing supporting arguments and specific examples drawn from it. In analysing written work, for example, a critical analysis essay assesses whether the author has achieved their intended goal and explains how.
Also, evaluate the general appearance of the work, and use an understandable language. 
Discuss styles the writer embraced, and the audience their audience.
Critical Analysis Essay Conclusion
Now that you know how to write a critical analysis essay from scratch, you probably have just one more question: how to write a conclusion for a critical analysis essay?
The conclusion should not provide any new information to your readers that will leave your readers with more questions than answers. Instead, offer a summary of your essay. Show how you achieved your goal through the paper.
With everything in place, now introduce your essay.
How to Write a Critical Analysis Essay Introduction
Below is a step by step guide on how to write the introduction of a critical analysis essay:
State the title of the work, author's name as well as publication information.
Briefly introduce what you will be analysing to your readers. 
Stick to the principles of writing an introduction, which includes a catchy opening statement. Follow this by supporting sentences and wrap up by a thesis statement that describes the goal of your essay and the means you will use to achieve it.
Add a catchy hook to grab the reader's attention to make your reader interested to read more into your essay.
Use simple sentences.
It should be short, three or four sentences are enough.
Stay focused on catching the reader's mind.
How to write a critical analysis essay step by step
The steps involved in writing this type of essay are as follows:
Topic Introduction : the first paragraph of the essay in which a thesis is stated as well as purpose for writing the essay (to analyze). For example: Thesis statement – In order to analyze the techniques Tolstoy uses in "Anna Karenina", I must provide historical background and an overview of his novel. Purpose – My purpose is to examine how Tolstoy's use of character, plot, and setting contributes to theme and tone in Anna Karenina.
Reviewing the text : this section will include information about who wrote what when, where they were from and what their purpose was with that specific piece of literature or art. It also provides facts about life experiences that may have inspired certain aspects of writing. This section lays a foundation for the thesis statement and gives reasons to support it.
In depth analysis : This is where the writer will start making his/her own analysis of literary elements, such as imagery, character traits, tone and themes addressed in the novel. It also includes evaluation of how artistic aspects of writing contribute to meaning or effectiveness of plot/storyline.
Write a summary : this segment summarizes all that has been discussed in the beginning and end by recapitulating relevant information about literary terms used in paragraphs 2-3; specifically what they mean and how they are used within the context of article choice piece. The author may also summarize theme or other points of interest discovered through analysis .
Conclusion : In this last, concluding paragraph, the author sums up his or her ideas. The reader can learn about the author's opinion on the subject and how he/she reached it through analysis.
Cite the sources used : this section is located at the end of your essay, after any footnotes or endnotes (if applicable). This is where you will put full citations for all sources that directly contributed to topics discussed in your essay.
What is the Format of a Critical Analysis Paper?
You may have written several other essays before. The format of writing a critical analysis paper is no different. It is as follows;
Introduction – The introduction of your essay should consist of Work (title, author, publication details, topic, and purpose), a thesis statement that indicates your opinion about the piece and a catchy hook.
Body – It constitutes the primary part of the essay. It consists of the summary and the analysis. 
 Conclusion – Your last paragraph sets an overview of all your articles.
Writing a critical analysis paper should be easy. It is a popular assignment in all educational centres. I hope your skills get even better after going through this. They will come in handy not only in college or school but also for your future career. However, you can use our academic writers to handle your assignment.
Characteristics of a good critical analysis essay
A good critical analysis essay will have several characteristics:
A well structured introduction and an in-depth analysis of the subject.
A conclusion that provides a summary of the work introduced.
A thorough research and study that is cited throughout the text of the essay.
A reliable source of information that is not biased.
There are as well several elements to avoid or minimize when writing a critical analysis essay:
Do not use offensive language or illogical statements. Remember, you're writing a paper, not a Facebook status.
Avoid using too much emphasis on the negative aspects and focus more on the positive ones.
Don't forget about the "invisible" rules every responsible writer has to obey. If you are writing this work as an academic essay assignment, make sure you follow the citation instructions or format required by your teacher/lecturer.
An example critical analysis essay outline
Using a critical analysis essay outline will help you organize and prepare your paper in advance as well as ensure that you're making each point clearly and logically (no matter how long or short the critical analysis essay). It also helps to think about the structure of the essay before you begin writing.
Here is an example of an outline for a critical analysis essay:
Introduction – Introduce your topic and state your thesis. A good introduction helps the reader understand what to expect from the remainder of the essay. The thesis statement should be clear and easy to identify within the introductory paragraph.
Body paragraphs – Each body paragraph should have its own topic sentence that covers a specific issue or example related to your topic and relates it directly back to your thesis. The remainder of the paragraph provides supporting evidence, discussion and analysis that is relevant to your topic sentence.
Conclusion – Sum up your arguments (avoid repetition or redundancy) and reaffirm your main thesis statement. Be sure to restate your thesis in a way that reflects the subject matter discussed in each body paragraph.
Works Cited – All research must be cited. Use MLA citation style for your citations.
If you're struggling with thinking about your outline, try brainstorming what each body paragraph should cover. For example, if you are analyzing an author's style or tone, create some examples of how that writer's style is different from another writer (or group of writers). Then think about why it was important to make that distinction and how it helps your overall understanding of the work.
This is just one way to structure a critical analysis essay, so feel free to experiment with other outlines as you try to determine what works best for you.
Critical analysis essay example
The following is an example of a critical analysis essay of A Rose for Emily by William Faulkner with analysis. This is an illustrated example to show you how you can write a great critical analysis essay sample for high school or college english language or literature class.
In "A Rose for Emily," William Faulkner shows how the lives of women can be destroyed by men and the social constraints which force them to conform to society. By exploiting the theme of death, he presents this thesis in a macabre and grotesque manner.
Body Paragraph 1 – Topic Sentence: Faulkner also uses the character of Miss Emily and her tragic story to illustrate the expected role of an upper-class Southern woman as dictated by society, a role which is ultimately denied to women in Faulkner's time. This is shown primarily through Miss Emily's preoccupation with her house and her 'social caste,' in which she is dependent upon the male characters, particularly Homer Barron.
Body Paragraph 2 – Topic Sentence: Furthermore, society also forces Miss Emily to conform to a certain ideal vision of femininity. Faulkner illustrates this through the contrast between Emily's beauty while younger and the 'hard lines of her middle years,' and by describing how the men in town stared at Emily when she was younger. This image contrasts with Miss Emily's later reclusive behavior, where 'she would sit on the veranda…as if guarding from her mildewed porch the tall thicket of roses.'
Body Paragraph 3 – Topic Sentence – In addition to showing societal pressure on Miss Emily, Faulkner also presents the idea of a woman being trapped in her own home. This is shown with the description of how men would come to call on Miss Emily and 'the horse and buggy…would appear at once to fetch them away.' The men are gone but Emily continues to wait for a man to come for her, showing how she feels trapped in the house by society's expectations.
Analysis of body paragraphs – Faulkner shows this societal pressure on women in order to demonstrate the fate that befell Miss Emily. Society prevented Emily from ever leaving home or living any other life and, as a result, she was eventually consumed by her own house and loneliness.
Body Paragraph 4 – Topic Sentence Faulkner also uses many symbols including the character of Miss Emily and the house itself in order to demonstrate how women can be trapped. The most obvious symbol is Miss Emily herself, who has grown old while still young, seemingly frozen in time. She can not leave the house which is emblematic of the way society has imprisoned her.
Analysis of body paragraphs – "Miss Emily's house also symbolizes her imprisonment. It traps her like a cage, and ruins much of itself in order to continue holding Miss Emily there. Thus, Faulkner shows how society confines women as well as illustrating thematically the path that Miss Emily took."
Analysis of the example essay
When writing a critical analysis essay, the first step is to choose an appropriate point of view (for example – ''the author presents his/her ideas about how women are constantly repressed and controlled by society as well as by their own homes.'').
This is followed by a thesis statement which clearly states the point of view's argument.
The next step is to write some body paragraphs, in which supporting evidence (examples) is given for the arguments made. Each of these points should be clearly illustrated by examples that either exist in the text or are created specifically for this essay.
In the conclusion, it is important to restate the thesis and connect it back to the text.
Essay writing help
Do you need help writing a critical analysis essay or are you looking for an essay writing service that you can trust to write an essay for cheap or show you how to write a college research paper ? We offer all kinds of papers including literary essays such as a critical analysis essay and many more assignment writing services online , and other types of custom academic written work. For good quality custom essay help services at affordable prices, ask a question now .
Author: tutlance
500 word essay
Guide to Write a Good Police brutality essay – Outline, Topics, Examples included
Writing a Commentary Essay
How to write educational and career goals essay (Tips and Examples)
Different types of sentences with examples
How to write a good college essay
Statistical analysis essay, related guides, writing effective essays: tips for students, how to write an effective essay in 5..., how to write a summative essay | definition,..., how to write an ethics essay, topics, outline,..., how to write a film analysis essay with..., dialogue essay, formal essay vs informal essay, short story essay, discussion essay, how to shorten an essay, how to write a photo essay – examples..., proper heading for essay, enduring issues essay, analysis paper, attention grabbers for essays, essay draft: how to write a draft essay, how to polish an essay for a better..., peel paragraph.
Homework Help
Online Tutors
Essay Writing Services
Do My Math Homework
Assignment Help
Take My Online Math Class
Take My Exam
Take My Test
Take My Course
Dissertation Services
Essay Introduction
Essay Thesis Statement
Essay Hooks
Essay Conclusion
Essay Revision
Essay Title
Essay Format
Essay Outline
Essay Cover Page
Essay Topics
Classification Essay
Analytical Essay
Cause and Effect Essay
Expository Essay
Descriptive Essay
Argumentative Essay
Compare and Contrast Essay
Definition essay
Narrative essay
Persuasive essay
Reflective essay
Literary analysis essay
Proposal essay
Process essay
Reflection Paper
Evaluation Essay
Exemplification essay
Illustration Essay
Informative essay
Rhetorical analysis essay
Review essay
Scholarship essay
Dissertation
Annotated Bibliography
Research Paper
Research Paper Topics
Position Paper
Speech Writing
Summary Writing
Story writing
Swot Analysis
Resume Writing
Business Plan
Grant Writing
Book Writing
Personal Statement
Writing Process
Research Process
Online Tutoring Subjects
Become a Tutor
Forgot Password?
How To Write A Critical Analysis Essay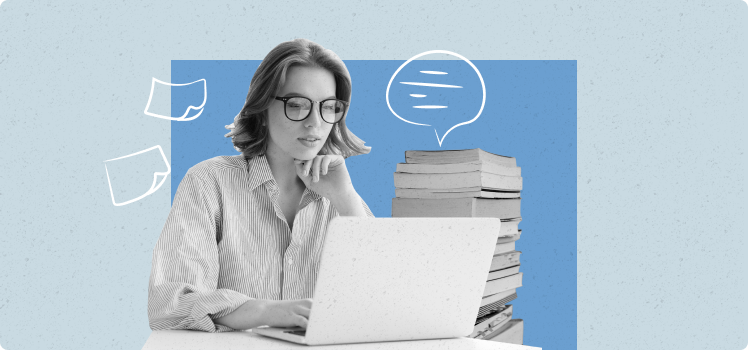 Works of art and literature are created for the enjoyment of the people. However, every literary and artwork can also be analyzed from a critical point of view. In that case, writers of our essay service are talking about a critical analysis essay.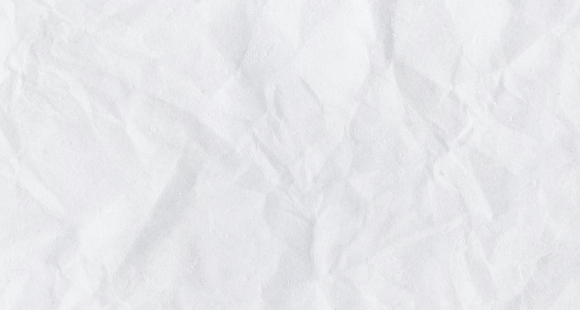 Are you ready to get things finally done?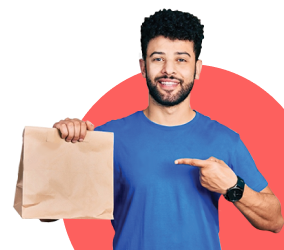 What Is a Critical Analysis Essay?
Before you can learn how to write a critical analysis essay, you need to find the answer to the most essential question: what is a critical analysis essay? A critical analysis essay, or critical writing, is a paper where the author analyzes and evaluates a work by another author.
The work in question is usually a piece of literature. However, students are often asked to analyze a film or artwork, which can be very exciting but also challenging, since you will need to interpret not only language but also various art devices.
Now that you know the definition of critical analysis essay, you are probably wondering why this type of written assignment is useful to students at all. You should know that learning what is critical analysis in an essay allows you to develop your own critical thinking and analysis skills, as well as helps you hone your language and writing.
How to Start a Critical Essay?
If you look at a typical guide on "How to write a critical analysis essay for dummies", you will see that starting a critical writing paper is one of the most challenging parts of the writing process. So, how to start a critical analysis essay that will set the right tone for your writing and will benefit the overall impression of your work, and what does a critical analysis essay include? These are the first three things you need to do when learning how to write a critical analysis.
Identify the author's thesis
Every work of art has a thesis, or the main idea. The thesis will not be necessarily clearly formulated by the author, so you may have to do several thorough readings of the piece to find the overarching message of the work.
Outline the main ideas
There can be only one thesis in a literary work, but there can be numerous main ideas that support the thesis. If you are struggling with finding those ideas, take another close look at the author's thesis and try to find the ideas that will eventually lead to the thesis if they are developed enough.
Evaluate the author's points
As soon as you have the main thesis and the supporting ideas, it is time to assess whether the author was successful in proving the thesis. You need to look at the supporting arguments and evaluate their effect on the paper and its success. See whether the author's writing is objective, or you can easily tell the author's own position from his thesis and ideas.
Writing a Critical Analysis Essay
Learning how to write a critical analysis essay requires you to master several important aspects of the writing process. Here is everything you need to know about writing a critical analysis essay if you want your writing to impress.
Critical essay outline
As a student, you have probably written numerous papers on every subject imaginable and are perfectly familiar with the most popular essay structure, which consists of an introduction, three body paragraphs, and a conclusion.
In the case of critical writing, the critical analysis essay format is significantly different from all other written assignments you have dealt with before. Here you will need to implement the four-paragraph structure of critical analysis essay, which includes the following parts:
Introduction
Below you will find an in-depth look at the critical analysis essay structure.
No idea how to start your critical essay introduction? Here is how to write an introduction for a critical analysis essay like a professional essay writer.
At the beginning of your introduction, state the details about the work you are analyzing, including publishing information and the reception of the work. Then, identify the author's thesis and the main ideas he used to support them.
Need expert help with your essays, but also want to save some money?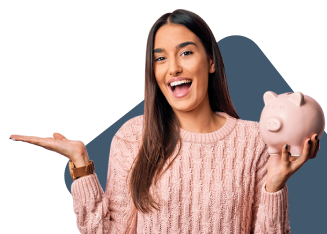 When writing a critical analysis essay, you should keep in mind the fact that not all of your readers may be familiar with the work you are analyzing. That is why you need to provide a summary of the events, characters, and ideas depicted in the work. Give your readers a clear understanding of the literary work, so that they don't have trouble with the remaining parts of your paper.
At last, we come to the most important part of your critical analysis essay — the analysis itself. This part will take several paragraphs, and each paragraph will be dedicated to a different idea supporting your thesis statement.
There is no need to be neutral with your critical writing — if you have a strong opinion about the piece, whether it's positive or negative, you should not hesitate to make it obvious with your writing.
When analyzing the writer's work, make sure to pay attention to the following three aspects of writing :
Ethos, or the writer's credibility.
Pathos, or the emotional effect of the writing.
Logos, or the ways the author implemented logic in his work.
Each separate idea of your analysis should be supported with reliable evidence. It may come from the literary work itself or from other people's attempts at analyzing the literary work or film.
Now that you know how to write critical analysis essay from the start, you probably have just one more question: how to write a conclusion for a critical analysis essay that will beautifully sum up your writing?
The important thing to remember about the conclusion is that it should not provide any new information to the readers. Instead, you should offer a brief summary of the thesis statement and ideas that your essay was based on.
Finally, you need to offer your opinion about the piece: whether the author was successful in convincing the readers that his thesis is the correct one, whether the literary work can benefit the audience, and whether the readers should give the work a look at all.
Critical Analysis Essay Writing Tips
After learning what is critical analysis essay and how it should be written, there is only one thing left to do: master some final writing tips that will make your paper flawless:
Your critical writing should be convincing enough to make people change their opinion on the literary work if it's different from yours. That is why you need to work especially carefully on your language and wording.
What type of language should be used in a critical analysis essay? In short, you should always use formal language when writing your critical analysis essay, as it's the only acceptable language in the education setting. However, your language should also be rich and memorable.
As a critical writing author, you are not prohibited from having your own strong opinion on the matter and trying to convince the readers that you are right. In fact, a personal attitude towards writing is encouraged!
Whether your opinion about the piece is positive or negative, it should be always supported with facts and evidence. It's not enough to simply say you don't like the piece — you should also tell the readers why you think so.
Even the strongest arguments for or against a literary work are nothing without solid evidence. You need to use enough credible sources in your paper to give the readers the right impression.
Dos and don'ts from our writing team
🟢 Do: Search high and low for the most relevant supporting materials.
🔴 Don't: Simply offer your opinion as a fact.
🟢 Do: Give the readers a clear idea of what the author's work is about.
🔴 Don't: Retell the piece in the smallest detail.
🟢 Do: Use help from our essay writing service USA if you  can't finish the assignment on time or have too much on your plate already!
Academic Writing Guides
Citation Guides
Essay Samples
Essay Topics
Research Paper Topics
Research Paper Writing Guides
Study Tips and Tricks
Featured articles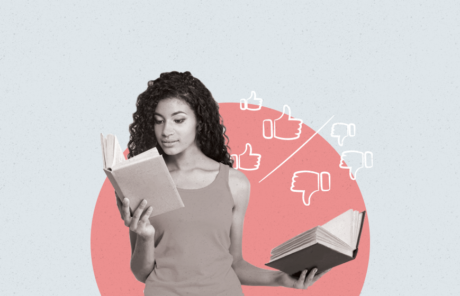 100 Hot Topics to Supercharge Your Next Compare-and-Contrast Topics
A compare-and-contrast essay is a common essay type you might get at college or school. Drafting a compare-and-contrast essay requires highlighting the similarities and differences between two or more subjects. A great compare and contrast essay sample shows what distinguishes and unites related ideas or objects. It removes confusion about two essentially similar objects that […]
Author: Marina Kean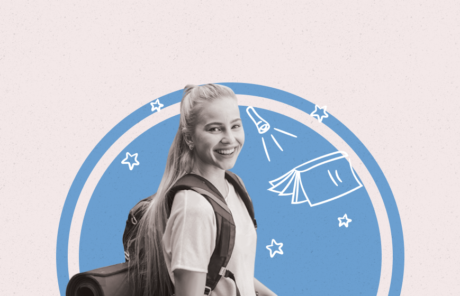 Your Conclusive Guide to the Best Summer Schools and Camps
Summer school lets high school and college students learn many things. Learners can sharpen their language skills, cover more subjects of their interest, and test their love for new academic disciplines. These summer school programs also create memorable summer experiences and lifetime acquaintances. Are you saying, "What are great summer school programs near me?" This […]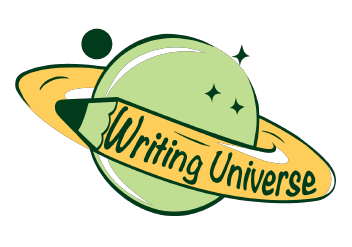 Environment
Information Science
Social Issues
Argumentative
Cause and Effect
Classification
Compare and Contrast
Descriptive
Exemplification
Informative
Controversial
Exploratory
What Is an Essay
Length of an Essay
Generate Ideas
Types of Essays
Structuring an Essay
Outline For Essay
Essay Introduction
Thesis Statement
Body of an Essay
Writing a Conclusion
Essay Writing Tips
Drafting an Essay
Revision Process
Fix a Broken Essay
Format of an Essay
Essay Examples
Essay Checklist
Essay Writing Service
Pay for Research Paper
Write My Research Paper
Write My Essay
Custom Essay Writing Service
Admission Essay Writing Service
Pay for Essay
Academic Ghostwriting
Write My Book Report
Case Study Writing Service
Dissertation Writing Service
Coursework Writing Service
Lab Report Writing Service
Do My Assignment
Buy College Papers
Can't find a perfect paper?
Free Essay Samples
Literary Genres
Revising My Critical Analysis Essay
Updated 18 October 2023
Subject Literary Genres
Downloads 34
Category Literature
Topic Literature Review
I plan to revise my critical analysis essay to take a second look at the ideas I had put across. I expect to change, remove, or add some information to ensure my ideas are clearer, more interesting, more accurate, and more convincing. My first step will include proofreading the content by going through paragraph per paragraph. I will go through my introduction paragraph to check if it is focused on a particular idea; this will involve reading through to identify the thesis statement and whether it is clear or not. I will also ensure that first introductory sentence is appealing as well as generate some interest and curiosity to the readers. I will then go through the body paragraphs to check if there is clear and enough organizational cues; each paragraph is expected to start with a topic sentence which should then be supported by evidence and critical analysis. In case these concepts are not clear, I will make the necessary changes.
My second strategy will involve reading the analysis essay aloud. My main aim will be to review of the content is clear and addresses the thesis statement. First I will check if the evidences selected are relevant to the thesis statement; in case they do not meet the criteria I will include further development of the essay. I will then check the overall structuring of the essay; this will involve reviewing the introduction, body, and conclusion of the essay as well as their relevance to the thesis statement. I will also have to ensure that each part of the essay is proportioned sensibly; the paragraphs should almost be equal and have similar structure. The point of view will also be reviewed; since this is an analysis paper, the content must be presented in third person. Any sentences that start with first person point of view like "I" or "We" must be changed.
My third strategy will involve having a friend read the essay through and help me identify any sentence construction errors including spelling and grammar mistakes. I will give the essay to my desk-mate to read it by herself and highlight the mistakes through the comment section. When I get the corrections, I will look through them and make necessary changes. To further be sure that all errors are highlighted, I will read the paper aloud by myself. I will read it slowly as if it is the first time I am reading it. I will highlight all the mistakes I come across using a red color. When I am done reading, I will make a final correction to the paper.
I agree with all the strategies you will be considering to revise your first draft. Although I have never applied the backward strategy, I think it is a good way of identifying grammatical and structural errors within the essay. I am impressed that you will consider reviewing paragraph by paragraph to ensure the sentences are well articulated; I am confident that you will easily assess whether the topic sentences address the thesis statement. I also support your second strategy; taking a break from the essay and proofreading it later is very important. You will be able to separate yourself from the essay and clearly identify any error that you might have created. The idea of having another person read the essay for you is also the best. I have personally considered this strategy since indiviuals always have more interest to read a content they have not written that the original author.
Deadline is approaching?
Wait no more. Let us write you an essay from scratch
Related Essays
Related topics.
Find Out the Cost of Your Paper
Type your email
By clicking "Submit", you agree to our Terms of Use and Privacy policy. Sometimes you will receive account related emails.
Mobile Menu Overlay
The White House 1600 Pennsylvania Ave NW Washington, DC 20500
FACT SHEET: President Biden Issues Executive Order on Safe, Secure, and Trustworthy Artificial Intelligence
Today, President Biden is issuing a landmark Executive Order to ensure that America leads the way in seizing the promise and managing the risks of artificial intelligence (AI). The Executive Order establishes new standards for AI safety and security, protects Americans' privacy, advances equity and civil rights, stands up for consumers and workers, promotes innovation and competition, advances American leadership around the world, and more. As part of the Biden-Harris Administration's comprehensive strategy for responsible innovation, the Executive Order builds on previous actions the President has taken, including work that led to voluntary commitments from 15 leading companies to drive safe, secure, and trustworthy development of AI. The Executive Order directs the following actions: New Standards for AI Safety and Security
As AI's capabilities grow, so do its implications for Americans' safety and security. With this Executive Order, the President directs the most sweeping actions ever taken to protect Americans from the potential risks of AI systems :
Require that developers of the most powerful AI systems share their safety test results and other critical information with the U.S. government. In accordance with the Defense Production Act, the Order will require that companies developing any foundation model that poses a serious risk to national security, national economic security, or national public health and safety must notify the federal government when training the model, and must share the results of all red-team safety tests. These measures will ensure AI systems are safe, secure, and trustworthy before companies make them public.
Develop standards, tools, and tests to help ensure that AI systems are safe, secure, and trustworthy. The National Institute of Standards and Technology will set the rigorous standards for extensive red-team testing to ensure safety before public release. The Department of Homeland Security will apply those standards to critical infrastructure sectors and establish the AI Safety and Security Board. The Departments of Energy and Homeland Security will also address AI systems' threats to critical infrastructure, as well as chemical, biological, radiological, nuclear, and cybersecurity risks. Together, these are the most significant actions ever taken by any government to advance the field of AI safety.
Protect against the risks of using AI to engineer dangerous biological materials by developing strong new standards for biological synthesis screening. Agencies that fund life-science projects will establish these standards as a condition of federal funding, creating powerful incentives to ensure appropriate screening and manage risks potentially made worse by AI.
Protect Americans from AI-enabled fraud and deception by establishing standards and best practices for detecting AI-generated content and authenticating official content . The Department of Commerce will develop guidance for content authentication and watermarking to clearly label AI-generated content. Federal agencies will use these tools to make it easy for Americans to know that the communications they receive from their government are authentic—and set an example for the private sector and governments around the world.
Establish an advanced cybersecurity program to develop AI tools to find and fix vulnerabilities in critical software, building on the Biden-Harris Administration's ongoing AI Cyber Challenge. Together, these efforts will harness AI's potentially game-changing cyber capabilities to make software and networks more secure.
Order the development of a National Security Memorandum that directs further actions on AI and security, to be developed by the National Security Council and White House Chief of Staff. This document will ensure that the United States military and intelligence community use AI safely, ethically, and effectively in their missions, and will direct actions to counter adversaries' military use of AI.
Protecting Americans' Privacy
Without safeguards, AI can put Americans' privacy further at risk. AI not only makes it easier to extract, identify, and exploit personal data, but it also heightens incentives to do so because companies use data to train AI systems. To better protect Americans' privacy, including from the risks posed by AI, the President calls on Congress to pass bipartisan data privacy legislation to protect all Americans, especially kids, and directs the following actions:
Protect Americans' privacy by prioritizing federal support for accelerating the development and use of privacy-preserving techniques— including ones that use cutting-edge AI and that let AI systems be trained while preserving the privacy of the training data.
Strengthen privacy-preserving research and technologies, such as cryptographic tools that preserve individuals' privacy, by funding a Research Coordination Network to advance rapid breakthroughs and development. The National Science Foundation will also work with this network to promote the adoption of leading-edge privacy-preserving technologies by federal agencies.
Evaluate how agencies collect and use commercially available information —including information they procure from data brokers—and strengthen privacy guidance for federal agencies to account for AI risks. This work will focus in particular on commercially available information containing personally identifiable data.
Develop guidelines for federal agencies to evaluate the effectiveness of privacy-preserving techniques, including those used in AI systems. These guidelines will advance agency efforts to protect Americans' data.
Advancing Equity and Civil Rights
Irresponsible uses of AI can lead to and deepen discrimination, bias, and other abuses in justice, healthcare, and housing. The Biden-Harris Administration has already taken action by publishing the Blueprint for an AI Bill of Rights and issuing an Executive Order directing agencies to combat algorithmic discrimination , while enforcing existing authorities to protect people's rights and safety. To ensure that AI advances equity and civil rights, the President directs the following additional actions:
Provide clear guidance to landlords, Federal benefits programs, and federal contractors to keep AI algorithms from being used to exacerbate discrimination.
Address algorithmic discrimination through training, technical assistance, and coordination between the Department of Justice and Federal civil rights offices on best practices for investigating and prosecuting civil rights violations related to AI.
Ensure fairness throughout the criminal justice system by developing best practices on the use of AI in sentencing, parole and probation, pretrial release and detention, risk assessments, surveillance, crime forecasting and predictive policing, and forensic analysis.
Standing Up for Consumers, Patients, and Students
AI can bring real benefits to consumers—for example, by making products better, cheaper, and more widely available. But AI also raises the risk of injuring, misleading, or otherwise harming Americans. To protect consumers while ensuring that AI can make Americans better off, the President directs the following actions:
Advance the responsible use of AI in healthcare and the development of affordable and life-saving drugs. The Department of Health and Human Services will also establish a safety program to receive reports of—and act to remedy – harms or unsafe healthcare practices involving AI.
Shape AI's potential to transform education by creating resources to support educators deploying AI-enabled educational tools, such as personalized tutoring in schools.
Supporting Workers
AI is changing America's jobs and workplaces, offering both the promise of improved productivity but also the dangers of increased workplace surveillance, bias, and job displacement. To mitigate these risks, support workers' ability to bargain collectively, and invest in workforce training and development that is accessible to all, the President directs the following actions:
Develop principles and best practices to mitigate the harms and maximize the benefits of AI for workers by addressing job displacement; labor standards; workplace equity, health, and safety; and data collection. These principles and best practices will benefit workers by providing guidance to prevent employers from undercompensating workers, evaluating job applications unfairly, or impinging on workers' ability to organize.
Produce a report on AI's potential labor-market impacts , and study and identify options for strengthening federal support for workers facing labor disruptions , including from AI.
Promoting Innovation and Competition
America already leads in AI innovation—more AI startups raised first-time capital in the United States last year than in the next seven countries combined. The Executive Order ensures that we continue to lead the way in innovation and competition through the following actions:
Catalyze AI research across the United States through a pilot of the National AI Research Resource—a tool that will provide AI researchers and students access to key AI resources and data—and expanded grants for AI research in vital areas like healthcare and climate change.
Promote a fair, open, and competitive AI ecosystem by providing small developers and entrepreneurs access to technical assistance and resources, helping small businesses commercialize AI breakthroughs, and encouraging the Federal Trade Commission to exercise its authorities.
Use existing authorities to expand the ability of highly skilled immigrants and nonimmigrants with expertise in critical areas to study, stay, and work in the United States by modernizing and streamlining visa criteria, interviews, and reviews.
Advancing American Leadership Abroad
AI's challenges and opportunities are global. The Biden-Harris Administration will continue working with other nations to support safe, secure, and trustworthy deployment and use of AI worldwide. To that end, the President directs the following actions:
Expand bilateral, multilateral, and multistakeholder engagements to collaborate on AI . The State Department, in collaboration, with the Commerce Department will lead an effort to establish robust international frameworks for harnessing AI's benefits and managing its risks and ensuring safety. In addition, this week, Vice President Harris will speak at the UK Summit on AI Safety, hosted by Prime Minister Rishi Sunak.
Accelerate development and implementation of vital AI standards with international partners and in standards organizations, ensuring that the technology is safe, secure, trustworthy, and interoperable.
Promote the safe, responsible, and rights-affirming development and deployment of AI abroad to solve global challenges, such as advancing sustainable development and mitigating dangers to critical infrastructure.
Ensuring Responsible and Effective Government Use of AI
AI can help government deliver better results for the American people. It can expand agencies' capacity to regulate, govern, and disburse benefits, and it can cut costs and enhance the security of government systems. However, use of AI can pose risks, such as discrimination and unsafe decisions. To ensure the responsible government deployment of AI and modernize federal AI infrastructure, the President directs the following actions:
Issue guidance for agencies' use of AI, including clear standards to protect rights and safety, improve AI procurement, and strengthen AI deployment.
Help agencies acquire specified AI products and services faster, more cheaply, and more effectively through more rapid and efficient contracting.
Accelerate the rapid hiring of AI professionals as part of a government-wide AI talent surge led by the Office of Personnel Management, U.S. Digital Service, U.S. Digital Corps, and Presidential Innovation Fellowship. Agencies will provide AI training for employees at all levels in relevant fields.
As we advance this agenda at home, the Administration will work with allies and partners abroad on a strong international framework to govern the development and use of AI. The Administration has already consulted widely on AI governance frameworks over the past several months—engaging with Australia, Brazil, Canada, Chile, the European Union, France, Germany, India, Israel, Italy, Japan, Kenya, Mexico, the Netherlands, New Zealand, Nigeria, the Philippines, Singapore, South Korea, the UAE, and the UK. The actions taken today support and complement Japan's leadership of the G-7 Hiroshima Process, the UK Summit on AI Safety, India's leadership as Chair of the Global Partnership on AI, and ongoing discussions at the United Nations. The actions that President Biden directed today are vital steps forward in the U.S.'s approach on safe, secure, and trustworthy AI. More action will be required, and the Administration will continue to work with Congress to pursue bipartisan legislation to help America lead the way in responsible innovation. For more on the Biden-Harris Administration's work to advance AI, and for opportunities to join the Federal AI workforce, visit AI.gov .
Stay Connected
We'll be in touch with the latest information on how President Biden and his administration are working for the American people, as well as ways you can get involved and help our country build back better.
Opt in to send and receive text messages from President Biden.