Essay on How to Prepare For Exams
Exams are held to check the knowledge and potential of the students. Exams are like filters that assess the students of different sections. Many of us have exam phobia. We undergo a condition of tension and depression before the arrival of the examination. An unwanted fear distracts us from concentrating on our topics for the exam. The examination period becomes very difficult for us as we do not know where to start. We are confused with different queries in mind.
Short and Long Essay on How to Prepare For Exams in English
Essay on How to Prepare For Exams for students of class 1, 2, 3, 4, 5, 6, 7, 8, 9, 10, 11 and class 12 in English in 100, 150, 200, 250, 300, 500 words. Also find short How to Prepare For Exams essay 10 lines.
How to Prepare For Exams Essay 10 Lines (100 – 150 Words)
1) Exams are the critical periods of a student's life.
2) Try to complete the entire syllabus before the commencement of exams.
3) Prefer smart study rather than studying the whole day and night.
4) You can solve previous years' question papers for more confidence.
5) Revise all the chapters at least twice for remembrance.
6) Take sufficient sleep during the preparation to boost your memory.
7) Take 45 minutes of rest between the continuous study routine.
8) It is necessary to stay motivated while preparing for the exams.
9) Studying in the morning will make you understand things quickly.
10) Proper planning and time management helps in preparing for the exams.
Short Essay 250 Words – Smart Study for Exam Preparation
Introduction
The examination is a common thing that we all have faced in our life. It might be the examination in school, colleges, entrance, competitions, etc. These examinations help us in evaluating our knowledge and potential. We cannot escape from this and therefore always be ready to face it with good preparation to become successful in life.
Smart Study for Exam Preparation
Students have to face examinations either they are in school or college life. They get promoted to higher sections only after going through the examination. As the exams are closer the level of tension in students gets doubled. The smart way of studying helps us in doing good preparation for exams. It will also be beneficial for students who do not have studied regularly and have only last time for exam preparation.
Read the important topics.
Solve the previous year's exam papers.
Give more time to the subject that is weak.
Never care about the preparations of the others.
Eat nutritious food and sleep on time to be healthy and fit.
Stay motivated and take necessary breaks after 45 minutes of studies.
Computer and Internet aids in preparation for Exams
The students get good tips for exam preparation with the help of the internet and computers. Every type of information along with different chapters with their videos is available on the internet. This might help the students to prepare for the difficult chapters.
Conclusio n
The entire life is like an examination and we need to do good preparation to get success at every step of life. The examination makes us more confident about the knowledge and potential that we possess. We must do our best efforts for exam preparation instead of developing fear from exams or waiting for the last moment preparation. The better we do today is the best we get tomorrow.
A long essay has been provided that contains different ways to prepare for the examination. I hope it might be very helpful to all the students regularly facing this fear.
How to Prepare for Exams and Get Rid of Exam Fear – Long Essay (1000 Words)
Exam time is one of the most difficult times in the life of students. They have to totally dedicate themselves to understand the syllabus and clear out the topics to be studied. It might be easy for the students who are regularly studying but not for all. I think during the exam period every student faces some problems and these problems create unwanted tension and fear from the examination. The parents and students both are bothered equally during examination months.
What are the Exams?
It is the way of accessing the student's capability by conducting oral or written tests for different subjects. Generally, the months of March and April are termed examination months. The students start worrying and preparing notes to prepare for the examination. The parents of the students are also fully involved with them to guide their children during the examination. Exams are only the steps that upon passing will let us step ahead in our life and further help in achieving our aim.
What should Students do to Relieve the Stress of Examination?
Generally, we become much stressed as the exam months are closer. A lot of confusion exists within our minds. After getting the date sheet we become tenser as it is very difficult to decide what to prepare and how to prepare in an efficient way and score good marks. Many of us have pressure to bring excellent grades in the examination. It has always been seen that sometimes due to excessive stress the good students also score average marks.
Ways to Prepare for Exams:
There are many ways that might help us in getting relieved from the stress during the examination period. These techniques will not only help us relieve our stress but will also help us to score good marks in our examination.
Begin by Planning – It is very necessary to develop a time table or study plan before starting our studies for examination. It will help us in deciding which subject to be prepared first and what to prepare at last. We can divide time for different subjects. More time can be given to our weaker subjects. This strategy will give us proper time designation for different subjects and each subject can be covered within a certain time. We must assure that we concentrate on studying the subject at the time allocated for the same. We can also refer to the previous year's question papers to get an idea of the type of question paper and prepare accordingly.
Develop the Habit of Studying in the Morning – Morning time is the best and appropriate time to study. Our mind and body are more energetic and stress-free during the early morning time. The subject matter can easily be understood and well reminded if we study during the morning hours.
Best Way to Memorize whatever Read – Reading and writing are the two skills of learning. Many times it happens that we study and memorize different things by both reading and writing and while writing in exams we forget everything. Therefore in order to memorize whatever we have studied, we have to start studying in an efficient way. After studying we can explain the same to our friends or to ourselves. In this way, we can memorize the things we have studied for a longer time. We should not study continuously but take a short break after every 2-3 hours of study.
Perform Workouts – A 10-20 minutes exercise will help us in managing the stress. This will make us more energetic and also help us to remain fit during exam time.
Change the Place of Study – It sometimes happens that studying at the same place daily make us feel bored and less concentrated. We can change our place of study. We can sit sometimes in the garden or outside to study. The scene of nature will make us feel better and thus we can concentrate better on our studies.
A Smart and Efficient Way of Studying – These days we are benefitted from different aid of learning and understanding the subjects. We can study by the visual, models, kinesthetic ways of learning methods. It is difficult to understand the theoretical concepts for many of us. We can study them by figures and flow charts. We can also opt for a group study with our friends.
Be Healthy and Fit – We must remember that we have to be well and fit during the examination time. We have to take much care of ourselves. We need to sleep well, take a healthy diet, and do meditation to keep ourselves healthy and fit.
Try to Study by Co-Relating different Subjects – In this universe, everything is directly or indirectly related to each other. Therefore we can study different subjects by co-relating different subjects. It will make our study easier and is a better way of understanding the concept. Co-relative studies are the best approach to make different subject studies more interesting.
Be Optimistic – The exam time will not remain forever. It will also fly like a moment of time. The thoughts of enjoying and doing different activities after exams are over will motivate and help us to concentrate during the exams.
Are Preparation Strategies Really Helpful in Getting Rid of Exam Fear?
A lot of effort is required to win any competition in the same way exams need different preparation techniques to score well in exams. This can only happen when we prepare for our exams before our exams. It is not possible to become a topper at the last moment of preparation. The pre-exam strategies help us to prepare in a better way and also relieve our fear of the exam. The clearing of exams will promote us to a higher level and bring us close to our aim. In this way, we can state that efficient strategies are helpful in bringing us out of fear of the exams. Instead, it will motivate us to prepare for our exams in a better way.
The preparation of the examination requires the skill of time management. Everything is possible if we do things on time. We cannot depend on the last day for the preparation for the exam. The last day is meant for the revision and going through the underlined topics. We need to have sound sleep before every exam so that our mind is fresh and energetic on the day of the exam. If we follow the techniques for preparing for exams we can score well in our exams.
FAQs: Frequently Asked Questions
Ans . The exam was invented by an American businessman and philanthropist Henry Fischel.
Ans . Exams are important as it helps us to know our knowledge and potential.
Ans . The UPSC Civil Services Examination is considered the toughest exam in India.
Ans . It was Ancient China to conduct a test in the whole world known as imperial examination to fill the government vacancies.
Ans . Exams are the oral or written tests conducted to evaluate the knowledge and progress of students.
Related Posts
Essay on digital india, cashless india essay, essay on child is father of the man, essay on causes, effects and prevention of corona virus, essay on dr. sarvepalli radhakrishnan, durga puja essay, essay on summer vacation, essay on my plans for summer vacation, essay on holiday.
How to Prepare for an Essay Exam
Last Updated: April 20, 2023
This article was co-authored by Michelle Golden, PhD . Michelle Golden is an English teacher in Athens, Georgia. She received her MA in Language Arts Teacher Education in 2008 and received her PhD in English from Georgia State University in 2015. This article has been viewed 137,181 times.
The dreaded essay exam. Whether you like it or not, at some point in your life you are certain to encounter an exam composed entirely of essays. In the days leading up to the exam you may feel anxious or downright sick to your stomach. Fortunately, with a little bit of preparation and practice, you can turn any pre-exam jitters into a feeling of confidence, which will allow you to successfully tackle any essay exam.
Participating in Class
Actively participate. It's important to find a participation method that works for you, whether that's asking thought-provoking questions or commenting on the reading. Active participation just means involving yourself in some way, so even if you don't feel comfortable speaking at length in front of your peers, try to ask a question every now and then.
Free yourself from distractions. Put away your cell phone or tablet and concentrate on listening and taking good notes. Now is not the time to work on homework for another class or to catch up with friends on Facebook.
Always have a notebook on hand. It is helpful to use one notebook per subject or course, so that you don't confuse yourself when looking back.
Be sure to date your notes so that you can quickly reference or find the subject material covered on the exam.
If you struggle with taking notes, ask the instructor if you can record the lecture. You can then go back and listen to the recording and either take notes at your own pace or review any parts of the lecture, which will be relevant for the exam.
Take notes on what you've read and have questions ready for class.
Follow the schedule for reading assignments. Typically readings are broken out in a way that is both manageable and topical. If, however, you find yourself unable to keep up with the readings, speak with your instructor about a schedule that suits your particular needs. For example, if readings are assigned for every other day of class, you may need to break it out such that you are reading a portion every day.
Reviewing the Material
In addition to having one notebook per course, it may be helpful to also have an individual course binder or folder, which contains all course materials.
Take your organization to the next level by categorizing according to exams. Don't throw away previous notes or materials from past exams. They may come in handy for midterm or final exams. Instead, organize the materials as if they were chapters, with chapter one being the first exam and so forth and so on.
Limit phone calls and any other distractions such as texting. It might help to turn your phone and other devices to silent mode while you're studying.
The TV should always be off while you're preparing for an exam.
If you want to listen to music, be sure it's something that is relaxing or peaceful. Also, keep the music at a low level. Otherwise, music can easily become a distraction.
Get into the habit of reviewing class materials after each course. This will help to ease anxiety leading up to the exam, as you won't have as much to review and will be able to clear up any questions that arise, prior to the big day.
Cramming doesn't work. Multiple studies have shown that spacing out learning was more effective than cramming. [2] X Research source What's more, cramming only increases the feeling of desperation which leads to panic, and then to test anxiety.
Creating an outline will also come in handy when drafting essay responses, so give yourself some practice and start with your class materials.
Practicing Ahead of Time
Don't wait until the night before to outline answers. As you're studying and organizing your class materials, come up with potential questions along the way. You can then go back and review and revise as necessary.
Some instructors do specify a word count for essays. Don't focus on counting words though. Write what you can and look for opportunities to flesh out your answers without being overly wordy.
Identify - typically short and direct answers will do.
Explain - requires a more detailed answer.
Compare - look for connections.
Argue - address this from your own perspective.
This is a good opportunity to proofread your work and to look for any grammatical errors as well.
Have a friend, parent or peer look over your essay as well. It is often helpful to have a fresh set of eyes review your work and provide feedback.
Community Q&A
For open-notes or open-book tests, study thoroughly anyway. This will prepare you for other exams or tests where you're not allowed to use notes, and will allow for you to complete the test faster and easier because you won't need to search for everything in the book or your notes. Thanks Helpful 0 Not Helpful 0
Be positive. If you are negative and believe you will not do well, chances are that you will perform the way you expect to. Thanks Helpful 1 Not Helpful 0
Practice writing. Be sure you can write fairly well in other situations so that you can express your ideas clearly. Thanks Helpful 0 Not Helpful 0
You Might Also Like
↑ http://writingcenter.unc.edu/handouts/essay-exams/
↑ http://www.bbc.com/future/story/20140917-the-worst-way-to-learn
About this article
If you're worried about an upcoming essay exam, start reviewing your class notes by topic. One helpful way to prepare for your essay exam is to create a potential outline for each theme. For example, if you're studying Shakespeare's Romeo and Juliet, you might come up with an essay outline about the themes of the play. Once you have a few of these outlines, do practice essays at home under timed conditions, using old exams or questions you can see from your outline. Additionally, make it easier to prepare for future exams by attending all classes, doing the assigned readings and taking clear notes. Keep reading for more tips, including how to understand what the essay questions are asking of you. Did this summary help you? Yes No
Reader Success Stories
Jun 6, 2016
Did this article help you?
Mar 25, 2017
About wikiHow
Terms of Use
Privacy Policy
Do Not Sell or Share My Info
Not Selling Info
Essay on My Preparation for Examination
Students are often asked to write an essay on My Preparation for Examination in their schools and colleges. And if you're also looking for the same, we have created 100-word, 250-word, and 500-word essays on the topic.
Let's take a look…
100 Words Essay on My Preparation for Examination
Understanding the syllabus.
My preparation for examinations begins with understanding the syllabus. I carefully read through all the topics to know what I need to study.
Making a Study Plan
Next, I create a study plan. This includes allocating time for each subject, ensuring I cover all the topics.
Study Materials
I gather all necessary study materials, including textbooks, notes, and reference books. These resources help me understand the subject better.
Finally, I revise all the topics. This helps me remember what I've studied and ensures I'm ready for the exam.
A collection of top essays on
great personalities
science & technology
society & social issues
sports & education
environment, ecology & climate
250 Words Essay on My Preparation for Examination
The first step in my preparation for any examination is a thorough understanding of the syllabus. I go through each topic, noting down the areas that require more attention. This helps me in creating a comprehensive study plan, ensuring that no topic is left unattended.
Creating a Study Plan
Next, I create a study plan, dividing my time efficiently among all subjects. I prioritize topics based on their weightage in the exam and my comfort level. I make sure to allocate time for revisions and solving sample papers. This step-by-step approach keeps me organized and reduces stress.
Adopting Effective Study Techniques
I adopt various study techniques like active recall, spaced repetition, and the Feynman technique. These methods have been scientifically proven to enhance understanding and retention. I also make use of visual aids like diagrams and mind maps to simplify complex topics.
Healthy Lifestyle Choices
A healthy lifestyle is integral to my exam preparation. I maintain a balanced diet, regular exercise schedule, and ensure adequate sleep. This not only keeps me physically fit but also enhances my mental agility and concentration.
Regular Assessments
I regularly assess my preparation by solving previous year question papers and timed mock tests. This helps me gauge my understanding of the topics and also familiarizes me with the exam pattern.
Stress Management
Finally, managing stress is crucial during exam preparation. I practice mindfulness and meditation to keep anxiety at bay. I also take short breaks during study hours to relax and rejuvenate.
In conclusion, my preparation for examinations is a balanced mix of strategic planning, effective study techniques, healthy lifestyle choices, regular assessments, and stress management. This approach not only ensures thorough preparation but also builds confidence to face any examination.
Packed in 152 Informative Pages
500 Words Essay on My Preparation for Examination
Introduction.
Examinations are an integral part of a student's academic life. They are not merely a test of knowledge, but a trial of one's discipline, perseverance, and time management skills. As a college student, I have found that a strategic approach to exam preparation is crucial. This essay will shed light on my personal strategies for exam preparation.
The first step in my exam preparation is understanding the syllabus thoroughly. This involves identifying key topics, understanding the weightage of each unit, and recognizing the pattern of questions asked in previous years. I often create a study plan, allocating time to each topic based on its importance.
Time Management
Time management is the backbone of my preparation. I divide my study hours into manageable slots, dedicating specific time for each subject. I ensure that I study for at least a few hours every day, increasing the duration as the exam approaches. This consistent effort helps me avoid last-minute cramming.
Active Learning
To ensure effective learning, I employ active studying techniques. I make use of flashcards, mind maps, and mnemonic devices to better retain information. I also practice active recall, a method of studying where I try to remember key points without referring to my notes. This technique has been scientifically proven to enhance memory retention.
Practice and Revision
Practicing with past papers and mock tests is a vital part of my preparation. It helps me understand the exam pattern and improve my time management during the actual exam. I make it a point to revise all topics multiple times, focusing more on my weak areas.
Healthy Lifestyle
While studying is important, maintaining a healthy lifestyle is equally crucial during exam preparation. I ensure that I get a good night's sleep, eat a balanced diet, and take short breaks during study sessions to avoid burnout. Regular physical exercise also helps me stay focused and reduces stress.
Positive Mindset
Lastly, I believe in the power of a positive mindset. I try to stay calm and composed throughout my preparation, treating exams as a way to enhance my knowledge rather than a burden. I also practice mindfulness exercises to keep anxiety at bay.
In conclusion, my preparation for examinations is a holistic process that involves understanding the syllabus, effective time management, active learning, regular practice and revision, maintaining a healthy lifestyle, and fostering a positive mindset. I believe that this approach not only equips me to perform well in exams but also inculcates valuable life skills such as discipline, perseverance, and stress management. As college students, we must remember that exams are not just about grades, but about learning, growing, and preparing for the challenges that lie ahead.
That's it! I hope the essay helped you.
If you're looking for more, here are essays on other interesting topics:
Essay on My Exams
Essay on Importance of Exams
Essay on Ice Cream
Apart from these, you can look at all the essays by clicking here .
Happy studying!
Leave a Reply Cancel reply
Your email address will not be published. Required fields are marked *
Save my name, email, and website in this browser for the next time I comment.
US South Carolina
Recently viewed courses
Recently viewed.
Find Your Dream School
COVID-19 Update: To help students through this crisis, The Princeton Review will continue our "Enroll with Confidence" refund policies. For full details, please click here.
Enter your email to unlock an extra $25 off an SAT or ACT program!
By submitting my email address. i certify that i am 13 years of age or older, agree to recieve marketing email messages from the princeton review, and agree to terms of use., how to study for exams.
You have a test on the horizon. It's a big one, and you know you need to hit the books. Not sure where or how to begin? Don't panic! Learn how to study for a test, step-by-step.
1. Ask the right questions
You don't want to walk in on test day unprepared for what you're about to face. Try to get the answers to these crucial questions before you start studying.
Questions to ask before a test
What material will the test cover?
Will there be an exam review session during class?
Will there be after-school opportunities for more review?
What is the format of the exam? Multiple-choice? Short answer? Will there be essays to write?
How many points is the exam worth?
Do you have specific study tips to help me prepare? (After all, your teacher knows your work the best!).
2. Sort out your schedule
You can actually spend less time studying for your exam if you start with a great game plan. Make a list of what topics you need to cover and when you're going to cover them. Start your study schedule as early as possible (usually a few weeks before your test), and figure out how much time you'll need to study each day to stay on track.
3. Grab your gear
Gather up all your class notes , quizzes, handouts and worksheets. Your previous homework will help you see what your teacher thinks is important. (Plus, you can learn from your past quiz mistakes).
4. Study smarter
Instead of memorizing all your notes, prioritize what you'll study. Start with what will definitely be on the the test, then what will probably be on the test, and finally what might be on the test. That way, if you run out of time, you know you at least have the essentials covered. By starting with the toughest material first, you have time to ask your teacher questions or get help from our tutors .
5. Mix it up
Now that you know WHAT you need to study, figure out the best way to review and internalize what you predict will be on the exam. Make flashcards for history class, outline your biology notes, record yourself practicing your French accent—whatever you need to do to get ready. Check out our favorite "outside of the box" study methods .
Read More: 10 Steps to Ace Your Next Test
6. What keeps you motivated?
Study groups can help you study more efficiently for exams. Make a plan with friends to review the class material together, share and compare notes, or work through tricky concepts. Or, reward yourself for each study session with something small (even if it's just a TV break) to help you stay focused.
7. Sleep still matters
An all-nighter might sound like a good idea, but a restful night's sleep is actually the key to your success. Start a healthy sleep routine in the weeks leading up to your exam, so you'll be fresh and ready for test day. (But if you do happen to need some midnight study help, our on-demand tutors are there for you.)
8. Bring what you're supposed to bring
Find out what you're allowed to bring to the exam, and make sure you don't leave anything essential at home. Many teachers will let you bring a calculator to math or science exams. Some classes may even hold open textbook or open notes exams. Stash pens, papers, and extra paper in your bag, so you're ready for anything.
Stuck on how to study for exams?
Try an online tutoring session with one of our experts, and get help in 40+ subjects.
Try a Free Session
Explore Colleges For You
Connect with our featured colleges to find schools that both match your interests and are looking for students like you.
Career Quiz
Take our short quiz to learn which is the right career for you.
Get Started on Athletic Scholarships & Recruiting!
Join athletes who were discovered, recruited & often received scholarships after connecting with NCSA's 42,000 strong network of coaches.
Best 389 Colleges
165,000 students rate everything from their professors to their campus social scene.
SAT Prep Courses
1400+ course, act prep courses, free sat practice test & events, 1-800-2review, free sat prep try our self-paced plus program - for free, get a 14 day trial, what would you score on the mcat today.
Thank you! Look for the MCAT Review Guide in your inbox.
I already know my score.
Enrollment Advisor
1-800-2REVIEW (800-273-8439) ext. 1
1-877-LEARN-30
Student Support
1-800-2REVIEW (800-273-8439) ext. 2
Partnerships
College Readiness
International
Advertising
Affiliate/Other
Enrollment Terms & Conditions
Accessibility
Cigna Medical Transparency in Coverage
Register Book
Mon-Fri 9AM-10PM ET
Sat-Sun 9AM-8PM ET
Local Offices: Mon-Fri 9AM-6PM
Mon-Fri 9AM-9PM ET
Sat-Sun 8:30AM-5PM ET
Academic Subjects
Find the Right College
College Rankings
College Advice
Applying to College
Financial Aid
School & District Partnerships
Professional Development
Advice Articles
Private Tutoring
Mobile Apps
Local Offices
International Offices
Work for Us
Affiliate Program
Partner with Us
Advertise with Us
International Partnerships
Our Guarantees
Accessibility – Canada
Privacy Policy | CA Privacy Notice | Do Not Sell or Share My Personal Information | Your Opt-Out Rights | Terms of Use | Site Map
©2023 TPR Education IP Holdings, LLC. All Rights Reserved. The Princeton Review is not affiliated with Princeton University
TPR Education, LLC (doing business as "The Princeton Review") is controlled by Primavera Holdings Limited, a firm owned by Chinese nationals with a principal place of business in Hong Kong, China.
Writing essays in exams
The best way to do well in essay exams is to prepare and practice. This resource provides tips and strategies to help you revise, organise your thoughts and write clearly.
How should I prepare?
Find out what you will be expected to do in the exam..
How many essays will you have to write?
How many marks will each one be worth?
Will you have some choice or will you have to write on any and all topics covered by the subject?
Will you be able to refer to notes or materials (open book)?
Where will you sit the exam (at home or in an exam hall)?
How long will you have to complete the exam?
Review your notes
Systematically review your notes and course material. As with any revision, your aim is to identify key topics, concepts and major theories or approaches.
Essays often ask you to integrate concepts from different topics and weeks, so try to take a holistic view and make connections as you review.
Review old exam papers
You can use past exam papers to:
test yourself and monitor your progress.
increase your knowledge and understanding of certain topics.
help you to practise the types of questions you are going to encounter.
familiarise yourself with the format of the exam itself.
Analyse the kinds of questions asked. Note the 'direction' words used, such as, 'compare and contrast', 'discuss', 'evaluate', 'illustrate'.
Draft responses for the question you would find easiest and then the question you would find most difficult. This will help you to identify where your knowledge is satisfactory, incomplete or inadequate.
Look at the marks allocated to a question. How many points might you need to make to earn that many marks? Is broad coverage or depth expected?
Example of question requiring breadth :
'Discuss the ten factors that contribute to heart disease' - 30 marks.
Example of question requiring depth :
'Discuss in detail two of the causes of greenhouse gas production and how they might be eliminated' - 30 marks.
Identify possible exam topics
Looking at both your notes from this year and the past exam papers, try to anticipate the topics you will be asked to write on and possible questions.
This is a great activity to do with peers in study groups – together you'll come up with a broader range of questions and approaches. If you work with others, don't write out full answers and memorise them (your examiners will notice identical responses), instead jot down key points or ideas in your own words.
It won't matter if you don't guess exactly the question that appears in the exam. This gives your mind practice at imagining how the material could be organised in different ways to answer different questions.
What should I do during the exam?
Read all the questions carefully.
If you have a choice, identify the ones you might attempt. Re-read those and make a final selection.
Make some brief notes next to each of the questions you will attempt. Consider how you will respond to the question, the subject area/s you will be dealing with, and any main points or initial thoughts. This will give you something to start from, or build on, later in the exam when you are getting tired.
Calculate how much time you can spend on a question, relative to its mark value.
Start with the easiest task
If you have to write a few essays do the easiest one first. If it's just one essay, then begin with a section you're comfortable with. This will help you to settle into the exam and develop your confidence.
Write a brief essay plan
Taing time to write a plan helps you to organise your thoughts and write efficiently. You don't have time for significant editing in an exam, so you want to get it right first time. Consider the following:
What's your argument regarding the essay question?
How many paragraphs do you expect to write?
What will be the topic of each paragraph?
What supporting evidence or information will you provide for each major point you make?
What is the most logical order in which to make your points so they develop and support your argument?
Write clearly
If you need to write your essay by hand, practice writing for extended periods of time. Handwriting for more than a few minutes can become uncomfortable if you're used to typing everything and this might mean you can't write everything you want, or worse, your examiner can't read your writing.
Remember that the examiner will have just a few minutes to read and mark your response; don't make their job harder.
Try to use the wording of the question in your first sentence
This helps you to stay on task and answer the question directly.
Use transition or connecting words
This will help organise your ideas and to make it easier for the examiner to follow your arguments.
For example: Firstly, … Secondly, …; In contrast to…; In addition…; As a result…
For example:
Question: 'Compare the main features of orthogonal and oblique cutting processes '.
Response : ' The main features of orthogonal and oblique cutting processes [topic] differ in three main ways. First , [connecting] …'
Include an introduction and conclusion
While introductions and conclusions can be quite basic in exam essays, they are worth including for the guidance they can provide you as a writer and especially for the examiner. Make them as clear and succinct as possible.
Include clear signal language: 'This essay will argue that …'; 'In conclusion, …'; 'To sum up…'
Leave time to check your work
Check the logical flow, clarity of ideas and, most importantly, re-read the question and check that you have answered all parts of it . If you haven't answered the question directly, you won't get the marks!
Thinking critically by connecting and evaluating ideas as you revise will help you to prepare for essay exams. While examiners do expect you to demonstrate your knowledge of the subject in your essay, they are more interested in your ability to produce a succinct response to the question in the form of a reasoned and well-organised argument.
Looking for one-on-one advice?
Get tailored advice from an Academic Skills adviser by booking an individual appointment, or get quick advice from one of our Academic Writing Tutors in our online drop-in sessions.
Get one-on-one advice
Essay Exams
What this handout is about.
At some time in your undergraduate career, you're going to have to write an essay exam. This thought can inspire a fair amount of fear: we struggle enough with essays when they aren't timed events based on unknown questions. The goal of this handout is to give you some easy and effective strategies that will help you take control of the situation and do your best.
Why do instructors give essay exams?
Essay exams are a useful tool for finding out if you can sort through a large body of information, figure out what is important, and explain why it is important. Essay exams challenge you to come up with key course ideas and put them in your own words and to use the interpretive or analytical skills you've practiced in the course. Instructors want to see whether:
You understand concepts that provide the basis for the course
You can use those concepts to interpret specific materials
You can make connections, see relationships, draw comparisons and contrasts
You can synthesize diverse information in support of an original assertion
You can justify your own evaluations based on appropriate criteria
You can argue your own opinions with convincing evidence
You can think critically and analytically about a subject
What essay questions require
Exam questions can reach pretty far into the course materials, so you cannot hope to do well on them if you do not keep up with the readings and assignments from the beginning of the course. The most successful essay exam takers are prepared for anything reasonable, and they probably have some intelligent guesses about the content of the exam before they take it. How can you be a prepared exam taker? Try some of the following suggestions during the semester:
Do the reading as the syllabus dictates; keeping up with the reading while the related concepts are being discussed in class saves you double the effort later.
Go to lectures (and put away your phone, the newspaper, and that crossword puzzle!).
Take careful notes that you'll understand months later. If this is not your strong suit or the conventions for a particular discipline are different from what you are used to, ask your TA or the Learning Center for advice.
Participate in your discussion sections; this will help you absorb the material better so you don't have to study as hard.
Organize small study groups with classmates to explore and review course materials throughout the semester. Others will catch things you might miss even when paying attention. This is not cheating. As long as what you write on the essay is your own work, formulating ideas and sharing notes is okay. In fact, it is a big part of the learning process.
As an exam approaches, find out what you can about the form it will take. This will help you forecast the questions that will be on the exam, and prepare for them.
These suggestions will save you lots of time and misery later. Remember that you can't cram weeks of information into a single day or night of study. So why put yourself in that position?
Now let's focus on studying for the exam. You'll notice the following suggestions are all based on organizing your study materials into manageable chunks of related material. If you have a plan of attack, you'll feel more confident and your answers will be more clear. Here are some tips: 
Don't just memorize aimlessly; clarify the important issues of the course and use these issues to focus your understanding of specific facts and particular readings.
Try to organize and prioritize the information into a thematic pattern. Look at what you've studied and find a way to put things into related groups. Find the fundamental ideas that have been emphasized throughout the course and organize your notes into broad categories. Think about how different categories relate to each other.
Find out what you don't know, but need to know, by making up test questions and trying to answer them. Studying in groups helps as well.
Taking the exam
Read the exam carefully.
If you are given the entire exam at once and can determine your approach on your own, read the entire exam before you get started.
Look at how many points each part earns you, and find hints for how long your answers should be.
Figure out how much time you have and how best to use it. Write down the actual clock time that you expect to take in each section, and stick to it. This will help you avoid spending all your time on only one section. One strategy is to divide the available time according to percentage worth of the question. You don't want to spend half of your time on something that is only worth one tenth of the total points.
As you read, make tentative choices of the questions you will answer (if you have a choice). Don't just answer the first essay question you encounter. Instead, read through all of the options. Jot down really brief ideas for each question before deciding.
Remember that the easiest-looking question is not always as easy as it looks. Focus your attention on questions for which you can explain your answer most thoroughly, rather than settle on questions where you know the answer but can't say why.
Analyze the questions
Decide what you are being asked to do. If you skim the question to find the main "topic" and then rush to grasp any related ideas you can recall, you may become flustered, lose concentration, and even go blank. Try looking closely at what the question is directing you to do, and try to understand the sort of writing that will be required.
Focus on what you do know about the question, not on what you don't.
Look at the active verbs in the assignment—they tell you what you should be doing. We've included some of these below, with some suggestions on what they might mean. (For help with this sort of detective work, see the Writing Center handout titled Reading Assignments.)
Information words, such as who, what, when, where, how, and why ask you to demonstrate what you know about the subject. Information words may include:
define—give the subject's meaning (according to someone or something). Sometimes you have to give more than one view on the subject's meaning.
explain why/how—give reasons why or examples of how something happened.
illustrate—give descriptive examples of the subject and show how each is connected with the subject.
summarize—briefly cover the important ideas you learned about the subject.
trace—outline how something has changed or developed from an earlier time to its current form.
research—gather material from outside sources about the subject, often with the implication or requirement that you will analyze what you've found.
Relation words ask you to demonstrate how things are connected. Relation words may include:
compare—show how two or more things are similar (and, sometimes, different).
contrast—show how two or more things are dissimilar.
apply—use details that you've been given to demonstrate how an idea, theory, or concept works in a particular situation.
cause—show how one event or series of events made something else happen.
relate—show or describe the connections between things.
Interpretation words ask you to defend ideas of your own about the subject. Don't see these words as requesting opinion alone (unless the assignment specifically says so), but as requiring opinion that is supported by concrete evidence. Remember examples, principles, definitions, or concepts from class or research and use them in your interpretation. Interpretation words may include:
prove, justify—give reasons or examples to demonstrate how or why something is the truth.
evaluate, respond, assess—state your opinion of the subject as good, bad, or some combination of the two, with examples and reasons (you may want to compare your subject to something else).
support—give reasons or evidence for something you believe (be sure to state clearly what it is that you believe).
synthesize—put two or more things together that haven't been put together before; don't just summarize one and then the other, and say that they are similar or different—you must provide a reason for putting them together (as opposed to compare and contrast—see above).
analyze—look closely at the components of something to figure out how it works, what it might mean, or why it is important.
argue—take a side and defend it (with proof) against the other side.
Plan your answers
Think about your time again. How much planning time you should take depends on how much time you have for each question and how many points each question is worth. Here are some general guidelines: 
For short-answer definitions and identifications, just take a few seconds. Skip over any you don't recognize fairly quickly, and come back to them when another question jogs your memory.
For answers that require a paragraph or two, jot down several important ideas or specific examples that help to focus your thoughts.
For longer answers, you will need to develop a much more definite strategy of organization. You only have time for one draft, so allow a reasonable amount of time—as much as a quarter of the time you've allotted for the question—for making notes, determining a thesis, and developing an outline.
For questions with several parts (different requests or directions, a sequence of questions), make a list of the parts so that you do not miss or minimize one part. One way to be sure you answer them all is to number them in the question and in your outline.
You may have to try two or three outlines or clusters before you hit on a workable plan. But be realistic—you want a plan you can develop within the limited time allotted for your answer. Your outline will have to be selective—not everything you know, but what you know that you can state clearly and keep to the point in the time available.
Again, focus on what you do know about the question, not on what you don't.
Writing your answers
As with planning, your strategy for writing depends on the length of your answer:
For short identifications and definitions, it is usually best to start with a general identifying statement and then move on to describe specific applications or explanations. Two sentences will almost always suffice, but make sure they are complete sentences. Find out whether the instructor wants definition alone, or definition and significance. Why is the identification term or object important?
For longer answers, begin by stating your forecasting statement or thesis clearly and explicitly. Strive for focus, simplicity, and clarity. In stating your point and developing your answers, you may want to use important course vocabulary words from the question. For example, if the question is, "How does wisteria function as a representation of memory in Faulkner's Absalom, Absalom?" you may want to use the words wisteria, representation, memory, and Faulkner) in your thesis statement and answer. Use these important words or concepts throughout the answer.
If you have devised a promising outline for your answer, then you will be able to forecast your overall plan and its subpoints in your opening sentence. Forecasting impresses readers and has the very practical advantage of making your answer easier to read. Also, if you don't finish writing, it tells your reader what you would have said if you had finished (and may get you partial points).
You might want to use briefer paragraphs than you ordinarily do and signal clear relations between paragraphs with transition phrases or sentences.
As you move ahead with the writing, you may think of new subpoints or ideas to include in the essay. Stop briefly to make a note of these on your original outline. If they are most appropriately inserted in a section you've already written, write them neatly in the margin, at the top of the page, or on the last page, with arrows or marks to alert the reader to where they fit in your answer. Be as neat and clear as possible.
Don't pad your answer with irrelevancies and repetitions just to fill up space. Within the time available, write a comprehensive, specific answer.
Watch the clock carefully to ensure that you do not spend too much time on one answer. You must be realistic about the time constraints of an essay exam. If you write one dazzling answer on an exam with three equally-weighted required questions, you earn only 33 points—not enough to pass at most colleges. This may seem unfair, but keep in mind that instructors plan exams to be reasonably comprehensive. They want you to write about the course materials in two or three or more ways, not just one way. Hint: if you finish a half-hour essay in 10 minutes, you may need to develop some of your ideas more fully.
If you run out of time when you are writing an answer, jot down the remaining main ideas from your outline, just to show that you know the material and with more time could have continued your exposition.
Double-space to leave room for additions, and strike through errors or changes with one straight line (avoid erasing or scribbling over). Keep things as clean as possible. You never know what will earn you partial credit.
Write legibly and proofread. Remember that your instructor will likely be reading a large pile of exams. The more difficult they are to read, the more exasperated the instructor might become. Your instructor also cannot give you credit for what they cannot understand. A few minutes of careful proofreading can improve your grade.
Perhaps the most important thing to keep in mind in writing essay exams is that you have a limited amount of time and space in which to get across the knowledge you have acquired and your ability to use it. Essay exams are not the place to be subtle or vague. It's okay to have an obvious structure, even the five-paragraph essay format you may have been taught in high school. Introduce your main idea, have several paragraphs of support—each with a single point defended by specific examples, and conclude with a restatement of your main point and its significance.
Some physiological tips
Just think—we expect athletes to practice constantly and use everything in their abilities and situations in order to achieve success. Yet, somehow many students are convinced that one day's worth of studying, no sleep, and some well-placed compliments ("Gee, Dr. So-and-so, I really enjoyed your last lecture") are good preparation for a test. Essay exams are like any other testing situation in life: you'll do best if you are prepared for what is expected of you, have practiced doing it before, and have arrived in the best shape to do it. You may not want to believe this, but it's true: a good night's sleep and a relaxed mind and body can do as much or more for you as any last-minute cram session. Colleges abound with tales of woe about students who slept through exams because they stayed up all night, wrote an essay on the wrong topic, forgot everything they studied, or freaked out in the exam and hyperventilated. If you are rested, breathing normally, and have brought along some healthy, energy-boosting snacks that you can eat or drink quietly, you are in a much better position to do a good job on the test. You aren't going to write a good essay on something you figured out at 4 a.m. that morning. If you prepare yourself well throughout the semester, you don't risk your whole grade on an overloaded, undernourished brain.
If for some reason you get yourself into this situation, take a minute every once in a while during the test to breathe deeply, stretch, and clear your brain. You need to be especially aware of the likelihood of errors, so check your essays thoroughly before you hand them in to make sure they answer the right questions and don't have big oversights or mistakes (like saying "Hitler" when you really mean "Churchill").
If you tend to go blank during exams, try studying in the same classroom in which the test will be given. Some research suggests that people attach ideas to their surroundings, so it might jog your memory to see the same things you were looking at while you studied.
Try good luck charms. Bring in something you associate with success or the support of your loved ones, and use it as a psychological boost.
Take all of the time you've been allotted. Reread, rework, and rethink your answers if you have extra time at the end, rather than giving up and handing the exam in the minute you've written your last sentence. Use every advantage you are given.
Remember that instructors do not want to see you trip up—they want to see you do well. With this in mind, try to relax and just do the best you can. The more you panic, the more mistakes you are liable to make. Put the test in perspective: will you die from a poor performance? Will you lose all of your friends? Will your entire future be destroyed? Remember: it's just a test.
Works consulted
We consulted these works while writing this handout. This is not a comprehensive list of resources on the handout's topic, and we encourage you to do your own research to find additional publications. Please do not use this list as a model for the format of your own reference list, as it may not match the citation style you are using. For guidance on formatting citations, please see the UNC Libraries citation tutorial . We revise these tips periodically and welcome feedback.
Axelrod, Rise B., and Charles R. Cooper. 2016. The St. Martin's Guide to Writing , 11th ed. Boston: Bedford/St Martin's.
Fowler, Ramsay H., and Jane E. Aaron. 2016. The Little, Brown Handbook , 13th ed. Boston: Pearson.
Gefvert, Constance J. 1988. The Confident Writer: A Norton Handbook , 2nd ed. New York: W.W. Norton and Company.
Kirszner, Laurie G. 1988. Writing: A College Rhetoric , 2nd ed. New York: Holt, Rinehart, and Winston.
Lunsford, Andrea A. 2015. The St. Martin's Handbook , 8th ed. Boston: Bedford/St Martin's.
Woodman, Leonara, and Thomas P. Adler. 1988. The Writer's Choices , 2nd ed. Northbrook, Illinois: Scott Foresman.
Make a Gift
PRO Courses Guides New Tech Help Pro Expert Videos About wikiHow Pro Upgrade Sign In
EDIT Edit this Article
EXPLORE Tech Help Pro About Us Random Article Quizzes Request a New Article Community Dashboard This Or That Game Popular Categories Arts and Entertainment Artwork Books Movies Computers and Electronics Computers Phone Skills Technology Hacks Health Men's Health Mental Health Women's Health Relationships Dating Love Relationship Issues Hobbies and Crafts Crafts Drawing Games Education & Communication Communication Skills Personal Development Studying Personal Care and Style Fashion Hair Care Personal Hygiene Youth Personal Care School Stuff Dating All Categories Arts and Entertainment Finance and Business Home and Garden Relationship Quizzes Cars & Other Vehicles Food and Entertaining Personal Care and Style Sports and Fitness Computers and Electronics Health Pets and Animals Travel Education & Communication Hobbies and Crafts Philosophy and Religion Work World Family Life Holidays and Traditions Relationships Youth
Browse Articles
Learn Something New
Quizzes Hot
This Or That Game New
Train Your Brain
Explore More
Support wikiHow
About wikiHow
Log in / Sign up
Education and Communications
Tests and Exams
Exam Revision
How to Prepare for an Exam
Last Updated: October 12, 2023 Fact Checked
This article was co-authored by Ted Dorsey, MA . Ted Dorsey is a Test Prep Tutor, author, and founder of Tutor Ted, an SAT and ACT tutoring service based in Southern California. Ted earned a perfect score on the SAT (1600) and PSAT (240) in high school. Since then, he has earned perfect scores on the ACT (36), SAT Subject Test in Literature (800), and SAT Subject Test in Math Level 2 (800). He has a BA in English from Princeton University and a MA in Education from the University of California, Los Angeles. There are 10 references cited in this article, which can be found at the bottom of the page. This article has been fact-checked, ensuring the accuracy of any cited facts and confirming the authority of its sources. This article has been viewed 1,187,411 times.
Preparing for an exam can be stressful and time-consuming, but it doesn't have to be. There's no need to stress out or cram. By doing a couple of simple things ahead of time, you can ensure that you are confident and ready for anything that comes up on the test.
Preparing to Study
Only you know how long it takes you to study, so you are the best judge of when to start studying.
If the class material is especially difficult for you, start studying early. Give yourself enough time to truly grasp the material, practice it and then review it.
Get a full night's sleep before the exam. Your brain needs time to subconsciously digest everything you've put into it, so start early so you don't have to stay up all night. [2] X Research source
If you only have five pages of notes, but your friend has twenty, then you probably missed some important information. Compare your notes to your friend's to see where the holes are in your notes.
Your teacher most likely won't tell you exactly what is on the test, but he or she might give you some pointers by handing you a study guide, or simply announcing what the exam will cover.
Reviewing the Information
Ask yourself, who, what, where, when for each theme/subject matter that you are supposed to know for the test.
You can look up information online to study from, but the best information to study from is the information presented to the class because the answers will be derived from your classroom materials. Sometimes information on the internet can vary from the information that you are presented in class.
If you are planning to study from information provided on the internet, stick with sources that end with .edu or .gov.
Ted Dorsey, MA
Remember to also study the topics that you're good at or know well. While you will definitely want to work on areas of weakness, you should also go back over your areas of strength. It can be easier to improve a grade by doing really well on a subject you're already good at than completely re-learning something that you don't know as well.
Break down complex subjects into steps or parts. For instance, if you are trying to learn the order of historical events, list out each event that happened in the order they happened. For instance, first Linus Pauling discovered DNA, then he was awarded a prize. Write down the time frame and the events that influenced each happening. Knowing these side notes should help you to recall information because they increase your level of understanding.
Some teachers write down the page numbers or chapters that each section of the syllabus pertains to in your book. Take note of those pages because you should definitely review them.
You might be able to find a study guide online for the material that you are studying if you are not able to get one from your teacher.
Note the chapter titles and section titles as you read. They are a dead give away to the major concepts that are covered in those sections.
Preparing for the Exam
For instance, if the statement is Linus Pauling was one of the discoverers of DNA, then write on the flash card the question, who was one of the main discoverers of DNA? Write the question on one side, and the answer on the other. [8] X Research source
Sometimes a question will spark an idea for a follow-up question. When you're making flashcards, often you'll be able to see how you may have forgotten to study something. For instance, who were the other discoverers of DNA? This question springs from the Linus Pauling statement because the word "main" reminds you that there were other people involved in DNA's discovery.
If you don't know the answer to follow-up questions, then you should research the information and make flashcards for those questions too.
Start making flashcards for the information that you are having trouble remembering or grasping. This is the information that you need to review the most. Then, move on to information that you already know pretty well.
Making physical copies of flashcards is recommended because you have to write down the questions and answers, which is a repetitive process that will help you remember the information. Also, you can carry the flashcards around and use them at anytime. However, there are websites such as cram.com that allow you to make online flash cards.
If you keep getting certain questions wrong, review your notes and textbook again to see if there is something you're not understanding.
If you still have more time before your exam, ask for assistance either from a teacher or a friend.
Determining Exam Questions
Although reviewing past exams might not give you the exact questions that will appear on your test, it will give you an idea of how the information will be tested.
It also will tell you how the test will be scored. You'll know if you should give long detailed answers or if your answers should be straight to the point. If you are able to review a test with answers on it, pay attention to answers that were given high marks and those that weren't. Also, pay attention to any notes in the margins that the teacher may have written explaining why points were taken off.
If you understand the format of the test, you know what information to pull out and how detailed or open-ended it might be.
You'll also be able to assess the distribution of points. Is the essay worth much more than the multiple choice? With the past test to review, you can assess what you've already studied and re-assess.
Forming Study Groups
Community Q&A
Video . By using this service, some information may be shared with YouTube.
Be sure to take breaks or refresh your mind with something calming to help your brain subconsciously process information. Thanks Helpful 55 Not Helpful 3
Always re-write the important sections of your notes, it will help you memorize them. Thanks Helpful 44 Not Helpful 3
Eat right and have a good rest every night before an exam. Thanks Helpful 48 Not Helpful 6
Don't make unnecessary notes to fill your pages. While reading them, you may forget the important notes! Thanks Helpful 35 Not Helpful 4
Don't stay up all night studying. Cramming late at night is not a good idea. Make sure you get enough sleep before the day of the exam. Thanks Helpful 33 Not Helpful 6
Don't do all your studying at once. You'll learn best if you read a little bit of your textbook each day. If you stress, you might forget whatever you have memorized. Thanks Helpful 29 Not Helpful 8
Don't wait till the last minute to study. You'll be frazzled and ill-prepared when you're taking the test. Plus, your brain needs time to process information and that takes time. Thanks Helpful 22 Not Helpful 5
You Might Also Like
↑ https://www.sydney.edu.au/students/preparing-for-exams.html
↑ https://www.sleepfoundation.org/school-and-sleep/final-exams-and-sleep
↑ https://mcgraw.princeton.edu/undergraduates/resources/resource-library/preparing-for-exams
↑ https://learningcenter.unc.edu/tips-and-tools/taking-notes-while-reading/
↑ https://usm.maine.edu/agile/using-flashcards
↑ http://www.cram.com/flashcards/create
↑ https://www.kqed.org/mindshift/37752/studying-with-quizzes-helps-make-sure-the-material-sticks
↑ https://uwaterloo.ca/centre-for-teaching-excellence/teaching-resources/teaching-tips/developing-assignments/exams/exam-preparation
↑ https://www.lib.sfu.ca/about/branches-depts/slc/learning/exam-prep/exam-prep-5-strategies
↑ https://www.youthcentral.vic.gov.au/study-and-training/help-with-study/how-to-study-better/top-10-study-tips
About This Article
To prepare for an exam, start at least a few days ahead by re-reading your notes and key sections of your textbook and reviewing any available study guides. While you're reading and reviewing, pull out important information and make flash cards to quiz yourself with. You can also go online or use your textbook to work through practice problems. If you learn better by talking things through, try working with a friend or forming a study group. For more tips on preparing for an exam, like reviewing the syllabus or looking at old exams, keep reading! Did this summary help you? Yes No
Reader Success Stories
Sep 29, 2017
Did this article help you?
May 27, 2016
May 17, 2016
Piyush Rawat
Feb 3, 2019
Featured Articles
Trending Articles
Watch Articles
Terms of Use
Privacy Policy
Do Not Sell or Share My Info
Not Selling Info
wikiHow Tech Help Pro:
Develop the tech skills you need for work and life
Exam preparation: Strategies for essay exams
Essay exams test you on "the big picture"-- relationships between major concepts and themes in the course. Here are some suggestions on how to prepare for and write these exams.
Exam preparation
Learn the material with the exam format in mind.
Find out as much information as possible about the exam –- e.g., whether there will be choice –- and guide your studying accordingly.
Think, and make notes or concept maps, about relationships between themes, ideas and patterns that recur through the course. See the guide Listening & Note-taking and Learning & Studying for information on concept mapping.
Compare/contrast and think about what you agree and disagree with, and why.
Focus your studying by finding and anticipating questions
Find sample questions in the textbook or on previous exams, study guides, or online sources.
Looking  for patterns of questions in any tests you  have already written in the course;
Looking at the course outline for major themes;
Checking your notes for what the professor has emphasized in class;
Asking yourself what kind of questions you would ask if you were the professor;
Brainstorming questions with a study group.
Organize supporting evidence logically around a central argument.
Memorize your outlines or key points.
A couple of days before the exam, practice writing answers to questions under timed conditions.
If the professor distributes questions in advance
Make sure you have thought through each question and have at least an outline answer for each.
Unless the professor has instructed you to work alone, divide the questions among a few people, with each responsible for a full answer to one or more questions. Review, think about, and supplement answers composed by other people.
Right before the exam
Free write about the course for about 5 minutes as a warm-up.
Exam writing
Read carefully.
Look for instructions as to whether there is choice on the exam.
Circle key words in questions (e.g.: discuss, compare/contrast, analyze, evaluate, main evidence for, 2 examples) for information on the meaning of certain question words.
See information on learning and studying techniques on the SLC page for Exam Preparation .
Manage your time
At the beginning of the exam, divide the time you have by the number of marks on the test to figure out how much time you should spend for each mark and each question. Leave time for review.
If the exam is mixed format, do the multiple choice, true/ false or matching section first. These types of questions contain information that may help you answer the essay part.
If you can choose which questions to answer, choose quickly and don't change your mind.
Start by answering the easiest question, progressing to the most difficult at the end.
Generally write in sentences and paragraphs but switch to point form if you are running out of time.
Things to include and/or exclude in your answers
Include general statements supported by specific details and examples.
Discuss relationships between facts and concepts, rather than just listing facts.
Include one item of information (concept, detail, or example) for every mark the essay is worth.
Limit personal feelings/ anecdotes/ speculation unless specifically asked for these.
Follow a writing process
Use the first 1/10 to 1/5 of time for a question to make an outline or concept map.
Organize the plan around a central thesis statement.
Order your subtopics as logically as possible, making for easier transitions in the essay.
To avoid going off topic, stick to the outline as you write.
Hand in the outline. Some professors or TAs may give marks for material written on it.
Write the essay quickly, using clear, concise sentences.
Include key words from the question in your thesis statement.
Body paragraph each containing one main idea, with a topic sentence linking back to the thesis statement, and transition words (e.g.:  although, however) between paragraphs.
A short summary as a conclusion, if you have time.
If it is easier, leave a space for the introduction and write the body first.
As you write, leave space for corrections/additional points by double-spacing.
Review the essay to make sure its content matches your thesis statement.  If not, change the thesis.
Further sources and attribution
For more information on exam preparation and writing strategies, see our Exams  pages.
Some suggestions in this handout were adapted from " Fastfacts – Short-Answer and Essay Exams" on the University of Guelph Library web site; "Resources – Exam Strategies" on the St. Francis Xavier University Writing Centre web site; and "Writing Tips – In-Class Essay Exams" and "Writing Tips – Standardized Test Essay Exams" on the Center for Writing Studies at the University of Illinois at Urbana-Champaign web site
Skip to content. | Skip to navigation
Masterlinks
About Hunter
One Stop for Students
Make a Gift
Access the Student Guide
Apply to Become a Peer Tutor
Access the Faculty Guide
Request a Classroom Visit
Refer a Student to the Center
Request a Classroom Workshop
The Writing Process
The Documented Essay/Research Paper
Writing for English Courses
Writing Across the Curriculum
Grammar and Mechanics
Business and Professional Writing
CUNY TESTING
| Workshops
Research Information and Resources
Evaluating Information Sources
Writing Tools and References
Reading Room
Literary Resources
ESL Resources for Students
ESL Resources for Faculty
Teaching and Learning
| Contact Us
As a college student, you will often be faced with a variety of essay exams, from the short-answer essays of a few sentences to take-home exams which may require hours of planning and writing. Remember that essay exams require a comprehensive understanding of large amounts of information. Since exam questions can reach so far and wide into the course materials—and in such unpredictable ways—you cannot hope to do well on them if you are not keeping up with readings and assignments from the beginning of the course.
HOW TO PREPARE
Below are some tips to help prepare for an essay examination.
First of all, do the reading, go to the lectures, take careful notes, participate in discussion sections and organize small study groups with classmates to explore and review course materials throughout the semester.
As the exam approaches, find out what you can about the form it will take. Ask your instructor whether the questions will require short or long answers, how many questions there will be, whether you may choose which questions to answer, and what kinds of thinking and writing will be required of you.
Try to avoid simply memorizing information aimlessly. As you study, you should be clarifying the important issues of the course and using these issues to focus your understanding of the specific facts and particular readings.
Try to place all that you have learned into perspective, into a meaningful context. How do the pieces fit together? What fundamental ideas have the readings, the lectures, and the discussions seem to emphasize? How can those ideas help you to digest the information the course has covered?
One good way to prepare yourself for an exam is by making up questions you think the instructor might give and then planning answers with classmates.
Returning to your notes and to the assigned readings with specific questions in mind can help enormously in your process of understanding.
It is helpful to remember that an essay exam tests more than your memory of specific information. You will often be asked to analyze and draw relationships between various texts, theories, or concepts that have been covered throughout the semester. You may even be presented with a text, theory, or concept that you have not seen before, and asked to discuss or analyze it in the context of the course materials with which you are already familiar.
Of most importance, read the exam carefully. Before you answer a single question, read the entire exam and apportion your time realistically. Careful time management is crucial to your success on essay exams; giving some time to each question is always better than using up your time on only a few and never getting to the others.
Following are categories of exam questions, divided according to the sort of writing task involved.
Define or identify: Some questions require you to write a few sentences defining or identifying material from readings or lectures. Almost always such questions allow you only a few minutes to complete your answer.
Recall details of a specific source: Sometimes instructors will ask for straightforward summary or paraphrase of a specific source – a report, for example, or a book or film. Such questions hold the students to recounting details directly from the source and do not encourage interpretation or evaluation.
Explain the importance or significance: Another kind of essay exam question asks students to explain the importance or significance of something covered in the course. Such questions require you to use specific examples as the basis for a more general discussion of what has been studied. This will often involve interpreting a literary work by concentrating on a particular aspect of it.
Comment on a quotation: On essay exams, instructors will often ask students to comment on quotations they are seeing for the first time. Usually such quotations will express some surprising or controversial opinion that complements or challenges basic principles or ideas in the course. Sometimes the writer being quoted is identified, sometimes not. In fact, it is not unusual for instructors to write the quotation themselves.
Compare and contrast: One of the most favored essay exam questions is one which requires a comparison or contrast of the two or three principles, ideas, works, activities, or phenomena. This kind of question requires you to explore fully the relations between things of importance in the course, to analyze each thing separately, and then search out specific points of likeness or difference.
Synthesize information from various sources: In a course with several assigned readings, an instructor may give students an essay exam question which requires them to pull together (to synthesize) information from all the readings.
Summarize and explain causes and results: In humanities and social science courses much of what students study concerns the causes or results of trends, actions, and events. Therefore, it is not too surprising to find questions about causes and results on your exam. Sometimes the instructor expects students to recall causes or results from readings and lectures. At other times, the instructor may not have in mind any particular causes or results and wants to find out what students are able to propose.
Criticize or evaluate: Occasionally instructors will invite students to evaluate a concept or work. Nearly always, they want more than opinion: they expect a reasoned, documented judgment based on appropriate criteria. Such questions not only test students' ability to recall and synthesize pertinent information; they also allow instructors to find out whether students can apply criteria taught in the course: whether they understand the standards of judgment that are basic to the subject matter.
Document Actions
Public Safety
Website Feedback
Privacy Policy
CUNY Tobacco Policy

The Learning Strategies Center
Meet the Staff
–Supplemental Course Schedule
Winter 2023
–About Tutoring
–Office Hours and Tutoring Schedule
–LSC Tutoring Opportunities
–How to Use Office Hours
–Campus Resources and Support
–Student Guide for Studying Together
–Find Study Partners
–Accountability Buddies
–Effective Study Strategies
–Concept Mapping
–Guidelines for Creating a Study Schedule
–Five-Day Study Plan
–What To Do With Practice Exams
–Consider Exam Logistics
–Online Exam Checklist
–Open-Book Exams
–How to Tackle Exam Questions
–What To Do When You Get Your Graded Test (or Essay) Back
–The Cornell Note Taking System
–Learning from Digital Materials
–3 P's for Effective Reading
–Textbook Reading Systems
–Online Learning Checklist
–Things to Keep in Mind as you Participate in Online Classes
–Learning from Online Lectures and Discussions
–Online Group Work
–Learning Online Resource Videos
–Start Strong!
–Plans if you Need to Miss Class
–Managing Time
–Managing Stress
–The Perils of Multitasking
–Break the Cycle of Procrastination!
–Finish Strong
–Neurodiversity at Cornell
–LSC Scholarship
–Study Skills Workshops
–Private Consultations
–Resources for Advisors and Faculty
–Presentation Support (aka Practice Your Talk on a Dog)
–About LSC
–Meet The Team
–Contact Us
Five-Day Study Plan
Don't cram, use a five-day study plan.
Figure out what you need to know in ("prepare").
Make sure you know it ("review").
Start in advance & switch things up.
1. Preparing study material for an exam is an active process. This is where you identify, organize, and consolidate your material. You want to end up with a study guide, flash cards, quizlets, concept maps, practice test questions that you made up, etc. (Don't just passively re-write your notes or re-read a chapter–instead make something new.) Staring this five days before your exam helps solidify the material, plus it gives you time to identify what you still don't understand so you can get your questions answered.
2. Reviewing the material you prepared should also be active-this is where you figure out how much you actually know and what you still need to work on. Try "blank page testing," quizzing yourself or a friend, and/or taking practice exams.
Some Examples of Preparation and Review Strategies
3. Switch up preparation and review People learn faster and perform better if they work in brief blocks of time spread out over longer periods of time, rather than in a few lengthy "cram" sessions. For example:
You will perform better on an exam if you spend one hour studying each day for 20 days than if you spend 10 hours studying each day for two days before the test.
It is easier to learn to shoot a 3-pointer better if you practice a little bit each day for a month rather than have one marathon session in an afternoon.
You will learn the tuba best if you practice a little each day (though your roommate may disagree about anything regarding you learning the tuba–fair enough).
Put that principle to work by mixing up preparation and review. Don't do all of your preparation, then stop that and do all of your review. Mix them up to learn best! (Use this principle to your advantage when you need to prepare for multiple exams/projects simultaneously–it can be a great silver lining in those stressful times to know that going back and forth to work on multiple subjects helps you learn each one better.)How to Make a Five-Day Study Plan
Break the material on the exam into chunks or groups of material. (By chapter? Topic? Lecture? You decide what makes sense depending on your class.) For the example below, we will use 4 chunks or groups of material (A, B, C, and D). For example, Chunk A might be chapters 1-2, Chunk B is chapter 3, Chunk C is chapters 4-5, and Chunk D is chapter 6.
Plan to spend about 2 hours studying on each of the five days.
Work with the material in 2 ways: preparation and review.
Decide what preparation and review strategies will work best for you, and include those on your five-day study plan chart. Click here for a downloadable word document of a Five-Day Study Plan .
Sample Five-Day Study Plan ChartClick here for a downloadable word document of   A Five-Day Study Plan .You will have to get creative with your plan for those times when you have two or three prelims or other big assignments in the same week. During the five days you are studying for your exam be kind to your future self and don't neglect your other courses! Would you like to learn more?
Memory: Why cramming for tests often fails
Why Cramming Doesn't Work
Back to School: Cramming Doesn't Work in the Long Term
The Importance of Having a Study Plan
5 Reasons Personalized Study Plans are Effective
Up Next: What do you do with practice exams?
References:
Blerkom, D. L. (2012). Orientation to college learning (7 edition). Boston: Engage
Blerkom, D. L. and Mulcahy-Ernt, P. I. (2004). College reading and study strategies. Boston: Cengage.
Texas A&M University Academic Success Center (n.d.).  5 day study plan . https://asc.tamu.edu/study-learning-handouts/5-day-study-plan
Studying for Essay Exams
Can you study for an essay exam? 
The challenge of essay exams
Study Strategy 1: Create a study guide
Study Strategy 2: Try to guess the questions
Study Strategy 3: Study from old exams
Study Strategy 4: Outline or write possible answers
Study Strategy 5: Study in a group
Can you study for an essay exam?
Yes, you can! Many students mistakenly think that, because essay exams focus on analysis rather than memorization, they cannot really "study" for an essay exam. However, essay exams generally require you to pull together information from different parts of the course to create a coherent answer and to support an interpretation with specific examples. That is pretty hard to do well if you haven't studied the course material! Indeed, there are a number of study strategies that are well-suited to preparing for an essay exam.
The Challenge of Essay Exams
Essay exams require you to interpret a complex and often lengthy question, develop a coherent thesis statement that addresses this question, and write an essay that provides specific evidence to develop and support this thesis. And, it requires you to do all of this under time pressure.
Meeting these challenges will require that you study in ways that will allow you to recognize both the major themes and ideas of the course as well as the specific facts, events, authors, or examples that are associated with those themes.
Study Strategy 1: Create a Study Guide
Essay exams require you to show connections between details, to gather up the specifics and tie them together with the major themes of the course. One of the best ways to prepare for this is to create a study guide.
A study guide is a document that attempts to identify the major themes and synthesize information from different units or weeks of the course. In a study guide, you list information from different units together under thematic categories. Here are some tips on creating a good study guide.
Step 1 : Read through lecture notes and reading notes and list the main themes of the class. This is not a list of facts, dates, events or authors, but of themes and ideas.  For example, in your History 1500, this would NOT be a list of events or dates. It would be themes: terror and the state, religion and terror, technology and terror. In English 1000, your list would NOT be a list of authors or books that you have read. Instead, it would be a list of themes that are common to them: literary techniques, self and society, gender etc.
Step 2 : Now go back and read through your notes again. This time, you are looking for details such as authors, key terms, events, and examples. Use these details to flesh out your study guide and to show how the details build your understanding of the themes.
Sample Study Guide for History 1500
Theme: Religion and Terror
Module: Witch Craze
Catholicism and beliefs in white and dark magic
The Reformation/Wars of Religion brought social, cultural, and economic disruption, which bred anxiety.
Most intense hunting = 1550-1650 (religious wars = c.1540-1648)
Proximity to religious tension increases tendency to burn witches
Module: Crusades – List relevant examples
Study Strategy 2: Try to Guess the Questions
When professors write essay questions, they usually review the material they have covered and try to choose topics that will require students to bring together the major themes of the course. By guessing the questions that will be on the exam, you will engage in the same process. Look through your syllabus, lecture and reading notes, and study guide. What concepts or themes have been developed throughout the term? What questions would you ask if you were the professor?
Study Strategy 3: Study from Old Exams
While you are guessing the questions and preparing for an essay exam, it can be very helpful to consult previous exams in the course. While it is unlikely that a professor would use exactly the same questions again on your exam, it can be helpful to get a sense of the types of questions that have been asked in the past. Some professors share old exams with their classes. However, in classes where this is not the case, you can seek out sample questions from your textbook, syllabus, or assignment instructions. There are great online sources of sample questions from textbook publishers, but take caution when searching online. Some sites that crowdsource student work encourage acts of academic dishonesty; students should  never share old exam questions or answers. 
Study Strategy 4: Outline or Write Possible Answers
Trying to identify what questions might be on the exam is, of course, only one part of studying for the exam. You also need to try to create answers to these questions. You can do this by outlining answers. Begin with a clear thesis that addresses the question, and then create a section of the outline that develops each part of your thesis. Finally, add in specific examples that you would use to support your ideas in the appropriate section.
You can also write full answers to the essay questions you devise as you study. The act of writing will help you to remember the material, and although the identical question may not appear on the exam, you will usually be able to employ the connections and supporting details in a response that addresses similar issues.
Study Strategy 5: Study in a Group
One of the best ways to learn material is to talk about it with others. As you do, you deepen your understanding not only by having to explain concepts or themes to others but also by hearing their perspective on the central issues of the course.
While you will ultimately take an exam, and thus need to know course information, on your own, study groups can be a great supplement to independent study activities. Each group member could come prepared with one or two potential exam questions, and then other group members could try to answer them. Or, the entire group could review the course syllabus together and identify central themes or particularly challenging material. Through the process of discussing the information with others, you will increase your understanding and thus be studying for your essay exam.
Skip to Content
Skip to Main Navigation
Skip to Search
Indiana University Bloomington Indiana University Bloomington IU Bloomington
Mission, Vision, and Inclusive Language Statement
Locations & Hours
Undergraduate Employment
Graduate Employment
Frequently Asked Questions
Newsletter Archive
Support WTS
Schedule an Appointment
Online Tutoring
Before your Appointment
WTS Policies
Group Tutoring
Students Referred by Instructors
Paid External Editing Services
Writing Guides
Scholarly Write-in
Dissertation Writing Groups
Journal Article Writing Groups
Early Career Graduate Student Writing Workshop
Workshops for Graduate Students
Teaching Resources
Syllabus Information
Course-specific Tutoring
Nominate a Peer Tutor
Tutoring Feedback
Schedule Appointment
Campus Writing Program
Writing Tutorial Services
Taking an essay exam.
You may often be asked in college to take essay exams. In certain ways, the same principles for writing good out-of-class essays apply to writing good in-class essays as well. For example, both kinds of essays are more successful when you take into consideration your purpose, audience and information; when you develop a thesis with support; when you prove your assertions with evidence; when you guide your readers with transitions, etc.
However, there are some differences to keep in mind as you prepare to write. The most important one is the purpose for writing. Usually you write a research paper, for example, to learn more about your selected topic; however, you write essay exams to demonstrate your knowledge. You are not only conveying information, but also proving to your audience--the examiner--that you have mastered the information and can work with it. In other words, your purpose is both informative and persuasive. Keeping this purpose in mind will help you both prepare for and write the essay.
PREPARING FOR THE EXAM
Study connections between ideas. Your instructor is not looking for a collection of unrelated pieces of information. Rather, he or she wants to see that you understand the whole picture, i.e., how the generalizations or concepts create the framework for the specific facts, and how the examples or details fill in the gaps. So, when you're studying, try to think about how the information fits together.
Prepare practice questions. Try to prepare for questions that are likely to be asked. If your instructor has given you the questions themselves or a study sheet in advance, practice answering those questions. Otherwise, try to anticipate questions your instructor is likely to ask and practice those. At the very least, outline how you would answer the test questions; however, it's better to actually write out the answers. That way, you will know where you need to study more.
TAKING THE EXAM
Again, while you're taking the exam, remember that it's not simply what you say or how much you say, but HOW you say it that's important. You want to show your instructor that you have mastered the material.
Plan your time. Although you will be working under pressure, take a few minutes to plan your time. Determine how many minutes you can devote to each answer. You will want to devote most of your time to the questions that are worth the most points, perhaps answering those questions first. On the other hand, you might want to answer first the questions that you are best prepared for.
Read the questions thoroughly. Take a few minutes before writing your essay to read the question carefully in order to determine exactly what you are being asked to do. Most essay exam questions, or "prompts," are carefully worded and contain specific instructions about WHAT you are to write about as well as HOW you should organize your answer. The prompt may use one or more of the following terms. If you see one of these terms, try to organize your essay to respond to the question or questions indicated.
classify: Into what general category/categories does this idea belong? compare: What are the similarities among these ideas? What are the differences? contrast: What are the differences between these ideas? critique: What are the strengths and weaknesses of this idea? define: What does this word or phrase mean? describe: What are the important characteristics or features of this idea? evaluate: What are the arguments for and against this idea? Which arguments are stronger? explain: Why is this the case? identify: What is this idea? What is its name? interpret: What does this idea mean? Why is it important? justify: Why is this correct? Why is this true? outline: What are the main points and essential details? summarize: Briefly, what are the important ideas? trace: What is the sequence of ideas or order of events?
Plan your answer. Jot down the main points you intend to make as you think through your answer. Then, you can use your list to help you stick to the topic. In an exam situation, it's easy to forget points if you don't write them down.
Write out your essay, using good writing techniques. As was said earlier, essay exams are like other essays, so use the same good writing strategies you use for other kinds of writing. Keep in mind that your purpose is to persuade your reader—the examiner—that you know the material.
First, create a thesis for your essay that you can defend. Often, you can turn the questions stated or implied on the exam into an answer and use it as your thesis. This sentence also functions as an introduction.
For example, suppose you are given the following prompt in your psychology class:
Define "procedural knowledge" and describe its relationship to the results of studies of amnesic patients.
The implied question is:
What is "procedural knowledge" and how is it related to the results of studies of amnesic patients?
Note how you can turn the answer to that implied question into the thesis of your exam essay. This paragraph might serve as your introduction.
"Procedural knowledge" is knowing how to perform a task, such as tying a shoe or driving a car, and studies of amnesia have shown that this type of knowledge or memory is often retained by amnesic patients. Even in amnesic patients who have lost most of their declarative memory capacity, the ability to form new procedural memories is often intact...
Then, proceed immediately to explain, develop, and support your thesis, drawing upon materials from text(s), lectures, and class discussions. Be sure to support any and all generalizations with concrete evidence, relevant facts, and specific details that will convince your reader that your thesis is valid. Make your main points stand out by writing distinct paragraphs, and indicate the relationship between them with transitions.
For example, in response to this prompt from a social work class,
Identify and give an example of four alternative solutions available in cases of family conflict.
a student wrote the following paragraph. Note the transition phrase and the generalization supported by specific evidence.
. . . The fourth alternative open in cases of family conflict is violence, and this is not an uncommon response. 25% of all homicides in the U.S. involve one family member killing another; half of these are spouse homicides. Violence usually takes one of two forms: explosive or coercive. Explosive violence is not premeditated. When the son takes and crashes the family car, for instance, the father may explode and beat him. Coercive violence, on the other hand, is pointed and intentional; it has the goal of producing compliance or obedience. Thus, a blow delivered with a threat not to repeat certain behaviors would be coercive. . . .
Finally, sum up your argument with a brief conclusion that lends your essay a clear sense of closure.
Finishing the Exam
Proofread your answer. Reserve a few minutes after completing your essay to proofread it carefully. First, make sure you stick to the question. Always answer exactly the question asked without digressing. If you find you have digressed, neatly cross out the words or paragraphs. It's better to cross out a paragraph that is irrelevant (and to replace it with a relevant one if you have time) than to allow it to stand. In this context at least, quality is always preferable to quantity. Also check sentence structure, spelling and punctuation.
Produced by Writing Tutorial Services, Indiana University, Bloomington, IN
Writing Tutorial Services social media channels
Back to Helpful Handouts o Writing Center Home Page
Organize your ideas. Knowledge of the subject matter is only part of the preparation process. You need to spend some time thinking about how to organize your ideas. Let's say the question asks you to compare and contrast what regime theory and hegemonic stability theory would predict about post-cold war nuclear proliferation. The key components of an answer to this question must include:
A definition of the theories
A brief description of the issue
A comparison of the two theories' predictions
A clear and logical contrasting of the theories (noting how and why they are different)
Make a persuasive argument. Most essays in political science ask you to make some kind of argument. While there are no right answers, there are more and less persuasive answers. What makes an argument persuasive?
A clear point that is being argued (a thesis)
Sufficient evidenct to support that thesis
Logical progression of ideas throughout the essay
Review your essay. Take a few minutes to re-read your essay. Correct grammatical mistakes, check to see that you have answered all parts of the question.
Avoid excuses. Don't write at the end that you ran out of time, or did not have time to study because you were sick. Make an appointment with your TA to discuss these things after the exam.
Don't "pad" your answer. Instructors are usually quite adept at detecting student bluffing. They give no credit for elaboration of the obvious. If you are stuck, you can elaborate on what you do know, as long as it relates to the question.
Avoid the "kitchen sink" approach. Many students simply write down everything they know about a particular topic, without relating the information to the question. Everything you include in your answer should help to answer the question and support your thesis. You need to show how/why the information is relevant -- don't leave it up to your instructor to figure this out!
Have a language expert improve your writing
Run a free plagiarism check in 10 minutes, generate accurate citations for free.
The Beginner's Guide to Writing an Essay | Steps & Examples
An academic essay is a focused piece of writing that develops an idea or argument using evidence, analysis, and interpretation.
There are many types of essays you might write as a student. The content and length of an essay depends on your level, subject of study, and course requirements. However, most essays at university level are argumentative — they aim to persuade the reader of a particular position or perspective on a topic.
The essay writing process consists of three main stages:
Preparation: Decide on your topic, do your research, and create an essay outline.
Writing : Set out your argument in the introduction, develop it with evidence in the main body, and wrap it up with a conclusion.
Revision:  Check the content, organization, grammar, spelling, and formatting of your essay.
Table of contents
Essay writing process, preparation for writing an essay, writing the introduction, writing the main body, writing the conclusion, essay checklist, lecture slides, frequently asked questions about writing an essay.
The writing process of preparation, writing, and revisions applies to every essay or paper, but the time and effort spent on each stage depends on the type of essay .
For example, if you've been assigned a five-paragraph expository essay for a high school class, you'll probably spend the most time on the writing stage; for a college-level argumentative essay , on the other hand, you'll need to spend more time researching your topic and developing an original argument before you start writing.
Here's why students love Scribbr's proofreading services
Discover proofreading & editing
Before you start writing, you should make sure you have a clear idea of what you want to say and how you're going to say it. There are a few key steps you can follow to make sure you're prepared:
Understand your assignment: What is the goal of this essay? What is the length and deadline of the assignment? Is there anything you need to clarify with your teacher or professor?
Define a topic: If you're allowed to choose your own topic , try to pick something that you already know a bit about and that will hold your interest.
Do your research: Read  primary and secondary sources and take notes to help you work out your position and angle on the topic. You'll use these as evidence for your points.
Come up with a thesis:  The thesis is the central point or argument that you want to make. A clear thesis is essential for a focused essay—you should keep referring back to it as you write.
Create an outline: Map out the rough structure of your essay in an outline . This makes it easier to start writing and keeps you on track as you go.
Once you've got a clear idea of what you want to discuss, in what order, and what evidence you'll use, you're ready to start writing.
The introduction sets the tone for your essay. It should grab the reader's interest and inform them of what to expect. The introduction generally comprises 10–20% of the text.
1. Hook your reader
The first sentence of the introduction should pique your reader's interest and curiosity. This sentence is sometimes called the hook. It might be an intriguing question, a surprising fact, or a bold statement emphasizing the relevance of the topic.
Let's say we're writing an essay about the development of Braille (the raised-dot reading and writing system used by visually impaired people). Our hook can make a strong statement about the topic:
The invention of Braille was a major turning point in the history of disability.
2. Provide background on your topic
Next, it's important to give context that will help your reader understand your argument. This might involve providing background information, giving an overview of important academic work or debates on the topic, and explaining difficult terms. Don't provide too much detail in the introduction—you can elaborate in the body of your essay.
3. Present the thesis statement
Next, you should formulate your thesis statement— the central argument you're going to make. The thesis statement provides focus and signals your position on the topic. It is usually one or two sentences long. The thesis statement for our essay on Braille could look like this:
As the first writing system designed for blind people's needs, Braille was a groundbreaking new accessibility tool. It not only provided practical benefits, but also helped change the cultural status of blindness.
4. Map the structure
In longer essays, you can end the introduction by briefly describing what will be covered in each part of the essay. This guides the reader through your structure and gives a preview of how your argument will develop.
The invention of Braille marked a major turning point in the history of disability. The writing system of raised dots used by blind and visually impaired people was developed by Louis Braille in nineteenth-century France. In a society that did not value disabled people in general, blindness was particularly stigmatized, and lack of access to reading and writing was a significant barrier to social participation. The idea of tactile reading was not entirely new, but existing methods based on sighted systems were difficult to learn and use. As the first writing system designed for blind people's needs, Braille was a groundbreaking new accessibility tool. It not only provided practical benefits, but also helped change the cultural status of blindness. This essay begins by discussing the situation of blind people in nineteenth-century Europe. It then describes the invention of Braille and the gradual process of its acceptance within blind education. Subsequently, it explores the wide-ranging effects of this invention on blind people's social and cultural lives.
Write your essay introduction
The body of your essay is where you make arguments supporting your thesis, provide evidence, and develop your ideas. Its purpose is to present, interpret, and analyze the information and sources you have gathered to support your argument.
Length of the body text
The length of the body depends on the type of essay. On average, the body comprises 60–80% of your essay. For a high school essay, this could be just three paragraphs, but for a graduate school essay of 6,000 words, the body could take up 8–10 pages.
Paragraph structure
To give your essay a clear structure , it is important to organize it into paragraphs . Each paragraph should be centered around one main point or idea.
That idea is introduced in a  topic sentence . The topic sentence should generally lead on from the previous paragraph and introduce the point to be made in this paragraph. Transition words can be used to create clear connections between sentences.
After the topic sentence, present evidence such as data, examples, or quotes from relevant sources. Be sure to interpret and explain the evidence, and show how it helps develop your overall argument.
Lack of access to reading and writing put blind people at a serious disadvantage in nineteenth-century society. Text was one of the primary methods through which people engaged with culture, communicated with others, and accessed information; without a well-developed reading system that did not rely on sight, blind people were excluded from social participation (Weygand, 2009). While disabled people in general suffered from discrimination, blindness was widely viewed as the worst disability, and it was commonly believed that blind people were incapable of pursuing a profession or improving themselves through culture (Weygand, 2009). This demonstrates the importance of reading and writing to social status at the time: without access to text, it was considered impossible to fully participate in society. Blind people were excluded from the sighted world, but also entirely dependent on sighted people for information and education.
See the full essay example
Receive feedback on language, structure, and formatting
Professional editors proofread and edit your paper by focusing on:
Academic style
Vague sentences
Style consistency
See an example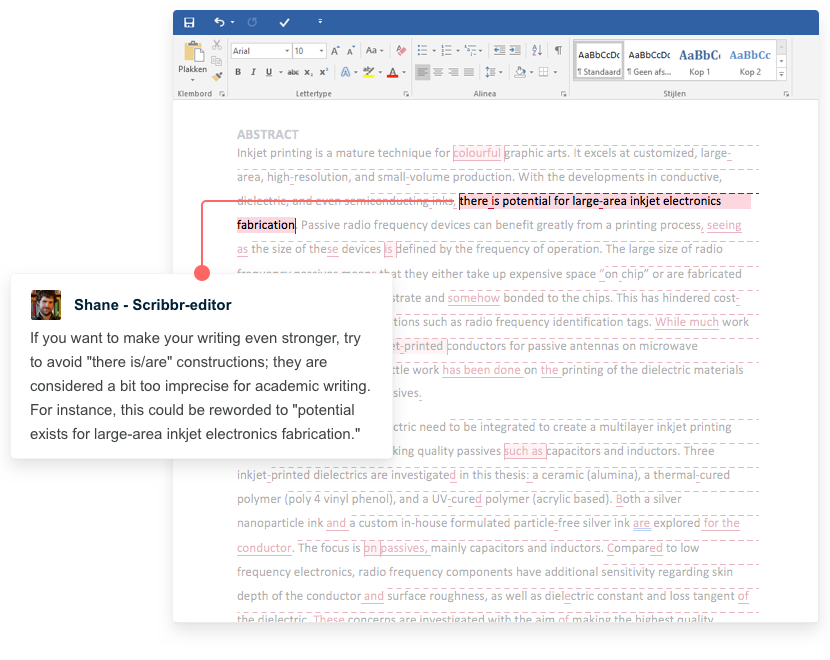 The conclusion is the final paragraph of an essay. It should generally take up no more than 10–15% of the text . A strong essay conclusion :
Returns to your thesis
Ties together your main points
Shows why your argument matters
A great conclusion should finish with a memorable or impactful sentence that leaves the reader with a strong final impression.
What not to include in a conclusion
To make your essay's conclusion as strong as possible, there are a few things you should avoid. The most common mistakes are:
Including new arguments or evidence
Undermining your arguments (e.g. "This is just one approach of many")
Using concluding phrases like "To sum up…" or "In conclusion…"
Braille paved the way for dramatic cultural changes in the way blind people were treated and the opportunities available to them. Louis Braille's innovation was to reimagine existing reading systems from a blind perspective, and the success of this invention required sighted teachers to adapt to their students' reality instead of the other way around. In this sense, Braille helped drive broader social changes in the status of blindness. New accessibility tools provide practical advantages to those who need them, but they can also change the perspectives and attitudes of those who do not.
Write your essay conclusion
Checklist: Essay
My essay follows the requirements of the assignment (topic and length ).
My introduction sparks the reader's interest and provides any necessary background information on the topic.
My introduction contains a thesis statement that states the focus and position of the essay.
I use paragraphs to structure the essay.
I use topic sentences to introduce each paragraph.
Each paragraph has a single focus and a clear connection to the thesis statement.
I make clear transitions between paragraphs and ideas.
My conclusion doesn't just repeat my points, but draws connections between arguments.
I don't introduce new arguments or evidence in the conclusion.
I have given an in-text citation for every quote or piece of information I got from another source.
I have included a reference page at the end of my essay, listing full details of all my sources.
My citations and references are correctly formatted according to the required citation style .
My essay has an interesting and informative title.
I have followed all formatting guidelines (e.g. font, page numbers, line spacing).
Your essay meets all the most important requirements. Our editors can give it a final check to help you submit with confidence.
Open Google Slides Download PowerPoint
An essay is a focused piece of writing that explains, argues, describes, or narrates.
In high school, you may have to write many different types of essays to develop your writing skills.
Academic essays at college level are usually argumentative : you develop a clear thesis about your topic and make a case for your position using evidence, analysis and interpretation.
The structure of an essay is divided into an introduction that presents your topic and thesis statement , a body containing your in-depth analysis and arguments, and a conclusion wrapping up your ideas.
The structure of the body is flexible, but you should always spend some time thinking about how you can organize your essay to best serve your ideas.
Your essay introduction should include three main things, in this order:
An opening hook to catch the reader's attention.
Relevant background information that the reader needs to know.
A thesis statement that presents your main point or argument.
The length of each part depends on the length and complexity of your essay .
A thesis statement is a sentence that sums up the central point of your paper or essay . Everything else you write should relate to this key idea.
The thesis statement is essential in any academic essay or research paper for two main reasons:
It gives your writing direction and focus.
It gives the reader a concise summary of your main point.
Without a clear thesis statement, an essay can end up rambling and unfocused, leaving your reader unsure of exactly what you want to say.
A topic sentence is a sentence that expresses the main point of a paragraph . Everything else in the paragraph should relate to the topic sentence.
At college level, you must properly cite your sources in all essays , research papers , and other academic texts (except exams and in-class exercises).
Add a citation whenever you quote , paraphrase , or summarize information or ideas from a source. You should also give full source details in a bibliography or reference list at the end of your text.
The exact format of your citations depends on which citation style you are instructed to use. The most common styles are APA , MLA , and Chicago .
Is this article helpful?
Other students also liked.
How long is an essay? Guidelines for different types of essay
How to write an essay introduction | 4 steps & examples
How to conclude an essay | Interactive example
More interesting articles
Checklist for academic essays | Is your essay ready to submit?
Comparing and contrasting in an essay | Tips & examples
Example of a great essay | Explanations, tips & tricks
Generate topic ideas for an essay or paper | Tips & techniques
How to revise an essay in 3 simple steps
How to structure an essay: Templates and tips
How to write a descriptive essay | Example & tips
How to write a literary analysis essay | A step-by-step guide
How to write a narrative essay | Example & tips
How to write a rhetorical analysis | Key concepts & examples
How to Write a Thesis Statement | 4 Steps & Examples
How to write an argumentative essay | Examples & tips
How to write an essay outline | Guidelines & examples
How to write an expository essay
How to write the body of an essay | Drafting & redrafting
Kinds of argumentative academic essays and their purposes
Organizational tips for academic essays
The four main types of essay | Quick guide with examples
Transition sentences | Tips & examples for clear writing
What is your plagiarism score?
LEARNING SKILLS
Exam Skills
Top Exam Preparation Tips
Search SkillsYouNeed:
Learning Skills:
A - Z List of Learning Skills
What is Learning?
Learning Approaches
Learning Styles
8 Types of Learning Styles
Understanding Your Preferences to Aid Learning
Lifelong Learning
Decisions to Make Before Applying to University
Top Tips for Surviving Student Life
Living Online: Education and Learning
8 Ways to Embrace Technology-Based Learning Approaches
Critical Thinking Skills
Critical Thinking and Fake News
Understanding and Addressing Conspiracy Theories
Critical Analysis
Study Skills
Revision Skills
Revision Skills and Learning Style
Avoiding Distractions While Revising
Last Minute Exam Revision Tips
Taking Exams
Avoiding Common Exam Mistakes
Staying Healthy During Exam Time
7 Tips to Boost Your Confidence in Exams
Get the SkillsYouNeed Study Skills eBook
Part of the Skills You Need Guide for Students .
Writing a Dissertation or Thesis
Research Methods
Teaching, Coaching, Mentoring and Counselling
Employability Skills for Graduates
Subscribe to our FREE newsletter and start improving your life in just 5 minutes a day.
You'll get our 5 free 'One Minute Life Skills' and our weekly newsletter.
We'll never share your email address and you can unsubscribe at any time.
Studying and preparing is vital to success in exams.
It is, however, difficult to know how best to manage your preparation period until you have some experience.
This page therefore offers some ideas, based on experience and expert opinion, to help those still quite new to exams.
Some of these tips sound like 'common sense', and relate to the importance of looking after yourself. Others are more about how you do your studying.
Both types are important, and will help you to both study better, and perform better in the exam.
1. Start your revision early
There is no substitute for starting early with revision.
You need to give yourself enough time to review everything that you have studied, and make sure that you understand it (or to read round the subject or ask for help if you are struggling). Last minute cramming is much less productive.
Ideally, review each subject as you go, and make sure that you understand it fully as this will make revision much easier. Ultimately, the best tip is to study hard and know your subject, and starting early is the best way to achieve this.
2. Organise your study time
You will almost certainly find some subjects easier than others. You will also find that you have more to revise for some subjects than others.
It is worth taking the time to plan your revision and consider how much time you might need for each subject.
It is also helpful to consider when and how long you plan to spend studying each day. How much time will you be able to manage each day? What other commitments do you have during your study period?
Plan your revision to ensure that you use your time to best advantage. When is the best time of day for you—morning, afternoon or evening? Can you do more reading at particular times? This will help you to plan broadly what you intend to do, although you should always make sure that you leave it flexible enough to adapt later if circumstances change.
There is more about this in our pages of Top Tips for Studying and on Getting Organised to Study .
3. Look after yourself during study and exam time
You will be able to work better if you eat a healthy diet, and get plenty of sleep.
This applies both during your exam period, and when you are revising. Surviving on junk food is not a good idea. For more about the importance of diet and sleep, see our pages on Food, Diet, and Nutrition and The Importance of Sleep .
It is also a good idea to take regular exercise when studying. A brisk walk, or more vigorous exercise, will get your blood moving and ensure that you are better able to concentrate. There is more about this in our page on The Importance of Exercise .
4. Vary your revision techniques
They say that variety is the spice of life, and it certainly helps to improve your studying.
Always doing the same thing, for example, reading over your notes on a subject, is likely to be quite dull. Spice up your revision period by trying different exercises and techniques. Alternatives to reading your notes over include:
Doing practice papers and questions to test your understanding (your teachers or tutors will probably be very happy to mark these for you if you ask them nicely);
Drawing mind maps or other summary diagrams to test what you can remember, and then checking them against your notes. Notice where you have left out detail, or there are gaps, and go back and review those areas; and
Organising a discussion group with some friends, to consider a particular issue or area.
There are more ideas on our page: Revision Skills .
5. Vary your locations
Changing the location in which you study—for example, your room, the library at school or college, a quiet café, or someone else's house—is also good.
Research has found that this can help to improve memory retention. It is not clear why, but the suggestion is that the brain makes connections between the background and what you are studying: more different connections makes things easier to remember.
6. Take regular breaks
You cannot work solidly for 8 hours. In fact, it is very hard to work in a concentrated way for more than about an hour.
You may find that some days you can do more, but mostly, one to one and a half hours is likely to be your limit before you need a break.
Take 10 minutes periodically to go and get a drink and walk around a bit.
7. Know your exam
Make sure that you have looked at past papers.
This will ensure that you are prepared for the type of exam you will be sitting, whether multiple choice, short answer or essay.
Know what you are expected to do: for example, how many questions from each section will you have to answer? Of course, you still have to read the instructions on the paper itself, and make sure that they are the same, but this will help you to feel comfortable with what will be expected.
Even more important, make sure that you have practised the right type of questions, and know what will be expected of a 'good' and 'bad' answer.
8. Make sure you know the practical details about your exam
For example:
Where will it be held?
What time does it start, and when do you need to get there?
If you have to travel some distance, what time will you need to leave?
What do you need to take with you?
Also make sure that you know what to do if something goes wrong. You might, for example, be ill on the day, or get held up on the journey, and you need to know who to contact.
Take a bit of time at least a week beforehand to make sure that you know the answers to all these questions.
This will help you to stay reasonably relaxed, and ensure that you know what to do if something goes wrong, as well as minimising the chances of something going wrong.
Further Reading from Skills You Need
The Skills You Need Guide for Students
Develop the skills you need to make the most of your time as a student.
Our eBooks are ideal for students at all stages of education, school, college and university. They are full of easy-to-follow practical information that will help you to learn more effectively and get better grades.
And finally…
We all have different ways of working, and that includes preparing for exams.
As you get more experienced in taking exams, you will find the ways that work best for you, and learn how best to prepare. In the meantime, these tips should give you a good starting point for study.
Continue to: Staying Healthy During Exam Time Avoiding Common Exam Mistakes
See also: Supporting Children Through Exams Tips for Students to Boost their Confidence for Exams Revision Skills and Learning Styles
Succeed at Exams
Study for Exams
Set Up Your Study Environment
Write Online Exams
Write In-Person Exams
Manage Exam Stress
Multiple Choice Exams
Multiple Choice Sample Questions
Short-Answer Exams
What is unique about essay exams?
What is the difference between a short-answer question and an essay question, how do i prepare for an essay exam, how do i use practise questions, how can i prepare if i get the questions in advance, how can i prepare for a take-home exam.
Write Essay Exams
Problem-Solving Exams
Analyze Exam Errors
Ask Us: Chat, email, visit or call
More help: Studying
Book Studying Appointments
Essay exams have a significant written component, such as detailed short answer questions and/or formal essays. These exams may ask you to:
Show what you know about the course content and communicate this knowledge effectively.
Be analytical and critical about the themes of the course.
Demonstrate an understanding of the relationships between course content, course objectives, and the practical and theoretical perspectives used within the course.
Integrate and apply what you have learned in lectures, readings, and discussions.
Articulate connections between the course material in complete sentences and paragraphs.
Both short-answer and essay questions ask you to demonstrate your knowledge of course material by relating your answer back to concepts covered in the course.
Essay questions require a thesis (argument) and supporting evidence, which comes from knowledge gained from course lectures, readings, seminar discussions, and assignments.
Short-answer questions are more concise than essay answers and they generally do not require an introduction, body, and conclusion.
Go beyond the topics that are covered and try to figure out the broader themes that the course explores.
Use this information to prepare sample questions.
Keep the content fresh in your mind.
Look for recurring themes, ideas, concepts, and trends.
Organize your study notes around these major ideas.
Go beyond simply reading your notes.
Describe concepts aloud, explain them to a friend, or use a strategy such as concept mapping to organize your thoughts and show how concepts are related or different.
Identify the areas that you understand well and the areas where you can strengthen your knowledge and understanding.
Review your notes from lectures, seminars, textbook, online notes, and other course materials to create summary or study notes.
Formulate practice questions based on the different categories of questions described above. Use old midterms, course outlines, study partners, and lecture and text notes to help you predict and create possible short-answer or essay questions.
Create outlines to answer your possible questions. Choose a definite argument and organize the supporting evidence logically.
Try mnemonics such as rhymes or acronyms to help you remember your outline.
Use a timer to practise answering your questions within a limited time frame.
Arrange a study group to discuss possible questions and key issues or concepts from the course.
Research the questions from your text, lecture notes, and other supplemental resources, and write down outlines for your answers ahead of time.
Memorize an outline or key points.
Prepare as if you were going to write the exam on campus.
Study before you receive the take-home exam or you may spend too much time researching the material and not enough time writing the exam.
<< Previous: Short-Answer Exams
Next: Write Essay Exams >>
Last Updated: Jun 22, 2023 8:01 AM
URL: https://guides.lib.uoguelph.ca/SucceedatExams
Suggest an edit to this guide
This work is licensed under a Creative Commons Attribution-NonCommercial-ShareAlike 4.0 International License.

Essay On My Preparation For Examination
Essay on My Exams
Over the course of the past eight years, I became obsessive regarding my education goals. One of the most beneficial skills developed through my journey was the ability to perform well on academic testing. I found there were unique strategies to overcome the obstacle of intellectual assessments regardless of my previous experience with the subject matter. There are a variety of relative skills that go into acing an exam. The most prominent of which I found to be proper study habits. These habits can be broken down into three main components. The environment, the mindset, and the activity. These interdependent components can work in concert to advance anyone's study and improve performance on exam day.
Preparation for the examination should be conducted in a quiet place free from distraction. The most ubiquitous distractions in most people's lives are digital. Silence phones, block e-mail pop-ups, turn off televisions, and do whatever else is possible to eliminate digital distractions during a study session. If possible, try to mimic the environment in which the test will be taken. This will help with recall and train your brain to perform tasks under these specific circumstances. Another useful tool is to listen to Baroque period classical music when studying. Listening to Baroque music while studying can improve mental focus, recall, and attention to detail (Pieri). The temperature in the room should be comfortable. It should neither be too hot nor too cold or this can lead to a physiological distraction that diminishes capabilities. Seating is also extremely important. The chair should be comfortable, but not so comfortable that it incites sleep. The room should be well lit as eye strain can also lead to decreased focus and increased fatigue. Taking these steps to set up the appropriate environment prepares the body for the required state of mind necessary for effective study.
Mental focus is paramount for the retention of concepts and the ability to successfully recall them. Interestingly, most of the crucial elements to improve mental focus and mindset occur well before the study session begins. These elements include proper sleep, diet, and exercise. It is recommended for students to obtain at least seven hours of sleep daily (Watson, et al.). If sleep-deprived, the mind experiences periods of fogginess and concentration becomes improbable. Many students attempt to gain benefits from the addition of supplements like Ginkgo Biloba, vitamin B, caffeine, L-theanine, or ginseng; however, the science is still inconclusive on their benefit for mental focus and memory support. It is more effective to eat a proper diet composed of balanced nutrition to helps maintain a vital memory and enhance studying capability. The third leg of the stool is physical activity. Exercise can help boost immune function, reduce mental fatigue, and increase awareness and focus while studying (Mandolesi, et al.). Perform moderate aerobic activity at least three times per week to reap the benefits of exercise during study sessions.
As young children most of us are taught to study diligently; however, very few people are ever taught how to study. An important lesson I learned was to utilize purposeful and specific tactics to emphasize the most crucial elements of a subject. One of the most vital things to do before taking any notes is to have a rough idea of what you are going to be studying. Start by reading the end-of-chapter quiz questions. It is also prudent to read section headers within each chapter for more guidance. If the source material is not a textbook, skim through each page and look for pictures or keywords throughout that might provide some reference points to focus on. After reviewing chapter questions or keywords, then take notes or come up with questions regarding the material. This method will make the reading process more active rather than passive which increases comprehension. Another useful tactic is to improve reading speed. Contrary to popular belief, speed readers tend to have higher levels of comprehension than average readers (Rayner, et al.). It is due to the increased level of focus required to speed read. As a comparison, consider the amount of focus it takes to drive a car 23 MPH vs. the focus necessary to drive a car 95 MPH. The higher speed requires intense focus while the slower speed allows the brain to wander and become distracted. The brain is a supercomputer capable of accomplishing far more than we usually ask of it. Increasing reading speed permits students to digest a larger amount of data in a shorter period with greater focus.
Preparation is the key to the successful accomplishment of missions. It is unfortunate that so much effort was put into teaching kids what to study instead of how to study throughout academic careers. It is akin to jumping out of a plane with or without a parachute. Having the parachute does not guarantee you will survive the experience, but it greatly enhances your chances. These study habits are that scholastic parachute. Study sessions should occur after receiving proper sleep, nutrition, and exercise. Studying is most effective in environments clear of digital and other forms of distraction to enhance focus. Lastly, they should incorporate elements of pre-study review to enable comprehensive attention to detail and concentration. There is no guarantee these study habits will ensure you perform well on all exams; however, they put your body and mind in the most advantageous state possible to improve memory, focus, and recall. Take my advice, if, given the opportunity, you should opt to bring the parachute.
Works Cited
Mandolesi, Laura et al. "Effects of Physical Exercise on Cognitive Functioning and Wellbeing: Biological and Psychological Benefits." Frontiers in Psychology , Vol. 9, 509. 27 Apr. 2018
Pieri, Dayani A. (2017). "The Effect of Background Baroque Music on Work Accomplishment and Student Concentration on Days of Rapid Weather Changes". The St. Catherine University Repository .
Rayner, Keith, et al. "So Much to Read, So Little Time: How Do We Read, and Can Speed Reading Help?" Psychological Science in the Public Interest , Vol. 17, No. 1, May 2016, pp. 4–34, doi:10.1177/1529100615623267. Accessed 07 August 2021
Watson, Nathaniel F et al. "Recommended Amount of Sleep for a Healthy Adult: A Joint Consensus Statement of the American Academy of Sleep Medicine and Sleep Research Society." Sleep, Vol. 38,6 843-4. 1 Jun. 2015, doi:10.5665/sleep.4716. Accessed 07 August 2021
Request Writer

Member Since : 06-08-2021
Orders In Progress
Orders Completed
About webbiz102
MBA will be obtained in December 2021
Recent Posts
A Sample Essay on Birds 21-08-2023 0 Comments
Is Homeschooling an Ideal Way... 21-08-2023 0 Comments
Essay Sample on Man 14-08-2023 0 Comments
Academic Writing(23)
Admission Essay(172)
Book Summaries(165)
College Tips(312)
Content Writing Services(1)
Essay Help(517)
Essay Writing Help(76)
Essays Blog(0)
Example(337)
Infographics(2)
Letter Writing(1)
Outlines(137)
Photo Essay Assignment(4)
Resume Writing Tips(62)
Samples Essays(315)
Writing Jobs(2)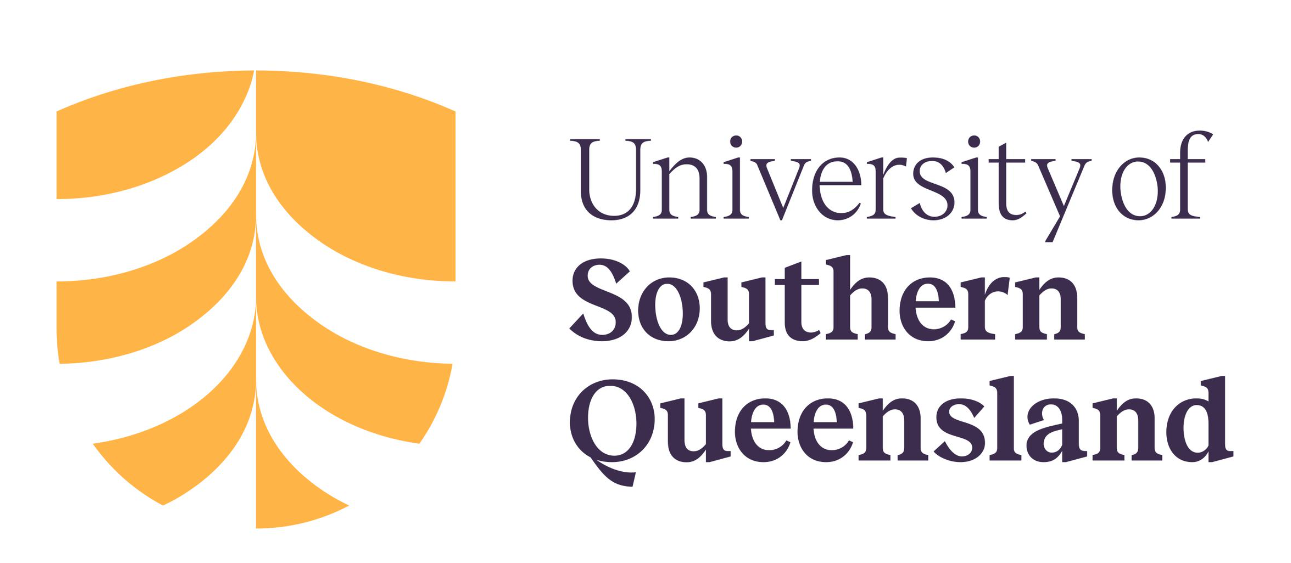 Want to create or adapt books like this? Learn more about how Pressbooks supports open publishing practices.
Preparing for Exams
Kate Derrington; Cristy Bartlett; and Anita Frederiks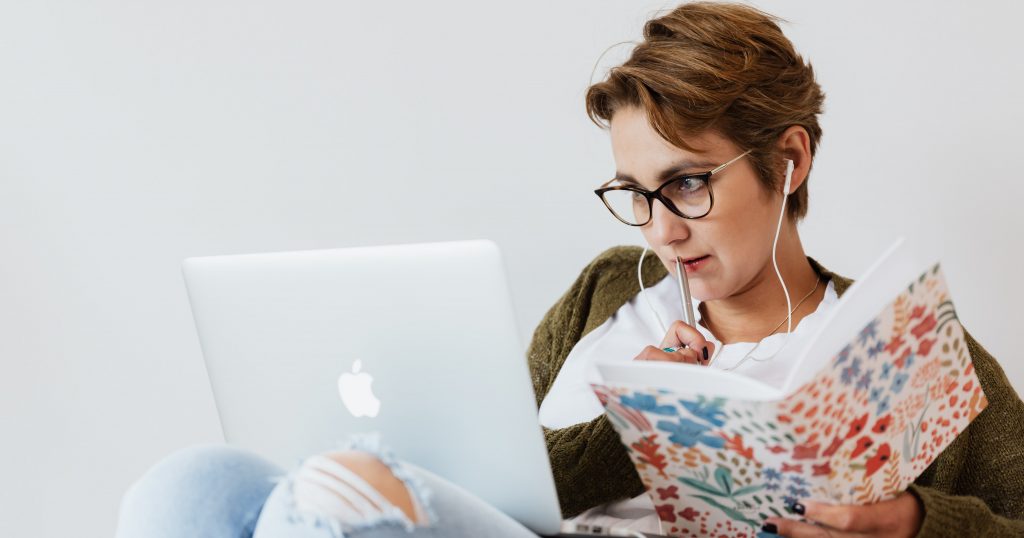 Introduction
Exams are a common method of assessment at university and it is likely that you will need to undertake different types of exams as a student. This chapter is the first of two covering exams.  It aims to equip you with the skills needed to plan consistently for your exams. It has a range of techniques to assist you to cope with large volumes of revision information and strategies for improving your memory and retention. It also covers on-the-day exam strategies and tips for dealing with exam stress. If you would like information on preparing for specific types of exams, we recommend that you continue to read the next chapter Types of  Exams where essay, multiple choice, short answer, open book, closed and restricted exams, take home, online and numeracy (maths) exams are covered in more detail .
Revision Strategies
When preparing for your exams you are often revising content from your entire semester. We recommend that you consider what you wish to achieve from your study sessions and then choose strategies and approaches that will help you achieve those aims.  We have provided a number of strategies (and how they work) to help you choose effective study strategies.  Most of these strategies are designed to improve your understanding of the material and increase your ability to recall and use the information in exams.
Most of the strategies we discuss in this chapter are aimed at making the most of your memory and increasing your ability to recall the information when you need it in your exam.  You don't need to have a complex understanding of memory and how it works to use these strategies, however we have provided a brief overview about why these strategies work in each section.  In addition to the revision strategies that we discuss in this chapter, the following will also help you to improve your memory:
Having adequate sleep (being tired negatively effects our memory)
Taking regular exercise
Consuming a healthy diet
Practising using your memory
Managing anxiety or stress (see the section on exam anxiety in this chapter)
Taking regular study breaks and resting
Having a study, work, life balance and spending time doing things that we enjoy
The first exam preparation strategy that you might find useful is spacing. Spacing refers to when you study. This technique requires a consistent approach over an extended period. It uses repetition with breaks or spaces in between study sessions to help you retrieve information. Why is this an effective method? Research suggests that giving yourself time between study sessions helps you forget the information. Strange as this may sound, forgetting is beneficial to remembering information long-term. How does this work? Every time you forget something, your brain must work harder to remember or relearn it. This repetition improves your understanding, retention, problem solving and application of knowledge.
Table 20.1 below demonstrates how spacing works. Assume you are going to spend about seven hours studying for a Biology exam. Cramming would have you spending most of those hours the night before the exam. With spacing however, you would study a little bit each day. See the section on cramming for further explanation why cramming is an inefficient study strategy.
Table 20.1 Spacing vs Cramming

Interleaving
Interleaving is another strategy that you might find useful when preparing for an exam. Interleaving refers to w hat you study. This technique involves switching between your study topics or subjects to help your memory. Why is this an effective method? Your brain must work harder to process this "mixed up" information. As with the spacing technique, this may cause some short-term forgetting, but can lead to better long-term outcomes for memory and learning. How does this work? This means not just spending each study session on one sort of problem or topic. Within each time block in your study plan, consider mixing up the content that you revise. Use interleaving with spacing to revisit material from a previous chapter or unit or revise different types of problems or question sets.
Table 20.2 Example of interleaving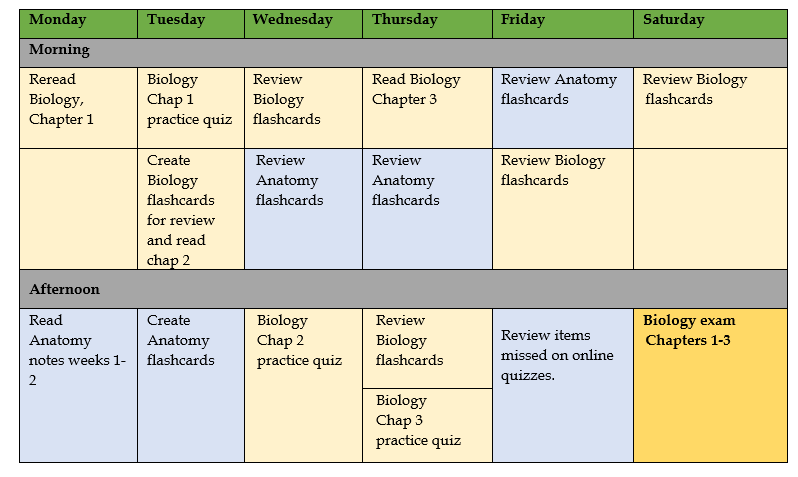 Using mnemonics
Mnemonics (pronounced new-monics) are an exam revision strategy that can help you to remember things by using letters or phrases as a form of association. For example, if you have studied music you may have been taught the mnemonic device "every good boy deserves fruit" as a way of remembering EGBDF is the order of the notes on the music staff.  Another example is NEWS (north, east, west, and south) to remember the points on the compass. Why and How do mnemonics work? When you are unfamiliar with the foundational concepts of a new learning task or process, these help you recall information quickly, especially for lists or processes with multiple steps. Once you are more familiar with your discipline area you probably won't need mnemonics, but you will probably always remember them. Here are some familiar mnemonics you may find useful: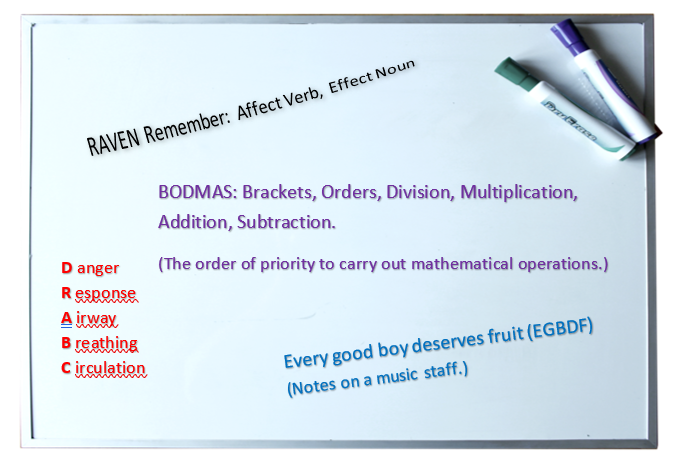 You can certainly make up your own mnemonics but be careful that your reminder isn't so complex that it is more difficult to remember than the information you were relating it to.
Practising concept association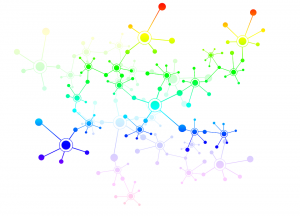 Concept association is an exam revision strategy that involves linking the information you are learning with information that you already know.  This can help you to make sense of the new information and can improve your ability to recall the information when you need it (e.g. in an exam).  For example, you may be reading about different approaches that nurses can take when communicating with a person in their care.  If you have experienced being cared for by a nurse, then you can consider which communication approaches the nurse may have used, if they implemented the approach well, and if their communication was effective.  This links the information you are learning with existing memories and can also provide you with a deeper understanding of the material and how it relates to the 'real world'.  You do not need to have direct experience with the topic to use the concept association approach.  In the above example you may consider how the recommended communication approaches are similar or dis-similar to the approaches you take (or have observed others take) in different contexts. Alternatively, you may consider how the recommendations match with your understandings of good communication skills.  The aim is to link the new information with information that you are already familiar with. The links to existing information provide pathways for recalling the new information, and the more pathways you have available the more likely you will be able to recall the information.  By considering how the information relates to your experiences or knowledge also prompts you to think about the new information in different ways, which has the added bonus of increasing your understanding of the topic.
Generating idea clusters
The revision techniques involved in creating idea clusters are similar to those used when creating concept associations and mnemonics.  They are deliberate techniques aimed at increasing your ability to remember information by connecting the new information with existing information.  Unlike concept associations, idea clusters involve linking new material with unrelated, but well remembered information.  For example, Andrea is an avid knitter and remembers how to create complicated stitches by associating them with nursery rhymes she read as a child. A complex delicate stitch, that Andrea thinks looks like part of it is hiding, brings to mind Red Riding Hood, and connecting it to that character helps Andrea recall the exact order of steps necessary to execute the design. You can do the same thing with song lyrics, lines from movies, or favourite stories where you draw a connection to the well-known phrase or song and the task you need to complete.  This is a similar approach to using mnemonics, however with concept clusters you are linking new information to more complex known material (compared to simpler phrases or words using mnemonics).  To be successful, you need to be able to link the new information to a well-remembered story, situation, or knowledge.  This is a useful technique when you need to remember a series of steps, or more complex information and you have time to practice the association with an existing memory.
Cramming and why it doesn't work well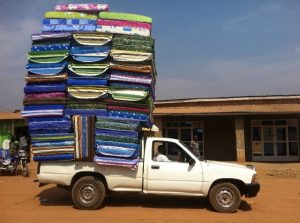 Cramming involves attempting to cram all of the information required for your exam into your memory in a very short period of time, and it doesn't work very well.  It doesn't work well because our memory works best when we focus on one concept at a time and spend time linking the concept to what we already know.  Your brain also needs time to rest. Your brain and memory can only accept so much at any one time, in the same way that you cannot keep lifting a heavy weight indefinitely, you need to rest your muscles.  Your brain needs time to rest before it's ready to accept more information. Cramming does not allow time for this rest to occur.
In addition to not being able to easily recall the information you need in the exam, cramming can also cause stress, memory fatigue, and affect your ability to concentrate.  This makes it even more difficult to recall the information in your exam.  And if that wasn't bad enough, you are also more likely to forget (or be unable to retrieve) later, any information that you did manage to recall in the exam.  This may be a problem for you in future subjects that build on the information you are learning now. You may be required to spend time re-learning the information later when you are trying to complete future subjects.  You are also likely to need to draw on this knowledge in your future career.
While our advice is to avoid cramming, we know that there are times when you may find you only have a short period of time to prepare for your exams.  You can adapt the strategies listed above to maximise the effectiveness of the study time you have available.  Allocate time to all of your subjects and use a mini interleaving approach where you alternate your study time across multiple subjects.  Use mnemonics to assist you and monitor your concentration levels.  Taking breaks while you are studying will help you to maintain your concentration during your study block.
Practice Testing
It can also be useful to test yourself both as you revise your work and again before taking the final exam. Practice testing has to do with how you study. It is not enough to just reread content. You must practice or test your ability to retrieve the information from your brain.  You can do a practice "test" in a number of ways.  For example, you might test yourself as you are reading information. Explicitly ask yourself what a paragraph or section means as you read.  You could also read a section in the text, cover the material, and ask yourself, "What was the main idea of this section?" Recite aloud or write down your answer, and then check it against the original information.   With practice testing you are not only practicing recalling or remembering the information, you are also thinking about the material in more depth, which creates more connections to existing memories and enables you to more easily recall the information.
This process works also to test your maths understanding. Follow the same principles by writing down the example question, covering up the working and trying it yourself. Then check your answer and working with the example provided. Do as many questions as you can, to assist with recalling the methods more readily when you are under pressure in an exam. Another way to practice test is to create flashcards or design your own test. This takes more time, but there are online programs (apps) that make it easier. Practice testing is an effective study strategy because it helps you practice or rehearse retrieving information and skills, which is important when taking the real exam.  Another way to learn something is to teach it to someone else. Ask a friend or family member if you can explain something to them or practice a skill with them. You may find you know more about the subject than you thought, or it might highlight any gaps in your understanding. You can replicate the experience an actual exam produces by including timed writing into your study sessions. You don't need all of your study time to exactly replicate the exam but find out the exam format in advance and practice the skills needed.  For example:
For a history or law course where you may have to write essay style responses, set a timer and practice how much you can write in this time.
For a mathematics exam, where you need to complete problems and show working, incorporate timed problem-solving into your study.
Practice answering questions within a set time limit and with only the resources you will have in the exam.
Practicing under similar conditions to your exam will help you feel better prepared and confident in the exam. Create an environment where mistakes are safe and are expected as just another part of learning. This relates to the principles you learned in the section on grit and persistence (see Goals and Priorities chapter).  An example of this might be taking practice quizzes on your own, outside of the more formal course activities. These quizzes could be found in your textbook, in tutorial activities, online, or you may develop quizzes with another student. Studying with a partner can increase your learning, since to create a good quiz you would need to learn the main concepts of the subject and answering the questions on your partner's quiz might help you identify areas where you need more knowledge. The main idea with this practice is that you are creating an environment where it is safe to make mistakes, and importantly, learn from them.  This should allow you to avoid those same mistakes in your formal assessments.
Taking the Exam
In the lead up to your exam.
Preparation and planning are the keys to exam success. Check that you know:
The date, location and time of your exam (e.g., which campus, online, or at a study centre).
The transport and parking arrangements for exam day. Find out where you can park and what are the costs and payment options.
The identification you require for admission into the exam (e.g., student ID, or drivers licence).
The type of exam and how long you have for completion.
Will there be additional perusal time before the exam commences (particularly for in person exams) where you can read and think about your response.
What you are allowed to take into the exam.
How much time to allocate to each question or section of the exam.
Knowing this information will help things run smoothly on exam day and reduce your stress.  It will also impact the type of revision you do and the materials you may or may not be allowed to take into the examination room.  There is more information about different types of exams and what they involve in the Types of Exams chapter.
If your exam is online, there are other considerations you need to organise prior to taking your exam. These may include the following:
Ensure you have a reliable device (laptop or computer) and internet connection.
Ensure you have all the required hardware to complete your exam (e.g., printer or scanner).
Test all devices and equipment prior to undertaking your exam.
Have all the items you require to complete your exam ready (e.g., calculator, translation dictionary, etc.)
Test comfort levels before you start (e.g., lighting, temperature, and seating).
Remove distractions (e.g., turn off your mobile phone and television).
Prepare for the online assessment just like you would for other exams.
Consider making an exam day plan as outlined in Table 20.3 .  This will help you to use your exam time effectively.
Table 20.3 Exam day plan

On the day of your exam
  On the day of the exam it is important to maintain your focus and remember your exam plan. For example, it can be helpful to wait quietly when you first arrive at the exam location rather than talking to your peers who may disrupt your thought processes. If you begin to feel rushed, return to the plan that you compiled in the lead up to the exam. This may assist you in gathering your thoughts, and organising what you are allowed to take into the exam.  Consider the following exam day tips outlined below. This may assist you on arrival to a face-to-face exam or as you prepare to begin an online exam.
Arriving at the exam/ preparing to start an online exam
Get to the exam location or be prepared to start your online exam in plenty of time so you do not feel rushed
Don't let other students interrupt your thinking and try not to compare what you have learned with others
Get to your designated place, organise whatever materials you can have, and calm your mind
At the beginning of your exam you will be provided with exam instructions. This might include information about how to respond to the exam question, if multiple choice, or explain how short response items will be marked. It is important to carefully listen to or read directions to ensure that you complete the exam as required. The following section outlines some considerations to optimise your exam performance.
Taking the exam
Listen carefully for any verbal directions or read the exam instructions carefully (if an online exam).
As soon as you receive the exam, scan quickly and familiarise yourself with the requirements and any choices if applicable (use perusal time if available).
Read the instructions carefully. Consider any options to choose questions, e.g.,  two from a selection of four short-answer questions. Misreading instructions and answering more questions than is necessary will not give you any additional marks and waste time that could be spent on another section of the exam.
Decide how you will allocate your time for each section (you should know this if you have made an exam plan).
Answer every required question on the exam. Even if you don't complete each question, you may receive some marks for partial answers. Find out before the exam if marks will be allocated for partial answers.
Answer the questions about which you are the most confident first.
It is an achievement, and often a relief to finally reach the end of the exam. It can be tempting to leave the exam location or log off early if you haven't used all of the allocated time. It is, however, advised that you use all the time available to maximise your chance of success. You can use this valuable time to review your responses and check your answers.  Imagine that you accidentally missed an entire question, using the time at the end of the exam wisely would help you avoid this issue. The section below summarises some of the ways you can use extra time at the end of an exam.
At the end of the exam
Allow time to review your answers. Use this time to check your maths calculations, review an essay for grammatical and content errors, or answer the difficult multiple choice questions you skipped earlier.
Finally, make sure you have completed the entire exam: check the backs of pages, and verify that you have a corresponding answer section for every question section on the exam. It can be easy to skip a section with the idea you will come back to it but forget to do so.
Exam Anxiety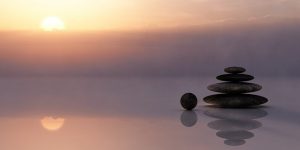 It is natural to experience some exam stress or anxiety. The good news is that there are a number of strategies you can use to manage any exam anxiety so that it does not become overwhelming. However, we recommend that you seek additional support if you find that your coping strategies are not working, or if exam stress is affecting your ability to undertake your studies. Below are some strategies that can be useful in managing exam anxiety or nerves.
Be prepared for your exams. Knowing that you are prepared for your exams will help reduce exam stress.
Physical activity will help you manage stress. Try to incorporate regular exercise in your schedule.
Do not underestimate the effectiveness of controlled deep breathing. Taking deep, slow breaths can help you focus. This can be particularly useful in exams.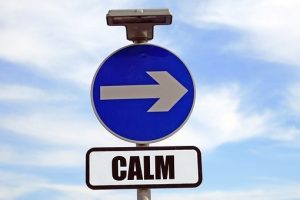 Get some sleep. Getting enough sleep is important, particularly in the lead up to your exams.
Find what helps you relax, such as music, going for a walk, going to the beach, and schedule those things in your planner. For example, playing music that you enjoy can help you relax and feel less stressed.
Learn effective relaxation techniques including controlled breathing, visualisation, and meditation. These can help while you are in the exam itself too.
Special Accommodations for exams
Most universities will have processes in place to provide students with reasonable adjustments to their exam conditions for students who meet disability support or equity criteria.  This can include additional time to undertake the exam, assistive technologies, furniture adjustments, or alternative locations.  The aim is to provide an equitable exam experience and opportunities for academic success.  We encourage you to contact your university for information about their specific services and support.
When things go wrong
Sometimes things just don't go to plan on exam day.  For example, you may be unwell on the day of your exam, or experience computer issues when undertaking an online exam. Your university will have processes in place for managing these circumstances.  There are often time limits for rectifying issues on exam day, so contact your university as soon as practical when you realise you won't be able to undertake your exam.   We recommend that you know in advance how to contact your university for support during online exams, so if the unexpected does happen (e.g. someone cuts your internet connection) you are prepared and know what to do.
Checklist for exam success
The checklist below provides key strategies that will help you in your studies.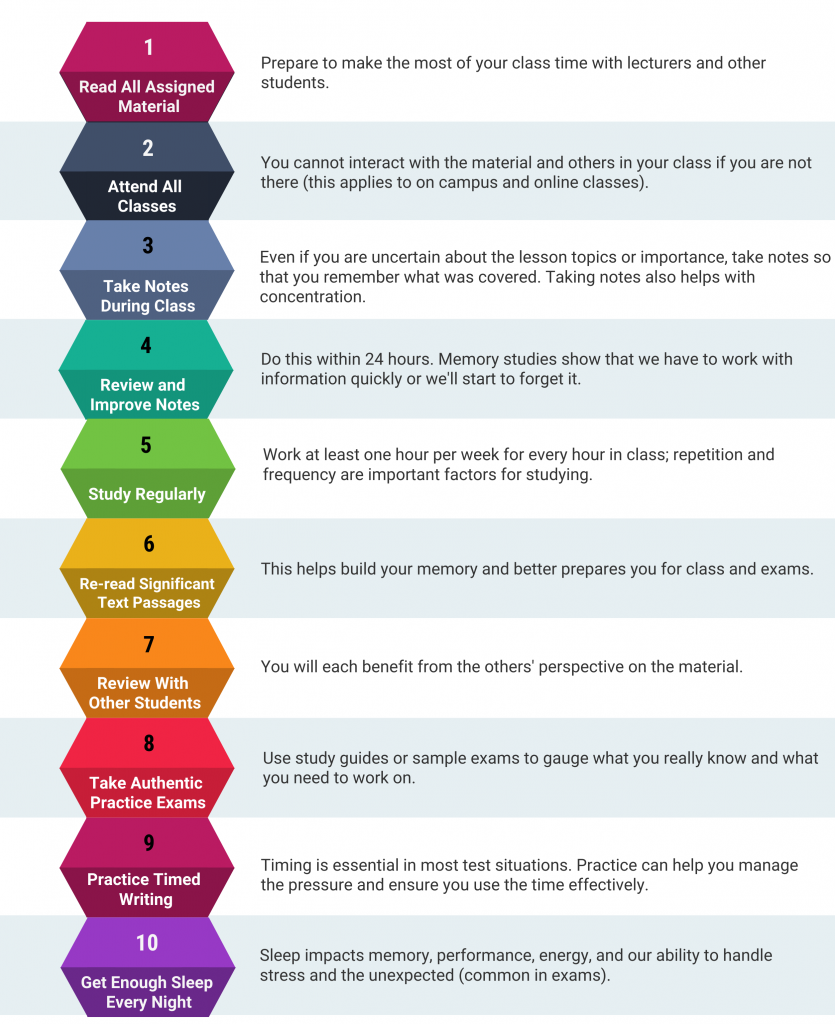 Exams are a common method of assessment at university and there are many different types. In this chapter we have introduced you to the idea of consistent planning for exam success. A variety of strategies were discussed to assist in coping with revising large volumes of material. Specific strategies to target memory and retention such as spacing, interleaving and practice testing were explained. The chapter also discussed what to do on the day of your exam to maximise your success and minimise your stress. The next chapter Types of Exams is recommended for more information on preparing for specific types of exams, such as essays, multiple choice, short answer, open book, closed and restricted exams, take home, online and numeracy (maths) exams.
Start preparing early with regular and consistent study
Make a study plan and stick to it
Use memory strategies; try spacing and interleaving. Find what works for you.
Know your exam type and practice accordingly
In the exam, answer all questions, and show all your working
Know the requirements for undertaking your exam (what you can take in with you) and have them ready
Plan how you will get to your exam, including where you will park and how long it will take to get there, to avoid exam day stress
It is common to experience exam anxiety, but strategies such as deep breathing can help you remain calm in your exam
Academic Success Copyright © 2021 by Kate Derrington; Cristy Bartlett; and Anita Frederiks is licensed under a Creative Commons Attribution-NonCommercial-ShareAlike 4.0 International License , except where otherwise noted.
Share This Book
Nov 17, 2023
10 Mistakes To Avoid While Preparing For CBSE Board Exam 2024
Embark on a transformative journey with our expert tips for CBSE board exam success in this concise Web Story. Discover efficient strategies, avoid common pitfalls, and strike the perfect balance between study and relaxation for optimal results in your upcoming exams.
Image Source: TNN
Procrastination
Avoid delaying your study schedule. Consistent and timely preparation is crucial for success in CBSE board exams.
Ignoring the Syllabus
Make sure to cover the entire syllabus. Ignoring any section can lead to gaps in knowledge and may result in lower scores.
Overlooking Previous Year Papers
Neglecting to practice with previous year question papers can be a mistake. Familiarize yourself with the exam pattern and types of questions asked.
Lack of Time Management
Poor time management can hinder your performance. Create a realistic study schedule and allocate time wisely for each subject.
Ignoring Revision
Regular revision is essential. Avoid the mistake of leaving revision for the last minute, as it reinforces learning and boosts confidence.
You may also like
Not seeking help when needed.
If you're struggling with certain topics, don't hesitate to seek help from teachers, classmates, or online resources. Ignoring difficulties can lead to a weaker understanding.
Overlooking Health and Well-being
Neglecting your health during exam preparation is a common mistake. Ensure you get enough sleep, eat well, and take short breaks to stay focused.
Relying Solely on Textbooks
Diversify your study resources. Relying solely on textbooks may limit your understanding. Explore reference books, online materials, and additional resources.
Underestimating Practical Exams
Practical exams are often overlooked. Dedicate ample time to practice and understand the concepts behind practical subjects.
Ignoring the Importance of Relaxation
Constant stress and burnout can be detrimental. Include relaxation activities in your routine to maintain a healthy balance between study and leisure.
Thanks For Reading!
Next: 10 Best Career Options After 12th Arts
Advertisement
Supported by
Regents Exams May Become Optional for High School Graduation in New York
The tests had once been seen as a hallmark of academic rigor, but high-stakes graduation tests have fallen out of favor nationally.
By Troy Closson
New York could soon stop requiring many high school students to take Regents exams to earn a diploma, a major step in a sweeping overhaul of the state's graduation system as it joins a national movement to rethink high-stakes exit exams.
For generations of New York students, the path to high school graduation has run through the Regents exams, which some students take as early as middle school. Reducing the role the tests play in graduation would be one of the biggest education policy shake-ups for New York in a decade.
On Monday, an advisory group formed by the state's Education Department will recommend that all students be given options other than the exams to prove they have mastered material.
Students could still choose to take the Regents tests to graduate. But they would also be given new ways to show they are proficient in skills, such as capstone projects, presentations or " performance-based assessments ."
The Regents exams, some of which must be offered under federal education law, have shaped classrooms statewide since before World War I and were once viewed as a model blueprint for rigorous standards. But high school graduation tests have fallen out of favor across the country over concerns that the mandates hurt disadvantaged teenagers.
Half the country required exit exams a decade ago. Today, New York is an outlier, joined by only a handful of other states, including Florida and Massachusetts.
Betty A. Rosa, the state education commissioner, said in a recent briefing with reporters that the Regents exams would remain one helpful measure of a student's knowledge.
"But it's just one moment in time," Ms. Rosa said, adding that a better system would allow teenagers to demonstrate other strengths. "That for us is really the end goal," she said.
Officials plan to create a timeline for implementing the recommendations by next fall.
To graduate in New York now, most students earn 22 credits, and pass five Regents exams in subjects like English, math and social studies. The tests — which typically run three hours — shape high school life across New York.
Teachers spend many hours preparing their classes. Some teenagers sit for the exams four or five times until they pass.
The proposed changes would once have been hard to imagine in New York, a steadfast champion of statewide testing and rigorous standards. A decade ago, the state embraced the Common Core, for example, a controversial set of English and math standards meant to raise academic levels.
But in recent years, it became unclear whether the state was actually boosting achievement and helping more students graduate prepared for college. Some research shows the Regents requirement in particular may have done little to improve outcomes. Instead, it may have led more low-income and Black students to drop out.
Now, Ms. Rosa said the state wants to tackle graduation "through the lens of students" who have faced barriers in "access and opportunities." Education leaders have signaled support for the recommendations, and if accepted, the plan would immediately become Ms. Rosa's farthest-reaching initiative as commissioner since she was appointed in 2020.
Some students already use other pathways to graduate, and a small group of schools were already exempt from most of the exams .
The proposals come as state education leaders wrestle with a dilemma: After students spend thousands of hours in school, what skills should they need to graduate — and how should they show they have mastered them?
Education leaders and advocates worry that standardized test scores can be influenced by a student's income, cultural differences or other obstacles.
But critics of changing requirements say it is important to have clear ways to measure student progress and decide if students have met appropriate benchmarks for moving on to the next level in their education. Some also say there is a danger that more students of color could be pushed down less rigorous routes.
In Massachusetts , the teachers' union has backed a bill to end the state's exam mandate, arguing for a "fairer" approach that is "better suited" to teenagers' current needs. But after Oregon said students would not need to show proficiency in reading, writing and math to graduate, many parents argued a diploma would lose value.
"We ask the K-12 school system to do lots of things," said John Papay, an associate professor at Brown University who studies high-stakes testing. "One of the questions is 'How do we have requirements ensure students leave high school ready to live productive lives?'"
On both poles of the debate, experts say teenagers who leave high school without enough preparation can face severe consequences later. For decades, scores of New York City students needed remedial math or English classes upon enrolling at local community colleges — tuition-based courses that often added to their debt, but did not count toward degree requirements.
David Steiner, a former New York state education commissioner, said he worries over the "catastrophic disconnect" between students' post-high school plans and their incentives to have mastered material to achieve them.
"That was the great glory of New York's system," he said, adding that in many states, "what used to be called 'failing' is now called 'passing' — and when we stop telling ourselves the truth about how our students are doing, the only people we damage is our students."
Ms. Rosa said New York's planned overhaul is "really, truly not lowering standards" and would simply better address each student's needs. State leaders will also consider several other major changes, including:
Adding new credit requirements in areas like "cultural competence," financial literacy and writing skills.
Moving from a system where students can earn three different types of diplomas , including a Regents diploma, to a single diploma system with optional distinctions.
Creating distinct diploma requirements for teenagers with unique needs, like migrant students.
When changes roll out, graduation rates would be closely tracked.
The debate about Regents requirements was intensified by the pandemic, when some requirements were eased, and some groups like English language learners saw far better outcomes.
Some educators worried more teenagers were leaving school ill-prepared, but others believed the results were a sign that the state needed to reimagine the high school experience.
Alprentice McCutchen, a New Rochelle social studies teacher who was a part of the state group that made the Regents proposal, called the current requirements "draconian" and "highly problematic."
He recalled students whose Regents exam performance could be hindered by obstacles in their personal lives, like upheaval at home the night before a test. "They feel inadequate. And that weighs on their self-esteem," he said, adding that New York should be in step with "the needs of the 21st-century world."
"Everybody's not going to need algebra. Everybody's not going to need historical dates," Mr. McCutchen said. "But they will need to know how to problem solve and ask questions."
Troy Closson is a reporter on the Metro desk covering education in New York City. More about Troy Closson
Politics in the New York Region
Dismissed Charges: A Republican councilwoman in Brooklyn who was arrested for carrying a pistol to a pro-Palestinian rally has had charges dismissed against her  after it was found that the weapon was unloaded and inoperable.
Montaukett Indian Nation: The Native American tribe from Long Island has fought for years for formal state recognition and won over the State Legislature. But persuading Gov. Kathy Hochul to grant the official status is proving harder to accomplish .
Clean Slate: Roughly two million people convicted of crimes in New York may be eligible to have their records sealed  as part of a broad criminal justice initiative that was signed into law on Nov. 16 by the governor.
George Santos: The House Ethics Committee introduced a resolution to expel the Republican congressman from Congress , citing the committee's damning new report documenting violations of House rules  and evidence of pervasive campaign fraud.
A Far-Reaching Decision: The fight over one of the most consequential congressional battlegrounds in the nation has taken center stage in a staid courtroom in Buffalo , as New York Democrats try to redraw the state's district lines once again ahead of the 2024 election.
Search for: Toggle Search
Latest NVIDIA Graphics Research Advances Generative AI's Next Frontier
NVIDIA today introduced a wave of cutting-edge AI research that will enable developers and artists to bring their ideas to life — whether still or moving, in 2D or 3D, hyperrealistic or fantastical.
Around 20 NVIDIA Research papers advancing generative AI and neural graphics — including collaborations with over a dozen universities in the U.S., Europe and Israel — are headed to SIGGRAPH 2023 , the premier computer graphics conference, taking place Aug. 6-10 in Los Angeles.
The papers include generative AI models that turn text into personalized images; inverse rendering tools that transform still images into 3D objects; neural physics models that use AI to simulate complex 3D elements with stunning realism; and neural rendering models that unlock new capabilities for generating real-time, AI-powered visual details.
Innovations by NVIDIA researchers are regularly shared with developers on GitHub and incorporated into products, including the NVIDIA Omniverse platform for building and operating metaverse applications and NVIDIA Picasso , a recently announced foundry for custom generative AI models for visual design. Years of NVIDIA graphics research helped bring film-style rendering to games, like the recently released Cyberpunk 2077 Ray Tracing: Overdrive Mode , the world's first path-traced AAA title.
The research advancements presented this year at SIGGRAPH will help developers and enterprises rapidly generate synthetic data to populate virtual worlds for robotics and autonomous vehicle training. They'll also enable creators in art, architecture, graphic design, game development and film to more quickly produce high-quality visuals for storyboarding, previsualization and even production.
AI With a Personal Touch: Customized Text-to-Image Models
Generative AI models that transform text into images are powerful tools to create concept art or storyboards for films, video games and 3D virtual worlds. Text-to-image AI tools can turn a prompt like "children's toys" into nearly infinite visuals a creator can use for inspiration — generating images of stuffed animals, blocks or puzzles.
However, artists may have a particular subject in mind. A creative director for a toy brand, for example, could be planning an ad campaign around a new teddy bear and want to visualize the toy in different situations, such as a teddy bear tea party. To enable this level of specificity in the output of a generative AI model, researchers from Tel Aviv University and NVIDIA have two SIGGRAPH papers that enable users to provide image examples that the model quickly learns from.
One paper describes a technique that needs a single example image to customize its output, accelerating the personalization process from minutes to roughly 11 seconds on a single NVIDIA A100 Tensor Core GPU , more than 60x faster than previous personalization approaches.
A second paper introduces a highly compact model called Perfusion, which takes a handful of concept images to allow users to combine multiple personalized elements — such as a specific teddy bear and teapot — into a single AI-generated visual: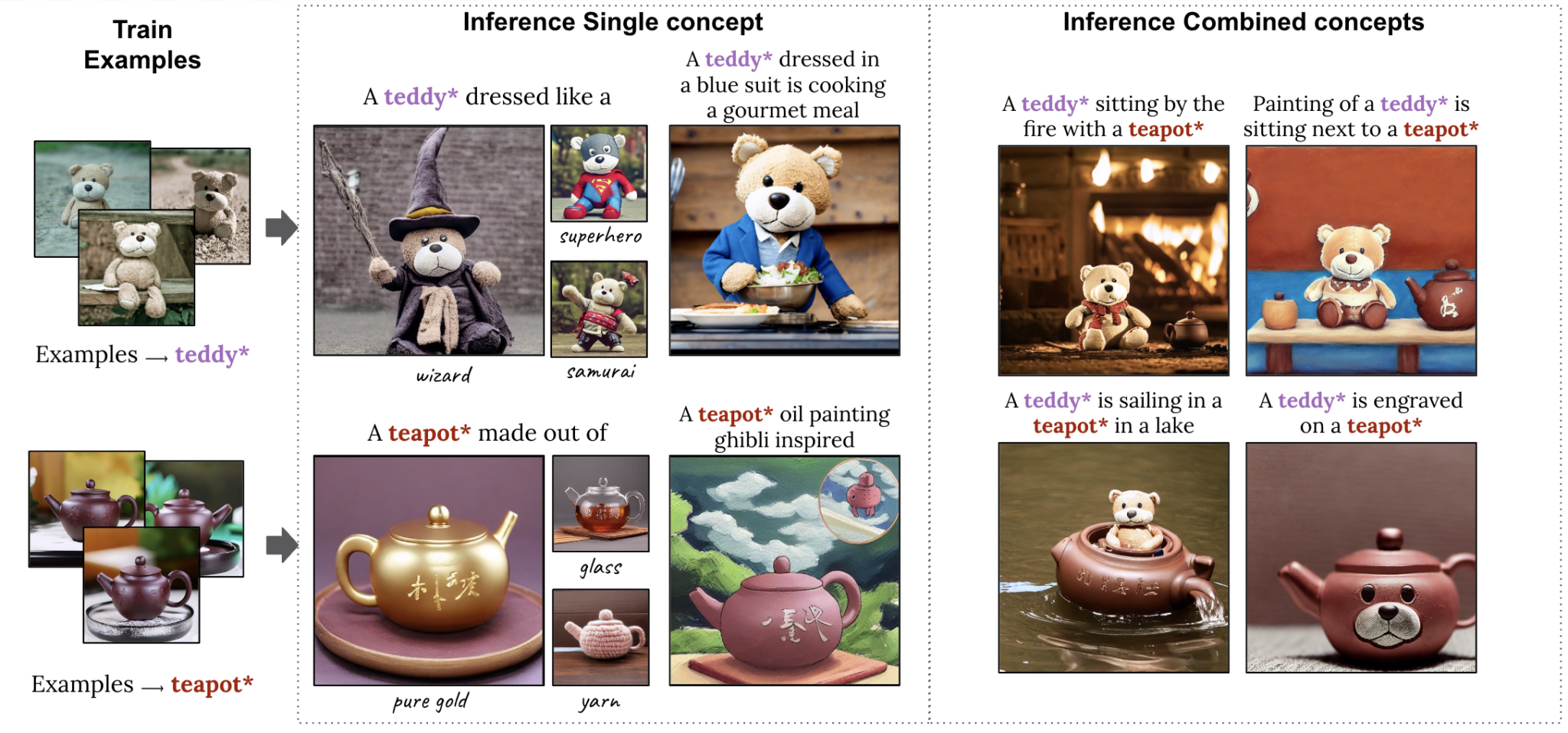 Serving in 3D: Advances in Inverse Rendering and Character Creation 
Once a creator comes up with concept art for a virtual world, the next step is to render the environment and populate it with 3D objects and characters. NVIDIA Research is inventing AI techniques to accelerate this time-consuming process by automatically transforming 2D images and videos into 3D representations that creators can import into graphics applications for further editing.
A third paper created with researchers at the University of California, San Diego, discusses tech that can generate and render a photorealistic 3D head-and-shoulders model based on a single 2D portrait — a major breakthrough that makes 3D avatar creation and 3D video conferencing accessible with AI. The method runs in real time on a consumer desktop, and can generate a photorealistic or stylized 3D telepresence using only conventional webcams or smartphone cameras.
A fourth project, a collaboration with Stanford University, brings lifelike motion to 3D characters. The researchers created an AI system that can learn a range of tennis skills from 2D video recordings of real tennis matches and apply this motion to 3D characters . The simulated tennis players can accurately hit the ball to target positions on a virtual court, and even play extended rallies with other characters.
Beyond the test case of tennis, this SIGGRAPH paper addresses the difficult challenge of producing 3D characters that can perform diverse skills with realistic movement — without the use of expensive motion-capture data.
Not a Hair Out of Place: Neural Physics Enables Realistic Simulations
Once a 3D character is generated, artists can layer in realistic details such as hair — a complex, computationally expensive challenge for animators.
Humans have an average of 100,000 hairs on their heads, with each reacting dynamically to an individual's motion and the surrounding environment. Traditionally, creators have used physics formulas to calculate hair movement, simplifying or approximating its motion based on the resources available. That's why virtual characters in a big-budget film sport much more detailed heads of hair than real-time video game avatars.
A fifth paper showcases a method that can simulate tens of thousands of hairs in high resolution and in real time using neural physics, an AI technique that teaches a neural network to predict how an object would move in the real world.
The team's novel approach for accurate simulation of full-scale hair is specifically optimized for modern GPUs. It offers significant performance leaps compared to state-of-the-art, CPU-based solvers, reducing simulation times from multiple days to merely hours — while also boosting the quality of hair simulations possible in real time. This technique finally enables both accurate and interactive physically based hair grooming.
Neural Rendering Brings Film-Quality Detail to Real-Time Graphics 
After an environment is filled with animated 3D objects and characters, real-time rendering simulates the physics of light reflecting through the virtual scene. Recent NVIDIA research shows how AI models for textures, materials and volumes can deliver film-quality, photorealistic visuals in real time for video games and digital twins.
NVIDIA invented programmable shading over two decades ago, enabling developers to customize the graphics pipeline. In these latest neural rendering inventions, researchers extend programmable shading code with AI models that run deep inside NVIDIA's real-time graphics pipelines.
In a sixth SIGGRAPH paper, NVIDIA will present neural texture compression that delivers up to 16x more texture detail without taking additional GPU memory. Neural texture compression can substantially increase the realism of 3D scenes, as seen in the image below, which demonstrates how neural-compressed textures (right) capture sharper detail than previous formats, where the text remains blurry (center).

A related paper announced last year is now available in early access as NeuralVDB , an AI-enabled data compression technique that decreases by 100x the memory needed to represent volumetric data — like smoke, fire, clouds and water.
NVIDIA also released today more details about neural materials research that was shown in the most recent NVIDIA GTC keynote . The paper describes an AI system that learns how light reflects from photoreal, many-layered materials, reducing the complexity of these assets down to small neural networks that run in real time, enabling up to 10x faster shading.
The level of realism can be seen in this neural-rendered teapot, which accurately represents the ceramic, the imperfect clear-coat glaze, fingerprints, smudges and even dust.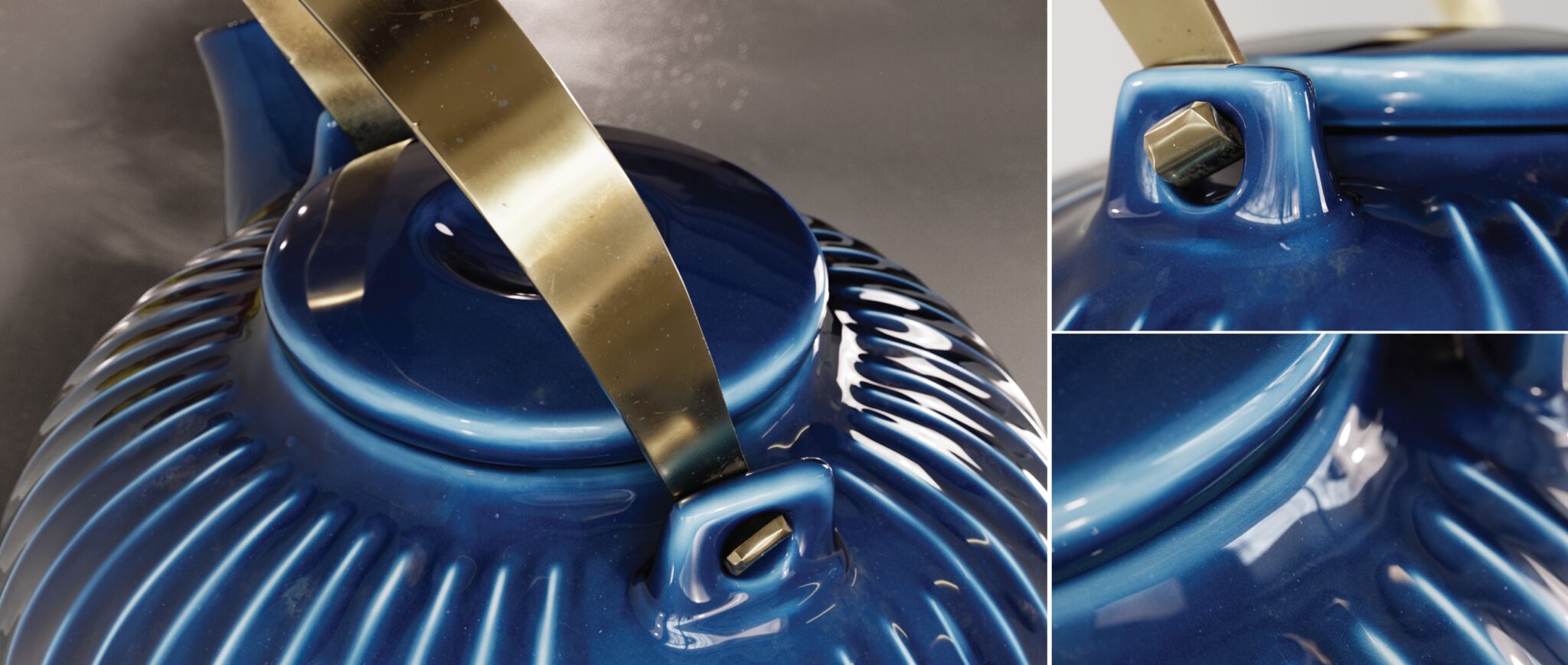 More Generative AI and Graphics Research
These are just the highlights — read more about all the NVIDIA research presentations at SIGGRAPH . And save the date for NVIDIA founder and CEO Jensen Huang's keynote address at the conference, taking place Aug. 8. NVIDIA will also present six courses, four talks and two Emerging Technology demos at SIGGRAPH, with topics including path tracing, telepresence and diffusion models for generative AI.
NVIDIA Research has hundreds of scientists and engineers worldwide, with teams focused on topics including AI, computer graphics, computer vision, self-driving cars and robotics.
NVIDIA websites use cookies to deliver and improve the website experience. See our cookie policy for further details on how we use cookies and how to change your cookie settings.
HousingWire
Altos Research
Reverse Mortgage Daily
Newsletters
HousingWire Annual
Gathering of Eagles
Virtual Events
Popular Links
Mortgage Rates Center
Whitepapers
Marketing Solutions
We're Hiring
6 best real estate schools in Colorado for 2024
We've reviewed the best real estate schools in Colorado to help you pinpoint the program that best suits your timeline, schedule, budget and learning style.
Click to share on Twitter (Opens in new window)
Click to share on Facebook (Opens in new window)
Click to share on LinkedIn (Opens in new window)
Click to email a link to a friend (Opens in new window)
Click to share on SMS (Opens in new window)
Click to copy link (Opens in new window)
Your real estate career in picturesque Colorado is an exciting adventure waiting to unfold. We're here to guide you in finding the best Colorado real estate school for your needs.
To get your license, you'll need to complete 168 hours of prelicensing coursework at an accredited and approved school. Our thorough look at Colorado's real estate schools will help you determine which course package fits your schedule, timeline, budget and learning style.
At-a-glance: Best real estate schools in Colorado
Colibri real estate: best real estate school in colorado for online learners.
Kaplan Real Estate Education: Best real estate school in Colorado for exam prep materials
The CE Shop: Best real estate school in Colorado for all stages of your career
VanEd: Best for mobile users
Colorado Real Estate School: Best for a pass guarantee
Armbrust Real Estate Institute: Best for live instruction
Methodology
Helpful Links
The full picture: Best real estate schools in Colorado
*Most recent Colorado-specific student ratings. Pass rates as per the Colorado DRE 2023 license exam pass rates.
Overall Rating 4 / 5
Thorough curriculum with practical insights
A sleek and interactive online learning platform
Comprehensive package options with various learning support options
No free trial
Limited career resources
Colibri Real Estate features
Course Formats: Self-paced online courses.
Course Access: Six months from the date of enrollment.
Refund Policy: Get a full refund if you cancel a self-paced course within 30 days.
Pass or Don't Pay: Eligible on packages which include exam prep, Colibri will refund you the cost of your course if you score 80% or higher on the simulated exams and don't pass the state license exam the first time.
Exam Prep: Includes digital flashcards, mock exams, a readiness assessment, audio review guides, live Q&A sessions & six 1-hour live webinars with instructors for targeted exam prep.
Student Support: Instructors are available by phone on business days or by email.
Final Exam: Colibri offers online final exam proctoring nationally (but an exam proctor is not required to complete your prelicensing final exam by the state of Colorado.)
Colibri Real Estate pricing
Key takeaways.
Colibri Real Estate's most impressive offering is their sleek and easy-to-use online learning platform. It is organized in an intuitive, clear way that makes finding what you're looking for as simple as can be. Plus, they offer a ton of learning tools online such as a progress tracker and goal setting for your studies. Their videos are up-to-date, engaging, and will have you feeling motivated to dive into learning. Colibri Real Estate will definitely be appreciated by those who prefer a modern, visually-appealing online platform. And you'll often find yourself in luck, because Colibri Real Estate regularly offers sale pricing on their packages.
Kaplan Real Estate Education: Best real estate school in Colorado for quality exam prep materials
An well-established reputation for quality course materials
Schooling for every stage of your career including continuing education and broker licensing
Unique career resources such as live online coaching
Limited interactive features on the online learning platform
Kaplan Real Estate Education features
Course Formats: Self-paced online courses, instructor-led livestream classes, or home study text-based courses.
Refund Policy: Get a full refund if you cancel any format course within the first 30 days.
Pass or Don't Pay: Not Available.
Exam Prep: Exam prep course for focused review of key material, practice question bank, customizable quizzes, performance tracker, mock exams, interactive online study group.
Student Support: National and state-specific subject matter experts are available via email and will reply to your question within a business day.
Final Exam: Kaplan offers online final exam proctoring nationally (but an exam proctor is not required to complete your prelicensing final exam by the state of Colorado.)
Kaplan Real Estate Education pricing:
Key takeaways .
Kaplan is a giant in real estate education, they have been creating top-notch prelicensing, continuing education and exam prep materials for decades. Their approach to students is to acknowledge that everyone learns differently, and they're the only national real estate school with three learning options. They know that self-paced online classes are most popular among adult learners, so they offer the best of both worlds: self-paced courses and live exam prep with expert instructors. They offer personal touches in a digital learning environment, providing live study sessions, webinars and Q&A sessions when you need it most. With Kaplan, you'll feel prepared to take your license exam with their comprehensive exam prep approach.
Overall Rating 4.5 / 5
A free trial to try the course and platform
Options to bundle prelicensing and continuing education courses
Affordable pricing
Limited instructor interaction
The CE Shop features
Refund Policy: Get a full refund within the first 30 days if you haven't completed more than 50% of the coursework.
Pass or Don't Pay: You'll get the cost of the state license exam reimbursed if you don't pass the first time.
Exam Prep: Exam prep course for focused review of key material, personalized study recommendations based on readiness assessments, unlimited mock exams, and video webinars led by instructors.
Student Support: Support is available from customer service agents 7 days a week during daytime hours by email, phone, or live chat.
Final Exam: The CE Shop offers online final exam proctoring nationally (but an exam proctor is not required to complete your prelicensing final exam by the state of Colorado.)
The CE Shop pricing
Key takeaways:.
The CE Shop is the only school on our list that offers courses from prelicensing to managing broker licensing and everything in between. Their greatest strength is the design of all their course offerings at a great price. Feature for feature, you're getting more tools, guides, e-books, and resources included in the lowest packaged price than any other school. Its package structures don't gatekeep the best features for the highest-priced tier, instead they offer intuitive add-ons like bundling your continuing education package for when you've started working. What The CE Shop offers in value, it doesn't take away in quality, either. A state-of-the-art online platform, expertly-written content, engaging lessons, and interactive study tools are all part of the deal with The CE Shop.
Van Education Center (VanEd): Best real estate school in Colorado for mobile users
Overall Rating 3 / 5
5-day free trial for online courses
Mobile-friendly online platforms for easy learning on all your devices
Career resources for newly-licensed brokers for tips and guidance in your first months working
No managing broker license offerings
Pass guarantee is an upgrade feature not available in the basic package
Limited live instructor support
VanEd features
Course Access: One year from the date of enrollment.
Refund Policy: Get a full refund within 3 days of purchasing your course, as long as you haven't completed more than 50% of the coursework or attempted any of the exams or practice tests.
Pass or Don't Pay: Get a refund of your entire package price if you fail any portion of your license exam within 11 weeks of starting your course, and you completed the unit summary exams and practice tests.
Exam Prep: Exam prep course with focused summary exams on each subject, as well as practice tests, and exam guide books.
Student Support: Instructor support is available by phone, email, or online via chat or Q&A portals 7 days a week. Customer support is available live during business hours weekdays via phone, live chat, or by email.
Final Exam: Online final exam, VanEd does offer exam proctoring (but an exam proctor is not required to complete your prelicensing final exam by the state of Colorado.)
VanEd pricing
Where VanEd shines is in its transparency with potential students. They want you to know exactly what you're getting out of their courses, and they aren't afraid to share it upfront. VanEd is the only real estate school that offers a 5-day free trial with full course access, so you don't just try out the home page of an online platform. VanEd has been creating real estate courses for 17 years with expert instructors and real estate professionals. They approach their courses with variety, so you can stay engaged in your learning with videos, infographics, text, interactive flashcards and tests, and real-world exercises. They even offer virtual field trips to connect your learning to your real-world career. VanEd also keeps up with the tech needs of mobile users, ensuring their graphics and videos load without issues no matter what device you're learning from.
Colorado Real Estate School: Best school for a pass guarantee
Course Demo
A comprehensive curriculum designed by Colorado brokers
Video lessons led by expert instructors
Helpful career tools for newly licensed brokers
No managing broker course offerings
Colorado Real Estate School features
Course Access: Choose from 6, 8, or 10 month course access based on the package tier.
Refund Policy: Receive a refund if you haven't completed more than 75% of the course. You will be refunded according to the percentage coursework you completed (50% refund if you completed 50% of the course) minus a $99 cancellation fee.
Pass or Don't Pay: Get your license exam fee refunded if you fail your license exam within 4 months of completing your course, this is only available for Deluxe Package customers. For all customers, Colorado Real Estate School will ensure you pass the next time. If you take your license exam within 30 days of completing their course and fail, you'll receive free exam prep, live instructor webinars, renewed access to videos, and a study guide personalized to your license exam results. They will repeat this process until you pass your license exam.
Exam Prep: Exam prep videos, live weekly webinars, adaptive assessments with personalized study recommendations, unlimited practice exams, interactive real estate math tool, digital flashcards.
Student Support: Instructor support is available by email 7 days a week, customer support is available by email and phone Monday to Friday.
Final Exam: Aceable Agent offers online final exam proctoring nationally (but an exam proctor is not required to complete your prelicensing final exam by the state of Colorado.)
Colorado Real Estate School pricing
Colorado Real Estate School (CRES) takes pride in their local expertise and the fact that their courses are designed by Colorado brokers. Who better to teach you the ins and outs of Colorado real estate than its own state's experts? CRES offers many of the same reliable features of an online real estate school, with a few unique perks. While they also offer a pass-or-don't-pay-type refund for those who don't pass the license exam, they offer additional support with their unique Pass Guarantee. If you fail your exam, CRES will customize a study plan to your exam results, renew your exam prep access, and provide extra support until you pass your exam. Their exam prep is unique because of their adaptive features, which means you'll study in your weak areas so you can pass your exam with flying colors.
Armbrust Real Estate Institute: Best real estate school Colorado for live instruction
Overall Rating 3.5 / 5
A collaborative in-person and virtual classroom that tailors to students' needs
Live instructor support
Local expertise from Colorado-based instructors and experts
No course demo
Higher price point
Limited interactive online features
Armbrust Real Estate Institute features
Course Formats: Full-time and part-time in-person classes, online livestream, or self-paced video courses.
Course Access: Full time in-person classes are 3 weeks long, while part-time in-person classes take 5 weeks. You have 6 months of access to the online self-paced course.
Refund Policy: A refund is proportional to the number of classes you have taken, minus the non-refundable cost of textbooks and a $150 cancellation fee.
Pass or Don't Pay: AREI will pay the cost of your license exam fee if you need to retake the license exam, as long as you've finished your coursework and the assessment quiz.
Exam Prep: Exam prep comes in the form of a classroom-style course, includes practice questions, and access to instructor support to review questions.
Student Support: Online students have access to instructor support via chat, phone, and email during the week. In-class and livestream students have access to instructor support in real-time during class.
Final Exam: Online or in-person final course exam. An exam proctor is not required to complete your prelicensing final exam by the state of Colorado.
Armbrust Real Estate Institute pricing
Armbrust Real Estate Institute's (AREI) approach is straightforward: AREI mimics the classroom experience in all their real estate education offerings. AREI was the first state-approved real estate school in Colorado, and they have been successfully teaching real estate brokers for over 52 years. The benefits to live instruction is the flexibility in pace, as the instructor will adjust to students' needs, and ability to get instructor support in real time on each course section. AREI's methods are solid, and they can prove it – they consistently rank among the highest license exam pass rates (95% as of late 2023) on the Colorado DRE's quarterly-updated list. [2]
Methodology: How we choose the best real estate schools in colorado
Your trust is important to us. It's why we work to earn it by sharing exactly how we rate the schools on our list. First, we evaluate the following must-haves:
Course offerings and curriculum comprehensiveness
Instructor quality and qualifications
Student support services
User reviews and ratings
Pass rates on licensing exams
Pricing and affordability
Next, we find the features that make each school stand out to prospective real estate professionals like you. You get a preview of each real estate school's online platform and how they'll work on your commute or alongside your busy schedule. We find ways you can save money, time, or both by finding refund policies, money-back guarantees and pass guarantees, and by offering discounted rates for our readers. We jump through all the hoops so all that's left for you to do is sign up. 
Frequently asked questions
The state of Colorado requires you to complete 168 hours of prelicensing coursework to obtain your real estate license. Once you've completed the coursework, you can take the state license exam and you'll become a real estate broker in Colorado. [3]
As of 2023, the average income of a real estate broker in Colorado is $99,032 per year. As a commission-based career, the sky's the limit on your earning potential. You can expect to make less when you're first starting out, but with persistence and a commitment to excellent client service, you can build your business. The top earners in the state earn $200,000 a year or more. [4]
To get your real estate license in Colorado, follow these straightforward steps:
Complete 168 hours of pre-licensing education from a state-approved real estate school.
Schedule and pass the Colorado broker license exam through Colorado's current exam provider, PSI Testing .
​​Complete a Colorado and national fingerprint-based criminal background check via several options depending on your location in the U.S. [5]
Secure Errors & Omissions Insurance by connecting with a sponsoring broker firm, as you will be required to have to E&O insurance to work and perform real estate duties in Colorado. [6]
Apply for your Colorado real estate broker license online through the Department of Real Estate website .
The Colorado Department of Real Estate provides an up-to-date list of approved real estate schools so you can find the school that best suits your needs in no time. Visit the Colorado DRE website to view a list of all approved real estate schools in Colorado.
The Colorado Department of Real Estate outlines everything you'll need to provide when you apply for your real estate license on their website . Expect to provide the following documents and information when you're applying for your license:
Proof of completion of real estate education (168-hour prelicensing coursework from an approved school).
Proof of completing a national and state fingerprint background check (through one of the DRE's fingerprinting options ).
Proof that you've obtained Errors & Omissions insuranc,e including details such as your policy number, effective dates and the aggregate limits.
You can pass the Colorado real estate license exam with flying colors if you've worked through your prelicensing coursework and studied for the exam. The license exam has two parts — a national and a state portion — and consists of 154 questions . If you need to retake the exam, you can retake only the portion you failed and keep your passing score from the section you've passed. You have unlimited tries to retake the license exam, and your passing scores are valid for a year.
The full picture: the best real estate schools in Colorado
Your exciting real estate career begins with finding the best real estate schools in Colorado. We're here to read all the fine print so you can trust you're choosing the best Colorado real estate school. At each step of your career, HousingWire is here to guide you with the most up-to-date real estate market news, advice from experts, product reviews — plus marketing and lead generation tools. We want to help you succeed at every stage of your career.
Helpful links: Colorado real estate schools
Here you'll find helpful links to find more information on getting your real estate license in Colorado, finding approved real estate schools, and more.
Colorado DRE Approved Real Estate Schools List
Colorado DRE Broker License Exam Pass Rates
Colorado DRE Broker License Application Requirements
The National Association of Realtors
1 Colorado Department of Real Estate Pass Rates 2023
2 https://drive.google.com/drive/folders/1s77tDcuSUKX_l5B_h6PdUWKswiNijsMl
3 https://dre.colorado.gov/division-programs/real-estate-broker/education/broker-qualifying-education#:~:text=To%20qualify%20for%20a%20real,and%20Occupational%20Schools%20(DPOS).
4 https://www.indeed.com/career/real-estate-agent/salaries/CO
5 https://dre.colorado.gov/colorado-and-national-fingerprint-based-criminal-history-background-check
6 https://dre.colorado.gov/broker-insurance-requirements
Leave a Reply Cancel reply
Your email address will not be published. Required fields are marked *
Save my name, email, and website in this browser for the next time I comment.
Most Popular Articles
Latest articles.
Elevated mortgage rates and high home prices pushed sales of existing homes down again in October to the lowest monthly pace since August 2010.
6 ways real estate agents can use AI to become the ultimate authority
Housingwire magazine: october/november supplement , housingwire magazine: october/november 2023 , building a fairer financial future with rent payment reporting , housing inventory is seeing unusual gains in november. should we be worried  .
Remember me
Don't have an account? Please Sign Up