Free Comparative Literature Essay Examples & Topics
Comparative literature explores the relationship between works of fiction of different cultures and times. Its purpose is to establish the connection between specific genres, styles, and literary devices and the historical period. At the same time, it provides an insight into the meaning hidden between the lines of a given text.
What is a literary comparison essay? This academic paper requires a specific methodology but follows the typical rules. A student is expected to perform comparative textual analysis of a short story, novel, or any other piece of narrative writing. However, it is vital to remember that only the pieces with something in common are comparable.
This is where all the challenges start. Without an in-depth literature review, it is not always clear which works can and should be compared. Which aspects should be considered, and which could be left out? The structure of a comparative essay is another stumbling rock.
For this reason, our team has prepared a brief guide. Here, you will learn how to write a successful comparative literature essay and, more importantly, what to write in it. And that is not all! Underneath the article, we have prepared some comparative literary analysis essay examples written by students like you.
How to Write a Comparative Essay
Comparative literary analysis requires you to know how to correlate two different things in general. So let us start from the basics. This section explains how to write a comparative paper.
A good comparison essay structure relies on two techniques:
Alternating or point-by-point method.
Using this technique, you dedicate two paragraphs for each new comparison aspect, one for each subject. It is the best way to establish similar and different features in the two novels. Such comparative analysis works best for research, providing a detailed and well-structured text.
1st Body Paragraph: Social problems in Steinback's works.
2nd Body Paragraph: Social problems in Hemingway's works.
3rd Body Paragraph: Psychological problems in Steinback's works.
4th Body Paragraph: Psychological problems in Hemingway's works.
5th Body Paragraph: Interpersonal problems in Steinback's works.
Block or subject-by-subject method .
This approach means that you divide your essay in two. The first part discusses one text or author, and the second part analyzes the other. The challenge here is to avoid writing two disconnected papers under one title.
For this purpose, constantly refer the second part to the first one to show the differences and similarities. You should use the technique if you have more than two comparison subjects (add another paragraph for each next one). It also works well when there is little in common between the subjects.
1-3 Body Paragraphs: Description of rural labor in Steinback's works.
4-6 Body Paragraphs: Description of rural labor in Hemingway's works.
You will formulate a thesis and distribute the arguments and supporting evidence depending on the chosen structure. You can consult the possible options in our comparative literature essay examples.
How to Conduct Literary Comparison: Essay Tips
Let us move to the main point of this article: the comparison of literature. In this section, we will discuss how to write an ideal essay in this format.
We suggest you stick to the following action plan:
Choose literary works to compare. They should have some features in common. For example, the protagonist faces the same type of conflict, or the setting is the same. You should know the works well enough to find the necessary passages. Check the comparative literature examples below if you struggle with the step.
Select the topic, thinking of similarities. The broader the matter, the more challenging the writing. A comparative study of the protagonists in two books is harder than analyzing the same theme that appears in them. Characters may have little in common, making the analysis more complicated.
Find both differences and similarities. Once you've formulated the topic , make a list of features to compare. If the subjects are too different, choose the block method of contrasting them. Otherwise, the alternating technique will do.
Formulate a thesis statement that has a comparative nature. It should convey the gist of the essay's argument. Highlight the relationship between the books. Do they contradict, supplement, develop, or correct each other? You can start the thesis statement with "whereas." For example, "Whereas Heathcliff in Wuthering Heights and Darcy in Pride and Prejudice are full of pride, this trait leads them to different troubles."
Outline and list key elements. Select three to six comparable aspects depending on your essay's expected length. Then, plan in what order you'll present them and according to which technique.
Link elements and write. Distribute the features among the comparative paragraphs. If you wish to prove that the books are more different than alike, start with the most diverging factors and move to the most similar ones.
That's it! Thank you for reading this article. For more examples of comparative literature essays, check the links below.
721 Best Essay Examples on Comparative Literature
Blindness in oedipus rex & hamlet.
Comparing Two Poems: Essay Example
Hamlet, Laertes, Fortinbras: Revenge for the Deaths of Their Fathers
Compare and contrast wordsworth and keats.
"Annabel Lee" and "The Raven" by Edgar Allan Poe
Gilgamesh and odysseus: a comparison.
"The Fall of the House of Usher" & "The Cask of the Amontillado": Summaries, Settings, and Main Themes
"Feminist Perspective: ""My Last Duchess"", ""To His Coy Mistress"", and ""The Secretary Chant"""
Atwood's "Dancing Girls" and Achebe's "The Madman"
Anne Bradstreet and Mary Rowlandson Comparison of Famous Puritan Writers – Compare and Contrast Essay
"The Lady with the Pet Dog": Oates & Chekhov [Analysis]
Lamb to the slaughter: movie vs. book.
Harriet Jacobs and Frederick Douglass Literature Comparison
The Theme of Love: "The Two Kinds," "The Fall of the House of Usher," and "Hill Like White Elephants"
The absurd hero as an interesting type of hero in literature and movies.
The aspects of human nature that George Orwell criticizes in his work 1984 compared to today's world
William Shakespeare "Romeo and Juliet" and "A Midsummer Night's Dream"
Little Things are Big by Jesus Colon and Thank You M'am by Langston Hughes Analysis + Summary
Comparison of douglass and jacobs narratives.
Dante and Chaucer: The Divine Comedy and The Canterbury Tales Comparison
Characterization's importance in literature.
Poems about the Earth by Robert Penn Warren and Pablo Neruda
The death of ivan ilych and metamorphosis.
Compare and Contrast "To His Coy Mistress" & "To the Virgins"
"The Namesake" and "The Overcoat"
"the hobbit": book vs. movie.
Concept of Representation of Marriage
"Appointment with Love" and "The Gift of the Magi" Comparison
The Concept of True Love
'Sex without love' by Sharron Olds and 'She being Brand' by E.E Cummings
Ken liu's "good hunting" and the perfect match, "defoe's ""robinson crusoe"" and swift's ""gulliver"" comparative analysis", comparison of shakespeare's and donne's works, joy harjo's "she had some horses" analytical essay.
Poe's "The Fall of the House of Usher" and "The Black Cat"
Imagery and theme in william blake's poems, peter singer and onara o'neill: comparative position.
Comparison of "Hamlet", "King Lear" and "Othello" by Shakespeare
Isaac Asimov's "Robot Dreams" and Alex Proyas' "I, Robot"
Comparing Robert Frost's Poems: The Road not Taken and A Question
Comparison of ideas thomas more's 'utopia' and machiavelli's 'the prince'.
John Donne's and Edmund Spenser's Works Comparison
"Raisin in the Sun" and "Harlem"
British literature: beowulf vs. macbeth.
Gregor's Relationship with His Father in "Matamorphosis"
"A Blizzard Under Blue Sky" by P. Houston and "To Build a Fire" by J. London
A rose for emily: faulkner's short story vs. chubbuck's film.
Role of Fate and Divine Intervention in Oedipus and Odyssey
Relationship Between Parents and Children
On his blindness: a response to the poem, comparing poems "to my dear and loving husband" by anne bradstreet and "stop all the clocks" by w.h. auden, "a doll's house" and "death of a salesman" comparison.
Comparativing of the poem "Richard Cory" and "The Unknown Citizen"
Depiction of heroism in "beowulf", "sir gawain and the green knight" and "le morte d'arthur", war justification in the iliad and the bhagavad-gita, john milton's "paradise lost" and christopher marlow's "dr. faustus": comparative analysis.
Nathaniel Hawthorne and Flannery O'Connor's Works Comparison
The investigation of ethical issues in the tell-tale heart and the pond.
Roman & Greek Mythology in Pop Culture: Examples, Referenses, & Allusions
Kelemo's woman, porcelain, the rich man's school, william faulkner and flannery o'connor: comparison.
"Rites of Passage" by Sharon Olds and an Article by William Pollack
Integrating Sources: A Deeper Look at Beauty
Matthew arnold's and thomas hardy's poems theme, divine comedy and the odyssey as epics.
Gothic Romanticism in Edgar Allan Poe's "The Tell-Tale Heart", Nathaniel Hawthorn's "The Birthmark"
Rama and Odysseus as Eastern and Western Heroes
The Great Gatsby and Winter Dreams by Scott Fitzgerald
Comparison and Contrast of two plays: "Comedy of errors" by William Shakespeare and "Oedipus the King" by Sophocles
"unguarded gates" by thomas aldrich and "courting a monk" by katherine min comparing, "the birth-mark" and "the house of usher".
Symbolism in "The Birthmark" & "The Minister's Black Veil"
Contact and comparison of types of conflicts in white's charlotte's web and munsch's the paper bag princess.
Comparing and contrasting "The Tyger" by William Blake with "Traveling through the Dark" by William Stafford
Genre diversity in literature.
Langston Hughes' I, Too, Sing America and Nikki Giovanni's Ego Tripping: Analysis of Two Poems
Du Bois' "The Soul of Black Folk" and T. Washington's "Up From Slavery"
Nathaniel hawthorne's and ralph waldo emerson's analogies.
William Faulkner and Ernest Hemingway Comparison
A critical comparison of two readings.
Comparison of the Opening Scene of Macbeth by Orson Welles and The Tragedy of Macbeth by Roman Polanski
The short stories "the red room" by wells and "a difference" by belbin, hawthorne's "rappacini's daughter" and "the birthmark": comparison, "mending wall" by robert frost and "the lottery" by shirley jackson, the road as the cave: concept in literature.
The Depth of Identity in "Good Country People" and "Better Be Ready 'Bout Half Past Eight"
Satan's comparison in dante and milton's poems.
Edgar Allan Poe's and Herman Melville Comparison
Concept of Science Fiction Genre in Books "Dark They Were, and Golden-Eyed" by Ray Bradbury, and "Nightfall" by Isaac Asimov
A High-Toned Old Christian Women by Wallace Stevens
Racism in the "dutchman" by amiri baraka.
Hindu Creation Myth
Oedipus: three-way compare and contrast, setting in steinbeck's "the chrysanthemums" and updike's "a&p", nascent colonialism in robinson crusoe and gulliver.
"Love Poem" by Nims and "The Forms of Love" by Oppen
Binary Opposition in "The Tell-Tale Heart" by Poe and "Young Goodman Brown" by Hawthorne
Comparison: Death of a Salesman and A Streetcar Named Desire
"the bacchae" by euripides, and "the secret history" by donna tartt.
The Book "Fahrenheit 451" and the Movie "Equilibrium"
Women's Roles: 1001 Nights and The Iliad
Realism in American and British Literature
Power and corruption in shakespeare's plays.
The Use of Ethos
The Play "Trifles" and the Short Story "A Jury of Her Peers" by Glaspell
Stern's "morning news" and shuster's "eclipsed": comparison.
Transcendentalist vs Dark Romantic Literature
Chiew's, Ramos', and Chimamanda's Short Stories
Love for nature: a symptom of a lovesick heart.
Overview of World Literature
Compare and contrast lena younger and walter lee younger, "bhagavad-gita", "odyssey" and "the epic of gilgamesh": contrast and comparison.
"Learning to Read and Write" and "The Library Card"
William Blake' Poems Comparison: "The Lamb" and "The Tyger"
"raymond's run" by bambara and "spending the night with the poor" by shepard, "night" by elie wiesel and the book of job comparison, literature as an agent of change and progress, "mirror image" by coakley and "a secret lost in the water" by carrier, the father poems of li-young lee, robert hayden and eric chock.
Shakespeare's "Macbeth" and Sophocles' "Oedipus"
Science-Fiction Protagonists: Bradbury, Heinlein, Pratchett - Comparative Essay Example
Yevgeny zamyatin's we and george orwell's 1984 - sample comparative essay, the importance of hospitality in greek mythology - sample comparative essay, inner-thoughts tell a story: comparing william falkner's as i lay dying and tennessee williams' a streetcar named desire - sample compare and contrast essay, sydney carton, the christ-like figure - sample charles dickens' a tale of two cities essay, demons in short stories: comparing the monkey's paw, catbird's seat, masque of the red death - sample comparative essay, the beauty of gothic cathedrals - sample art comparative essay, sci-fi movies vs. science-fiction books - sample comparative essay, defining great literature: the works of thornton wilder, flannery o'connor and chaim potok - comparative essay sample, brunelleschi and ghiberti's competing visions on the sacrifice of isaac - example art comparative essay, the trial of man and slave: comparing toni morrison's beloved and the book of genesis - sample comparative analysis essay, trapped by suffering: comparing herman herman melville's moby dick and edgar allan poe's the raven - example comparative essay, tradition vs. hope: thornton wilder's the skin of our teeth , shirley jackson's the lottery , issac asimov's the last question - example comparative essay.
Example Comparative Essay
Read through the following example comparative essay and annotate as a marker would. Consider what their strengths and weaknesses are, and what mark out of 20 you would be inclined to give the essay.
Consider style aspects such as:
How well have they followed the guide structure?
How often do they quote per paragraph?
How good is the formal language do they use to communicate?
How detailed is their knowledge of the contextual values?
Are their argument and ideas easy to understand – if so how have they achieved this?
Do they vary sentence lengths and try to make the essay interesting to read?
Have they made any glaring mistakes? If so, what are they?
Intertextual Connections: Pride and Prejudice and Letters to Alice
How does a comparative study of pride and prejudice and letters to alice bring to the fore ideas and values relevant to the lives of women in society.
The ideas and values relevant to the lives of women in society have become more complex over time, as evident through the numerous values and ideas that are still prominent within contemporary society, from the 18 th century. The 1980s epistolary novel Letters to Alice by Fay Weldon and Jane Austen's 1790s novel Pride and Prejudice bring to the fore these ideas and values in contrasting contexts, through the exploration of attitudes of women and society had towards advice, education and relationships. Austen's context highly valued the social conduct of women, but Weldon's contemporary context reflects a relaxed attitude to social conduct. The importance of education and familial relationships has remained, but has changed in how they are perceived by society, thus affecting the lives of women. Thus, the comparative study of these texts allows the reader to gain deeper insight into how the issues affecting the lives of women have altered or been sustained throughout time.
The values of receiving and giving advice between women permeate Letters to Alice and Pride and Prejudice, highlighting this value as relevant to women's lives as time progresses, because it allows them to have a secure future. The formal epistolary structure of Letters to Alice provides a means of presenting advice that's uncommon within contemporary society, and establishes Aunt Fay as representative of her 1980s context. The mentoring relationship between Alice and Fay is founded through giving advice within letters: "what others say are your faults… may it be carried to the extremes, you strengths, virtues". Weldon's juxtaposition of Fay's advice against criticism of Alice enforces the importance of sharing advice between women as writers in the twentieth century, as she believes it is difficult to obtain meaningful advice and criticism in the 21 st century.  This can also be viewed as the flow of advice moving down the familial social structure based on age, revealing that advice is only allowed to be given by older women – meaning that there is a kind of traditionalist matriarchal structure still present within female communities. Sharing advice between women is also prevalent within Pride and Prejudice, highlighting this as a continuous value relevant to women's lives. Letters provide symbolism of the close relationships between characters, as it was more confidential than public speech and not always subject to strict social conduct. The importance of sharing advice between women is seen through this medium of correspondence, and also reflects advice passing down the familial social structure. Mrs. Gardiner and Elizabeth's close relationship gives evidence to this facet of women's lives in Austen's early Victorian context. "Lizzy, this must go no farther than yourself, or Jane at most". Mrs. Gardiner's instructive tone, acting in her nieces best interests, emphasizes the close nature of their relationship – an exception to social norms, as in Austen's context, relationships were largely created for the ulterior motive of financial security. Thus the value of sharing advice is seen to be relevant to women's lives, past and present, in the study of Pride and Prejudice and Letters to Alice.
The role/importance of education for women in society recurs throughout Pride and Prejudice and Letters to Alice, although different reasons exist why this significant value is relevant to women's lives. Austen's attention to the level of education was driven by the notion of marriage. In her patriarchal English context, it is stressed that a woman "must possess" an "improvement of her mind by extensive reading". Darcy's dialogue reiterates the need for education to increase the likelihood of a marriage proposal. Frequent public and private speech concerning this issue demonstrates to contemporary readers that the only way a woman could financially secure her future was through marriage: "reasons for marrying…one thousand pounds in the 4 per cents, which will not be yours till after your mother's decease, is all that you may ever be entitled to". Thus, Pride and Prejudice highlights education as an integral part of women's lives in the 18 th century. Letters to Alice concurs "being elegantly and well developed" and a study of "the classics" dominated women's lives in Austen's tine, due to marriage prospects. However, Weldon contrasts this with the contemporary understanding of education for women. It is valued because it "enlightens", and "you are changed yet unchanged!" The oxymoron embodies the shift and alteration of attitudes in society, resulting in a greater appreciation of the value of education for women. The extended metaphor of the "City of Invention… is all, really, education is about" furthers Aunt Fay's argument of the significance education holds for women today because it can help break out of traditional roles and discover their potential, in contrast to Fay's sister, who is portrayed in a negative light. Therefore, the changing nature of the importance of education in Pride and Prejudice and Letters to Alice is relevant to the lives of women in society.
The value of familial relationships with and between women dominates Letters to Alice and Pride and Prejudice. Familial relationships are tested in times of conflict, as seen in Aunt Fay and Enid's relationship in Letters to Alice: "it is time we patched up this quarrel…we may even be reunited". Weldon's use of didacticism is evident of the imperative value of familial relationships in her context where family is significant in shaping an individual, regardless of conflict. This value is further seen in Fay and Alice's relationship: "trying to help her… see my letters as seed flung upon ground in need of literary fertilizer". Weldon's metaphor demonstrates the contemporary perspective of familial relationships, revealing them as relevant to the lives of women, which is influenced by the positive family values instilled by literature in her context. Familial relationships are seen to be less concerned with marriage and financial status, thus reflecting Weldon's context, where the independence of women is highly valued. The attitudes towards familial relationships have altered significantly, when looking back at Pride and Prejudice. Characters seek to distance themselves from taboo issues, particularly concerning women, which is evident in Lydia's elopement. Her scandal deeply affects the family's relationships and risks their social standing, which in turn jeopardizes the marriage prospects of her sisters. Mr. Collins is representative of the general attitudes towards familial relationships in times of conflict "the death of your daughter would have been a blessing in comparison…leave her". We are shown through juxtaposition, the strict social conduct towards familial relationships in Austen's context, thus highlighting relationships as being based on one's public actions. Therefore, it can be seen that familial attitudes and relationships have undergone great change over time for women.
Social conduct and etiquette for women dominate Pride and Prejudice and Letters to Alice. The importance of these values for women in Austen's context is difficult to understand from a contemporary perspective – it was a dominating part of society, even at the expense of individual emotions: "politeness, warred, as always, with desperation". Weldon's awareness deepens the intensity behind dialogue within Pride and Prejudice, knowing the possible hidden tension resulting from the strict social etiquette expected of women. Weldon juxtaposes this to the attitudes to women's social conduct of the 20 th century "it is better to be sexually experienced than innocent", where sex is a commodity, not virginity. The brief listing contrasts the change in social expectations of women, revealing them to have shifted to the other direction over time. While in Pride and Prejudice, formal introductions are required: "it will be impossible for us to visit him, if you don't", emphasizing the women's need to follow social conduct and men. Thus it is evident that although social etiquette for women is still valued, it has become a different focus.
Although I was aware of the general context of Pride and Prejudice and Letters to Alice, the comparative study of the texts has shown me the change and lasting issues relevant to women's lives in society- education, advice, relationships and social conduct. The comparative study of the texts together has significant synergistic value, allowing the reader to make informed judgments about the ideas and values pervading the lives of women in both contexts. These connections bring to life the values which have shaped women in literature, and influenced generations over time.
Try our Comprehensive English Courses!
TOP CATEGORIES
AS and A Level
University Degree
International Baccalaureate
Uncategorised
5 Star Essays
Study Tools
Study Guides
Meet the Team
AS and A Level: Comparative Essays
English Literature
Comparative Essays
"English poets are being forced to explore not just the matter of England, but what is the matter with England" (Seamus Heaney) - Discuss.
"English poets are being forced to explore not just the matter of England, but what is the matter with England" (Seamus Heaney). Discuss. It is an inevitable fact that the consumers of literature - laymen and literary critics alike - tend to group together texts and authors into separate categories, and attach to each category a number of supposedly 'common' characteristics and idiosyncracies which all its members apparently share. Philip Larkin and Ted Hughes, and their poetry, are no exceptions. Larkin and Hughes are often linked together when discussing English poets, and do have a number of things in common: they were born within eight years of each other, they wrote and published their poetry at similar times, and both are identified with the north of England. Both men were writing at a time when the notion of a stable and established England was being undermined, largely due to the rapid social change initiated by the termination of the Second World War. Thus both poets were heirs to a unique poetic impulse which sought to reject the old order of modernism by employing creative and innovative forms of expression: the new consciousness of a new generation. Yet although Larkin and Hughes are frequently grouped together as 'English post-war poets', a term which suggest homogeneity, there is in reality more diversity in their approaches than is commonly assumed.
Word count: 3208
Level: AS and A Level
Subject: English
Compare the two poets Ted Hughes and Simon Armitage.
Compare the two poets Ted Hughes and Simon Armitage In the untitled poem by Simon Armitage, the poem describes to us a short story that happened many years ago. The story is of a 13-year-old boy during puberty, and not knowing how to deal with his feelings for a girl in his class. The boy heated up scissors in a flame in a chemistry lab and then handed them to the girl marking rings around her fingers. We presume that the boy in the story is the poet, Simon Armitage as the poem is written in 1st person. The poet now feels a little sorry for what he did but tries to excuse it using the sentence, '...that was just my butterfingered way, at 13 of asking you to marry me.' In this quote he tries to use his age as an excuse as he was only young. The poet telling the story does not actually say that he is sorry but we get that impression from the quote, 'Don't believe me, please, if I say...' when the poet was 13 though we get a different opinion of what he was feeling, we get the impression that he felt amused, proud and triumphant of what he had done, but know looking back does not feel the same as he did. I believe that the overall message of the poem is to ask the girl that he burnt at 13 to marry him; he tries to excuse what he did and then goes on to say; 'Don't believe me please, if I say, that was just my butterfingered way, at 13 of asking you to marry me.' I believe
Comparing and analysing Heaney's 'Blackberry Picking' and Plath's 'Blackberrying.'
Comparing and analysing Heaney's 'Blackberry Picking' and Plath's 'Blackberrying.' In this essay I shall compare these two poets by studying one poem by each of them and analysing the different literary devices used. Both 'Blackberry picking' and 'Blackberrying' contain strong and powerful uses of imagery. Blackberrying is the first poem, which I shall be studying. It begins, again, rather dully and yet brings across more of a scenic image. "Nobody in the lane, and nothing, nothing but blackberries." Obviously this opening line is trying to show a picture of large numbers of blackberries, but notice how she emphasises the negatives as though it is the fact that here are no forms of life around which she is enjoying and not the blackberries. The first image, which she writes of 'A Blackberry alley, going down in hooks', this, is quite a sinister image for each to start. The second image, which she writes of, is that of the size of the berries "big as the ball on your thumb" but she then adds to this by saying the berries are "dumb as eyes." This is an interesting image to be putting to the reader for she is mixing the senses suggesting that the berries have eyes. However this does not bother her because unlike people the berries cannot speak to her or harm her in any way. She moves on from this to include anthropomorphism by describing the berries as "fat", this is normal
Compare and contrast Ulysses and The Love Song of J. Alfred Prufrock in their treatment of ageing and ambition
Compare and contrast Ulysses and The Love Song of J. Alfred Prufrock in their treatment of ageing and ambition The title of Eliot's poem initially suggests that it is not a traditional love poem at all. Eliot's choice to use the initial "J" instead of a first name implies a sense of importance, however Prufrock is a connotation of a "prude" in a "frock" which pokes fun at the pompous nature of the name and implies a subliminal other meaning to the name. Prufrock begins in the unpleasant modern world, which is comparable to "da Montefeltro" in Dante's "Inferno" being trapped in hell; however Prufrock is fixed in a lonely, isolating city. This reflects Prufrock's ambition, because he is insecure and feels as if he is trapped and cannot go anywhere. Eliot's imagery is extremely important in illustrating pieces of Prufrock's personality. He uses images of the city being bleak and frightening. The image of "the evening is spread out against the sky like a patient etherized upon a table" shows that Prufrock's view of the world is that it is bleak and empty. This also illustrates Prufrock's lack of ambition because it shows that he feels there is nothing good in the world worth trying for. Prufrock is afraid to speak to the women he sees because he thinks that he wont be able to say anything capable of making them become interested in him, and his overwhelming insecurity and fears
Thomas hardy poem - neutral tones
Taking Neutral Tones as a starting point, discuss the emotions and reactions to love shown by Hardy in his poems about unrequited love as compared with the 1912-3 collection. You should view this as a chance to really hit AO5. I want lovers named and through circumstances of each discussed as fully as possible. Hardy's focus in many poems is around the subject of unrequited love and exhibits the emotions that are felt at that period of time. He also wrote a selection of poems called the 1912-13 collection, which focused on his first wife Emma and her death, however, these poems rarely talked about his love for her. It was mostly about blame or opportunities that he could have had with her but he had let pass. The theme of missed opportunities also runs through poems other than the 1912-13 collection. In Hardy's poem 'Neutral Tones', Hardy talks about a memory he has when he is 27 years old. This poem is a snapshot of a moment, where he recalls standing with his former young love by the side of a pond, in the middle of winter, 'we stood by a pond that winter day'. The unknown girl and Hardy are surrounded by dead landscape that acts as a metaphor for their emaciated relationship, 'the sun was white'. The white colour of the sun represents emptiness and lack of passion, the sun has been drained of its natural golden colour. Hardy uses pathetic fallacy in this metaphor to
How Do These Poems Reveal Shelley(TM)s Views About The Role Of The Poet?(TM) Discuss.
'How Do These Poems Reveal Shelley's Views About The Role Of The Poet?' Discuss. Throughout Shelley's poetry, the figure of the poet is displayed not just as an intelligent witty entertainer or an intellectual social observer but is in fact, a prophet. Shelley does not try to hide the fact he believes himself to be a prophet, a splendid soul with the divine gift to restore freedom to the people and bring justice to those who need it. Shelley felt that poets have a supreme connection with nature and with this connection are able to translate the 'cosmic truths' of the world into work for people to admire and act upon. Shelley was said to compare himself to Prometheus and even Jesus Christ in the sense that he, as a poet, was a prophet, whose duty it was to liberate the peoples of the world by perceiving the world around him and translating the 'messages' from nature to the general public who would, in turn, throw off the shackles of their oppressors and rise up. Shelley also felt that poets carry a burden, similar to Christ carrying the crucifix, as they are persecuted for their works and are often misunderstood. Evidence of this can be seen when studying Shelley's poetry as well as his life. Shelley uses nature as his primary source of poetic inspiration, which was typical of Romantic poets at the time. In such poems as "The Mask of Anarchy" (1819) and "Ode to the West
Larkin often seems to criticise society. In the light of this statement, what connections have you found between the ways in which Larkin and Abse write about the society in which they live? In your response include at least two of Larkins
'Larkin often seems to criticise society'. In the light of this statement, what connections have you found between the ways in which Larkin and Abse write about the society in which they live? In your response include at least two of Larkin's poems. Larkin criticises society in many of his poems and also does it from a superior place in an attempt to distance him from the society which he criticises and this can be seen in Nothing To Be Said. On the other hand, Abse writes about society and community whilst he participates in it and is a part of it. Larkin tries to stunt and remove the parts of society he criticises whilst it is clear Abse attempts to preserve many of the positives in society, for example in The Story of Lazarus, a story that surrounds the optimistic tale of someone surviving something so horrific. Abse is also very proud of the society from which he grew for example he is proud of being Welsh. Larkin labels and stereotypes the working class with a superior view in Nothing To Be Said, for example in the first stanza he describes the working class as 'small-statured cross-faced tribes', giving the impression that he views the working class as poorly developed, and a sense of savagery and it is possible to assume that Larkin viewed them as not very intelligent also. In addition to this, the use of the word 'tribes' is particularly powerful and evokes this
Warning by Jenny Joseph and On Ageing by Maya Angelou
Warning by Jenny Joseph and On Ageing by Maya Angelou Warning by jenny joseph is a humorous way of looking towards old age. It is written as a monologue within which the poet describes how she will behave when she is an old woman. In The first stanza she talks about herself and lists all the things she will do when she is old. She says she will wear the colours purple and red which are significant in the fact that they are bright garish colours. The two colours clash with each other and would not be put together by someone who cares about keeping up their appearance. One of the main themes to this poem is the idea of rebelling against the way society expects you to behave and the idea of not conforming therefore she decides to deliberately make a statement with her appearance by wearing clashing colours to show rebellion against the idea of everyone looking the same- everyone conforming. This idea of rebellion is further emphasised when she says "I shall spend my pension on brandy... and say we've no money for butter". She has decided that she is going to be deliberately difficult and irresponsible. She is desperate to rebel against the norms of responsible adulthood and change the way she has always been " escape from the sobriety of my youth" . The acts she chooses are harmless and humorous and she will be likely to get away with them as people will think she is
Compare the two "Wuthering Heights" poems by Sylvia Plath and Ted Hughes.
> Compare the two "Wuthering Heights" poems by Sylvia Plath and Ted Hughes. Poets Sylvia Plath and Ted Huges both wrote poems by the name 'wuthering heights'. Based on the book by Emily Bronte, Both poems are highly descriptive and try to capture the essence of the landscape about which they were written, both with very different effect. Ted Hughes Describes a vibrant landscape. He paints a picture of a wild but beautiful place leading to a very positive tone in his poem. Huges poem has an almost aspirational quality. He talks of Emily Bronte as if he, or his character, wishes to be just like her. This gives the poem a far more positive tone than that of Sylvia Plath. Plath creates a deeply depressing, almost disturbing tone through her use of description. This results in a far more negative feel about the poem. This negativity seems to reflect both the wildness of the landscape and also her feelings. Huges uses his poem to tell a story that puts the reader in the position of the character in the poem. This leads to the reader feeling like a part of the poem, therefore creating a personal interest in the surroundings, which are described to them. The poem seems to be about more than just the landscape. It is about beginning to understand the book by Emily Bronte and in doing so understand the moor itself. Plath on the other hand uses her poem as a metaphor for her
George and Lennie- COmparison and Contrast
David Urlanda George and Lennie (Comparison and Contrast) In the novel Of Mice and Men, the main characters George and Lennie were brought up closed to us. Through the first several pages of the book, these two characters were visualized. "George was small and quick, dark of face, with restless eyes and sharp, strong features. Every part of him was defined: small, strong hands, slender arms, a thin body and nose." While Lennie the opposite of George, "is a huge man, shapeless of face, with large pale eyes and with sloping shoulders." John Steinbeck describes these two characters as the opposite of each other. He describes Lennie as big man who thinks just like a child, and George as a small and a strong man. Steinbeck differentiates George and Lennie from each other on their mental and physical appearance and strength, George a small man and his opposite Lennie a huge man. In their physical appearance George was visualized with defined body parts and with strong features while Lennie with a shapelss face. In terms of mental ability, Steinbeck said that Lennie has a mild mental disorder that made him the weakest character in the novel. While George, compared to Lennie, he is the boss, he decides on everything they will do and Lennie depends on what he say. George and Lennie traveled together, since Lennie's Aunt Clara died. They are both migratory workers seeking
Other great essays
A Comparison Of 'Dulce Et Decorum Est' And 'Suicide In The Trenches'
Presentation of Suffering in Dulce et Decorum est and The Sentry
Compare and contrast 'MCMXIV' by Philip Larkin and 'Six Young Men' by Ted H...
Fewer than 1000 75
1000-1999 131
2000-2999 19
Teacher Reviews
Peer Reviews
Writing Home
Writing Advice Home
The Comparative Essay
Printable PDF Version
Fair-Use Policy
What is a comparative essay?
A comparative essay asks that you compare at least two (possibly more) items. These items will differ depending on the assignment. You might be asked to compare
positions on an issue (e.g., responses to midwifery in Canada and the United States)
theories (e.g., capitalism and communism)
figures (e.g., GDP in the United States and Britain)
texts (e.g., Shakespeare's Hamlet and Macbeth )
events (e.g., the Great Depression and the global financial crisis of 2008–9)
Although the assignment may say "compare," the assumption is that you will consider both the similarities and differences; in other words, you will compare and contrast.
Make sure you know the basis for comparison
The assignment sheet may say exactly what you need to compare, or it may ask you to come up with a basis for comparison yourself.
Provided by the essay question: The essay question may ask that you consider the figure of the gentleman in Charles Dickens's Great Expectations and Anne Brontë's The Tenant of Wildfell Hall . The basis for comparison will be the figure of the gentleman.
Developed by you: The question may simply ask that you compare the two novels. If so, you will need to develop a basis for comparison, that is, a theme, concern, or device common to both works from which you can draw similarities and differences.
Develop a list of similarities and differences
Once you know your basis for comparison, think critically about the similarities and differences between the items you are comparing, and compile a list of them.
For example, you might decide that in Great Expectations , being a true gentleman is not a matter of manners or position but morality, whereas in The Tenant of Wildfell Hall , being a true gentleman is not about luxury and self-indulgence but hard work and productivity.
The list you have generated is not yet your outline for the essay, but it should provide you with enough similarities and differences to construct an initial plan.
Develop a thesis based on the relative weight of similarities and differences
Once you have listed similarities and differences, decide whether the similarities on the whole outweigh the differences or vice versa. Create a thesis statement that reflects their relative weights. A more complex thesis will usually include both similarities and differences. Here are examples of the two main cases:
While Callaghan's "All the Years of Her Life" and Mistry's "Of White Hairs and Cricket" both follow the conventions of the coming-of-age narrative, Callaghan's story adheres more closely to these conventions by allowing its central protagonist to mature. In Mistry's story, by contrast, no real growth occurs.
Although Darwin and Lamarck came to different conclusions about whether acquired traits can be inherited, they shared the key distinction of recognizing that species evolve over time.
Come up with a structure for your essay
Note that the French and Russian revolutions (A and B) may be dissimilar rather than similar in the way they affected innovation in any of the three areas of technology, military strategy, and administration. To use the alternating method, you just need to have something noteworthy to say about both A and B in each area. Finally, you may certainly include more than three pairs of alternating points: allow the subject matter to determine the number of points you choose to develop in the body of your essay.
When do I use the block method? The block method is particularly useful in the following cases:
You are unable to find points about A and B that are closely related to each other.
Your ideas about B build upon or extend your ideas about A.
You are comparing three or more subjects as opposed to the traditional two.

About Insight Publications
Insight News
Insight School Sponsorships
Insight Writing Competition 2023
Jobs at Insight Publications
2023 Catalogue
New & Upcoming Titles
Australian Curriculum Years 7 to 10
Daily Practice Series
English for NSW Years 7 & 9
Guide to Writing
Insight Issues
EAL Resources
English Resources
English Language Resources
Literature Resources
Text Guides for 2023 Text List
All Text Guides
Comparison for 2023 Text List
All Comparison Guides
2023 Sample Essays
Comparison Sample Essays
EAL Sample Essays
All Sample Essays
Individual Articles
A Midsummer Night's Dream
Hamlet 2nd edition
Julius Caesar 2nd edition
King Lear 2nd edition
Macbeth 2nd edition
Othello 2nd edition
Romeo & Juliet Complete Play 2nd edition
Romeo & Juliet Abridged Play 2nd edition
The Merchant of Venice 2nd edition
English Handbook 2nd Edition
Film Analysis Handbook
Literature Handbook
EAL Listening Practice Student Collections
Exam Guides
Insight Practice Exams – Print Only
VCE Year 12 2023 Trial Exams
HSC Year 12 2023 Trial Exams
Curriculum Grids
EAL Listening Practice Collections
Digital Login
Frequently Asked Questions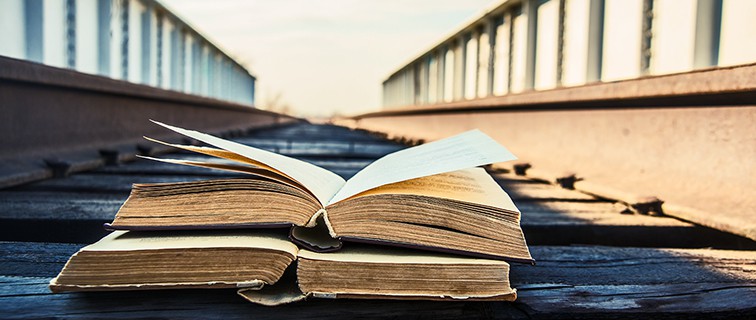 Writing a comparative essay
This week, Insight writer and English teacher Melanie Flower outlines steps you can take to write your best comparative essay.
The comparative essay is still a relatively new element of VCE English, only becoming part of the Study Design in 2016. However, while the Area of Study is new, your essay should still have a clear and largely familiar structure, with an introduction, body and conclusion. Last year every topic in Section B of the VCE English examination included the word 'compare', and it is essential to note that the comparison of texts is the central requirement for this response, even if the word does not explicitly appear in the topic.
The comparative essay can be tackled in a variety of ways, and it is worth experimenting with different approaches throughout the semester to find the one that suits your strengths.
Read the topic carefully
Make sure that you understand exactly what the topic is asking you to do. The topic might invite a broad thematic comparison, which requires a thoughtful understanding of the ways a particular theme is explored in both texts. Other topics focus on an aspect of the texts' construction, such as characterisation or setting, and require you to show an understanding of the texts' form and genre.
You could also encounter a topic that contains one or two quotes. This type of topic necessitates a very thorough knowledge of your texts, as you need to recognise the context of each quote, identify the key ideas being addressed in each, and understand how these ideas are explored in both texts.
Give roughly equal weight to each text
Each text pairing has been carefully chosen to offer points of comparison, in terms of both similarities and differences. While you may have a preference for one text over the other, it is essential that you do not allow this to limit the scope of your discussion. One easy way to make sure that you are addressing both texts equally is to balance every point, example or quote from one text with an equivalent from the other. This can be done in the planning stages, giving you a wealth of material to use in your essay.
Choose your preferred structure
The broad structure of a comparative essay is already very familiar to you, and consists of an introduction, several body paragraphs and a conclusion. The introduction should include a clear contention that alerts the reader to your response to the topic, as well as the main ideas your essay will explore. It must contain references to both texts. Similarly, your conclusion should summarise the points you have made and leave the reader with a clear understanding of your position on the topic. These elements are common to all analytical text response essays. The difference in a comparative response is in the way the body paragraphs are structured and organised. You essentially have two basic options for the body: the block approach or the woven approach.
The block approach:  This approach involves devoting a paragraph or two to each text, examining the ways each of them address the ideas raised by the topic. The final body paragraphs pull this material together and discuss the similarities and differences between the texts' approach to the central ideas explored in the essay. This structure appears straightforward, but it can be challenging to maintain a strong connection between the texts when discussing them in isolation. A careful use of linking words is essential to ensure that the essay is cohesive and the comparison of texts remains at the fore.
The woven approach:  Using a more sophisticated structure, the woven essay draws evidence from both texts within each body paragraph. Topic sentences focus on an aspect of the ideas raised by the topic rather than on individual texts or characters, leaving you free to explore material from both sources in the paragraph. It can be challenging to move between two texts, although with practice, this will become easier. One useful strategy is to begin your discussion of a particular idea with a sentence addressing text 1. Then start the next sentence with a linking word or phrase that leads to a statement about text 2's perspective on the same idea. A third sentence links both texts, adding an overall position statement. This approach allows you to move smoothly between the texts while also engaging in deep analysis of their ideas.
Focus on differences as well as similarities
We tend to be very alert to similarities between texts, which are usually relatively simple to identify; however, often the most interesting discussion will devolve from a consideration of the differences. These provide an opportunity to explore contrasting situations and points of view, thus demonstrating your engagement with both the texts and the ideas they present.
Use linking words and phrases
When moving the discussion between texts, regardless of the overall essay structure you have chosen, use appropriate linking words and phrases to maintain fluency and cohesion. These links help your reader to understand the connection between the ideas you are discussing, whether they are similarities or contrasts.
Phrases that you can use to discuss similarities include:
similarly, likewise, in the same way, also, along similar lines, in the same fashion .
Phrases useful for indicating contrast include:
in contrast, on the other hand, unlike (text 1), regardless, however, conversely, on the contrary, nevertheless .
Used purposefully, these words and phrases help guide your reader through your discussion, ensuring that they understand the relationship between the texts and the ideas explored in your response.
Explore a range of elements
To add depth to your response, consider a variety of textual elements in your discussion. While the topic may prompt you to focus on character or theme, your response will have more depth if you are able to draw other aspects of the texts into your discussion. You could note the impact of the narrative voice, reflect on how structure shapes a reader's responses, consider the influence of genre on the texts' construction, or acknowledge differences in style or authorial purpose. All of these elements provide you with opportunities to consider the texts as constructs, leading to a more complex and sophisticated analysis.
_____________
The comparative essay is a challenging, but ultimately satisfying, opportunity to explore intertextual connections. By considering the different perspectives offered by carefully paired texts, you can enrich your understanding of both texts and draw new meanings from them. Ultimately, the best way to find an essay style that works for you is to experiment. Try a few different approaches, note the feedback you receive from your teacher, and use this to finetune your approach. Remember that examiners are not looking for a single, standard essay format. They are interested in your ideas and your genuine responses to the texts, and whichever structure best allows you to present these is the most appropriate structure for you.
Need help with your comparative essays? Insight has two Insight Sample Essays for each List 2 text comparison for English. Each high-level essay features annotations with assessor comments identifying the elements of the essay that work and areas for improvement, as well as tips on how to approach the essay topic and appropriate strategies for analysis.
Insight Sample Essays are produced by Insight Publications, an independent Australian educational publisher.
Photo credit: maradon333/shutterstock
Analysis versus recount: what's the difference?
Keeping in touch with unit 3 eal, great to have you back.
Captcha *
Need to create an account?
Your personal data will be used to support your experience throughout this website, to manage access to your account, and for other purposes described in our privacy policy .
Home — Essay Samples — Business — Management — Comparative Analysis

Essays on Comparative Analysis
Shakespeare's king lear and shirwadkar natsamrat: a comparative study.
Rated by a GradeFixer's writer
Comparative Analysis of The Writings of Jonathan Edwards and Thomas Paine
Made-to-order essay as fast as you need it.
Each essay is customized to cater to your unique preferences
+ experts online
Comparative Analysis of The Two Types of Lifestyles: Hunting and Gathering Vs. Settlements and Agriculture
Comparing and contrasting analysis of the maximalist and minimalist democracy, analysis of "it's me" by huma bhabha and "dancing figure" in terms of portraying the human figure, comparative analysis in art: pablo picasso and henry moore, let us write you an essay from scratch.
450+ experts on 30 subjects ready to help
Custom essay delivered in as few as 3 hours
Compare and Contrast Analysis of Roman and Greek Culture
Comparative analysis of the works of charlie chaplin and buster keaton, comparative analysis of csr programs of mcdonald's and nando, comparative analysis of "ain't i woman" by isabella baumfree and "lynching and the excuse for it" by ida b. wells-barnett, get a personalized essay in under 3 hours.
Expert-written essays crafted with your exact needs in mind
Analysis of Connections Between The "Growing Up with Poverty and Violence: a North Lawndale Teen's Story" by Daleen Glanten and "The Autobiography of Malcolm X" by Alex Haley
Othello and o the movie: a comparative analysis of two works, jd sports and itunes comparative analysis, comparative analysis of the disengagement theory and activity theory in terms of its relation to the caregiver, comparative analysis of streetcorner man and the handsomest drowned man in the world, comparative analysis of the original and the adaptation versions of king kong, cat on a hot tin roof: film vs play comparison, porter's 5-forces analysis of honda, toyota and nissan, social policy problems and income inequality, analysis of the features of two contrasting businesses: marks and spencer and nspcc, overview of digital marketing in comparison to the traditional one, bhagavad-gita and dante's inferno: a religious comparative, static and dynamic analysis, comparison or rome and persia, india & brics: comparative analysis, the analogies between john green's books, comparative analysis: merger surge in 1960s to 1980s, life issues raised in turgenev's novels, the rickshaw boy by lao she: comparative analysis of the love of interest of huns and fuzzy, comparative study of spur and kfc.
Comparative analysis is the process of comparing items to one another and distinguishing their similarities and differences.
Relevant topics
Time Management
John D. Rockefeller
Advertisement
Madam Cj Walker
By clicking "Check Writers' Offers", you agree to our terms of service and privacy policy . We'll occasionally send you promo and account related email
No need to pay just yet!
We use cookies to personalyze your web-site experience. By continuing we'll assume you board with our cookie policy .
Instructions Followed To The Letter
Deadlines Met At Every Stage
Unique And Plagiarism Free