Leadership Dissertation Topics
Leadership is a fascinating topic that spans many disciplines, including Management, Politics, Sociology, and Psychology. This makes it a very popular dissertation choice for undergraduates and postgraduates alike.
If you're thinking of writing a dissertation on leadership then it's important to choose an interesting and engaging topic. Most importantly, you should choose a topic that allows you to critically engage with the existing literature. That said, the following sections will highlight some of the key issues and debates within the field of leadership, including issues related to ethics, culture, COVID-19, and digital innovation.
Styles of Leadership
Culture and gender differences in leadership, leadership and organisational culture, change management and leadership in the wake of covid-19, leadership, sustainability, and the climate crisis, digital transformations and leadership.
There are many theories of leadership, some of which favour an impersonal style (transactional) and some of which favour a visionary and emotional style (transformational). Many leadership dissertations tend to identify a particular 'style' of leadership and then evaluate its relationship to another variable, such as organisational performance. This could be a good option if you are looking for a tried-and-tested dissertation topic. More recently, theorists have begun to consider what it means to be an 'Ethical' leader, and the extent to which decision making is based on moral factors. This could an interesting option if you are looking for an up-to-date leadership dissertation topic for 2021. Example titles are provided below:
Does leadership style (transformational, transactional, authoritarian) influence employee satisfaction?
What is the link between transformational leadership, innovation, and organisational performance?
Is servant leadership an effective form of leadership in the not-for-profit sector? A case study approach.
Are leaders born or made? Evaluating the trait approach to Leadership
To what extent does the sector determine the style of leadership needed? A comparison between primary, secondary and tertiary sectors.
Recruiting, selecting, and retaining ethical leaders: Searching for a 'best practice' approach.
Are psychometric tests capable of selecting ethical leaders?
What is the link between transformational leadership and creativity?
Is transformational leadership always effective? A critical approach.
Do leaders make decisions rationally or intuitively? A review of the existing literature.
What are the antecedents of moral decision making in the workplace?
Now that we are living in an increasingly globalised and diverse world, it is necessary to consider how culture and gender might interact with theories of leadership. Here are some title suggestions to get you started:
Is leadership diplomacy linked to employee satisfaction? A cross-cultural analysis of Canada vs. the Netherlands.
Analysing the effectiveness of servant leadership in China's public sector.
Is directive leadership more common in 'masculine' (Hofstede) countries?
Analysing the differences between Chinese and Western leadership styles: Is globalisation bringing us closer together or not?
Exploring the role of gender differences in leadership, what is the significance of 'social confidence'?
Are women more likely to be ethical leaders? A qualitative approach
Exploring the challenges faced by expatriate leaders in South East Asia: A qualitative approach.
One of the key debates in the Management literature relates to whether (and to what extent) leaders are able to influence organisational culture. If you are looking for a topic fit for 2021, then this could be a great debate to get your teeth into. Here are some title suggestions:
Do ethical leaders have a positive 'trickle-down' effect on organisational culture?
Could servant leadership foster a positive work culture?
Exploring the relationship between organisational culture, leadership behaviour, and job satisfaction.
Do formalised performance reviews inspire employee motivation? A qualitative approach.
How do leaders in the Healthcare sector foster employee motivation and a positive organisational culture?
According to a recent article by People Management, the COVID-19 pandemic has taught us a lot about leadership and opened up new possibilities for this field of study. Notably, we've seen examples of highly ethical leadership (e.g., New Zealand MPs taking a voluntary pay cut), but we have also witnessed ethical misdemeanours (e.g., leaders refusing to compensate staff adequately). We have also witnessed the strength of community leadership as people have come together to support each other in their time of need, thereby problematising the idea that a leader is just a single person. So, why not impress your tutor with an up-to-the-minute leadership dissertation related to COVID-19? Here are some suggestions:
Analysing the leadership response to the COVID-19 pandemic: A case study of the UK government.
Using Kottler's 8-step change model to analyse Deliveroo's response to COVID-19.
How important is leaders' communication style during times of a crisis? A discourse analysis.
Analysing community leadership responses to the COVID-19 pandemic.
Unethical leadership in times of crisis: Analysing Tim Martin's (JD Wetherspoon's) response to the pandemic.
Leading teams from behind the screen: How have managers in the corporate sector adapted to remote working?
Leadership lends itself perfectly to topical debates surrounding climate change and sustainability. Here are just a few suggestions for your dissertation:
Exploring the links between sustainability, innovation, and organisational performance.
How does Syngenta's leadership team normalise the use of neonicotinoid pesticides? A discourse analysis.
Mapping the rise of vegan culture: Who are the leaders and how do they lead?
Analysing the ethical leadership failure at Starbucks/Amazon
The climate change debate: Analysing political leaders' rhetoric
Finally, there's no denying the awe-inspiring digital transformations we have witnessed over the last decade. The rise in AI and robotics, for example, has transformed the way we communicate and consume. In the leadership literature, there is a need to understand how leaders are adapting to these digital innovations. Moreover, within the HRM literature, there is a need to understand how to recruit and retain the most promising 'digital leaders' in 2021 and beyond. That said, here are some topic suggestions you could choose for your leadership dissertation:
Is leadership theory keeping pace with technological innovation?
How do gig economy organisations use digital innovations to lead their workers?
How are leaders using AI to enhance organisational performance in the fashion and retail sectors?
Recruiting and retaining 'digital leaders' in 2021 and beyond.
You may also like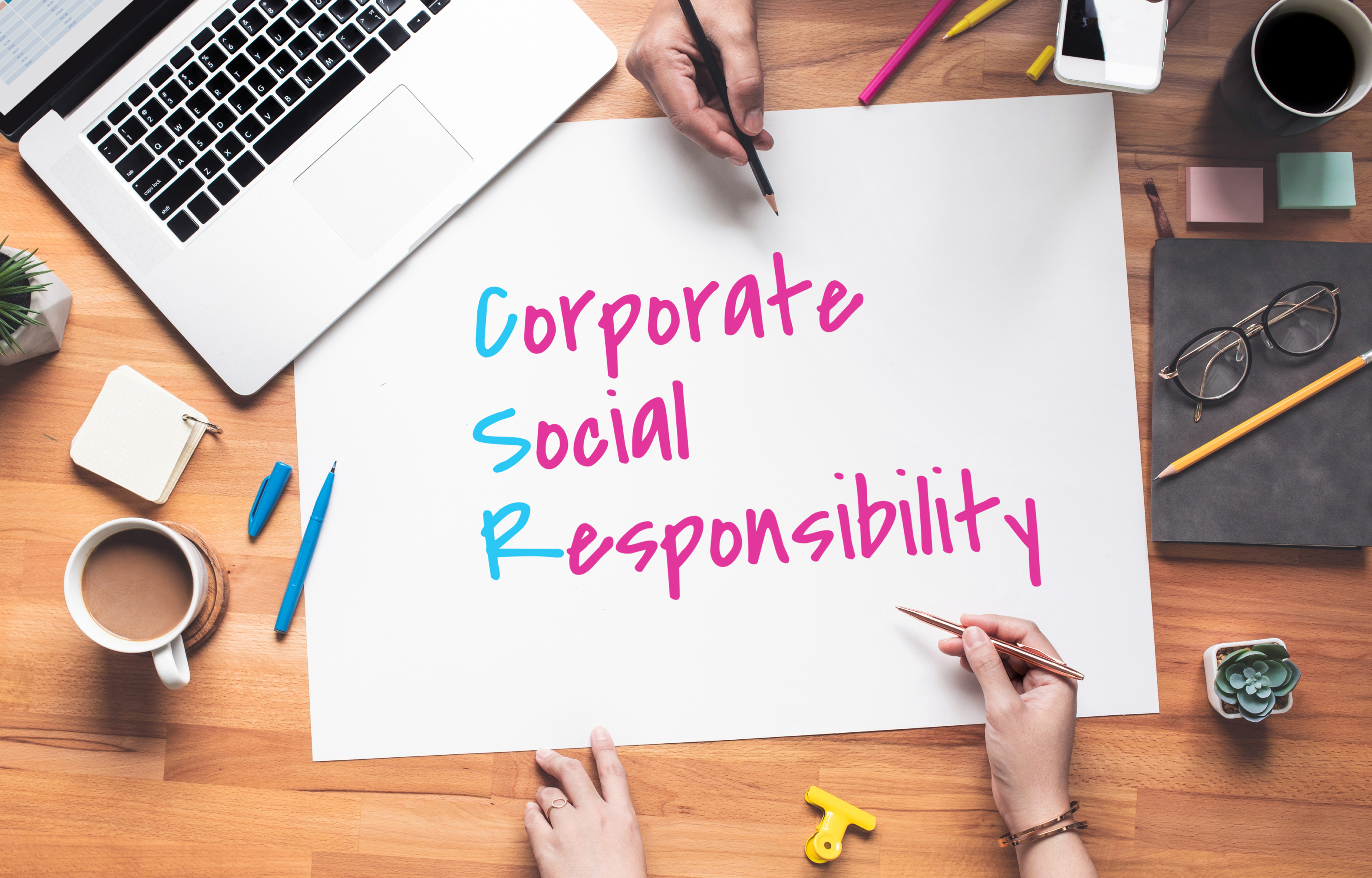 Advisories | Goldlink | Goldmail | D2L | Safety | A-Z Index
Digital Commons @ East Tennessee State University
Home > STUDENT-WORKS > PROGRAM-ETD > EDU-LEADER-ETD
Educational Leadership Dissertations
If you are a graduate student submitting your thesis or dissertation, please click here to access the submission form.
Theses/Dissertations from 2023 2023
School-wide Academic Outcomes and Instructional Modality Used During the 2018-2022 School Years , Matthew Bowser
The Modern Classrooms Project: Student Efficacy and Achievement , Rhiannon Dunn
Tennessee Promise and Two-Year Community College Retention and Graduation in Rural Appalachia , Tammy Dycus
Perception of Social Media as Seen by Educational Leadership Online Graduate Students , Todd Emma
Secondary Educator and Administrator Perceptions of Positive Behavior Interventions and Supports and Student Academic Achievement , Cynthia Everitt
Selecting Classroom Grading Practices: A Qualitative Study Exploring Teacher Experiences , Tallye Gass
Educator Understanding of the Individuals with Disabilities Education Act , Dana Johnson
Parent Choice: Learning Pods or Public Education During COVID-19 Pandemic , Shari Kinney
Resident Assistants as Students and Personnel During the COVID-19 Pandemic , Amy Korstange
Student Success Programming, College Academic Achievement Scores, and Retention Rates , Leslie D. Merritt
Finding the Path to College Completion: A Qualitative Exploration of the Experiences of First-Generation Students at a Technical College in Rural West Tennessee , JacQuene Rainey
School Leader Perceptions about the Implementation and Utility of Restorative Practices , Danielle Rutig
Teacher Self-Efficacy in Novice Job-Embedded Practitioners , Shay Shannon
Learning Mindset Dimensions and Completion Status of Tennessee Community College Students , Donna Sue M. Shellman
Advising Minority Pre-Med Students: Perceptions of Pre-Med Advisors at Institutions in the Southeastern Association of Advisors in the Health Professions Region , Victoria Street
Exploring the Experiences of Underrepresented Students Pursuing Health-Related Graduate or Professional Programs , Alison Williams
Theses/Dissertations from 2022 2022
The Front Lines of Student Success: A Phenomenography Exploring the Background and Knowledge of Primary Role Academic Advisors in Higher Education , Alicia N. Abney
Physician Quality Scores and the Presentation and Delivery Method of Data in a Residency Program , Monaco Briggs
A Phenomenological Study of Tenure-Track Faculty Serving in Dual Roles as Administrators , Keri L. Carter
A Phenomenological Study of Contributing Factors and Common Trends Related to Teacher Attrition in Western North Carolina , Preston Clarke
Academic Performance Among First-Year College Freshmen Following Participation in a Summer Bridge Program , Gregory Anderson Cross
Virginia High Schools: Academic and Social Climate Performance Measures and Black Public Secondary School Administrators , Tim Duncan
Adverse Childhood Experiences and Trauma-Informed Schools: Restorative Practices for Social and Emotional Issues in Education , Heather Easterling
Junior Reserve Officer Training Corps Instructor Perceptions of Instructional Delivery in a Virtual Environment , John Derek Faulconer
The Role of Middle and High School Principals During the COVID-19 Pandemic: A Phenomenological Study , Dustin Ford
Educators' Perceptions of Implementation and Outcomes of Trauma-Informed Care Training in Three Appalachian Elementary Schools , Jeannie Guess
The Impact of Mentoring in Closing the Achievement Gap for Black Male Students at a Predominantly White University in Tennessee , Patricia Waire Harlan
College Students' Perceptions of Sense of Community, Satisfaction, and Cognitive Learning in Online Classes , Laura Lynn Higgs Kappel
A Phenomenological Study on How University Employees Experienced Working from Home During a Pandemic , Amy Hill
Transfer Articulation and Transfer Agreement Success: Student Transfer from Community College to Locally Governed, Public, 4-Year Universities in Tennessee , Kathi Horne
The Lived Experiences of Students Who are Single Parents and Attending Community College: A Phenomenological Study , Debbie Johnson
Educator Perceptions of the Working Environment in Tennessee Elementary Schools that Actively Employ Positive Behavior Supports and Restorative Practices , Scott Thomas Lamie
Gen Z Students' Experiences with College Choice , Heather Levesque
Perceptions of Middle School Teachers Regarding Differentiation Instruction , Karen Mclerran
Relationships Between Dual Enrollment Parameters, College Completion, and Time to Completion at Tennessee Community Colleges , Victoria N. Mellons
Teachers' Perceptions on the Effects of COVID-19 on Juniors and Seniors in High School , Martha J. Meredith
An Examination of the Working Relationships Between General Education Teachers, Special Education Teachers, and Paraprofessionals in General Education Settings , Rita Page Hosay
Student Achievement and Teacher Perceptions of School Climate in Title 1 and Non-Title 1 Schools , Jennifer E. Pangle
Organizational Communication in Community Colleges: Staff Members' Perspectives , Sinthea Reynolds
Perceptions of Tenured Science Faculty Regarding the Provision of Reasonable Accommodations for Students with Disabilities , Rebecca J. Riggs
Student Experiences Leaving Health Profession Interest Areas , Megan Roberts
K-5 Elementary Alternative Program: A Case Study , William E. Scheuer IV
Beginning Teachers' Perceptions of Administrator Involvement in the Beginning Teacher Induction Process: A Phenomenological Study , Rachel Shepherd
Examining Diversity and the Role and Influence of Post-Secondary Faculty at a Predominantly White Institution in Tennessee: A Critical Race Case Analysis , Lanell Smith
Consequences of Caring: The Manifestation of Compassion Fatigue in High School Teachers During the COVID-19 Pandemic , Randi Staggs
A Quantitative Study to Examine the Relationship between School Administrators' Path-Goal Approach and Teachers' Perceived Working Conditions , Tierra Stark
The Effects of Previous Traumatic Experiences on Learning Outcomes: Perceptions of Black Men Who are Attending Community College , Willie Thomas
Community College Faculty's Perceptions of Culturally Responsive Teaching , Sarah Tolbert-Hurysz
An Examination of the Factors Contributing to Academic Resilience Among Socioeconomically Disadvantaged Individuals in Northeast Tennessee , Connie Larissa Trivette
Phenomenological Study of Positive Coteaching Dyads Perceptions of Their Coteaching Relationship , Ashley Weber
Examining How Black Administrator Employment Decisions are Impacted by the Behaviors of Supervisors , Annie Wilson Whitaker
The Contribution of Early Postsecondary Opportunities to Retention and Graduation Rates at One Community College in Tennessee , Joe Wingate
The Lived Experiences of Introverts and their Extracurricular Involvement in a Four-Year University Environment , Maigan Wipfli
Adaptation of Instructional Strategies and Practices During a Pandemic , Lacy E. York Hughes
Theses/Dissertations from 2021 2021
Assessment Scores of Remote and In-Person Learning for Grades Three - Six Students in an East Tennessee School District , Jessica Adams
Honors Participation at a Two-Year Community College: Academic and Student Engagement Outcomes , Amanda Bennett
A Causal Comparative Study of STEM Persistence Between Supported and Non-Supported STEM Interested Students , Elizabeth Bernardi
Perceptions of Roane State Community College Presidents on the Events Shaping the Institution's Leadership History , John Norris Brown
School Accountability and Chronic Absenteeism in the State of Tennessee , Heidi Campbell
Educator Perceptions of Generational Poverty, Adverse Childhood Experiences and Student Learning , Rachel Cook
Sororities Surviving COVID-19: A Phenomenological Study of Panhellenic Virtual Sorority Recruitment , Margaret Darden
Black and White Student Achievement Gaps in Tennessee , Haley Dirmeyer
Influence of Student Characteristics, Class Size, and Instructor Characteristics in Online Student Success , Melody K. Edmonds
A Phenomenological Inquiry Exploring Parental Involvement at Alternative Schools in Eastern North Carolina , Irv Glenn II
Teacher Perceptions of Shifts Within the School Culture After Implementation of a Trauma-Informed Program , Jennifer Green
Looping and Academic Achievement in Elementary Schools , Kate Hall
Response to Intervention 2 EasyCBM and AIMSweb Intervention Programs How They Relate to Student Growth , George T. Hopson
Perceptions of Occupationally Trained Technical College Faculty on their Preparedness to Teach and on the Need for Professional Development: A Phenomenological Study , Brandon Hudson
Generation X and Generation Y: An Exploration of Student Motivation to Learn and Technology Use , LaDonna Hutchins
Retaining First-Generation and Pell-Eligible Students with a Near-Peer Coaching Intervention , Kacie Hutson
Leadership Qualities of Female Presidents Serving the Tennessee Colleges of Applied Technology System , Kelli Kea-Carroll
Student Chronic Absenteeism and Perceptions of School Climate , Misty Keller
A Phenomenological Study Examining How the COVID-19 Pandemic Changed the Way Teachers Use Technology to Deliver Instruction from March 2020 - May 2021 , Dedra Lamb
A Study Investigating the Experience of Teachers' Innovative Adaptation of Teaching and Learning , Andrea Lowery
Defining Higher Education Writing Centers from the Perspectives of Writing Center Directors , Paul D. Ludwig Mr.
If You Can Dream It, You Can Do It: Walt Disney's Hero's Journey to Professional Identity , Charles McCoin
First-Generation Women Students' Perceptions of Support While Enrolled in Higher Education Institutions: A Phenomenological Study , Erin Blankenship Messmer
Remote Learning and Third-Grade Reading Performance in a 1:1 District , Amanda Milhorn
A Comparative Analysis of Levels of Importance, Satisfaction, and Engagement among Adult Learners and Tennessee Reconnect Recipients at two Community Colleges , Kelly A. Moore-Roberts
Educator Experiences Associated with Lateral Mobility: A Narrative Inquiry , Hunter Mullins
Teacher Perception Concerning the Role of Elementary Principals in School Culture and Climate , Robyn Murray
Developing Digital Literacy in Digital Natives: A Quantitative Study of Digital Literacy and Niswonger Online Students , Elizabeth Pavlovich
Educator Perceptions of the Organizational Change Experienced in the Shift from Traditional Grading to a Standards-Based System , Melinda Ford Rainey
Online Education and the Pandemic: A Narrative of the Experiences of First-Time Online Instructors During the Spring 2020 Semester , David Smith
Perceptions of Teachers of Color in Independent Schools: Factors Associated with Teacher Retention , Mary Smith
Social and Academic Experiences of Black, First-Generation, College Graduates While Attending Predominantly White Institutions , James Edward Stukes
Retention Rates and Pre-Matriculation Variables of First-Time, Full-Time Students at Three, Small, Private, Liberal Arts Universities in Georgia , Bonnie Taylor
Tennessee's Voluntary Prekindergarten (VPK) Program and Kindergarten Achievement , Kindetta L. Thompson
Evidence-Based Program Selection and Duration of Implementation of Social-Emotional Learning as Related to Student Growth and Non-Academic Outcomes , Colleen K. Weems
Dual Enrollment's Impact on Completion , Randy Young
Theses/Dissertations from 2020 2020
Beating the Odds: Perseverance and Its Influence on Male Students' Perceptions in Overcoming Generational Poverty , Grady C. Bailey Jr
University Budget Models, Institutional Size, and Student Outcomes , James P. Batchelder
Health and Academic Achievement in College and University Students , Amber Beane
Mapping a Course to Success: The Relationship of a College to Career Navigation Exploratory Course to Academic Success , Patrick D U Davis Sr
ACT Scores and High School Cumulative Grade Point Average as Indicators of College Graduation at one High School in East Tennessee , Ariane Day
Examining the Relationship Among Middle School Students' Performance on the TNReady Assessment, District Checkpoints, and Teacher-Assigned Grades , Kristina Dempsey
Emotional Intelligence and Decision-Making in Higher Education Administrators in Post-Secondary Institutions in Eastern Tennessee , Rachel Ellis
Teacher and Administrator Beliefs about Grade Retention in Northeast Tennessee School Districts , Christopher A. Feathers
Teacher Retention in Secure Residential Settings , Daniel Froemel
Students' Meaning-Making Journeys Towards Self-Authorship Through Self-Designed Gap Year Experiences , Erin Garcia
Page 1 of 11
Advanced Search
Notify me via email or RSS
Collections
Disciplines
Author Corner
Educational Leadership Graduate Program
Digital Scholarship Services
Sponsored by Charles C. Sherrod Library
Home | About | FAQ | My Account | Accessibility Statement
Privacy Copyright

Facts and Figures
Undergraduate Admissions
Graduate Admissions
Non-traditional Admissions
Pay Deposit
Undergraduate Majors
Graduate Programs
Honors College
Study Abroad
Professional & Continuing
Online Programs
Career Planning
Living on Campus
Clubs & Organizations
Spirit & Traditions
About Harrisonburg
Pay Your Deposit
Office of Financial Aid
Freshman Scholarships

James Madison University -->
Ph.D. in Strategic Leadership Studies
Why a Ph.D. in Strategic Leadership Studies?
Curriculum and Degree Requirements
Admission Requirements
New Students
Resources for Students
Registration Guide
Forms and Policies
Scholarly & Professional Development Opportunities
Funding Opportunities
Research and Scholarship Travel Grants
Faculty and Staff
Current Students
Advisory Board
Newsletters
Alumni Dissertations
2021-22 Scholarship
About #LEADCC
#LEADCC19 Home
'19 Conference Proceedings
#LEADCC21 Home
'21 Conference Proceedings
Conference Agenda
Conference Overview
Donate to SSLS
Community Leadership Course for Veterans
The Relationship between Leader Composure and Career Derailment Potential, and the Moderating Effect of Race, James D. Krauss, Ph.D.
Promoting Attainment: Examining the Impact of Institutional Expenditure Patterns on Graduation Rates, Matthew Lovesky, Ph.D.
The "New" Normal" A Mixed Methods Study of the Effect of the COVID-19 Pandemic on College Student Sense of Belonging, Hunter Swanson, Ph.D.
Systems Leadership on Seamless and Transparent National-Level Transfer Credit System: A Mixed Methods Study , Sevinj Iskandaraova, Ph.D.
An Entrepreneurial Mindset: Not Just For Entrepreneurs   Lindsay M. King, Ph.D.
An exploration of knowledge type and firm performance: A study in the MLB, Adam Lindberg, Ph.D.
Post-Application Factors Affecting Community College Enrollment,  Kyle McCarrell, Ph.D.
Experiencing the Pull and Push: Influences on Independent Contractor Motivation and Job Satisfaction, Andy Miller, Ph.D.
Transformational Leadership: The Role of Leader's Education and Professional Training ,  Ahmet Shala, Ph.D. 
Using Grit Scale Scores to Predict Retention and Persistence ,  Kristen Sowden, Ph.D.
Analysis of Alumni Giving at a Public Tier 1 Post-secondary Institution Based on Student Activity Involvement: Multivariate Logistic Regression Modeling for Alumni Giving Six to Nine Years from Graduation , Michael Speight, Ph.D.
First class teachers, second class citizens: A mixed methods investigation of the predictors of organizational commitment among non-tenure track faculty , Melissa Altman, Ph.D.
An integrated developmental model and measure of intercultural competence , N. Simone DuMerville, Ph.D.
Making work-life policies and perceptions public: An examination of corporate websites and employee ratings of work-life balance , Alyse Scicluna Lehrke, Ph.D.
Predicting attrition of new Student Affairs professionals through perceptions of work-related quality of life, synergistic supervision, and executive servant leadership , Wendy Lushbaugh, Ph.D.
Examining the Corrosive Effects of Government Corruption on Social Capital in Afghanistan: A Mixed Methods Study , Samiullah Nuristani, Ph.D.
Religiosity and national political leadership as essential conjoined social determinants of volunteerism: Implications for international non-governmental organization leaders , Theresa L Koepfler Reimbold, Ph.D.
Determining faculty capacity for transdisciplinary instruction , Nick Swayne, Ph.D.
Influence of remaining unmet financial need on the persistence behaviors of students enrolled at a small, liberal arts institution of higher education , Zachary Yoder, Ph.D.
Failure to launch?: Advancing the case for financial literacy interventions in postsecondary education , Cathleen Snyder, Ph.D.
Leading from the Field: Funded international nongovernmental organizations and the participatory development of long-term impact assessments , Geary A. Cox II, Ph.D.
Theatre as an intervention for empathy development among undergraduate students , Jonathan Stewart, Ph.D.
Perceived principal servant leadership and teacher stress , Donald "Greg" Harris, Ph.D.
Examining the impact of transformational and transactional leadership style on work attitudes, motivation, and work outcomes in nonprofit organizations , Kim Hartzler-Weakley, Ph.D. 
The influence of engaging centralized student support on the academic achievement of student veterans , Paul Morgan, Ph.D. 
Organizational factors associated with quality perinatal care , Lisa H. Akers, Ph.D.
Beyond beneficiaries of corporate philanthropy: The practice of corporate social responsibility in nonprofit firms , Roxann Allen, Ph.D.
Cultural influences on nonprofit servant leadership , Sungil "Calvin" Chung, Ph.D.
Developmental evaluation: Complexity leadership theory in practice-A mixed methods study , Terrence S. Fernsler, Ph.D.
The power of feedback: An indicator of mentor effectiveness during student teaching , Dara M. Hall, Ph.D.
Buying equal student achievement opportunities , Abbott W. Keesee, Ph.D. 
Argument education in higher education: A validation study , Paul E. Mabrey III, Ph.D. 
Clicks, likes, and shares: Using the theory of planned behavior, self-efficacy, and impression management to predict digital activism activities , Aaron Noland, Ph.D.
Leader self-efficacy in youth leader development: A mixed methods study , Christopher J. Rehm, Ph.D.
The impact of student leadership engagement on meaning in life and work during college , Heather Janel Strine-Patterson, Ph.D.
The achievement gap and students living in poverty: The role of core self-evaluation and transformational leadership in teachers , India Harris, Ph.D.
Predictors of private school sustainability using IRS form 990 , Paul G. Leaman, Ph.D.
Leadership, empowerment, and social capital in a civil society mental health program population in El Salvador , Samuel V. Nickels, Ph.D. 
Exploring nonprofits in the social economy: The social enterprise phenomena , Kofi S. Adimado, Ph.D.
The congruence of the social and conventional entrepreneur: An examination of goal split distribution, emergence by age, and antecedent model congruence , Eric M. Korn, Ph.D.
The impact of college leadership experiences on long term well-being , Kevin Meaney, Ph.D.
Nonprofit leadership: A study of governance changes over time , Daisha M. Merritt, Ph.D.
A mixed-methods study of Head Start Family Service worker qualifications and Family Services utilization: Implications for policy and leadership , Laura H. Trull, Ph.D. 
Transformational leadership and resilience, African-American women nonprofit leaders: A mixed-methods study , Donovan Branche, Ph.D.
The effects of academic libraries' resource, expenditure, and service decisions on library use: An analysis of ACRL and NCES data , Jody C. Fagan, Ph.D.
Combating occupational apartheid plaguing internationally trained professionals: A mixed methods description of activist entrepreneurship in cross-sector partnerships , Stephen Wayne Lambert, Ph.D.
Influence of entrepreneurship education on entrepreneurship development in post-secondary education , Kenneth Newbold, Ph.D.
Engaged citizenship: A longitudinal study of student engagement and early adulthood , Jennifer Rau, Ph.D.
Predictive modeling of alumni donors: An engagement model for fundraising in postsecondary education , Nicholas Rau, Ph.D. 
Changes in leadership self-efficacy, leader identity, capacity for socially responsible leadership, and curiosity due to a structured leader development program , Lori K. Pyle, Ph.D. 
Back to Top
Expenditures
Accessibility
Social Media
Leadership Dissertation
Effective traits to write a good quality of Leadership dissertation If you want to write one of the compelling leadership dissertations, if you want to win praise from you dissertation supervisor, if you want to be the envy of your batch because of your great leadership dissertation, you have come to the right place. In […]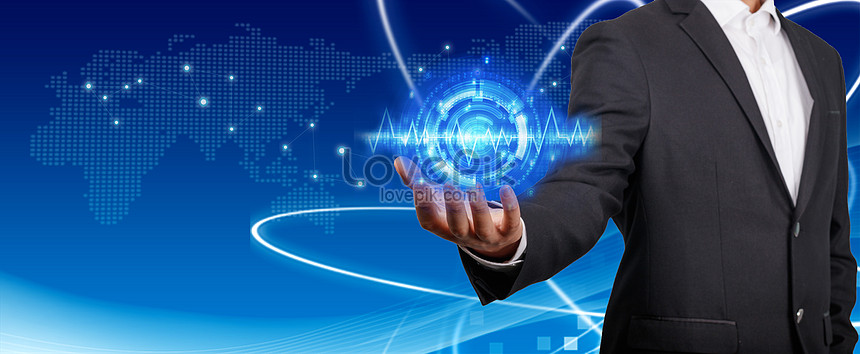 Effective traits to write a good quality of Leadership dissertation
If you want to write one of the compelling leadership dissertations, if you want to win praise from you dissertation supervisor, if you want to be the envy of your batch because of your great leadership dissertation, you have come to the right place. In this article, like I have in other articles, I will make it easy for you to write a leadership dissertation, by giving you new ideas regarding topic as well as explain a bit about leadership.
INTRODUCTION
First of all let's discuss what is leadership? Leadership in simplest terms can be defined as 'an ability through which you can gain followers'. Though to gain followers, the main factor is influence without compromising the integral part i.e. integrity. In your leadership dissertation you will have to explain how leadership is attained? How does it affect the organization as well as the people around the leader?
THEORIES OF LEADERSHIP: A MUST FOR YOU DISSERTION IN LEADERSHIP
All the theories of leadership should be covered in the literature review of your dissertation on leadership. It is important to know the point of view of different researchers and philosophers in this regard to increase your knowledge as well as broaden the readers mind. The theories of leadership that are implied today are basically woven out of these following theories.
TRAIT THEORY OF LEADERSHIP :
Trait theory is all about the types of personality tendencies and behavior linked through effective leadership. Many theorists argued that key leadership trait include motivation; desire to seek power, self-confidence to name a few. The biggest disapproval of this theory is that it implies that leadership personality is already inherited because one is born with this trait..
BEHAVIORAL AND STYLE THEORY OF LEADERSHIP:
Another theory you should include in your leadership dissertation is "Behavioral and style theory of leadership. In this theory the theorists stated that unlike the trait theory, leadership is not a set of traits but a pattern of motives. The Behavioral leadership grid model by Robert Blake and Jane Mouton based on concern for people and concern for productivity which are the basis of five different leadership styles. By studying this model, it will give you very clear concept of identifying a right leader.
SITUATIONAL LEADERSHIP THEORY:
This theory presumes that different styles of leaderships are better in different situations. Many theorists have given their views about this theory. It's better to understand what each theorist proposes in order to perceive the right action on a certain situation.
There are many other theories that you should touch in your leadership dissertation such as functional theory of leadership . The more theories you touch the more rich your content on leadership dissertation will be. This way you will appease your dissertation supervisor as you will have not left any stone unturned.
QUALITIES OF A GOOD LEADER: SOMETHING YOU MUST DEFINE IF YOU AREGOINGTO PRESENT YOUR HYPOTHESIS FOR YOUR LEADERSHIP DISSERTATION
Defining a good leader for your leadership dissertation is very important, so that you can give the readers a clear notion of a good leader. . Generally a leader should have VISION . He/She should be having a plan that should lead to a better future for a company or organization he/she works for. His/her vision should benefit not only the productivity of the organization h/she works for but also for all of his subordinates as well.. A leader should stay MOTIVATED and encourage his team through thick or thin. H/She should exude CONFIDENCE so that his/her team remains confident. You can add as many qualities that you deem appropriate in your leadership dissertation but these three qualities are basic for every leader.
SOME GOOD TOPICS FOR YOUR DISSERTATION IN LEADERSHIP
No article is going to give you tips for selecting topics, but I know how hard it is to select a topic for your leadership dissertation. Therefore, here are some of the topics you can use for your leadership dissertation. These topics can easily be used as an impetus for more ideas for your dissertation topics .
People oriented or task oriented? Which leaders are more successful in a government organization?
How much do past experiences play a role into a person's capability to lead?
What were the different leadership styles of Gandhi and Jinnah? Which leadership style is more applicable in today's business world?
Feel free to change the topics to your own preferences.
I hope all my writing has been an extra bonus in your quest for creating ideas on dissertation you may have achieve a clear idea as to how excellent leadership dissertations are supposed to be. For further assistance, contact us at any time and I'll gladly help you out in any possible way.
Paid Topic Mini Proposal (500 Words)
You will get the topics first and then the mini proposal which includes:
An explanation why we choose this topic.
2-3 research questions.
Key literature resources identification.
Suitable methodology including raw sample size and data collection method
View a Sample of Service
Note: After submiting your order please must check your email [inbox/spam] folders for order confirmation and login details.If email goes in spam please mark not as spam to avoid any communication gap between us.
Get An Expert Dissertation Writing Help To Achieve Good Grades
By placing an order with us, you can get;
Writer consultation before payment to ensure your work is in safe hands.
Free topic if you don't have one
Draft submissions to check the quality of the work as per supervisor's feedback
Free revisions
Complete privacy
Plagiarism Free work
Guaranteed 2:1 (With help of your supervisor's feedback)
2 Instalments plan
Special discounts
Other Related Posts
57 Best Ecommerce Research Topics Ideas and Examples
53 Best Dissertation topics on domestic violence & Examples
87 Dementia dissertation topics in nursing
56 Best Critical Care Nursing Research Topics ideas with examples
How to get dissertation help for cork university
Research Proposal Topics in Finance
Best French Dissertation Topics and Ideas 2023
Environmental Management Dissertation Topics, Ideas in 2023
Best 53+ Geography Dissertation Topics in 2023
Food and Nutrition Dissertation Topics and ideas in 2023
57 Best Forensic Science Dissertation Topics in 2023
59 Anthropology Dissertation Topics Ideas & Examples
Health and Safety Dissertation Topics in 2023
53 Sports Dissertation Topics and examples in 2023
History Dissertation Topics Ideas and Examples
WhatsApp and Get 35% off promo code now!